Though popular with visitors and backpackers, Tengkat Tong Shin flies largely under the radar of locals in Kuala Lumpur. Photojournalist David Bowden takes a stroll down this quieter, smaller sibling to the city's nearby famous eat street, Jalan Alor.
As it is situated in the centre of Kuala Lumpur it is difficult to suggest that Tengkat Tong Shin is a truly hidden venue, but it is certainly one of those streets that you generally don't just happen to find yourself in; there needs to be a purpose to be here.
For me, there is a reason to be on this street several times a year as it is the home to Kuala Lumpur's best and most consistent Vietnamese restaurant but more on that later.
It's my guess that more visitors to Malaysia, especially budget travellers, know of Tengkat Tong Shin than the local residents as it is home to several well-regarded backpacker haunts and is a stop on KL's Hop-on, Hop-off bus.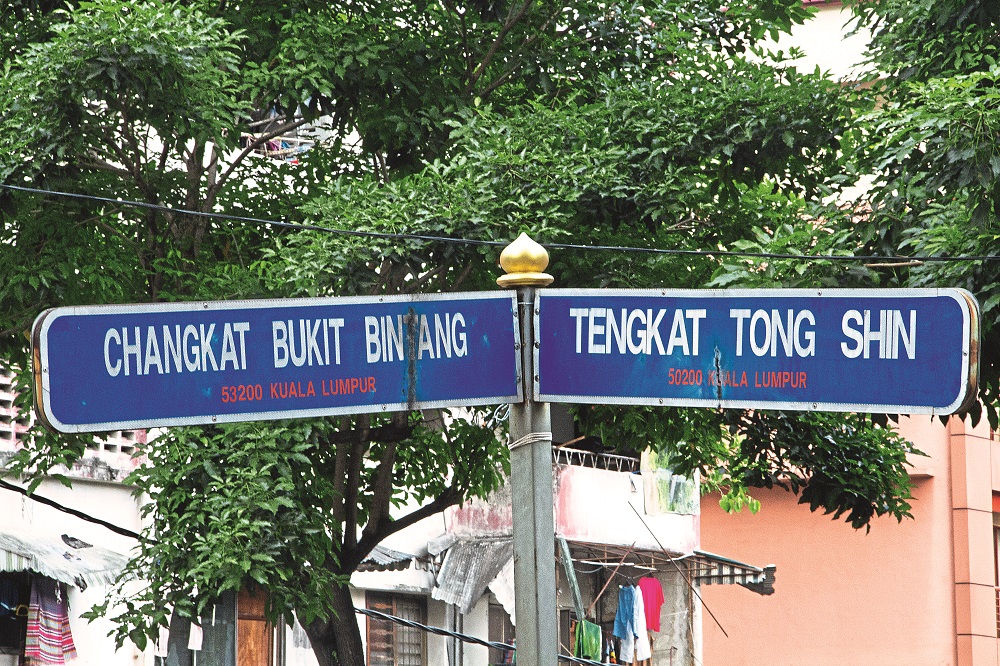 I confess my Bahasa Malaysia is a bit rusty, so I checked the meaning of the word tengkat but found that it was not listed in what I now assume is my very basic dictionary. Some further research indicated it means 'lane' but there is no consensus on how the word for lane can be spelt; it's either tingkat or tengkat, but this only heightened the confusion, as tingkat generally means 'storey' (as in the levels of a building).
My source also made reference to the word cangkat (hillock) being spelt as changkat. This was interesting as Tengkat Tong Shin joins KL's favourite pub street of Changkat Bukit Bintang. However, this too raised some interest, as Changkat Bukit Bintang must mean 'hillock to the hill of stars'.
Adding to the lack of clarity on anything, my new trusty street name guide, Kuala Lumpur Street Names (published by Marshall Cavendish) lists Tengkat Tong Shin as Tong Shin Road. Then, I discovered the lane is named after Tung (not Tong) Shin Hospital which is nearby on Jalan Pudu. With this in mind, it's no wonder my Bahasa is rusty!
Historic setting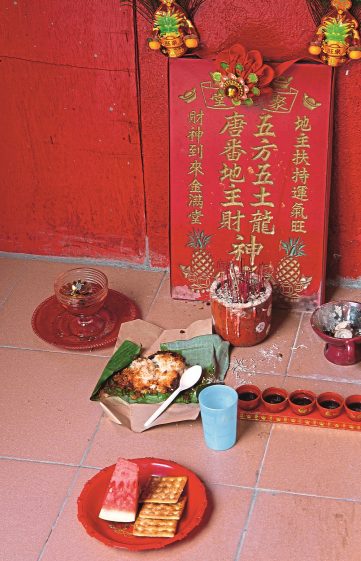 The history of the area is also confusing, and while I think it can be accepted that Tengkat Tong Shin is named after the hospital of a similar spelling, the jury is still out on who established what was once a hospice.
There is agreement that a traditional Chinese dispensary was established in the city on Jalan Sultan (in Chinatown) in 1881.
However, there is conjecture as to whether the original institution called Pooi Shin Thong was established by Kapitan Cina or Yap Kwan Seng. Private money was used in its opening, and in 1894, the hospital was relocated to its current site and renamed Tung Shin Hospital.
The current hospital of 250 beds is located close to Tengkat Tong Shin and is still known for its traditional Chinese medicine. History suggests that Tengkat Tong Shin became an upmarket lane and home to wealthy Chinese with some rather smart terrace houses having been erected here.
Modern Malaysian architecture hides much of this, but those who stroll along here can get an impression of what it may have once looked like behind the veneer of mirrored glass and aluminium cladding.
Its residential status declined after 1969, partly because more desirable addresses opened up in the expanding suburbs.
The lane became slightly edgy as many inner city areas around the world can become but about a decade or so ago, changes to rental control freed up some of these places and now they are more commercial than residential in intent.
Life in the slow lane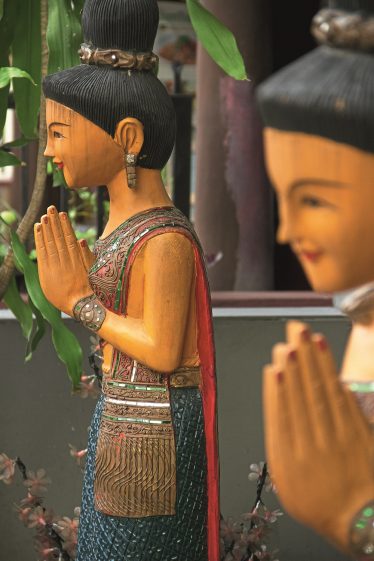 So Tengkat Tong Shin is officially a lane and even that got me thinking, so I had to check my English to define that a lane is a single lane of traffic and, indeed it is. The well-known and neighbouring Jalan Alor and Jalan Bukit Bintang run parallel to Tengkat Tong Shin. To add to my
confusion on names; both these 'streets' are also one-way but are not labelled 'lanes' but 'streets'.
I was becoming increasingly confused, but decided to just inspect what the lane had to offer. Let me state that it is a substantive 'lane' and there are several smaller intersections along the 250m-long stretch where 'real' lanes (read: really narrow) head off to the right and left.
As far as a stroll down Tengkat Tong Shin goes, the lane can best be described as mixed use with a couple of substantive hotels, backpacker guesthouses,
numerous spa and reflexology centres, hawker stalls, restaurants, bars, and shops. While definitely not the most glamorous part of the city, it has lots of character, with the small detail more of interest here rather than any iconic structure.
Though somewhat obscure, the eclectic lane is nevertheless stop number 7 on the Hop-on Hop-off bus network, and possibly this is more to pick up passengers from the numerous backpacker lodgings, as well as the most convenient stop for those heading up to Changkat Bukit Bintang and pub street, just 100m away.
Life in the food lane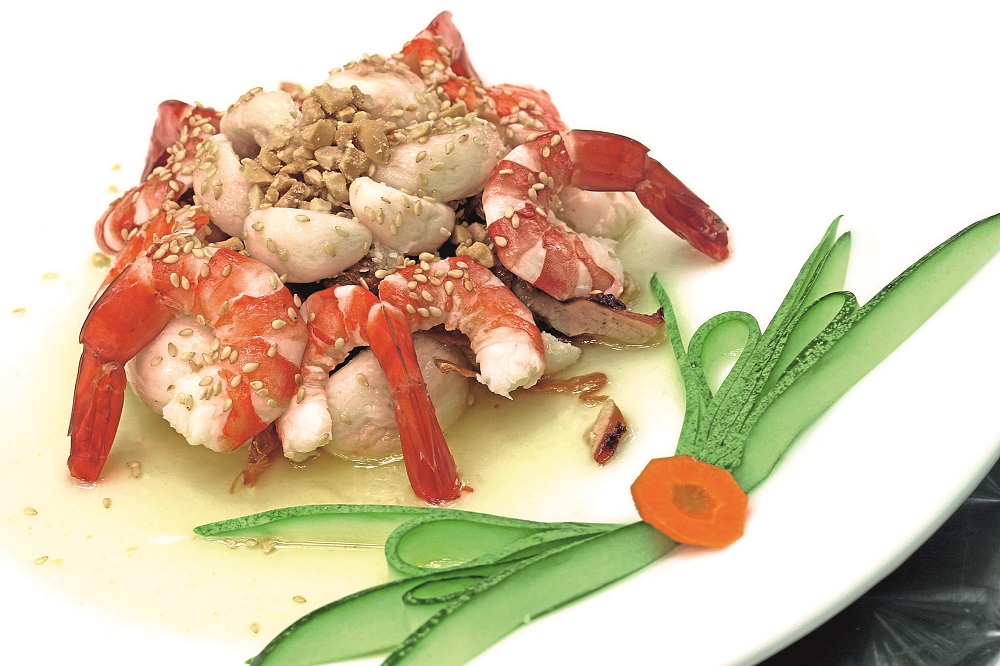 Food is usually a great motivator to acquire an interest in a street in KL, and while most of the offerings along Tengkat Tong Shin are local, there is a mini buffet of offerings to make it worthwhile to dine here. As it is parallel and just metres from KL's favourite food street of Jalan Alor, it is perhaps a little surprising that there hasn't been more of a spillover here.
While Jalan Alor is not overly commercial, it is very well-known and there is a lot of life to the ongoing food party hosted here every night. Tengkat Tong Shin is much more subdued and more a destination where locals residing along the lane dine. Some places only open from 6pm to 4am to give an indication that they cater to a hungry crowd of night owls.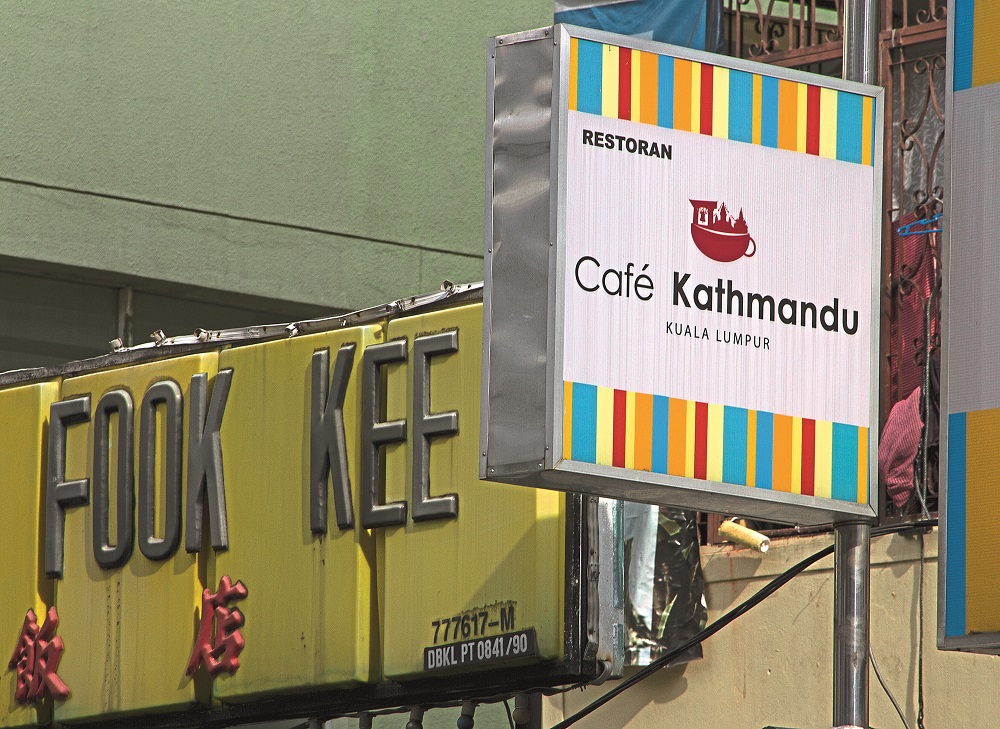 Cheap eating reigns supreme here with stalls and hawker centres dominating (the largest being SK Corner which does a fine tandoori chicken among a selection of other popular dishes). In addition to Chinese, Indian mamak and Malay stalls and restaurants, visitors can dine on Mongolian, Nepali, Pakistani, and Vietnamese food.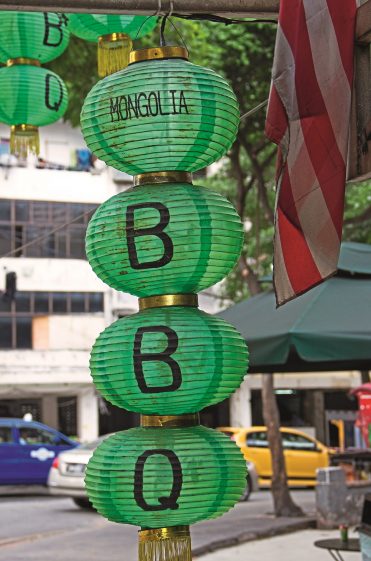 It is the latter, served at Sao Nam restaurant, that regularly lures me to the area.
It's been around a decade or so and it appeals because the owners and chefs stick to the original recipes rather than alter them to satisfy the inflexibility of some Malaysian palates.
Generally speaking, Vietnamese cuisine is less spicy than Malaysian food and there is a temptation for the chefs to add more chilli to 'spice it up'.
The compromise here is to serve chilli padi on the side, satisfying those who want to heat things up, while those who prefer more authenticity in their selection can appreciate the food as it is served in its home country.
Sao Nam has a funky interior with retro socialist artwork on the walls and a small outside section in a petite urban garden. The food is excellent and the wines are reasonably priced and international in their orientation.
The restaurant is popular with its loyal fans and there's always a constant flow of tourists guided by the restaurant's favourable reviews.
While Tengkat Tong Shin has no defining 'wow' qualities, it is a short lane in downtown Kuala Lumpur located near the iconic streets of Jalan Alor and Changkat Bukit Bintang and warrants a slow stroll to admire the detail.
This article was originally published in The Expat magazine (January 2017) which is available online or in print via a free subscription.
---
"ExpatGo welcomes and encourages comments, input, and divergent opinions. However, we kindly request that you use suitable language in your comments, and refrain from any sort of personal attack, hate speech, or disparaging rhetoric. Comments not in line with this are subject to removal from the site. "
Comments