Regular exercise has numerous benefits: healthier heart, sharper mind, increased stamina, and improved overall wellness are just some of the positives from a regular exercise regime. Editor Chad Merchant talked with a local fitness professional about the importance of keeping active, and how making exercise a part of your life really isn't all that difficult.
Living or travelling overseas is no reason to neglect fitness or recreational pursuits! In fact, given Malaysia's year-round tropical weather, it may even be easier to work into your daily routine here than in colder climates.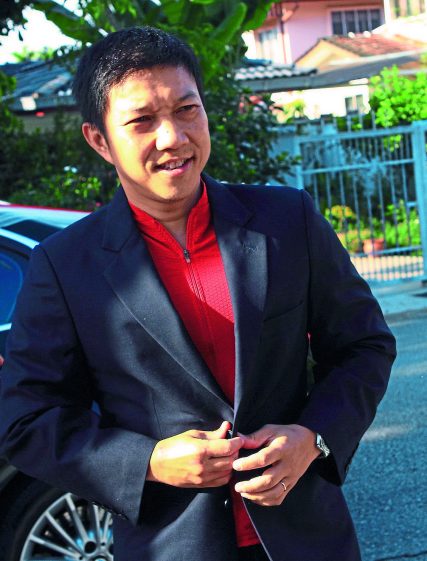 But what's really effective and beneficial when it comes to a fitness regimen? And perhaps more importantly, what's the best way to not only incorporate such a routine into daily living, but actually stick with it?
We spoke with Jonathan Tan, a certified personal trainer who works as the Club Manager of the Sports Toto Fitness Centre in Berjaya Times Square. Though he's London-born, he grew up in Penang, and after graduating high school, spent six years working in Singapore, then rejoined his family, who had by then moved to Kuala Lumpur.
"I had an assortment of very different jobs," he explained, "including being a steward on an oil tanker for several months.
"At some point, my mother began getting worried about my life's direction and future career prospects, so she booted me off to college when I was in my late 20s, where I took a Diploma course in Tourism Management.
I had to work part-time to sustain myself financially while I was in school, and I worked at this hip neighbourhood gym, which is what really sparked my interest in health and fitness. I really enjoyed it, and decided to pursue work along those lines. I'm the kind of person who wants to love what he does for a living, and I felt that the world of gyms and fitness was right for me."
A life of fitness
Since embarking on this path, Jonathan hasn't looked back. In 2008, he became an American Council on Exercise certified personal trainer – at the time, among the very first group of personal trainers in Malaysia to be certified.
The ACE certification program, the world's largest non-profit health and fitness certification organisation, emphasises professionalism as one of its core values, above and beyond the in-depth knowledge and practical requirements which are instilled.
"Certification is a big deal," Jonathan stressed. "Trainers with this qualification are far better supported by a science-based organisation and are better-equipped to deliver real results to their clients, safely and properly. If you want a personal trainer, you should insist that he or she be certified."
For Jonathan, now 45, fitness is second nature these days. In addition to his responsibilities at the gym, he also conducts group exercise classes, writes a fitness column for The Sun Daily, and works as a senior instructor for Rebel Bootcamp. Suffice it to say, fitness is serious business for Jonathan, and in our conversation, he offered some great tips for expats who want to improve their own personal fitness levels.
Increase your activity
"The key thing is to get moving," he said. "If you don't have time to go to a gym several times a week, that's okay. You can still work a fitness routine into your life. For instance, there are many fitness apps available today that help users when they don't have access to a gym or proper workout equipment – or when they don't have the time.
"When women ask me how they can increase their activity level fairly easily, my first answer to them is to find a peer group. A friend or a group of friends is really important. There's no motivation like friends who will bug you and drag you off the sofa or out of bed after a rough night!
And then find an activity you like doing. Basically, any activity that keeps you moving and working your muscles is exercise, and it counts! The American Council on Sports Medicine (ACSM) has even classified activities of daily living (ADL) as exercise."
For men, his response was fairly similar. "A lot of men lead busy lives – work, family commitments, and so on. So even if there's not enough time to commit to a gym routine or regular exercise classes, it's pretty easy to work in several short fitness routines on a daily basis.
If a busy guy can squeeze in two or three 10-minute sessions a day, it's beneficial and really adds up. In addition to the various fitness apps for smartphones, I also recommend the wearable fitness bands – it motivates the user and monitors progress. In some ways, it's like an on-demand virtual personal trainer."
The benefits of exercise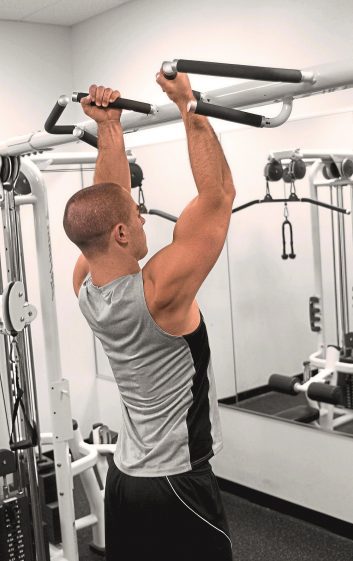 The importance of regular exercise cannot be overstated. "Science and fitness professionals have proven that exercise has a positive effect on the body and on a person's overall wellness," Jonathan said.
"However, only about 10% of the population engage in regular, active exercise, which is defined as engaging in a physical activity twice or more a week.
"An additional 20 to 30% exercise occasionally, perhaps once a week or a bit less. For the rest of the population, over half, it's zero. If they exercise at all, it's sporadic and uncommon, and results in no real positive effect."
We asked Jonathan about the benefits of enlisting the services of a personal trainer and how he approaches his own clients.
"Well, personal trainers are going to be effective at pulling out the best in an individual – after all, the key word here is 'personal.'
The good ones will help you reach your goals by getting you to do your best while at the same time pushing you just hard enough to ensure you do what you don't necessarily like doing.
"So to be sure, there is a definite advantage when it comes purely to motivation. But beyond that, personal trainers have the knowledge and skill set to ensure efficient and effective workouts. For me, I always start with an interview screening and physical screening.
"The interview is really to get information from the client, define and set fitness goals, and determine the activity perimeters, which ensures both effectiveness and safety. The physical screening, of course, identifies and defines the client's physical limitations and highlights where progress can be made, and what should be targeted."
Taking fitness further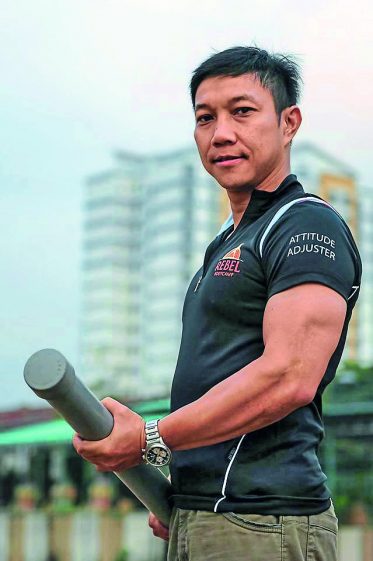 And what about this boot camp? It sounded pretty intense, so we chatted about this program on the side.
"This concept was designed by the US military, basically to take someone from a near zero level of fitness to being physically ship-shape and combat-ready.
Rebel Bootcamp functions similarly. We take in recruits of all fitness levels and subject them to an outdoor fitness programme incorporating aspects of military training, sports conditioning, speed, agility, and strength, balanced with a fair amount of fun, mud, and friendship.
"It's intense and challenging – and pretty stressful for the instructors, believe me – but it's fun for the recruits, and very effective."
So whether you just incorporate more physical activity into your daily routine, hire a personal trainer, hit the gym more often, or go all in with a gruelling boot camp program, Jonathan's advice never changes: Keep moving, and let's be fit!
To learn more about Rebel Bootcamp, visit rebel-bootcamp.com. For training inquiries, Jonathan can be contacted at [email protected].
This article was originally published in Senses of Malaysia (Jan/Feb 2017) which is available online or in print.
See also:
---
"ExpatGo welcomes and encourages comments, input, and divergent opinions. However, we kindly request that you use suitable language in your comments, and refrain from any sort of personal attack, hate speech, or disparaging rhetoric. Comments not in line with this are subject to removal from the site. "
Comments