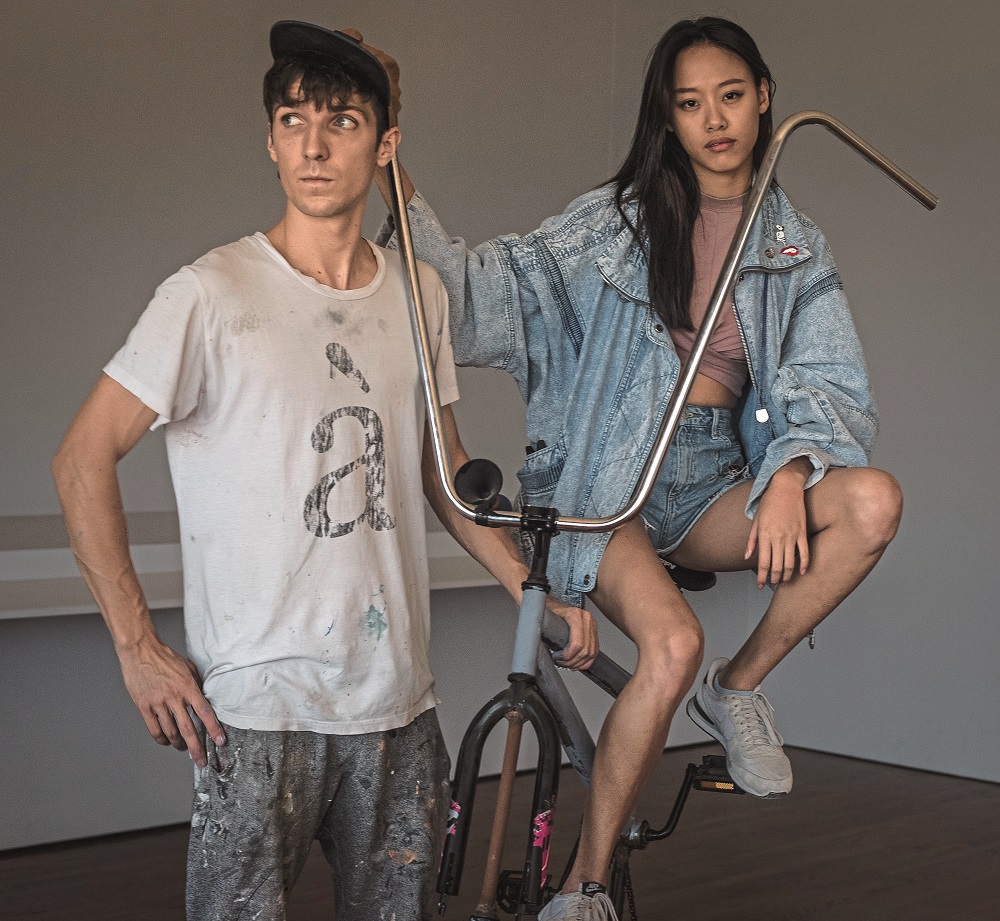 As the winner of Asia's next top model, Malaysian Sheena Liam is making her mark in the big bad world of modelling. Desmond Lim Zhengs gets the inside story with the breakout modelling star.
Under the watchful eye of Tyra Banks, the blockbuster hit TV show America's Next Top Model broke the misconception of models being wallflowers and bimbos.
Before America's Next Top Model, many folks would not have regarded modelling as an art form, but by televising the modelling industry in a reality show competition format, viewers were given front row access into the "business" of modelling, bringing this niche creative industry into mainstream pop culture.
Asia's Next Top Model, the Asian spin-off, follows a similar premise as its American counterpart. Aspiring models from all around Asia compete for the coveted titular role. As the winner of Cycle 2, Sheena Liam was catapulted from a girl from the sleepy Kuala Lumpur suburb of Kajang into a household name, complete with the requisite fans.
"I used to get [screaming fans] when the show was still on air," she laughed. "Now people are more chill, they don't approach me directly but they take photos of me or tweet me from afar. It´s quite funny." Though at 5'9" (175cm), she's tall for a Malaysian girl, Liam cuts a refreshingly slim figure.
Her petite stature, wide-set doe eyes, and diamond-shaped face managed to capture the hearts of both the judges as well as the hundreds of thousands of viewers.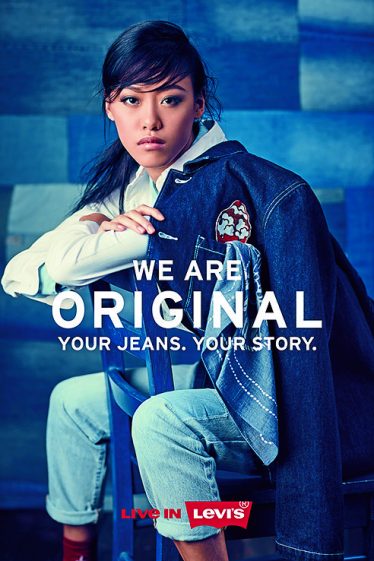 The series was broadcast in 18 countries around Asia weekly for 14 weeks. In hindsight, Liam consistently appeared on television for almost four months, and not to mention the footage would live online in perpetuity. "I think my mom worries more about me being a public figure than I do.
She's always stressing me about being too sloppy when I leave the house. But as a rule of thumb, people only ask you for pictures when you've been running around sweaty without make-up the whole day," she jokes, before discussing her time on the series.
"The whole experience was pretty cool. You do a lot of outlandish things, catwalk on water, eat bugs, shoot a commercial perching off the edge of KLCC with everyone yelling at you.
"Real modelling is nothing like that; it can be quite repetitive and mundane."
Her "mundane" work is nothing to dismiss. She appeared in Harper's Bazaar, numerous fashion magazines and graced billboards for Tangs department store in Singapore and for Parkson in Indonesia.
Her favourites are magazine covers (Jessica, Nuyou, DesignScene, and Harper's Bazaar), but never one to rest on her laurels, Liam has bigger dreams.
"I'd love a huge perfume campaign. They're the best! When I'm bored, I watch perfume advertisements.
"It has to be so visual, to sell the concept of a scent or brand in a couple of seconds. The Chanel No. 5 campaign with Nicole Kidman is one of my favourites."
Globetrotting with style
Currently signed with Ludlow Models in New York, it seems Liam is living a nomadic, albeit glamorous life, working and travelling the world. "I usually do stints for a few months in cities. My mother agent is based in New York and I have agencies in Singapore, LA, and Paris, so I travel accordingly," says Liam, who is fast establishing herself as an international model beyond the success of the show.
"I guess just launching me internationally with two great covers in my book made it easier for me to transition into many other markets. My stint in London taught me how the industry works in Europe and what to expect. It's definitely not the same as Malaysia; in London it was a full-time job.
"There were go-sees and castings almost every day. Honestly, it's more humbling than anything else, just knowing how massive and competitive the industry really is; you're just another model. Nobody cares if you won some competition on TV."
Social modelling
Just another model she is not. Liam, blessed with being a first-name model, has a strong social media following (some 56.2k followers at press time). An Instagram post showcasing a red carpet moment at a Dior event garnered 2,767 likes. With social media obviously changing the way we live, it has also significantly impacted the modelling world, from transforming the casting process to catapulting Kendall, Gigi, and others to the top of the food chain.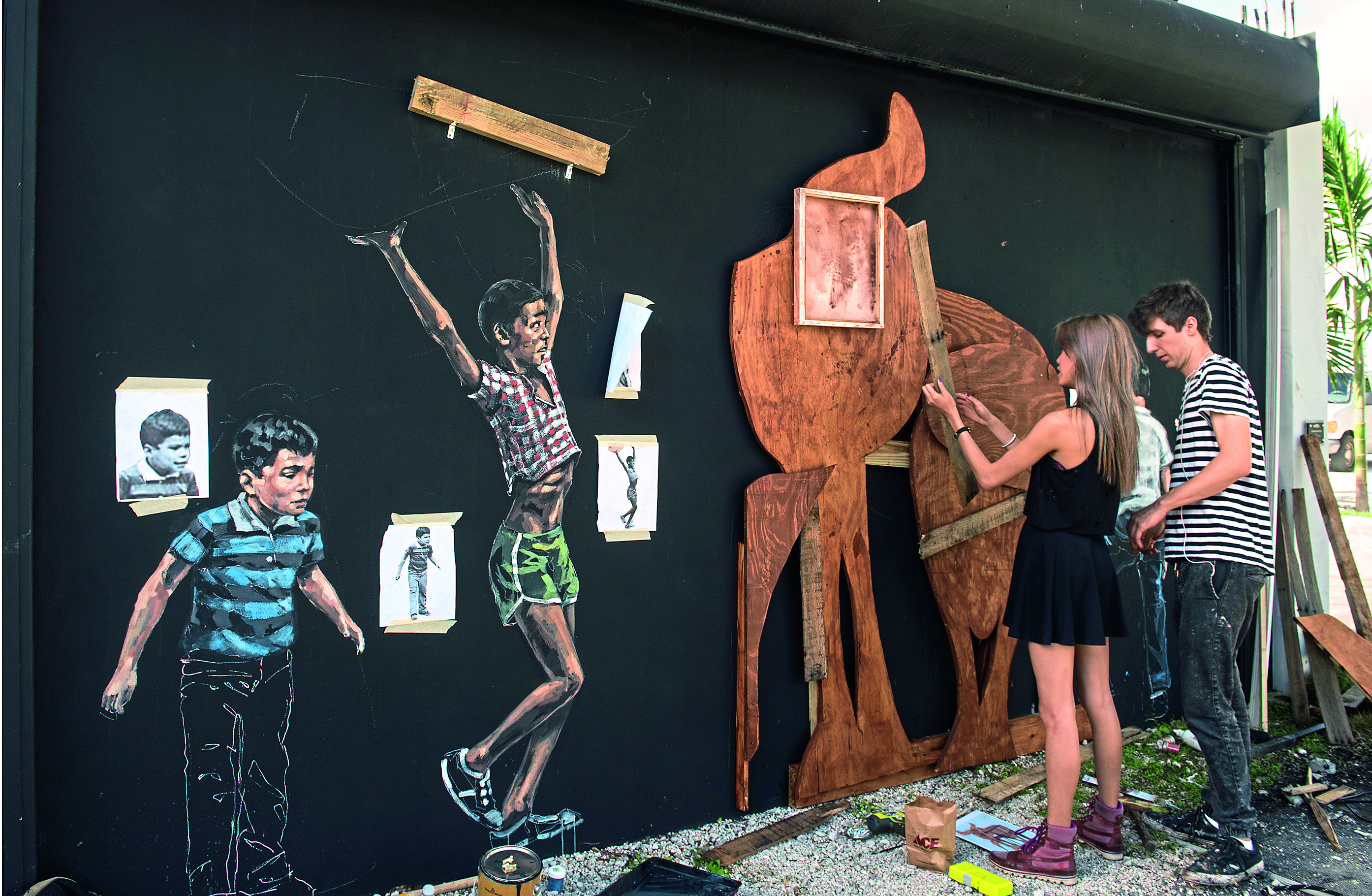 "Some people are famous because they are models and some people are models because they are famous. Everyone is just trying to do what they can to survive. Sometimes I get jobs purely because of social media, but that's our industry. It's based on the superficial, so good on anyone who manages to build their own opportunities."
It is indeed a valid notion that every Instagram moment is a true branding moment. But beyond the glamorous modelling shots, behind-the-scene moments, and beauty selfies, her Instagram feed is intricately linked to art. "I guess it seems that way because my boyfriend is a street artist," referring to artist Ernest Zacharevic, the famous Lithuanian artist behind the trompe l'oeil street murals dotted ubiquitously all over Penang Island.
"We travel together and separately for work and on the art festival circuit you get exposed to all these artists that are really game changers in their own fields. It's a really inspiring environment, full of passionate people being successful at doing what they love. That attitude really rubs off on you," she muses about her insider experience into the wondrous world of art.
Zacharevic makes cameos on her Instagram and she is often creatively involved in his projects as well. One of his projects in Norway featured a burning cross-stitch house and she stitched the animation frame by frame as an extension of that project.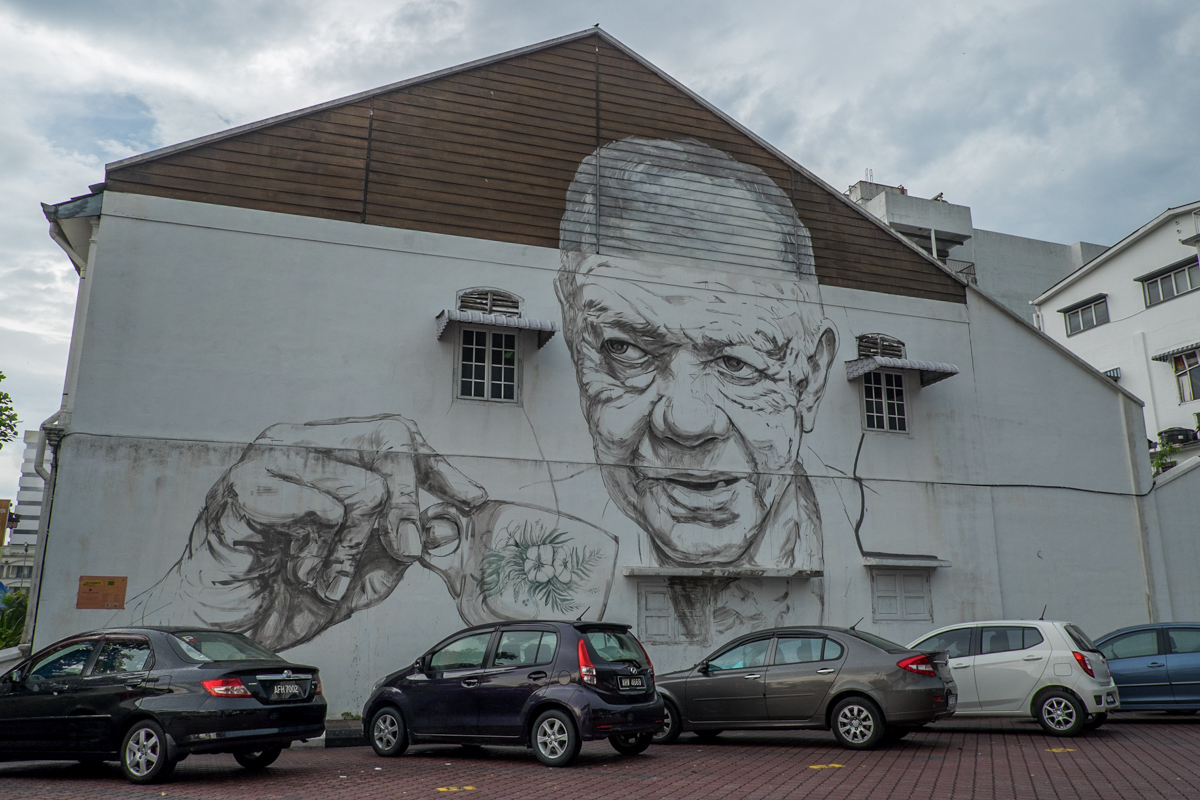 A peer on her Instagram reveals her contemporary needlepoint embroidery work. It often depicts girly figures cast in deep moments of insouciance, celebrating an art form often associated with grandma's house in a unique and unexpected way, something that resonates with other aspects of her life.
"I think the aspect of fashion modeling that drew me in the most was the weird and the unconventional being celebrated. You didn't have to have perfect teeth, blonde hair, and blue eyes. You could have a tooth gap and skin as dark as charcoal and still be beautiful. I hated the Asian obsession with fair skin; I still do."
Clearly not conforming to the conventional norm of beauty, her success comes from a (too) brief history of Asian presence in the modeling world. The recently deceased China Machado was a trailblazer and Kimora Lee is also another recent success, but these presence are few and far in between.
"I love the new Asian supers. When I was young, Asian models were almost unheard of, now there are a handful – Liu Wen, Sun Fei Fei, Ji Hye, Soo Joo, Neelam, and others who are such inspirations. Diversity is so important," she says, perhaps unaware that now she, too, is serving as a role model for many young girls out there who would grow up watching Liam shoot a commercial, all while perching off the edge of KLCC.
This article was originally published in Senses of Malaysia (Jan/Feb 2017) which is available online or in print.



" ExpatGo welcomes and encourages comments, input, and divergent opinions. However, we kindly request that you use suitable language in your comments, and refrain from any sort of personal attack, hate speech, or disparaging rhetoric. Comments not in line with this are subject to removal from the site. "



Comments