This post is brought to you in part by AGS Movers.
Are you moving abroad, perhaps for work? Significant changes in your family's life, such as moving house – especially to a new country or even continent –  not only bring about the stress of packing and unpacking but of a new culture upon arrival, and this can be difficult for some.
It's understandable that you might be worried about relocating your family, or you might fear that the move will upset your children and disturb their regular routine. So we've listed below some of the best tips to help you make the transition easier for them:
Preparation and communication before the move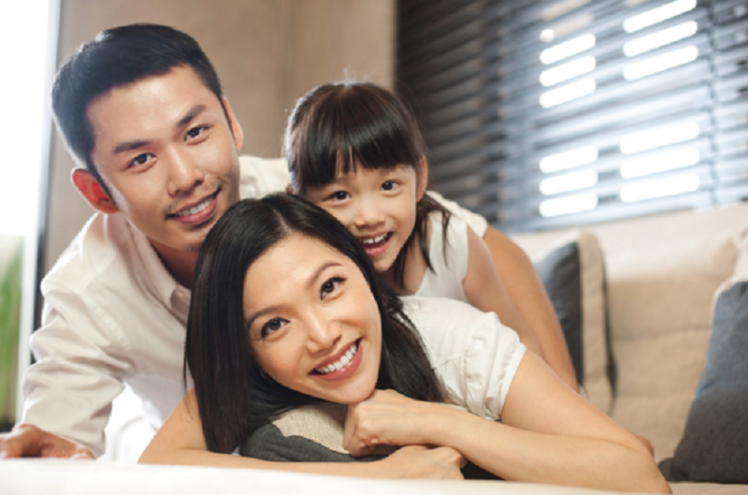 Preparing your children – and yourself – for what to expect in your new home and country of residence, well in advance, is key to a successful relocation. Here are some guidelines:
1. Communicate and involve them
Tell your children everything you know about the move and encourage them to talk about it and to ask questions. Show them that you are looking forward to moving; it will help them to feel more relaxed and excited instead of anxious.
If you are moving to a country or area that is very different from your home town or country, make sure that your child is aware of these differences, including new climate, social etiquette and religion. Understanding these differences will help them to acclimatise and integrate into their new community more easily.
Include your children in the different stages of the removal process. They can join the parents as you choose your new home – give them some options of places you would be happy to live and let them help to make the final decision. This will help minimise their anxiety as it reduces their fear of the unknown.
2. Research the new country's everyday life, including its organisations and schools
Help your children learn all they can about the new home country and city. Look for exciting activities to do together as a family, such as going to the zoos, parks, museums and festivals. Look for local sports clubs and social organisations which your children can join after the move. This will help them to make friends and to adjust a little more easily.
If you move in the middle of the academic year, contact the new school before the move and speak to them about you children's current curriculum. Some subjects may not be covered in the new school or there may be vast differences in the way the two schools operate.
The more you know about the new school, the better you can prepare your child for it, thereby making him/ her more comfortable. You could even organise private tuition to get your children up to speed with any new academic material they might encounter in their new school.
3. Keep as much consistency as possible
Keep your children's old toys and favourite games. These may help them throughout the transition to their new home country, as it will make them feel like this new house was their home all along. Just before the move, pack your children's favourite games, snacks and books into each child's own box. Let them be in charge of packing it, too. Keep these boxes handy during the move.
To keep them happy, take your children to their favourite places and give them plenty of time and opportunity to take photos. Help your children to make a scrapbook with photos of their former home, school, and favourite places.
Encourage them to maintain contact with their friends – this is easier than ever with social media, but also make an event of it and give them an old-fashioned address book, to record their friends' addresses and other contact information.
Upon arrival: security and comfort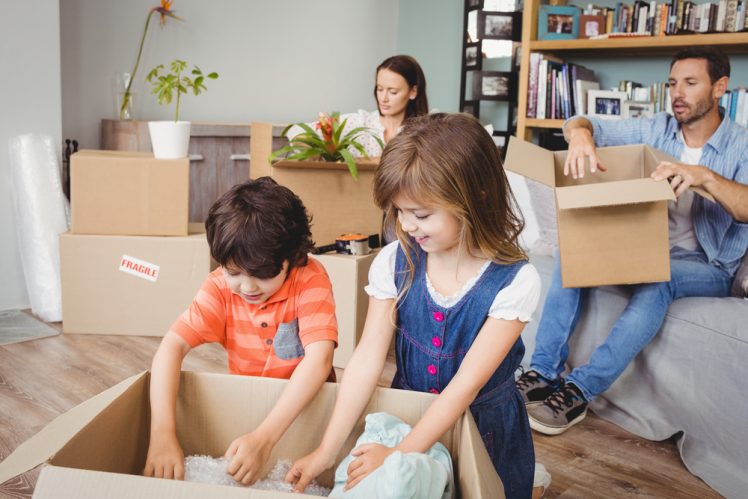 4. Safety first
Nothing will upset a settling-in procedure like an accident, so look out for problem areas in your new home or area. Are there features or obstructions in the new house that are likely to cause accidents? Ensure that your children's rooms are safe and comfortable before concentrating on the kitchen, then any outside space and then rest of the house.
Research local DIY stores so you can purchase goods that will make your safer and more secure, such as house alarms and baby-proofing items.
5. Maintain their routines and daily performance
The move will no doubt disrupt some of your family members' routines, but try to maintain theirs as far as possible. It will minimise the level of change in their lives and help them to cope. Do the same activities at the same time on the same day if possible, such as football practice on Wednesday evenings, or a family brunch on Sunday mornings.
Spend as much time as you can with your children after the move and keep an eye on their school performance. Show interest in their new school, teachers and friends and any new pastimes they have picked up.
6. Give your children responsibilities – and time
Let your children unpack their own boxes and decide upon the arrangement and decoration of their own rooms. Let them feel like they are moving house too, not just relocating to match your lifestyle or new job.
Perhaps most importantly, also give them time. Although some children adjust at different paces, teachers usually expect children to feel comfortable in their new school after about six weeks. So be patient, let them settle in and regularly ask them how they are feeling.
Get help from professional movers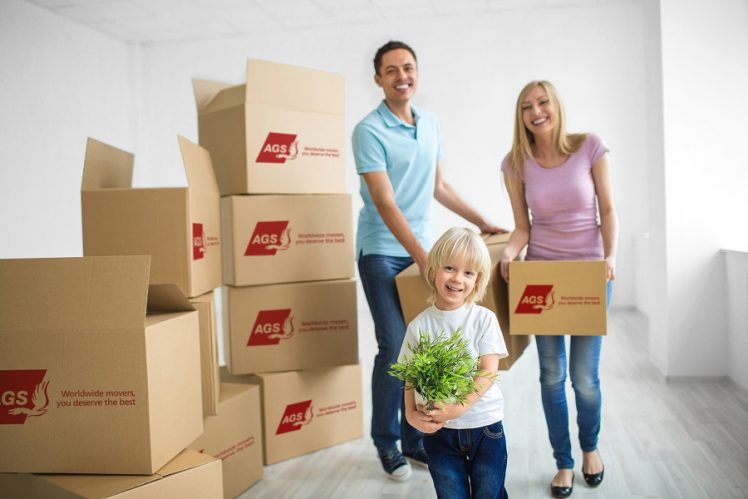 Enlisting the help of a professional moving company can go a long way in reducing the hassle and stress of relocation. AGS Worldwide Movers offers global management, international storage and local services for employees and their families at every step of the moving process. They currently serve 142 locations in 97 countries, including 64 locations in 54 African countries.
For more information about AGS Worldwide Movers and to get a complimentary quote, visit agsmovers.com.
---
"ExpatGo welcomes and encourages comments, input, and divergent opinions. However, we kindly request that you use suitable language in your comments, and refrain from any sort of personal attack, hate speech, or disparaging rhetoric. Comments not in line with this are subject to removal from the site. "
Comments