Malaysia may be a relatively young country, but it is a treasure trove of cultural heritage. Past colonisers brought in more than just a workforce and western ideals; they brought in new government, food, traditions, and art. What I want to focus on today are Malaysia's many heritage buildings. Many of the old structures in this country were built during colonial times and some still stand today as a part of Malaysia's culture and heritage.
The iconic Sultan Abdul Samad Building at Merdeka Square, for example, was completed in 1897, designed by British architect R.A.J Bidwell. The building was initially supposed to be the office of the colonial State Government of Selangor. However, when it was completed, the building ended up housing the entire Federated Malay States administration. From 1978 until 2007, it became the location of Malaysia's superior courts. Now, it houses the National Heritage Department.
The field in front of the Sultan Abdul Samad Building is Dataran Merdeka, where the declaration of independence of Malaya was held in 1957. It was here that the Union Jack was lowered and replaced by the national flag of Malaya. Later in 1982, the clock tower of the Sultan Abdul Samad Building became the venue where the times between West Malaysia, Sabah, Sarawak, and Singapore were standardised.
Another important structure is the KL – Selangor Chinese Assembly Hall, for which construction began in 1923 and was completed in 1934. The idea of building an assembly hall was to unite the various Chinese associations in the early 1900s – the Hakka, Hokkien, Cantonese, and Teochew. The construction was paid for by businessman and philanthropist, Wong Loke Yew (of Jalan Loke Yew fame) and his son.
During World War II, many people sought refuge and aid at the assembly hall, which was used before the war for cultural programs and stage performances. Significantly, the hall was also where an important meeting took place that led to UMNO and the MCA forming the Alliance Party (Parti Perikatan) in 1957, just after Malaya's independence. Following that, the assembly hall played a role in encouraging the Chinese community to apply for citizenship.
The National Heritage Act 2005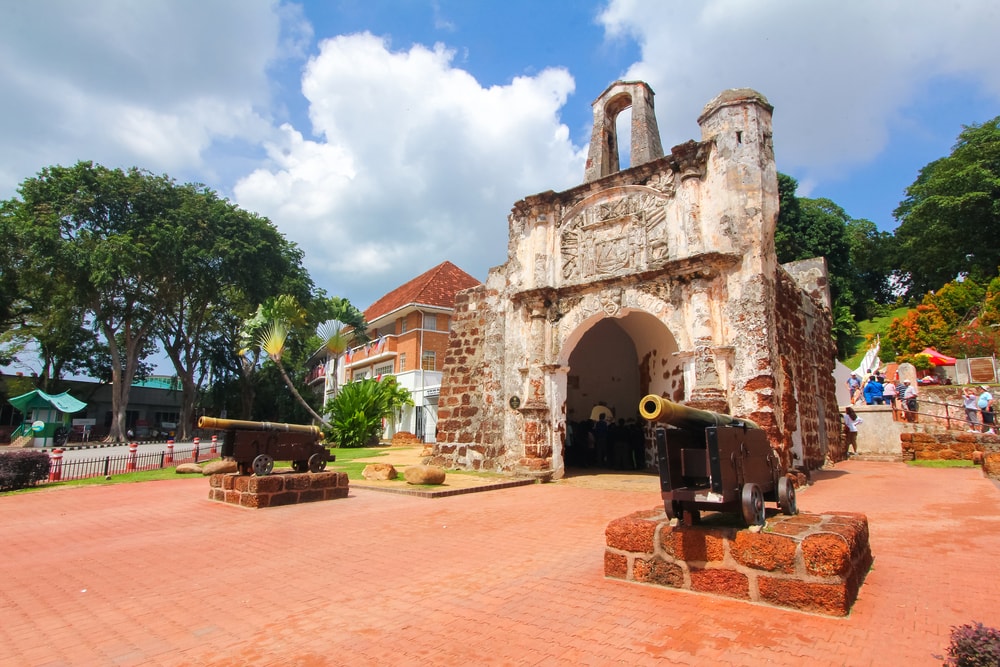 These buildings (and many more) are a part of the fabric of our society, holding stories about our past. As such, it's only right that we protect these monuments, to cherish our history and remember where we came from.
To do just that, the Malaysian government passed the National Heritage Act in 2005. Empowered by the NHA, a Commissioner of Heritage – currently Dr Zainah Ibrahim – can designate sites and objects as national heritage under the advice of a National Heritage Council.
The duty of the National Heritage Council and the Commissioner of Heritage is to protect national heritage, both tangible and intangible as well as ensure the conservation of national heritage via restoration, preservation, and rehabilitation. This includes buildings, nature sites, and intangible heritage like traditional sports, dances, and customs.
The NHC has indeed designated over hundreds of buildings and sites in the country as national heritage. Some of these include the Masjid Kapitan Keling in Penang, St. Michael's Institute in Ipoh, the Majestic Hotel, Porta De Santiago in Melaka, the Lenggong Valley Archaeological site and many more. The problem is that we have plenty more historical buildings that aren't designated as a national heritage and therefore, are in danger of being destroyed forever. In fact, too many sites have already met that fate.
(Interestingly, it has been a challenge locating a list of all heritage sites/objects in Malaysia online. You would think that since the commissioner is tasked with maintaining a registry of national heritage, it would be a little easier to find).
Heritage lost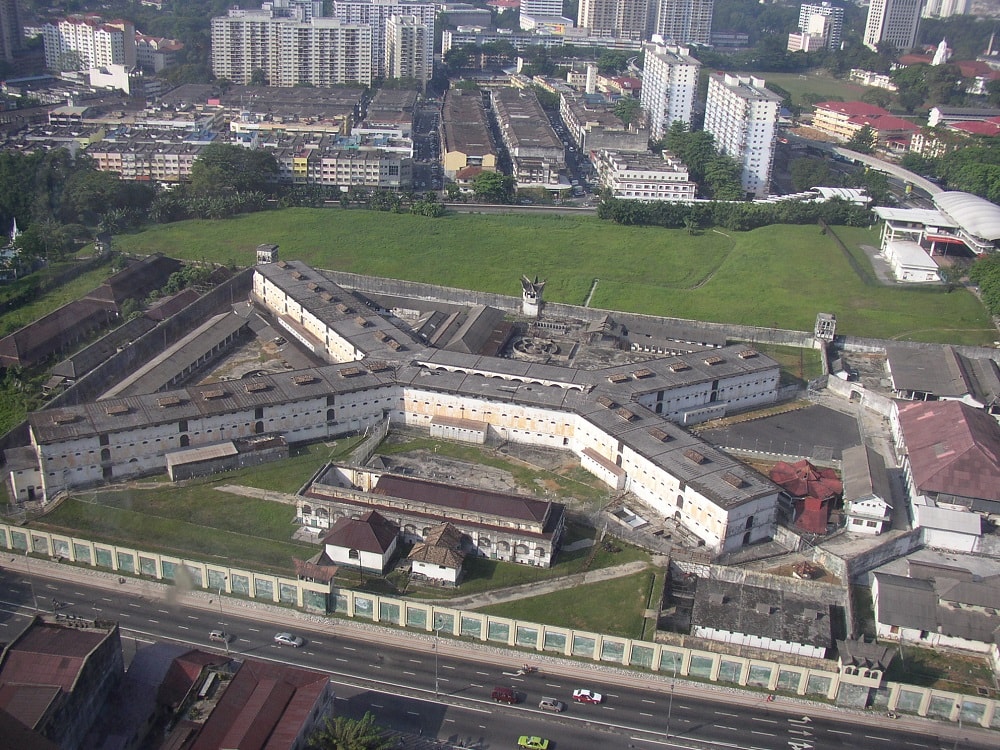 Pudu Prison was built by the British in stages between 1891 and 1895. A mural was painted on the outer wall of the prison by an inmate and it was mentioned in the Guinness Book of Records as being the longest mural in the world. From the cholera outbreak in 1895 to the siege by prisoners in 1986, the Pudu Prison has its own story to tell of Malaysian's history, albeit a dark one.
In 1996, the prison was formally closed and used instead as a day-holding facility for prisoners attending court hearings. However, the complex was demolished in phases starting 2009 and all that stands now is part of the main gate archway.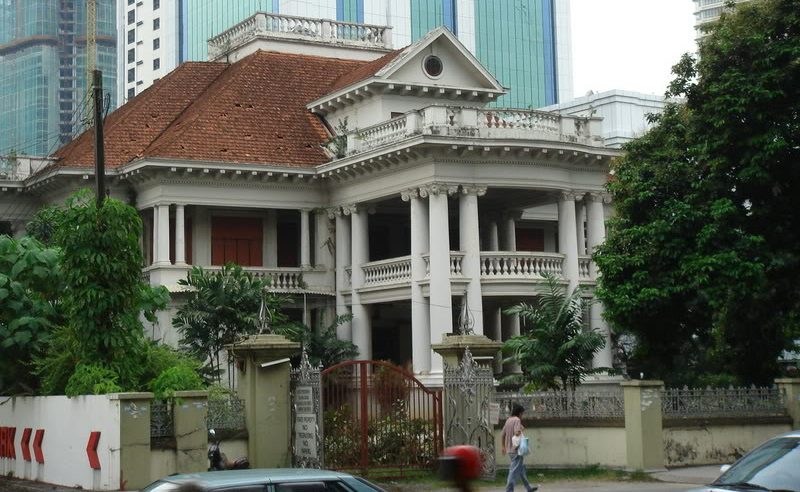 Bok House on Jalan Ampang was completed in 1929 and was designed by colonial architects for a local business man, Chua Cheng Bock. The 77-year-old mansion with ornate wrought iron gates, statues, and columns was demolished in 2006, just after the NHA came into effect as conservationists were trying to get it designated as a heritage site. Unfortunately, they were too late.
Candi 11 at Lembah Bujang in Kedah was another shameful nonchalant act of destruction, this time by a development company that destroyed the 1,200 year old ruin as they were clearing the land for development. The Lembah Bujan Archeological site is one of those locations actually protected by the NHA, but even that wasn't enough.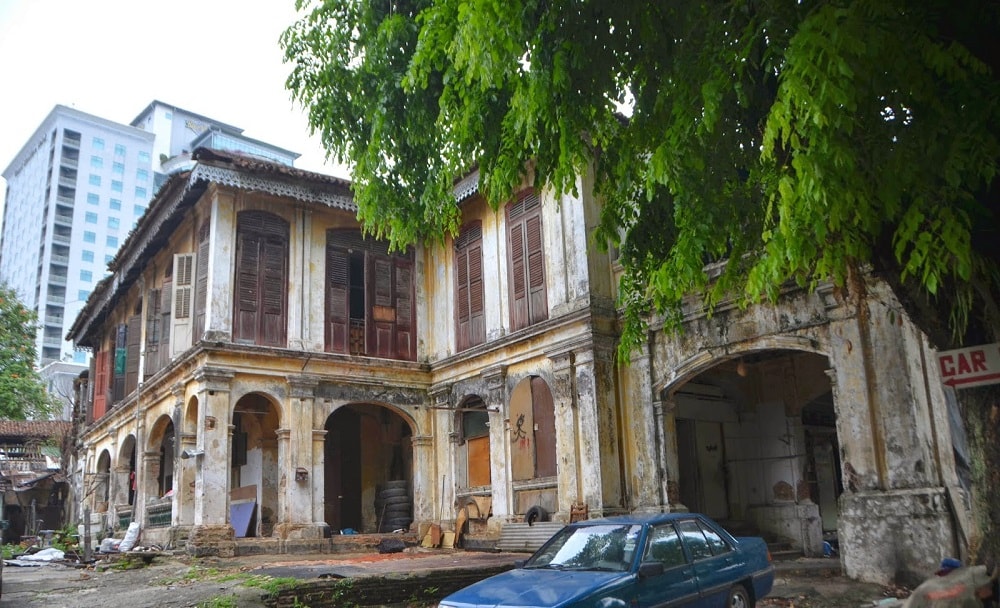 Other historical buildings that we've lost are the Wong Ah Fook Mansion in Johor which was torn down stealthily at night, the 101-year old Sri Muneswarar Kaliayaman Hindu temple in Kuala Lumpur, the Eastern Hotel in KL which is believed to have belonged to Kapitan Yap Ah Loy's son, and many, many more.
Instead of conserving or restoring these buildings, some of which have become dilapidated from lack of use, we've decided to destroy them instead – 'for progress!' developers say, with each strike of the wrecking ball.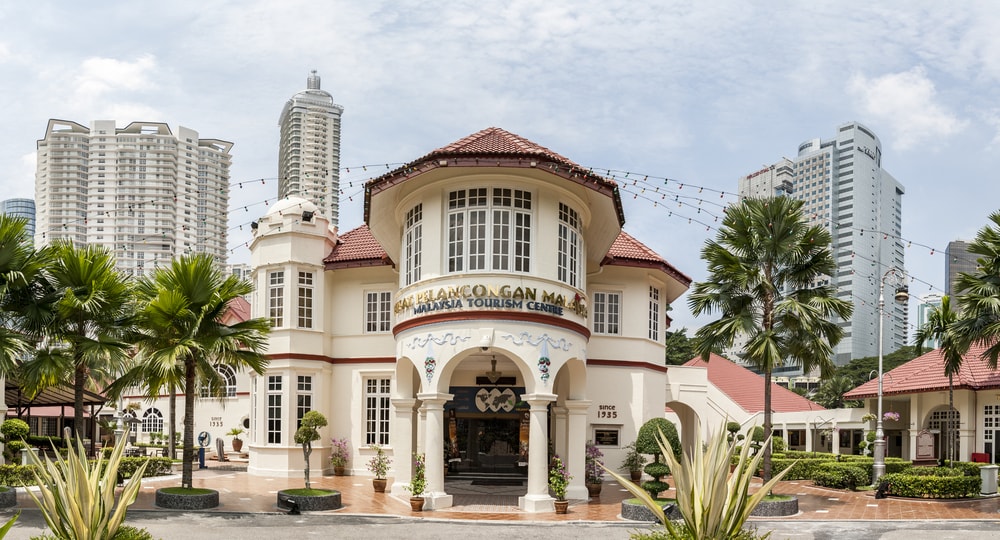 Scarily, even buildings that are under the protection of the NHA and have been designated as a heritage site are not completely safe either. Just recently, the NHC posted an announcement about the revocation of heritage status of the 1-acre land used as a car park and the adjoining restaurant near the Malaysian Tourism Information Centre (MaTiC) which also houses the historically significant Dewan Tunku Abdul Rahman where Malaysia installed its first Agong (King) in 1957. The status revocation caused a bit of a stir because the car park and restaurant were part of the MaTiC heritage designation. So revocation of those lots had people worried that if a previously designated heritage site could be de-gazetted, then what's stopping the other significant sites from facing the same fate?
On paper, the NHA looks like just what we need to protect our culture and history. However, in reality, the law has loopholes and enforcement is lax. We're not designating nearly enough sites and buildings as national heritage and the ones that have already been designated remain at risk. That's very worrying. What if Penang City Hall is next? Or Kellie's Castle, the Ipoh Railway Station, Stadium Merdeka, or Kapitan Keling Mosque?
Transforming old into new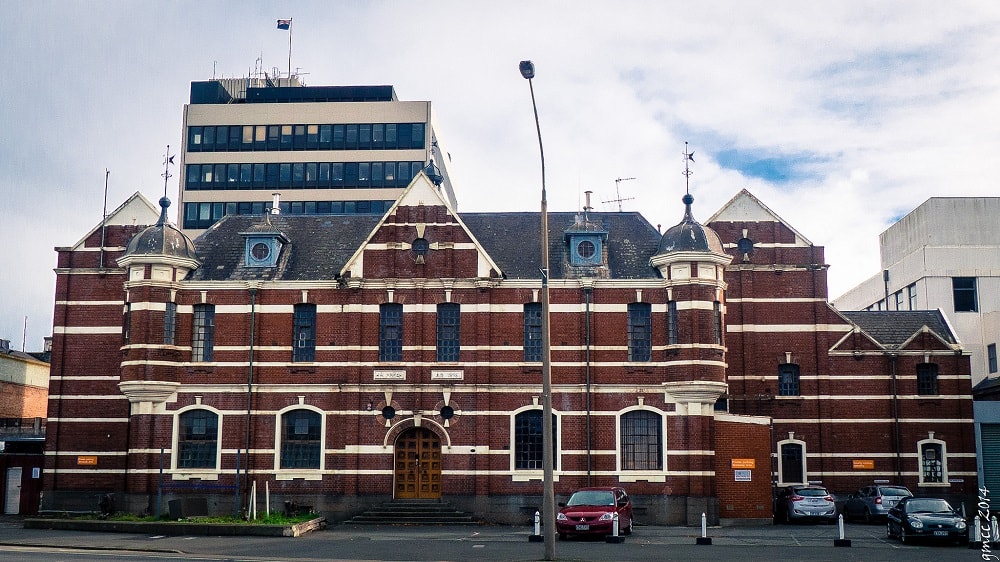 What I'm wondering is why could we have not restored and refurbished these old structures? Breathe new life into them and use them for our modern needs? Instead of tearing down the Pudu Prison so as not to face a past we're ashamed of, we should have restored it and use it as a museum like the Dunedin Prison in New Zealand; or as a refugee centre like the Dutch are doing with their De Koel Prison.
Restoring and reusing old historical buildings can be done – I know because we've done it. We are doing it right now. The Central Market building is over 125 years old. It used to be a wet market, but is now after a new coat of paint and some renovations, it is a tourist hotspot selling everything from traditional crafts to books, food, and clothes.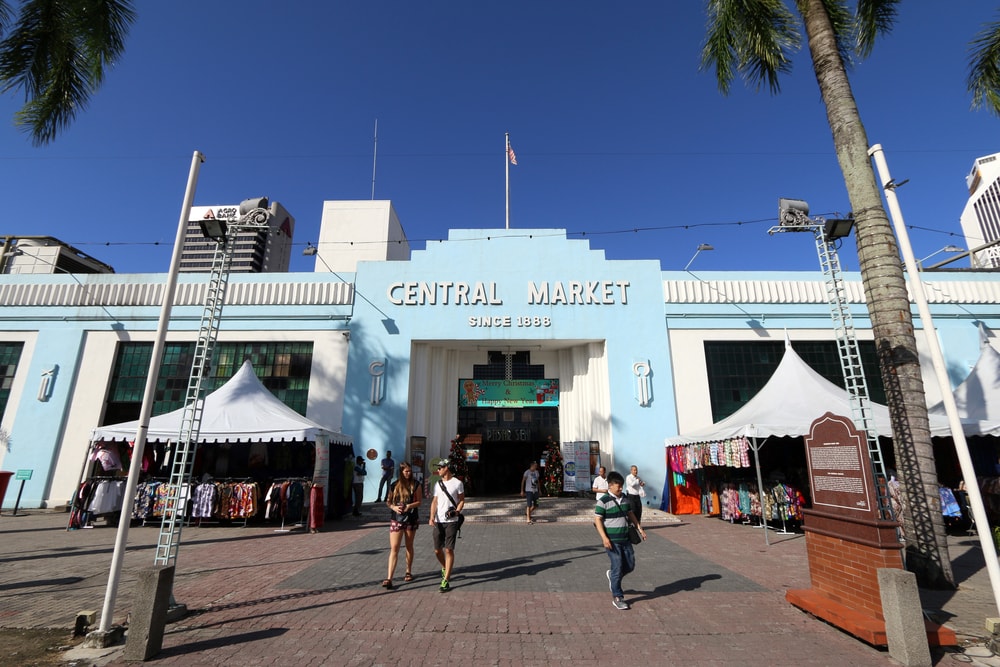 However, instead of properly protecting our heritage, we seem to be only too happy to prioritise development and modernisation at the cost of our history. We're nonchalantly demolishing our culture, history, and heritage one building at a time – literally reducing it to rubble. Progress doesn't have to mean completely tearing down our past; we can restore and preserve what we already have and use that to propel ourselves forward – towards modernisation and all that it encompasses.
Preserving Malaysian history
In Malaysia, we have Neo-Moorish, Tudor, and Victorian architecture styles brought in by our European colonists, as well as traditional Malaysian architecture with influences from Indonesia and Islamic culture. All these architectural styles in the same city tell different tales from different periods of our collective history.
So it's not just the architecture we're protecting, it's the history and life lessons we're experienced and learnt from as a country – it's the collective history of all Malaysians who ever were and ever will be – and we're ripping it apart at the seams.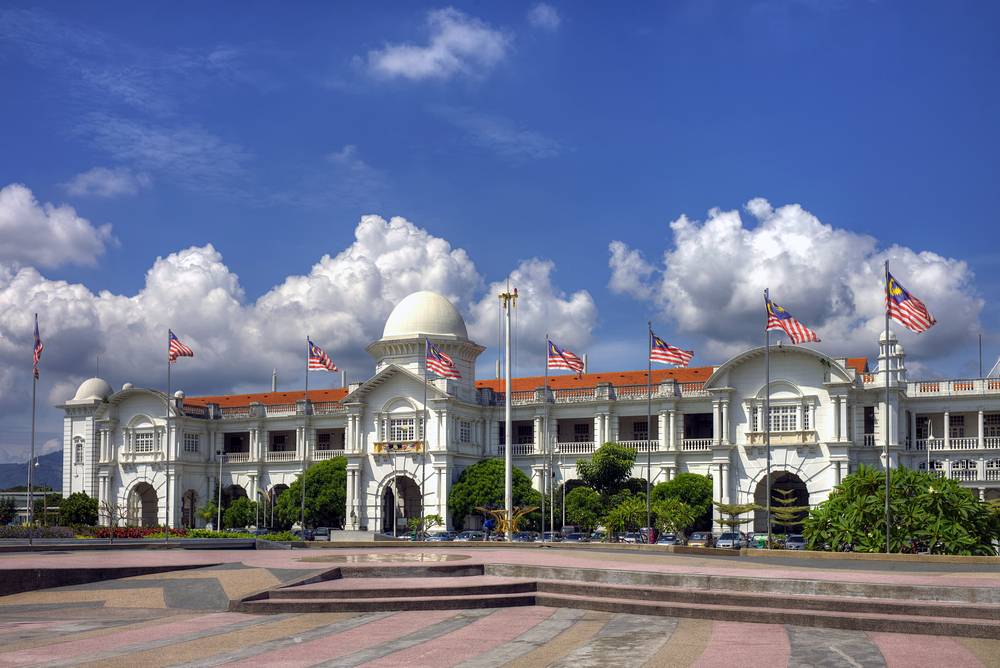 We can't save every single old building in the country but we shouldn't just try to save the big beautiful ones like the Ipoh Railway Station in Perak and Christ Church in Melaka. Smaller buildings like the Runneymede Hotel ancillary buildings and 218 Macalister Mansion in Penang were torn down last year when they should not have been.
By now, you might be tired of reading about Malaysia's rich and varied history and cultural heritage, and someday I might need a break from writing about it. But today is not that day. Our past, whether dark or light, filled with joy, pain or shame, should not be forgotten or swept under the rug. These old buildings are a symbol of our past, they stand as the only connection we have to our country's short but growing history.
*Edits were made to the paragraph on the revocation of heritage status of the MaTiC building. We clarify that only the car park and adjoining restaurant were de-gazetted as heritage sites, not the main building itself.



" ExpatGo welcomes and encourages comments, input, and divergent opinions. However, we kindly request that you use suitable language in your comments, and refrain from any sort of personal attack, hate speech, or disparaging rhetoric. Comments not in line with this are subject to removal from the site. "



Comments