We Malaysians are a lucky bunch of people. Our multi-cultural population, consisting mainly of Malays, Chinese and Indians, brings an abundance of different cuisines. In addition, our mutual love for food enables us to assimilate food from different cultures, creating a fusion that is uniquely Malaysian. It's well-known that spots such as Penang, Ipoh, and Kuala Lumpur are listed as among the best places in the world when it comes to food.
For a truly Malaysian experience, one of the best ways to sample authentic local food is at a night market (known as pasar malam in Malay), at least one of which is open every night in the big cities. For example in Kuala Lumpur, the more popular ones are Pasar Malam Taman Connaught, Pasar Malam Jalan TAR, Pasar Malam OUG, and Pasar Malam Sri Petaling.
Here is a list of unmissable foods that you must try out when you are at a pasar malam in Malaysia.
1. Apam Balik (Turnover Peanut Pancake)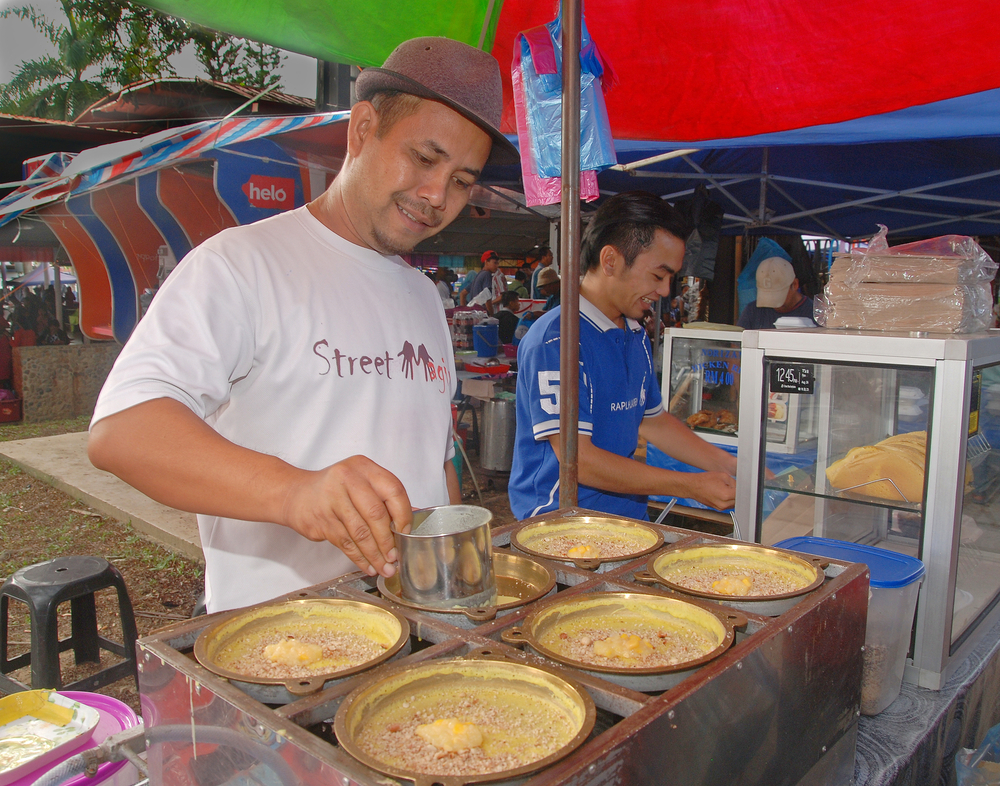 Cooked on brass pans and folded or turned over while it is cooked (hence the name which means 'turnover pancake'), the apam balik is a sweet pancake that is slathered in caramelised sugar, a bed of crushed toasted peanuts for buttery and a nutty filling that melts in your mouth and satisfies your sweet tooth.
Apam balik are generally available in two versions – the thick and the thin. The thick version has a thick honeycomb appearance when cut, with a soft, moist, fluffy texture, and the thinner version is thin and crispy, tasting more like a cracker. Both are equally popular with the locals and depending on the vendor, you can also add in extra ingredients such as sliced bananas or sweetcorn.
2. Popiah (spring rolls)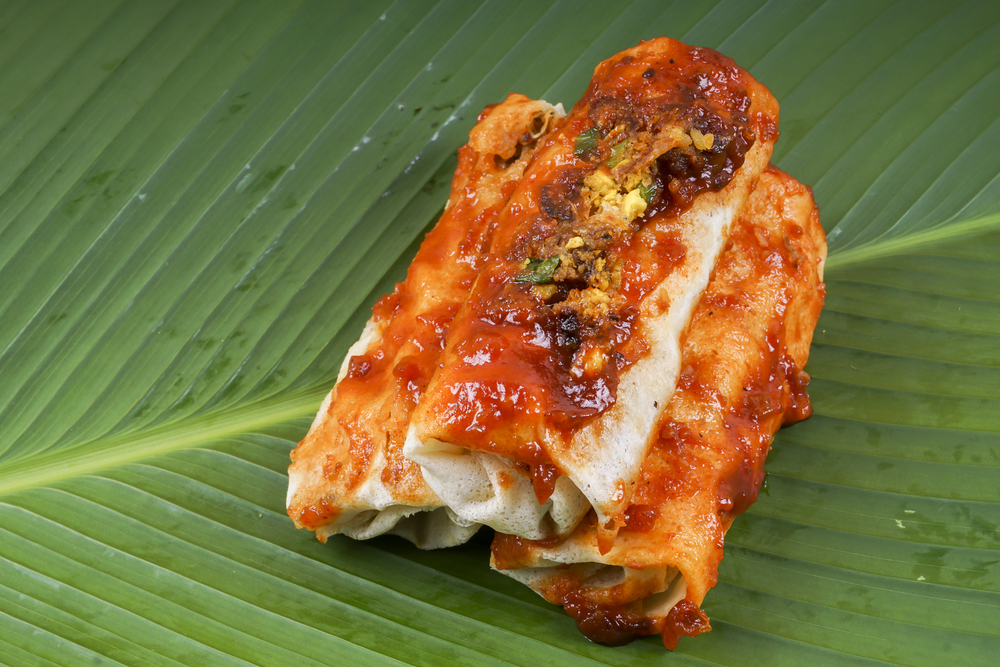 The spring roll, known as 'popiah' (or 'wafer') by locals due to the skin in which it is wrapped in. It is filled with a mixture of fresh ingredients – turnips, cucumbers, minced meat, julienned garlic, bean sprouts, and shrimp that are steamed together.
When wrapping the spring rolls, the vendor will usually spread on a thin layer of sambal (chilli paste), then add in a generous portion of the mouth-watering filling, and finishing it off with crushed peanuts, before wrapping and cutting them into bite-size pieces. You have have either the crunchy, fried version or the unfried version, popiah basah (wet popiah).
3. Fried Carrot Cake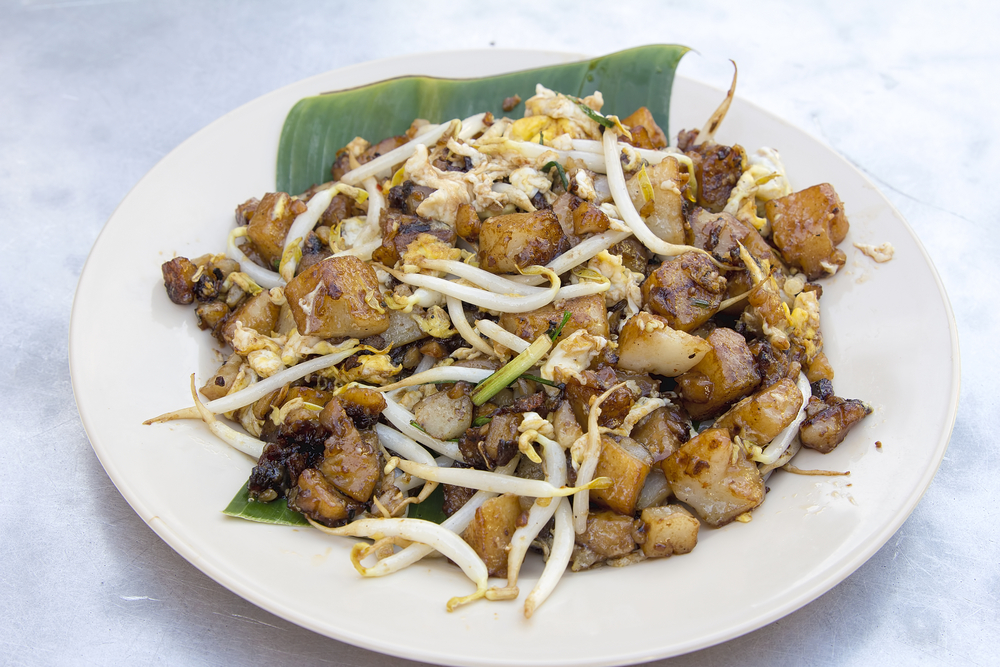 Not to be confused with the carrot cake dessert, the core ingredient for this cake is rice flour and white radish, which some people call white carrot (in Malay, white radish is known as lobak putih which directly translates to "white carrot", hence the confusion). So, there is no orange carrot in the dish. The carrot cake mixture is steamed then cut into cubes and fried together with garlic, eggs, and preserved radish known as chai poh. Generous splashes of light and dark soy sauce are then added into the concoction, adding to the savoury flavours of the dish.
This dish must be fried in a big wok atop an open fire to give it a 'wok hei' (translated as the 'breath of the wok') flavor, a complex smoky taste that can only be achieved when frying ingredients over extreme heat. The fire must be strong or else the dish will not be fragrant – or as the locals say, "No kick lah!".
The flavourful scent that wafts in the air when the carrot cake is being fried will attract you to the stall like a bee to pollen. This dish is very addictive and it is common to see locals taking several packets home as dinner or supper for loved ones.
4. Soy Bean Pudding (Tau Foo Fah)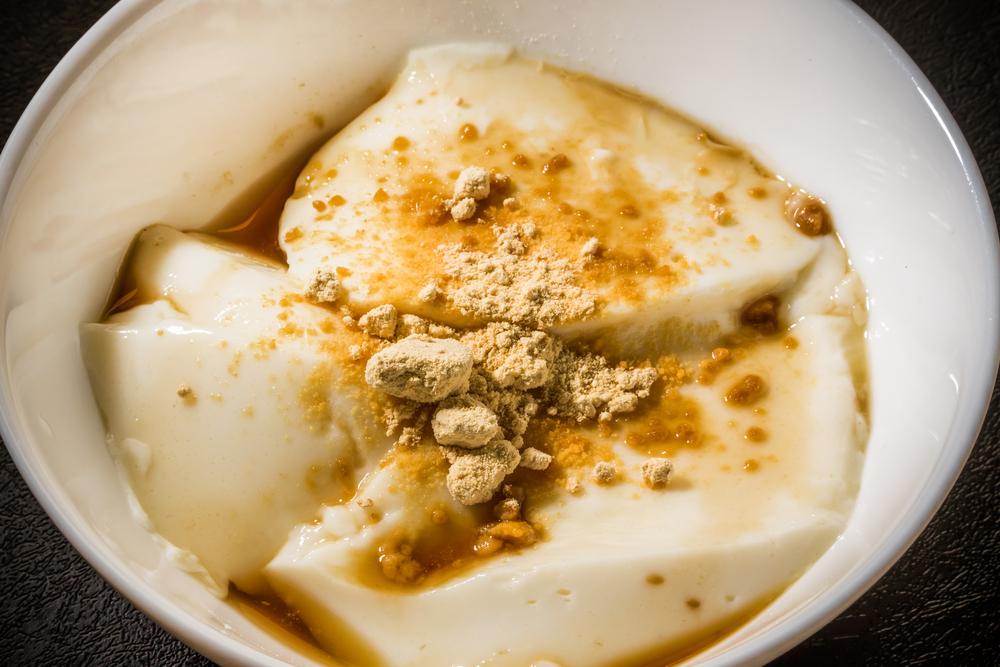 Smooth tofu glaciers floating on an ocean of sugar water: this is another must-try delicacy when visiting a Malaysian pasar malam. This is soy bean pudding served with sugar syrup is a refreshing dessert made from soft beancurd. When it comes to the syrup, you can either have white sugar syrup or palm sugar syrup flavoured with pandan leaves, which gives an added fragrance to the dish.
A dessert that satisfies your sugary guilty cravings while being relatively healthy at the same time (yes, foods like this do exist in Malaysia!), the tau foo fah also helps to cleanse your palate after indulging in greasy foods.
5. Fried Chicken Fillet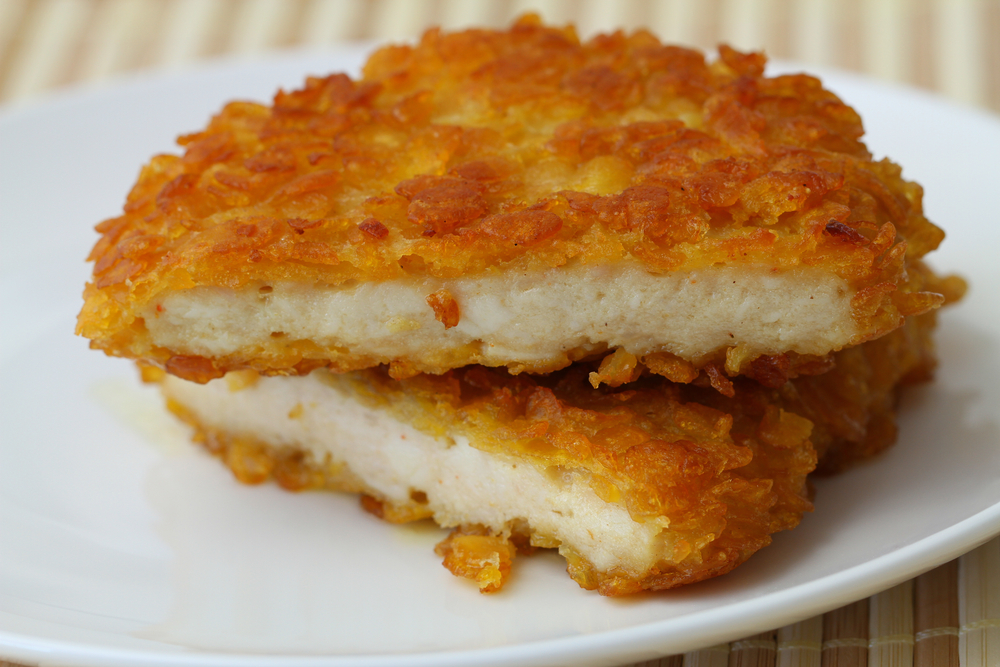 They say that the unhealthy foods are usually the most delicious. For a piece of sublime greasy goodness, you should try out a fried chicken fillet. Fried until golden brown, it is then sprinkled with spicy curry powder and five spice for added flavour.
Crispy on the outside, soft and succulent in the inside, fried chicken fillets are one of the locals' go-to treats. Some vendors also throw cheese into the mix, so there will be hot gooey cheese bursting out into your mouth with every bite.
6. Cendol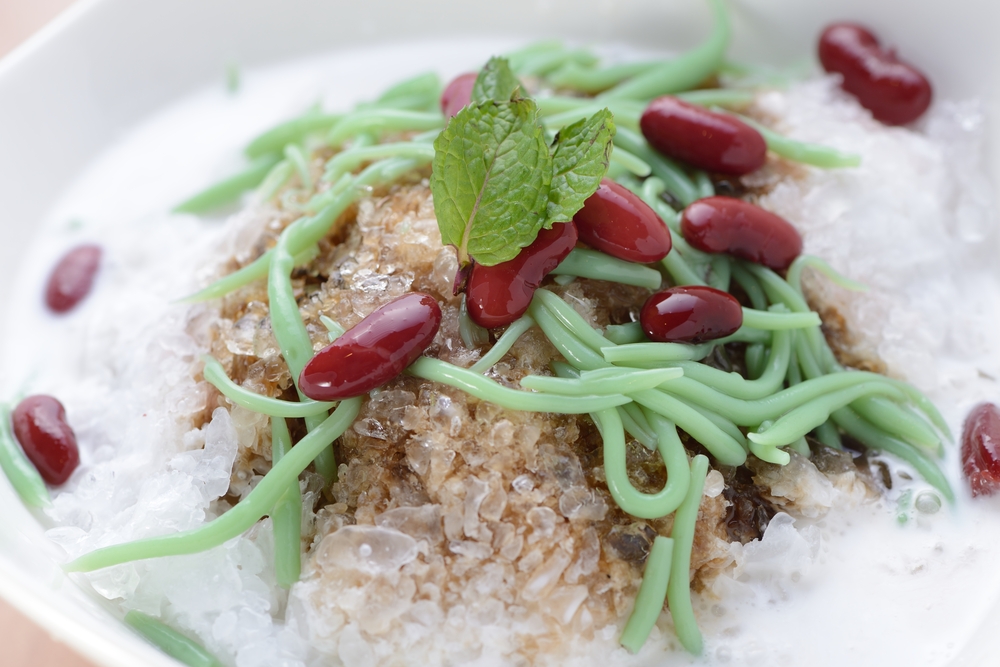 After a long stroll in the pasar malam under the sweltering Malaysian heat, it's time to cool off with a refreshing bowl of cendol. One of Malaysians' favourite ice-based desserts, cendol features Southeast Asia's holy trinity of dessert ingredients – pandan, palm sugar, and coconut – combined together with other ingredients including red kidney beans and green sago flour worms (cendol) to create the perfect bowl of dessert.
It's great way to end your pasar malam exploration, soothe your tastebuds, and cool down.
"Come lah, what you waiting for?!"
When in Rome, do as the Romans do – and when in Malaysia, go to the pasar malam. With the hustle and bustle of buying and selling passing in and around the closely packed stalls on each side of the street, mixed with the smell of delicious freshly-cooked street food wafting through the air, the sights and sounds of a pasar malam are a memorable leg on the gastronomic journey that is Asia.
This article was written by Jonathan So from iPrice Group.



" ExpatGo welcomes and encourages comments, input, and divergent opinions. However, we kindly request that you use suitable language in your comments, and refrain from any sort of personal attack, hate speech, or disparaging rhetoric. Comments not in line with this are subject to removal from the site. "



Comments