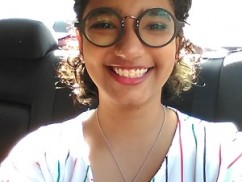 Is there anything better than getting back to nature and escaping the frenetic buzz of city life? Here are our top suggestions for where to go to see the very best of Malaysia's natural beauty:
1. Endau-Rompin National Park, Johor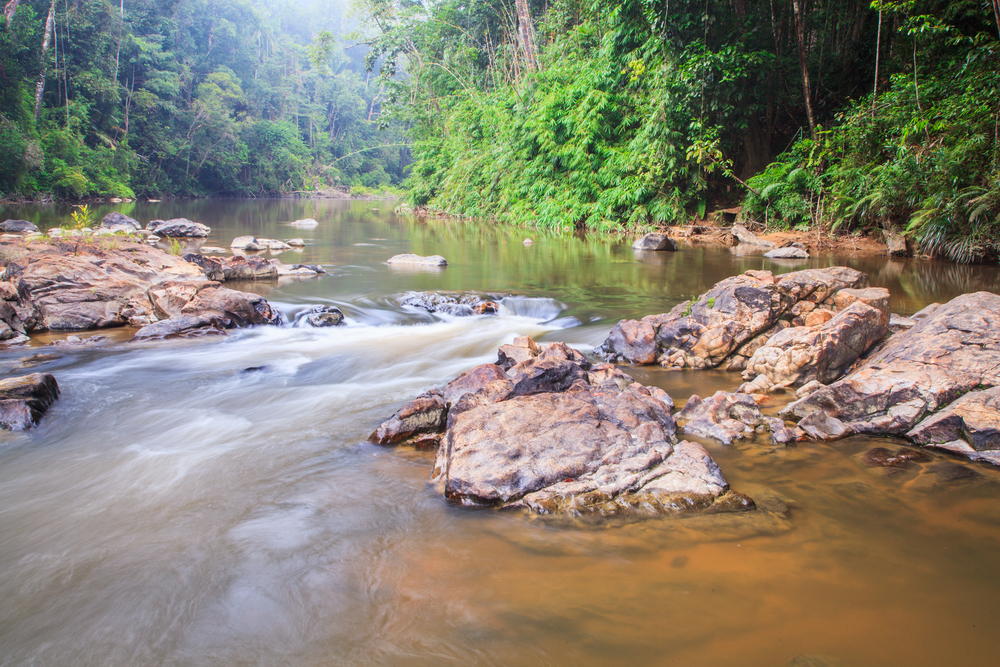 Endau-Rompin National Park contains some of the oldest rainforests in the world – the volcanic rocks found at Endau-Rompin date back 240 million years! The forest is also home to some unique wildlife including the endangered Sumatran Rhino. Other animals that call the forest home are the slow loris, tapir, hornbill, kingfisher, and more.
However, most animals tend to avoid human visitors, so if you want to spot some of these creatures, it pays to be quiet and patient. Do your best David Attenborough impression and they just might feel comfortable enough to show you a feather or two. There are also waterfalls – such as Hampar Waterall, Takah Pandan, and Takah Tinggi – and jungle trails you can explore, as well as activities like night safari, rubber tube rafting, river cruise, and mountain climbing.
Entry to the park requires a permit from the Johor National Park Corporation which only costs RM10 per person. For campers, there are four sites to choose from: Kuala Jasin, Batu Hampar, Upeh Guling, and Kuala Marong. To camp at Endau-Rompin, you will need to pay RM20 per person at the Park HQ and a guide will help you set up your equipment.
Getting there
You will need to inform the Johor Parks Corporation at least a week prior to your arrival. There are three entry points into the park, two in Johor and another in Pahang. The Johor entry points are mainly used by visitors. The eastern approach via Kampung Peta is more popular and easier to get to. It's best to take a 4-wheel drive if you prefer to drive as the last 20km of the journey are mud tracks. Find your way to Kahang in Johor. About 3km from Kahang, you will see signs for the park.
Address: Mersing, Endau, Johor, Malaysia
Tel: +607-922 2812 (Endau-Rompin National Park office)
Entry cost: RM10/person
Camping cost: RM20/per person
2. Penang National Park, Penang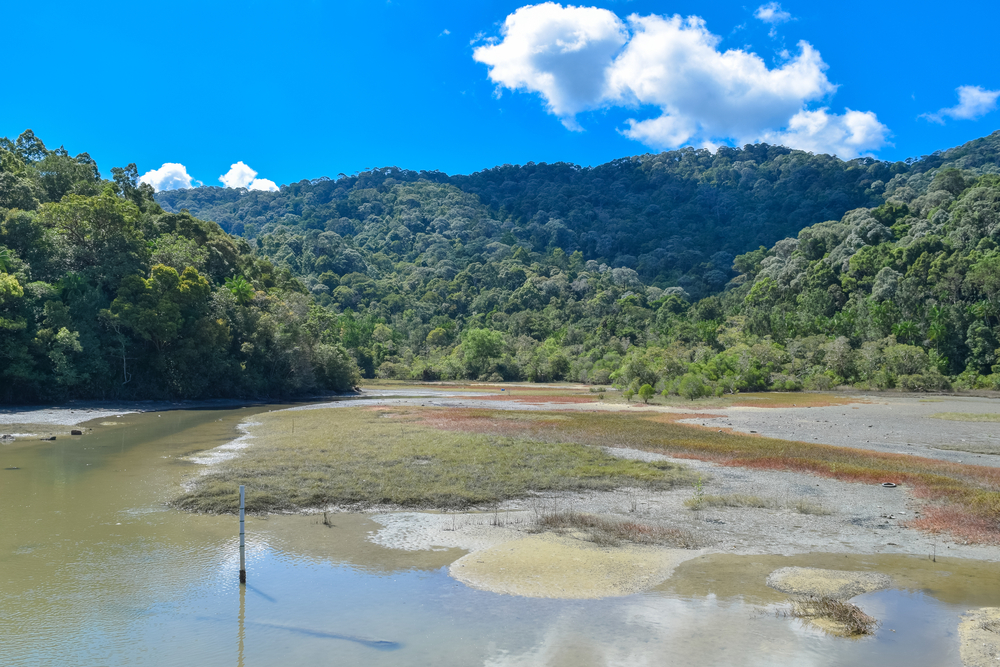 The Penang National Park is located about 42km from Georgetown and spans 1,213 hectares of land and sea. This park is home to many adorable animals such as dolphins, otters, monkeys, hawksbill turtles, and 46 species of birds such as kingfishers, waterhens, egrets, and sea eagles. The sandy stretch of beach known as Pantai Kerachut is also a favourite nesting place of green turtles that often come ashore between April to August, as well as the Olive Ridley turtles that nest from September to February.
There's a turtle sanctuary on the beach set up to protect and preserve the population of turtles in Malaysian waters that is unfortunately dwindling. You can always drop by the sanctuary to learn more about these majestic animals (open daily, 10am – 4.30pm). There's also a canopy walk, lighthouse, and meromictic lake (with layers of water that do not intermix) you can explore within the national park.
Entry into the park is free and there are no charges for camping either. There are two campsites at the Penang National Park: Pantai Kerachut (some way away from the turtle sanctuary) and Teluk Kampi. The campsites are equipped with cold showers, toilets, basins, tables, and benches. There's also a kitchen area where you can set up a portable stove or start a fire for cooking the old-fashioned way. Some people have warned that campers should be careful with their food during the night as wandering animals might snatch them up.
Getting there
The entrance to the park is near the Teluk Bahang main bus stop, only 20 minutes on foot. From there you can either head west towards Muka Head or South to Pantai Kerachut where the turtle sanctuary and campsites are located.
Address: Jalan Hassan Abbas, Balik Pulau, Pulau Pinang, 11050 Pulau Pinang, Penang
Tel: +60 4-881 3530 (Penang National Park Office)
Entry and camping cost: Free
3. Taman Negara, Pahang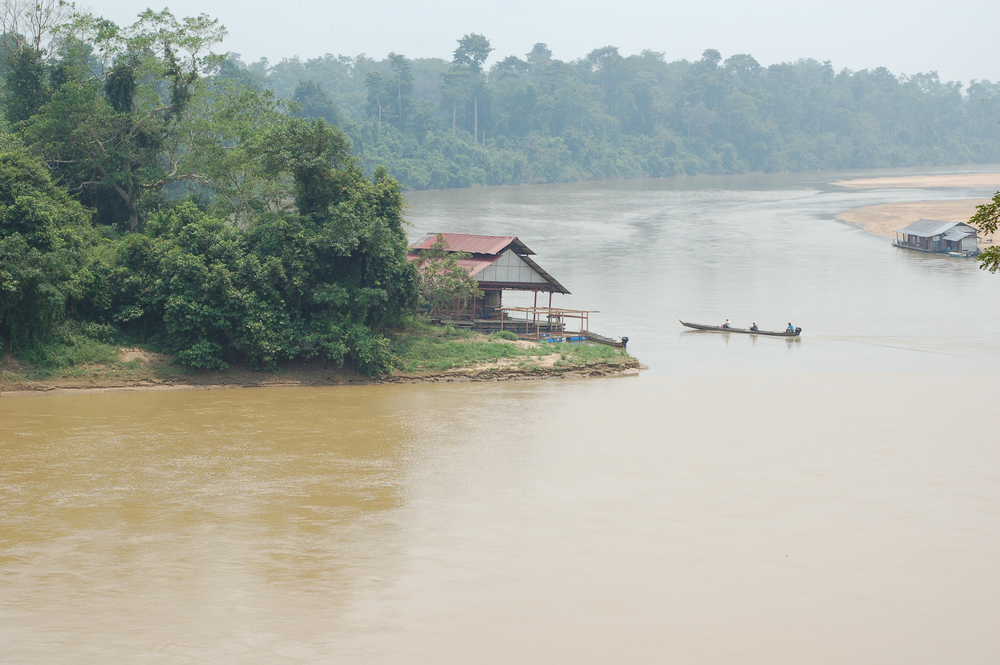 Established as a National Park in 1939, Taman Negara in Pahang is one of the world's finest and oldest protected area of lowland forests, some of which are over 130 million years old. The park spans 435,000 hectares, sprawling across parts of Pahang, Terengganu, and Kelantan. It is Malaysia's largest protected lowland evergreen rainforest.
A popular spot in Taman Negara is Mount Tahan, which is the highest peak in Peninsular Malaysia. Taman Negara is also popular among visitors for its well-marked hiking trails and abundance of river activities including rafting, as well as the famed canopy walkway which is the world's longest at 550m long. At Taman Negara, you can also stay overnight at wildlife observation hides to catch a glimpse of animals visiting nearby salt licks, explore limestone caves, go fishing at Sungai Keniam, and visit orang asli settlements to learn about their culture and lifestyle.
There are plenty of camping options at Taman Negara, with four designated camp sites. The Mutiara and Dakili camp sites are recommended for amateur campers. These sites are equipped with bathrooms, spotlights, and nearby restaurants. A little further into the forest are the Dan's Travel and Lubok Tenor campsites. These require a bit of trekking to get to. Dan's is by a river while Lubok Tenor is further away from any facilities, so it's only for hardcore campers.
Entry into the park will cost you RM1 per person while a fishing license costs RM10 per fishing rod and a camera permit is RM5 per camera.
Getting there
The nearest town to Taman Negara is Jerantut, Pahang. From Kuantan, you can either drive or take a bus to the Taman Negara Jetty in Kuala Tahan. From there, you have to take a boat across the river.
Address: Malaysia National Park, 27000 Jerantut, Pahang, Malaysia
Tel: +609-266 1122 / +609-266 4152
Entry cost: RM1/person
Camping cost: RM1/person per night
4. Bako National Park, Sarawak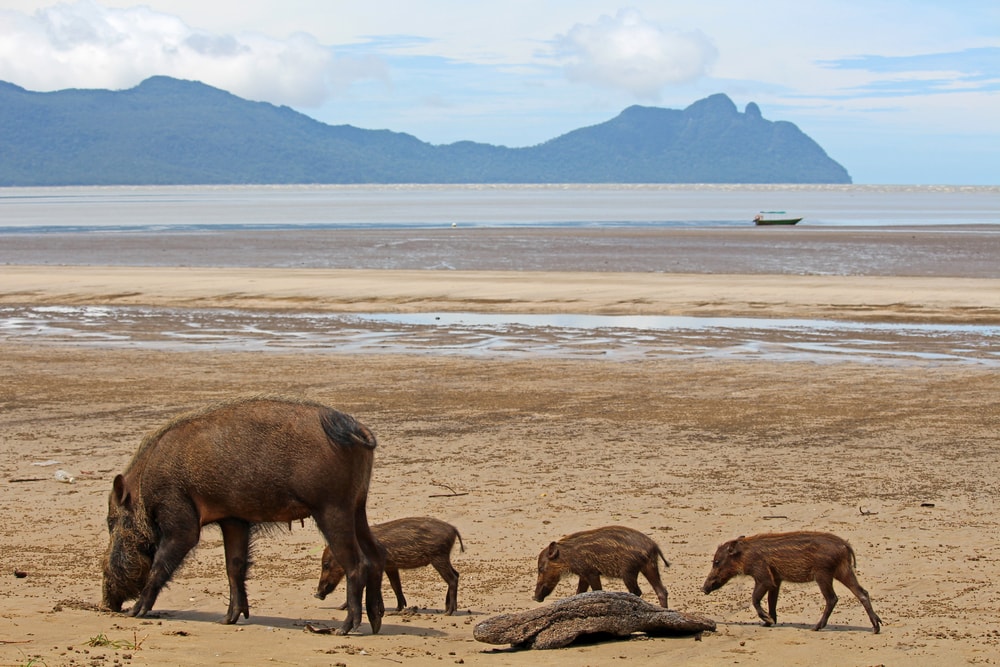 Bako National Park in Kuching is the oldest national park in Sarawak. Like the rest of Borneo, Bako offers diverse natural landscapes in a relatively small area. The dense rainforest and stunning beaches are home to a myriad of wildlife including the rare and mischievous proboscis monkeys. There are also 16 jungle trails of varying difficulties which you can take to explore the entire park. If you keep your eyes out, you might be able to spot the unique Bearded Pigs, and if you travel to higher ground, you can look out for pitcher plants, endemic to the area.
If you're a birdwatcher, Bako is a great park for that as there are more than 190 different species of birds that inhabit the park. Just follow one of the trails and keep your eyes skyward! The Lintang trail passes through all of Bako's vegetation types while Telok Delima and Teluk Paku are the best for seeing the proboscis monkey. There are also small bays, cliffs, and sandy beaches along the coastline where you can fine Bako's trademark 'sea stacks' rock formation that has been carved out by the waves.
The campsite at Bako is located behind the park headquarters and is equipped with public toilets and bathrooms. You will have to bring your own camping equipment and cooking tools. Camping at Bako will cost you RM5 per person. Watch out for the monkeys!
Getting there
To get to Bako National Park, you will need to first make your way to Bako Village. You can get their by bus (RM3.50 one way), taxi (RM45 one way), or minivan (RM5 one way) which you can take from the Open Air Market. Note that the minivan will only depart once there are enough passengers. From Bako Village, you will need to take a boat to the park (RM20 per person each way). Make sure to arrange with the boat man and minivan/taxi drivers for your return trip.
Address: Bako National Park, Kuching, Sarawak
Tel: +6 082-370434 (Bako Terminal)
Entry cost: Malaysian – RM10 (Adults), RM3 (Children 6-17 years), RM5 (Seniors above 60 and disabled); Non-Malaysians – RM20 (Adults), RM7 (Children 6-17 years), RM10 (Disabled person)
Camping cost: RM5 per person per night
5. Niah National Park, Sarawak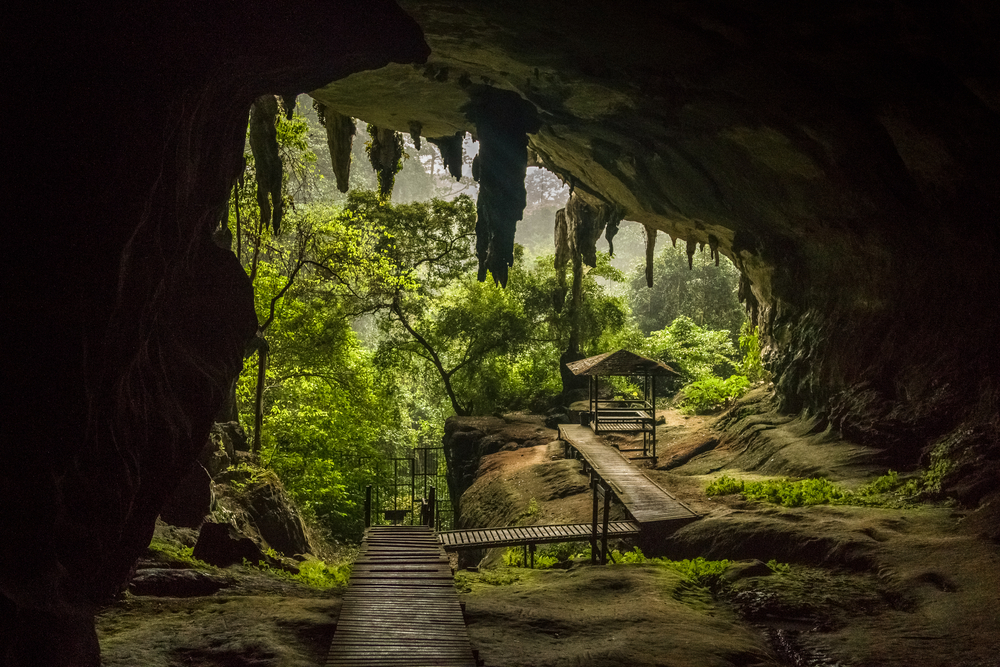 The highlight of the Niah National Park is the Niah Cave. The Niah cave is was inhabited humans at least 10,000 years ago and some of the oldest human remains in Southeast Asia were discovered in this cave. You can also see ancient cave drawing on the walls made by prehistoric inhabitants, as well as grave sites with boat-shaped coffins.
Apart from archaeological attractions, Niah National Park also has a thriving local economy of bats and swiftlets as well as geological and environmental wonders. You can also enjoy trekking through the jungle, visiting long houses and taking a boat cruise. The rainforest itself comes alive at night with a cacophony sounds from its inhabitants, from swiftlets to bats, geckos, crickets, birds, and more.
For campers, there is a campsite equipped with public toilets and bathrooms, but you will have to bring your own camping equipment and cooking tools.
Getting there
The best way to get to Niah National Park is by taxi. The 1.5 hour journey from Miri city will cost about RM150. You can also opt to take a public bus – hop on the 33A from Miri city to the Pujut Corner Bus Terminal. From there, take any bus heading to Bintulu, Sibu, or Kuching (Rm15 per person). Get off at at the Niah Rest Stop and get a taxi the rest of the way to the Park HQ.
Address: Niah National Park, Miri, Sarawak
Tel: (+6) 085 737454 / 737450
Entry cost: Malaysian – RM10 (Adults), RM3 (Children 6-17 years), RM5 (Seniors above 60 and disabled); Non-Malaysians – RM20 (Adults), RM7 (Children 6-17 years), RM10 (Disabled person)
Camping cost: RM5 per person per night
6. Similajau National Park, Sarawak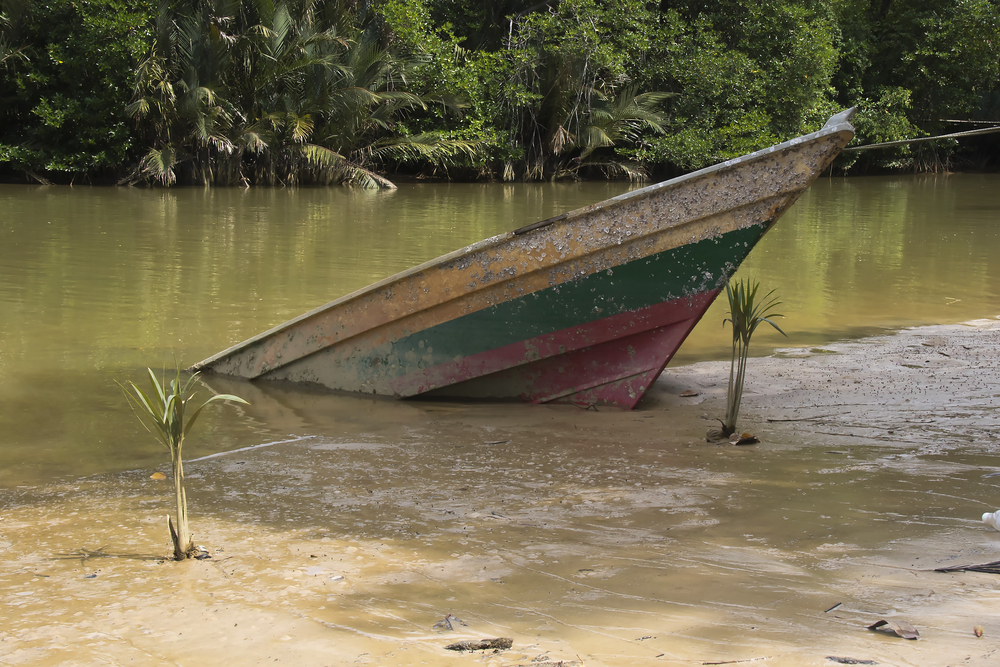 Similajau National Park was gazetted in 1976 to provide a conservation zone for the unique geographical features of the coast and to protect the flora and founda in the area. The main attraction here is the coastline which is a chain of golden sandy beaches punctuated by small rocky headlands and streams. The main trekking trail stays by the coast so visitors are never far away from the main attraction.
So far, over 20 species of mammals have been recorded in Similajau including gibbons, banded langurs, shrews, mouse deer, wild boars, porcupines, and civet cats. There are also over 185 species of birds, which makes Similajau a birdwatcher's haven. The ideal time to visit Similajau is between February and October which is the dry season – the sun will be happily shining down on the emerald green and crystal clear sea.
When you're at Similajau, keep your eyes peeled for two types of crocodiles – estuarine and saltwater – that live near the river mouths. But keep a distance, because these crocodiles can attack when they feel threatened or hungry. There have been no recorded crocodile attacks at Similajau and you don't want to be the first. If you'd like to organise a crocodile spotting boat trip, the Park HQ can help you out. Another animal to look out for is the horseshoe crab, a prehistoric animal with a long spike-like train protruding from its circular shell-like body.
The campsite at Similajau is equipped with bathroom sand barbecue pits, but you'll have to bring your own tent.
Getting there
From Bintulu, you can take a taxi to the park – make sure to book your taxi for the return journey. Alternatively, you can charter a fast boat from the Bintulu Wharf – it's a longer journey but also a more scenic one.
Address: Similajau, Bintulu, Sarawak
Tel: +6 019 861 0998
Entry cost: Malaysian – RM10 (Adults), RM3 (Children 6-17 years), RM5 (Seniors above 60 and disabled); Non-Malaysians – RM20 (Adults), RM7 (Children 6-17 years), RM10 (Disabled person)
Camping cost: RM5 per person per night
7. Kubah National Park, Sarawak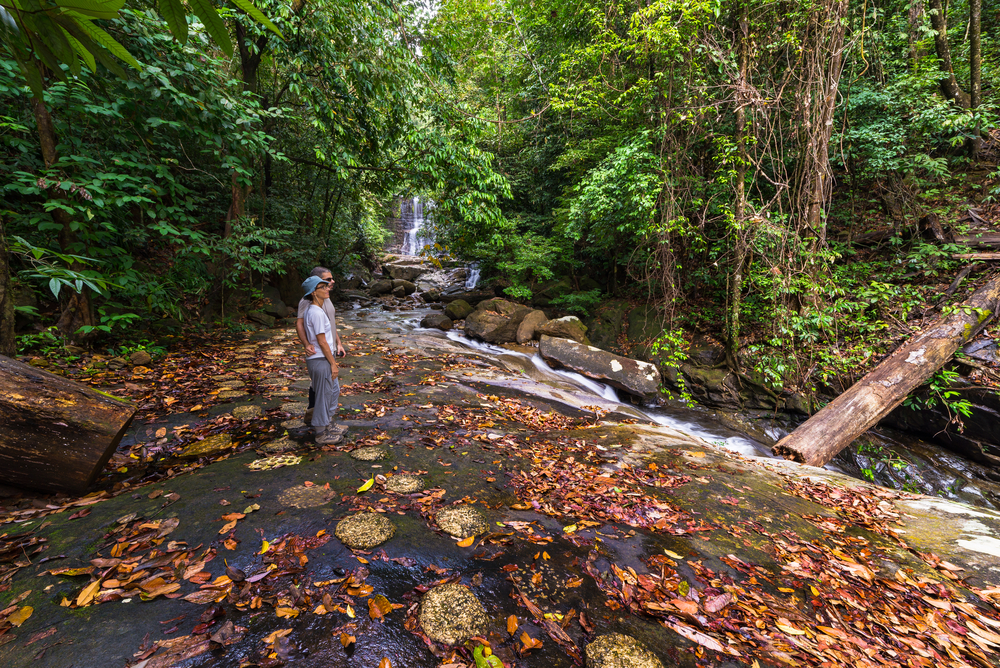 The Kubah National Park forms the backdrop of Kuching, just 20 minutes away from the state capital. It is a favourite destination for both local day-trippers and overnight visitors. The sandstone plateau of the Matang Range in Kubah includes three mountains, Gunung Serapi, Gunung Selang, and Gunung Sendok. The park is also home to rare species of ferns and orchids as well as a myriad of different palms – so many, in fact, that Kubah is also known as 'The World of Palms'.
Some wildlife that you can spot in Kubah include hornbills, squirrels, mouse deer, bearded pigs, and many reptiles and amphibians. The Matang Wildlife Centre in the park is a great place to stop by to find out about the many animals that call Kubah home.
For explorers, there are waterfalls and clear jungle streams where you can cool off after a long trek through the jungle. The various marked trails in Kubah will take you through different areas of the park to show off specific wildlife like pitcher plants, belian trees, and fruit trees, and some even take you to the summits of the mountains.
To rough it out, you can forgo the forest hotel and lodges and opt to camp out instead. Campsites are equipped with toilets and bathrooms, but no kitchen.
Getting there
There's a bus – the Matang Transport Company bus No. 11 – which departs from the Saujana Car Park in Kuching that will take you straight to the park. Alternatively, you can take a taxi for the 40 minute trip.
Address: Kuching, Sarawak
Tel: +6 082 231044 / 231033
Entry cost: Malaysian – RM10 (Adults), RM3 (Children 6-17 years), RM5 (Seniors above 60 and disabled); Non-Malaysians – RM20 (Adults), RM7 (Children 6-17 years), RM10 (Disabled person)
Camping cost: RM5 per person per night
8. Crocker Range Park, Sabah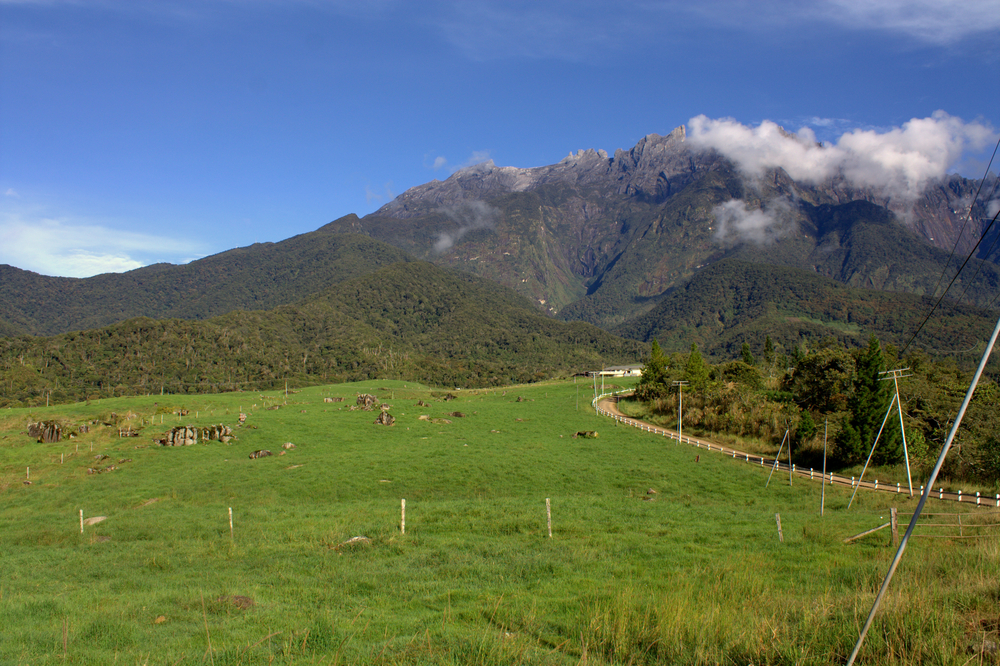 Located on the west coast of Sabah, the Crocker Range Park spans 139,919 hectares – making it twice the size of Singapore! It is the largest state terrestrial Park and lies within eight districts of Sabah, most of which is covered with forests. It is an important water catchment area that includes five major rivers in the west coast of Sabah.
The part is home to about 106 species of mammals including orangutans, sun bears, and clouded leopards, as well as birds, reptiles, frogs, and freshwater fishes. There are also several hundred species of insects, with more being discovered as scientists conduct research in the area from time to time.
Some of the attractions at Crocker Range Park include a fernarium, insectarium, Rafflesia sites, and trekking. There are several substations in the park which you can visit. The Mahua substation in the Tambunan district is about 1,000 meters above sea level and the main attraction is a 17-meter tall waterfall that flows into a 1.3 meter deep pool. It's a great spot for a picnic. Another great picnic area is by the Ulu Senagang substation. The Inobong Visitor and Research Station in the Penampang district has an incredible view of Kota Kinabalu as well as the all the islands by the water front.
For camping, there are restrooms and sheltered areas available to set up tent near the Crocker Range Park Headquarters, Mahua, and Inobong Substations.
Getting there
First you will need to find your way to Keningau. You can either take a bus from Merdeka Field in Kota Kinabalu (RM16 per person) or a taxi (RM120 per taxi) to Keningau. From there, you will need to take a taxi to the Crocker Range station (RM40 per taxi).
Address: Crocker Range Park, Sabah
Tel: +6019 8620404.
Entry cost: RM3 (Malaysian) | RM10 (Others)
Camping: RM25/person
*To book a campsite in advance at national parks in Sarawak, click here.
**All prices quoted in this article are approximations and are subject to change.
---
"ExpatGo welcomes and encourages comments, input, and divergent opinions. However, we kindly request that you use suitable language in your comments, and refrain from any sort of personal attack, hate speech, or disparaging rhetoric. Comments not in line with this are subject to removal from the site. "
Comments