The stray animal population in Malaysia is a real problem, and there is a regular stream of news reports about stray animals being hurt or rescued. Are you familiar with the story of the young woman in Melaka who built a shelter next to her house for strays? Or the three men who helped a disoriented stray dog cross a major highway? What about the group of ladies who rescued an injured dog in a drain and helped raised funds for the veterinary bills?
The sight of stray dogs and cats wandering around mamak stalls and neighbourhoods is a familiar one in many cities in Malaysia, and many kind souls are more than happy to help feed and rescue stray animals in need. Even AirAsia melted hearts by adopting the three stray dogs at their new headquarters. However, that doesn't help the fact that the population of strays has been on the rise.
Unfortunately, there are those who prefer the less humane approach of killing off strays. A friend of mind told me about how her grandmother's dog was shot by local authorities. They thought it was a stray. There are also accounts of stray dogs being euthanized in Johor. It's an unsavoury, inhumane approach to the problem.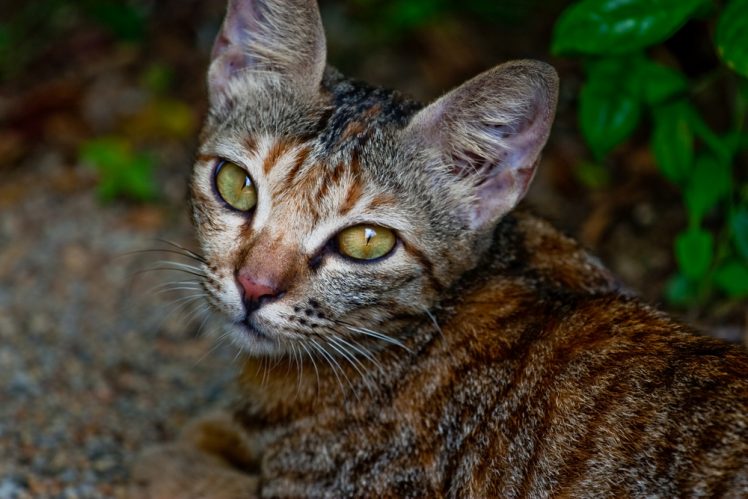 On the other hand, there are animal shelters and rescue organisations doing as much as they can to save as many animals as possible and find them permanent homes. The problem is that finding homes for these animals just isn't enough to quell the growing population of strays. There are still so many animals left wandering around, digging for food in rubbish bins, and finding shelter underneath parked cars.
Trap, Neuter, Release
That's where organisations like Trap-Neuter-Release-Manage Malaysia come in. TNRM is a non-profit, non-governmental, registered society run entirely by volunteers that aims to humanely manage the community of stray cats and dogs in Malaysia. TNRM traps stray animals and neuters/spays them (paid for by donations from the community) and then releases the animals or finds them a loving home. The strays that have been sterilised are also marked so that they can be easily identified by the organisation in the future.
Back in their old stomping grounds, the strays are then fed and monitored by a caregiver or the community. Over time, the population of strays will decline as these animals are no longer breeding new generations. Did you know that a pair of unneutered dogs and their offspring can produces up to 67,000 dogs in just six years? And that's 84,000 for cats! So sterilising these animals, though it may seem like an unkind measure, is actually a far more humane and effective alternative to euthanasia for controlling the population of strays.
Apart from reducing the number of strays, sterilising cats and dogs also provides health benefits to these animals. Neutered and spayed animals have a much lower risk of contracting certain diseases, thus increasing their lifespan and quality of life. Also, as any animal lover will attest, sterilised cats and dogs are a lot calmer as well, which results in less fighting and displays of territorial aggression.
This strategy is slowly gaining traction and Ipoh Society for the Prevention of Cruelty to Animals (ISPCA) is set to run a trial of a similar programme – Trap, Neuter, Mircochip, Release – in Ipoh starting this month on April. Focusing first on stray dogs, ISPCA estimates that there are about 300,000 strays in the city. For the trial, they are planning on helping around 500 stray dogs, neutering and micro-chipping them before releasing the dogs back into the area where they were found. The organisation is hoping to manage a database of strays which includes information about the animal and its care.
How can I help?
If you know of a stray cat or dog in your area that you think hasn't been spayed or neutered, you can either take them to a vet to get spayed/neutered or let TNRM know so they can take care of if instead. Organisations like ISPCA and TNRM are non-profits, so they rely heavily on donations from the community to keep doing good work. If you would like to help them out, visit TNRM's Facebook page and ISPCA's Facebook page to find out how you can contribute either by cash or by helping some of these animals find a home. Remember, adopt not shop!
---
"ExpatGo welcomes and encourages comments, input, and divergent opinions. However, we kindly request that you use suitable language in your comments, and refrain from any sort of personal attack, hate speech, or disparaging rhetoric. Comments not in line with this are subject to removal from the site. "
Comments