For any prospective owner of a men's tailor-made business suit, there are famous places in Asia to consider getting them made, like Hong Kong and Bangkok. But for men in Malaysia, the inconvenience or cost of flying there may cause them to think twice or even forgo having that one perfect tailor-made suit.
In fact, there are a number of bespoke men's tailors in the Greater Kuala Lumpur area, but below are some of the more well-known and conveniently located ones. Some of these cater to both men and women, but all five will likely be of greater interest to gentlemen.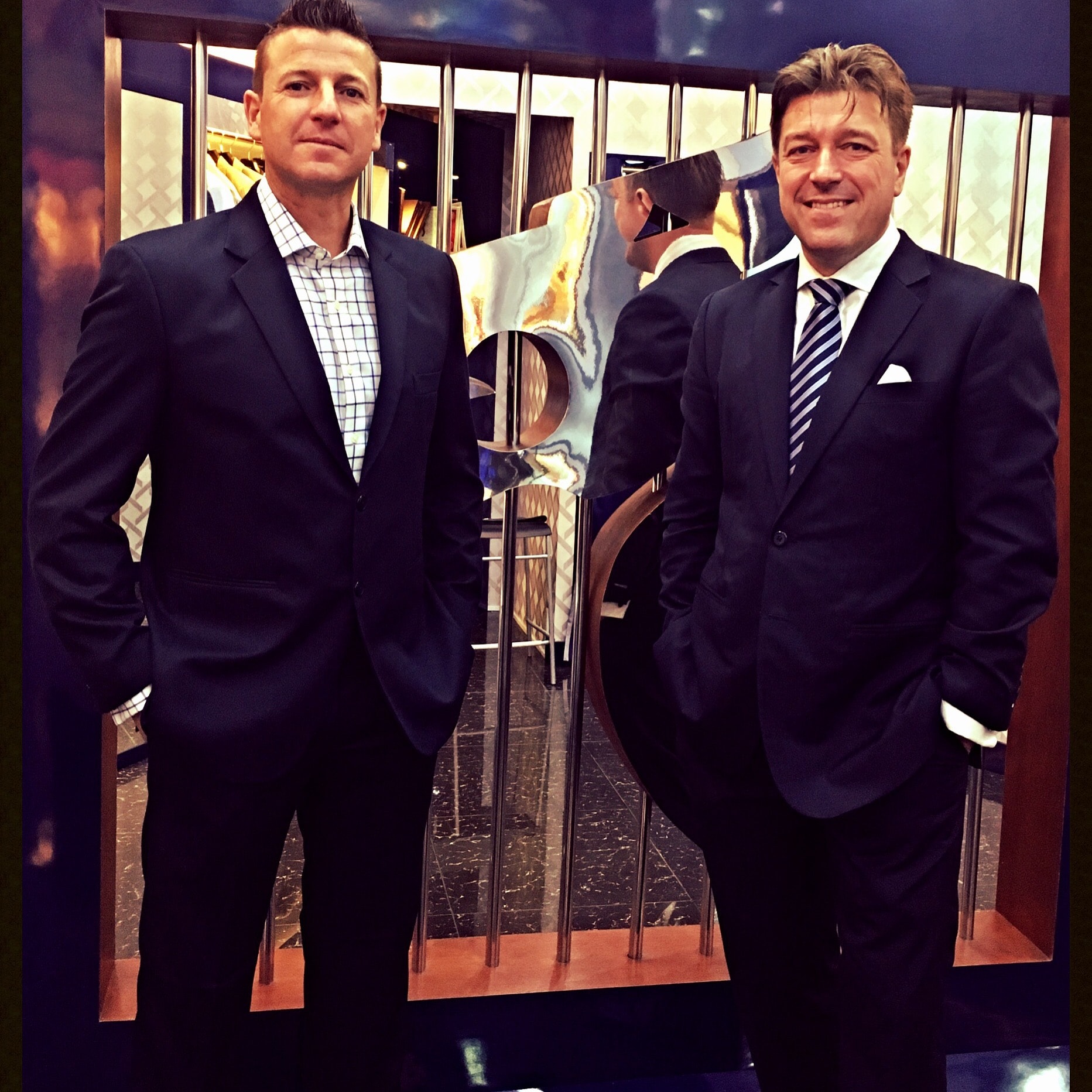 As an aside, it is interesting to note that the word 'bespoke' replaced the 19th-century phrase 'be spoken for' which referred to the fabric material specially reserved for a client who had ordered it and had it set aside for him to have a suit made. Since then, as men's tailoring evolved, especially at Saville Row in London, 'bespoke tailoring' began to mean specially 'made to order' tailoring services for customers where one or more fittings are involved.
Also important to note is the term 'floating canvas,' which refers to a costly and specially constructed or stitched interlining that is sewn into the jacket in between the outer layer and the inside lining. Its purpose is to give body and support to the jacket and eventually conditions itself to fit the wearer's body shape and can last decades. Alternatively, for the same purpose, a 'fused' interlining refers to the method of fusing the outer layer and the inside lining of a jacket with a special adhesive layer in between. However, this cheaper method doesn't cause the jacket to conform to the shape of the body over time.
So below are some KL-area bespoke men's tailors which normally cater to clients who can wait a week to a month (or even months) for their 'dream' suit, although some offer suits made within just a few days' time.
1. Citi Man Shop, Klang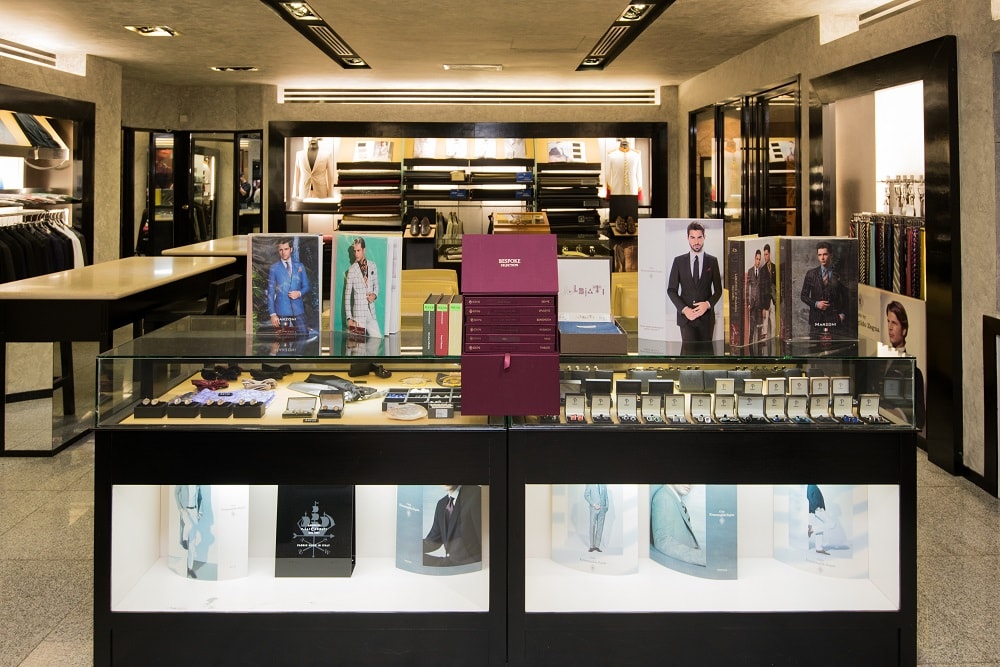 Located off Meru Road at the Northern part of Klang, this experienced and quality bespoke tailor makes suits ranging from RM2,500 to RM4,000 per set. They also make, on a promotional basis, business suits for as low as RM1,400, while at the other end of the spectrum, the most expensive one was specially made for an astonishing price of RM50,000. Jacky Jee, the owner, is a master cutter with over 30 years' tailoring experience, and runs the business together with his son, Scott.
He is one of the few tailors in Malaysia chosen specially to use the exclusive Dormeuil Italian brand of fabric for suits by its manufacturer. He actually has at his fingertips thousands upon thousands of choice fabrics which he couriers in from Europe and elsewhere specifically for the individual client. He can also do floating canvases as well as the more commonly used fused interlining. German-made sewing machines are normally used to produce Jee's quality workmanship while most of his high-quality fabrics come from France, England, and of course Italy. He can make suits in as little as one week for clients who really need them quickly – and at no extra cost. He does alterations as and when needed also, just to make sure of a perfect fit for his clients.
Address: Pelangi Avenue, No. 2A, Jalan Kelicap, 42A/KU1, Kawasan 17, Selangor, 41050 Klang, Malaysia
Contact: +603 3344 0170 /+6016 289 8578
2. Burlington Tailor, Bangsar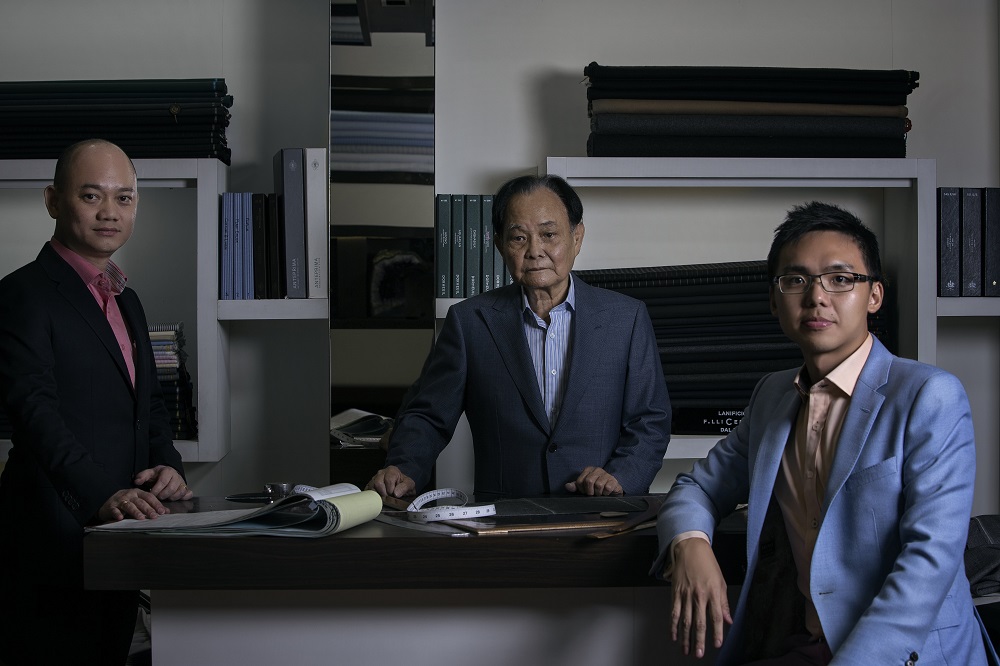 With its established premises at Bangsar Shopping Centre, the well-known bespoke men's tailor is convenient to those living in Bangsar, Damansara Heights, Brickfields, Pantai Bahru, and other areas. This Master Class tailor was founded by its Master Tailor, Wong Kok Seng, who has 60 years' experience in the art of bespoke tailoring, while the business is now managed by his son, Y.Q. Phoy. The tailoring business has grown and moved several times over the years before settling down in 1995 in the current address. Their clients range from bridegrooms to socialites to repeat clients from Australia and Japan, all of whom have their past orders, details, and body measurements specially recorded for future orders of suits, which can then be made with just a phone call and, upon completion, delivered to the client's home.
Currently they focus more on fully bespoke tailoring services, where brand new templates are created specially, to make suits for the individual client at a minimum price of RM2,380 each. And for the full canvas (floating canvas), which employs special workmanship, on top of the fully bespoke service, the prices of suits start from RM3,880. The range of their Bookcloth Collection is wide and includes fabrics like Cerruti 1881, Hubeross, Dormeuil, and many others. Their suits can be made within hours based on previous measurements, or could take as long as one month for the full canvas type.
Address: Lot F 108, 1st Floor, Bangsar Shopping Centre, 285 Jalan Maarof, Bangsar, 59000, Kuala Lumpur
Contact: +603 2093 9455 / +6016 378 8608
3. Ben Tailoring & Design, Damansara Perdana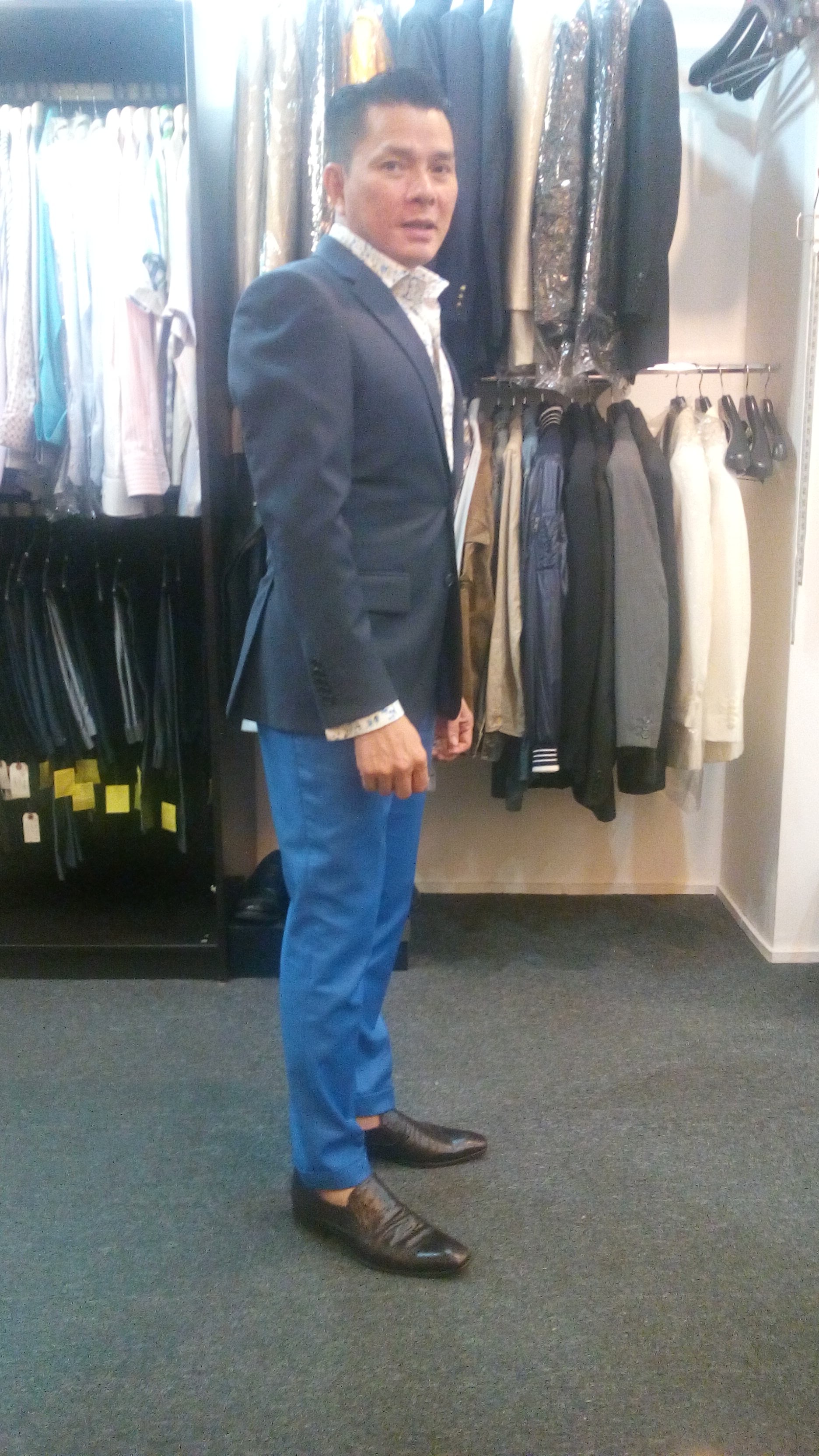 Located conveniently close to areas like PJ, Kota Damansara, Damansara Utama, Bandar Utama, and Taman Tun Dr. Ismail, this bespoke men's tailor also caters to women who need tailor-made suits with pants or with skirts.
Benjamin Pang or Ben, the proprietor, has some 25 years' experience as a tailor with a foundation of basic training in measuring and sewing in KL in the 1990s followed by three year's theory and practical training in Japan before embarking on his tailoring business.
His suits typically range from RM1,000 to RM5,000 while the most expensive one came to around RM20,000 a few years ago. He also caters to suits needing floating canvases or fused interlining. The fabrics available to his clients include those from Italy like Loro Piana as well as Holland & Sherry from England.
He takes about two weeks normally to make a suit, whether it be fused or even having a floating canvas. For urgent jobs, he can complete a suit in 10 days with one or two fittings and a surcharge of RM100 to RM200. The machines he uses for sewing are German and Japanese made.
Address: 47820 G-17 B, Perdana The Place, Jalan PJU 8/5G, Damansara Perdana, 47820 Petaling Jaya
Contact: +603 7710 5216 / +6017 309 6628
4. Ah Loke Tailor , KL City Centre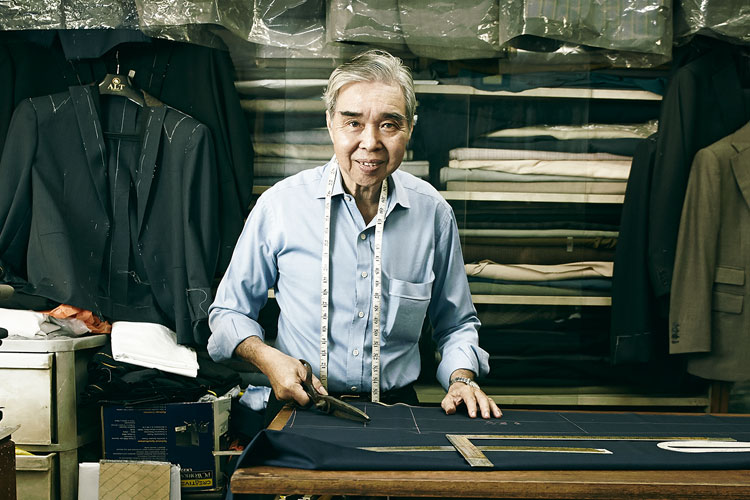 This long-established bespoke men's tailoring business is located centrally in KL at Jalan Yap Ah Shak. Loke Kwong Yuen inherited, from his father, this well-known men's tailoring business which has been in existence for over 60 years. His clients usually are businessmen while a fair number are men wanting tailor made suits for their weddings. He normally needs up to four weeks to do fused suits and his prices start from about RM1,500 and can go up to RM3,000 or more for a business suit. There is normally the first fitting followed by the second fitting one or two days later, after which the final collection can be done within a week.
For clients who want a floating canvas instead of a fused interlining for their suits the cost is higher and the waiting period could take up to three months or even more. His quality fabrics come from Europe and other countries, but the best ones are from Italy with names like Ermenegildo Zegna, Loro Piana, and many more. The sewing machines he uses are mainly the world-famous brand Juki from Japan.
Address: 26, Jalan Yap Ah Shak, Chow Kit, 50300 Kuala Lumpur
Contact: +603-2692 4206
5. Kinslager Boutique & Tailor, Brickfields and Damansara Jaya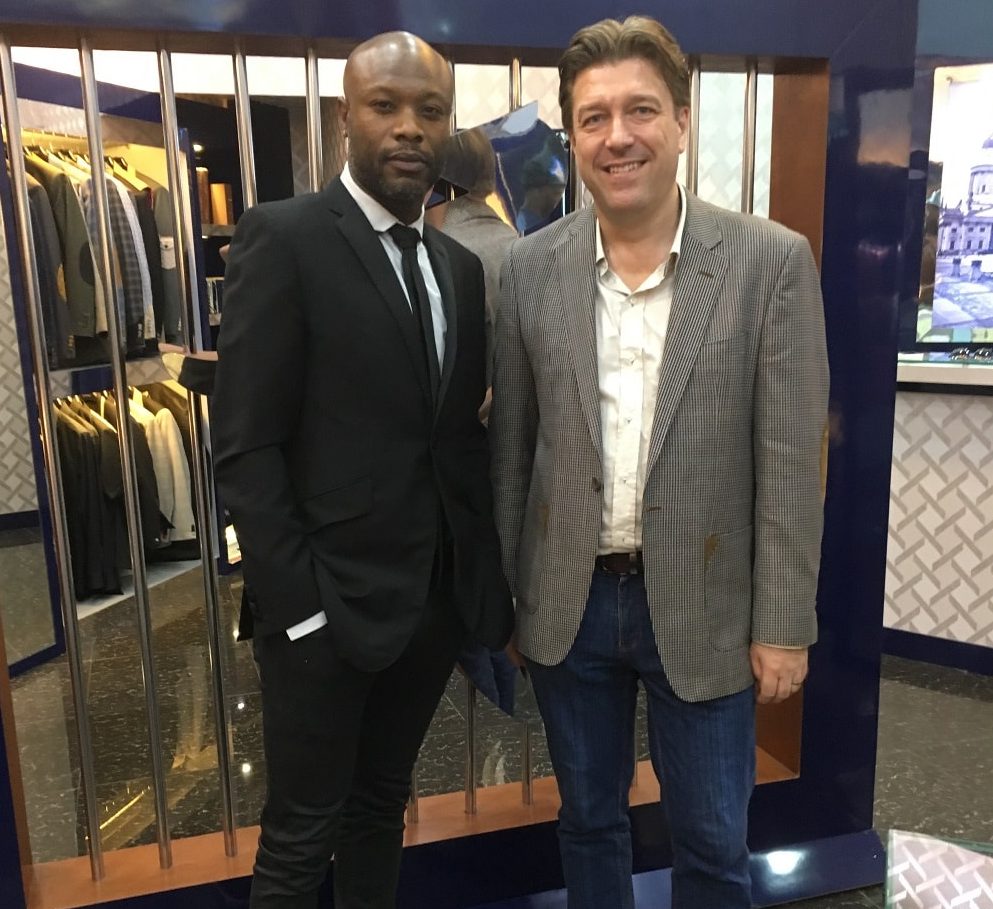 With a branch in Atria Shopping Gallery (Damansara Jaya) and a newer one at Nu Sentral (Brickfields), this bespoke men's tailor also caters to ladies as well as having a boutique and retail section selling ready-made men's and women's wear. Promoting quality and 'value for money' apparel and customised tailor made suits is the aim of its German owner, Niels Strohkirch. Well-equipped with customer-oriented services and an eye for detail, he has created a labelling system for suits sewn onto the inside of jackets with blue labels representing fused suits, black labels signifying floating canvas suits while red labels indicate 'ready to wear' ones.
With a team of master cutters and tailors, suits can be sewn within 24 hours for quick orders or in three weeks for normal orders and in six or more weeks for ones having a floating canvas. Kinslager's tailor-made suits range from RM1,000 to RM4,000 and the floating canvas ones are around RM6,000, while 'made in 24 hours' suits are usually about RM2,800 per set. Fittings are normally done twice, but there are occasions where as many as five fittings have been performed when required. Kinslager's accessories like cufflinks and buttons, etc., come with the Kinslager emblem of a lion head, which is in itself a mark of distinction.
The fabrics they use are largely from Europe especially high-quality ones from Italy and France, besides material from the UK, Japan, India, and Pakistan. The many clients that have patronised Kinslager include current and former football stars like John Arne Riis, William Gallas, and Steve McMahon, as well as Malaysia's own Faiz Subri.
Address: [email protected] Sentral Mall – Lot L1-21, 1st Floor, 201 Nu Sentral Mall, Jalan Tun Sambanthan, Brickfields, 50470 Kuala Lumpur
Contact: +603-2276 6880
Address: [email protected] Shopping Gallery – Ground Floor G36, Jalan SS22/23, Damansara Jaya, 47400 Petaling Jaya
Contact: +603-7733 8897
6. Vincent Tailor, Petaling Jaya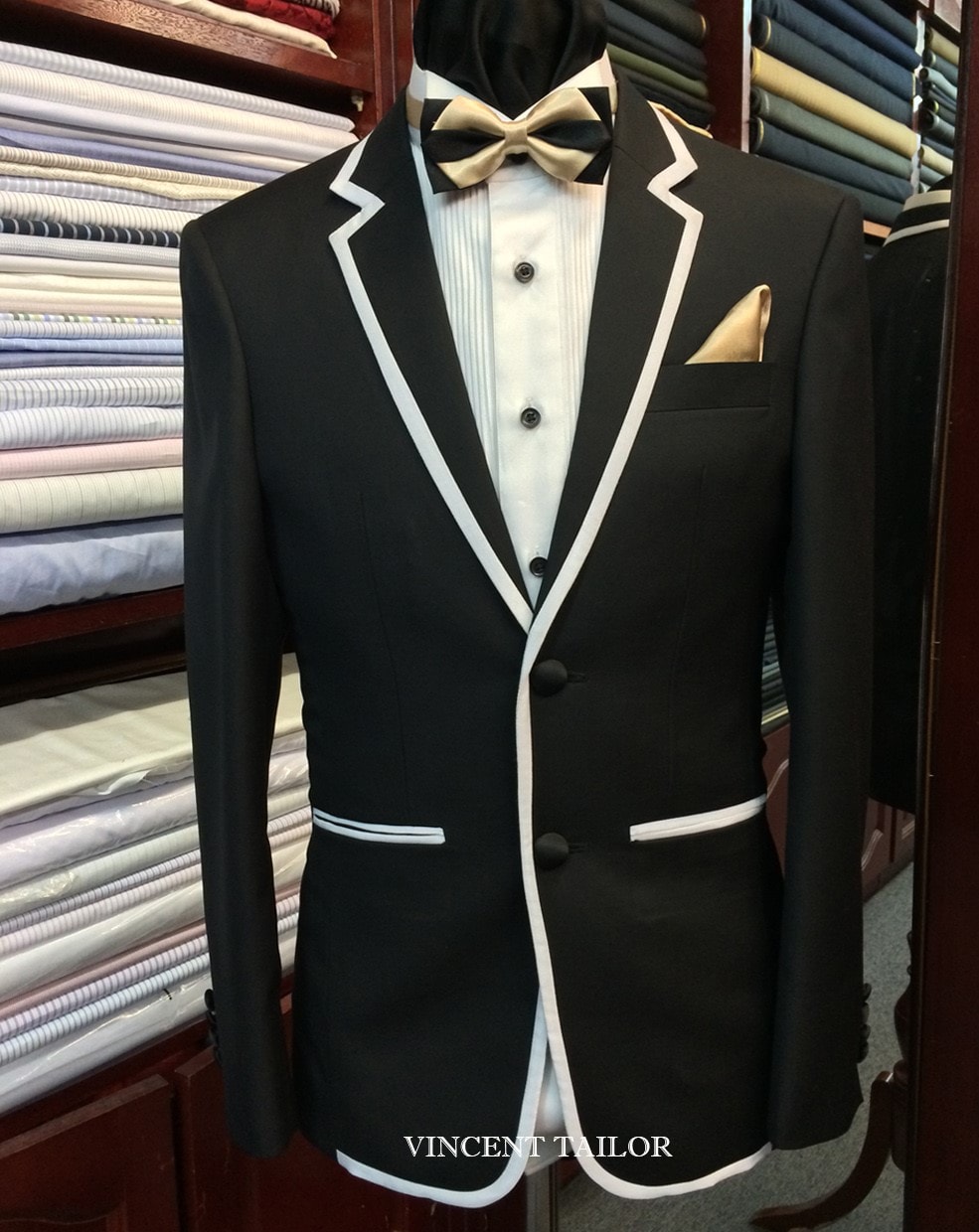 Conveniently located at Amcorp Mall, PJ, this tailor has been offering bespoke tailoring services for over 30 years to both overseas and local clients and cater to both men and women. The overseas clients are usually businessmen and expats from Australia, America, Britain, Japan, and Singapore. Local clients include well-to-do businessmen, celebrities, and public figures.
Their 'made to order' tailored suites are reasonably priced and range from RM1,900 to RM2,800, normally taking two to three weeks to complete. After the first fitting, the suit can be stitched for adjustment in 45 minutes' time, after which it is followed by a second fitting and then later a final fitting.
They can also do suits that are priced below RM1,900. These suits of course employ less expensive fabrics, yet maintain Vincent Tailor's high standards of quality. Their commonly used materials are Cashmere wool and European fabrics. Famous names like Lanificio Cerruti and Ermenegildo Zegna are some of their many fabric brands available.
They can also do express-made suits especially for overseas visitors in as little as four days, but with an extra surcharge. They usually make suits with fused interlining, and do not do the floating canvas type, although they can do the half canvas for an extra charge. The sewing machines they use are mainly from Japan and Germany, which are precise and of high quality.
Address: L203, 2nd Floor, Amcorp Mall, Persiaran Barat, off Jalan Timur, 46050 Petaling Jaya
Contact: +603-7957 1923 / +6016-392 2888



" ExpatGo welcomes and encourages comments, input, and divergent opinions. However, we kindly request that you use suitable language in your comments, and refrain from any sort of personal attack, hate speech, or disparaging rhetoric. Comments not in line with this are subject to removal from the site. "



Comments