United Airlines came under international siege recently when a passenger, Dr. David Dao, was caught on video being forcibly yanked out of his seat and dragged off a Louisville-bound plane at Chicago O'Hare Airport for refusing to give up his seat on an 'overbooked' flight. As it turns out, the flight wasn't even overbooked: Dao was just one of four passengers selected for removal to accommodate United's team members who needed to be transferred to another destination. The video shot by a fellow passenger was uploaded on social media and promptly went viral.
Click link for video: Man Dragged off Forcefully from United Airlines Flight
In the immediate aftermath of the widely shared video, United CEO Oscar Munoz – in what can only be described as throwing gasoline on what was already a PR dumpster fire – chose to half-heartedly apologise on social media for having to 're-accommodate' the passengers involved – and this was followed by an internal letter that defended the action of his employees. The whole debacle prompted not only a huge outcry in the US, but given the ethnicity of the passenger involved, also attracted outrage from China, which is a key growth market for United as it is the largest US carrier operating there. The PR trainwreck resulted in United's market value taking a US$1 billion nosedive, though a fair bit of that was subsequently regained. Scores of United frequent flyer members also flooded social media with images of their cards cut to pieces.
Outraged&Ashamed to be your 1k and million miler @united #BoycottUnitedAirlines @Delta @AmericanAir pls tell me about your program. pic.twitter.com/8bK0lwkoor

— Donald Xu (@donx_lynx) April 11, 2017
Munoz has since backpedalled on his statement and offered a more full-throated apology, but his initial 'non-apology apology' caused serious damage to United's reputation. Questions have been raised about whether the excessive force exercised on the passenger in this dispute is permissible by airlines, and, as Malaysians have openly wondered, whether such an incident could happen to us here. (It's worth noting that United Airlines staff did not drag the passenger off the plane; they simply called the authorities. The actions seen on the video are those of the Chicago Aviation Police, who have been harshly criticised, as well.)
All in the fine print
Overbooking is standard practice in the airline industry – it is not an issue unique to United Airlines or to the US. In fact, overbooking is par for the course for nearly carriers all over the world. Local airlines such as AirAsia, Malaysia Airlines, and Malindo Air are equally guilty of over-selling their flight seats to maximize profit and to compensate for 'no-show' passengers who either miss their flight or change their travel plans, even though the lowest fares are nonrefundable (and flexible fares have premium costing built in). It makes one wonder if it's just sheer greed driving the overbooking business model, since the airline has in effect already been paid for the seat, whether or not the passenger shows up. Overbooking merely allows them to charge for it twice.
Your carrier is also legally allowed to bump passengers against their will. Article 6.1.3 (Unavailability of Seat) of AirAsia's Contract of Carriage explicitly states: "There is a chance a seat may not be available for you on your flight even if your booking is confirmed. This is due to the common practice in the airline industry of overbooking."
Knowing that you could easily be the next Dao is a disconcerting thought, but the fact is, the moment you purchase an airline ticket, you have automatically agreed to that airline's Contract of Carriage. These contracts are drawn up by airline attorneys and usually contain clauses that require passengers to abide by rules provided by the governing authority. The catch here is that these contracts are designed to give the company as much wiggle room as possible, which means once you board that plane, you're pretty much at their mercy – to a point.
To top it all, the contract also permits airlines to take any measure deemed necessary – including physical measures – to restrain or remove a passenger who refuses to comply with the crew or any airline authority for that matter; or if they deem your behaviour causes discomfort, inconvenience, damage, or injury to other passengers or crew. So does that mean it can happen to us here? The answer is a big resounding 'yes'! And Malaysian travellers seem to have even less recourse than those in the US.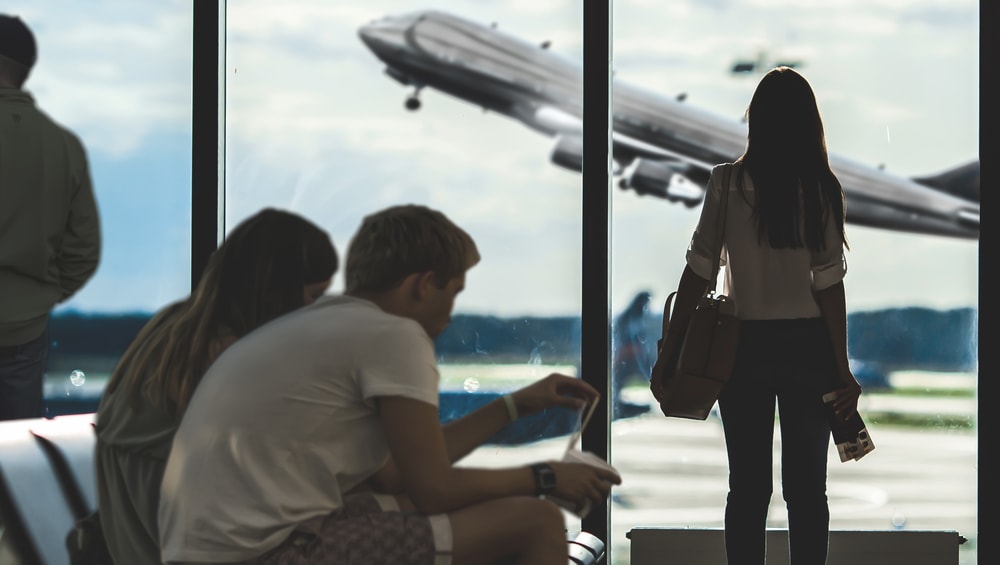 A matter of compensation
To be fair, the United incident was an anomaly. In reality, the number of passengers who are actually involuntarily denied boarding is relatively small when taken as a percentage of the millions who board every day, and a paying passenger being forcibly dragged off a plane is almost unprecedented. So what usually happens? In the United States, in the event of overbooking, carriers must first ask for volunteers before they are legally allowed to bump passengers involuntarily. They are also required to arrange for substitute transportation and to ensure that the passengers who have been taken off an overbooked flight reach their destination within one hour of their originally scheduled time of arrival; otherwise, compensation is legally mandated – and this is where the big differences lie between being bumped in the US and being bumped in Malaysia.
In the US, if the bump results in a delay between one and two hours (four hours internationally) after your originally scheduled arrival time, the airline must refund double the amount of your one-way fare (with a maximum of US$675) to your final stop. If the delay is more than two hours, or if the airline fails to provide a substitute flight, the compensation goes up to 400% of your one-way fare, with a maximum of US$1,350. (Click this link for more information on the US Department of Transportation regulations.) Though these payments are often offered in travel vouchers, passengers have the right to request a cash payment. Note that these numbers are only for involuntary denial of boarding. Prior to that, when the airline is looking for volunteers, they can negotiate freely.
Many think United's blunder could have been easily avoided had they increased their offer while asking for volunteers – passenger reports seem to suggest they only went up to $800. Surely even $5,000 would have ultimately cost the airline far, far less than what happened will end up costing them – both in lost business and the inevitable lawsuits which will be filed. Indeed, in quick response to the fiasco, rival airline Delta upped its own numbers for negotiating with passengers who are willing to be bumped, giving gate supervisors latitude to offer an astonishing US$9,950 to passengers willing to be bumped to a later flight.
In the European Union, meanwhile, bumped passengers whose delay is longer than three hours beyond their originally scheduled arrival time are entitled to cash payments based on the distance of the flight. If it's below 1,500km, it's a €250 payment. For 1,500 to 3,500km, the payment goes up to €400. And if you're flying beyond 3,500km, you'll get €600 for your troubles. Airlines can also offer more to sweeten the deal.
Here in Malaysia, however, the Contracts of Carriage for Malaysia Airlines and Malindo Air – which are strikingly similar – make no mention of compensation that's proportional to the hours of delay. Both merely offer to transport you on the next available flight (on which there is an open seat) or provide a refund equal to the fare paid or equal to the unused portion of the fare paid up to the point the passenger is denied boarding. AirAsia's 'refund,' on the other hand, is offered solely as a travel credit, valid for only three months from the date of being bumped, and this is followed up in their Contract of Carriage with the harsh warning that the two options stated here "are the sole and exclusive remedies available to you and we shall have no further liability to you." Ouch. Clearly, it's more lucrative to be bumped from a flight in the US (or in Europe) than in Malaysia (perhaps as long as you're not physically dragged screaming from the plane).
Those pesky Contracts of Carriage may also list out the order in which passengers should be bumped, though often this information is held privately within each airline. With the exception of people with disabilities and unaccompanied minors, some airlines decide who goes first based on the order of check-in or frequent flyer membership status, while others may weed out those who did not pre-select their seats during reservation. But one thing seems certain: those seated in business class, or in first class, sipping on expensive champagne, will likely never be dragged off and bloodied.
Maybe it's time for the Malaysian aviation authorities to review these airline policies and ensure that passengers' rights are better protected in Malaysia. But for now, let's just hope the local carriers learned a thing or two from United's PR disaster.
Comments