The quickest way to get you out of the rat race and right back on your feet is a short island getaway. Malaysia is a country which boasts not only a numerous selection of islands, but also a warm tropical climate all year-round, so these getaways are always close at hand. Whether you are in the West or East part of Malaysia, there are dozens of islands for you to explore, but of course, not all Malaysia's islands are created equal… so if you seek a non-touristy beach destination with all the glorious beauty of nature, here are some of the lesser-known islands in East Malaysia that you can savour on your next holiday and weekend trip.
1. Mengalum Island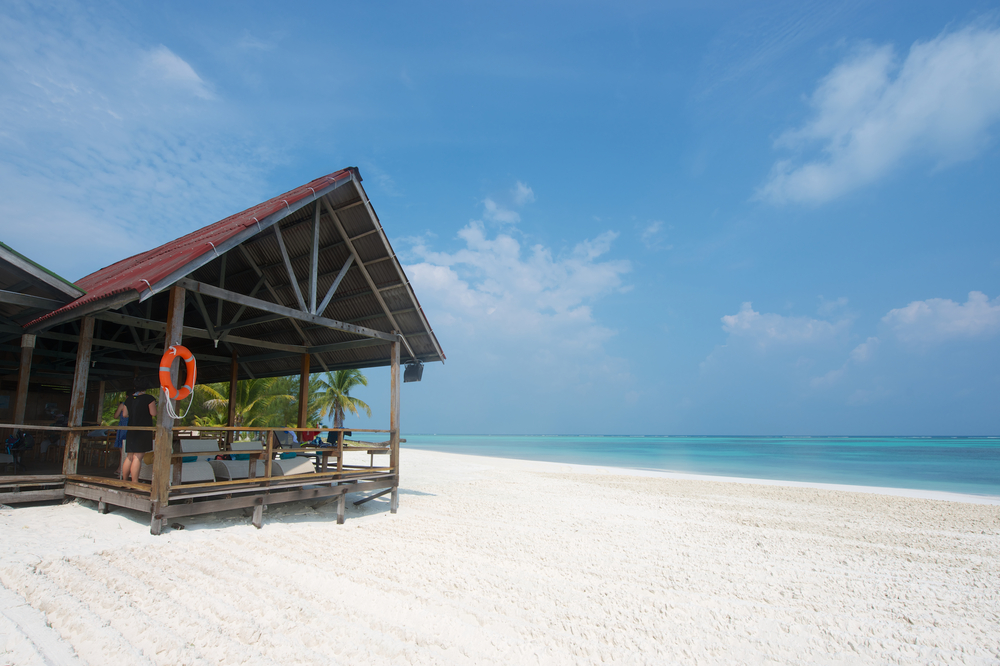 Mengalum island, with its sandy white beaches and magnificent sea views, is a popular honeymoon destination as the shape of the island resembles a ring. A little-known fact about the island is that the mysterious Mengalum Anchor is said to bring supernatural powers and cannot be removed from the island. This is probably why it is worshipped by the fisher folks who still place offerings around or on top of the anchor.
The Sabah International Fishing Tournament is held here annually, organized by the Sabah Tourism Board, and (perhaps ironically) aims to encourage the preservation of marine life. For those who appreciate good seafood, a fishing trip is recommended, with the catch of the day prepared for everyone to enjoy. If you would like to explore more of the beautiful coral reefs, you may also join a snorkeling session. The waters surrounding the island are teeming with a variety of fishes such as grouper, snapper, mackerel, and many others.
How to get there
If you plan to visit Mengalum island, the easiest way is for you to book your transportation through a licensed travel agent. The boat ride will take approximately an hour from the Jesselton Jetty in Kota Kinabalu.
2. Pulau Tiga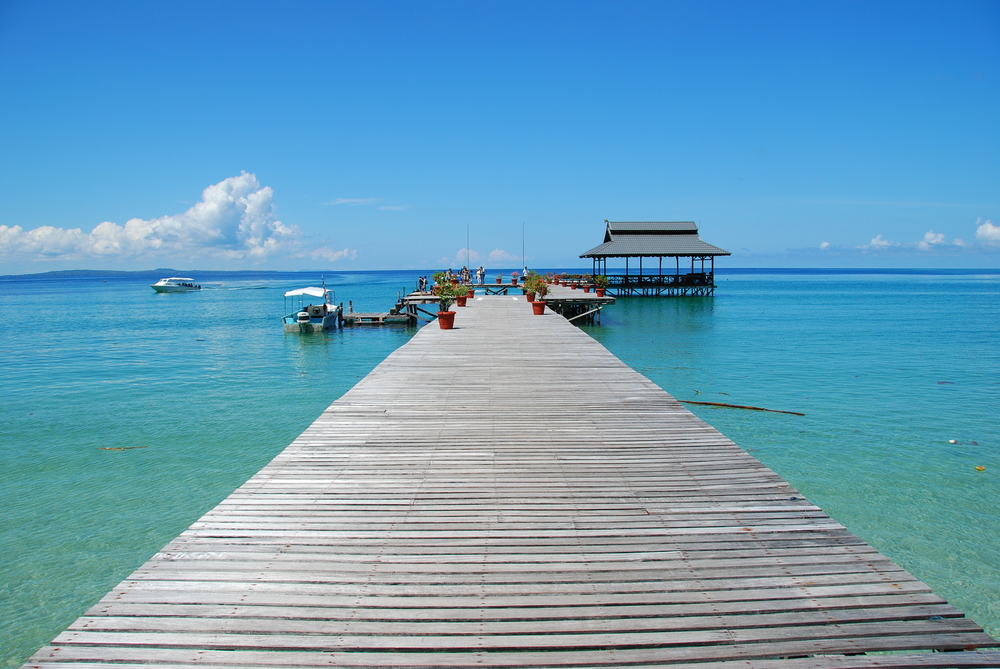 Better known as the 'Survivor Island.' Pulau Tiga is a paradise on earth surrounded by crystal-clear waters, located just 10km off the Sabah coast. Pulau Tiga, which literally means 'three islands' in Bahasa Malaysia, is indeed a group of three islands that consists of the main island plus two smaller ones, Pulau Kalampunian Besar and Pulau Kalampunian Damit. The island is believed to have been formed during a volcanic eruption in the 1890s, and in 1978, nearly a century later, was gazetted as a Marine Park of approximately 158 square kilometers, as it is rich with marine life and coral reefs.
Today, visitors can enjoy a free therapeutic mud 'spa' amid the thick forests of Pulau Tiga. The mud volcano is located right smack in the middle of the island and can be reached with just a half-hour hike from the main beach. If you are interested in another non-beach-related activity, you may opt for jungle trekking where you might even come across some island residents such as monitor lizards, macaque monkeys, snakes, megapodids (a chicken-like bird), and many more.
How to get there
To get to Pulau Tiga, you must first make your way to Kuala Penyu, which is located 120km from Kota Kinabalu. A 15-minutes speedboat ride will then bring you to your destination.
3. Matanani Island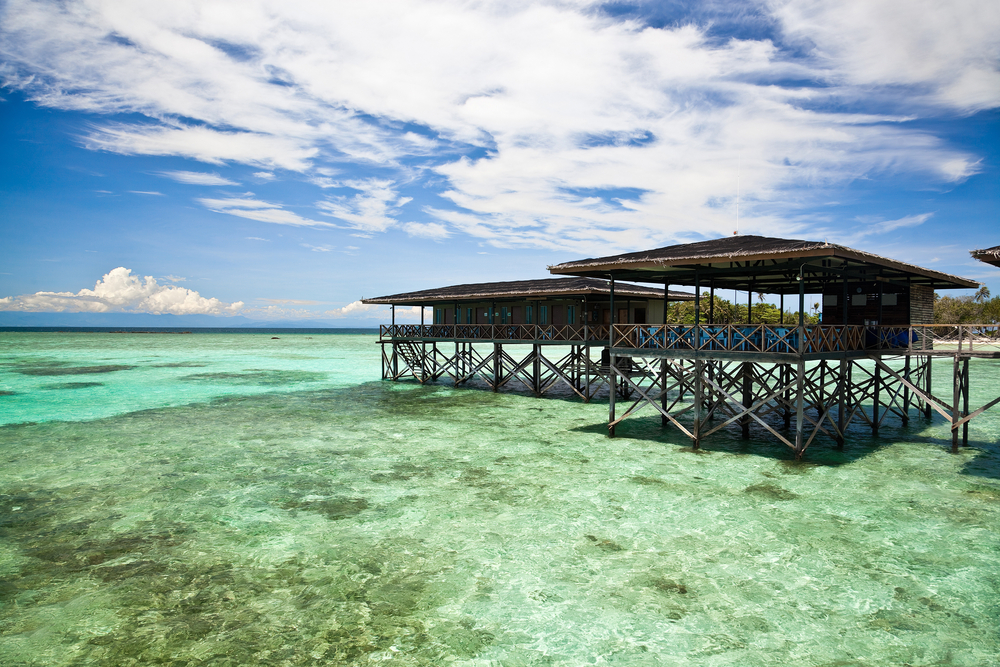 An island that's certainly well off the beaten path, Matanani is affectionately nicknamed Mermaid Island, owing to sightings of dugongs that used to frequent the beaches.
Calling it a diver's paradise is an understatement, as there are a total of 16 marked diving spots around the island, where shipwrecks and other underwater wonders are waiting to be explored. Apart from its beautiful beaches, Matanani is also a wildlife sanctuary where bird lovers will be thrilled to do some birdwatching. Due to the lack of terrestrial predators, exotic birds like the blue-naped parrot and different species of sunbirds have been spotted nesting on the island.
How to get there
In order to get to Matanani Island, you will need to take a two-hour drive from Kota Kinabalu to Kampung Kuala Abai jetty in Kota Belud. After that, an hour-long speedboat ride will get you to your destination.
4. Satang Island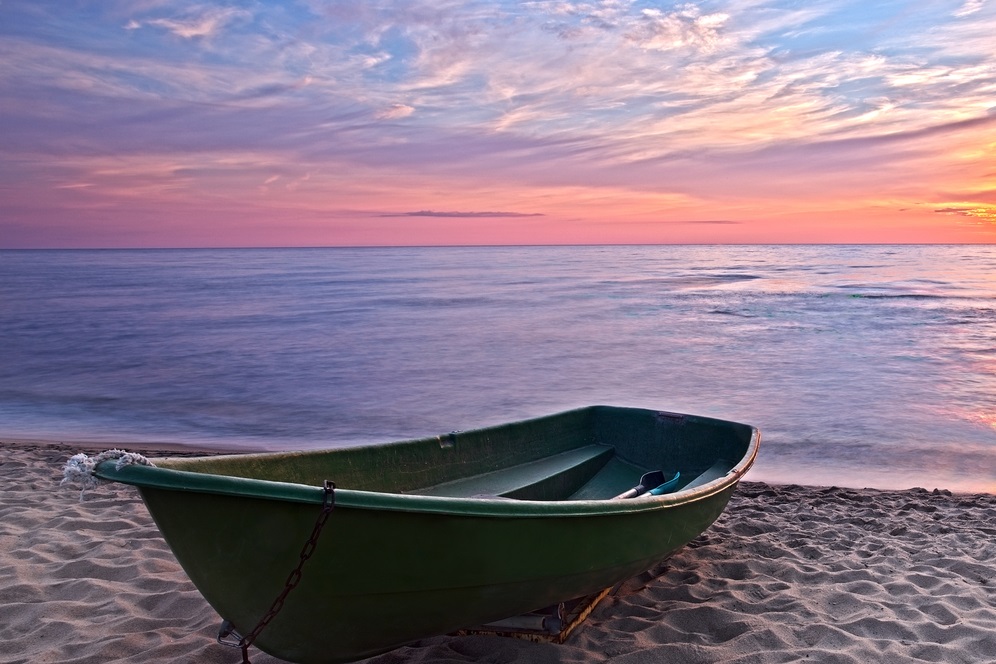 Although Sabah is renowned for its islands (as above), Sarawak is also home to some of the country's best-kept secrets, namely Satang Island. The uninhabited Satang island is the ideal retreat for you to be one with nature, an island where you will be surrounded by lush tropical forests. Satang actually consists of two islands, Pulau Satang Besar and Pulau Satang Kecil, located off the southwest coast of Sarawak.
The island hosts an astounding 95% of all the turtle landings in Sarawak, making it the perfect location for conserving Sarawak's marine turtle population and providing them with proper shelter and resting grounds. So be sure to take the time to visit the turtle conservation and hatchery area, while gaining insights on the conservation programme on the island. You can also opt to participate in the sea turtle volunteer program, where you will be given tasks such as data recording, transferring eggs to the hatchery, and releasing hatchlings, as well as various on-site conservation activities.
How to get there
There are two options for you to get to the island. The first option is to travel an hour from Kuching to Telaga Air Jetty by car, followed by a 45-minute boat ride to the island. The second option is to travel to Santubong by car and charter a commercial boat to the island, which will take roughly 45 minutes. You might even catch a glimpse of the beautiful Santubong Mountain en route!
***
This article was written by Jillian Cheong from iprice.my, a shopping aggregator based in Kuala Lumpur.
---
"ExpatGo welcomes and encourages comments, input, and divergent opinions. However, we kindly request that you use suitable language in your comments, and refrain from any sort of personal attack, hate speech, or disparaging rhetoric. Comments not in line with this are subject to removal from the site. "
Comments