One of the things I love to do whenever I'm in a new city or country is amble the local markets and supermarkets. It may or may not be because food is one of my love languages, but I can say with absolute certainty that it is where you'd get the best peek into the culture and taste of wherever you're at.
If you've just moved or are considering a stint in Penang, you're in luck – grocery shopping in Penang is convenient and hassle-free. Most sales and services personnel can converse in English, the prices of goods are affordable (for the most part), and there is a myriad of places all over island where one can go for their grocery needs.
Here's a Penangite's take on grocery shopping in her sunny island:
Wet Markets
Although many expats prefer to frequent the supermarket to purchase their groceries, or even have their shopping order delivered to their homes, nothing beats walking through the local market, where one can get the freshest produce on the island – and on a good day, even see the catch of the day being pulled up from sea.
1. Jelutong Morning Market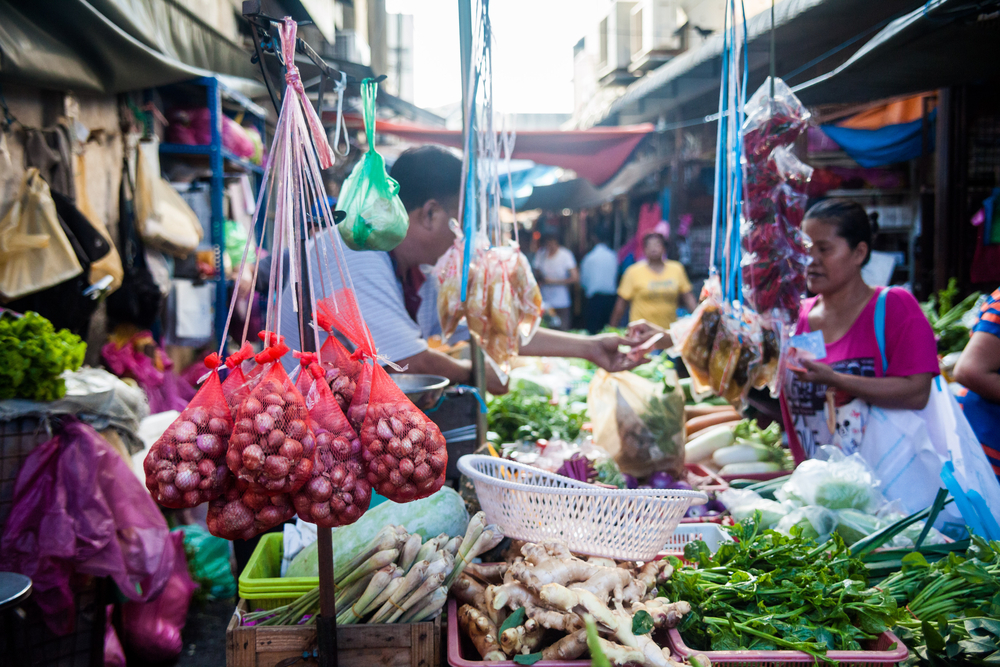 This was one of the markets I visited every year, just before Chinese New Year comes a-knocking. The frenetic morning market sells everything: from gaudy lingerie, to towering stacks of stainless steels pots and pans, to locally-harvested vegetables and poultry. Especially packed during weekends, it is a hit amongst early risers and housewives.
Author's tip: Visiting Jelutong Market before Chinese New Year is a stimulating experience for the senses for those who have yet to come face to face with an entire road decked with red paraphernalia and congregated by sellers retailing traditional Chinese cookies.
Address: 94, Lorong Batu, Taman Jelutong, 11600 George Town, Penang.
Operating hours: 6:00am – 11:00am (Daily)
2. Pulau Tikus Morning Market
This is one of the markets with a slightly steeper price (an 'educational' tip from my dearest mother, which proved to be true after several rounds of comparison trips). Yet, it is a small price to pay for a great selection of produce. If you are a vegan, vegetarian, or averse to any form of meat, you should probably skip the next paragraph.
A family friend would intentionally make a trip from the opposite end of the island to this market because the poultry here is 'amazingly fresh'; her words, not mine. How fresh, I hear you ask? You get to pick the chicken you want (while it's still alive!), and the seller will then slaughter, clean, and chop it up for you, as per your request.
If that is a bit rich for you (and it is for me), fret not. The reason why this option is included is due to the plentiful choices – there's even a stall selling organic products, and people also flock here because of the abundant hawker stalls for breakfast.
Address: 3, Jalan Pasar, Pulau Tikus, 10350 George Town, Penang.
Operating hours: 7:00am – 1:00pm (Daily)
3. Batu Lanchang Evening Market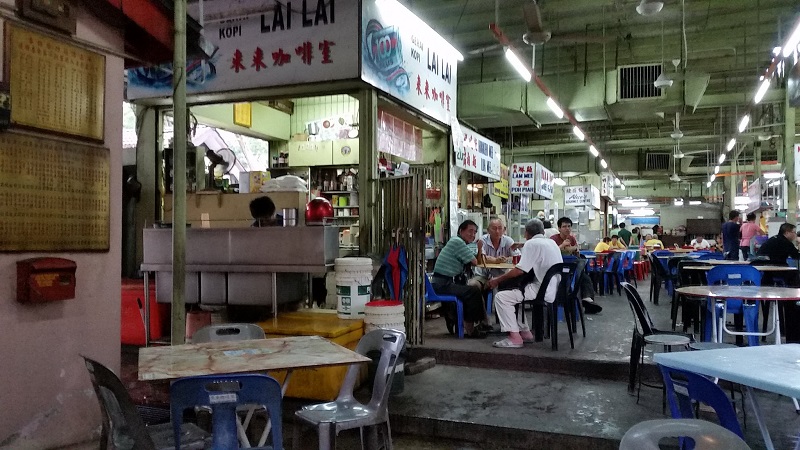 If the local market is a melting pot of cultures, Batu Lanchang Market exemplifies this. For years now, whenever I'm at my favourite vegetable stall, the Indian uncle manning it dishes out jokes in such fluent Hokkien (a local dialect for the Chinese community in Penang) that it puts me to shame.
Less than five steps away, I can discernibly hear a Malay uncle and Chinese aunty conversing in perfect Bahasa Malaysia. And, it has been this interesting for as long as I can remember.
One of the most popular evening markets for housewives, most would come earlier to have tea at the food court before buying ingredients for that day's family dinner.
More than food stuffs, there are several stalls selling religious accoutrements, which will usually be especially crowded during the Hungry Ghost Month (August / September).
Address: 25, Lintang Batu Lancang, Jelutong, 11600 George Town, Penang.
Operating hours: 1:00pm – 7:00pm (Daily)
4. Jalan Tengah Fish Stall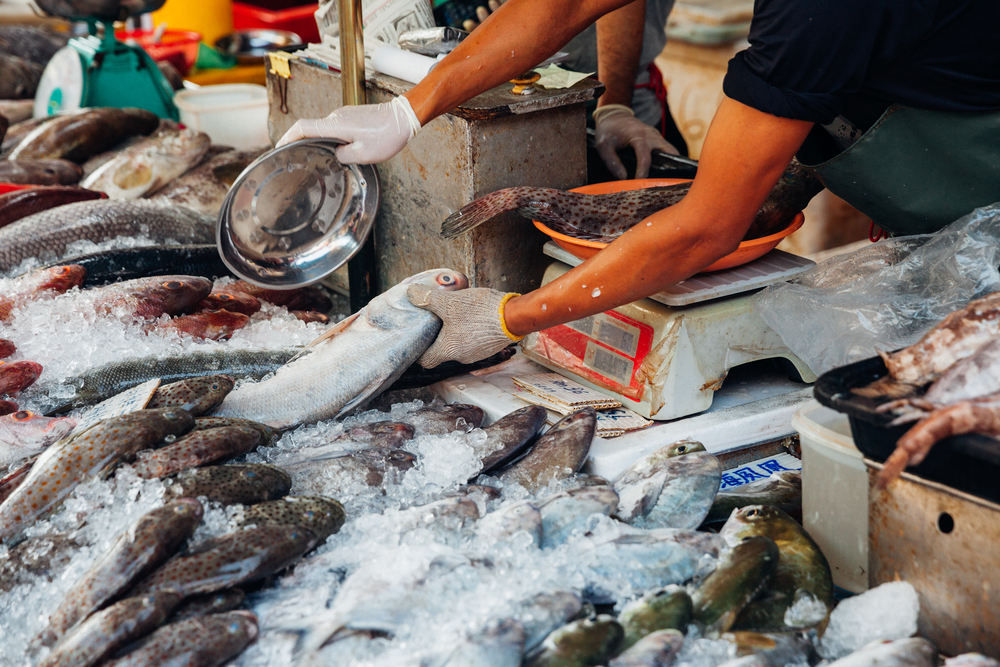 Not a market per se – more of a stall – but it is the place to be at if you love all things seafood. The fishes and crustaceans – prawns, crabs, clams, and more – sold here are some of the freshest I've seen and tasted. Most of the items sold are reeled on the very morning of the same day, which gives reason to the unparalleled freshness.
Author's tip: Make your way here as early as you can if you wish to acquire the best of the produce. It'll get very busy very fast and of course it's first come, first served.
Address: Jalan Tengah, Mukim 12, 11920 Bayan Lepas, Penang.
Operating hours: 1:30pm – 6:00pm
Hypermarkets
Friends of mine have agreed to this sentiment: grocery shopping is and can be immensely therapeutic. I can't quite put my finger on it, but there is something calming about walking into a brightly lit space with the scent of baked goods wafting in the air, rows upon rows of fastidiously arranged bottles within eye level, and colourful displays; the combination of which rolls away the day's hurricane, especially after a stressful day at work.
5. Tesco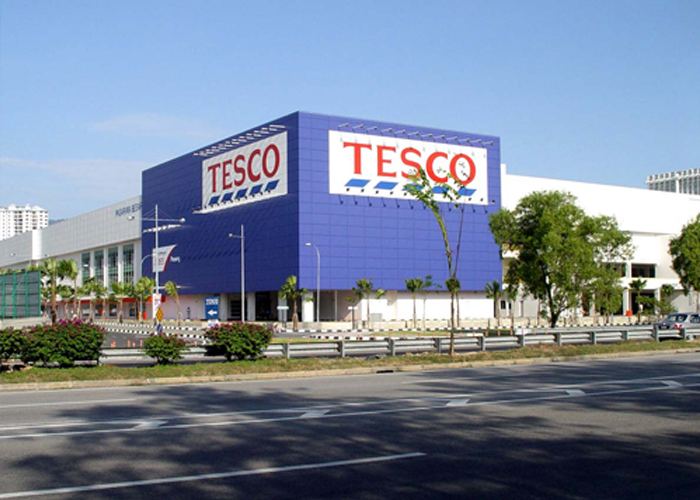 Hailing from the UK, Tesco first arrived at Malaysia's shores in 2002, and revolutionised the way we shopped for groceries. This year, the mega hypermarket celebrates its 15th anniversary with 56 outlets, two distribution centres, and over 7,000 staff.
Two years ago, Tesco was the first grocery chain to introduce online grocery shopping, and again, delighted most of its patrons by delivering household needs right to your doorstep; perfect for those who prefer to shop from the comfort of their home.
You can find anything and everything you need here – a comprehensive range of groceries as well as thousands of products from local and international brands, as well as the brand's eponymous line. Ahead of its competitors in terms of giving back to its shoppers, Tesco offers Clubcard points with every purchase, which will be converted to cash vouchers.
Tesco Penang
Address: No.1, Lebuh Tengku Kudin 1, Bandar Jelutong, 11700, Penang.
Operating hours: 8:00am – 11pm (Mon – Thurs, Sun) // 8:00am – 1:00am (Fri & Sat)
Tesco Tanjung Pinang
Address: No. 1, Jalan Seri Tanjung Pinang, Tanjong Tokong, 10470, Penang.
Operating hours: 8:00am – 1:00am (Daily)
6. Giant
Giant, a subsidiary of GCH Retail, is one of the largest players of the retail industry in Malaysia, having over 126 stores spread throughout the country. The vibrant hypermarket is a testament of 'supermarket psychology' done right – a whole gamut of colourful produce to catch the shopper's eye as soon as they enter the store (think juicy tomatoes, glossy eggplants, luscious strawberries), strategic product placement, and free samples of food.
Shopping here is a breeze; the aisles are large and the variety of products are extensive, in addition to the great value and low prices.
Giant Supermarket Penang Plaza
Address: Ground Floor, Penang Plaza, 126, Jalan Burmah,, 10050 Georgetown, Penang.
Operating hours: 9:30am – 10:00pm (Daily)
Giant Bayan Baru
Address: 78, Jalan Tengah, Bayan Baru, 11900 Bayan Lepas, Penang.
Operating hours: 9:00am – 11:00pm (Daily)
Supermarkets
For expats who miss a taste of home, the supermarkets listed carry a superb collection of international food brands. For this writer, however, it is an excuse to spend hours poring over the multitude of choices for mundane stuff like Cheerios (who knew there were so many flavours?) and superfluously spend my hard-earned money on them.
7. Cold Storage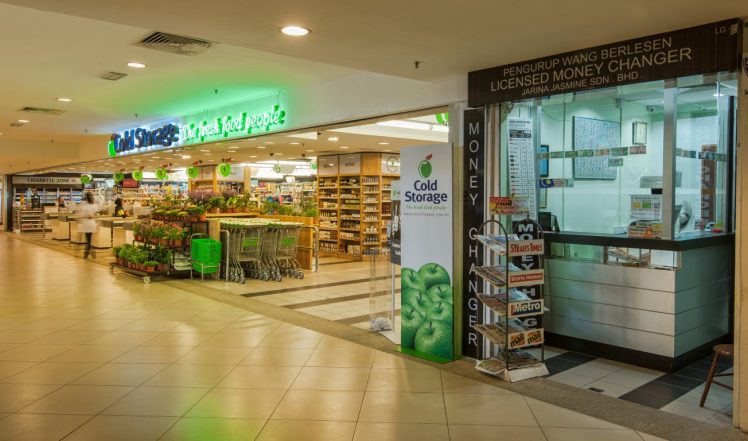 Founded in Singapore  in 1896, Cold Storage has now extended its reach to the Federated Malay States comprising of Selangor, Perak, Pahang and Negeri Sembilan. Since then, it has grown to also produces its own homebrand, First Choice, which offers premium quality products at reasonable prices.
The range of international goods are excellent here, there is a delicatessen (slabs of cured ham, strings of sausages, hummus, dips, and many more), and the freshness of the produce is outstanding.
A little note for expats: expect to pay a wee bit more than what you're used to paying back home. A small price to pay for a taste of home, whilst you are away from it.
Cold Storage Gurney Plaza
Address: 170-B1-15, Gurney Plaza, Pesiaran Gurney, 10250, Penang.
Operating hours: 9:30am – 10:30pm
Cold Storage Island Plaza
Address: LG Floor, IP Tower Island Plaza – No. 118, Jalan Tanjung Tokong, 10470, Penang.
Operating hours: 9:00am – 10:00pm
8. Sam's Groceria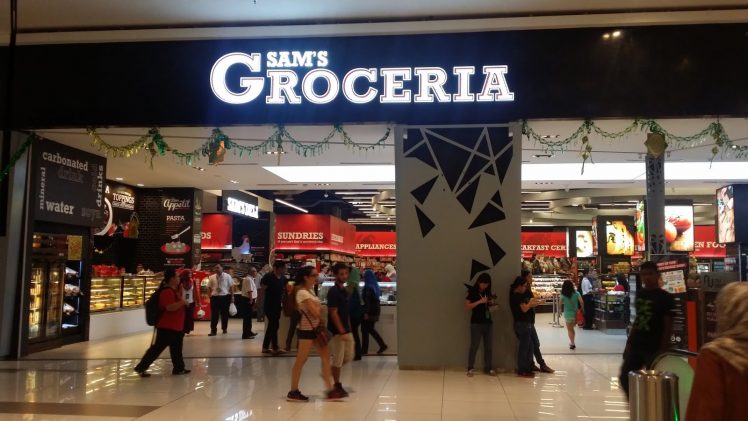 SAM's Groceria (an abbreviation of Saya Anak Malaysia – translation: I am a child of Malaysia) is a 30,000s ft store located in the basement of Gurney Paragon Mall. 60% of its 19,000 items are imported from USA, Australia, Japan, India, Taiwan, and Thailand.
SAM's has an astounding selection of organic products – enough to rival a specialty store – and it is also the first grocery store with a Diabetic Food section. A one-stop shopping spot, they also carry beauty products and grooming items, household goods, cleaning products, stationery, as well as baby care items.
Before leaving, do make a pit stop at SAM's Deli, adjacent to the Groceria. You can either sit there for some chow, or choose to pack a wholesome meal for the family from the mouthwatering, saliva-inducing food choices.
Address: Lot LG 26 & Lot 26A, Gurney Paragon Mall, 163D, Persiaran Gurney, Pulau Tikus, 10250 George Town, Penang.
Operating hours: 9:00am – 10:00pm
---
"ExpatGo welcomes and encourages comments, input, and divergent opinions. However, we kindly request that you use suitable language in your comments, and refrain from any sort of personal attack, hate speech, or disparaging rhetoric. Comments not in line with this are subject to removal from the site. "
Comments