Penang holds a special place in the hearts of many, perhaps none more than those who grew up there and have borne witness to the many changes the island has weathered. Paula Tan reflects on her childhood on a uniquely Malaysian island she still considers her own.
The field in front of my parents' house in Penang has been there forever – even before my grandfather was born. Children play there, local Beckham wannabes hold their matches on it, and couples kiss in the shadows on moonlit nights. I grew up with it, crossed it daily, schoolbag in tow, and grew to love the sound of its rustling, century-old trees on sunny afternoons. I know it's just a field, but in a world of change, it's the one thing that's remained constant for as long as I can remember.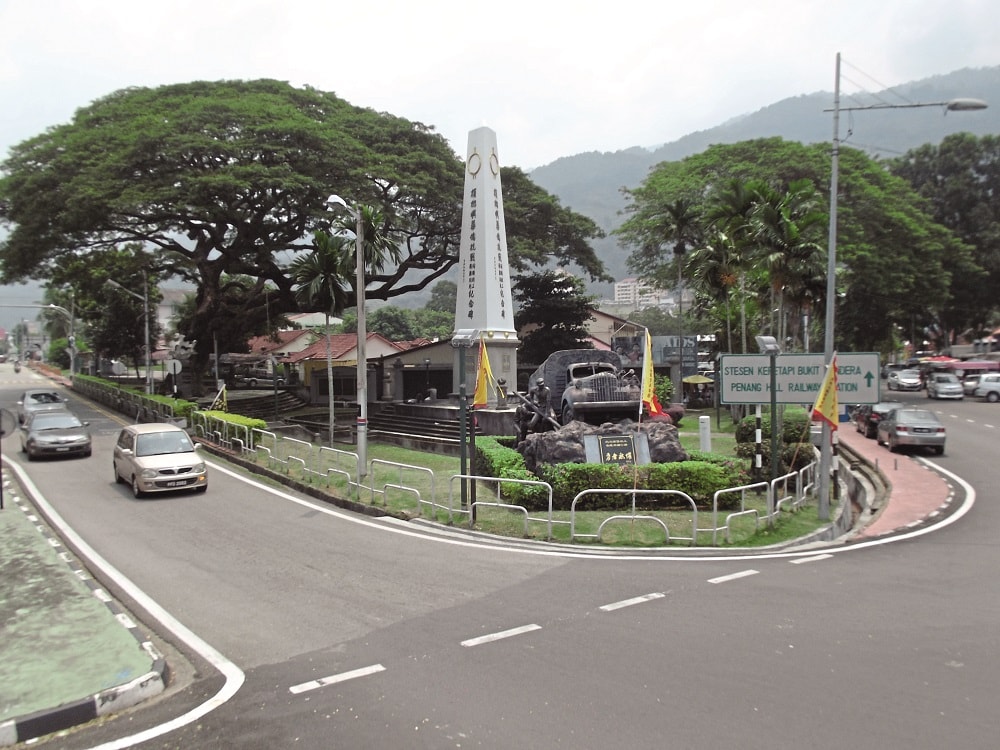 We've watched Penang leave its infancy behind, grow into a grubby teen of the '80s, and become the adult we know today. However, as I silently observe the throngs of Gurney Paragon shoppers parking indiscriminately around my precious field and our home, it's hard not to reminisce about the island home I used to know.
Not so long ago, Penang seemed to stand very much on its own. It had yet to be connected to the mainland by the Penang Bridge – and more recently, the second bridge. The only link was by ferry. I remember waiting in line with my mother to make the crossing to Butterworth in her non-air conditioned Mazda 828, a matte baby blue sedan that was all the rage at the time. In those days, you had to set aside a good hour or so, but now, it takes all of 15 minutes by bridge, providing there's not a traffic jam.
We may still have our famous chendol, but far removed from the humble pushcart on a back lane off Penang Road, it is now available in food courts and shopping malls across the island. Of course, it's not entirely original anymore and driven by marketing.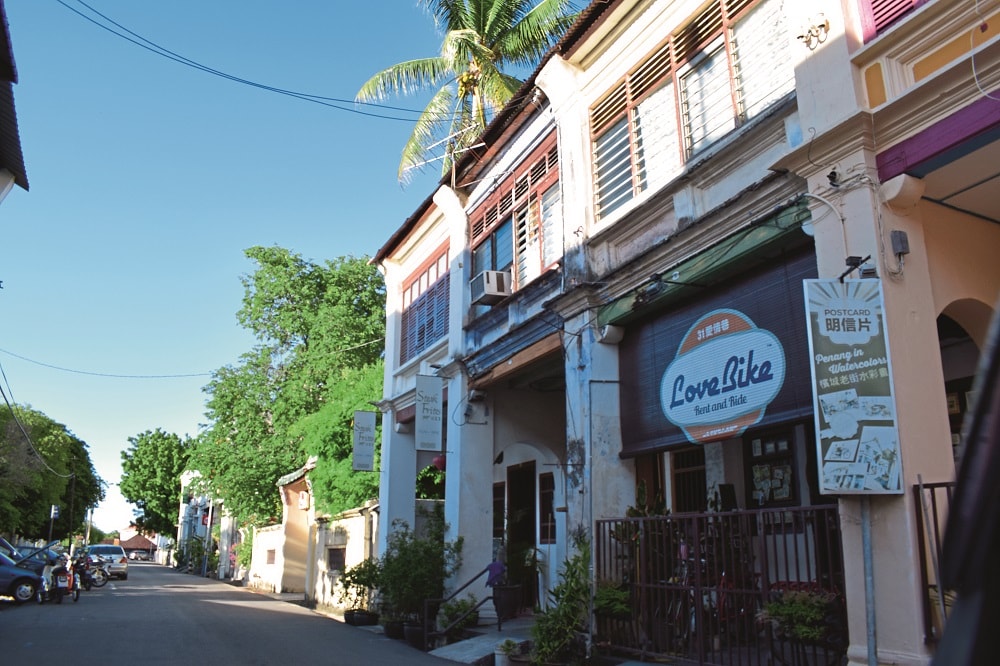 Speaking of malls, the only two shopping centres – known as supermarkets in my day – were Fairy and Island along Burmah Road. Today, Fairy has long flown and Island has been taken over by a massive Kamdar. The shophouses where the old Oriental Emporium and Capitol cinema used to be, still stand, but are flanked by the obtrusive Komtar arcade. Along the street, buses from new companies trundle on their respective routes, when just over two decades ago, the only public transport we had was from the Hin Bus Company and Sri Negara.
As we pass the old Rex cinema, I feel a pang to see that it now houses a Mekio home furniture outlet. Glancing at it sadly out of the window of our passing car, I catch a glimpse of a young me, laughing away in the back row with my classmates. Just down the road, Prangin Mall, a more recent addition, connects to the island's once-popular Komtar which was the place to shop and be spotted in the '80s. I've lost count of the times my best friend and I dressed to the nines in full make-up, attention-seeking teens strutting its mezzanine floor.
Equally missed is Juliana's Discotheque at the Shangri-La around the corner where we used to party.While still within the Shangri-La group, the original Shangri-La is now known as Hotel Jen, and Juliana's has long given way to a karaoke lounge.
Penang's grand old dame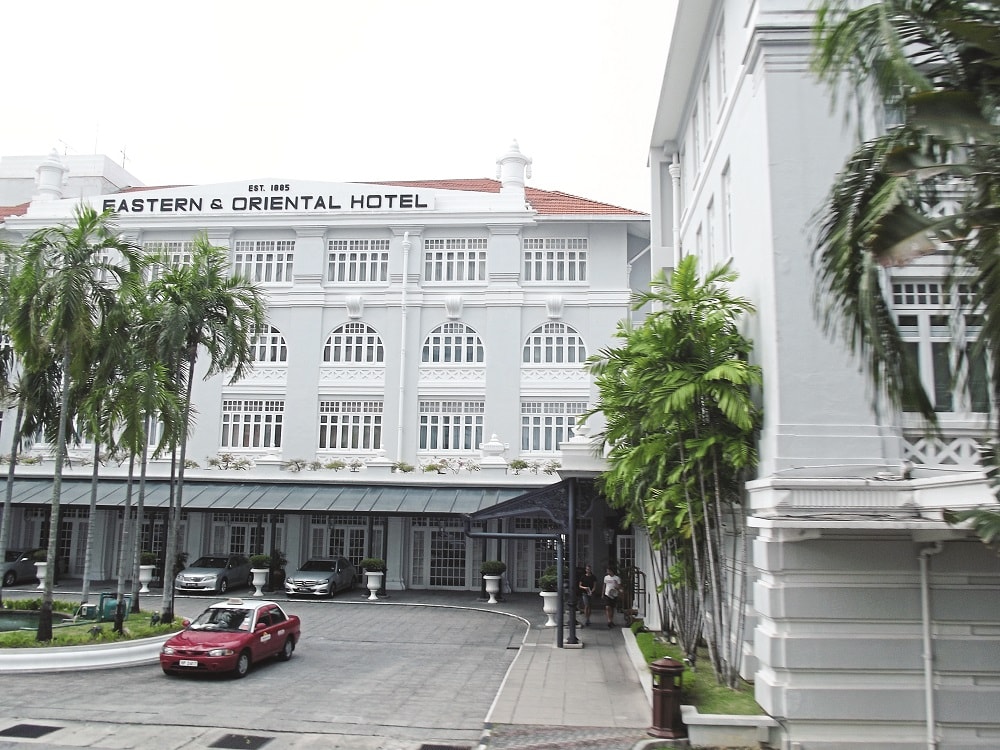 Not too far away, the imposing Eastern & Oriental Hotel along Farquhar Street still lords over its surroundings. A far cry from its original, more humble structure, the E&O is the stuff of dreams. Very expensive ones, undoubtedly, but it proves some changes can be good and the building has definitely benefited from the renovation. It now houses an enormous lobby, complete with its own shopping arcade. W. Somerset Maugham would be amazed. He was a loyal guest in his day, as was I as a six-year old, enjoying high teas there with my mother. All around the E&O, symbols of a young hip culture are springing up.
From the trendy Mois club and brand new Dān café, to a list of gimmicky 'museums,' seemingly incongruous additions are mushrooming in the vicinity of the centuries-old cemetery where Penang's founder Sir Francis Light rests. Trishaws no longer ply their trade quietly from point to point. Instead, they move in convoys, shuttling tourists in their flower-bedecked, music-blaring vehicles.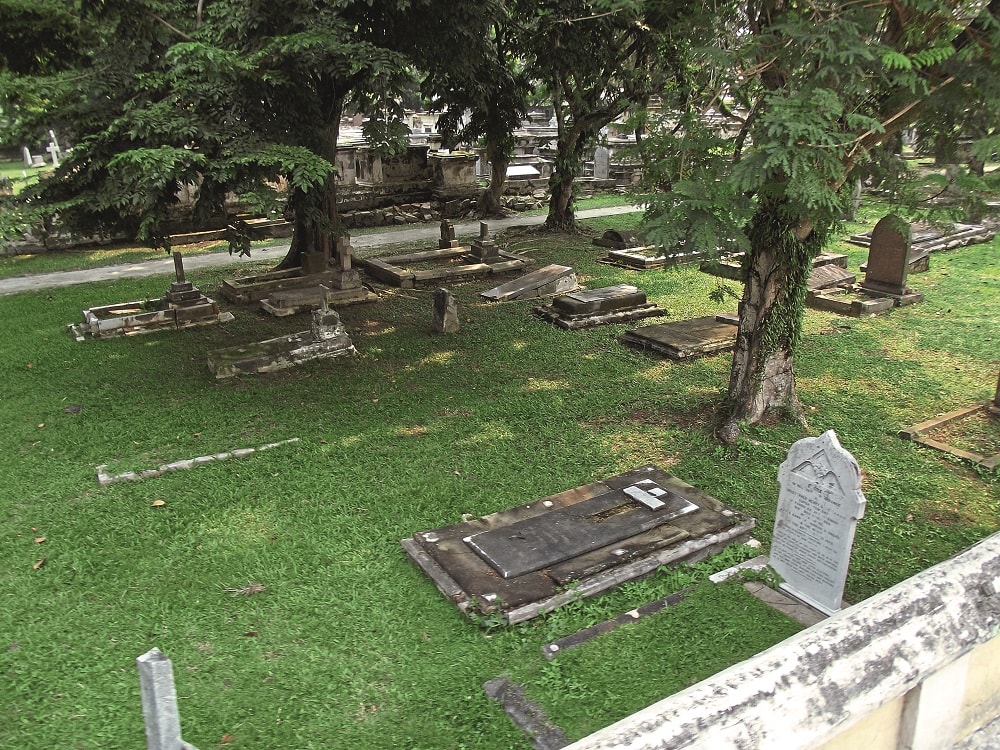 Nearby, the pre-war government quarters surrounding Irrawaddy Road, where my parents once courted, appear brand new after their transformation into chic boutique cafes and shops. Further along, by the beach, high-rise condominiums dominate the skyline. Penang island's first, Sunrise Tower, still stands defiantly near the Gurney Drive roundabout, a testament to Penang's entry into the new age of development. However, it now appears dingy and sadly out of date compared to its taller, more glamorous neighbours.
The price of progress
As one moves further up towards Batu Feringghi, hotels can be found every few kilometres – from the new Doubletree Hilton to the Hard Rock Hotel, and the famed Rasa Sayang, one of the island's most enduring. When I was a child, we could count the five-star hotels of the day on the fingers of one hand. It's good to recall that the Rasa Sayang was on that list back then, too.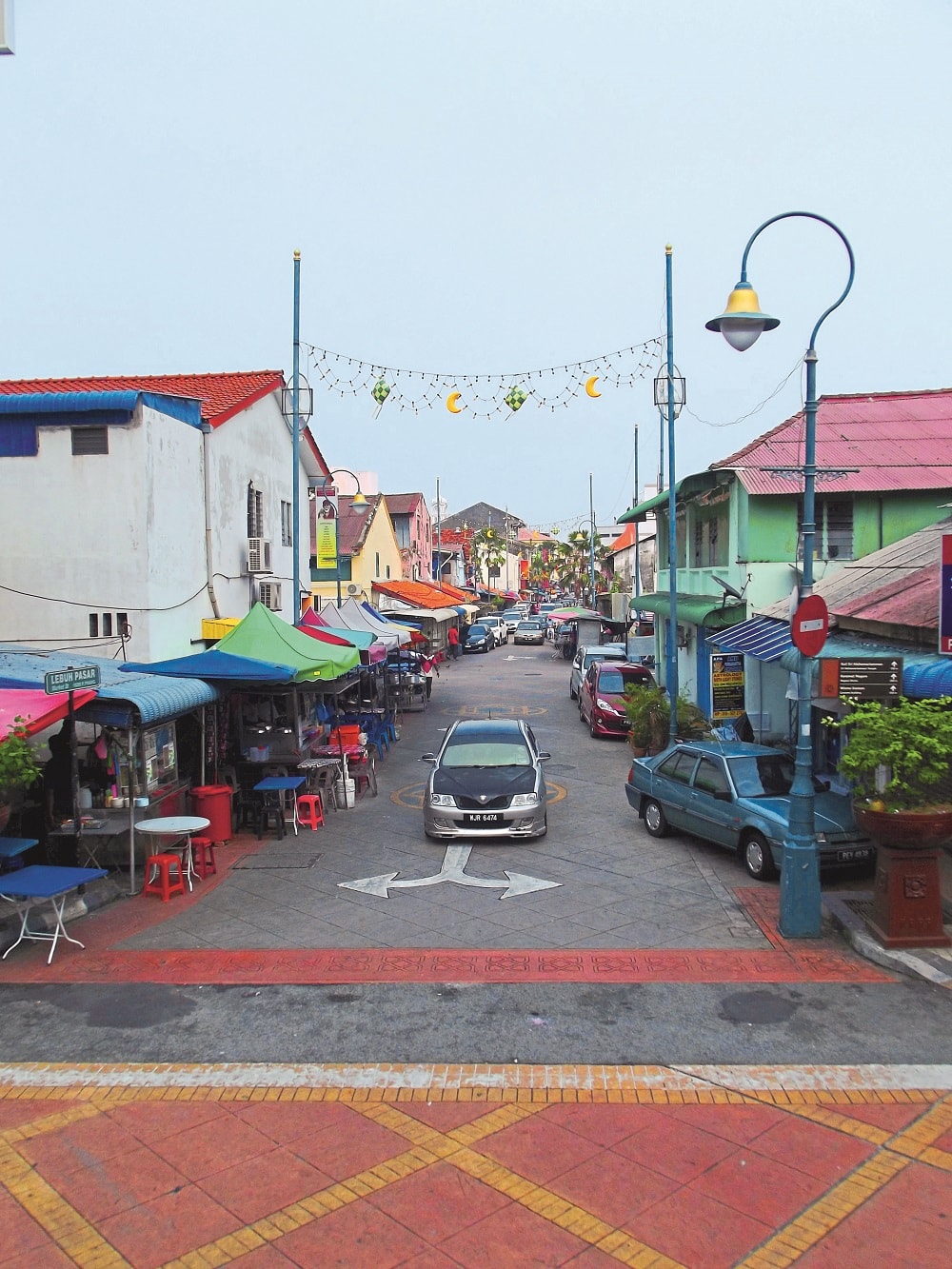 Past Telok Bahang, the furthest point of Penang's Golden Mile hotel list is marked by a roundabout and thankfully, retains its old character. Still lined by fruit orchards and the jungle, the meandering road makes for a refreshing drive – especially if one ignores the massive new dam on the right, shortly after the forest reserve.
Entering the small town of Balik Pulau, development starts to make its presence felt once more. Stylish new apartments and condominiums now rise where old wooden shophouses once stood, each complex seeming larger and taller than the one before.
Not far down the road, Bayan Lepas, where the Penang Airport resides, also boasts its fair share of new housing and shop lots. As you move once again, from Green Lane down towards Georgetown, the suburbs are filled with terrace houses that staked their claim in the '70s, but have been edged out by flashy, million-dollar bungalows that survey their domain from higher ground.
Even in the case of the grand old Penang Race Course that dates back to the 1800s, there has been talk of a relocation to the mainland. If this were to ever happen, the people of Penang would certainly miss the expanse of brilliant green, nestled against its backdrop of rolling hills. In the not-too-distant future, young couples may raise their children on the very same spot in luxurious new homes.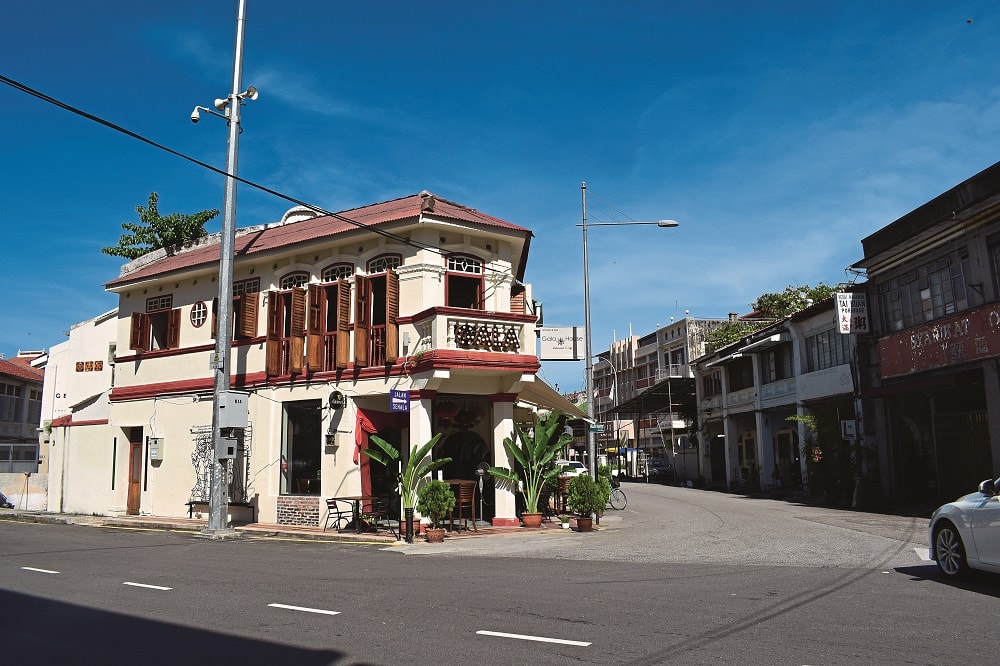 The crowds that once cheered from the stands and the sound of thundering hooves would slowly recede into the hallways of the past. Even as I grapple with the loss of privacy around my parents' home, plans for more flyovers and multi-storey condominiums threaten to turn our island into a full-fledged city, an urban jungle of steel and concrete. No more, we say – but some day, it is inevitable that 'progress' will have its way. The law of nature dictates that the old will make way for the new. As I look out of my old bedroom window onto the silent, moonlit field, it occurs to me that few things in life stay the same.
Hard as it is to accept, that is reality – even on the island I once believed would always be mine.
A version of this article was originally published in The Expat magazine (June 2017) which is available online or in print via a free subscription.
---
"ExpatGo welcomes and encourages comments, input, and divergent opinions. However, we kindly request that you use suitable language in your comments, and refrain from any sort of personal attack, hate speech, or disparaging rhetoric. Comments not in line with this are subject to removal from the site. "
Comments