After a relatively slow month in June, Malaysia is back with a bang in July with plenty of fun festivals and events for culture vultures, adventurers, and foodies.
1. Penang Durian Festival, Penang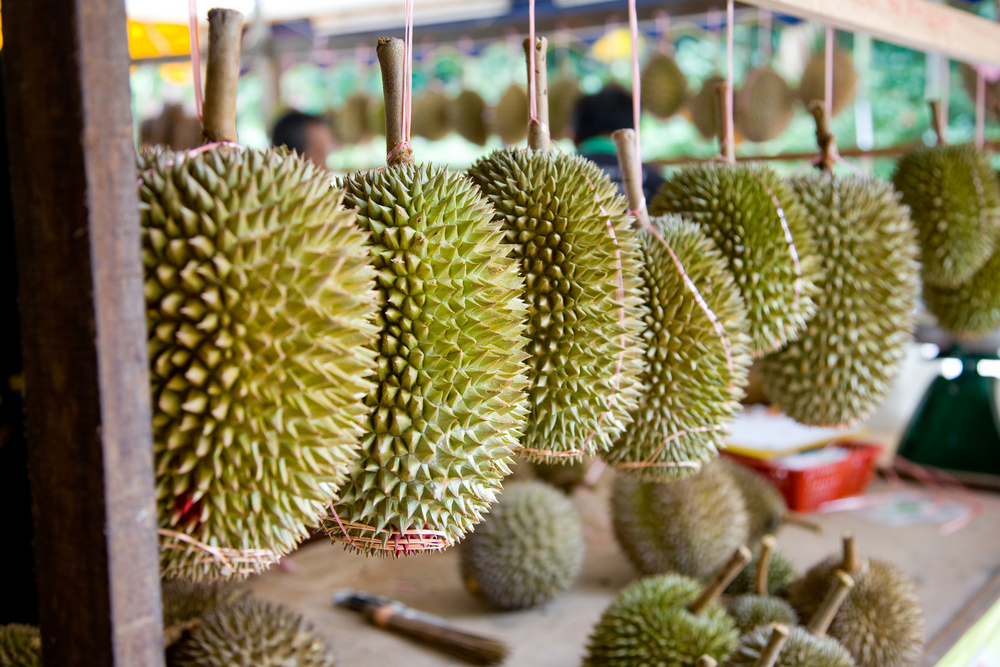 This festival continues with opportunities to eat Penang's amazing, award-winning durians, from Ange Hae to D16, Ang Bak and D700. You can find these durians and more all over the island but especially on durian plantations in Balik Pulau. Also look out for the thorny fruits along Jalan Burma, Jalan Macalister, and Jalan Anson.
Date: 1st – 31st July
Venue: Penang Island
Website: mypenang.gov.my
2. Our King's Exhibition, Kuala Lumpur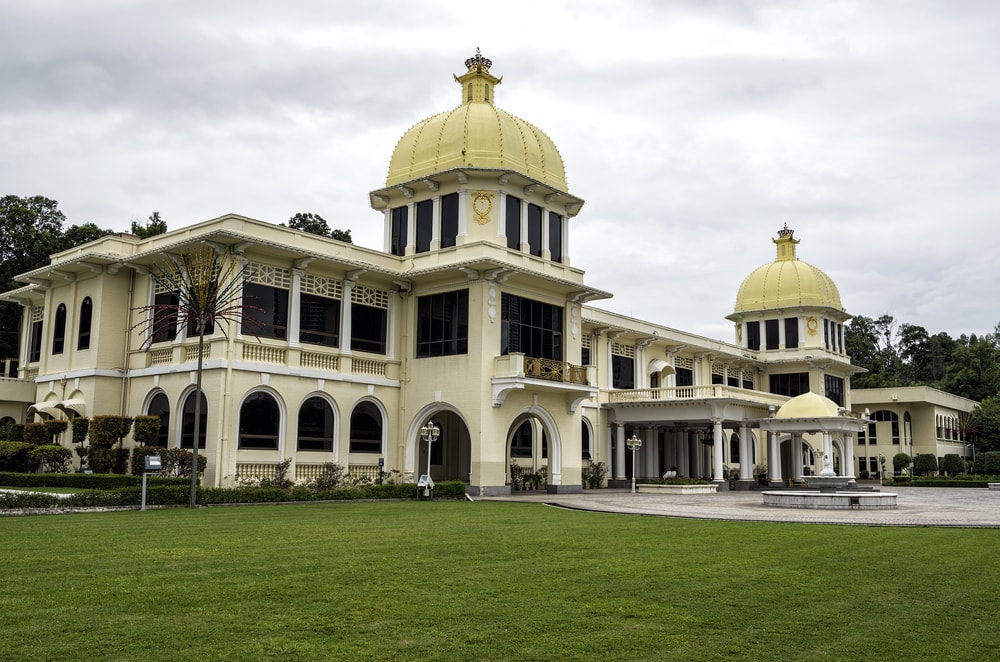 In conjunction with His Majesty Sultan Muhammad V's installation as the 15th Yang di-Pertuan Agong, the Royal Museum is holding a three-month long exhibition on a large collection of the King's personal memorabilia. The exhibition will give visitors the opportunity to get a closer look on the life of the new King through the displays of His Majesty's personal collection. There is also a touchscreen kiosk on the various regalia of the Yang di-Pertuan Agong as well as virtual reality shows in the form of 3D and walk-through at the old Istana Negara. The exhibition is free and open to public.
Date: 2nd May – 4th September
Venue: Royal Museum, KL
3. Comedy Central Stand-Up Asia!, Kuala Lumpur

The comedy network will be bringing back its Asian original stand-up series, Comedy Central Stand-Up, Asia!, set to be filmed in front of a live audience across two ticketed show nights at HGH Convention Centre. The show will feature different comedians each night from a line-up of 16 of the hottest, funniest, and boldest Asian comics from around the world . Expect the unexpected, but with a twist, as these talents improvise and turn the notion of what it means to be Asian on its head.
Date: 13th – 14th July
Venue: HGH Convention Centre, Sentul Selatan, KL
Tickets: RM86 – RM250 | ticketpro.com.my
Website: comedycentralasia.com/shows/standupasia
4. Rainforest World Music Festival, Sarawak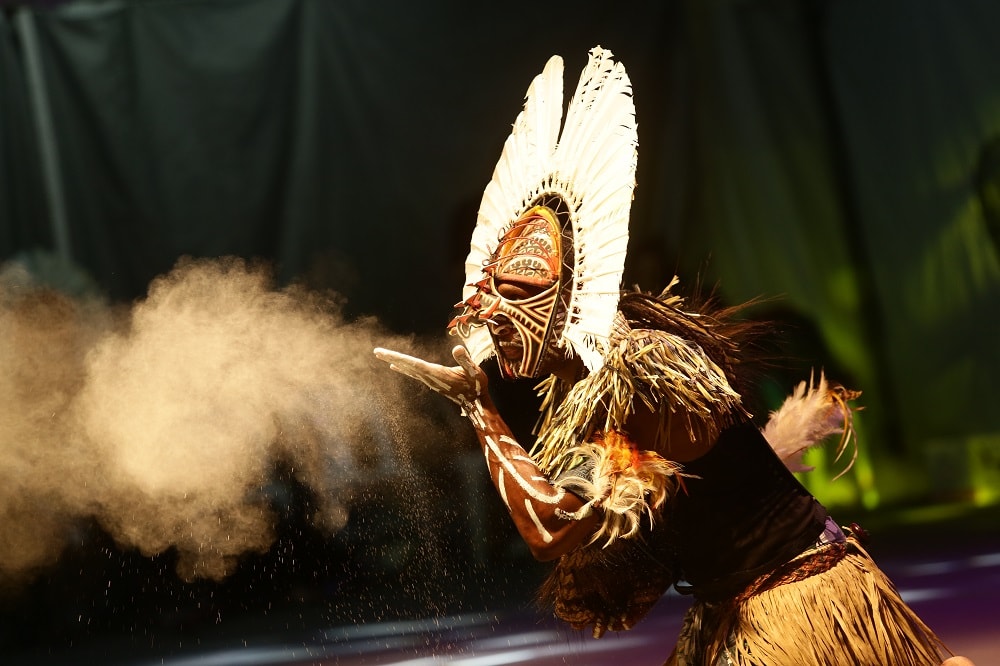 The Rainforest World Music Festival held in the Sarawak Cultural Village is an annual festival that brings together renowned world musicians from all continents and indigenous musicians from the interiors of Borneo. It includes educational workshops, ethno-musical lectures, jamming sessions, mini concerts, and evening performances. The festival site is also set up with a variety of food and drink stalls, an arts and crafts area as well as a counter for festival memorabilia, Sarawak souvenirs, and CDs by the performing artists.
Date: 14th – 16th July
Venue: Sarawak Cultural Village, Kuching, Sarawak
Tickets: RM131 – RM312 for one-day pass, three-day pass, or family package | ticketcharge.com.my
Website: rwmf.net
5. Harry Potter & The Philosopher's Stone in Concert, KL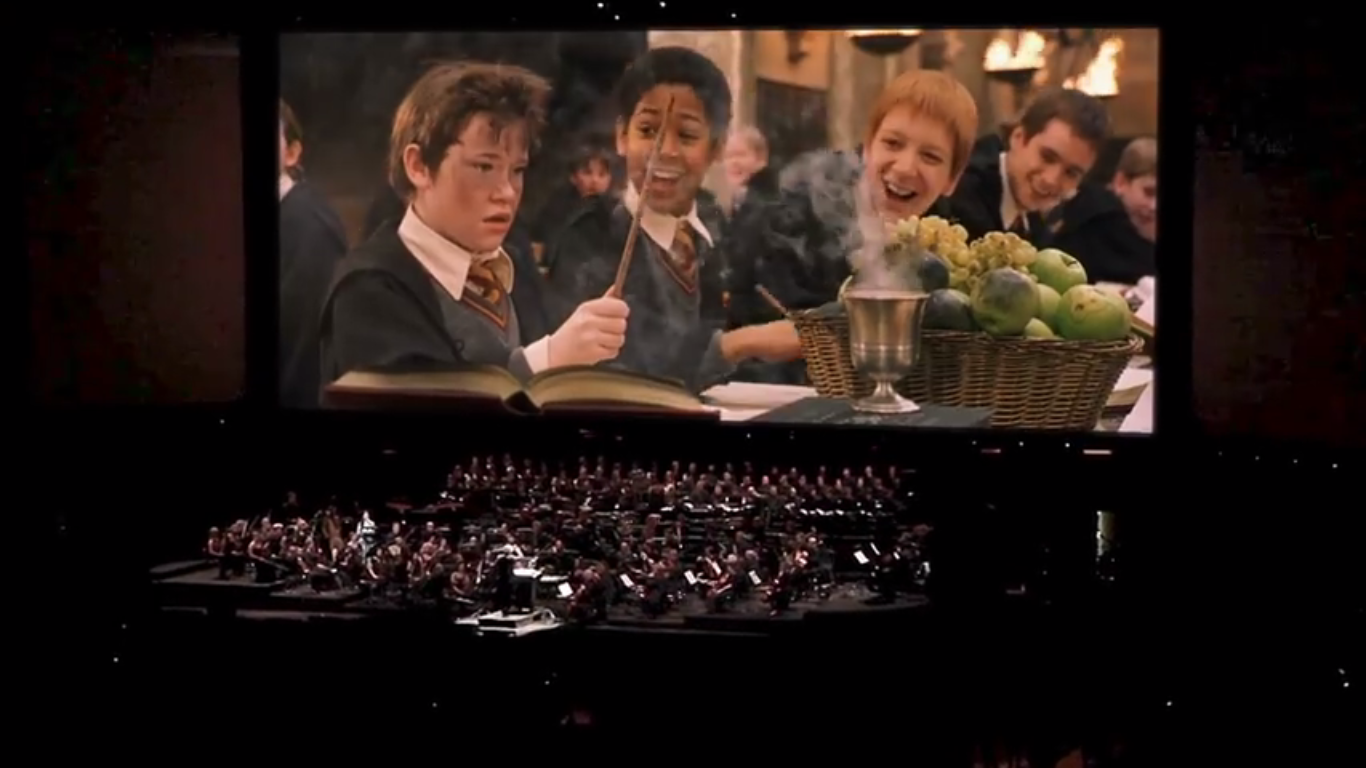 The magic of one of the most beloved film franchises in history will be revived in a film concert series that features a live symphony orchestra performing in tandem with the movie. To kick off, the audience will relive the magic starting from the beginning of the franchise with Harry Potter and the Philosopher's Stone through a 40-foot screen while hearing the orchestra perform John Williams' unforgettable score.
Date: 15th – 16th July
Venue: Plenary Hall, KL Convention Centre
Tickets: RM206 – RM488 | ticketpro.com.my
Website: harrypotterinconcert.com
6. St Anne's Festival, Penang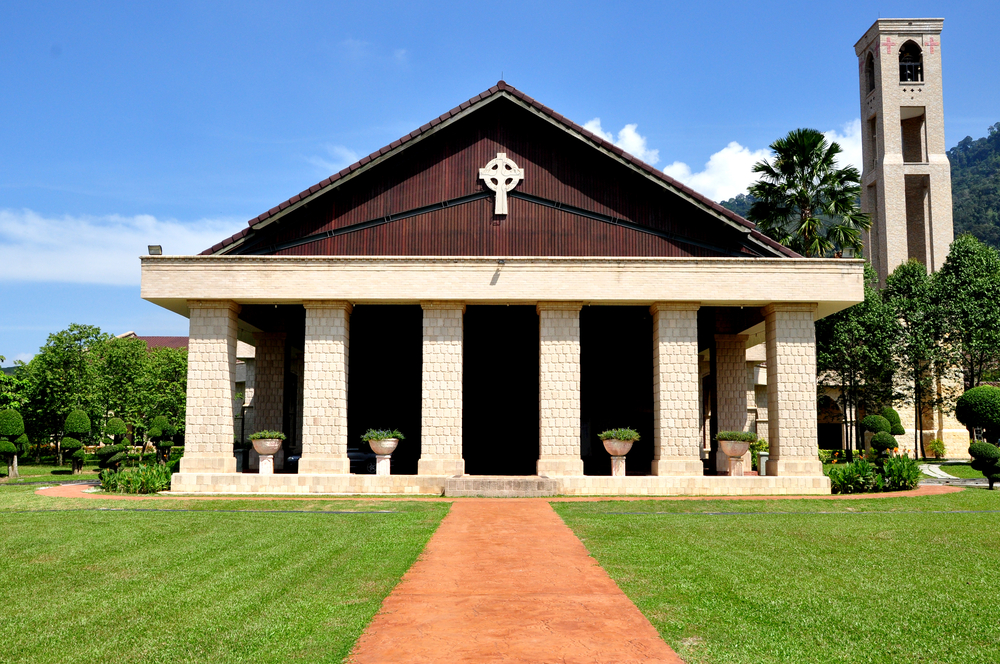 The ten-day festival draws many believers from all walks of life to the humble St. Anne's Cathedral at Bukit Mertajam. The prayer ritual usually includes a night-time candlelight processions on church grounds. The cathedral itself attracts many visitors each year as it is a significant part of Penang's history with many historical relics to be found there including beautiful stained glasses at the altar and 14th life sized statues that depicts the story of the crucifixion of Jesus.
Date: 17th – 27th July
Venue: St. Anne's Cathedral, Bukit Mertajam
Website: mypenang.gov.my
7. Hack the Crack! Improv Stand-Up, Kuala Lumpur
Hack the Crack! is where the skills of KL's finest comedians are tested with off-the-cuff, or improve comedy. The fast, edgy performance is exhilarating to watch and will definitely give you a real belly laugh. Audience participation is key in improv, so be prepared to shout out topics and take part in the hilarity that will surely ensue. Hack the Crack promises unadulterated and uncensored fun, so you might want to leave your children at home for this one.
Date: 20th July
Venue: Crackhouse Comedy Club, TTDI, KL
Tickets: RM30 (RM20 for Students, RM120/table of five) | hackthecrackcomedy.peatix.com
Website: crackhousecomedy.asia
8. Japan Expo Malaysia 2017, Kuala Lumpur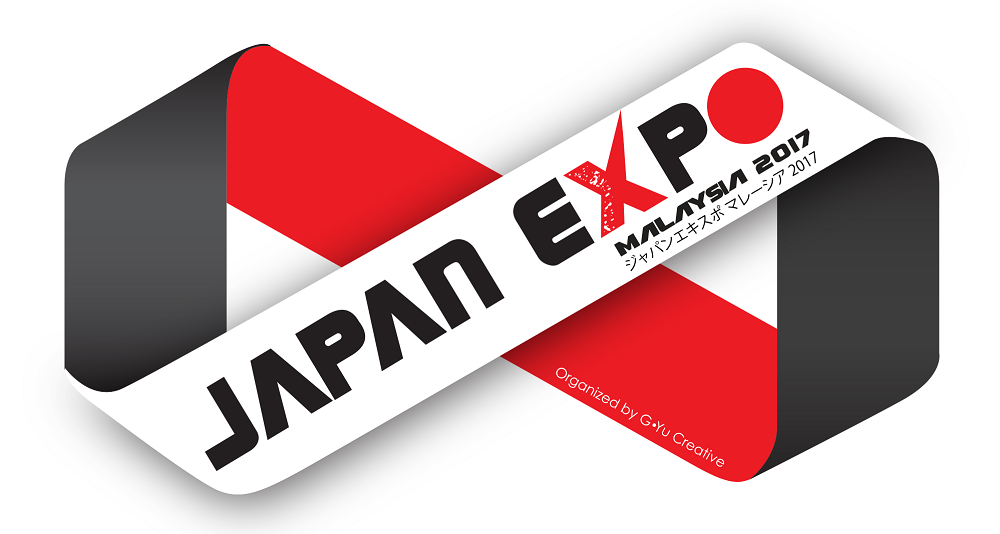 JEMY 2017 is Asia's platform to showcase technological and unique Japanese products or services to Malaysian businesses and consumers. The expo is aimed at sharing new innovations, promoting progress, and enhancing the latest knowledge to the public. There will be booths featuring representatives in various industries including food & beverage, travel, health & beauty, fashion, anime and business services.
Date: 28th – 30th July
Venue: Pavilion KL and Fahrenheit 88, Kuala Lumpur
Website: japanexpomalaysia.com
9. George Town Festival, Penang

This annual festival is back with an exciting programme of events, dance, theatre, music, and art over six weekends. Highlights include: Royston Abel returning with a new show, The Manganiyar Classroom, A Simple Space which blends dance with acrobatics, Anthar Agni celebrating Chinese drummers playing to the beat of India.
Date: 28th July – 3rd September
Venue: Around George Town. Refer to festival info on website for event schedule.
Website: georgetownfestival.com
10. Electric Run Malaysia 2017, Putrajaya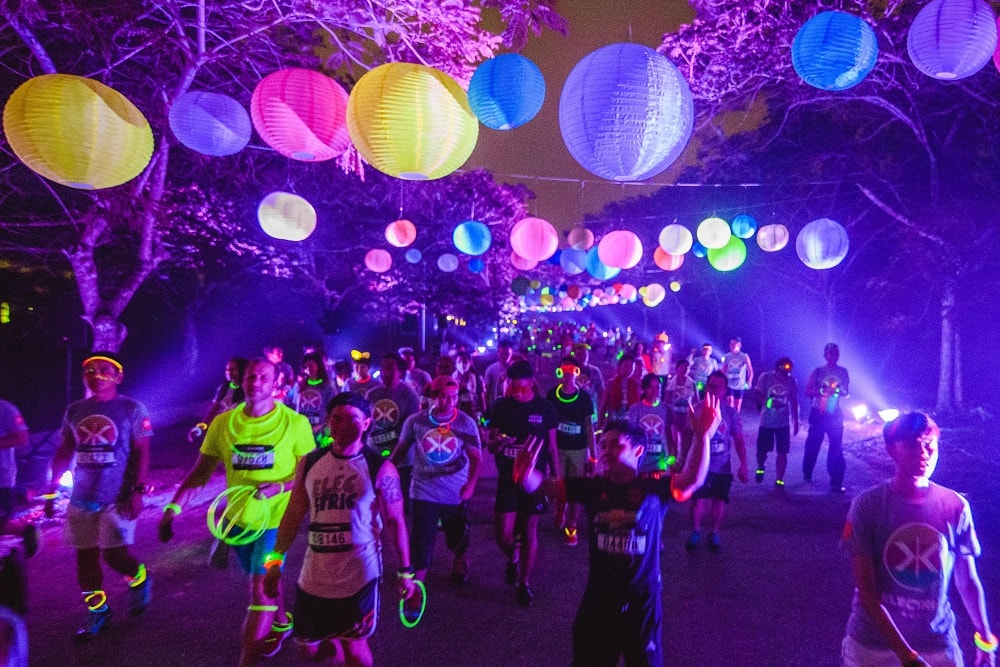 The 5km fun Electric Run is back once again and this time it's bigger, brighter and full of fun. The internationally well-known foot race is all set to take runners through a journey of light and sound, where each zone represents a unique colour theme and music era, ranging from musics from the 60s and 70s to Hip Hop, Pop and Electronic Dance.
Just to add to the fun, runners will also be treated to a concert graced by renowned international artistes at the end of the finishing line to end the race on a high note.
Date: 29th July
Venue: Anjung Floria, Putrajaya
Tickets: RM104 (Individual), RM374 (Group of 4) | www.galactix.asia/electricrunmy-2017
Website: electricrun.my
11. Comic Art Festival, Kuala Lumpur

Now in its fourth year, the Comic Art Festival KL is a creator-focused event where independent and professional artists from various circles can share and learn from each other. There will be thousands of artists, fans, and comic enthusiasts gathering in one place to experience the comic culture in Malaysia. You can look forward to artist booths, art demonstrations, and informative forums and talks by industry professionals. Ultimately, this festival is an avenue for local and international talents to come together and continue to build the creative industry in Malaysia.
Date: 29th – 30th July
Venue: Dewan Bunga Raya at Campbell Complex, Kuala Lumpur
Tickets: RM12 (for 2 day access)
Website: cafkl.com
Comments