Indian weddings are not just a typical one day event, but rather a week-long celebration. They are full of several rituals, colourful traditions, a wide selection of good food, music and dance. Clearly, you're bound to have the time of your life, if you're invited to one. If this is your first time to an Indian wedding, some of you might be overwhelmed by the bewildering array of rituals and ceremonies. But, don't panic because the truth is Indian weddings are quite easy to follow through.
Generally, there are different types of Indians such as Punjabi, Malayalee, Telugu, Brahmin, and more, but this article mainly covers Tamil weddings, which is the largest Indian group found in Malaysia. Although the rituals and ceremonies might differ from one another, but they are mostly quite simple to follow.
Here are some of the things to know before attending an Indian wedding:
The ceremony
A traditional Indian wedding lasts an average of three days. The first two days, which is also known as the pre-wedding ceremony, consist of blessing and cleansing ceremony and will be held in the bride and groom's house respectively. The ceremony sees the bride and groom being adorned with turmeric to cleanse their skin. This ceremony is usually done by the aunts and uncles of the bride and groom, and just like any other Indian functions, be prepared to dance to good music and be fed with a lot of delectable food. During the pre-wedding ceremony, some bride will also opt to have their mehendi ceremony. This event is basically when the bride and her female friends and family members have intricate henna patterns drawn on their hands and feet. It's fairly easy affair to breeze through for anyone, including first-timers. Typically, the pre-wedding ceremonies are an intimate event attended by only close relatives and friends of the bride and groom. So, do check with them to see if you're invited to the event.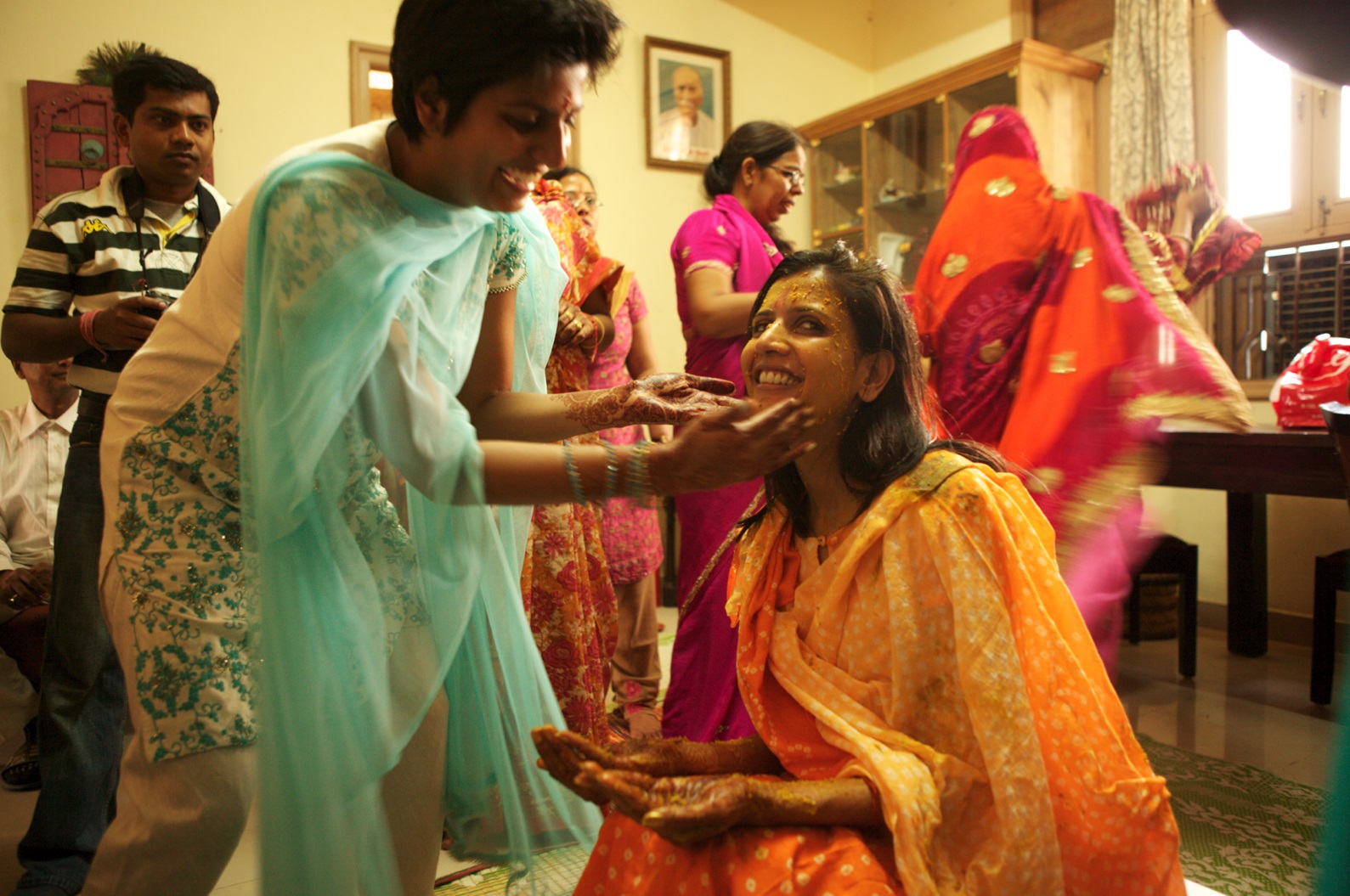 The third day is the actual wedding that usually takes place in a temple. Officiated by a Hindu priest, the wedding ceremony involves a series of rituals that are based the Vedas (the oldest sacred texts of Hinduism) and will last for about two hours. The traditional ceremony will include the Ganesha Pooja (a religious ritual), blessings from the couple's parents and guests, and having the couple walk around a holy fire three times.
Guests will also see the family members of the couple, both immediate and extended, being very much involved with the tasks like welcoming guests, cracking a coconut (an auspicious ritual ceremony), and walking around the temple asking for other guests to bless a tray containing the thali, which is a golden necklace that the groom will tie on bride symbolising she is married to him. In other words, the thali is equivalent to a wedding ring.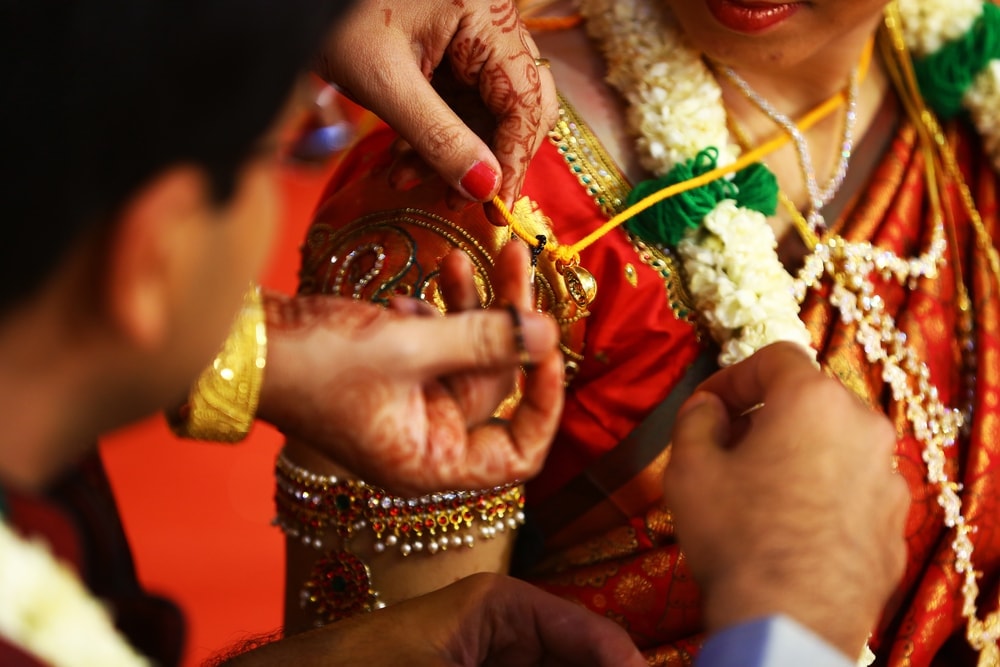 Although the actual wedding is over, most couples these days will have a wedding reception at night. This gala-like event usually happens on the wedding day itself or the following day or week, depending on the couple's preference. Since the wedding ceremony is held in the temple with close family and friends, most of the guests are usually invited for the wedding reception. Typically held in community hall, country club, or hotel ballroom, Indian wedding reception sees people attending in their vibrant traditional attire, feasting on an array of Indian dishes, mingling with fellow guests, and dancing their hearts out. All in all, it's a night to let loose and enjoy yourself to the fullest!
What should I wear?
There's no dispute that Indian weddings are a colourful and joyous occasion.  Everyone is seen adorning bright attire so there's no qualm for you to walk in wearing your fanciest outfits paired with grand jewelleries. If you don't own a traditional outfit, then this is probably the best time to get hold of one as it's the perfect occasion to embrace a new ethnicity. When it comes to women, most of them will go with embellished sarees, lehanga cholis, salwar kameez, or stylish suits. The sky is the limit when it comes to colour choices, but one should refrain from wearing white or black as they signify death and mourning. However, clothing with white or black motifs are acceptable. Nevertheless, try not to wear an overly-embroidered or heavily-embellished outfit, as they are mainly meant for the bride. It's not a good idea to outshine the bride on her special day.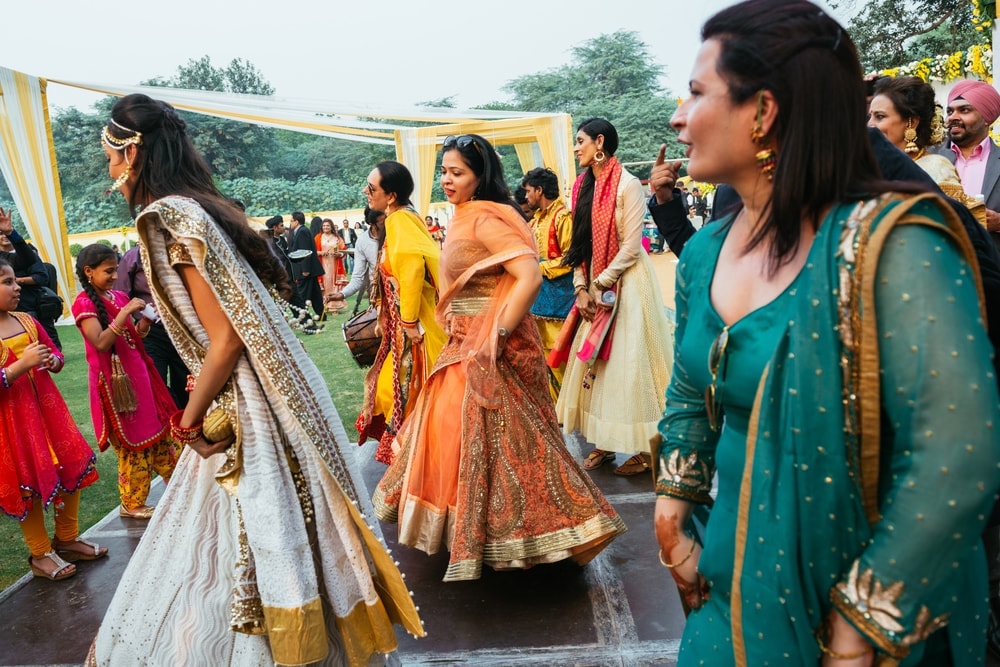 If you are a guy reading this, then we would suggest for you to go with a traditional jippa, kurta-pyajama, sherwani, or formal suit or tuxedo. Similar to the ladies, Indian wedding is also the best place for guys to test their boldness when it comes to colour, so don't stop yourself from experimenting with bright hues. The golden rule is the brighter, the better, which means don't be afraid to wear a vibrant yellow or orange top.
Who should I bring?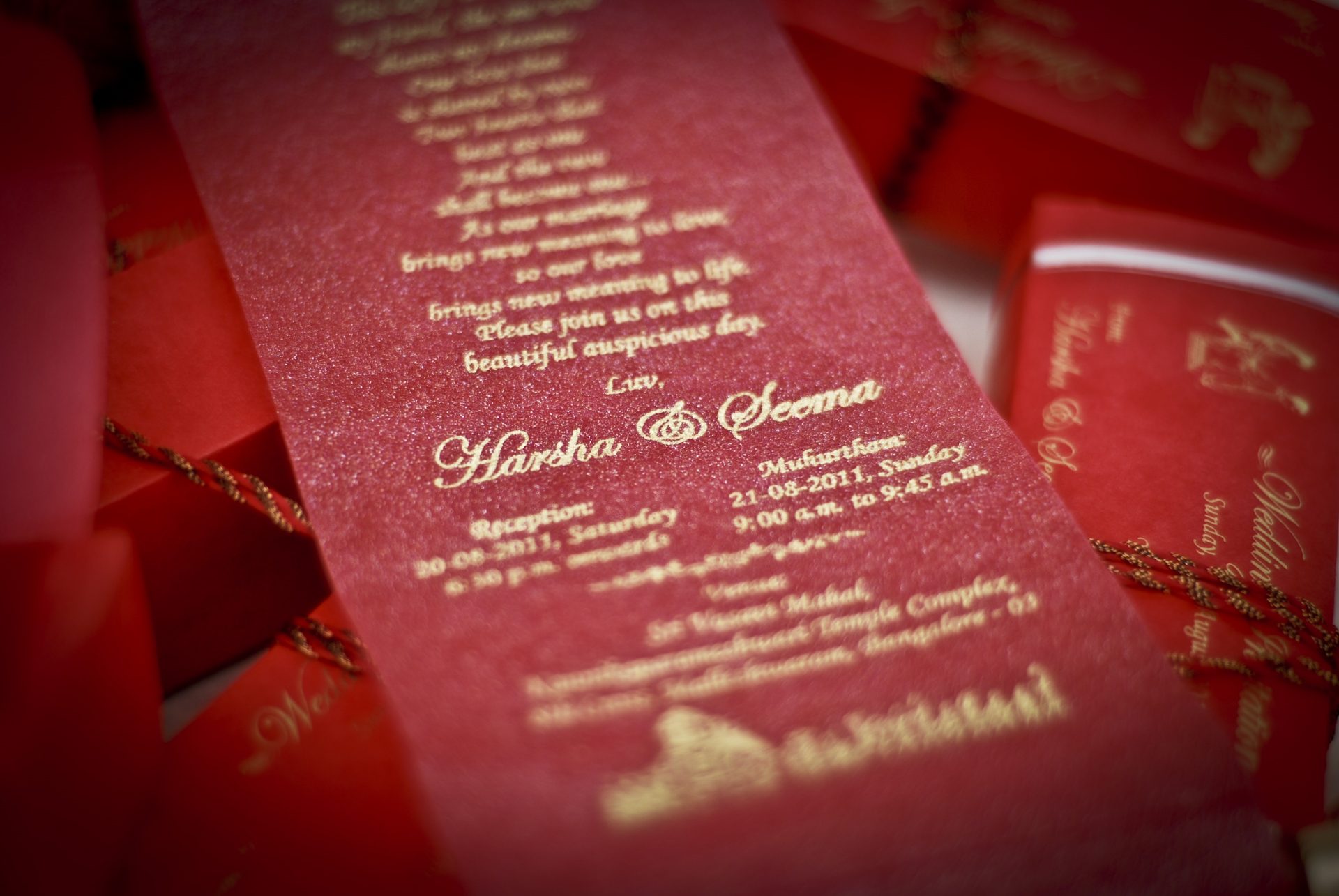 Consult your invitation card. It's usually written on it which event you're invited to (temple wedding or wedding reception) as well as who else is invited to the wedding. If the card states only your name, then it's understandable that you're expected to attend the function alone. But, if you want to bring a plus one, then be sure to clear it with the couple or the person who gave you the invitation. Also, it's important to take note of the RSVP deadline and respond to the host within the time frame. This is crucial as it will make the bridal couple's life a lot easier when it comes to seat allocation. This is particularly important for the wedding reception that takes place in a hotel ballroom.
What should I gift?
Just like Malay and Chinese weddings, guests are also expected to bring monetary gift for Indian weddings. The money is kept inside an envelope with the guest's name written on it. The gift can either be handed to the parents of the bride or groom, depending on which side you belong to. But in some cases, a designated "gift collector" can be seen standing with a bag near the couple. So it's best to walk up to the couple, congratulate them, pose for the camera, and pass the envelope to them. It's a standard flow that is followed by everyone in an Indian wedding.
As for the amount, it totally varies depending on your relationship with the couple. In the Indian culture, most people would give an amount ending with numerical one, such as RM51, RM101, and so on. There isn't a concrete reason on why people do so, but it is said that number one is considered lucky. Some people also see it as a blessing by not letting the money stop with what the person gifts but increase. This basically means that since '0' signifies the end while '1' signifies the beginning, giving RM51 or RM101 means that the money will continue to grow for the newly-wed couple.
In a nutshell, Indian weddings are an enjoyable experience. So, don't worry too much about what's right and what's not. Just remember to follow these simple rules and be courteous, and you're guaranteed an amazing time.
---
"ExpatGo welcomes and encourages comments, input, and divergent opinions. However, we kindly request that you use suitable language in your comments, and refrain from any sort of personal attack, hate speech, or disparaging rhetoric. Comments not in line with this are subject to removal from the site. "
Comments