In the run up to Malaysia's independence day, there are plenty of festivals to keep you entertained, filled with good music and even better food!
1. History Con MY, Selangor
The mega entertainment convention is coming to Malaysia for the first time, bringing history to life at MAEPS Serdang. Get up close with celebrities from your favourite shows, and experience interactive, educational activities that the whole family can enjoy. Highlights include cooking demonstrations by MasterChef Australia judge Matt Preston, learning to airbrush cars with Mike Henry from Counting Cars, and much more!
Date: 4th to 6th August
Venue: Malaysia Agro Exposition Park Serdang, Seri Kembangan
Tickets: RM20 (one-day pass), RM50 (three-day pass), RM60 (family pass for four), RM1,000 (VIP pass) | airasiaredtix.com/history_con_malaysia
Website: HistoryAsia.com/HistoryCon
2. Curious Craft Market, KL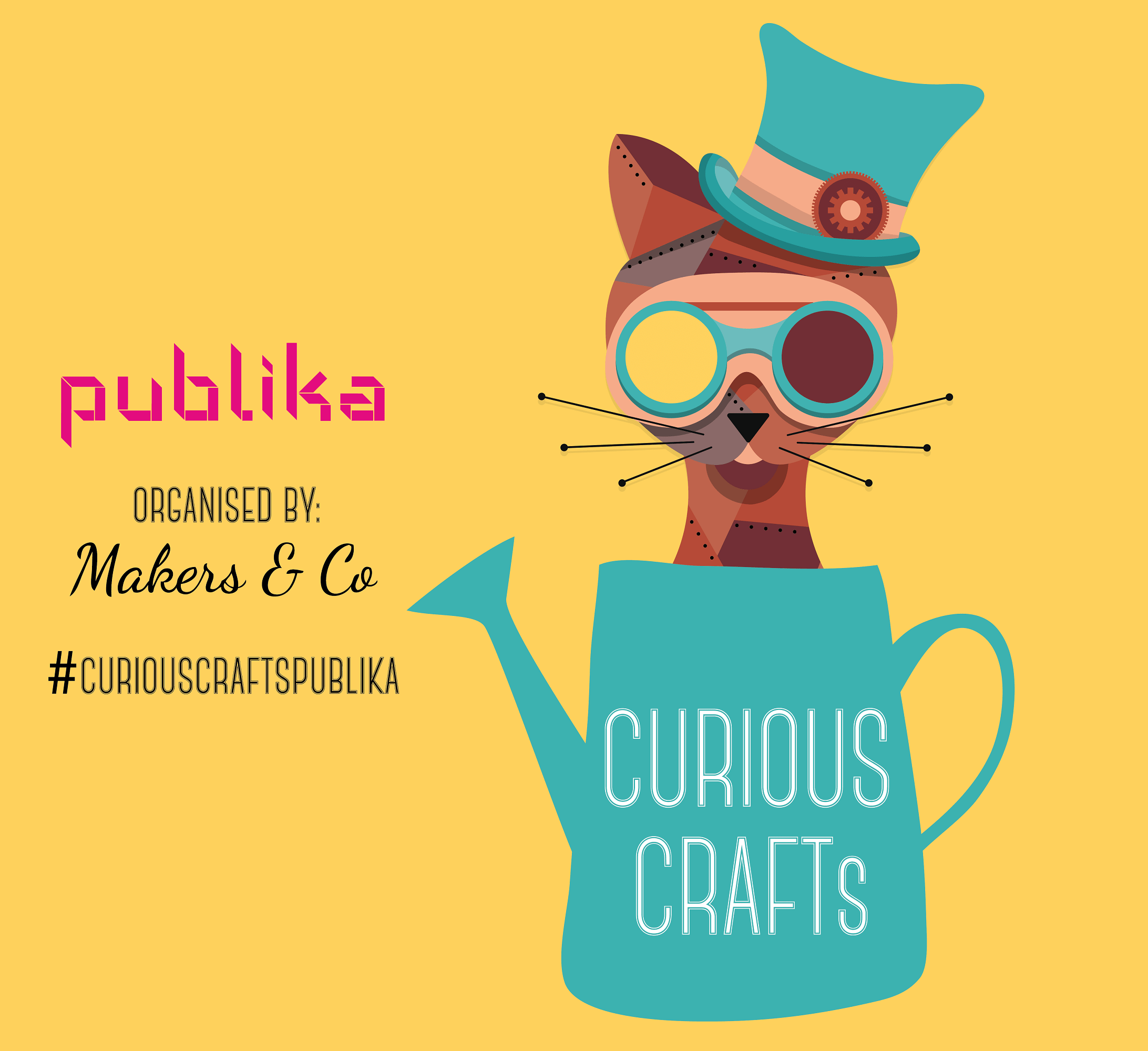 Makers & Co together with Publika will be hosting a crafty bazaar showcasing all things crafty, unique and quirky at Publika Shopping Gallery. The bazaar will house 25 local Malaysian artists and crafters who just have that magical knack of pinterest-worthy goodies. There will be intricate paper art, watercolor masterpieces, skillful needlework, artisanal snacks, handcrafted accessories and many more wonderful, whimsical items.
Date: 4th to 6th August
Venue: Main Boulevard, Publika Shopping Gallery
Website: fb.com/PublikaGallery
3. The Refugee Festival 2017, KL
The Refugee Festival returns at Publika! Learn more about the plight of refugees at this four-day festival featuring film screenings, music and dance performances and forums. The keynot address will be delivered by UNHCR Chief, Mr Richard Towle, who will also be launching the 2017 edition of The Refugee Festival in KL.
Date: 10th to 13th August
Venue: Black Box, publika
Website: fb.com/TheRefugeeFestMY
4. Butterworth Fringe Festival 2017, Penang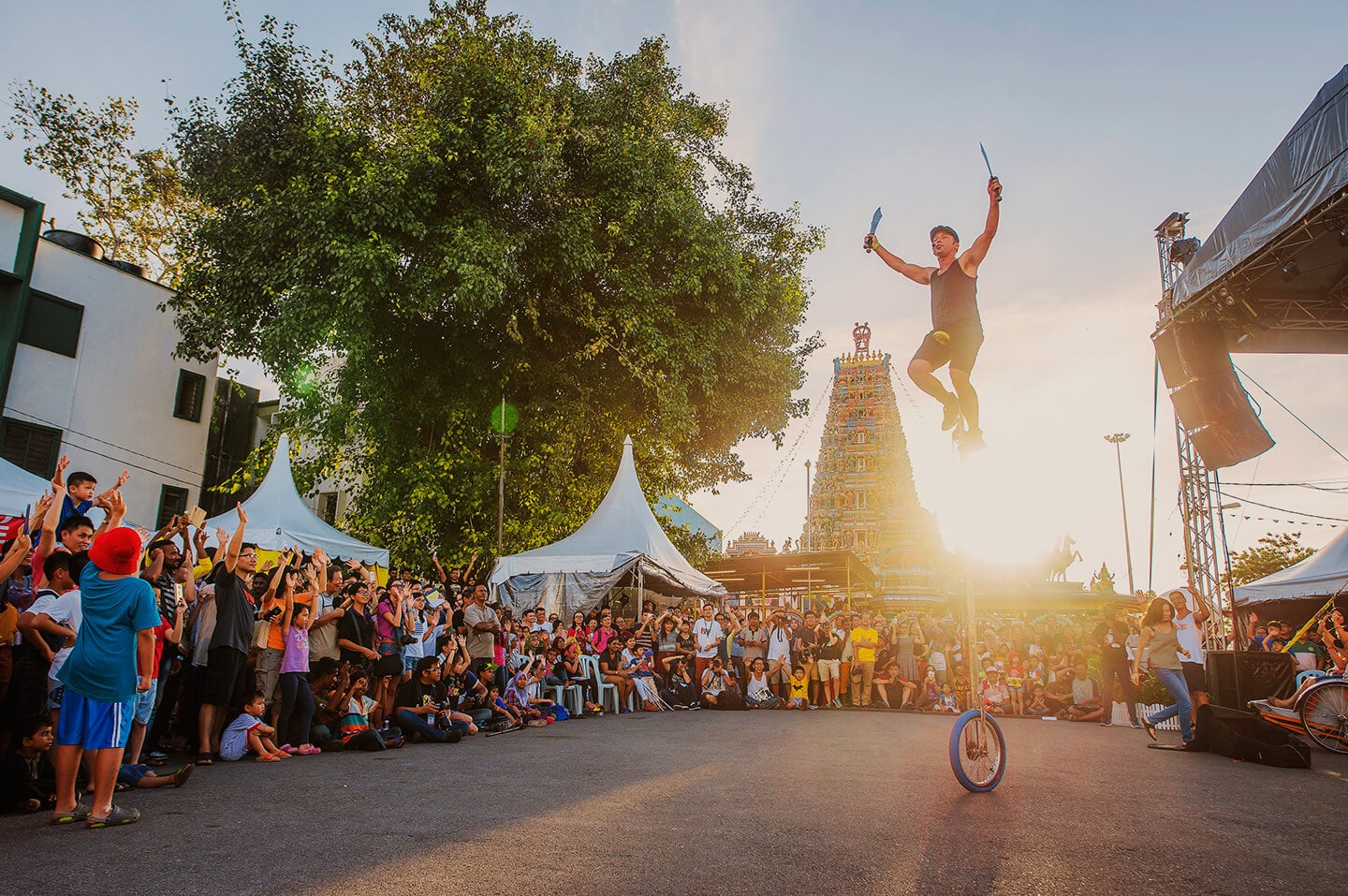 Back for a third year, the Butterworth Fringe Festival is an event for the public to celebrate art, heritage, and culture. By shining a spotlight on different communities and spaces in the city, the festival hopes to promote the development of both local and international arts and culture. This year, the festival boasts 35 events in the span of two days, all in one city. There will be plenty of art installations, exhibitions, live performances, creative workshops, and more which will be free to anyone and everyone.
Date: 12th & 13th August
Venue: Jalan Jeti Lama, Butterworth, Penang
Tickets: Free
Website: butterworthfringe.com
5. Good Vibes Festival 2017, Pahang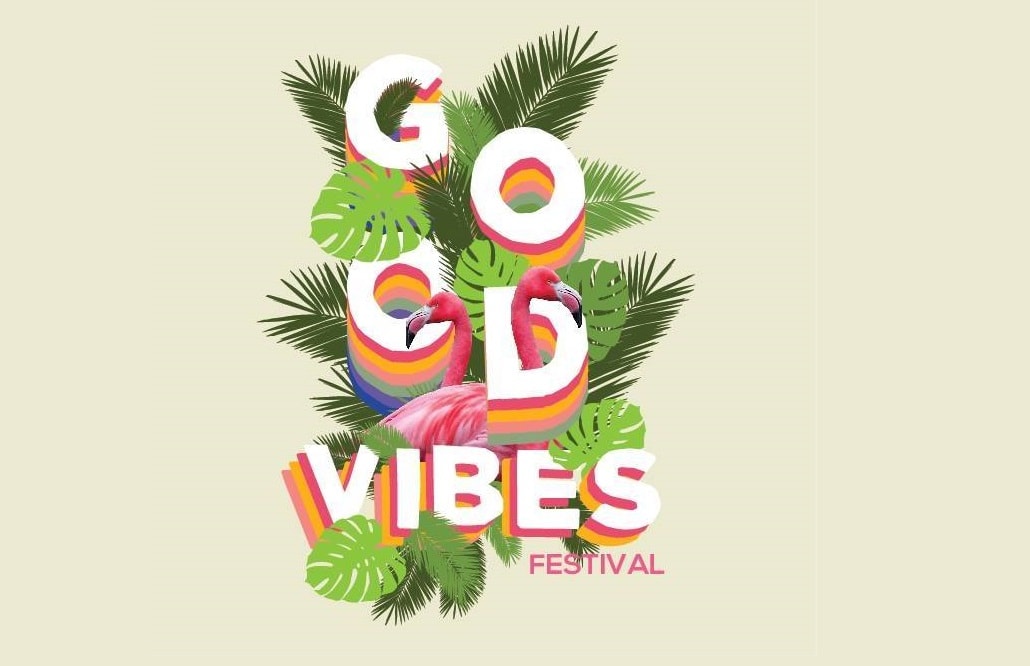 Held at The Ranch at Gohtong Jaya, Genting Highlands, the Good Vibes Festival returns for another plethora of art, food and fashion attractions. The festival showcases the best local and international music that even the most discerning music enthusiast would appreciate. Expect good music, good company, good food, and most importantly, good vibes!
Date: 12th & 13th August
Venue: Gohtong Jaya, Genting Highlands
Tickets: RM350 – RM400
Website: goodvibesfestival.com
6. Color Run Tropicolor World Tour, KL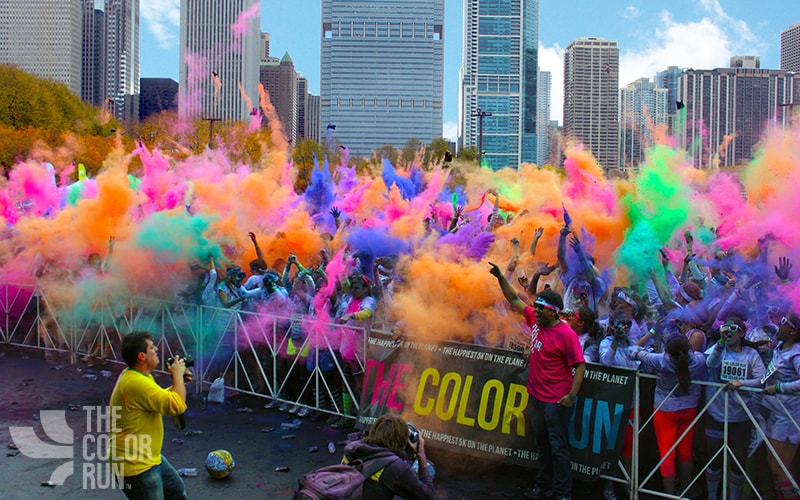 Start in with and finish plastered with colour! The Color Run Tropicolor World Tour is back with more fun in the sun and colours for you and your friends. This year, participants will experience the all-new Tropicolor Zone™ course where they will be bathed in an array of bright colours as they pass through the island-themed course with island-style music in the background. At the end of the course, participants will enjoy a massive party at the Rainbow Beach, an interactive island with dancing, music, photo ops, and massive colour throws. This is the without a doubt the most colourful 5km fun run ever with participants being doused in coloured powder each kilometre.
Date: 13th August
Venue: Padang Merbok, Kuala Lumpur
Tickets: RM45 (children aged 4 to 12), RM120 (deluxe colour runner), RM225 (Family package) | Registration ends on 6th August
Website: thecolorrun.my
7. Kuching Marathon 2017, Sarawak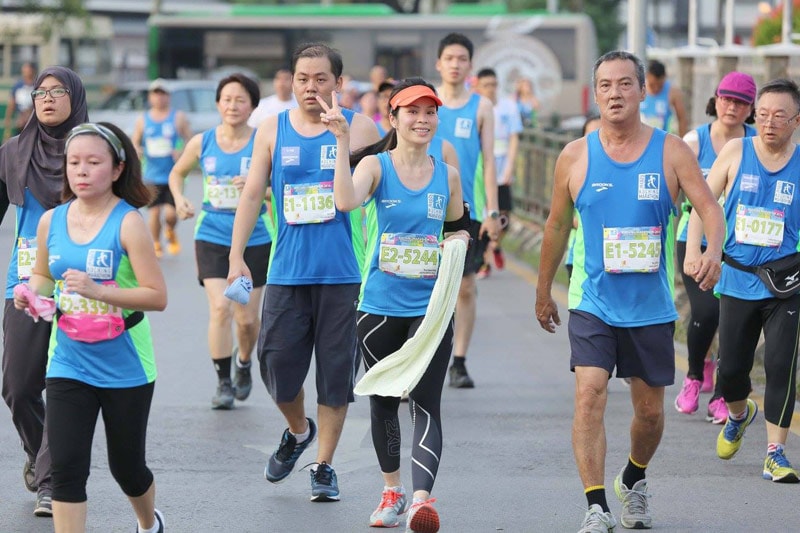 This annual marathon takes runners from around the globe through an illuminating run through Kuching's cultural and colonial history that is most prominently expressed in its architecture and landmarks. The marathon is a race roac competition with several categories – 42km, 21km, 10km, and 5km. This will be the 4th edition of the Kuching Marathon. After launching in 2014, it is now internationally recognised by the Association of Marathon and Distance Races (AIMS). Don't miss this unique opportunity to explore Kuching City.
Date: 13th August
Venue: Kuching city. Starting point at Padang Merdeka
Tickets: Tickets are still available for all categories. Check the website for fee details.
Website: marathonkuching.com
8. 29th Southeast Asian Games

Kuala Lumpur 2017 (KL2017) is the brand name of the multi-sport 29th Southeast Asian Games and 9th ASEAN Para Games. The SEA Games will take place between 19th and 30th August 2017. The Games will coincide with the celebration of Malaysia's 60th Independence Day as well as Malaysia Day. It will be the sixth time that Malaysia hosts this event.
Date: 19th to 30th August
Venue: Kuala Lumpur, Selangor, and Putrajaya
Tickets: Ticket prices vary depending on events. Check out kualalumpur2017.com.my/tickets.cshtml for schedule.
Website: kualalumpur2017.com.my
9. The Cooler Lumpur Festival, KL

Southeast Asia's first and only festival of ideas, The Cooler Lumpur, is back with its fifth edition this August. This year's theme is 'Notes from The Future' which will delve into the social, political, technological, and cultural ideas that have become representative of these times and tell the story of our collective futures. The annual ideas festival plays host to a bevy of global writers, artists, thinkers, and innovators to create new connections, share new and thought-provoking idea. People of all ages from all walks of life are invited to explore the answers in a series of conversations and activities at the festival which include The White Mask , The Food Fringe Festival, Cooler Lumpur Junior, and Journalism Campus.
Date: 17th to 20th August
Venue: Publika, Solaris Dutamas
Tickets: Free
Website: coolerlumpur.com
10. Indian Classical Dance Drama Traditional Arts Showcase, KL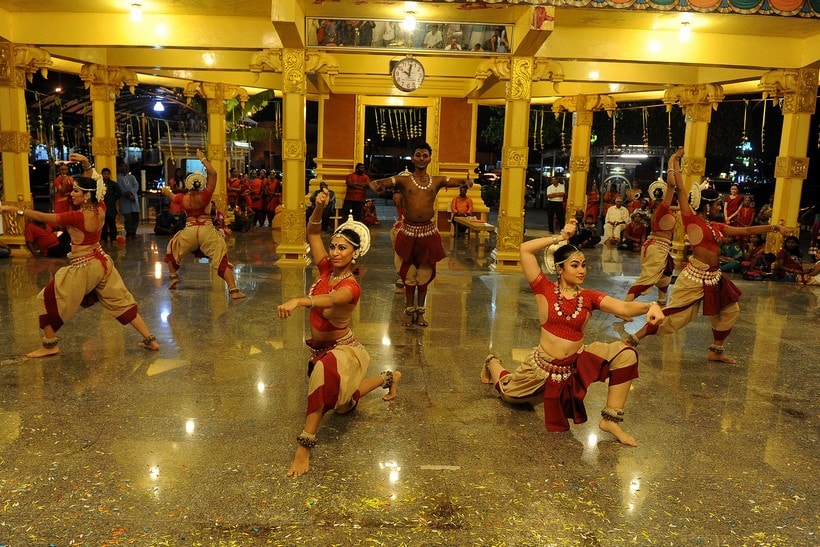 The Indian Classical Dance Drama Traditional Arts Showcase 2017 (PST2017) returns to entertain the fans and tourists in Kuala Lumpur. This programme has been held by National Department for Culture and Arts (JKKN) for five consecutive years, and the implementation of the programme is in collaboration with Malaysia Tourism Centre (MaTiC). The event is the second instalment of the 2017 Traditional Arts Showcase programme and will be performed by the Malaysia Performing Arts Society (ASTANA).
Date: 25th & 26th August
Venue: Dewan Tunku Abdul Rahman, MaTiC
Tickets: RM50 (adults), RM20 (students, senior citizens, children) | Call +603 2614 8200 to make reservation
Website: jkkn.gov.my
11. Sibu International Dance Festival 2017, Sarawak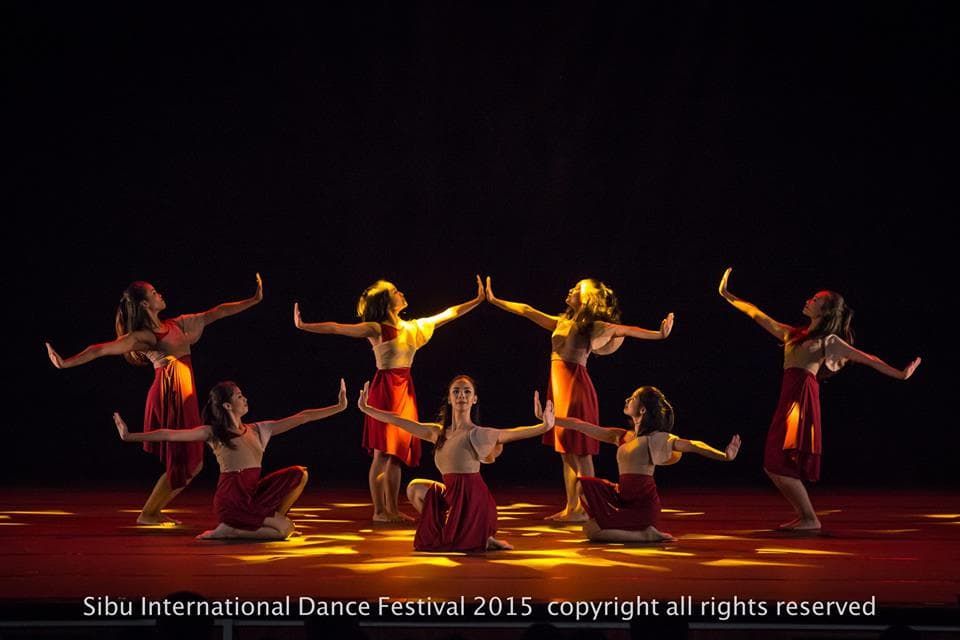 Started by the Hornland Dance Theatre In 2012, the Sibu Dance Festival showcases more dances from more than 10 countries and regions around the world. This 6th Edition of the festival will once again feature workshops, seminars, and concerts by talents from around the world. Get your dancing shoes ready!
Date: 29th August to 2nd September
Venue: Sibu, Sarawak
Tickets: Tickets required for the dance concert. RM25 & RM50 | sidfestival.com/tickets
Website: sidfestival.com
Cultural festivals and celebrations
12. Penang Hungry Ghost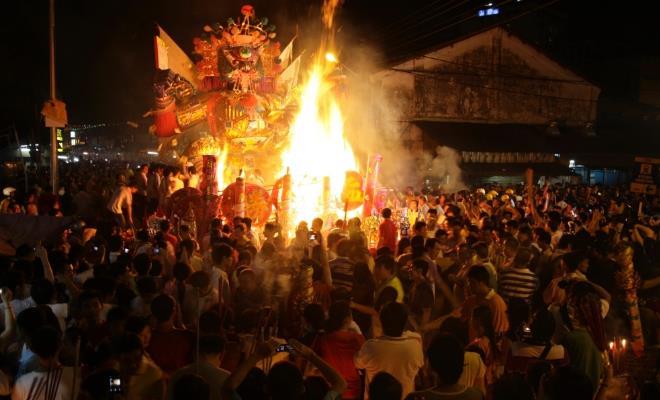 During the Seventh Lunar Month, the Hungry Ghost Festival is celebrated on a grand scale, especially in Penang. During this month, it's believed that the gates of hell are thrown open and spirits from the netherworld will roam freely in our realm in search for food. Therefore, makeshift altars are erected along roadsides where giant joss sticks are lit and food is laid out to appease the hungry ghosts. There will also be staged opera performances and puppet shows near these altars for the entertainment of ghosts and spirits, as well as the public throughout the month.
Date: 22nd August to 19th September
Venue: Various locations around Penang
13. Merdeka Day Parade 2017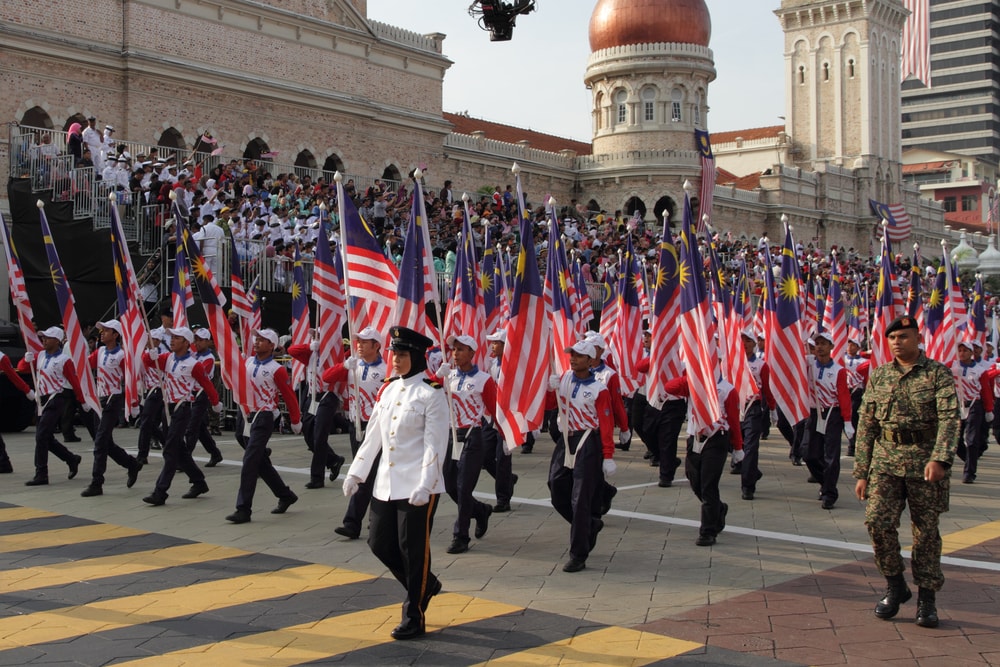 On August 31, Malaysia celebrates its 60th year of independence (merdeka in Malay). The Merdeka Day Parade held at the Dataran Merdeka in the city centre is a prominent event to mark the celebration. Government and private sectors march in front of the country's leaders along with citizens from all over the country. It's a great time to witness the harmony of the multiracial country that is Malaysia as people of all cultures will be present. Get there before 7am to book your spot as it gets pretty crowded.
Date: 31st August
Venue: Dataran Merdeka
Comments