We can all agree that education is paramount for your kids. But, we also have to acknowledge that after-school classes are equally important. It not only keeps your kids occupied, but it also teaches them new skills. Focusing on only academics will not develop your child's potential fully.
Of course, we are aware of the usual classes like ballet, piano, and swimming, but sometimes these classes just don't cut it. This is probably why parents are constantly on the lookout for creative activities that will hold their child's attention for more than an hour, especially during school holidays.
Now that it's the summer holidays (for those in international schools), why not enroll your child in some classes that are not only fun for them but will also teach them some valuable life skills?
Here are our picks of unconventional and rather cool classes that might hold your kids' attention for a substantial amount of time.
1. Cooking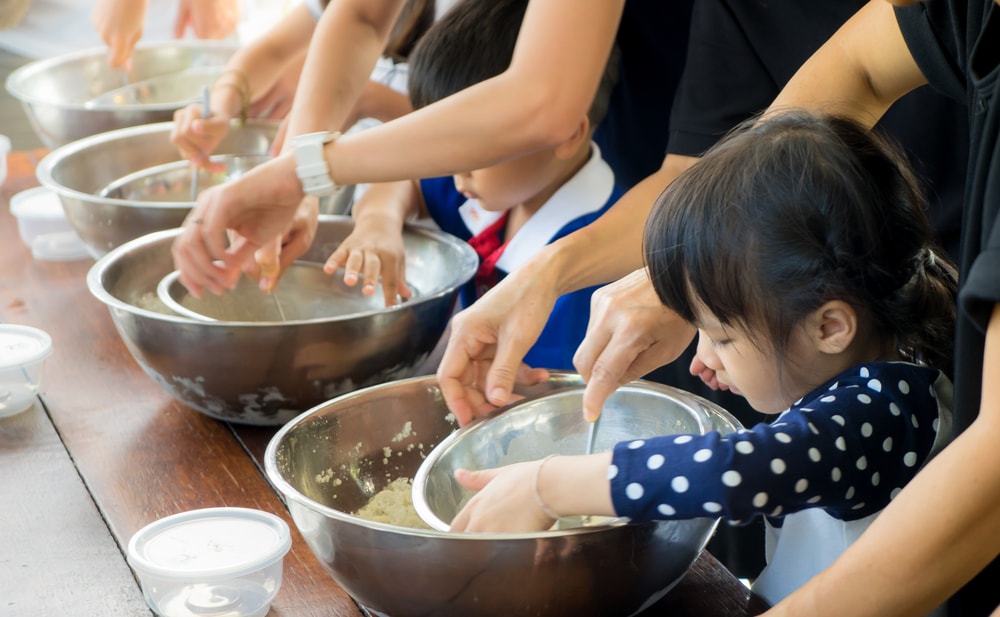 If you think your little one could be the next Gordon Ramsay, then it's a good idea for you to hone their talent by sending them to a cooking class. Apart from developing their cooking skills, it also teaches them teamwork because most cooking classes are done in a team. As such, Nathalie's Gourmet Studio is one place that guides children on how to make a dish from scratch. Kids' classes here usually comprise a three-course meal – appetiser, main, and dessert – and there is an emphasis on French cuisine. So be prepared to see your child master the art of making egg cocotte with mushroom and spinach, summon en papillote (salmon wrapped in foil) as well as raspberry financiers.
The menu changes monthly so your kids will have the opportunity to learn different dishes each time they sign up for the class. Kids classes are usually once a month so do book ahead. Also note that this is only for gourmands aged 8-15.
Address: Unit A4-01-5, Solaris Dutamas, Jalan Dutamas 1, Kuala Lumpur, Malaysia
Tel: +603 62079572
2. Scuba diving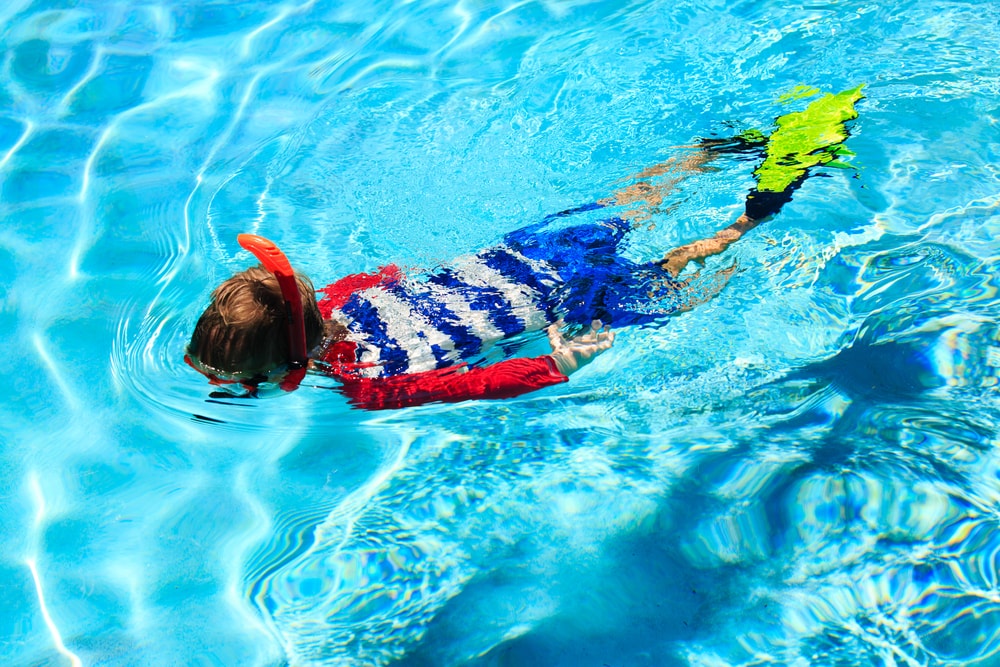 Since Malaysia is home to some of the best beaches in the world with rich marine life, it makes sense for those living here to fully take advantage of it. As such, scuba diving is one activity that everyone (including kids) can learn as it opens the door to the breathtaking underwater world. Scuba diving may be a very adult activity as it is associated with certain risks, but with proper guidance and training, kids can do it as well.
Global Scuba is a PADI 5 Star Dive Centre that offers courses for kids and adults alike. For minors aged eight and above, they can enroll for the PADI Bubblemaker course where they will be introduced to scuba diving in a safe environment in waters less than six feet deep. The centre also runs the PADI Junior Open Water course for kids aged 10 and above. This course starts with theory before moving to pool training, and it culminates in an island trip and four open water dives, and certification. We understand how the sound of this might send chills down any parents' spine, but children need to be challenged and if you as a parent is already a diver, then this will make a fantastic family hobby.
Address: F221, 1 Utama Shopping Centre, Bandar Utama, 47800 Petaling Jaya.
Tel: +603 77325737
3. Coding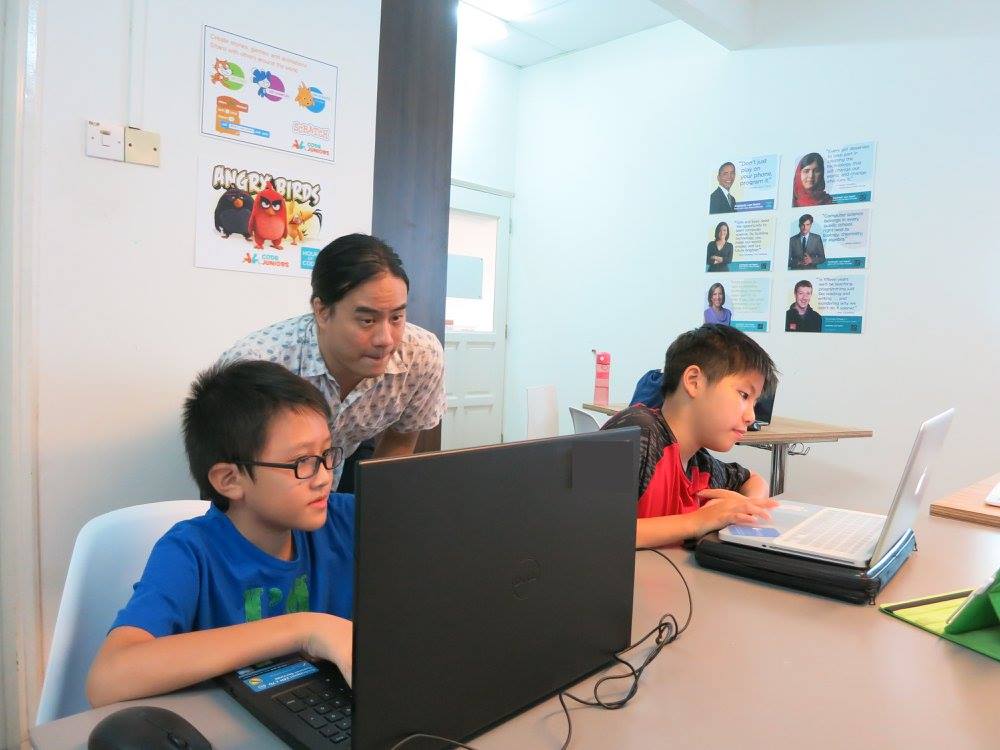 With technology moving faster than the speed of light, it's practical to equip your child with all the necessary knowledge to prepare them for today's world. This is because our future generation should not only passively consume technology, but they should also understand and control it. At CodeJuniors, kids (5-15 years old) will be provided with a fun learning platform to maximise their digital literacy and enrich their computational fluency. All their students are introduced to coding using visual programming with innovative courses, including programmable robotics and logic promoting games and activities. Since most kids will find coding a rather dry subject, the centre incorporates their lessons through guided play in an exploratory and collaborative conditions. Through learning to code, kids also learn critical and creative thinking, problem solving skills and how to be self-sufficient learners.
Address: 48, Jalan Tun Mohd Fuad, Taman Tun Dr Ismail, Kuala Lumpur
Tel: +6012 3377 055
4. Theater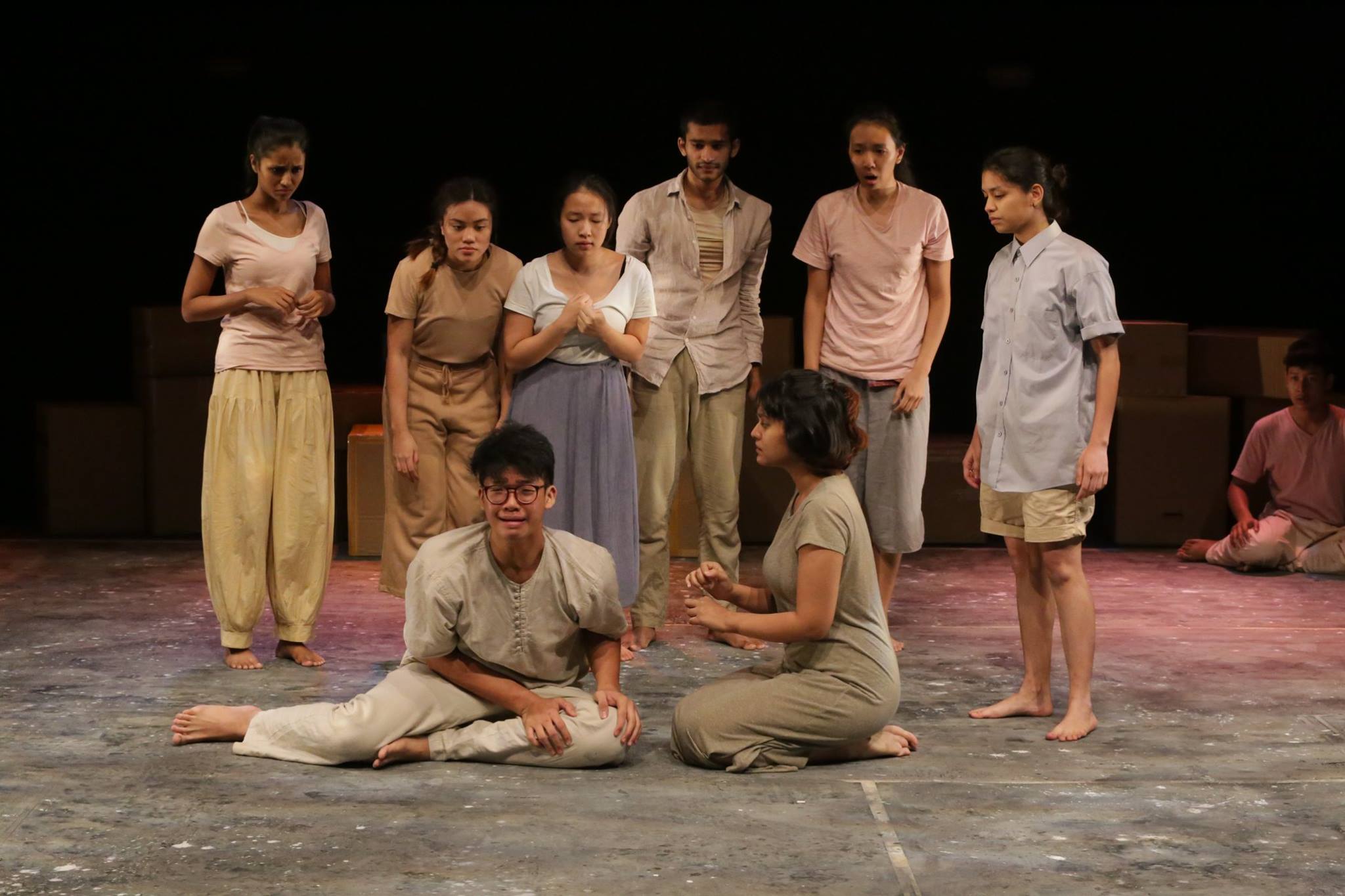 Do you see a future star in your child? If yes, then performing arts is one fun way to expose your child to the world of theater. Drama is an excellent way for a child to express themselves creatively. The Kuala Lumpur Performing Art Centre (KLPac)is a place that is best known for their stage productions and school holiday programmes which include classes in children's theater, hip hop and contemporary dance, speech and drama boot camp, creative writing, script development, and poetry. Every part of the performing arts is covered and the classes culminate in a live performance where kids get to showcase their talents and what they've learned to other. So even if your child dislikes the limelight, there are still different classes to cater to his or her interest.
Address: Jalan Sultan Azlan Shah, Sentul West, 51100 Kuala Lumpur.
Tel: +603 40479000
5. Art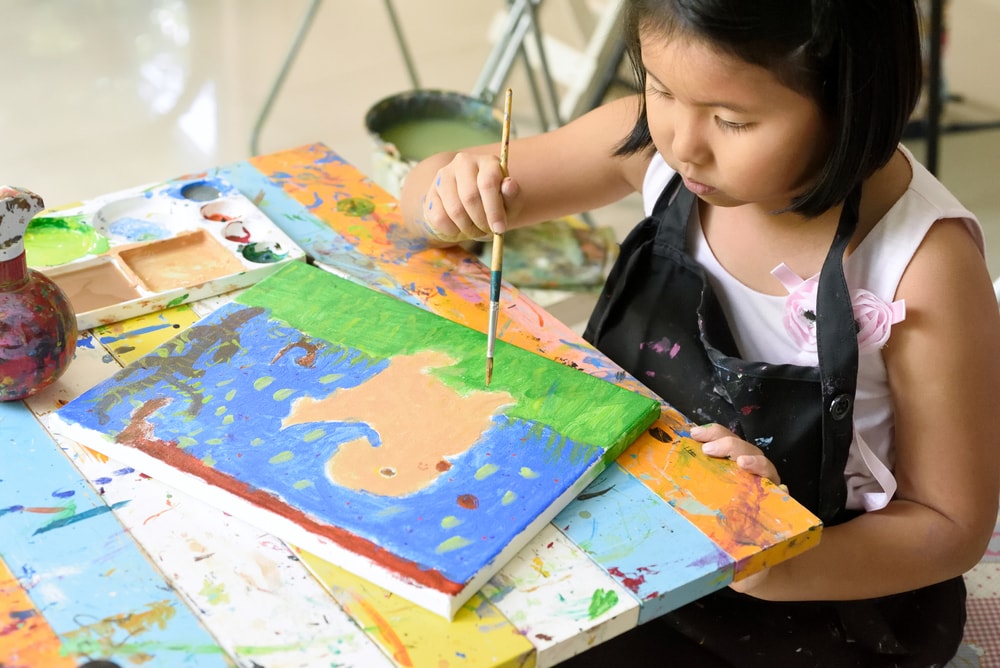 Everyone knows that art is a great form of expression. It brings out all kind of emotions within you and for some people, it's almost therapeutic. If you think your child has a knack for painting, then sending them for art classes might just be the right decision. The Studio at KL is an art studio which provides painting classes for all ages from six onwards. However, the most unique feature of this studio is that it offers something called art jamming, which is basically painting with your friends. In this class, kids will be given instructions, tools as well as ideas on how to complete their painting so they can bring their canvas home.
Address: Binjai 8 Premium Soho, 15-1 No. 2, Lorong Binjai, 50450 Ampang, Kuala Lumpur
6. Wakeboarding or waterskiing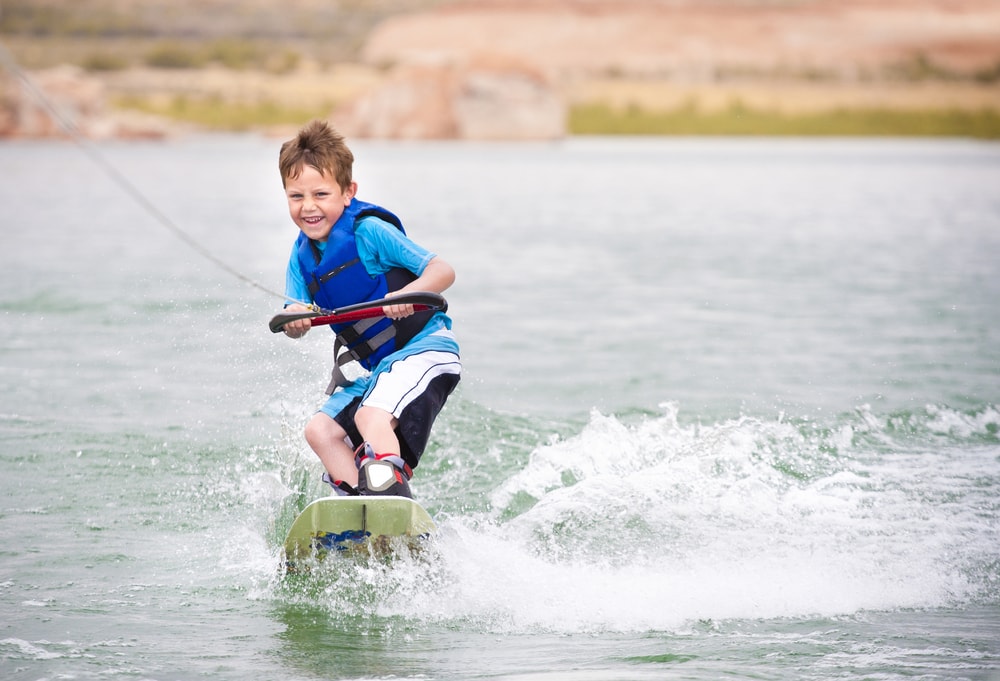 If you think Putrajaya is boring with its government buildings, think again. Though Putrajaya is home to the federal administration of Malaysia, but it's also a great place to bring your kids for a session of wakeboarding or waterskiing. Marina Putrajaya offers a wide selection of extreme watersports including wakeboard and water-ski lessons for both adults and kids, tubing (a leisure water activity that involves a big rubber tube being pulled behind a speedboat), knee boarding (perfect for the younger kids) and of course, banana boat. Regardless of whether your child chooses to wakeboard or just knee board, there's always some kind of activities that suits your kid. On top of that, parents can also participate making it an excellent family day out.
Address: No 1, Jalan P5/5, Persint 5, 62200 Putrajaya.
Tel: +603 88880317
These are just some alternative non-academic classes that can both interest and benefit your child in Malaysia. Encourage their creativity and they'll become well-rounded, confident, and brave individuals!
Comments