Unless you're a true fitness nut, finding the motivation to exercise regularly can be a real struggle. Constantly battling the urge to laze around instead of hopping to the gym is challenge that we all face – you're either too tired, don't have the time, it's too hot, or you'll just do it tomorrow.
One way to inspire yourself to get out of that cycle of laziness is to opt for a workout session that's both intense and fun at the same time. Forget the boring, dreary treadmill and take up something exhilarating instead!
Here are some fun ways for all of us city rats to keep fit:
1. Fly Yoga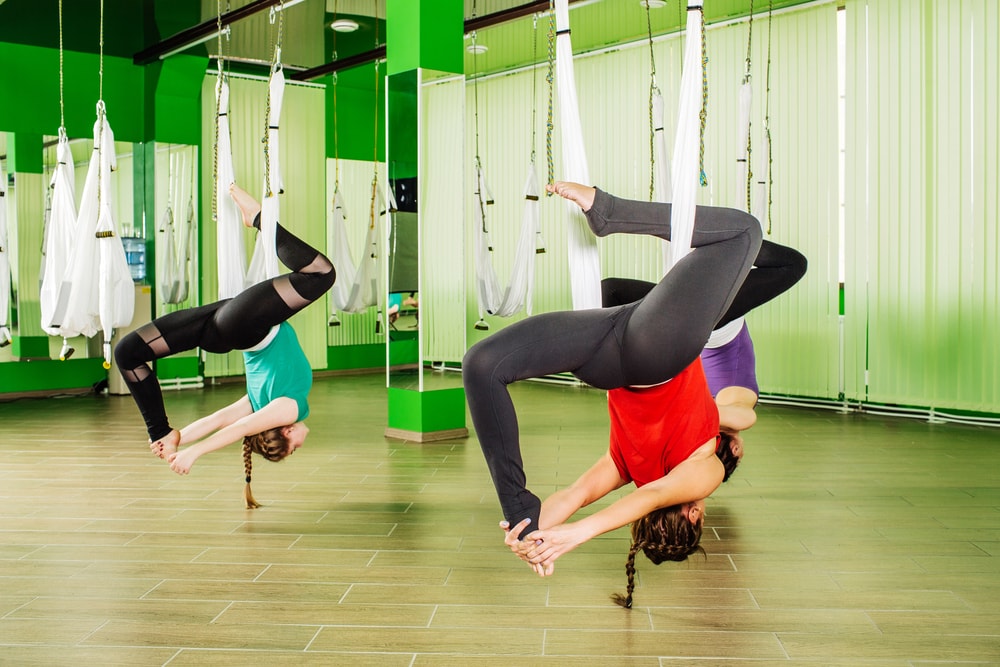 Also known as aerial yoga, this form of the ancient exercise incorporates elements of acrobatics to focus on bettering coordination and concentration. The use of a silk, hammock-like fabric is perfect for core balancing and body weight training. So if you want to try an unconventional version of yoga, sign up for fly yoga class.
In KL, some places that offer fly yoga classes are Aravind Yoga and Dream Dance Studio.
2. Pole Dancing
You'd be surprised at how strong pole dancers are. Usually only seen in exotic dance clubs, pole dancing actually requires plenty of core strength, flexibility, and endurance. This combination of dance and gymnastics will tone you up in no time, burning about 400 calories in only one hour. There's also the added benefit of feeling extremely sexy and powerful. Who wouldn't want that?
You can head to Viva Vertical or Bobbi's Pole Studio for classes.
3. Muay Thai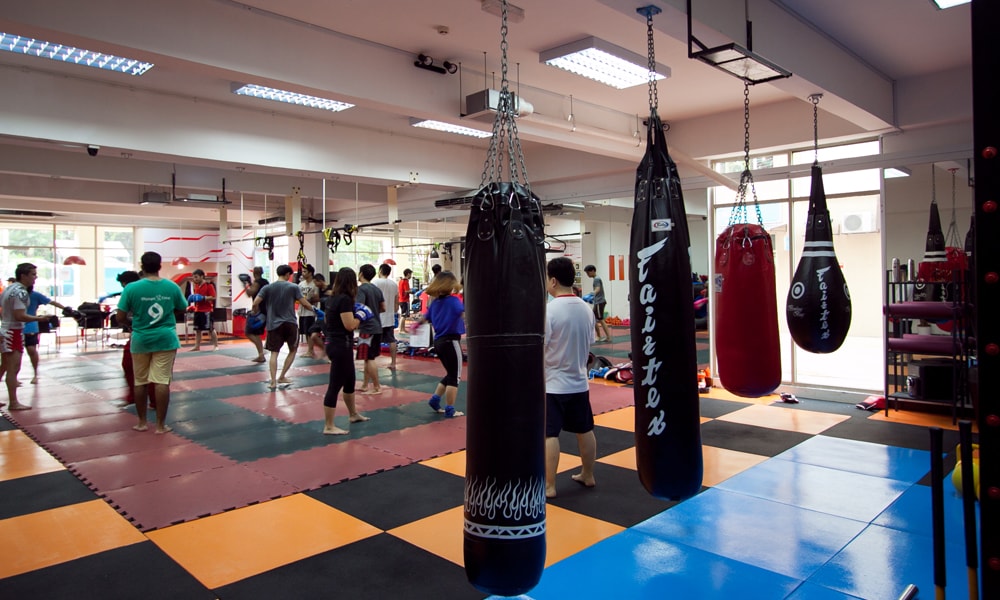 Mixed martial arts has developed a major fan base here in Malaysia with speciality gyms mushrooming around the country, offering classes in a number of different martial arts style. Martial arts is fast, fun, and exhilarating. You'll be surprised how much time you can spend just training when you're having fun. It's great for working up a sweat and it's a brilliant cardio workout. At the same time, you'll be toning up your limbs and developing abs of steel. A couple of places that are perfect for beginner muay thai students are MuayFit and Monarchy MMA.
4. Zumba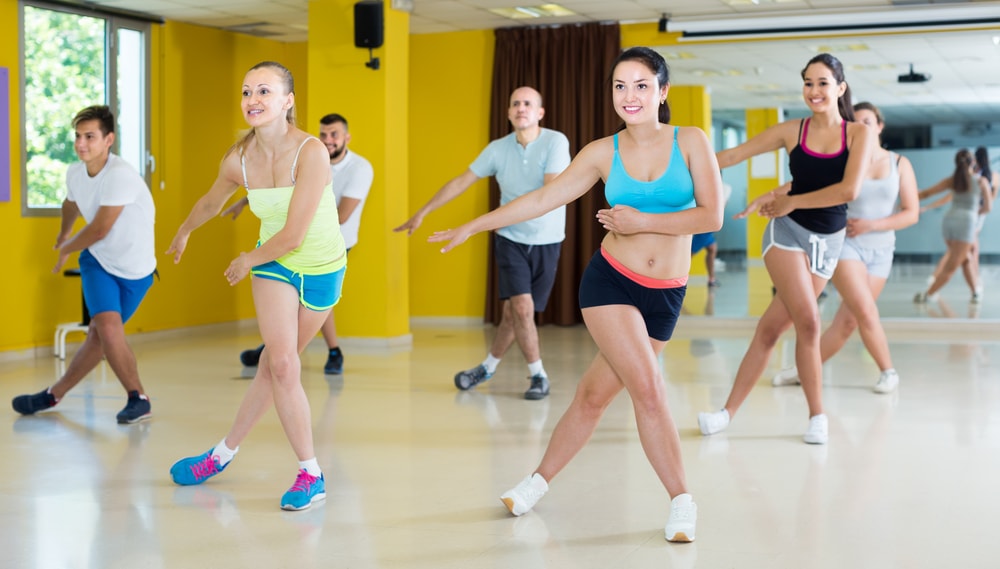 Popular with middle aged women but perfect for everyone, Zumba incorporates aerobics and dance to create a rhythmic fitness routine. Best done in groups, a typical Zumba workout includes elements of samba, salsa, merengue, mambo, and belly dancing as well as hip, and martial arts moves. The dance-sport really transforms a regular workout session with the mates into something exciting and fun. You won't have trouble getting out of the house for your weekly Zumba session, we're sure.
You can check out Sole to Soul and Dance Pot for Zumba classes. May chain fitness centres also offer weekly Zumba classes. So if you've got a gym membership, do check if they offer Zumba classes.
5. Capoeira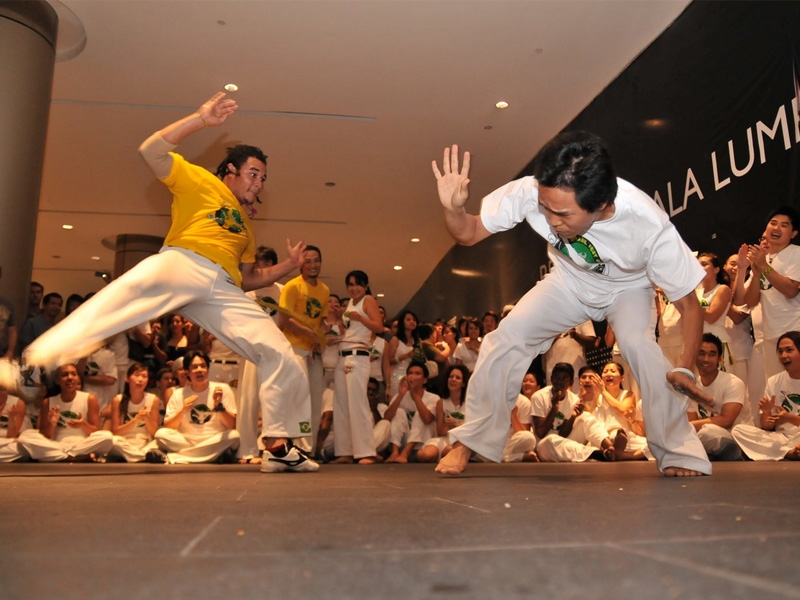 Here's another sport that uses dance and music to lift your spirits. Capoeira is a traditional Brazilian martial arts that dates back to more than 500 years ago. Rooted in the African traditions, capoeira is actually a form of self-defence disguised as a dance. There's plenty of long slow movements and combinations, keeping low to the ground and requiring lots of coordination and rhythm. This martial art builds core strength, flexibility, and balance and is ideal for people of all ages. So you can even exercise as a family!
Check out Au Capoeira Malaysia for more information on the martial art and a schedule of their classes and fees.
6. Belly Dancing

Popular in the Middle East, this ancient form of expressive movement is usually performed during celebrations and rituals. These days, many women are taking up belly dancing classes to tone up and increase core strength and flexibility. Have you seen Shakira rock those belly dancing moves? Well, you can too with some determination and practice. Classes are also welcoming of men who want a change to their regular fitness routine.
A couple of places that offer belly dancing classes in KL are Dance Pot and Dance School Academy.
7. Water sports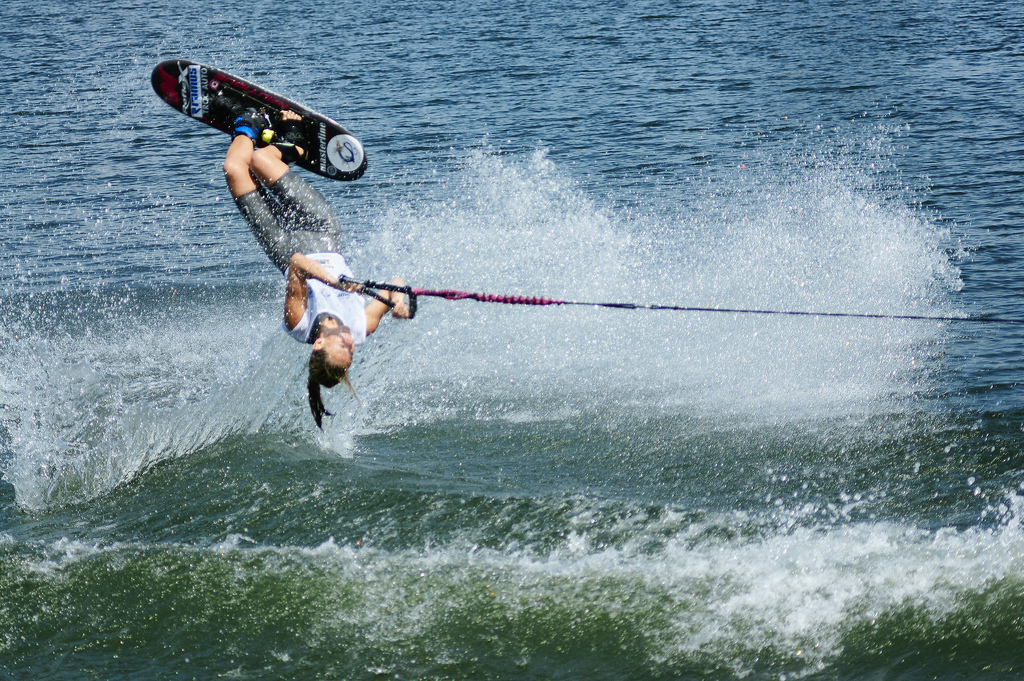 If land-based exercise if not your thing, then maybe you should give water sports a try. Sports like kiteboarding and windsurfing are really gaining ground here in Malaysia and the sport it's actually quite physically demanding. A month or two of wake boarding and you'll find you've developed abs of steel and wicked upper body strength. It's also quite a mentally rewarding sport, especially when you nail a specific move.
You can checkout OXBOLD for water sports lessons. Or you can head straight to the Putrajaya Maritime Centre for more information and lesson schedule.
8. Fencing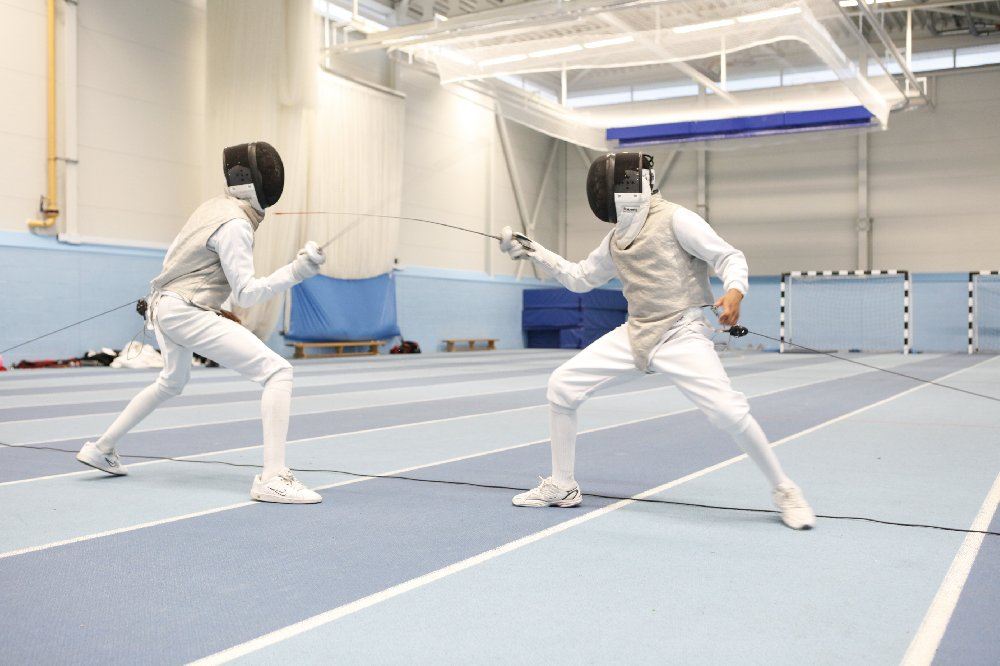 If you're looking for a better alternative to a standard cardio workout, you might want to consider fencing. The fast-paced sport is said to improve flexibility, reflexes, speed, agility, as well as mental strength. Fencing is great for both children and adult and since it's an indoor sport, it's a great all-year-round option. Whether you want to take it up as a serious competitive sport, a hobby, or a include it in your fitness regime, Blade Fencing KL and Bekking Fencing Academy both offer lessons for beginners.
So what are you waiting for? Time to start sweating!
---
"ExpatGo welcomes and encourages comments, input, and divergent opinions. However, we kindly request that you use suitable language in your comments, and refrain from any sort of personal attack, hate speech, or disparaging rhetoric. Comments not in line with this are subject to removal from the site. "
Comments