A brand new art space has come to Kuala Lumpur, in the affluent suburb of Taman Tun Dr Ismail. Housed in the impressive and eco-friendly KEN Tower, the gallery is so much more than a place to exhibit artworks. It is a cultural narrative, mainly focusing on local art, reflecting on important and poignant moments in Malaysia's history through different techniques and mediums.
Spatial beauty
Dato' Kenny Tan, Founder of the KEN Gallery and Group Executive Chairman of KEN, first came up with the idea of creating a gallery as he hoped for a space where art can be shared freely. As an art lover from a young age, as well as an avid supporter of the arts, his own private collection was so extensive that he knew others were probably facing the same issue: too much art and nowhere to show them. Despite his initial vision of allowing others to share their collections here not coming into fruition (he didn't feel comfortable in the end being responsible for valuable artworks belonging to others), he continued the foray into creating a beautiful and 'green' gallery with several individual spaces.
From the outside, both the building and gallery are unassuming. Tall corporate buildings are hardly rare in Kuala Lumpur. But once you are inside, you can tell this is no ordinary building as it is modern, spacious, and bright with lots of greenery, and manages to be classy yet unpretentious.
"The thing that most people comment on when they come into this building is the sheer amount of space. They ask me, why do you need all this bare space in between offices and in the lobby? Actually, visual space is really important and is required so there is no overload on the senses and nothing looks too cramped. We put great amount of thought and planning into creating this green and sustainable building with lots of natural sunlight," Dato' Kenny Tan said as we took in the marvellous panoramic view of TTDI from the large floor-to-ceiling windows covering every wall in his office..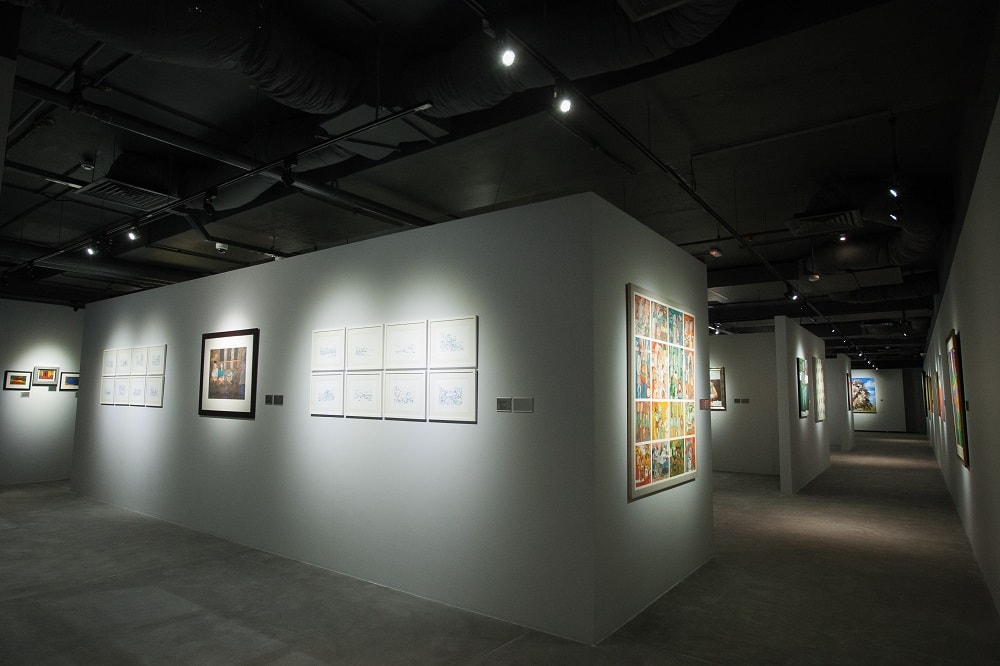 The same concept of space is also seen in the gallery, divided into several large sections. In the gallery, there is currently an exhibition by local artist Teh Yew Kiang in addition to the permanent works in the main gallery. There will be new exhibitions from time to time from budding as well as established local artists that Dato' Kenny hopes to support. He understands the struggles that locals artists face and hopes the community will come together to give them the platform they need.
A cultural endeavour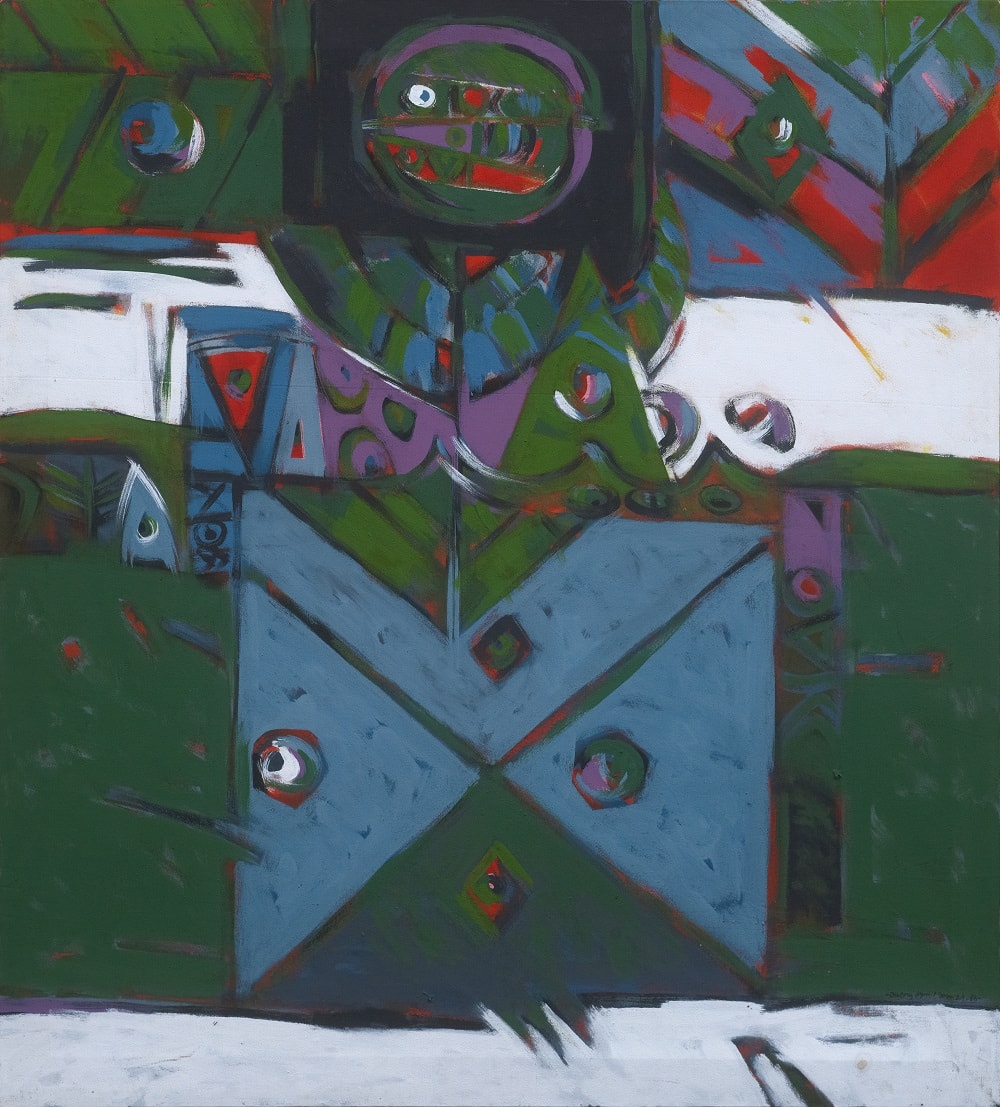 As we walked down to the gallery, Dato' Kenny said during the planning stage, it became evident that they needed to protect the valuable artworks from UV rays and harsh sunlight. They needed to enclose the area without allowing any natural sunlight in.
He felt it was too much of a shame to shut off the amazing view outside and cover the large windows in the gallery space, but it had to be done. Dato' came up with a brilliant way to have the best of both worlds.
In addition to the Main Hall, Hall 1, Hall 2, and Hall 3, located in the 20,000 square foot art space, there is also a section called 'The Trail'. A discreet door in the Main Hall leads to a pathway which runs along the windows of the gallery, a separate space with exquisite fine porcelain antiques lining the wall. This way, those who choose to enter this space can still appreciate the exquisite view while the valuable artworks are safely ensconced inside the other halls.
The Trail eventually leads to the Oriental section, made to resemble an old-style Chinese living room with antique furniture and walls of delicate brush paintings. Even if you aren't a fan of Oriental art, it's worth a visit to soak up the old-world ambience and peaceful feel. There are even plans to include an Oriental-style traditional tea room in the future. It's a space within a space, and must be experienced first-hand to understand the uniqueness of it.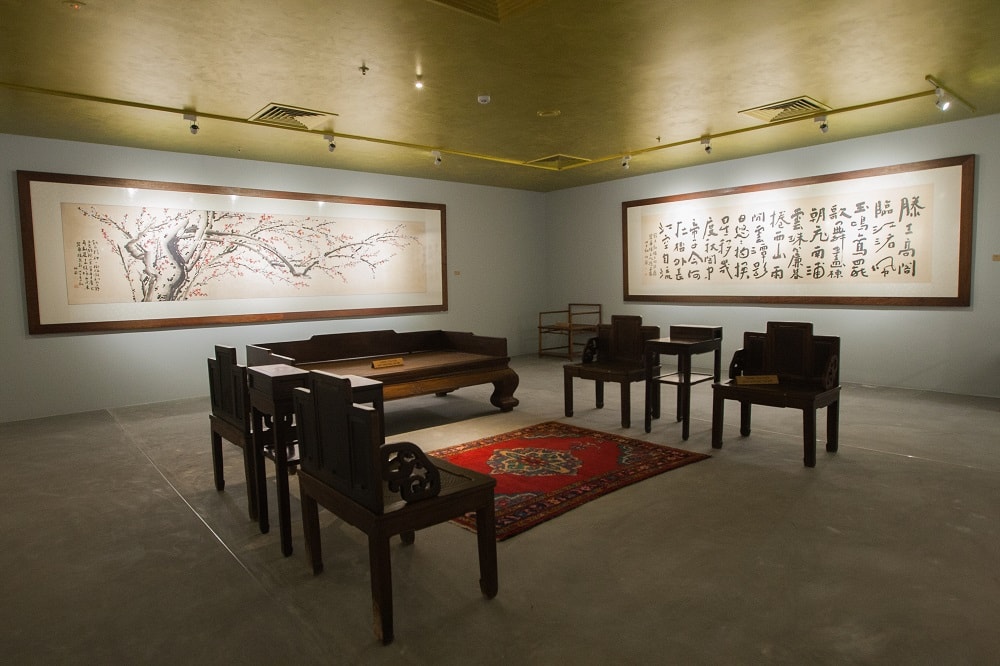 In the main gallery, Dato' Kenny's private collection is displayed, curated from the brilliant works of some of Malaysia's most talented and prominent artists. The current exhibition entitled Malaysian Artists Volume 1 showcases over 100 pieces of artworks from artists such as Ahmad Zakii Anwar, Abdul Latif Mohidin, Datuk Cheah Thean Teng, Anurendra Jegadeva, and Dzulkifli Buyong, Not only is the work magnificent, several of them tell important stories of a bygone era.
Upon admiring a large piece by the late Chia Yu Chian which shows a simple yet attractive village scene, Dato' Kenny said, "History can be changed in books by those who want to do so, but art cannot be changed. Paintings which depict a local scene from the 1950s tell the true story of what Malaysia was really like in those days, with less religious influence, more racial harmony, and the simple lives that they led compared today."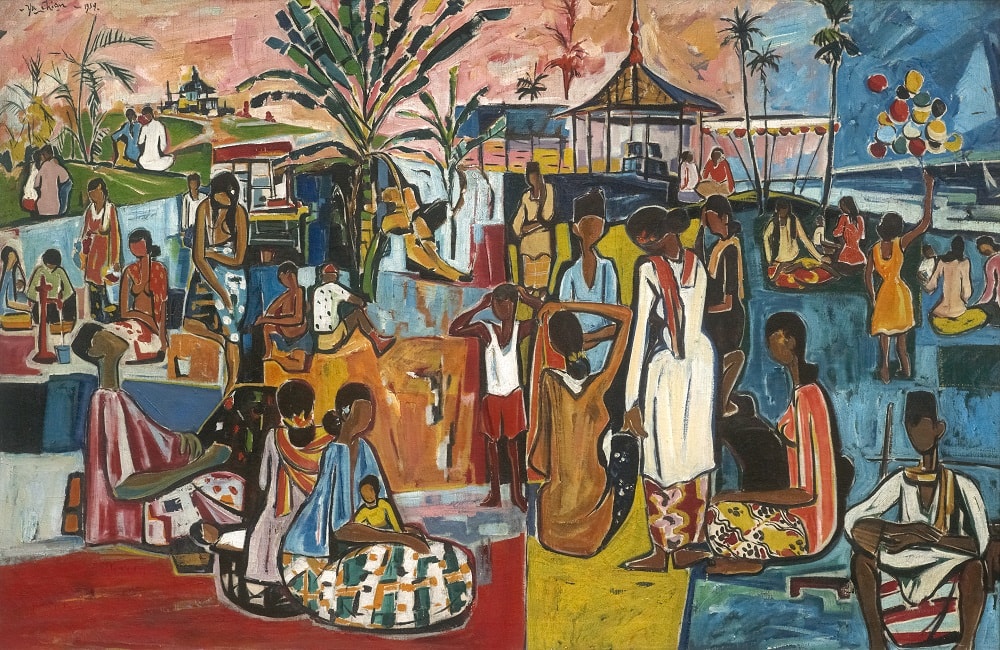 I observed that the gallery is almost like a museum, with its very own conservation centre and important narratives on Malaysian history through the paintings. Dato' Kenny said my observation is not a new one as several visitors who came for the opening made the same remark. The humble and pleasant man said, "I don't wish to declare it a museum because there's so much more that goes into that. But it's true that it is bigger than most local museums and preserves many antiques, plus it was always my vision to immortalize Malaysian culture as I believe it is important for us to be reminded of it. I want people to come here to get a feel of what Malaysia is really about in terms of our complex cultural background."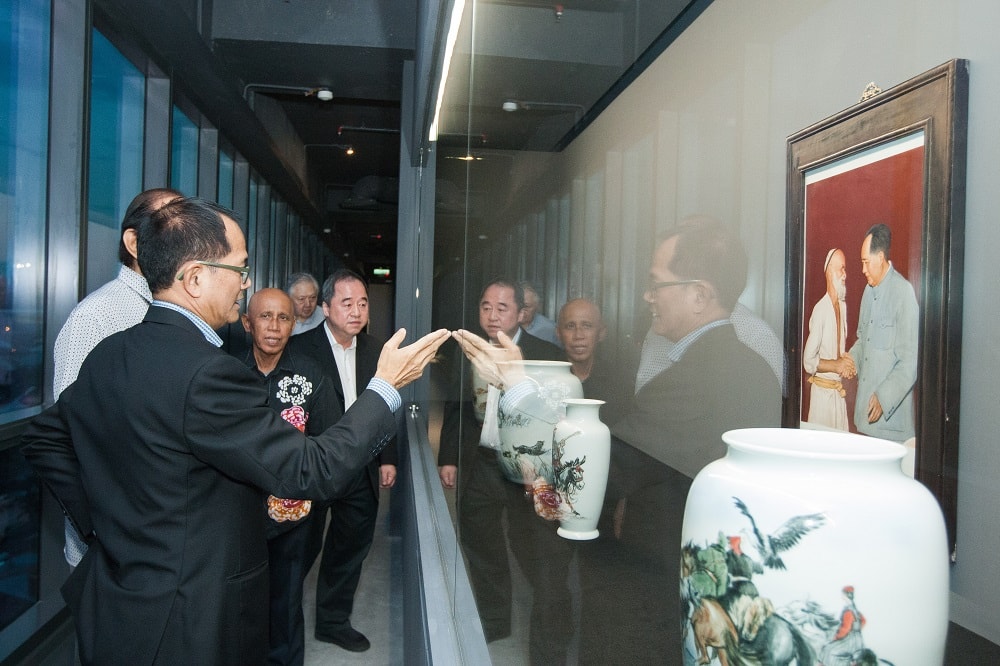 The KEN Gallery is a beautiful and open space, free to the public. Small events can also be held as there is a large space built for such a purpose. One can easily spend a leisurely afternoon wandering around the KEN Gallery, appreciating the talents and techniques of local artists while leaving with a sense of what Malaysia is, and was, really like.



" ExpatGo welcomes and encourages comments, input, and divergent opinions. However, we kindly request that you use suitable language in your comments, and refrain from any sort of personal attack, hate speech, or disparaging rhetoric. Comments not in line with this are subject to removal from the site. "



Comments