Malaysian Director Kee Thuan Chye has the ability to connect the past to the present in his perceptive plays. Sharuna Segaren chats with him in the midst of preparing for his latest play, Swordfish + Concubine.
63-year-old Kee Thuan Chye is a Malaysian actor, dramatist, poet, director, author, playwright, and journalist. Originally from Penang, Chye is a noted civil rights activist and speaker who expresses in his plays how he perceives the political and social climate of Malaysia as it stands.
A veteran in theatre, films, and television in Malaysia as well as neighbouring Singapore, Chye also co-founded the theatre group KAMI in 1981, and has written numerous plays. In 2001, Kee Thuan Chye became the Associate Editor of The Star in Kuala Lumpur, creating and editing the English column, Mind Our English, until retirement in May 2009. His continued efforts to speak out honestly without fear or favour  made him one of the first recipients of The Annexe Heroes Freedom of Expression Awards when it was launched in 2008.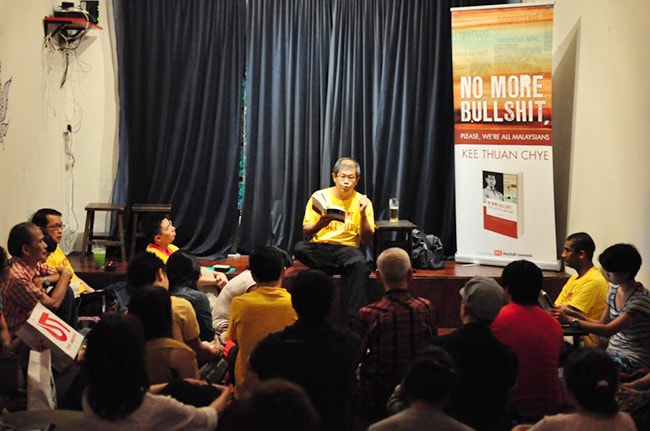 His success is not only defined by his acting and directing work on stage and in films, but also as an author. He has authored several books including the popular 'Unbelievably Stupid!', 'Unbelievably Stupid Too!' and 'No More Bull**** Please, We're All Malaysians!'. Chye is known as a remarkably honest and witty writer with a penchant for telling the truth, no matter how uncomfortable or controversial it may be.
Bringing his dream to life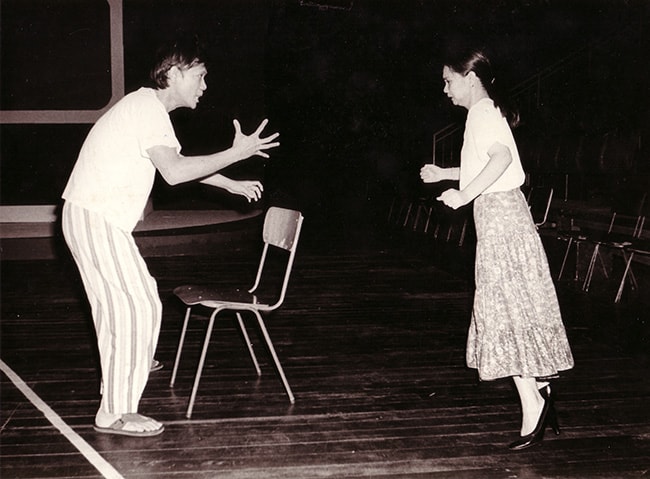 I met up with Chye at a quiet café in Damansara, where he told me that he took a break for several years from directing and writing plays, choosing to concentrate on his acting career. He is well-known in the theatre industry for his plays in '1984 Here and Now'  staged in 1995, and 'We Could **** You, Mr Birch' in 1994, which were very successful.
This year will mark his return as a Director and Producer for his play titled 'Swordfish + Concubine' which was written in 2004. Chye had always planned to bring this play to life but there were a few obstacles in the way which delayed the process in Malaysia. In Singapore, it premiered in 2008 and in 2011. In 2016, a Mandarin version was staged in Malaysia by Loh Kok Man, one of Malaysia's leading directors of Chinese-language theatre, where it was well-received.
Chye said, "I'm excited that my Swordfish play is finally going to be seen in Malaysia in its original English. It is, after all, a play about Malaysia and Malaysians."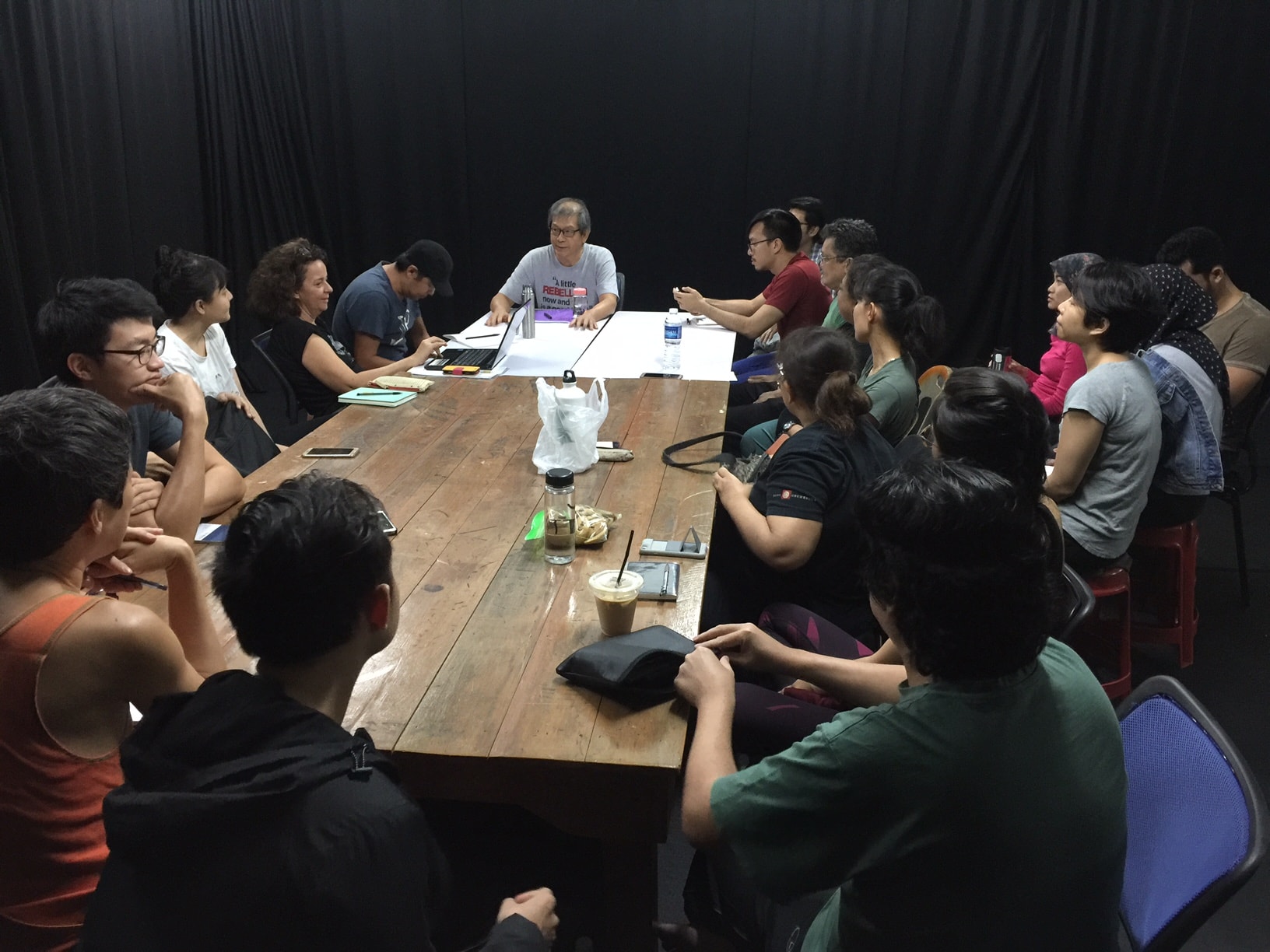 Finally, in November this year, the play backed by a talented cast will be held at Pentas 1, Kuala Lumpur Performing Arts Centre. The cast includes veterans in the local theatre scene as well as some upcoming actors, consisting of Na'a Murad, Sandra Sodhy, Qahar Aqilah, Alfred Loh, Hana Nadira, Arief Hamizan, Amanda Ang, Bella Rahim, Gregory Sze, Iefiz Alaudin, Lim Ghooi Ket, and 12-year-old Joel Timothy Low. In the play, they act, sing, dance and even fight!
Chye explained that the play is basically about youth saving the day. "This play is based on stories that are in the Sejarah Melayu (Malay Annals). Set in old Singapura, the story is based on Hang Nadim, a wise village boy who saves the kingdom from a swordfish attack by his clever suggestion to plant banana stems on the beach to trap the fish. His plan is successful but he ends up being doomed to execution by the Maharaja, as they felt threatened by this boy's ingenuity. Meanwhile, the tale of the concubine is from a story about Sri Tri Buana and Demang Lebar Daun, the chief of Palembang. Basically, the story entails a convenant being set that binds Singapura's future rules and subjects in a relationship that is not entirely fair. Much later, the concubine Nurhalisa is accused although she is innocent, and executed, which breaks the convenant. A curse is unleashed on Singapura."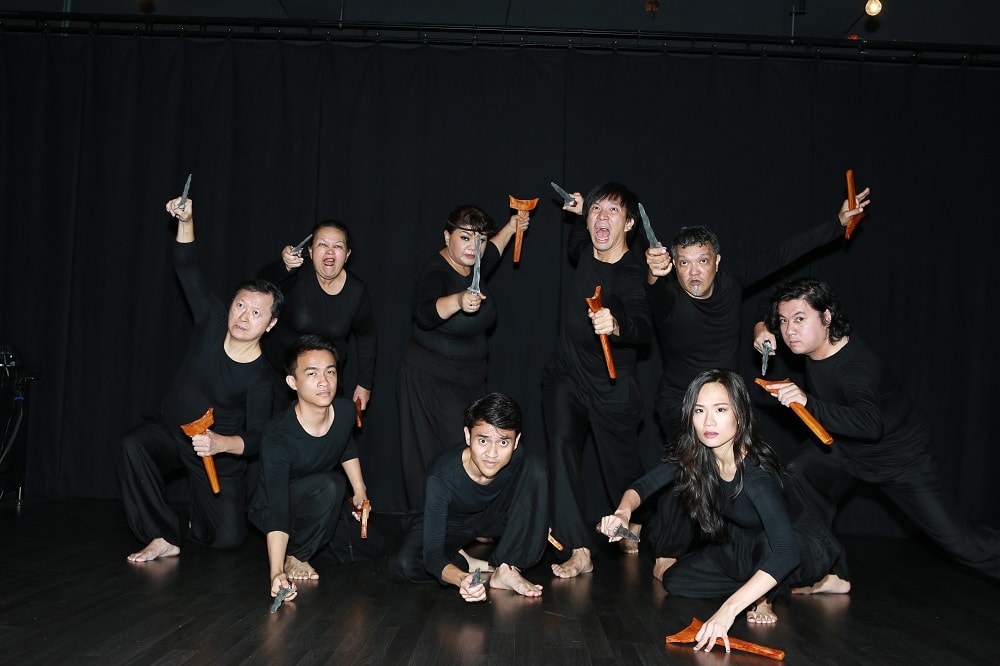 Chye explains that these two stories don't actually  have a connection, but through his play he has combined them to create 'Swordfish + Concubine'. While it has serious overtones, it is a light-hearted play with plenty of vibrance and music by popular local gamelan group, Rhythm in Bronze.
"The play is packed with drama, humour, music, movement, silat and, as they used to say in the old Hollywood heydays, 'a cast of thousands'! The music is live by Rhythm in Bronze, and I even wrote a rap piece for gamelan! It even contains a bittersweet love story and a sweet-and-sour love story. You can see the play as a simple storytelling or read between the lines as reminders of how rulers and citizens should respect each other. It will be an epic show for everyone of all ages. A story about the past that relates to the present, in a fun-filled show that will hopefully stay in the hearts and minds of the audience once they have left the room," Chye said.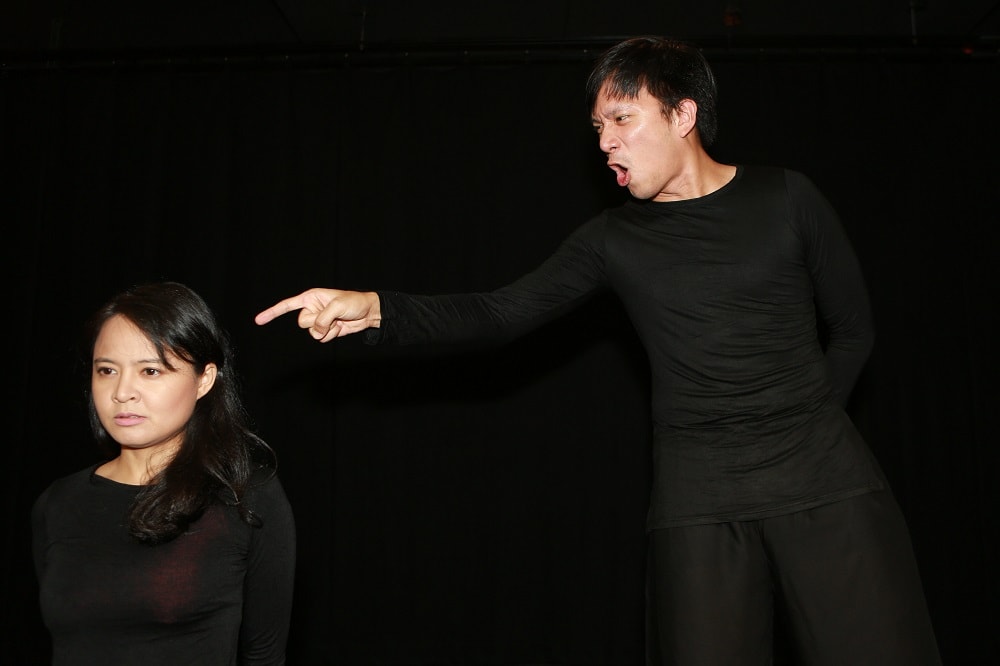 The journey to stage this long-awaited play of his was not a smooth-sailing one. As the Producer as well as Writer and Director, he had to acquire funds, find the appropriate venue, and promote the play as well. "Basically I'm doing it all. I have a production manager but as it's my play, I still have to be involved in casting and such. We have started intensive rehearsals and on top of that I still have so much else to do. I'm having sleepless nights! Hopefully, it will all be worth it," he said with a laugh.
For the new Swordfish + Concubine production, Loh Kok Man is in charge of designing the set and lighting while Dominique Devorsine is designing the costumes. Both are winners of Boh Cameronian Arts Awards.
"Apart from making people think, the play was written to conjure the magic of theatre," says Chye. "It is full of spectacle, humour, mind and heart. That's what I think theatre should be. I hope people will come to see it and appreciate it."
The play will also help raise funds for the family of Ooi Eow Jin, the former RTM Orchestra conductor, who is 80 years old and suffering from Alzheimer's, and whose son recently underwent surgery to remove a brain tumour.
A true Malaysian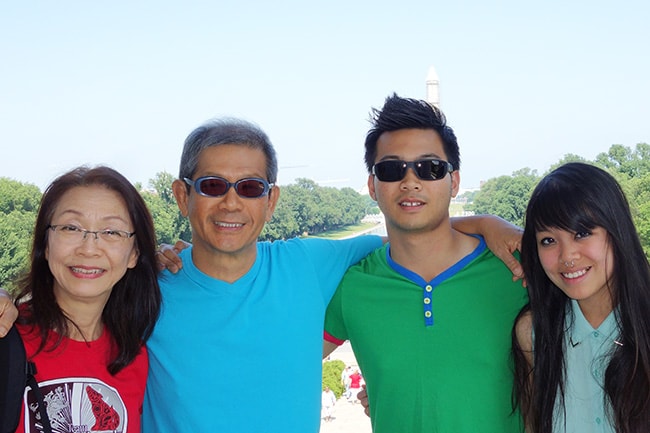 It is clear after my conversation with Chye that he is a Malaysian through and through, with a deep love for his country. Although he had the opportunity to migrate in his younger days, he decided to stay. As someone who speaks up about matters that affect race relations within the community, he is not one to keep things to himself, not to cause trouble but simply because he doesn't want to see his beloved country fall to pieces.
His two children who are pure Malaysian Chinese were given names that show just how much Chye holds his nationality dear, as they are a combination of names from the three main races in Malaysia –  Chinese, Indian, Malay. His 28-year-old daughter Soraya Sunitra Kee Xiang Yin is the youngest presenter on the radio station LiteFM while his 27-year-old son Jebat Arjuna Kee Jia Liang is studying to become an orchestra conductor. With a twinkle in his eye, the jovial Chye said "It's my contribution to the Bangsa Malaysia (Malaysian race). I am a Malaysian first, and Chinese second."
Swordfish + Concubine will be held at Pentas 1, KLPAC from November 2-5. To buy tickets, please visit ticketpro.com.my.
Comments