In collaboration with LokaLocal, we're bringing you some little known stories from all around Malaysia ranging from urban legends to culture, food, and plenty of other interesting little nuggets of Malaysian culture that you might not have heard before.
Noor's Kitchen
We lead such busy lives these days that we often struggle to find enough time to eat, let alone cook. All-in-one spice packets, microwaved meals and "under 20 minute" recipes are the go-to food of the modern age. The taste, however, pales in comparison to the real deal.
For Norjan binti Ismail, or Noor as she prefers to be called, it all boils down to time and technique.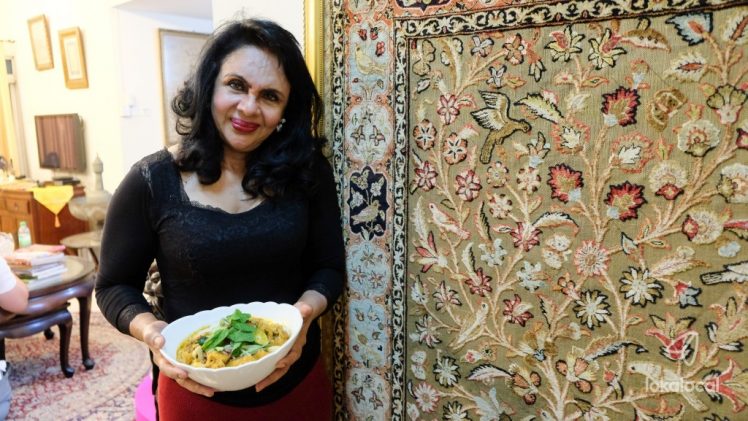 As the assistant of Malaysia's celebrity chef, her cooking philosophy comes as no surprise. She believes that home-cooked food, made from scratch, is the way to go.
Today, Noor conducts cooking classes at Brickfields, Kuala Lumpur. It is here that she welcomes guests into her kitchen, and teaches them how to cook authentic Nyonya Laksa.
Cooking From the Heart and Home
Home has always been intrinsically linked to food for Noor. From the age of 12, her mother would bid her into the kitchen during the weekends, to help her cook under watchful eyes.
"She is so strict," Noor laughed, "But you become a better cook. You have more sense when it comes to food. You learn patience. You learn to achieve that quality of food."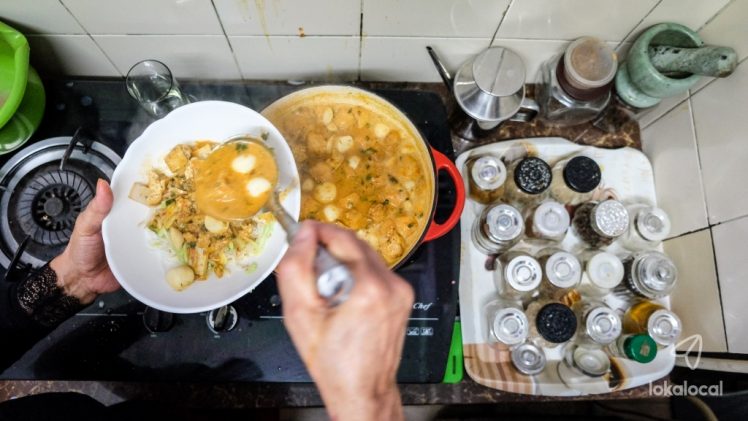 Born in Butterworth, Noor and her family lived in a Malay kampong before moving to Penang island. Her father got a job at the Penang Port Commission, while her mother would make kuihs and sell them to stalls. Noor remembers having to wake up early to help prepare the ingredients, such as steaming the coconuts.
With an Indian Muslim mother and Pakistani father, Noor's cooking is influenced by Indian, Mughal and Malay ingredients and styles. Since working with Chef Wan, there are some Nyonya influences in the mix too.
Although her siblings have also developed a love for making home-cooked food, Noor is the only one who has inherited her mother's meticulous approach towards cooking. "In the end, I was the only one who betul-betul (really) follow. I am more of her." she said.
Like her mother, she believes nothing should come from a packet – everything should be made at home, especially the time-consuming process of grinding and blending the spices. She even prefers making her own chapati and teh tarik at home, rather than eat out.
To her, it's about that taste you cannot capture in outside food, health, and the quality of what goes into your body. Noor stayed in Penang for many years, before finally settling in Kuala Lumpur with her husband.
Assistant to Malaysia's Food Ambassador
Noor met Chef Wan when she was 35. She was writing recipes for Jelita, a women's magazine in Malaysia, when the editor decided to introduce her to the up-and-coming chef.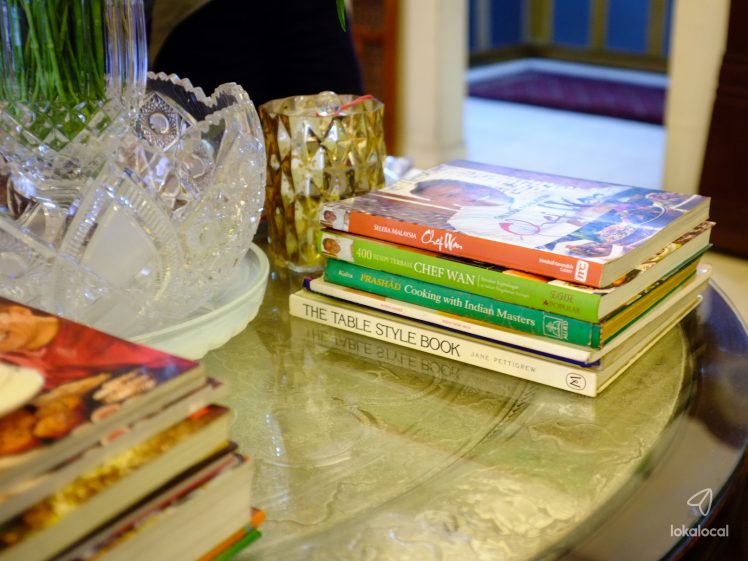 "She said 'There's this chef coming from America. Come, I'll introduce him to you.' So I said okay, went to meet him, and somehow we were connected to each other. So that is how I started working with Chef Wan."
As his personal assistant, Noor helps the now-famous chef and food ambassador prepare all the ingredients needed for his cooking shows. For over 20 years and to this day, she has learnt a great deal from the chef.
So how is he compared to her mother? "He is more…fussy! Not easy to work with him, you know!" she admitted with a laugh, "But you learn a lot. Chef Wan would say, your taste buds must be very sensitive. You must be sensitive to spices. Salty, sour and spicy – these three you must know what is lacking."
To this day, Noor and Chef Wan remain good friends. And her cooking skills were evidently shaped by the two exceptional, detailed cooks in her life.
Sharing the Recipe for Nyonya Laksa
Noor loves entertaining guests and feels satisfied when her food is appreciated. In fact, she has been running cooking classes on and off for several years. To her, simply cooking a meal for others is not the same as actually teaching them to cook.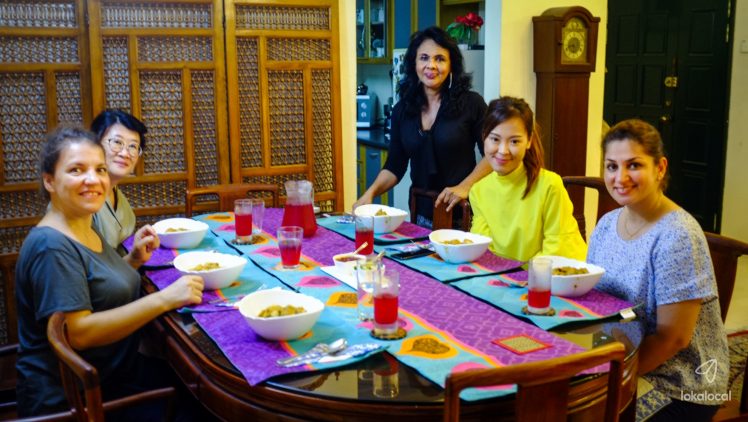 "Teaching is less tiring," she said, "At least I give them some education, then they can keep it with them forever."
Her most popular class is the Nyonya Laksa cooking class, the recipe of which is from Chef Wan's grandmother. The only slight difference she made is to reduce the amount of santan in the broth, so that it is not too rich and creamy. Her version is also less spicy.
"Teaching is less tiring," she said. At least if I give them some education, then they can keep it with them forever.
The Nyonya Laksa does not take too long to make, she revealed. The most difficult part is the preparation, since the sambal belacan and prawn broth are made entirely from scratch.
The result? A delicious bowl of noodles in mild coconut curry, garnished with tofu puffs, prawns, fish cakes, bean sprouts, Vietnamese mint, sambal belacan, and lime juice – with an aroma and taste you can only get from cooking it with time.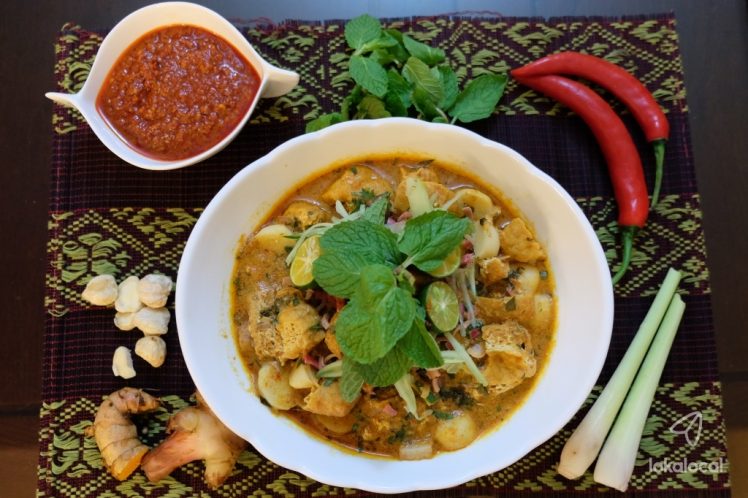 Time, it seems, is the secret ingredient in Noor's cooking. "Cooking is basically technique and patience," she said. That is what differentiates Mom's home-cooked dishes from something whipped up in a few minutes.
This is why Noor continues to welcomes eager students to join her in her kitchen. She hopes to show how having patience when cooking can change the way we experience and appreciate food.
We attended Noor's Nyonya Laksa Cooking Class and enjoyed her hospitality as well as delicious laksa! To learn to cook proper Nyonya Laksa with Noor, book her class on LokaLocal today.



" ExpatGo welcomes and encourages comments, input, and divergent opinions. However, we kindly request that you use suitable language in your comments, and refrain from any sort of personal attack, hate speech, or disparaging rhetoric. Comments not in line with this are subject to removal from the site. "



Comments