This article is brought to you by Romulus Sirbu. 
Romulus Sirbu strongly believes, based on his extensive experience, that personal branding works as an accelerator for everybody's success. He said, "It is like an additive for petrol – it will make your car go much faster. 'Pouring' personal branding knowledge into people will make them more successful at a faster rate". However, when he presents this offer, most of the time people don't seem to understand what he actually does. "Before I answer what I actually do, it is important to clarify why personal branding is so important, and for who it should be critical," he said. He then shared a few reasons on why your personal branding is so important.
Why Should You Brand Yourself?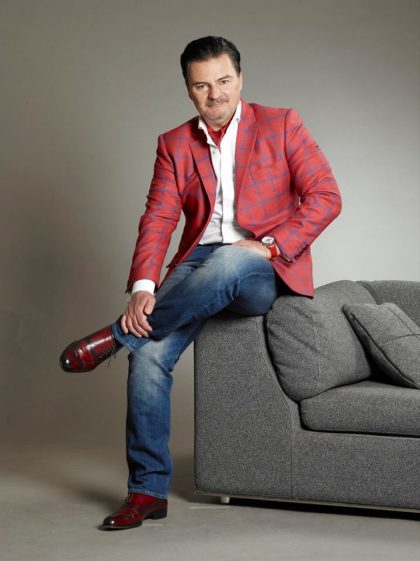 First of all, opportunity finds you. When your personal brand is attractive, customers, clients, vendors, press and even companies looking to hire, will find you and reach out to you.
Online networking power is a great reason why personal branding is beneficial. When you have a compelling personal brand, people find you interesting and desirable, so they are willing to connect with you. When you are at a networking event and you engage others, you have many aspects of your personal brand to share. It makes you more interesting than the guy who walks up to you and says, "Hi, My name is Joe, and I sell insurance."
Another very important aspect of personal branding is that it helps you get hired. According to Social Media Recruiting Screening, 84% of hiring managers use social media to hire, 96% use Linkedin, and 53 % use Twitter. But the most revealing statistic is that 66% of hiring managers use Facebook to hire. They want to know you as a person and understand whether you are going to fit into their corporate culture.
When you brand yourself, you can also build your business. Customers, clients, and vendors are more likely to do businesses with a company when the leader has a killer personal brand.
Who Should Be Looking For a Strong Brand?
Personal branding has become a requirement for anyone looking to grow their business, to get a better job, to get noticed by the press, to take their career to the next level, to meet new high-quality friends, to build strong self-esteem, and strengthen their confidence. It is also critical for business leaders and owners,  people who rank high in Government positions, and public speakers as they all need to inspire their audience.
The first thing we see about someone personal branding is their appearance. There are several areas of our appearance like grooming, clothes, accessories, and our body shape (the reflection of our lifestyle). In most cases  they can be improved (in some cases dramatically) and make the owner a totally new person, being transformed from a boring-looking person to a 'WOW, you are hot!' kind of person, or a shabby-looking boss to an inspiration to an organisation.
Romulus said, "The best part is that significant improvement in personal branding comes with financial benefits for the companies, better people attracts better customers and eventually higher incomes but also impact earnings as well. In my case over a period of 20 years I increased my income by 130 times, and the biggest growth started when I mastered my own personal branding. Learning to handle your appearance successfully, and polish your leadership and presentation skills is worth every single dollar invested."
Transform Yourself For the Better!
There are several aspects of your appearance that you might not be aware of today, but which can make a huge difference visually, and you'll learn how to master them all working with Romulus. Most of the time, we take our inspiration from fashion magazines or outlet windows when dressing ourselves. Unfortunately this is usually the wrong look for you. Working with someone like Romulus on how to properly present yourself and dress the right way ensures you will get a 360-degree approach in a proven system which will irreversibly transform you and eventually your life.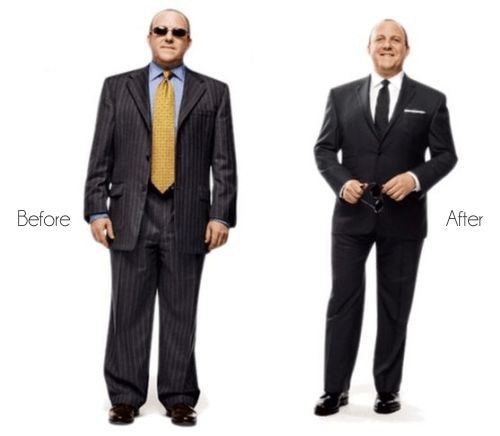 Romulus said, "Why settle for ordinary when you can be extraordinary? So this is what I do. I help companies to build successful leaders, equipped with a 360° personal branding approach which covers the power of dressing, presentation skills, leadership skills, and selling skills which will make them become successful people. I do work as well with individuals, in group coaching sessions, covering all the  personal transformation skills above,  and eventually I do a very customized one-on-one session which starts with a wardrobe audit, followed by the right pieces for your clothing with a bespoke tailor, getting the right accessories, and adjusting the lifestyle to get back in shape (losing 5-10 kg if necessary), even if you believe 'you do not have time' for it. The look and feel before and after is like day and night."
He also said that it's important to mention that looking proper does not mean spending a ton of money on clothes and accessories. "Actually I met lot of people who wear very expensive clothes and accessories, but still look cheap because they do not know the principles of how to combine them for power dressing. Of course the main focus will be on business image, but because today the world prefers casual dress more and more even in the office too, we'll also talk consistently about smart casual and casual dress code to make sure you will look amazing even when you wear relaxed attire. It's a great feeling of getting older with style. After all, age is just a number and it is never too late to reinvent yourself."
Corporate and individual programmes are available from November 2017 in both Malaysia and Singapore. Book a 30-minute conversation with Romulus now to understand how a personal branding session can massively improve your career and your business. Don't settle for average – create the best version of you!
For more information please call +60133998100 or e-mail [email protected]
---
"ExpatGo welcomes and encourages comments, input, and divergent opinions. However, we kindly request that you use suitable language in your comments, and refrain from any sort of personal attack, hate speech, or disparaging rhetoric. Comments not in line with this are subject to removal from the site. "
Comments