Move over, matcha and avocado, there's a new green food trend in town — Pandan!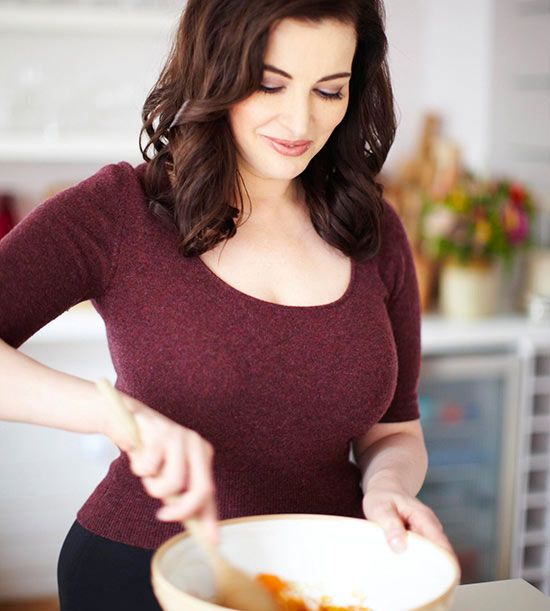 While many Malaysians may roll their eyes at the fact that a native plant, typically grown in the backyard of many households, has suddenly garnered so much attention, British celebrity chef Nigella Lawson believes it will be the next food trend to hit the US and the UK.
"I think it's going to be the new matcha," she told The Times, referring to matcha green tea.
"I may be wrong, but we seem to be interested in that. It's not in Waitrose. I don't know where it is in this country yet. But I notice more and more people in America baking with pandan essence, which comes from that leaf."
So why has pandan jumped into the spotlight? Because Nigella said so. Her mention and feature of avocado on toast sent sales of the fruit skyrocketing by 30%. Will we see a similar trend with pandan? Only time (and social media) will tell.
What is Pandan?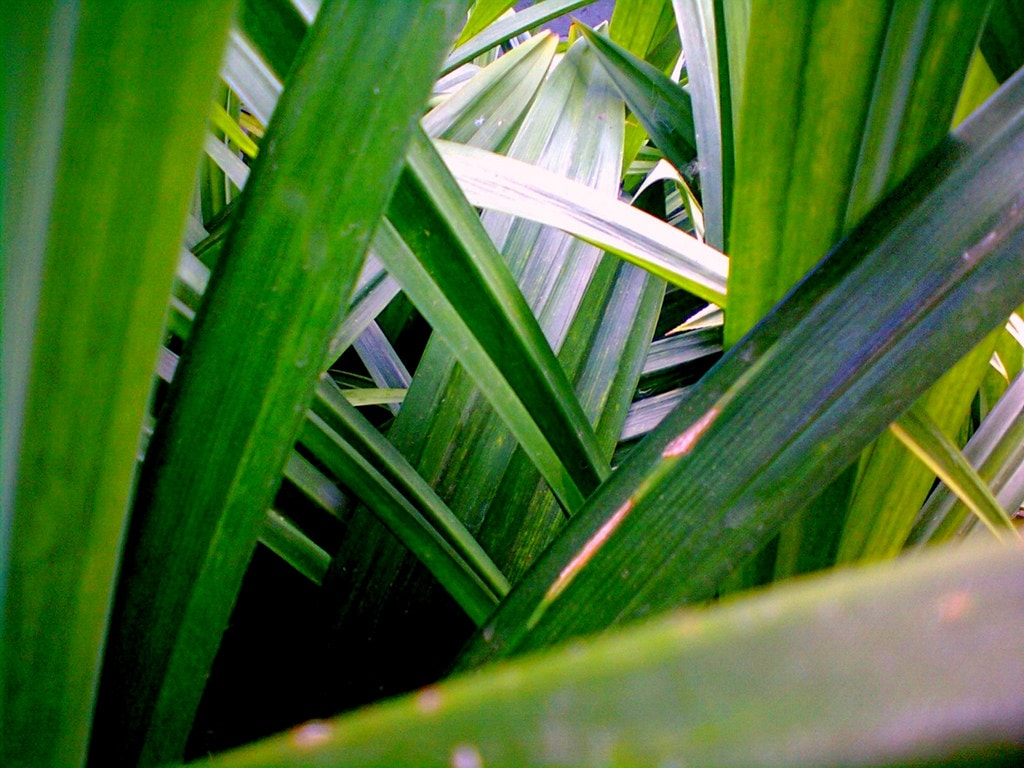 The long, green blade leaves are found all across Southeast Asia and are typically used in dishes for fragrance, colour, or sweet taste. Also known as screwpine, pandan can be used in drinks as flavouring, ground to a paste for its bright green colour, or used as food wrapping to add flavour and aroma.
The pandan cake also made it to CNN's "Cake of the World" list earlier in the year and Western countries have started selling pandan-based desserts such as ice creams and pancakes. But here in Malaysia, pandan leaves are used in both desserts and savoury foods. Not sure how to enjoy the flavours of pandan? Here are some of the common foods found in Malaysia that use this "new vanilla" leaf.
1. Pandan layer cake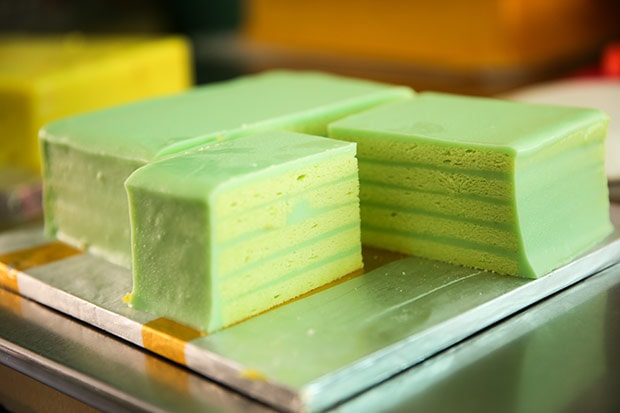 Layered alternately with pandan cake and pandan jelly, this dessert can be found in most bakeries and markets in the country. Some like the added texture and flavour of desiccated coconut. The layered cake is made using pandan paste and pandan water, which is extracted by blending the leaves with water.
Get the recipe here or watch how to make it here.
2. Kaya
A classic kopitiam (traditional coffee shop) favourite, kaya is a coconut jam flavoured by pandan leaves and can be found at most sundry shops and supermarkets in Malaysia. It's made from eggs, sugar, coconut milk, pandan, and sugar, and typically spread on toast and served with soft-boiled eggs.
Get the recipe here or watch how to make it here.
3. Onde-onde
One of the many traditional kuih-style desserts in Malaysia, onde-onde is a glutinous rice ball with palm sugar filling. Kuih is a general term for Malaysian tea cakes or desserts. The outer glutinous layer is infused with pandan and is then filled with palm sugar or "Gula Melaka" as it is most commonly known in Malaysia. The ball is then rolled in grated coconut, creating a bite-sized ball, bursting with sweetness.
Get the recipe here or watch how to make it here.
4. Pandan-steamed rice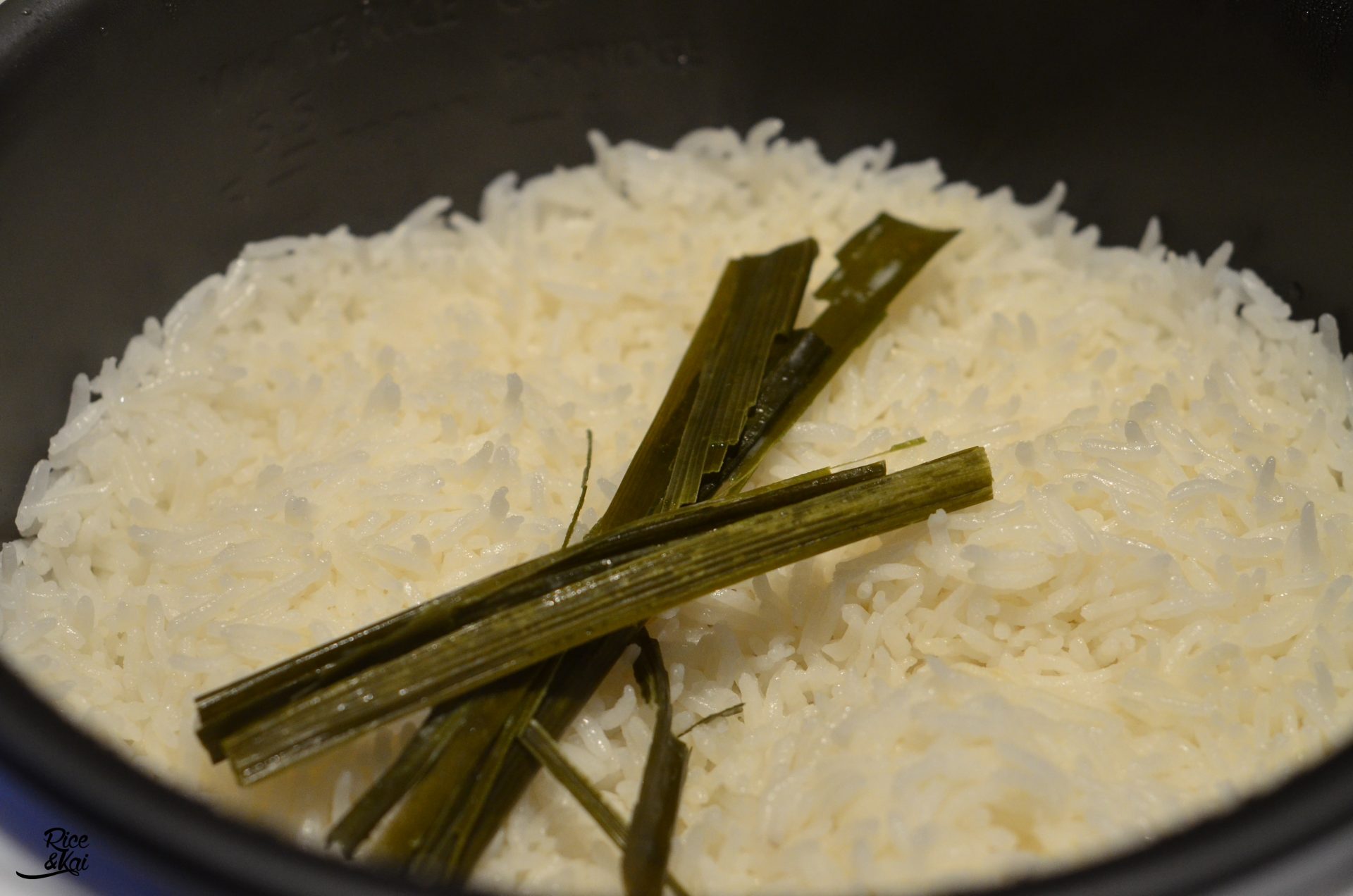 Thinking of having rice for dinner? Make it a little special by adding a pandan leaf in it! Making this is as simple as just adding knotted pandan leaves to the mix when steaming rice. To create a richer flavour, you can opt to use coconut milk to steam the rice. Malaysia's iconic nasi lemak is usually served with coconut or pandan rice.
Get the recipe here.
5. Pandan chicken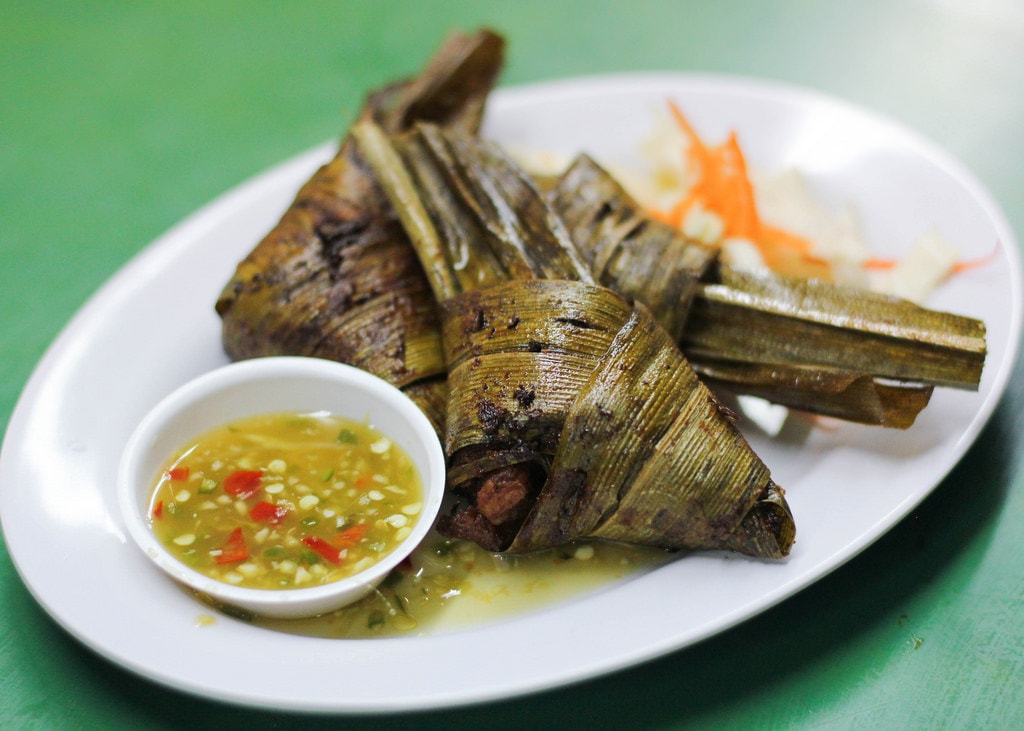 Fried chicken wrapped in a pandan leaf and deep fried, how much better can it get? A common Thai dish, this is one of the most popular ways of using pandan in savoury food. With it being deep-fried, the pandan essence is absorbed into the chicken.
Get the recipe here or watch how to make it here.
6. Pandan chiffon cake
Add a little twist to your fluffy and soft chiffon cake by adding some pandan extract to the mix! It's the perfect accompaniment to a hot cup of teh tarik or coffee!
Get the recipe here or watch how to make it here.
7. Pandan swiss roll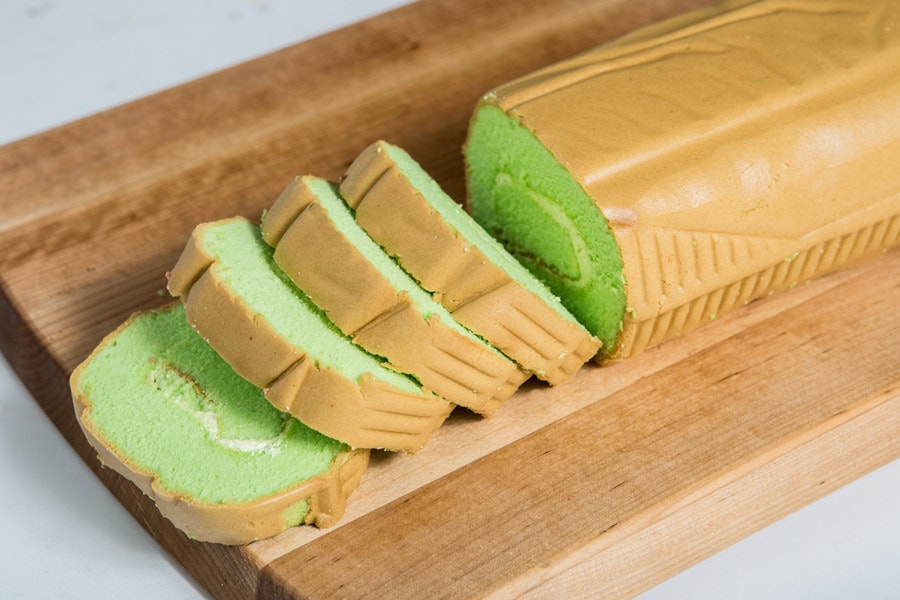 Adapt your favourite swiss-roll recipe by replacing milk with coconut milk and adding pandan extract. To really bring out the flavours of Southeast Asia, add some palm sugar to the cream filling.
Get the recipe here or watch how to make it here.
8. Kuih Seri Muka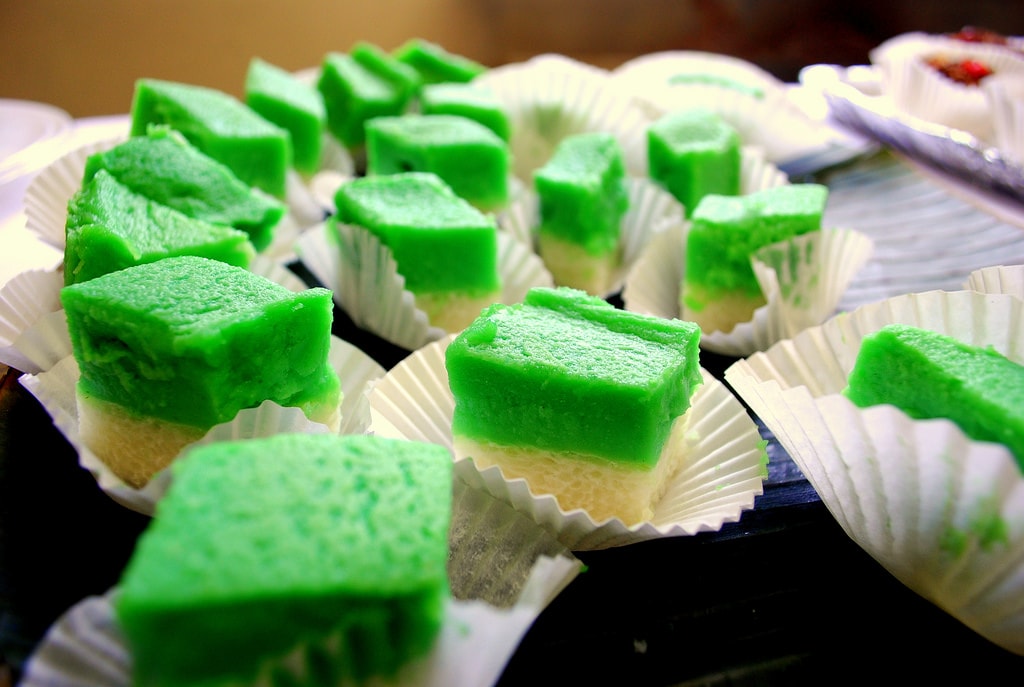 Another traditional kuih, seri muka literally translates to "radiant face" but does not have any significance to the way it tastes or looks. It's made up of two layers – a bottom white layer of glutinous rice steamed with coconut milk and a top green layer of pandan-flavoured custard.
Get the recipe here or watch how to make it here.
9. Cendol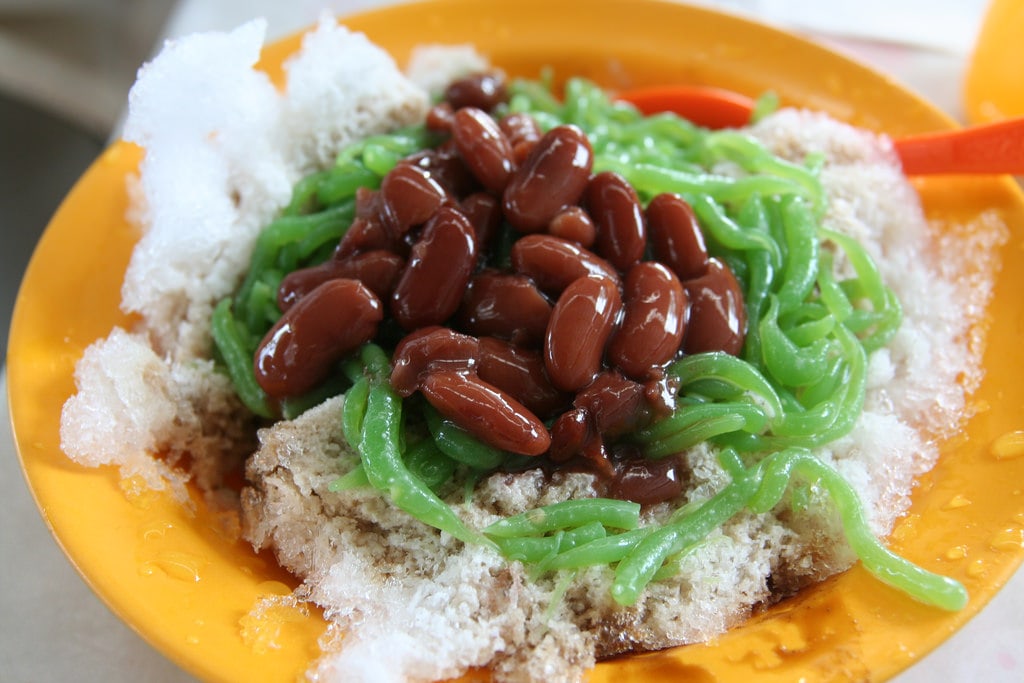 A combination of palm sugar with chubby noodle-like pandan strands topped with coconut milk, red beans, and shaved ice makes for a refreshing and sweet desert on a hot day! While the origins of cendol have not been fully verified, this dessert can nevertheless be found in most Southeast Asian countries.
Get the recipe here or watch how to make it here.
10. Kuih Ketayap/ Kuih Dadar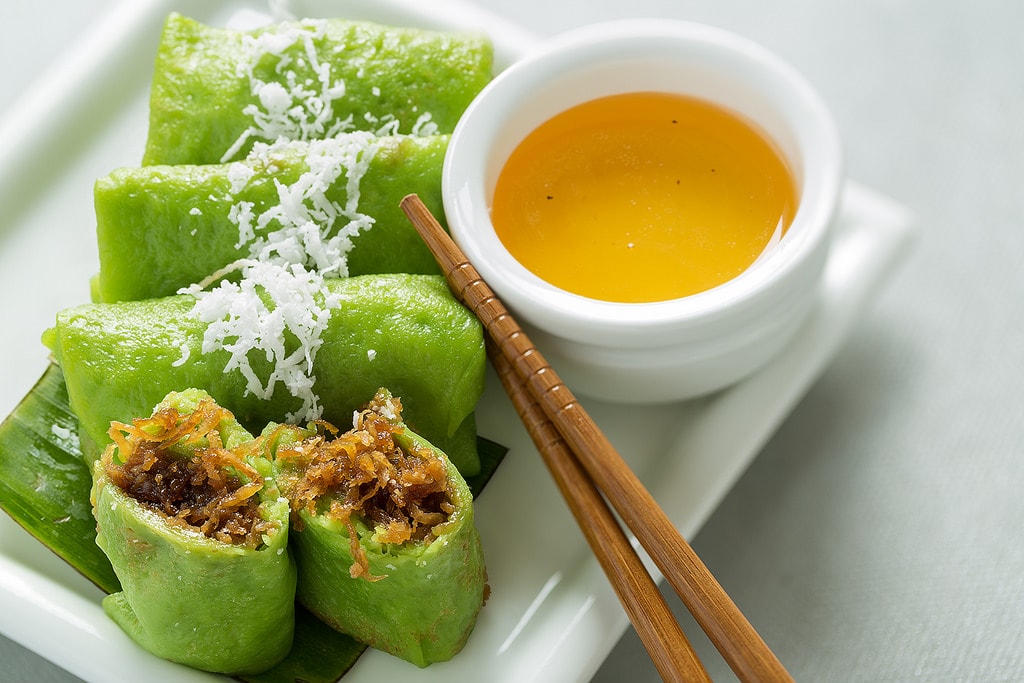 Grated coconut and palm sugar is wrapped in a coconut pancake, coloured green and flavoured using pandan leaves, creating a sweet mini-burrito dessert. This kuih is a popular choice during tea time in Malaysia.
Get the recipe and watch how to make it here.



" ExpatGo welcomes and encourages comments, input, and divergent opinions. However, we kindly request that you use suitable language in your comments, and refrain from any sort of personal attack, hate speech, or disparaging rhetoric. Comments not in line with this are subject to removal from the site. "



Comments