One of Malaysia's most eclectic, enjoyable, and accessible cities has to be George Town, offering fascinating history, multiculturalism, and legendary food in equal measure. Penang native Paula Tan takes a look back at George Town's rich heritage with the sort of insight only a child of that city could possess.
A story I was told as a child had it that the beginning of Penang began with light – in this case, Francis Light. While revered as the distinguished founder of Penang, some believe he was an English freebooter whose business horse sense turned the island into the premier Asian trading hub of the 18th century. While I smile at the mention of his Thai-Portuguese princess with whom he is said to have had six children with, I can't deny that, while living large, Francis also achieved a feat in the legacy he left behind.
These days, it's tourists as much as traders who come to Penang, but the island retains a fair amount of the cosmopolitan richness of Francis' era, especially in the old quarter of the city's capital, George Town. Here, Chinese, Malay and Indian influences prove a hypnotic blend in what once was a British colonial bastion. Its friendly people aside, the chief attraction here is George Town's ambience, which if bottled, could possibly outsell the iPhone X.
A Tale That's Still Being Written 
Even as Komtar Tower dominates the city skyline, part of George Town's appeal lies in its modesty. Not so much a melting pot as a supersized smoothie, it is a regular everyday community, where people live, work, and raise children – not some touristy showpiece. Welcome to the Malaysian island idyll, which, you should know, has also produced icons like celebrity shoemaker Jimmy Choo.
Over the decades, Penang has remained the rare tropical island where a walk through town almost trumps a day at the beach. Centuries of merchants and entrepreneurs from Europe, China and India have been drawn by the magnetic pull of this little island up north. The colonial capital they built remains infused with a haunting charm, with colorful street art as much a draw as the historical architecture, coupled with one of Southeast Asia's richest street food scenes. In a field that still pays homage to Queen Victoria, the old Chinese Recreation Club holds its ground, a relic from early this century. Patrons can still enjoy Hainanese cuisine served on its porch with a view of tennis games on the lawn.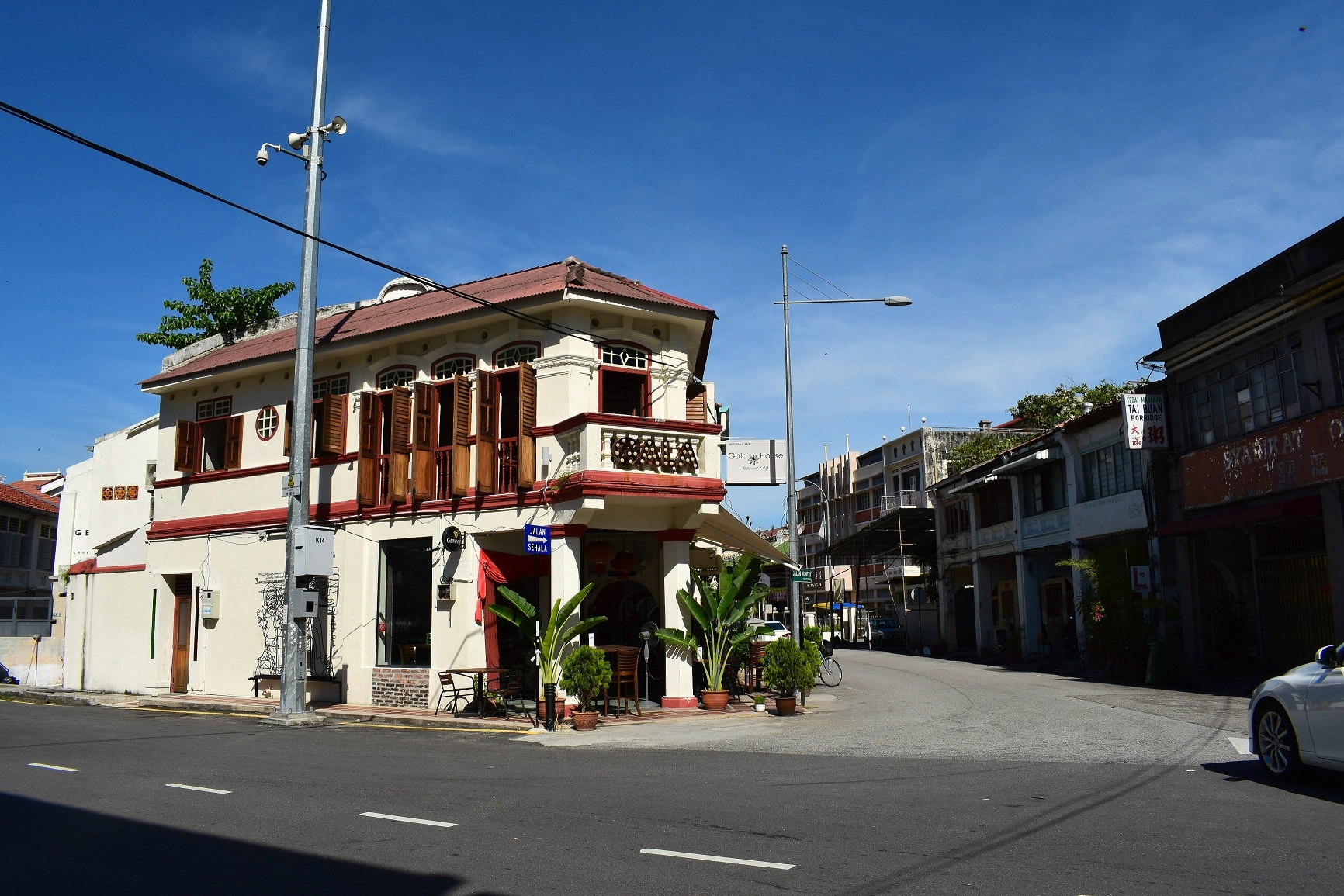 On the other side of town, Padang Brown remains with its semi-circle of hawkers who have been serving local favourites there for over half a century. While these timeless favourites have survived, all across the city, hip cafes and restaurants continue to mushroom, providing visitors with a selection to please any palate.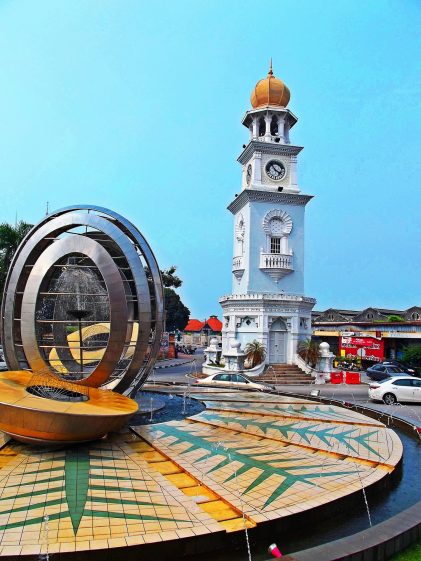 Founded by the British as a trading hub, Penang has a strong Chinese influence, borne of migrants who settled here for work generations ago. It is also considered the starting point of Penang and Melaka's Baba-Nyonya culture. Due to its importance in the past as a trading port, Penang has become a robust blend of cultures and religions across Southeast Asia and is home to some of the most important monuments in the region.
Today, it is a modern city too, with high-rise condominiums and shopping malls. Yet, the core of Georgetown remains UNESCO-tagged and packed full of things to see. As one wanders the old town, restored heritage buildings, icons of the Chinese Asian diaspora, have been reborn with new purpose.
The opulent Penang Peranakan Museum, the Khoo Kongsi clan house and beautiful Seven Terraces offer glimpses into how Chinese immigrants both shaped and influenced the land they chose to call home. The Khoo Kongsi, in particular, is the ancestral home of the Khoo family, and a well-preserved and ornate status symbol. The clan houses of the day were a meeting point for entire families and served as the headquarters, and such houses were de rigueur among the Chinese merchants and tycoons of the 15th century.
However, only a handful have been as beautifully-preserved as this one. Some of the best hotels and inns are housed in refurbished old buildings, such as the whimsical Blue Mansion, built by 19th century magnate Cheong Fatt Tze. Another one to check out is Ren i Tang , a converted Chinese medicine hall in Little India where an ingenious pulley spares guests from hoisting bags up the narrow stairs.
A little younger is Penang's latest offering, the ingenious Swallow : The Saw Emporium, which opened in November 2017. Springing from the shadows of a forgotten, 67-year old sawmill on Macallum Street, the Saw Emporium is the brainchild of a 4th generation owner. Completely transformed, the space now houses several renowned food and beverage outlets, some of them award-winning. In these old streets of the provincial capital, Penang truly shines, reflecting the luminous aura of its past. Here, old world craftsmen still hammer away in turn-of-the-century shophouses, just doors away from dragon-crested temples wreathed in incense. Sundown invariably sees gatherings around tables for mahjong.
A Masterpiece of Heritage
Less than two decades ago, it was George Town's crumbling vintage architecture and faded trishaws that first caught the eye of visitors. Old Georgetown, the heart of the city, lies close to the historical docks and is recognized by the colonial and traditional-style buildings that reside there.
Their proud form will leave you in awe of the splendour Penang once enjoyed during its history as a trading post in Southeast Asia. Join guided walking tours to view the heritage sites within the city, or hire one of those trishaws to take you on a breezy spin along streets whose very names pay tribute to Penang's history. Victoria, Armenian, Farquhar, Light – of course – Stewart, and naturally, where would George Town be without Love Lane? Speaking of Love Lane, seek peace there in the beautiful of Church of the Assumption, founded in 1786. A little further up on the corner, enjoy a quiet respite at the 19th century Anglican masterpiece, St Georges.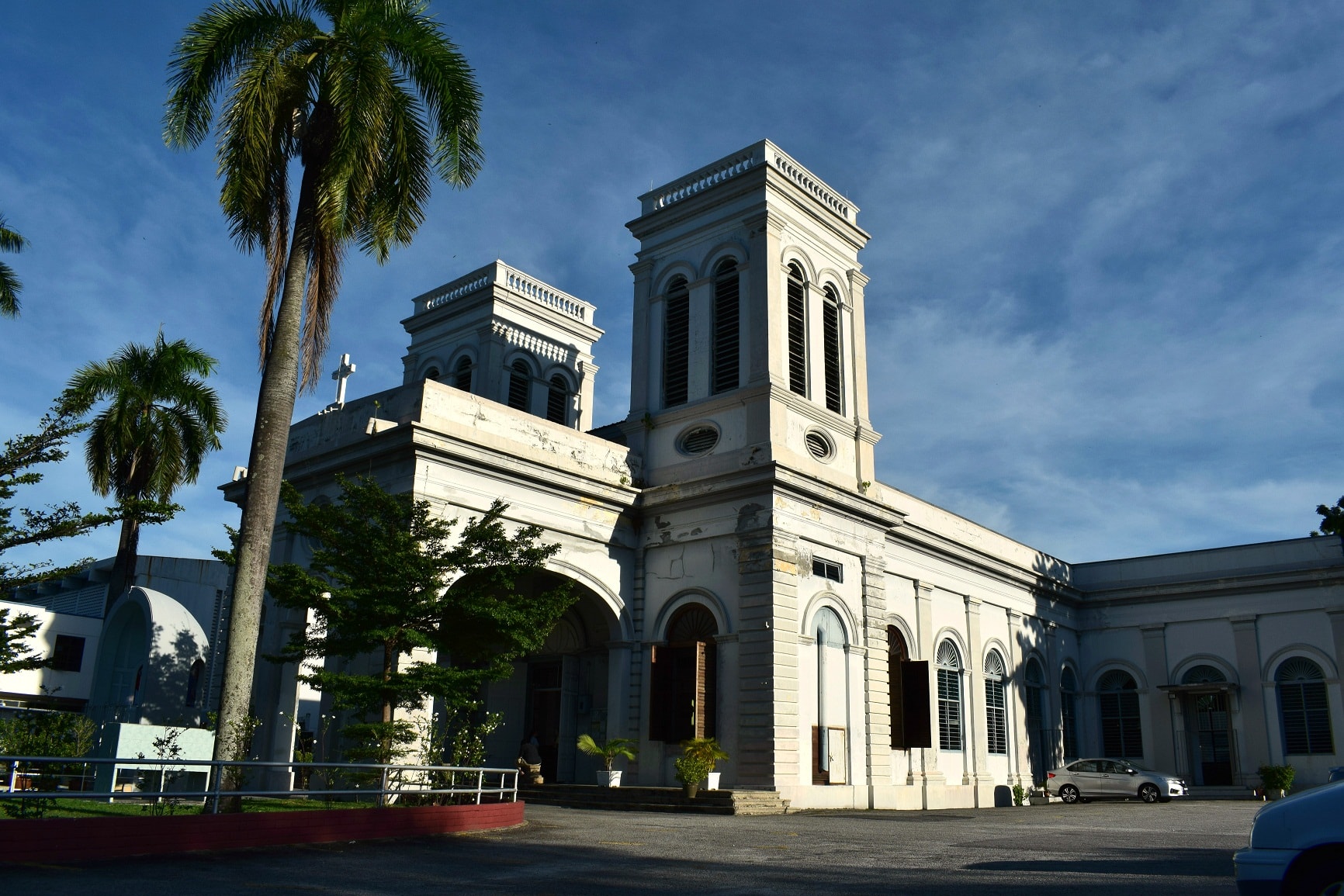 Stroll around a corner these days and chances are, you'll spot an original work of selfie-inspiring street art. On this multi-ethnic island, its most distinguishable works have been placed there with love by – ironically – a Lithuanian painter named Ernest Zacharevic, whose work evokes comparison with Norman Rockwell's oeuvre. Also, keep a lookout for a mural of a larger-than-life Indian boatman by Russian artist Julia Volchkova.
The artsy Hin Bus Depot along Gurdwara Road is a wonderful place to discover art among the crumbling remains of buildings that once stood there. Other pieces to look out for in the heart of Georgetown are over four dozen cartoon style steel-rod sculptures by Malaysian artists, each a morsel of local history, including one memorializing Jimmy Choo, which – have you noticed – rhymes with shoe? Each a still-life guide in itself, these combine in a medley of diverse subjects, such as the Indian soothsayers with fortune-telling parakeets, and how Tok Tok Thn'g rock candy is made.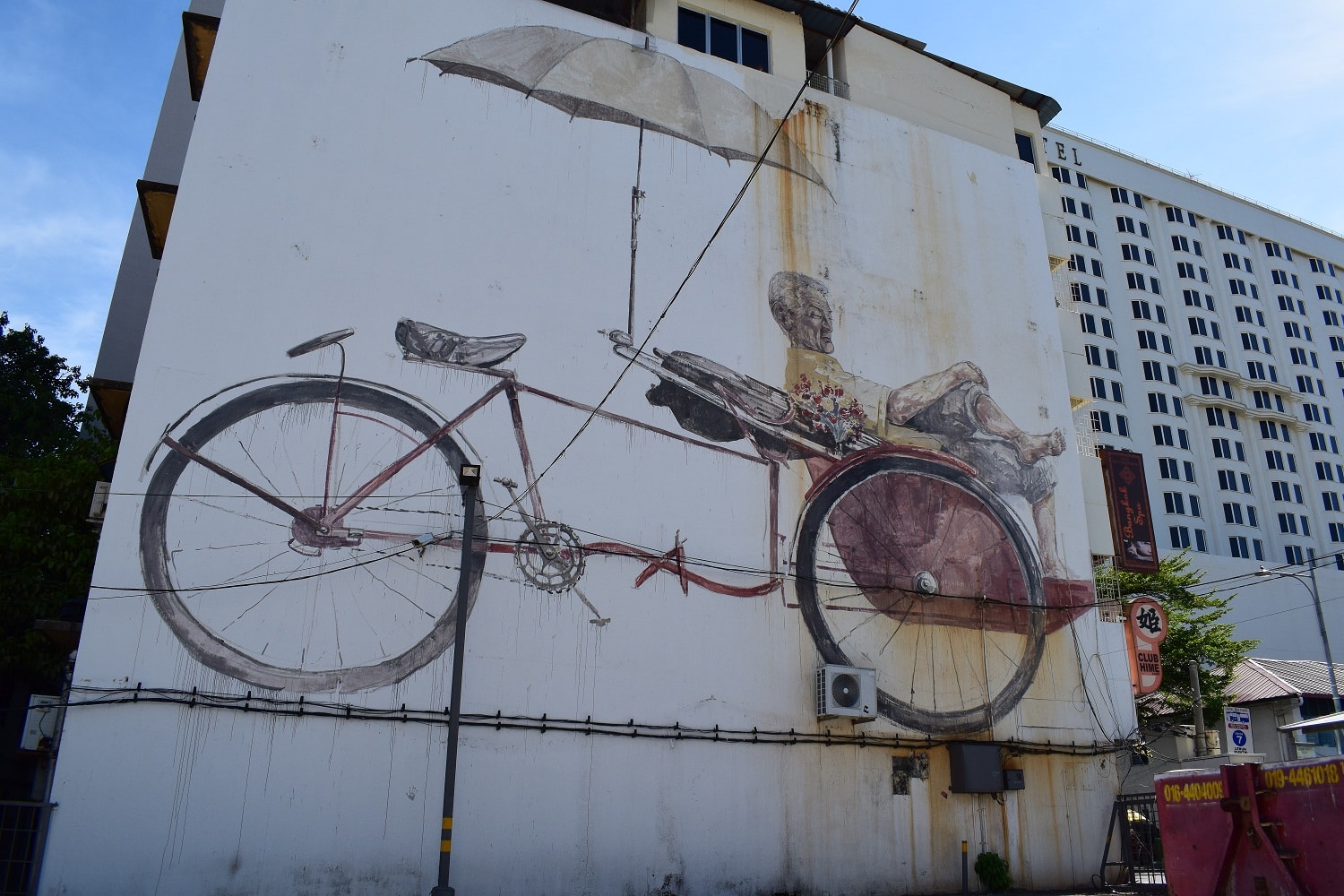 Located in Muntri Street and probably the only two of their kind in Malaysia, the Camera Museum and Asia Camera Museum Penang have on display nearly 2,000 varieties of cameras between them. Visitors are allowed to touch these, and are even given training on how to use the various models. These are must-visits for all shutterbugs, professionals and even amateurs, and a fine place to prime yourself before heading out for those dazzling beaches of the Malaysian East Coast.
An Island Like No Other
While other Asian islands rely on the sun-sea-and-sand formula, Penang's street cred is largely built on its arts and culture scene. Georgetown steps into the international limelight in the second half of every year with its arts festival. Conjured from scratch in 2010 by its director Joe Sidek, it draws acts as diverse as a Japanese interpretation of Kafka's Metamorphosis, Iranian experimental theatre, and Polish puppeteers enacting the last days of silver screen siren Marlene Dietrich.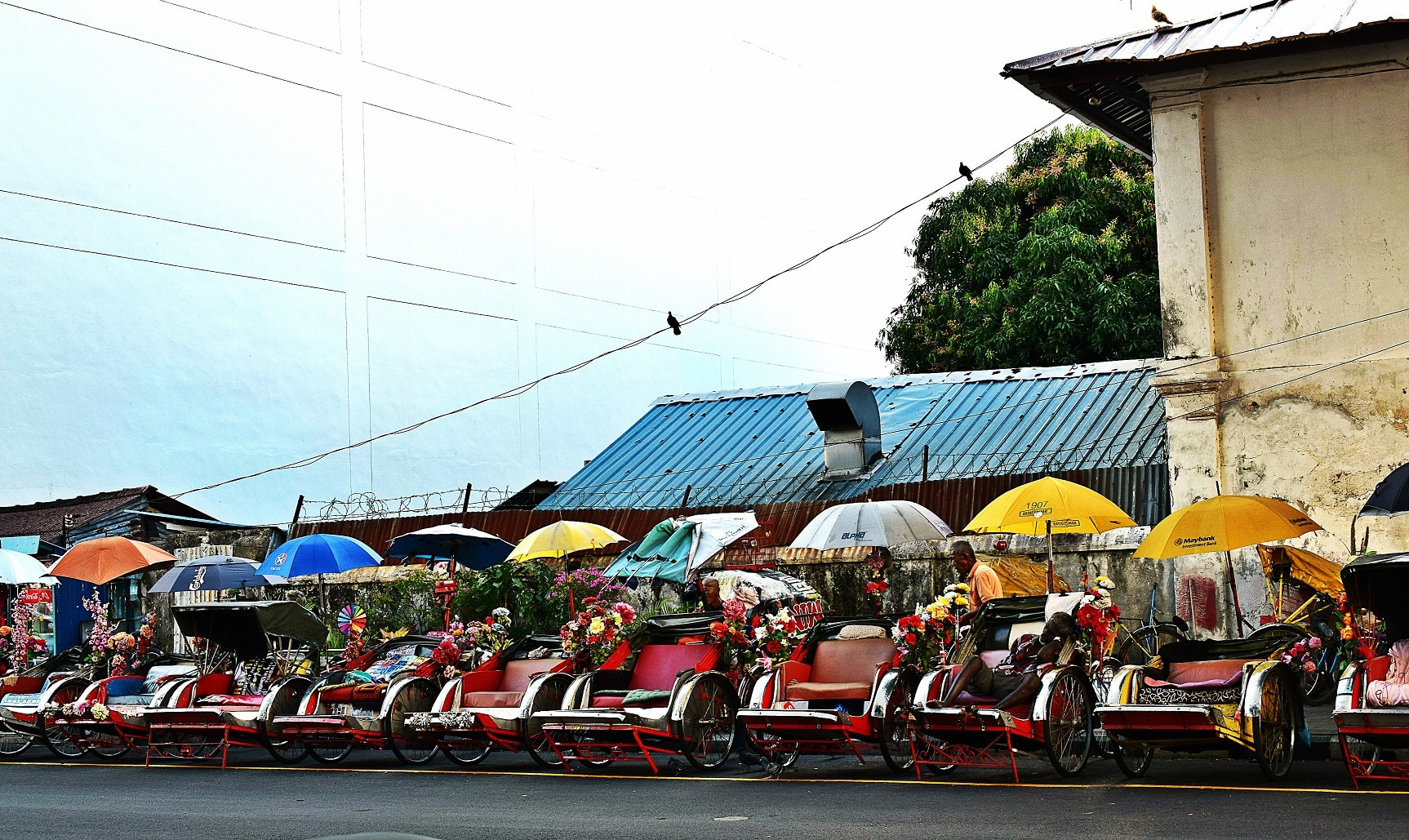 With a metropolitan landscape that's nothing short of a living museum, an incredible heritage, and a lingua franca that outdoes Hungarian, George Town is where culture and life have become one. So, if you've been searching for a fresh experience, you needn't go far: one waits here for you.



" ExpatGo welcomes and encourages comments, input, and divergent opinions. However, we kindly request that you use suitable language in your comments, and refrain from any sort of personal attack, hate speech, or disparaging rhetoric. Comments not in line with this are subject to removal from the site. "



Comments