Oranges in your home, oranges in your office, oranges in your car; you get the drift. Now that Chinese New Year is almost over, what are we to do with all the extra oranges? Have no fear, creativity is here! I've compiled a list of ideas ranging from food to decor and even home improvement. Some of these are so fun, you'll be substituting oranges for other ingredients, or buying more oranges for the heck of it. Check out this (hopefully inspiring) list of 10 things to do with oranges!
1. Eat them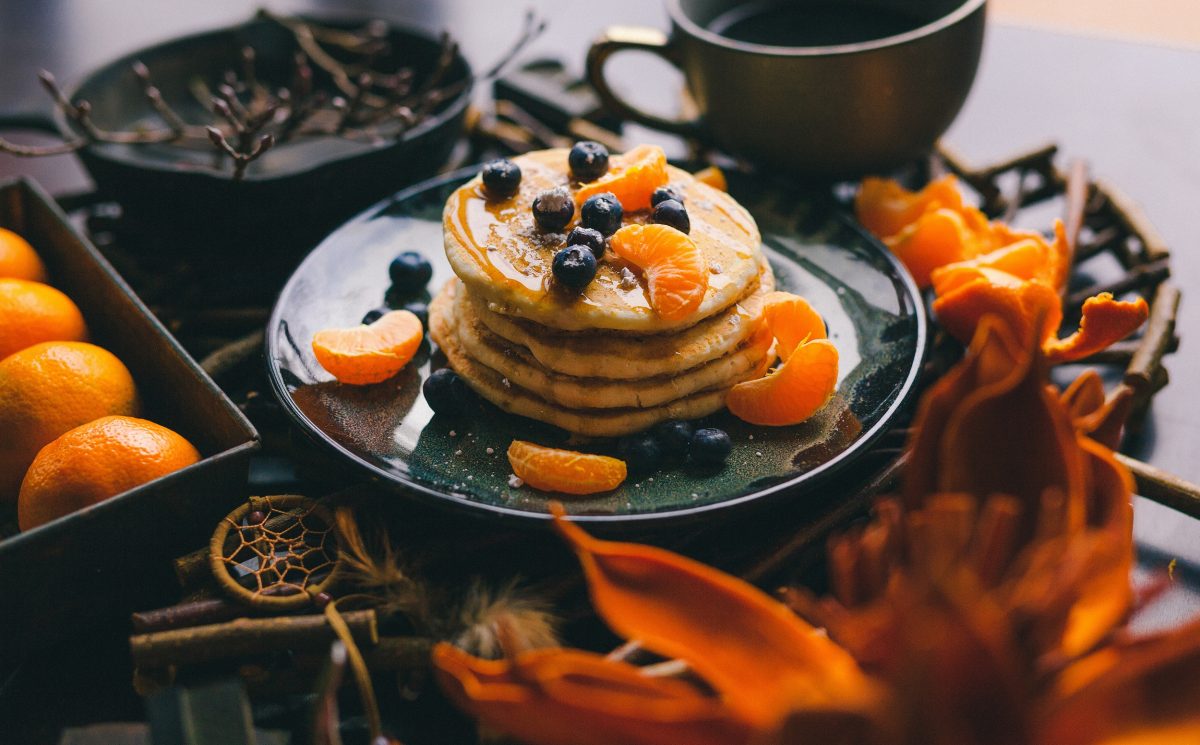 Before you roll your eyes, feast them on the gorgeous picture above and remember that this is just one of many, many food options you can create with oranges. You could bake a Moroccan orange cake, put together a refreshing shrimp and orange salad, cook up an orange chicken dish, make a lovely marmalade, or spice up your life with this carrot, lentil, and orange soup. Then, there's the option to infuse other cooking ingredients with oranges, like olive oil, rice, and even steak.
2. Drink them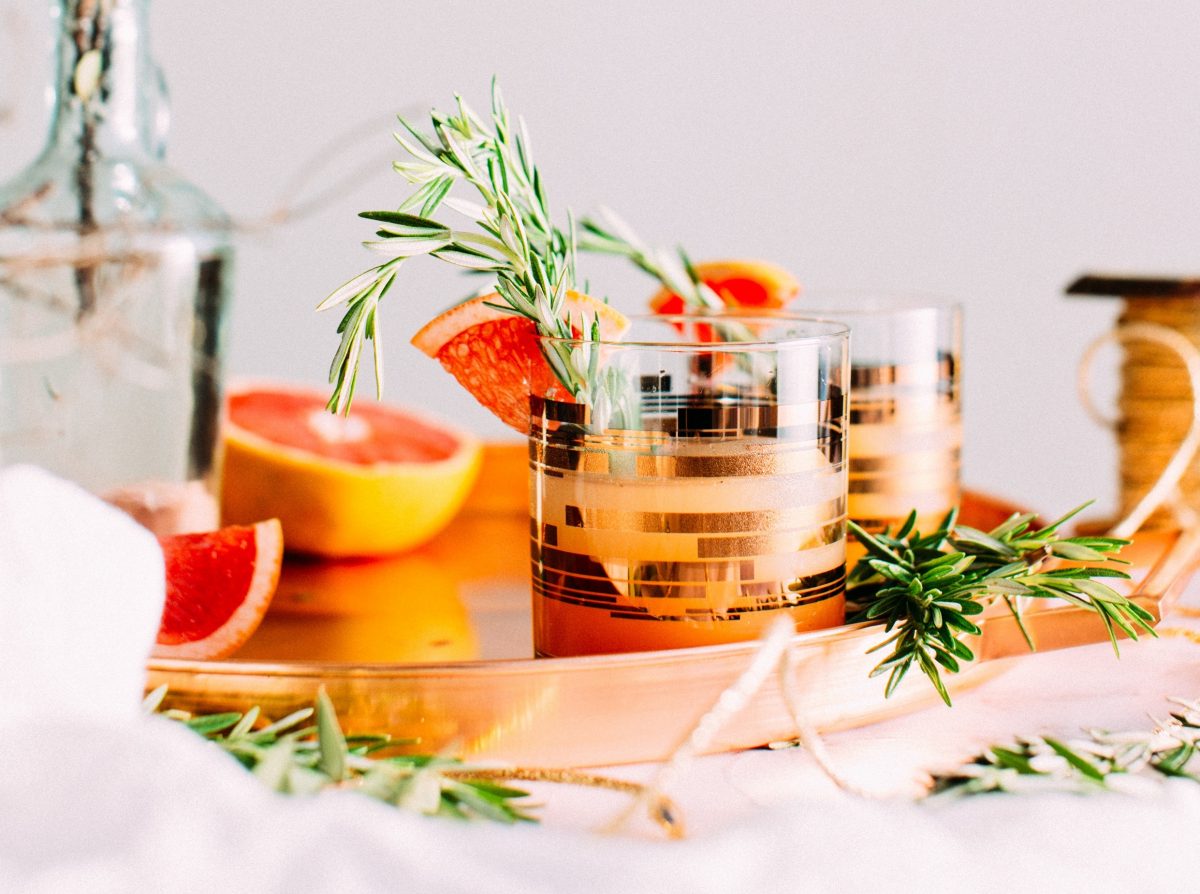 Besides good ol' OJ, there's a gazillion ways to incorporate oranges into drinks. You could use them in iced orange coffee, infused water, or choc-orange hot chocolate. Bringing in our good friend, alcohol, the possibilities become seemingly endless – mimosa, Old Fashioned, sangria, Rum Swizzle, Bocce Ball, Screwdriver, and Fuzzy Navel, to name a few. Even Jamie Oliver's got a recipe for a chocolate orange espresso martini.
3. Freeze them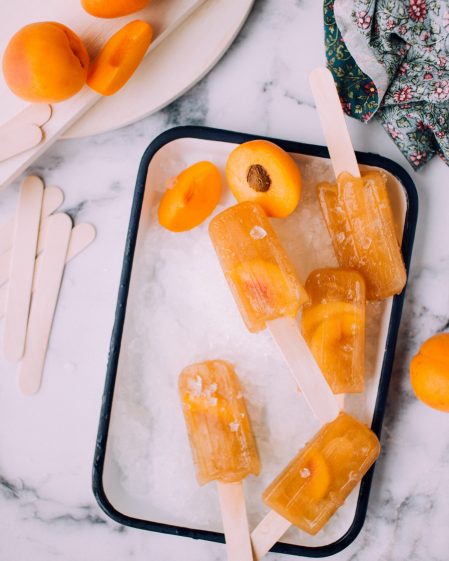 Yes I know those are peaches, but the point is, as with most ingredients, freezing for later use is a good way to prevent wastage. When it comes to oranges, not only can we freeze the flesh, but the zest too, which can be kept in the freezer while preserving its flavour. Frozen orange flesh can be turned into juice, used in acai bowls, shaped into popsicles, and melted down to be used in cooking. Similarly, its zest can be peeled off and kept in an airtight bag or container. Come cocktail time, all you have to do is pop these little citrusy babies into your glass.
4. Use them for cleaning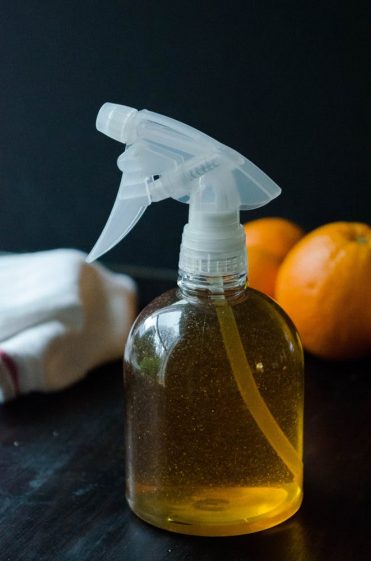 For those who have a garbage disposal built into the sink, orange peels are a great cleansing ingredient to throw in and freshen things. Run some water at the same time to help the peels go down. Another option is to make an all-purpose kitchen cleaner with orange peels. All you'd need is orange peels and white vinegar, and a few drops of orange essential oil if you like.
5. Make your own beauty products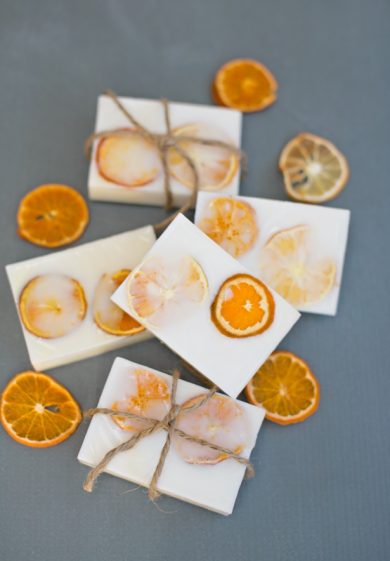 Cook up your own citrus sugar scrub or make your own citrus soap for a refreshing and wholesome addition to your wellness ritual. The best part is that it's completely natural and good for the skin. Did you know you can make your own orange essential oil? Once you do that, use it in this orange coconut oil sugar scrub and goat's milk citrus soap. Warning: Once you start, it'll be hard to stop making your own soaps and scrubs! They also make great gifts friends are sure to appreciate.
6. Decorate with them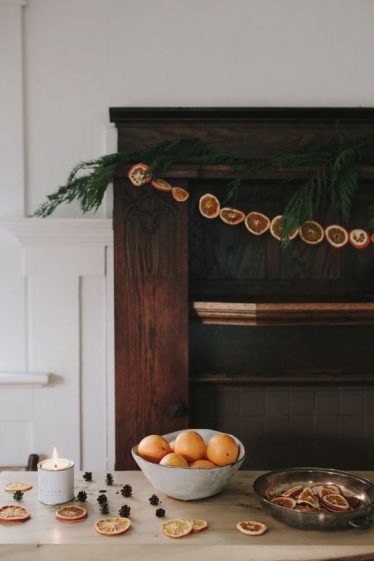 Get crafty! Take advantage of its bright, pretty colour and turn it into pieces for gifting or to decorate your home. The picture above shows a dried orange garland that uses just two materials – dried orange slices and string of your choice. The dried slices could also be used to create greeting cards with a minimalist, natural feel. For a fun kids activity, slice oranges the same way and use them as stamps to make pretty fruit print crafts.
7. Let it linger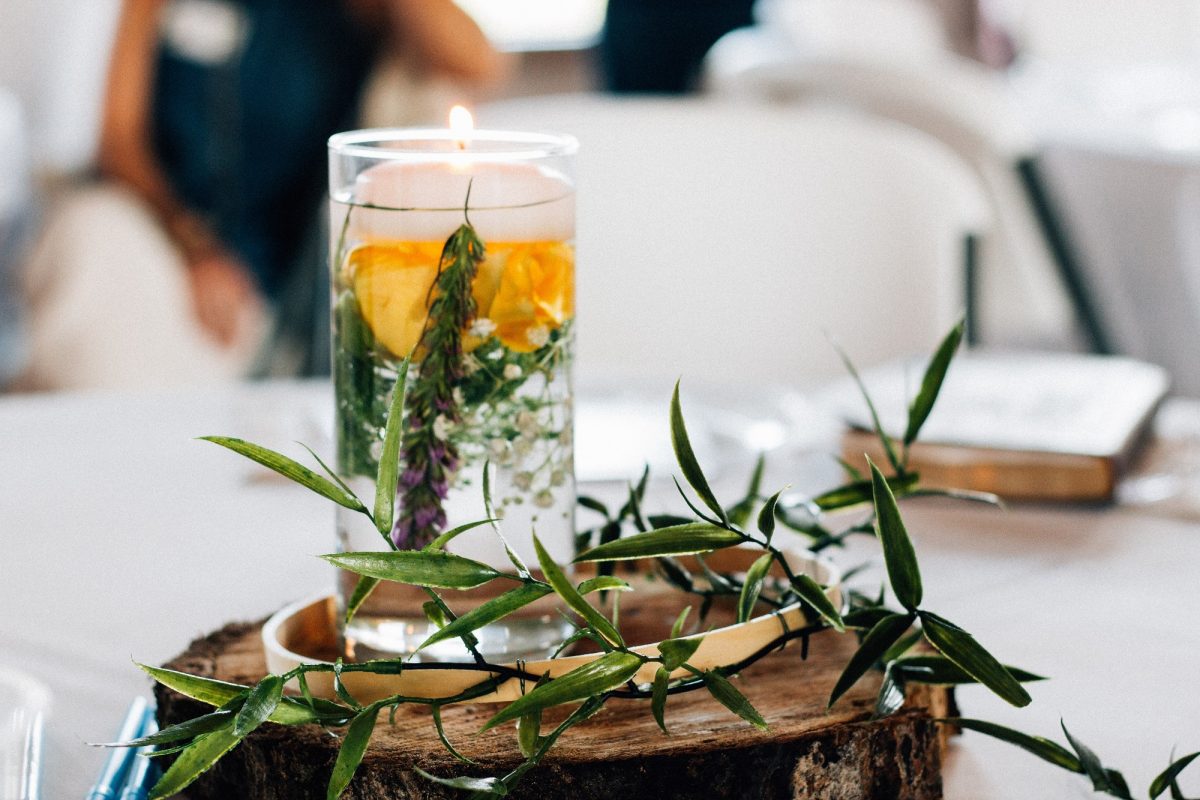 If you've reached this far down the list, your next status could be, "In love with the orange." The scent of citrus is said to help with reducing stress and anxiety, as well as to help with digestion and nausea. For festive seasons, you could boil some orange peels and cinnamon sticks to make your home smell amazing. Otherwise, just drop some orange essential oil onto your candles and light them up for a relaxing ambience.
8. Cat-proof your plants or furniture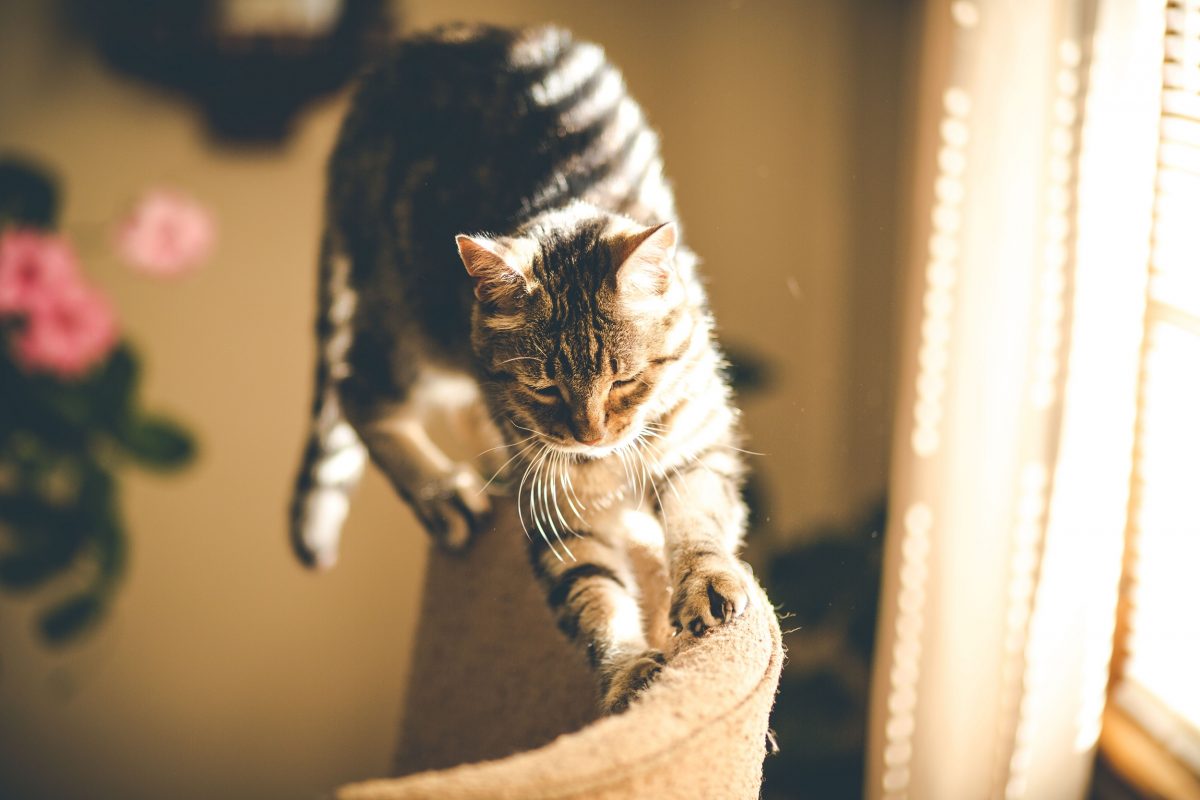 If you're lucky enough to have your own cat, or a visiting one, and need to get them to back off some of the plants and furniture, use oranges. While it's not a 100% guarantee rate of cats hating the scent, your chances are pretty high. All you need to do is mix one part of orange essential oil with three parts water and spray it where you want to keep the felines off. The smell should disappear from our radar after a few hours but the cats will be able to smell it for long after.
9. Concoct your own compost
Senior composters would already know this, but for the rest of us who have yet to begin our compost journey, using up all those orange peels is a good start. To get you started, check out this beginner's guide to composting. If you go along with it and find that composting's your thing after all, your own little garden will just start putting itself together before you know it. Free, homegrown fresh herbs and veggies? Yes, please.
10. Start a fire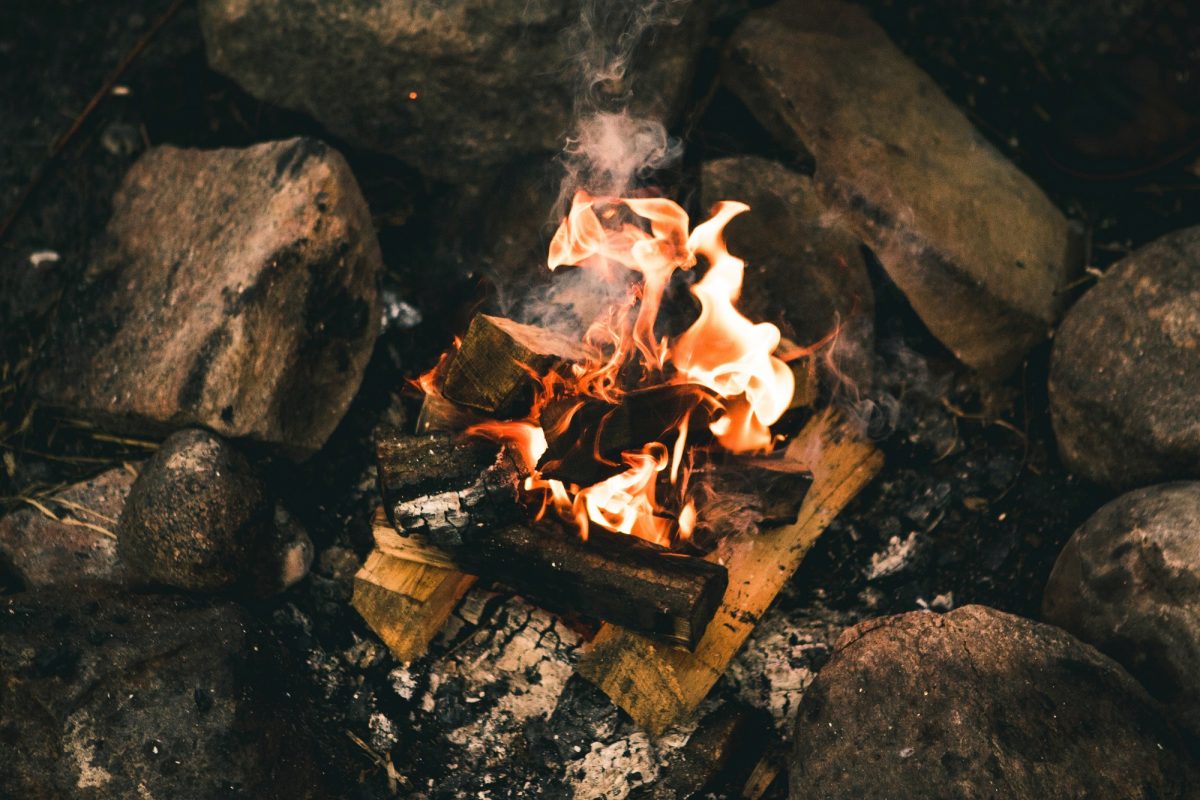 Orange peels contain an oil that works great for starting fires. Just run through these simple steps on how to prepare orange peels for kindling and keep them handy for your next barbecue. The burning process of orange peels releases less creosote than paper, and will give out a beautiful orange fragrance at the same time.
Ready to cook, use, and recycle your oranges yet? Now that you know what to do with them, I'm just going to remind you that oranges are probably going to be on sale these few days. But if the whole point was to finish off your extras, go forth and get to peeling!
---
"ExpatGo welcomes and encourages comments, input, and divergent opinions. However, we kindly request that you use suitable language in your comments, and refrain from any sort of personal attack, hate speech, or disparaging rhetoric. Comments not in line with this are subject to removal from the site. "
Comments