A sprawling island country, the Philippines can seem a daunting destination. Why not start your exploration in the country's capital and its environs, then head out and discover the rest of the Philippines' largest and most populous island. Let David Bowden be your guide to the many delights of Luzon Island.
With over 7,500 islands located in the archipelago, there's an island for everyone's tastes in the Philippines. From near-deserted tropical beaches to ancient rice terraces and volcanic cones, the Philippines are home to over 100 million Filipinos. The Philippines' cultural diversity is almost as marked as its natural assets, with some 70 dialects spoken in the country.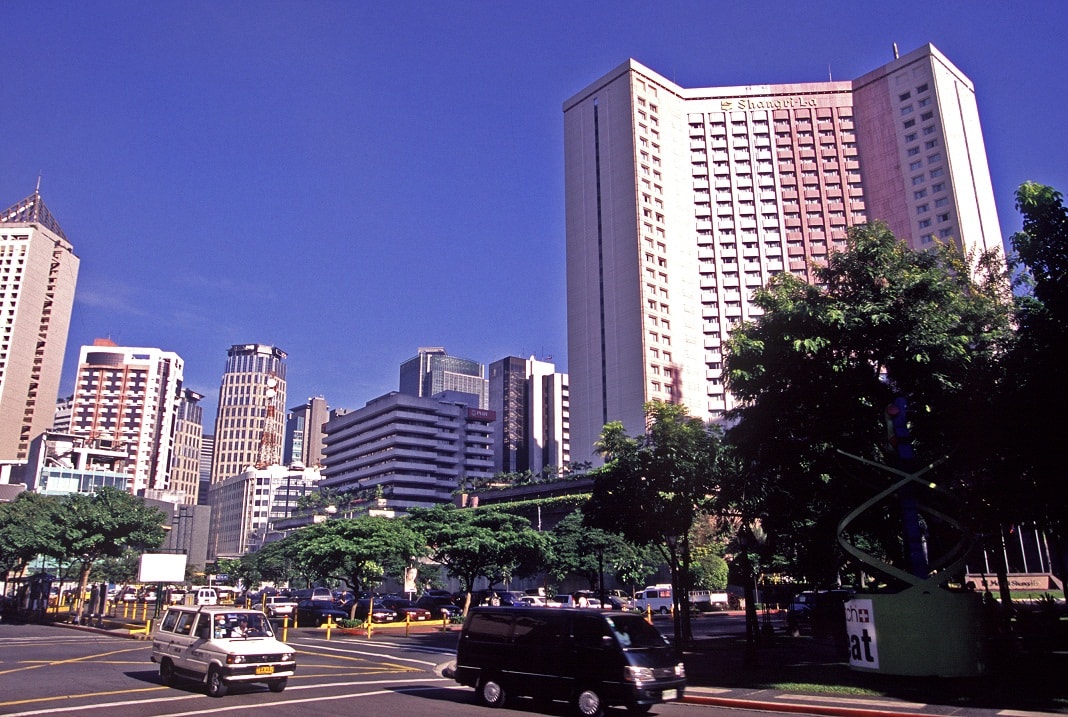 Luzon is the largest island and that's where the capital Manila is located, along with its air gateway for many tourists at Ninoy Aquino International Airport, although there are other secondary international airports for visitors from Malaysia.
Metro Manila is a vibrant city, and with a population that tops 11 million, it's also notorious for its traffic, so choosing a hotel that's near where you want to be is important. Moving around the island of Luzon can be equally challenging, so visitors need to fly or choose a good travel agent to get around.
Bright Lights, Big City
Metro Manila and Quezon City morph into one sprawling conurbation counted as the country's biggest and most densely populated city. The country's colonial histories of Spanish and American influences dominate, as does Catholicism and the English language, although Tagalog is the official language. The country's colonial history has been wryly called '300 years in a convent and 60 years in Hollywood.'
Choose a hotel near the 16th-century Spanish fort of Intramuros to appreciate the importance of Spain on the country and to learn about the fall of Manila to the Japanese during WWII and its liberation by General Douglas MacArthur and the Americans, who joined forces with Filipinos.
Enjoy the chaos of Manila and for those who are game, a jeepney ride is as exhilarating as it gets. Head to Makati for its heady nightlife with The Greenbelt, an upmarket mall with several distinct buildings, offering a range of options from stylish restaurants to lively bars.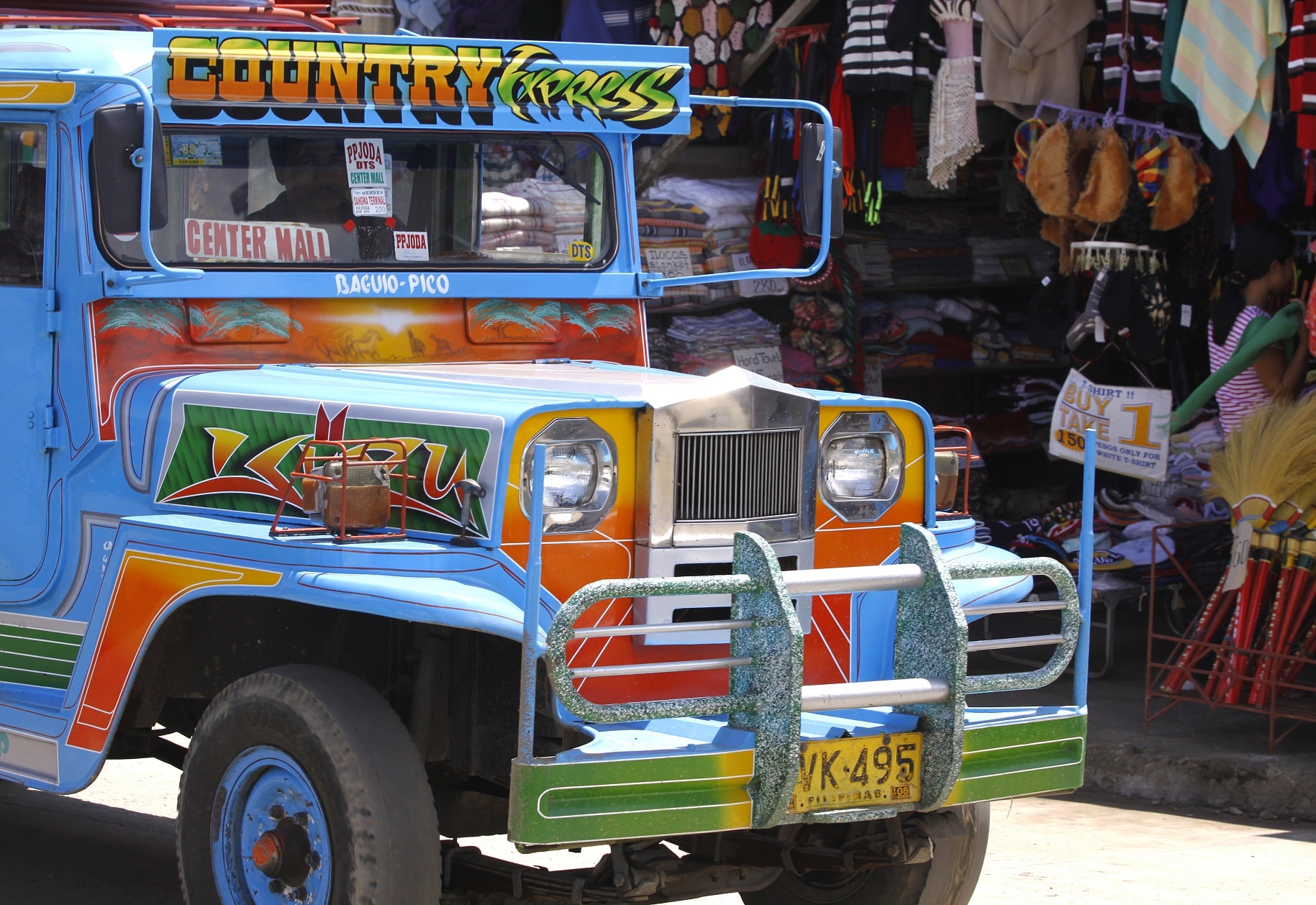 Cool Mountain Escape
For respite from the heat and humidity of the lowlands, head north to the hills of Baguio. Stay in The Manor which adjoins Camp John Hayes Golf Club and walk to the Mile High Centre for its restaurants and bars. The area is named after the US Armed Forces base that was once here, and while it was handed back to the Philippines government on July 1, 1991, the US Ambassador still maintains a residence here.
Enjoy golf on the magnificent 18-hole championship course located at 1,700m above sea level. The country's golfing elite all crave a game on this premier course which was redesigned by Jack Nicklaus about 20 years ago. It's known as the Augusta of the Philippines and guests at The Manor have access to the par 69, undulating course with its narrow pine-lined fairways and lightning-fast greens.
Other activities here include walking, visiting local markets and buying fresh vegetables, and picking strawberries. If that sounds remarkably like what's on offer here in Malaysia's Cameron Highlands, it's no coincidence. The two areas share somewhat similar histories and present-day uses, namely a high-altitude escape for local residents seeking to get out of the heat of the low-lying cities.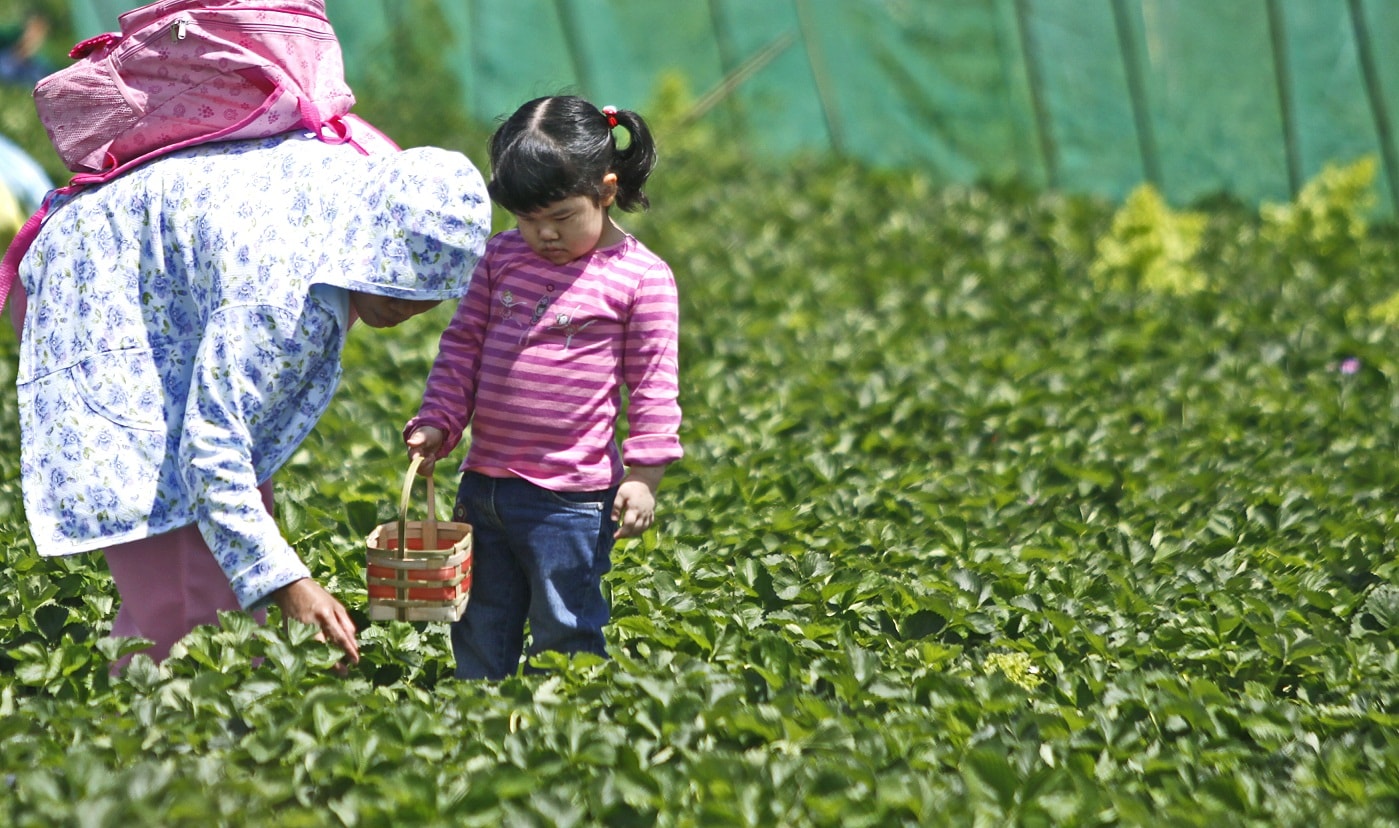 Ancient Rice Terraces
Images of the magical rice terraces of Banaue have been used to promote the Philippines for years. Archaeologists have dated these mud-walled terraces built by the local Ifugao people at 2,000 years old. They are the heartbeat of the highlands – and an engineering feat and fascinating sight for all those prepared to make the admittedly arduous road journey from Manila.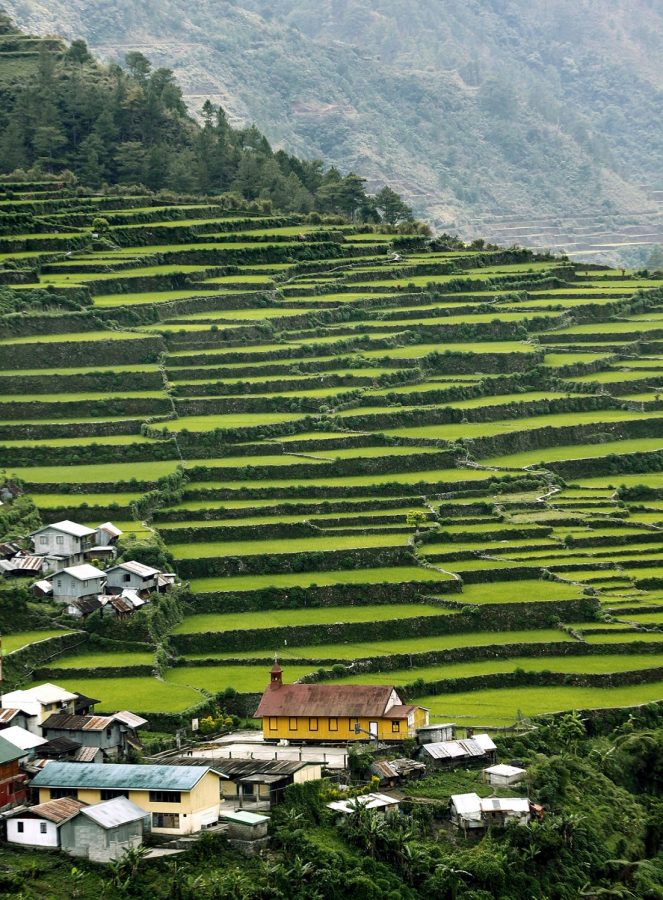 Now protected as a UNESCO World Heritage Site, there are various viewing points, as well as trails through rice fields that are still an integral part of the region's agriculture. Take a bumpy jeepney ride to Batad and then walk for two hours to be surrounded by an amphitheatre of stone-walled rice terraces.
Star-rated hotels are few and far between in the small town, but the modest Banaue Hotel and Youth Hostel makes up for its limited facilities with superb views over the terraces. This remains the best hotel in town, with a pleasant restaurant to admire the rice terraces. While there are several vantage points along the road to Bontoc, no enterprising villager has yet set up a bar selling chilled San Miguel beer, so it's the spectacular views and that's all that you'll get to admire around Banaue.
Calderas and Craters
 Every so often, the Philippines is in the news for all the wrong reasons. Many Filipinos are accustomed to living with natural disasters such as typhoons, flooding, and the occasional volcanic eruption. Visitors need to be aware of these and listen to the best local advice.
Located in what is called the 'Pacific Ring of Fire' there are at least 22 big active volcanoes in the Philippines. The locals co-exist with these tempestuous mountains, and it's even possible to climb some, like Mount Mayon (2,463m) with its perfectly symmetrical cone, located in the national park of the same name. Speed merchants can do this in one day, but others spend three days camping and exploring along the way.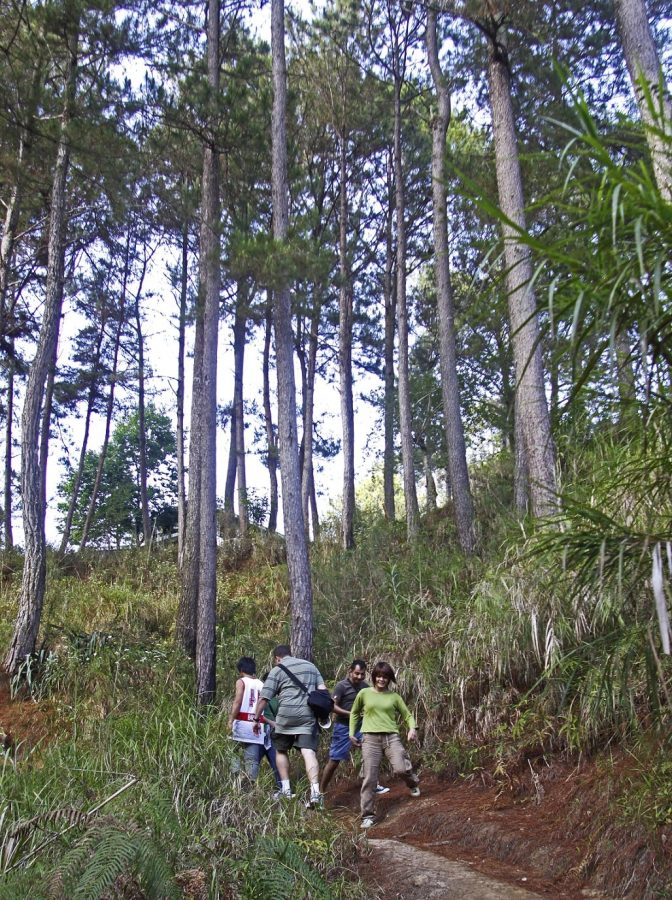 This is no casual walk in the park though, and serious caution needs to be exercised, as Mayon is the most active volcano in the Philippines. Indeed, volcanologists record the occasional rumblings, with the most recent a series of phreatic eruptions and lava fountains which began this January, so climbing the mountain is currently inadvisable, to say the least. (People are fascinated with disasters, however, so tourist arrivals tend to spike following an eruption.) Armchair tourists can head to Ligñon Hill near Legazpi (also spelt Legaspi) to immortalise the view on their camera, capturing what is considered the world's 'most perfectly formed volcano,' owing to its near-flawless symmetry, though that symmetry may be in jeopardy with the latest eruptions, which were still ongoing at the time of printing.
Caves and Coffins
Sagada is located in the mountains of the Cordillera Central on the road between Baguio and Banaue. Accessing this mountainous region is hard work and should only be undertaken by those with a truly adventurous spirit. There is no choice for those who choose to travel between these two destinations, so there is a degree of inevitability about Sagada. Many visit by default while others come by design.

The consolation for some rough travel is the amazing mountainous scenery with precipitous valleys and dramatic peaks and slopes. The locals here are a friendly lot, despite their tendencies to bury their dead in wooden coffins and place them in caves. Hanging around Sagada takes on a whole new perspective, so take time out here to chill out with adventurous backpackers. There are 60 caves to visit, but only serial spelunkers will venture into more than three or four, with Sumaguing being the main one.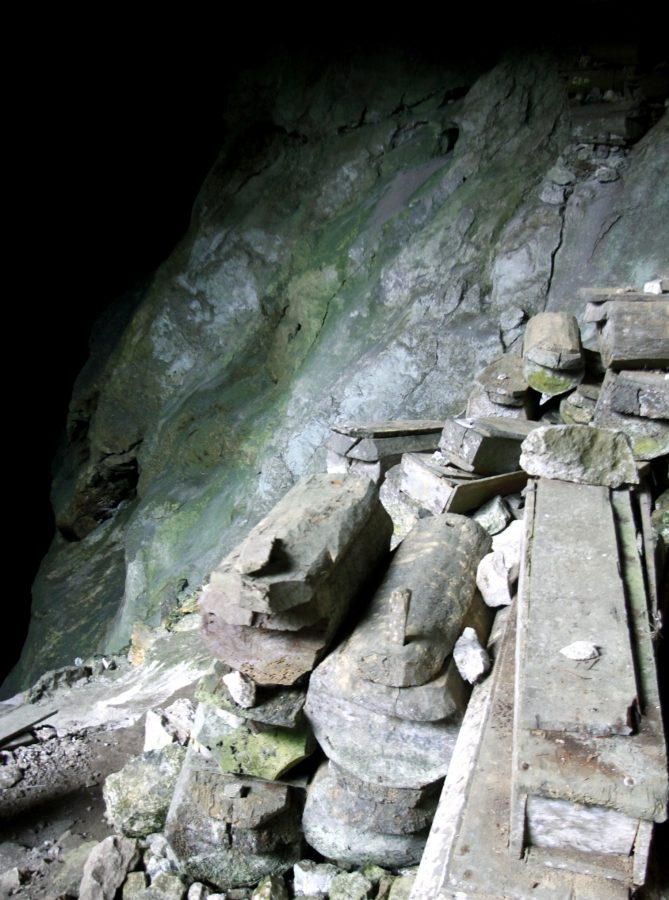 Rafting, hiking, and visiting farms and rice terraces are the other activities. Don't go looking for a St. Regis or even a Holiday Inn, as Sagada is not yet on their radars. Accommodation is somewhat a lucky dip, with the supposed best in town a converted convent, St. Joseph Resthouse, and the best restaurant is the nearby Yoghurt House Restaurant. Nothing is far from anywhere else and walking around in the cool air is half the fun.
Americans and Angeles
The Americans came, saw, and left, but Clark Field near Angeles City remains one of their legacies. The former USAF air base is now home to international airlines such as AirAsia, Tiger, and Cebu Pacific, enabling more direct flights into this part of the Philippines. It offers a gateway to Subic Bay and the central Cordillera and an alternative to Manila.
Nearby, Mount Pinatubo (1,485m) blew its stack in a massive 1991 eruption (its summit was 1,745m prior to the eruption), but remains as one of the region's great sights – and it has now settled down, so no smoke and lava at the present moment. Take a combined 4×4 journey and two-hour walk to the rim and the blue-green lake below or travel in style in a helicopter. The recommended flight takes in the volcano, then continues on over forests and the beaches and bays of Subic Bay.
Beachside Retreats  
Travelling to the beachside resort destination of Subic Bay was once an arduous journey, but direct flights to Clark means that the beaches of Subic Bay are just a few hours away from Kuala Lumpur. From Clark, arriving passengers have the options of travelling to Manila, staying in the adjoining Angeles City next to Clark, or heading off to Subic Bay. While Subic may not rank as the region's finest seaside resort, the waters of the bay are vast and clean, and the golden-sandy beaches are very relaxing and rarely crowded. An array of watersports and related activities provides a resort ambiance.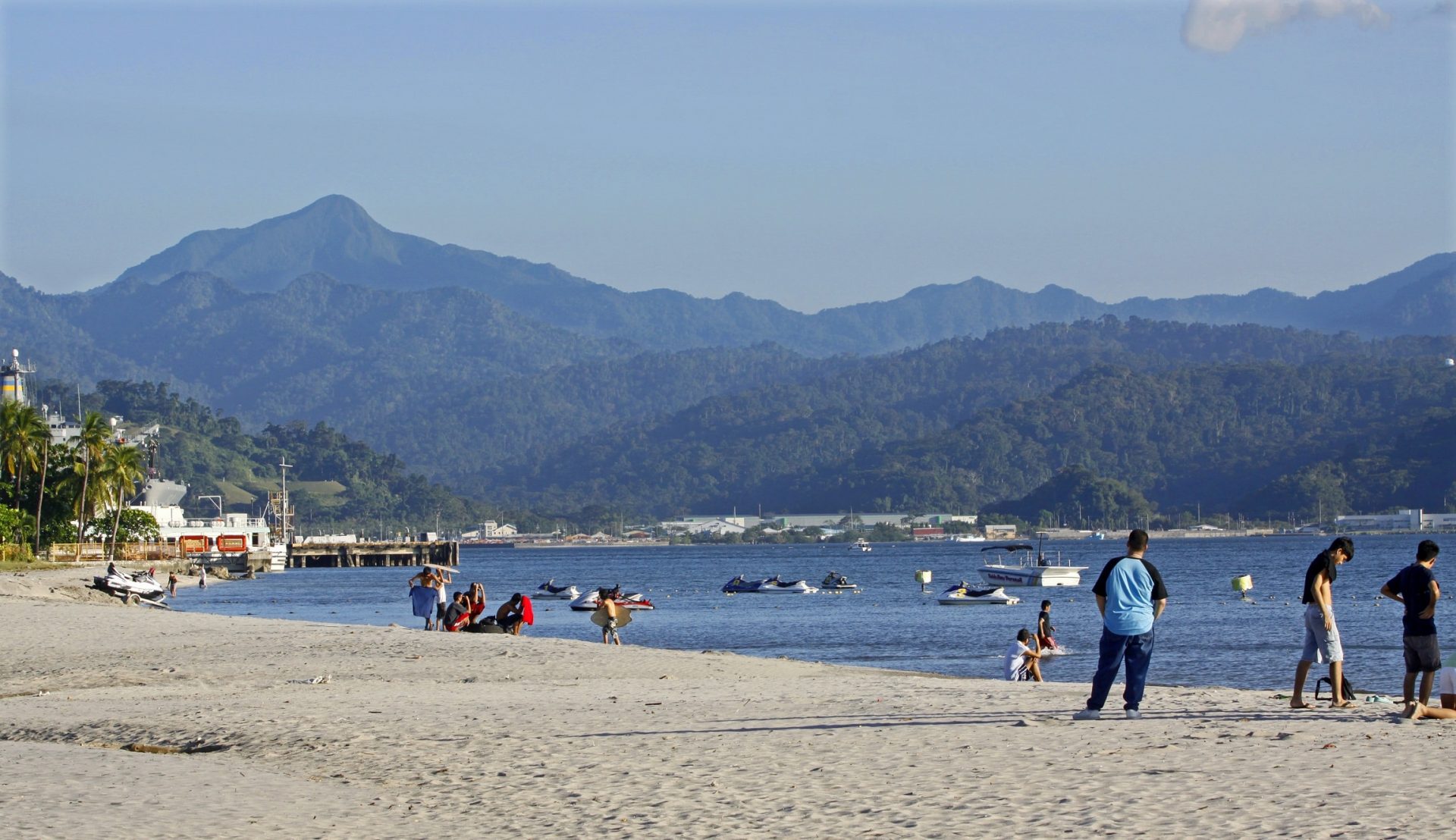 Head south out of Manila to the some highlands around Tagaytay City and then onto the beaches around Batangas. An essential stop is Taal, one of the world's smallest active volcanoes situated in a picturesque lake. Head across the crater lake to Volcano Island which houses another small lake. The best views of the volcano are from Taal Vista Hotel in Tagaytay City. The region's oldest hotel has been renovated but requesting lake-view rooms is important. Relax in the hotel's Asmara Spa and enjoy cultural performances by the Bughaw Dance Group.
Getting There
Manila is well-served with direct flights from Kuala Lumpur, with service to both Ninoy Aquino and Clark International Airports.
Here are some useful tourism contacts – Annset Holidays, Cebu Pacific Airways, Philippine Airlines, and Philippines Department of Tourism.



" ExpatGo welcomes and encourages comments, input, and divergent opinions. However, we kindly request that you use suitable language in your comments, and refrain from any sort of personal attack, hate speech, or disparaging rhetoric. Comments not in line with this are subject to removal from the site. "



Comments