From Vietnam's water puppets, to the marionettes of France, and the bunrako of Japanese, traditional puppetry around the world have found themselves a home within modern puppet theatres. Regular live shows keep the culture alive, while introducing the art to visitors, near and far.
In Malaysia, the humble wayang kulit, or the ancient art of shadow puppetry, is still trying to step out of the shadows. For Mohd Jufry Yusoff, it is a life-long mission.
Tugging at the Heartstrings
Jufry is a tok dalang, a master puppeteer in the art of wayang kulit. Born in Kelantan, the 57-year-old descended from a long line of puppeteers.
He remembers sitting beside his grandfather, Mamat Semail, during wayang kulit performances, watching as he commanded the stage. The plays, usually depicting mythical tales, would be accompanied by traditional percussion instruments. Jufry was only six then, but his love for puppetry only grew ever since, leading him to pursue his studies in traditional arts.
In the 1980, Jufry moved to Penang with his uncle to study both wayang kulitand gamelan music. He eventually became a cultural artist and lecturer at Universiti Sains Malaysia (USM), where he accepts students at the Wak Long Music & Art Centre.
Today, the Wak Long Music & Art Centre promotes traditional arts such as wayang kulit, gamelan and Mak Yong, a mysterious theatre form originated from Kelantan, amongst others.
The centre currently has about 20 musicians and 10 dancers, but puppeteers are hard to find in Penang. "In Penang, there are about 2 to 3 tok dalangs," Jufry said.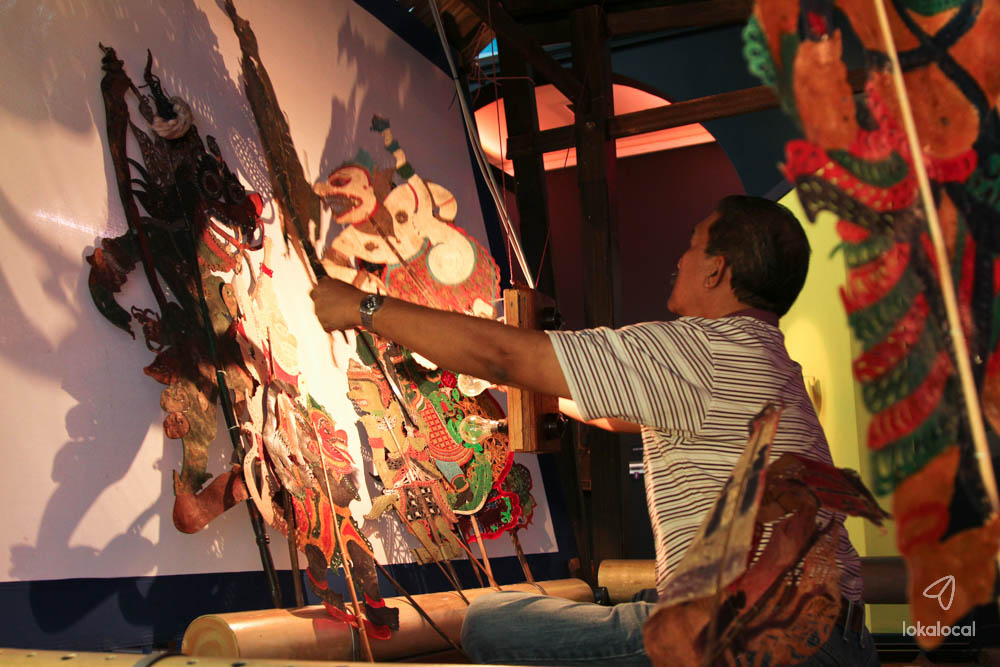 Jufry explained that the tok dalang is the most important element of a shadow play. First and foremost, he has to take on at least 10 characters. While narrating the story, he has to switch between voices, taking care of the speech and intonation. And if that is not enough, he has to know how to sing. Not an easy feat!
Finding the Light beyond the Shadows
These days, wayang kulit artists have adapted to the changing times to attract modern viewers. In recent years, a Star Wars shadow play performance took Malaysian news by storm. Although the play retained age-old techniques and music, it featured a contemporary storyline and sounds. As for Jufry, he touches on current issues in his shadow plays.
However, that alone is not enough to save a dying art.
"In other countries like Vietnam, there is a dedicated space to put on daily puppet performances. There isn't one in Penang yet. We are looking for a space where we can perform every day." – Jufry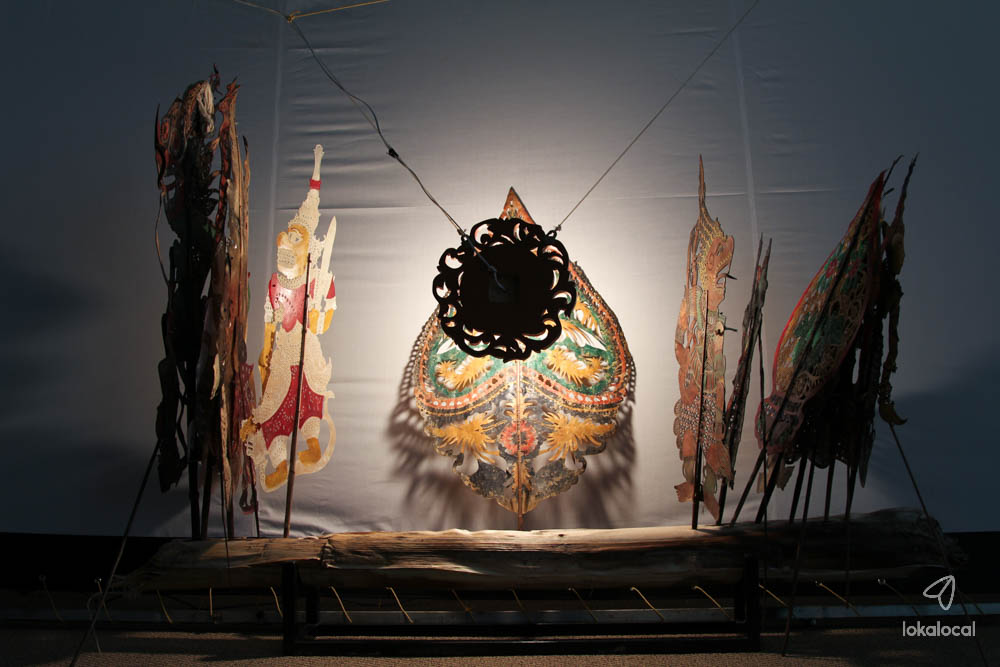 In the past, villagers and townsfolks would gather in an open-air makeshift theatre to watch wayang kulit, where the artists behind the screen create an interplay of light, action and traditional music. A vibrant spectacle common in a cradle of culture like Kelantan, but not so in a fast-developing Penang.
Not having a place to host traditional art performances in proves to be a challenge for Jufry and his team, as he has to make sure the rent and cost of musicians can be covered each time they do a live showing.
Currently, they are only able to perform when there are special requests or events like the Pesta Pulau Pinang. Thankfully, Penang does not lack festivals that promote its cultural arts and traditions.
He hopes that traditional arts can be revived on stage with a modern audience, particularly with tourists. One potential location he has been eyeing is along Lebuh Chulia.
Another initiative in the plans is the "Traditions in Motion" showcase. Previously held at Balik Pulau in 2016, visitors would be able to experience cultural dances, shadow play performances and cultural art demonstrations.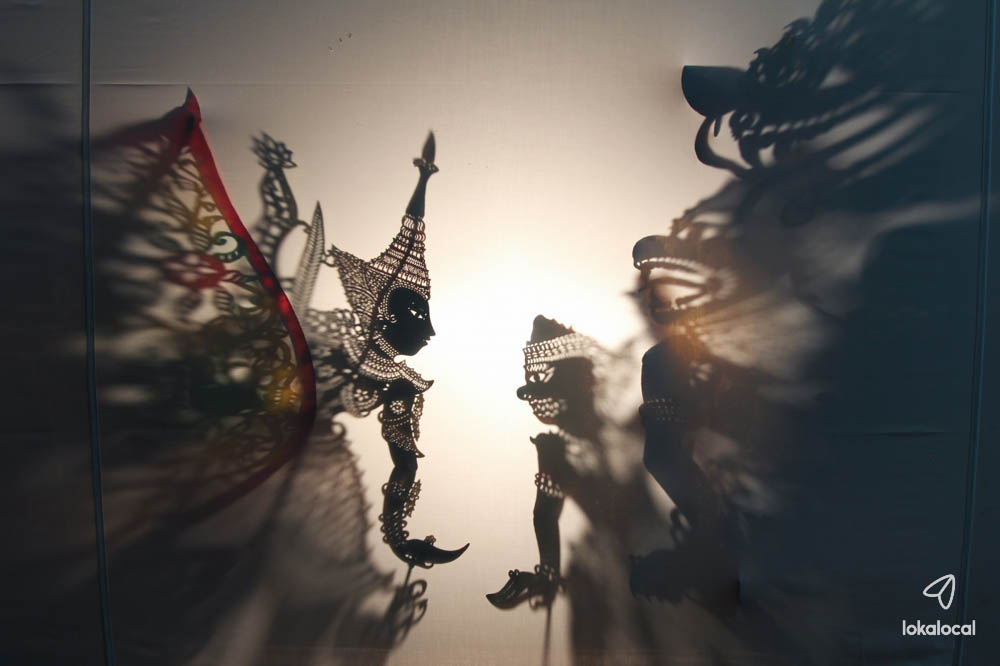 When asked about whether there is still hope for a new generation of artists, Jufry shared that there are traditional art courses to encourage youth participation. Although the art of shadow puppetry is traditionally passed down within the family, it can now be taken as a subject in certain universities.
To date, there are two students undergoing training in his studio. His own children have also shown interest.
Jufry is also working on developing a traditional arts certification in the coming years, which allows artists-in-training to be recognized for their skills and dedication. For one, completing 600 hours of training in wayang kulit across 6 months could give students a basic certificate. Another 1000 or 2000 hours would earn them a higher qualification.
Perhaps this recognition would get more people to be involved, refine their skills, and pursue it on a professional level, just as you would with music or fine arts.
Making of the Mystical Art
Before mastering stage techniques and storytelling, a tok dalang must know how to make his own shadow puppets. Crafted with intricate designs and painted in different colours, well-made puppets can take a life of their own on stage. Some can even move their hands and mouth.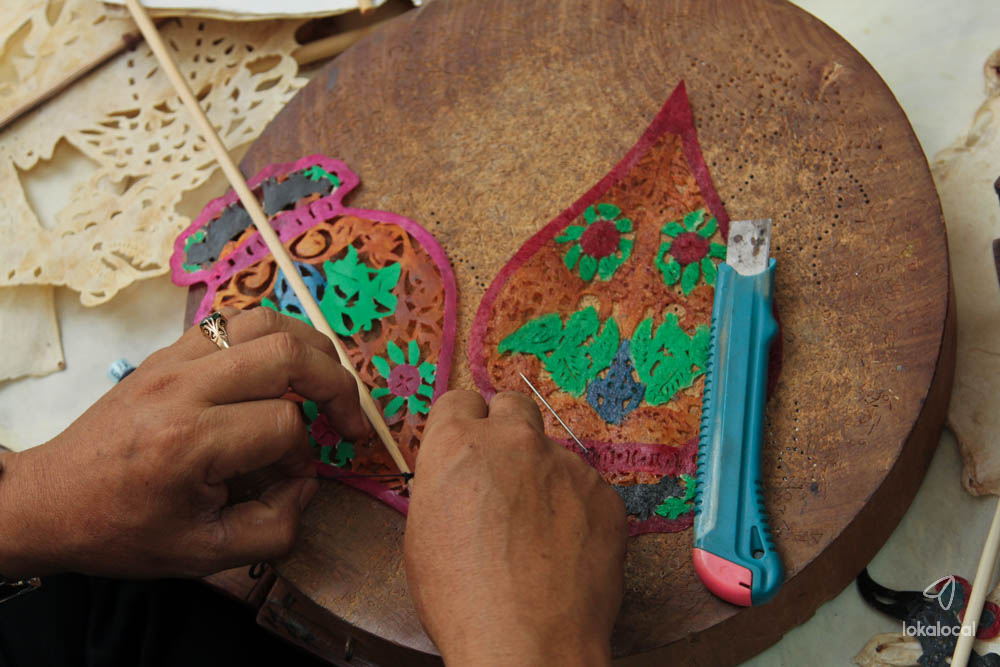 According to Jufry, simple characters like the clown and maidservant would only take 2 to 3 hours to finish. Complex characters that require finer detailing and elaborate patterns often take up about 4 to 5 days.
Apart from teaching university students, Jufry also runs shadow puppet making classes. In a typical 3-hour workshop, Jufry teaches people how to turn cured goatskin into a simple puppet. It is more technical than it seems, as they would then have to trace the pattern, cut out the perforations, carve the details, and paint the puppet.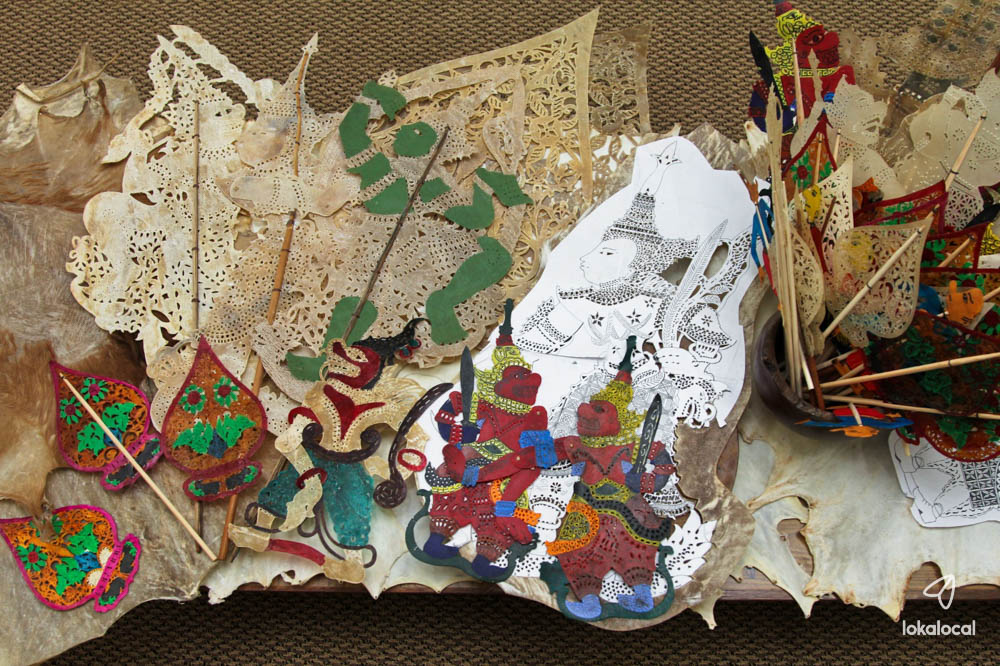 After the class, participants at the studio will have a chance to play some traditional musical instruments, a crucial part in a shadow play, followed by a tutorial on the stage techniques he learned from his grandfather.
To Jufry, it is his responsibility as a puppeteer to keep the heart of this cultural heritage beating for years to come. By educating the younger generation and finding ways to promote it on a larger scale, perhaps this could be possible.
If you would like to try wayang kulit making and meet the master puppeteer of Penang, you can book this experience on LokaLocal.
---
"ExpatGo welcomes and encourages comments, input, and divergent opinions. However, we kindly request that you use suitable language in your comments, and refrain from any sort of personal attack, hate speech, or disparaging rhetoric. Comments not in line with this are subject to removal from the site. "
Comments