Two high-profile deaths in Malaysia are being looked at again by the authorities of Malaysia's new government. One is of Mongolian model Altantuya Shaa­riibuu, who was brutally murdered and blown up using explosives 12 years ago, and the other is of Teoh Beng Hock, former aide to Selangor assemblyman Ean Yong Hian Wah, who had apparently fallen to his death after he was taken in for questioning over a corruption probe in Shah Alam nine years ago.
Altantuya Shaariibuu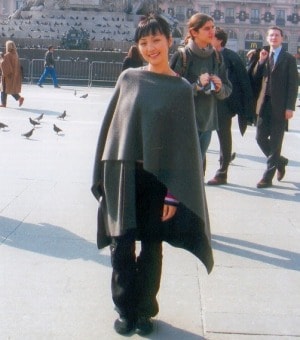 The Mongolian model was shot dead and blown up using military-grade plastic explosives in 2006. Her murder took the limelight as there were allegations that former Prime Minister Najib Razak's associate was involved and arranged huge kickbacks in a deal to purchase submarines from France in 2002. Altantuya was the translator for the deals between Malaysia and France. Najib was the Defence Minister at that time and there were allegations that he and his wife, Rosmah Mansor, were involved.
The Shah Alam High Court originally acquitted Abdul Razak Baginda, a close associate to Najib, and issued the death sentence to two of the accused, Chief Inspector Azilah Hadri and Corporal Sirul Azhar Umar. However, the pair was acquitted by the Court of Appeal on August 23, 2013 but on January 13, 2015, the Federal Court overturned the acquittal, finding them guilty of murder and sentenced both to death.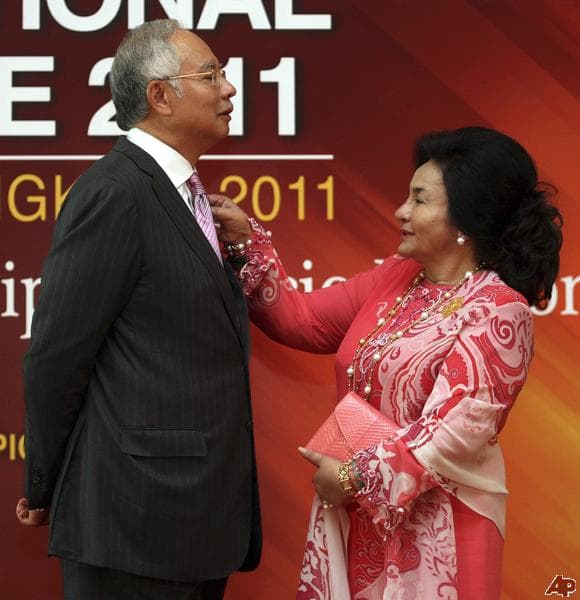 By this time, Sirul had already fled to Australia the Malaysian authorities tried to extradite him for the sentencing but these efforts were crippled by Australia's laws that prohibit the extradition of individuals to countries with the death penalty.
Since Pakatan Harapan has taken over the Malaysian government from Barisan Nasional, Prime Minster Tun Dr Mahathir Mohamad met with Altantuya's father, Dr Shaariibuu Setev, who also met Attorney General Tommy Thomas. Following that, the announcement was made that further investigations into Altantuya's murder would commence. Sirul had also offered to tell-all in return for a full pardon.
Teoh Beng Hock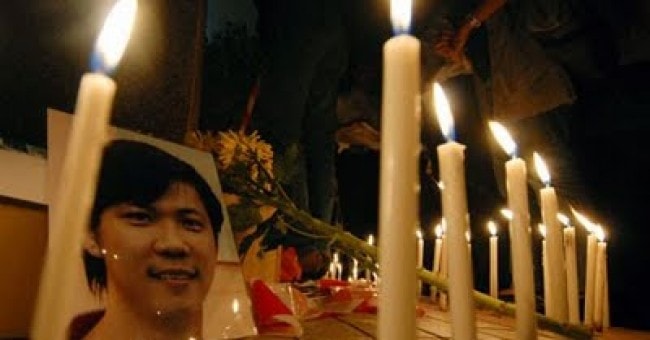 Teoh was the aide to Ean Yong Hian Wah, assemblyman for Seri Kembangan at that time. He was taken into custody by the Malaysian Anti-Corruption Commission (MACC) to be questioned over corruption allegations specifically on the alleged fraudulent constituency allocations, however, he was found dead the next morning. His body was found on July 16, 2009, on the fifth floor corridor of Plaza Masalam, where MACC's headquarters is at in Shah Alam, the day after he was brought in and held overnight on the 14th floor of the building. Three MACC officers were directly implicated in the incident but none of them were ever convicted.
Investigations were carried out and court proceedings were in motion. There were also rumors that Teoh had committed suicide, but this was rebutted by his family members, with his mother saying that Teoh was a happy man. Both sides of the political divide called for a royal commission of inquiry (RCI) be carried out on the case and on July 22, 2009, the cabinet set it up to look into MACC's procedures for investigations and to determine if there were human rights violations during Teoh's interrogation.
In November 2009, the High Court ruled that MACC's investigative procedures were to be during office hours (between 8.30am and 5.30pm) and had no right to question witnesses beyond these hours, which was not the case for Teoh. On Jan 5, 2011, Coroner Azmil Muntapha Abas returned an open verdict, ruling Teoh's death was neither a suicide nor a homicide. The court sided with the coroner, explaining that what was produced before him didn't implicate a third party's role in causing the victim's death, ruling out homicide.
According to The Sun Daily, the Court of Appeal dismissed the coroner's open verdict in the inquest over his death in 2014, ruling that Teoh's death was caused by multiple injuries from a fall from the 14th floor as a result of, or which was accelerated by an unlawful act or acts of persons unknown, inclusive of MACC officers who were involved in his arrest and investigation.
Malaysia's new government, Pakatan Harapan, pledged to establish a Royal Commission of Inquiry (RCI) into Teoh's death within 100 days after taking over Putrajaya and the decision to reopen this case was made just after it was announced that Altantuya's case would be looked into again. The coalition were not happy with the results of the RCI as it did not address the cause of death and to pinpoint the perpetrator responsible for Teoh's death.
According to The Star Online, DAP deputy chairman Gobind Singh Deo, who is also the Communications and Multimedia Minister said the previous investigations were insufficient, based on the findings of the Royal Commission Inquiry (RCI) in 2011 and the judgment of the Court of Appeal in 2014.
"We will take this up to the AG and leave it for him to decide where to go from there. There is a lot of room for the investigations to be reopened, for the case to be looked at from different angles and different approaches to be taken," he was quoted as saying. He added that Attorney General Tommy Thomas would look into the police reports of the case and to decide on what grounds should the case be reopened.
This is just the beginning for the two cases, but let's hope that time will allow truth and justice to prevail.



" ExpatGo welcomes and encourages comments, input, and divergent opinions. However, we kindly request that you use suitable language in your comments, and refrain from any sort of personal attack, hate speech, or disparaging rhetoric. Comments not in line with this are subject to removal from the site. "



Comments