It is exactly as it sounds. Farm in the City (FITC) is a farm-like petting zoo located in Seri Kembangan, an  approximate 20-minute drive from Kuala Lumpur. The seven-acre plot of land is home to more than 100 species of animals, most of which can be petted or picked up. One fine Sunday, we visited the farm to experience it for  ourselves.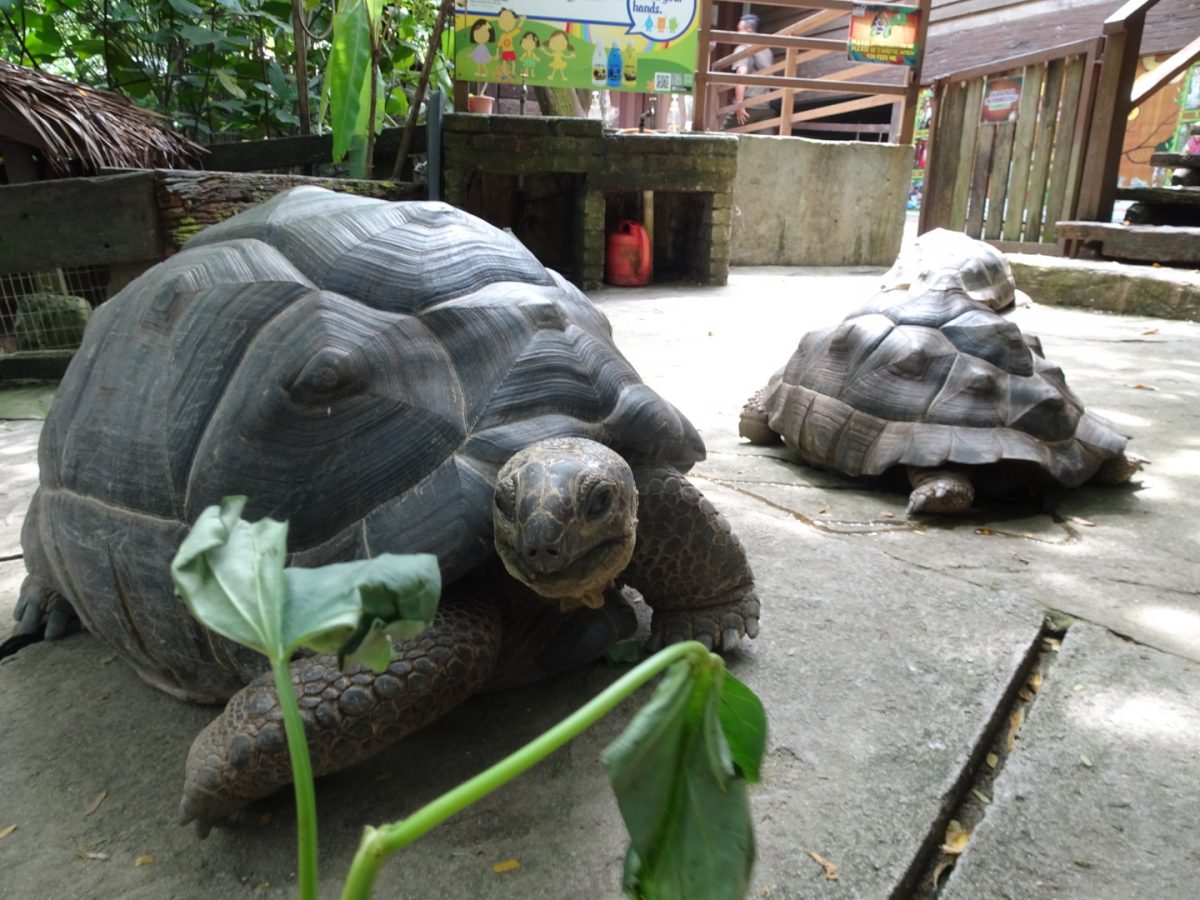 Aptly named 'Longevity Village', our first "ooh" was drawn by several giant tortoises lounging around uncaged. Visitors are allowed to feed stalks of vegetables to the gentle giants. It was quite an experience for the children present, seeing as the tortoises are about the same size as them! Other residents include alligator snapping
turtles and two Dwarf Caimans.
Moving along, the Reptile Cavern was next. Those who fear snakes would do well to keep their eyes on the floor and walk swiftly through the short tunnel. For the others, make sure to look up as there will probably be one or two serpents snoozing on the cavern's glass ceiling. It is one thing to know how a cat looks like from under a glass surface, but a large albino python? That's a whole other story.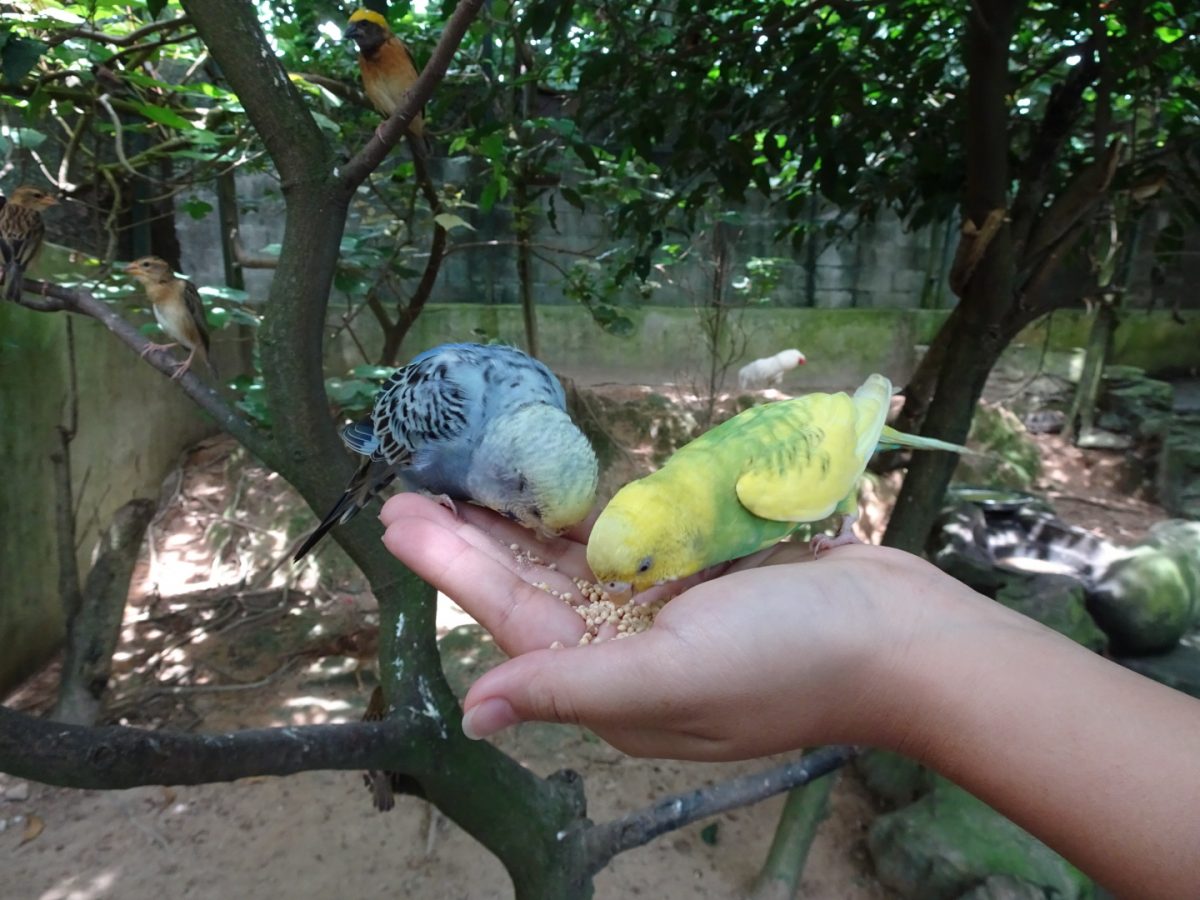 The next enclosure was probably one of our favourites – the Free-Flight Bird Aviary. The feathery friends roam freely around visitors, and are friendly enough that they would eat from your hand. Get your camera ready then grab some seeds from the staff, because you'll soon become a feeding post of sorts. We loved how the colourful parakeets happily flew down from their branches and perched nimbly on our forearms to eat out of our hands. It was a great feeling to experience the birds lack of fear in approaching us.
Alpacas, goats, Javan deer, and dusky wallabies live in the Savannah station. The deer roam freely in the area, and most are friendly enough to be petted. Every month, FITC has feeding-cum-educational sessions for one type of  animal. On this visit, it was for the fluffy alpacas. Make sure to ask the staff for the feeding and sharing times so
you don't miss it.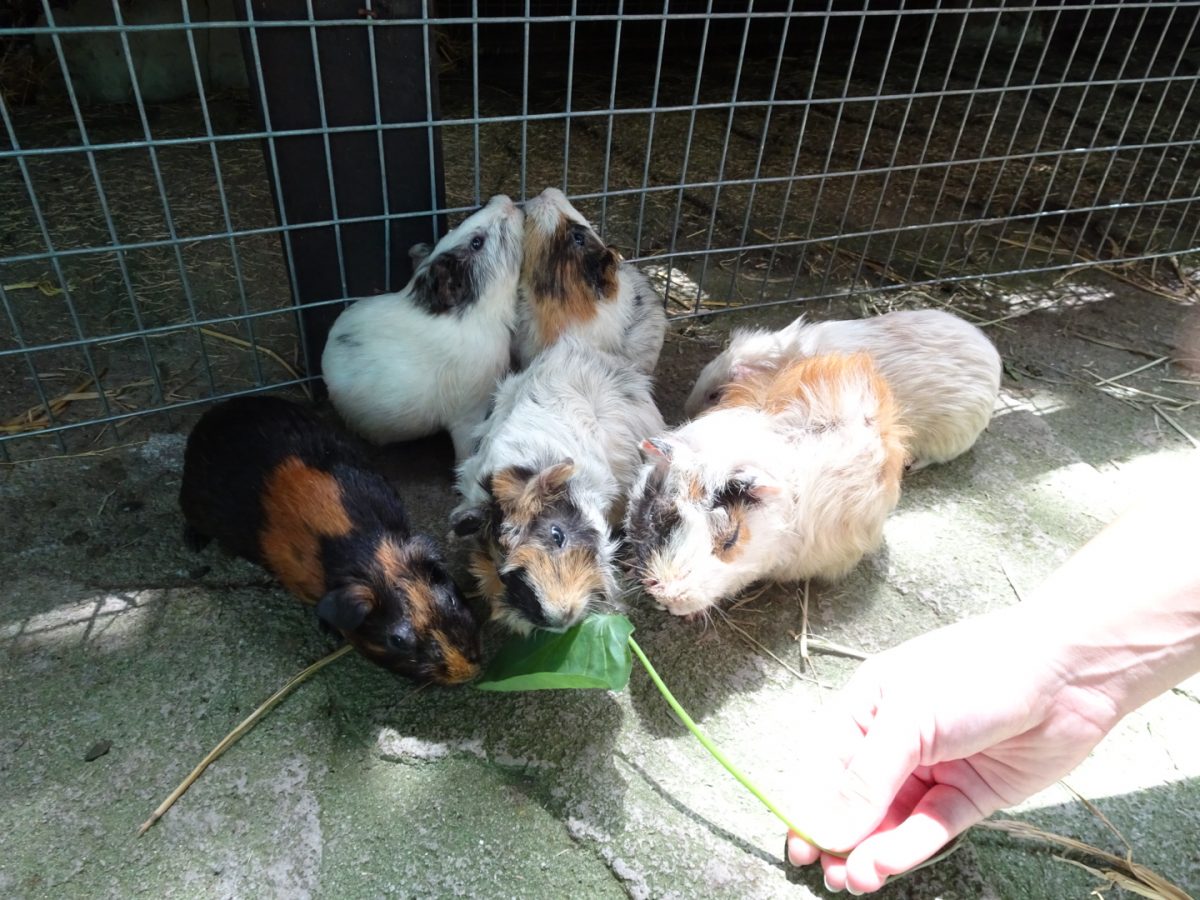 Two friendly 'local' scarecrows (one wears a baju kurung!) guard the entrance to the fruit and vegetable farm in FITC. Children will love what's next however – The Pet Village! It is filled with plenty of rabbits and Guinea pigs. We were encouraged to interact with and pet the cuties, and very happy to do so. It was our first time petting a Guinea pig! We also fed them stalks of vegetables for free. Sinks are located at every petting enclosure, and visitors are supposed to wash their hands before entering the next area and petting other animals.
If you were born and raised in Malaysia, we would wager you've probably tried fishing in drains (longkang) before. The 10th station in FITC is called Longkang Fishing. It's right outside Pet Village, and is a little 'drain' with little fishes. Guests can use the little green nets provided to try catching the fish. It was a very nostalgic activity for us, although we used to catch tadpoles, not fish, in our childhood.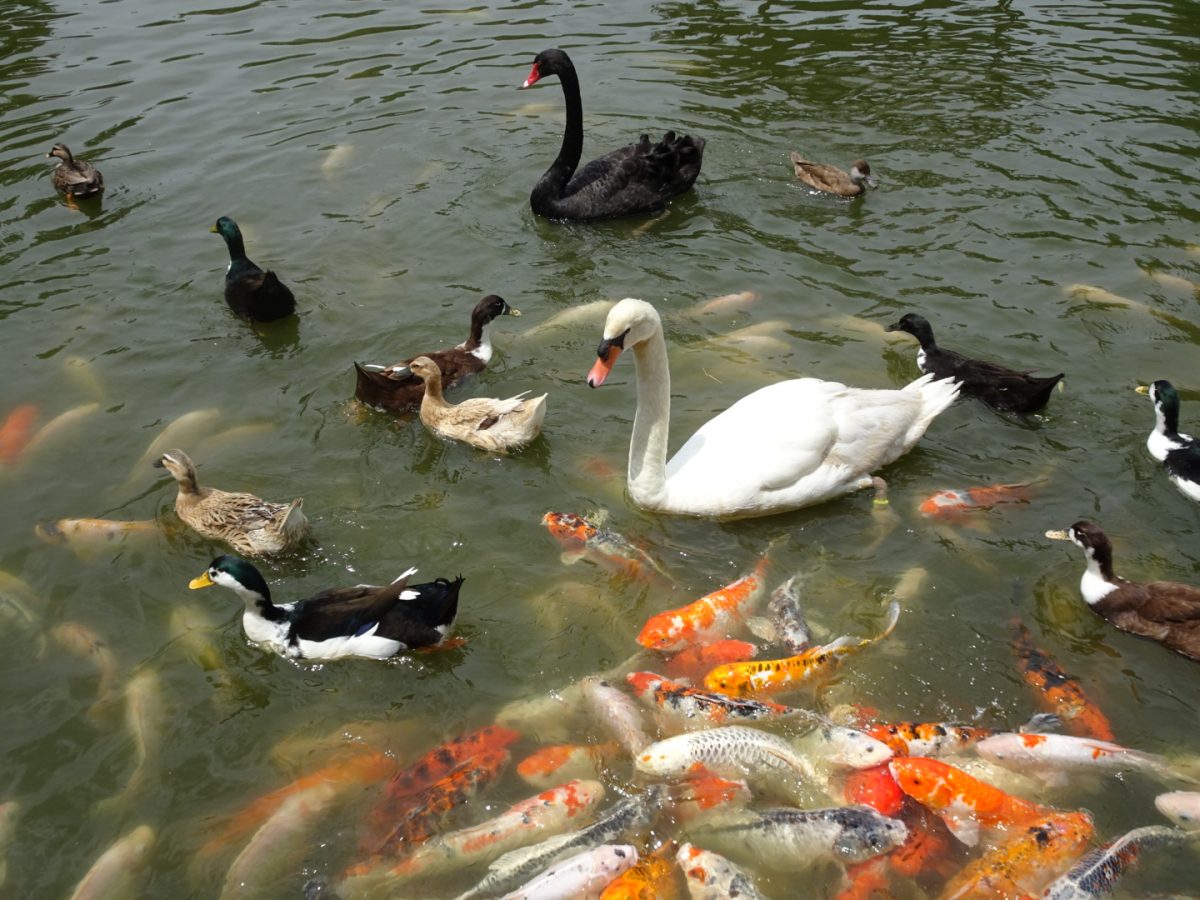 Just a few steps away, fish feeding for the bigger varieties happens all day long, to the Koi fishes' delight. Fish food can be bought to throw into the pond, and some Mute Swans, ducks, and geese joined in the feast too. Although (or maybe because) it's such a simple activity, we felt at peace and enjoyed the moment.
Then, we continued along the trail to the Jungle Walk. It was fashioned like the Free-Flight Bird Aviary, where most of the animals roamed freely. A 'wow' moment was when one of the staff members fed the Crested Porcupines. The huge, prickly animals lumbered out from their sleeping log and displayed their long, intimidating spines for all to see. Given that they're as big as a large dog, it was a sight to behold! There were Himalayan Striped Squirrels running along the branches and Red and Green Iguanas lazing around, too.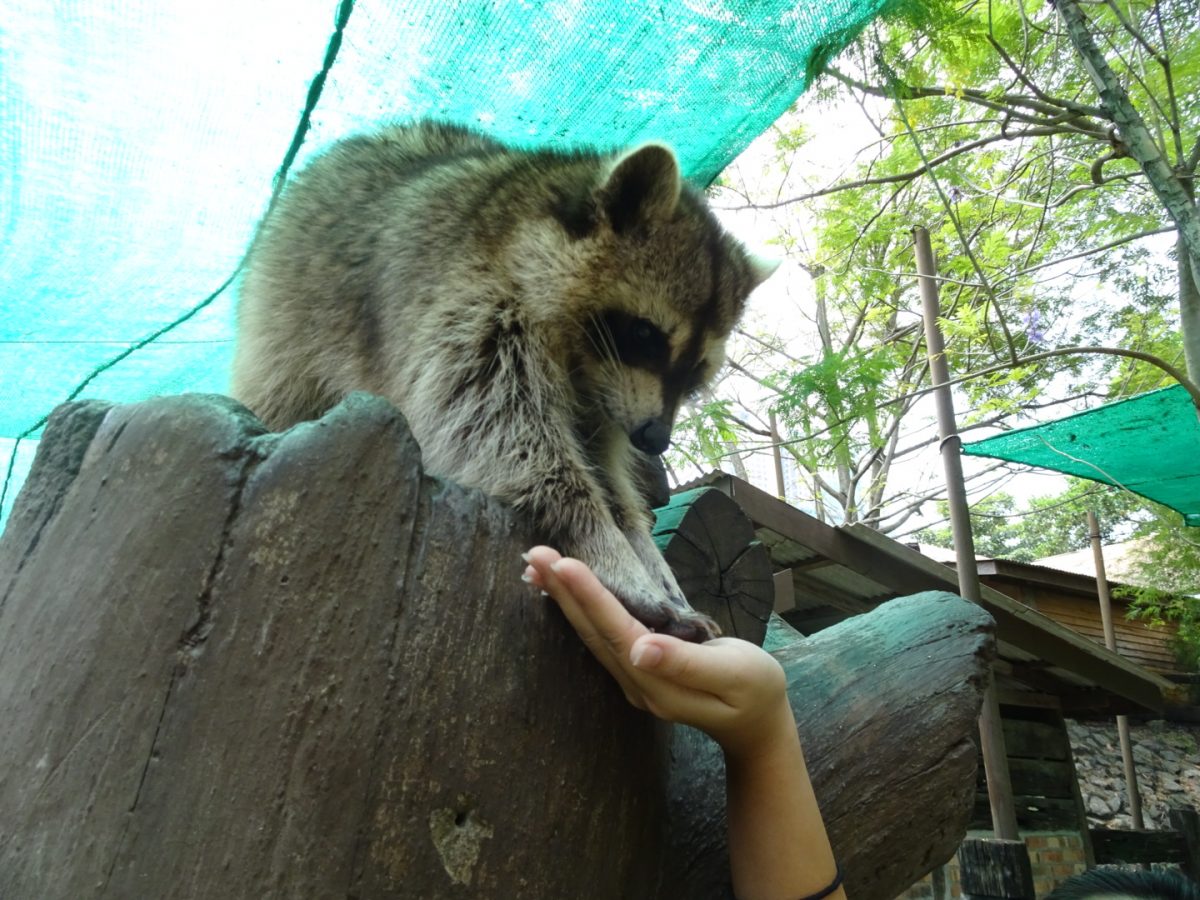 At the Exhibition Hall, we had the opportunity to touch a Ball Python, skunk, and Prairie Dog under the staff's supervision. We also got to feed two raccoons! Their paws were so soft, and they took the pellets from our hands
really gently. Having met 'Meeko' from Pocahontas (her raccoon companion), we were thrilled to then see 'Timon' the meerkat (from The Lion King) and his family at the Desert House. There was also a Fennec Fox and a Tiny monkey, the second smallest monkey species.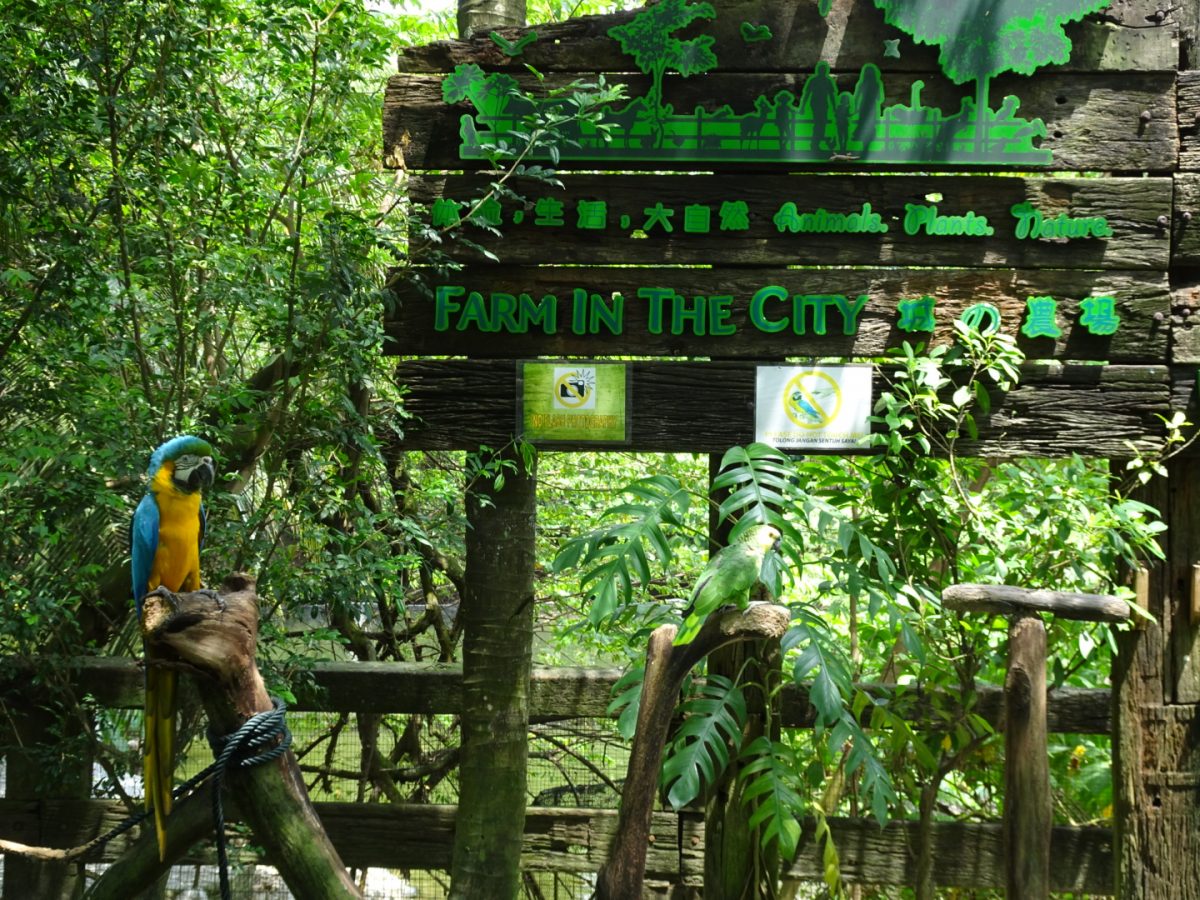 All in all, this trip to Farm in the City exceeded our expectations and we had a great time. The enclosures are clean
and well-maintained, and the friendly animals seem comfortable with human interaction. We highly recommend this
place to families with small children especially.
Prices:
Adult: RM55
MyKad adult: RM37
Child/ senior citizen: RM45
MyKad child/ senior citizen: RM30
Opening hours:
Weekdays: 10am – 6.00pm
Weekends: 9.30am – 6.00pm
Closed every Tuesday, excluding public holidays and school holidays.
Address: Farm in the City, Lot 40187 – 40188, Jalan Prima Tropika Barat, Bandar Putra Permai, Seri Kembangan, 43300 Selangor Darul Ehsan, Malaysia
Tel: +603 8941 2099/ 3099
Website: farminthecity.my
Comments