When bored, resort to board games. Here are some places to check out for a day of trivia, conquests, cards or strategy.
1. All Aboard Community Gaming Centre, Damansara Jaya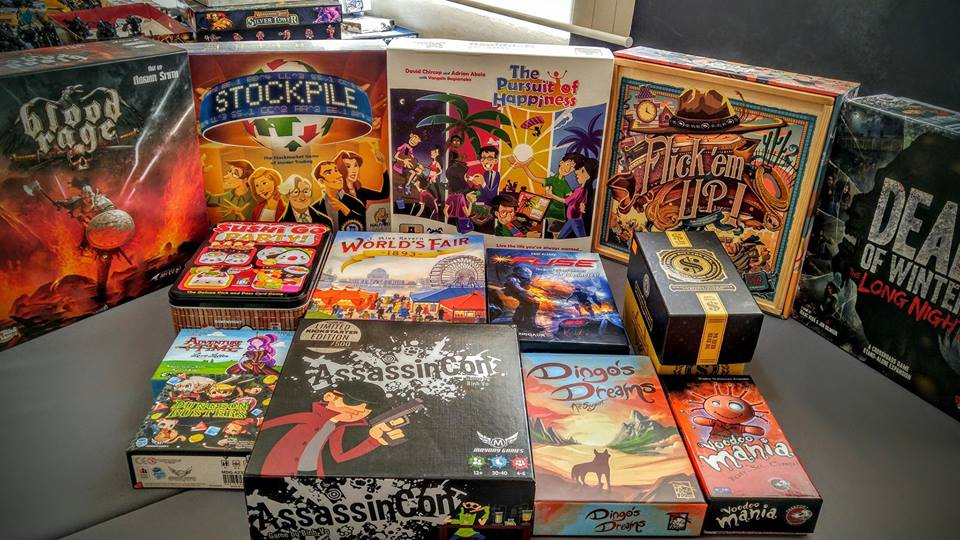 All Aboard offers you an entire library of board games to play which you can enjoy at their cafe, or you can rent a table to play your own set of board games. The cafe also organises gaming tournaments that you can take part in and battle it out for glory. Unlike most board game cafes, All Aboard charges per board game, not per person, and they don't impose a time limit. So once you rent a game to play, you're free to enjoy it as long as you want.
Board game charges range from RM15 to RM55. So even if you take a board game for RM55 and you play with 5 people, that's only RM11 per person for an entire day. They also have 'sprinters packages' that lets you play unlimited board games for as long as you want for only RM20 per person – perfect for anyone who wants to try All Aboards entire games library.
When you need a break from gaming, you can grab a book to read from their collection of pre-loved books. You can take a book home, and they encourage you to leave one of your own books there in exchange.
Address: 40-2, Jalan SS22/25, Damansara Jaya, 47300, Petaling Jaya, Selangor
Tel:  +603 7497 1485
Hours: Monday and Wed – Fri, 6pm – 11pm; Sat and Sun, 2pm – 11pm
Price: RM15 – RM55 (depending on board game, no time limit) | RM20 per person (no board game limit, no time limit) | RM15 per table (4 persons) for  your own games (no time limit)
Website: allaboardcgc.com
2. Boardgame Depot, Bangsar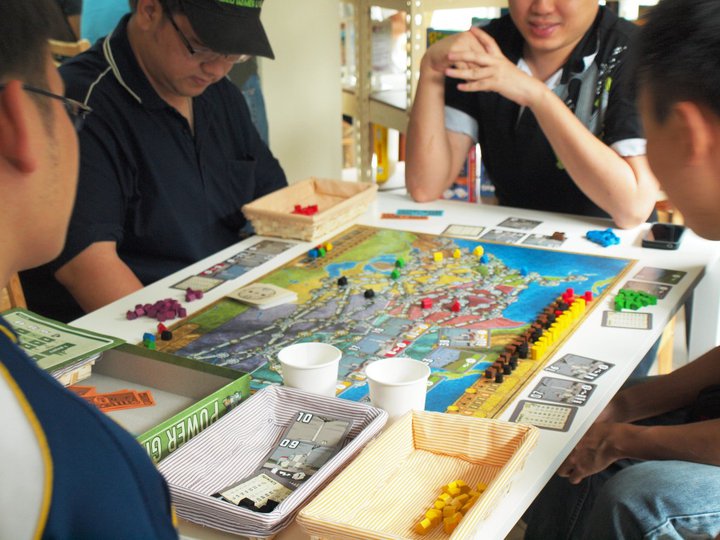 Boardgame Depot provides a pleasant and cozy meeting place where to enjoy some good ol' fashioned quality time over interactive board games, good books, and constant snacking. Boardgame Depot stocks all kinds of board games from classics to high-end designer games. Enjoy a round or twelve of Netrunner, Conquest, Game of Thrones, Pathfinder and more.
Address: 16A (1st Floor), Lorong Ara Kiri 3, Lucky Garden, Bangsar, Kuala Lumpur
Tel: +603 2094 1692
Hours: Thursdays to Sundays, 12pm – 8.30pm
Price per person: RM3 per hour (non-members) |Free for members
Website: facebook.com/BGDepot
3. Meeples, SS15 Subang Jaya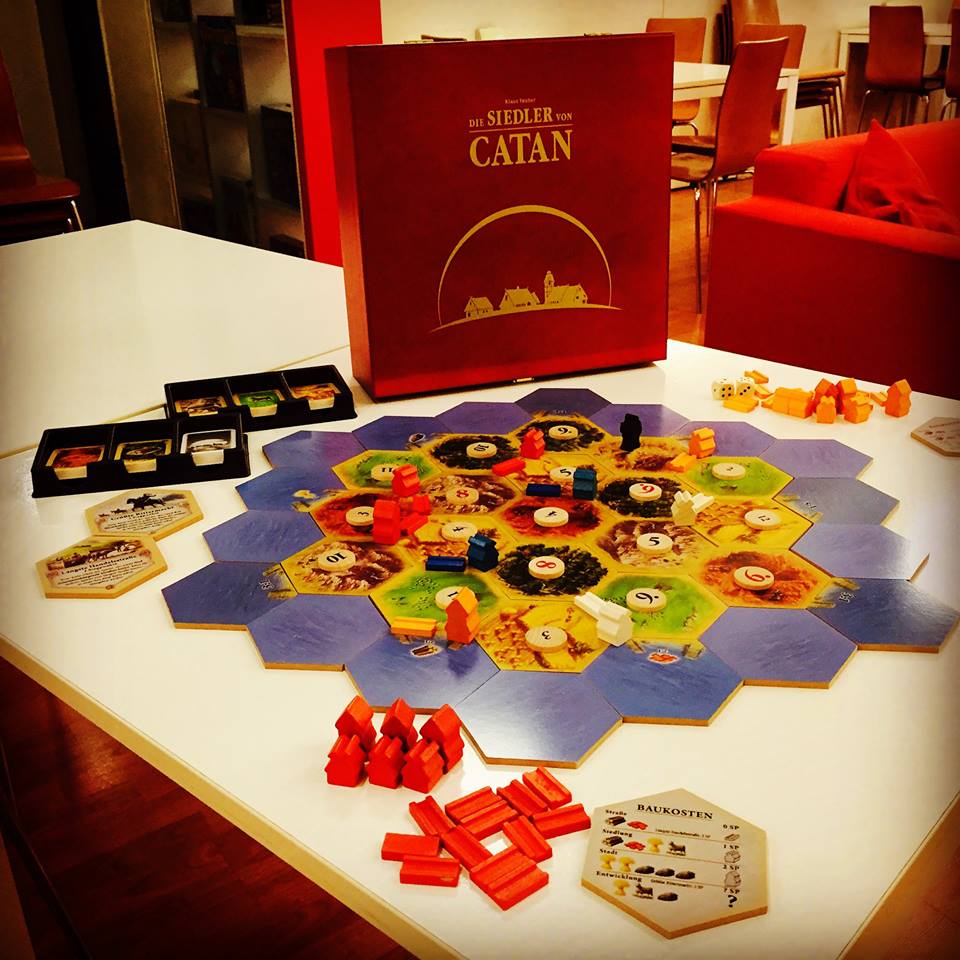 Meeples is a boardgame cafe that originates from Germany. They have thousands of games by publishers in Europe, America, and Asia, making them probably the largest distributor of designer board games in Southeast Asia. Meeples also features a different game each week that players can try for free and buy at a discounted rate. Some of Meeples' most popular games are Catan, Pandemic, Bang! The Bullet!, and Panic Tower.
Hourly prices are steeper than other cafes but they do have certain offers you can take advantage of as well as from the free game of the week. On Wednesdays, students pay only RM7 per person for their first two hours, while ladies can enjoy Ladies Night on Thursdays for RM12 per person for the whole night after 6pm. There's also Midnight Madness from 11.20pm to 1am every night when you can play for RM10 per person or choose to extend your stay for a full day of unlimited gaming by topping up RM6 per person.
Address: 64-1, Jalan SS15/4D, 47500 Subang Jaya, Selangor
Tel: +603 5633 8033
Hours: Tuesday to Friday, 5pm – 1am, Sat and Sun, 2pm – 1am, Closed on Monday
Price per person: For first two hours on Tuesday to Thursday, RM10 (members) and RM14 per person (non-members) | Friday to Sunday, RM15 (Members) and RM18 (non-members)
Website: meeples.com.my
4. The Border City Café and Board Games, Kota Damansara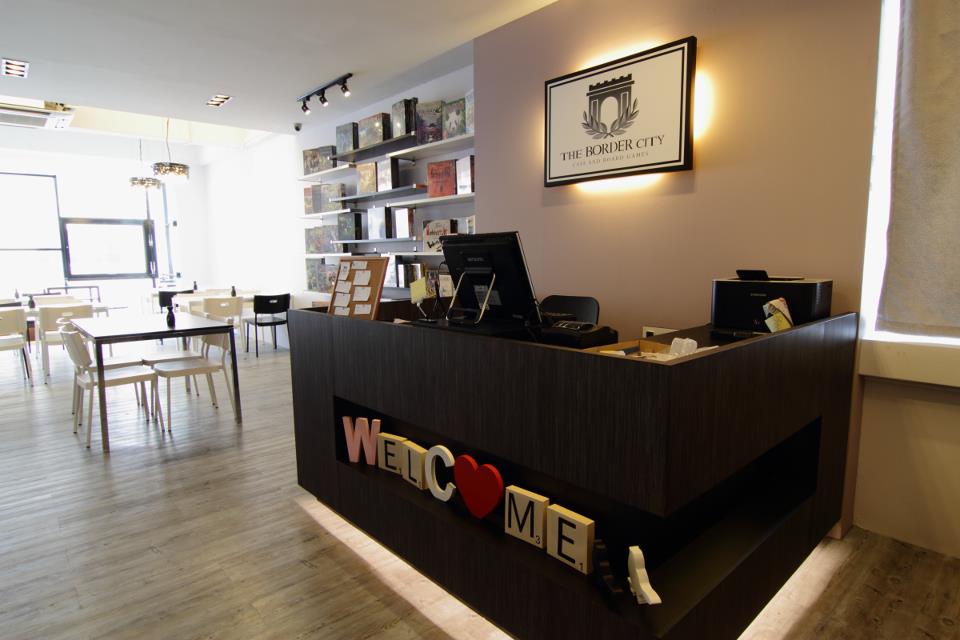 There are dozens of games you could enjoy here, whether it's a quick-paced round of Tiki Topple or a drawn out strategy game like Risk. The Border City Café also boasts a larger menu than most board game cafes. They have snacks like waffles and ice cream as well as full meals like pasta. Just find a friend, grab a game, and enjoy your game over a decent meal.

Address: A-7-1, Sunway Giza Mall, Kota Damansara, 47810 Petaling Jaya, Selangor
Tel: +603-6141 3788
Price per person: RM6 per hour
Hours: Tuesdays to Sunday, 12pm – 1am, Closed on Monday
Website: facebook.com/TheBorderCity
5. Classroom Cafe, Damansara Utama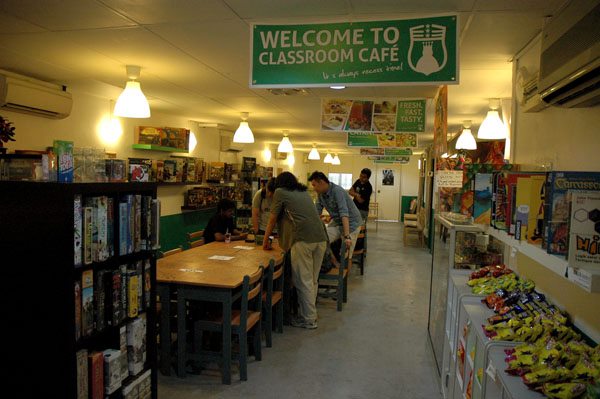 A one stop gaming center for every gamer's needs, this neighbourhood shop allows players to make themselves comfy! With a variety of trading card games, including Magic the Gathering, Force of Will, and The Caster Chronicles, players can come here for a game too. Gathering Hall event for Monster Hunters is held every Sunday. Also note that Classroom Cafe has shifted from board games to card gaming!
Address: Uptown 37, 47B, Jalan SS21/37,Damansara Utama, 47400 Petaling Jaya
Tel: +603-7733 3875
Hours: Wednesday to Thursday, 3.30pm – 9pm, Friday, 3.30pm – 10pm, Saturday and Sunday, 1pm – 7pm
Website: facebook.com/classroomcafe/
6.  Boardgamecafe.net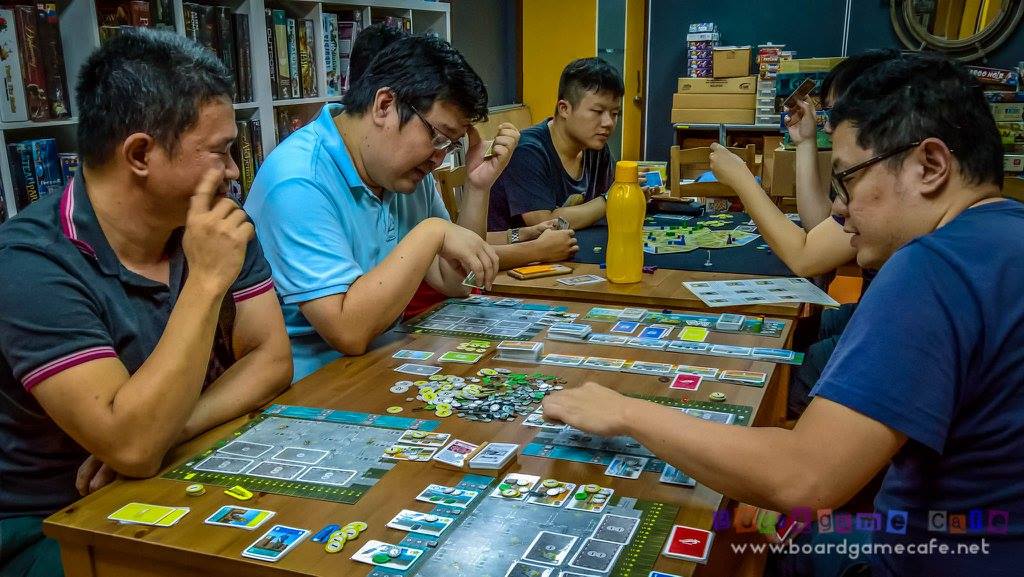 If you're looking for a place to host a game night or to just play with a few friends, check out this place. The physical store opens by appointment, so if you would like to book, contact 012-2081780 before dropping by. You may place your order at https://boardgamecafe.biz. YOu can also check out their website for games that you can purchase.
Address: 157-1 (1st Floor) Jalan Lancang, Taman Sri Bahtera, Kuala Lumpur WP 56100
Tel: +6012-2081780
Hours: By appointment
Website: facebook.com/boardgamecafe.net/
7. Time to Game, Setapak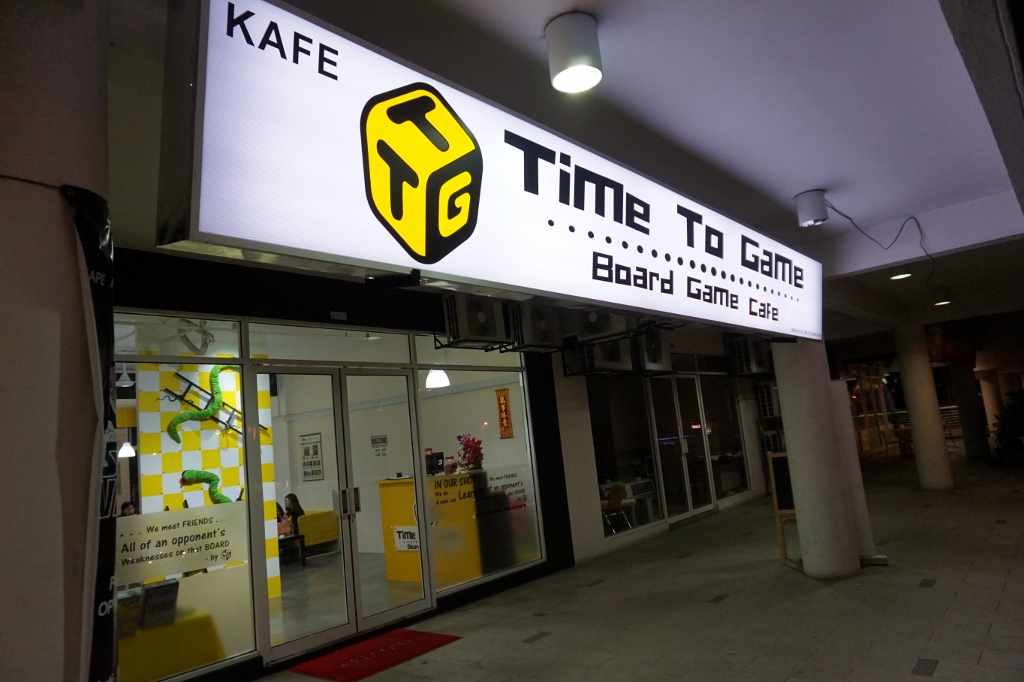 Serving solely snacks and beverages, this cafe will keep you comfortable as you indulge in a few games with friends. Young children are also welcomed here to expand their horizons in the world of gaming. With about 70 different types of games available, there is a lot to choose from to keep the night going.
Address: 1-5, PV 128. Jalan Genting Klang, 53300 Setapak, Kuala Lumpur
Tel: +603-4144 1114
Hours: Daily, 5pm to 1am, Closed Tuesdays
Website: facebook.com/ttgboardgamecafe/
8. Tabletop Boardgame, Bandar Baru Seri Petaling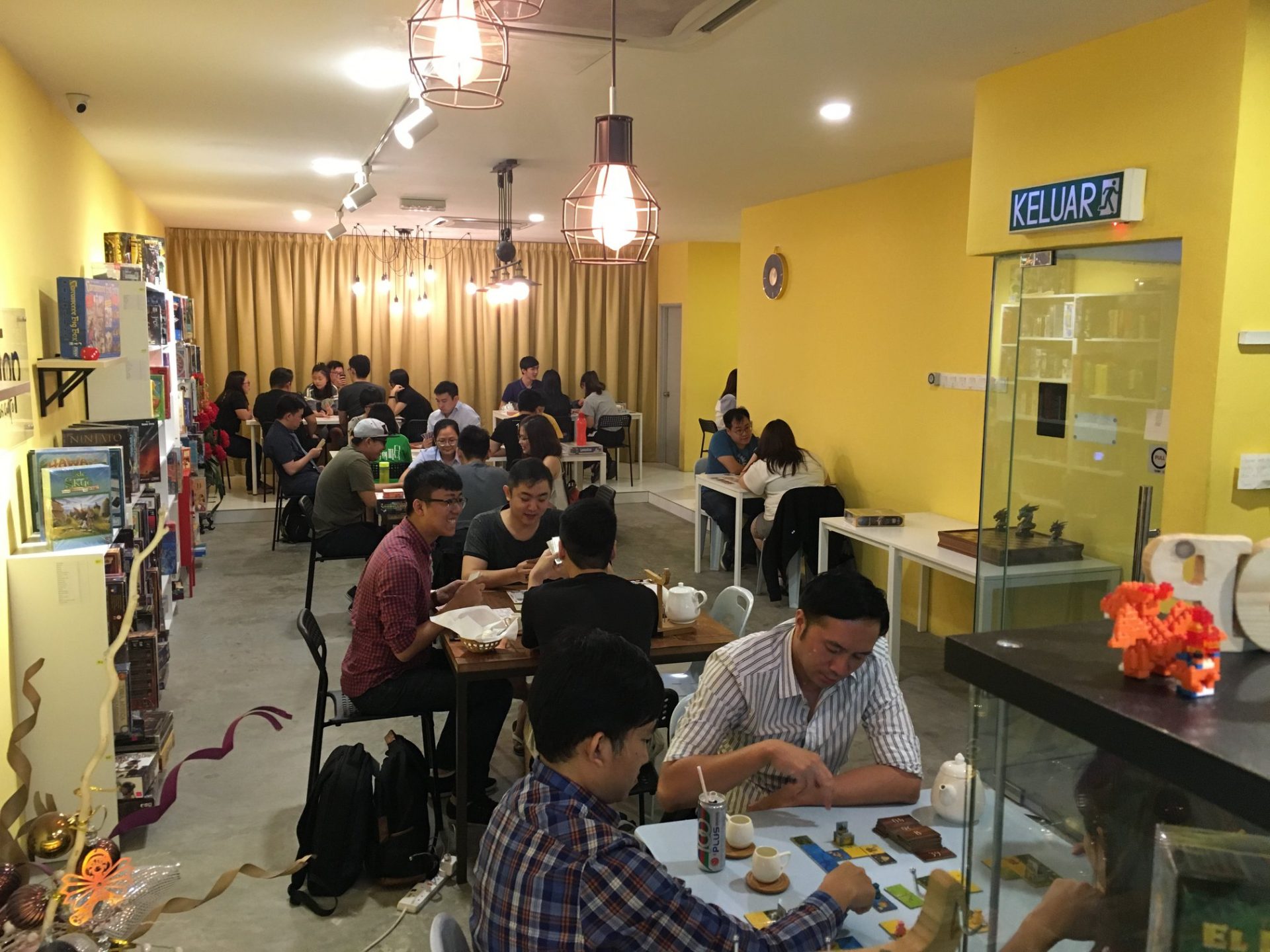 Board gamers of any level are welcome here! If you're thinking of exploring new games, the people there would be ready to teach you any game of your choosing. With more than 300 games to offer, each month features new games too.
Address: 10-2, Jalan Radin Bagus 7 , Bandar Baru Seri Petaling, 57000 Kuala Lumpur
Tel: +6017-361 4679
Hours: Mon to Fri, 5pm – 10pm, Saturday and Sunday, 12pm – 11pm, Closed Tuesdays
Website: facebook.com/tabletop.boardgame/
9. Number Eight Board Games and Cafe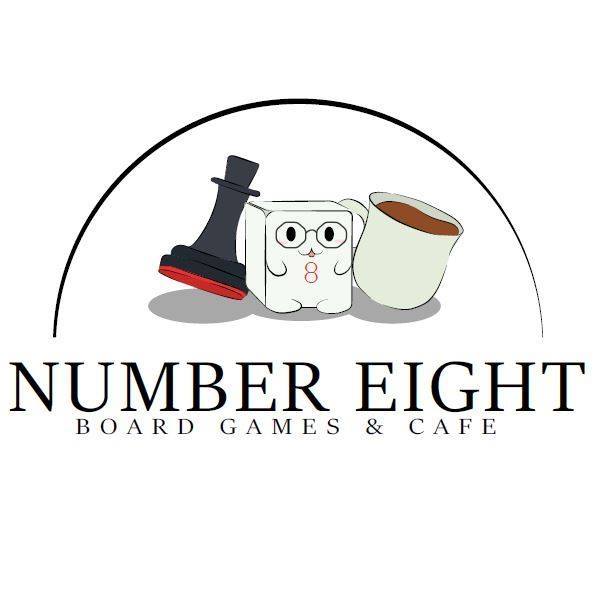 Formerly known as Papangames, this cafe recently reopened on July 22 with their new name. They have over 300 board games available in the cafe! Kill hours by playing board games here at RM18/first 2 hours and add an extra RM5 for a whole day pass!
Address: 17-2, Jalan PJU 5/10, Kota Damansara, 47810 Petaling Jaya, Malaysia
Tel: +6010-264 3155
Hours: Monday close, Tuesday to Friday 5pm to 1am, Saturday & Sunday 12pm to 1am.
Website: https://www.facebook.com/Papangames/
Bonus: Just outside the Klang Valley
10. Beenest, Nilai

The first board game cafe in Nilai, Beenest offers both good food and good games. From strategy games like Dungeons and Dragons to the quick and witty Cards Against Humanity, Beenest has a decent library of table top games that will entice just about anyone. They also run promotions once in a while that worth looking out for as well. For example, if you spend above RM30 per table, you get 1 free gaming hour (maximum 6 person per table).
Address: LK2-1-10 Laman areca Starvalley, Putra Nilai, 71800 Nilai, Negeri Sembilan
Price per person: RM4 per hour | RM8 unlimited
Hours: Sunday to Friday, 11am – 3pm and 6pm – 12am. Closed on Saturday
Website: facebook.com/beenestcafe
* This article has been updated and was originally posted on Noevmber 27, 2016 by ExpatGo Staff.



" ExpatGo welcomes and encourages comments, input, and divergent opinions. However, we kindly request that you use suitable language in your comments, and refrain from any sort of personal attack, hate speech, or disparaging rhetoric. Comments not in line with this are subject to removal from the site. "



Comments