If you sang out the title of this article, you're in for a treat with the rest of this read! Aquaria KLCC is an underwater haven that's right in the heart of KL. It is a world-class aquarium that houses more than 5,000 species of aquatic and land-bound creatures over a sprawling 60,000 square-foot space. Having watched Disney's The Little Mermaid in our younger years, our fascination towards life under the sea was reawakened with a recent visit to Aquaria.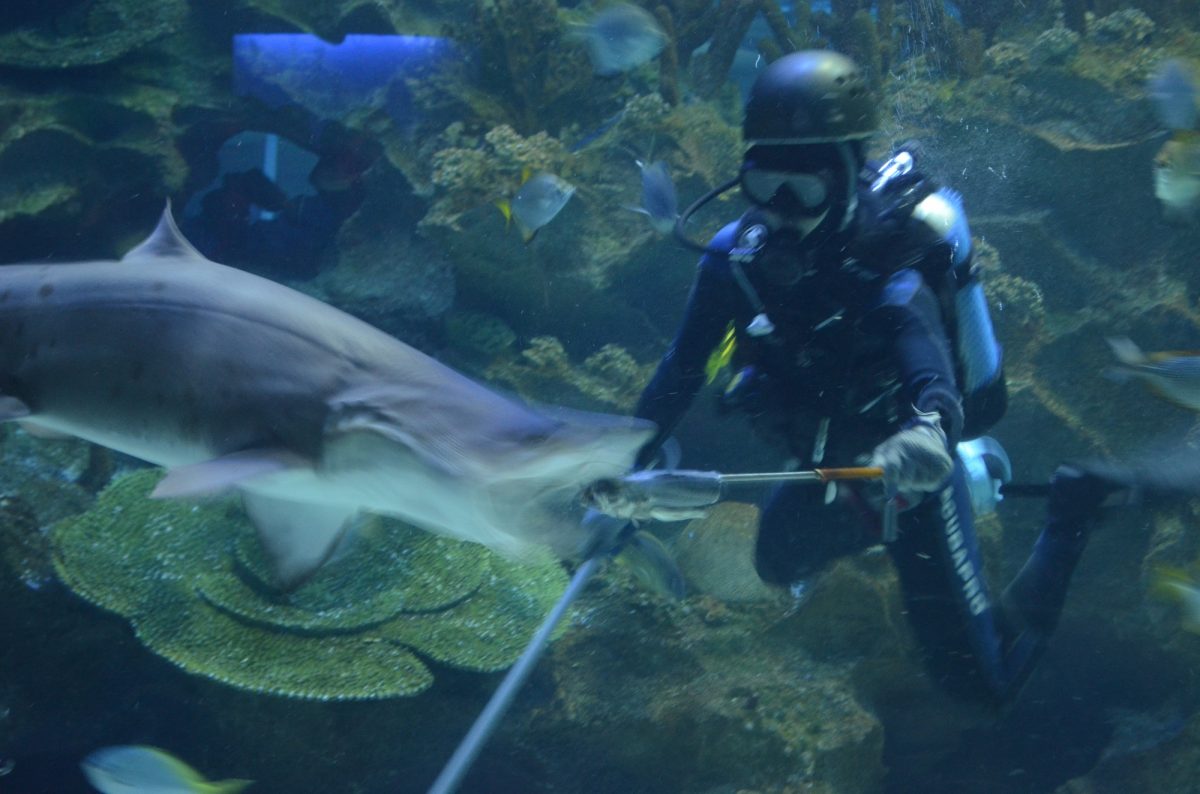 The 90-metre long transparent tunnel is in the Living Ocean exhibit and has a built-in travellator perfect for cruising on as you stare at the fishes and corals around you. The most breathtaking part is when the sharks and rays swim across the top of the tunnel so we're standing directly beneath them. There are shark feedings on Mondays, Wednesdays, and Saturdays, where trained divers get into the aquarium to feed the resident Sand tiger sharks.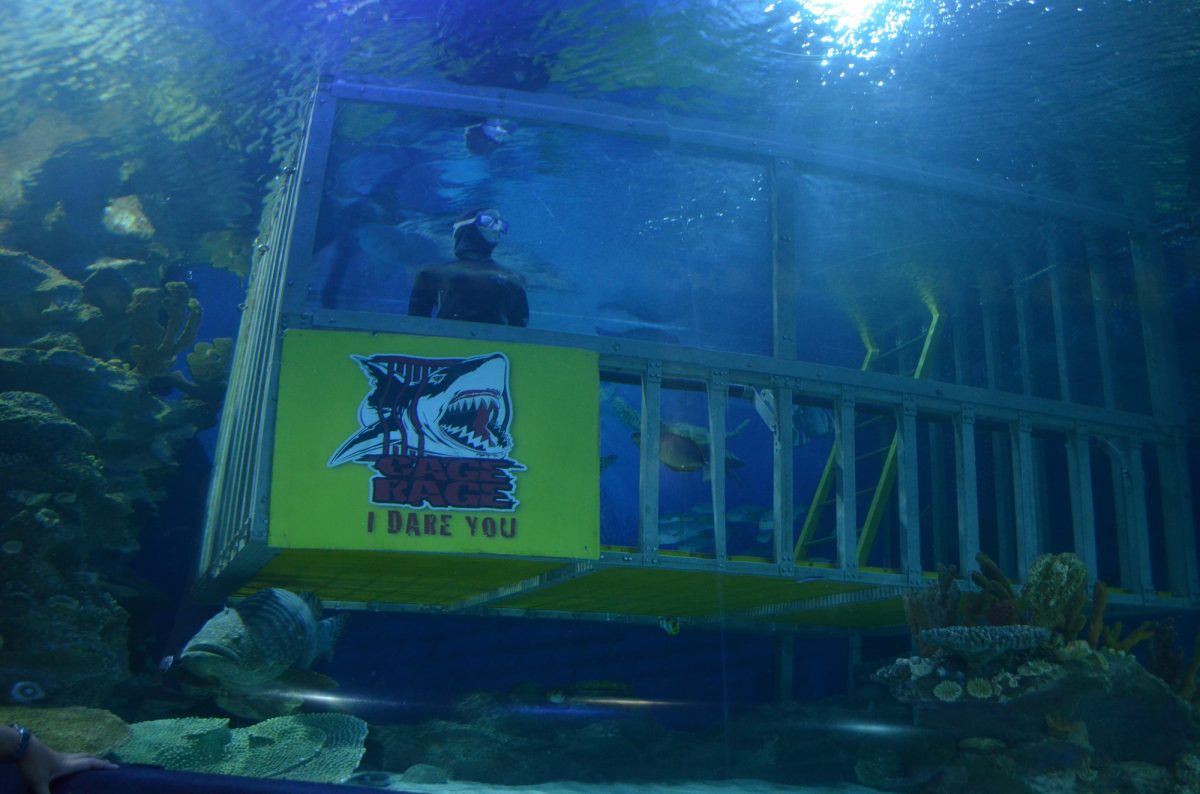 If simply watching the sharks through the glass isn't exhilarating enough for you, there's also the option of diving in the Living Ocean exhibit for certified divers. Otherwise, non-divers can go for the 'Cage Rage.' Participants will enter an underwater cage around which the resident sharks would swim.
Besides the sharks we're clearly obsessed with, there are also piranhas, giant groupers, and arapaimas, as far as carnivorous and intimidating underwater creatures go. But don't worry, there are also adorable and curious-looking little critters to look out for throughout the exhibits. Our favourites were the seahorses, lionfish, and a frog that looked like it was made out of chocolate! It was a gorgeous brown with very smooth skin.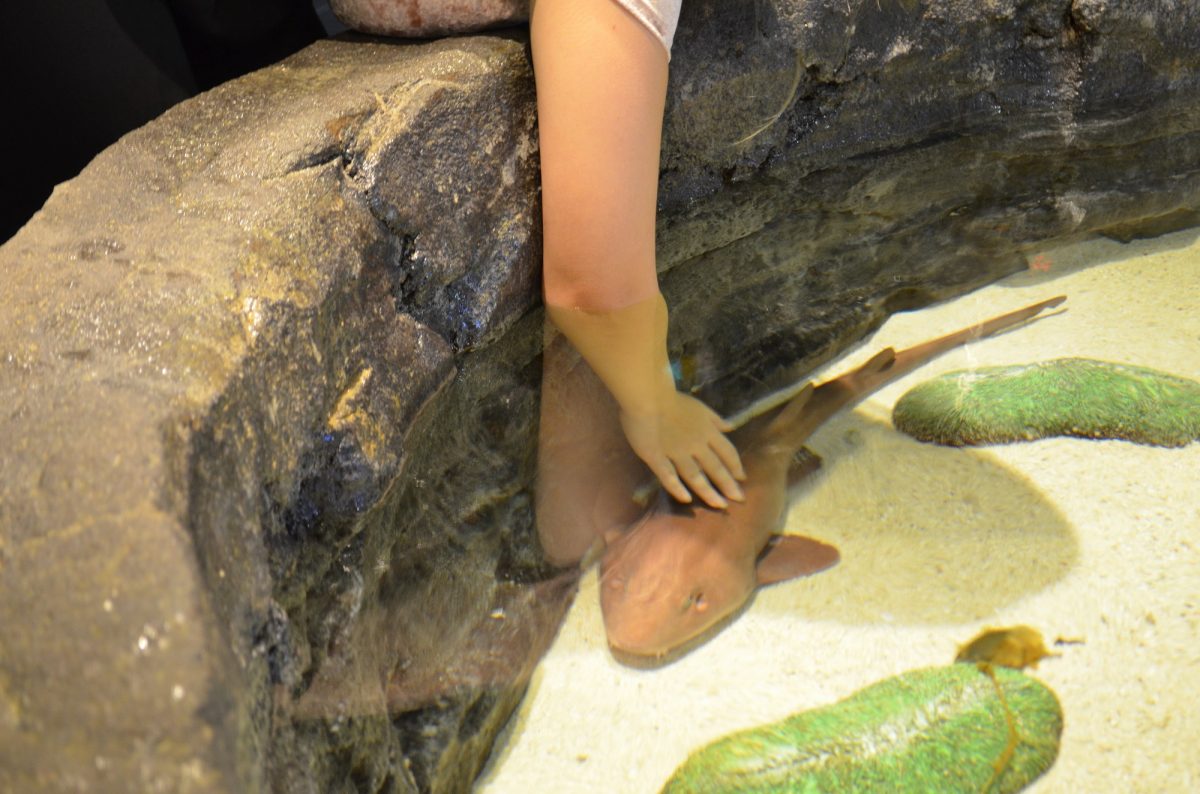 Another highlight we enjoyed is the Gene Pool, which is basically a touch pool. Visitors are allowed to put their hands into the shallow pool to gently stroke or pick up some of the creatures in it. There were soft and slimy black sea cucumbers, brownbanded bamboo sharks, and even funky starfish called chocolate chip sea stars. Now we can proudly say we've touched a shark!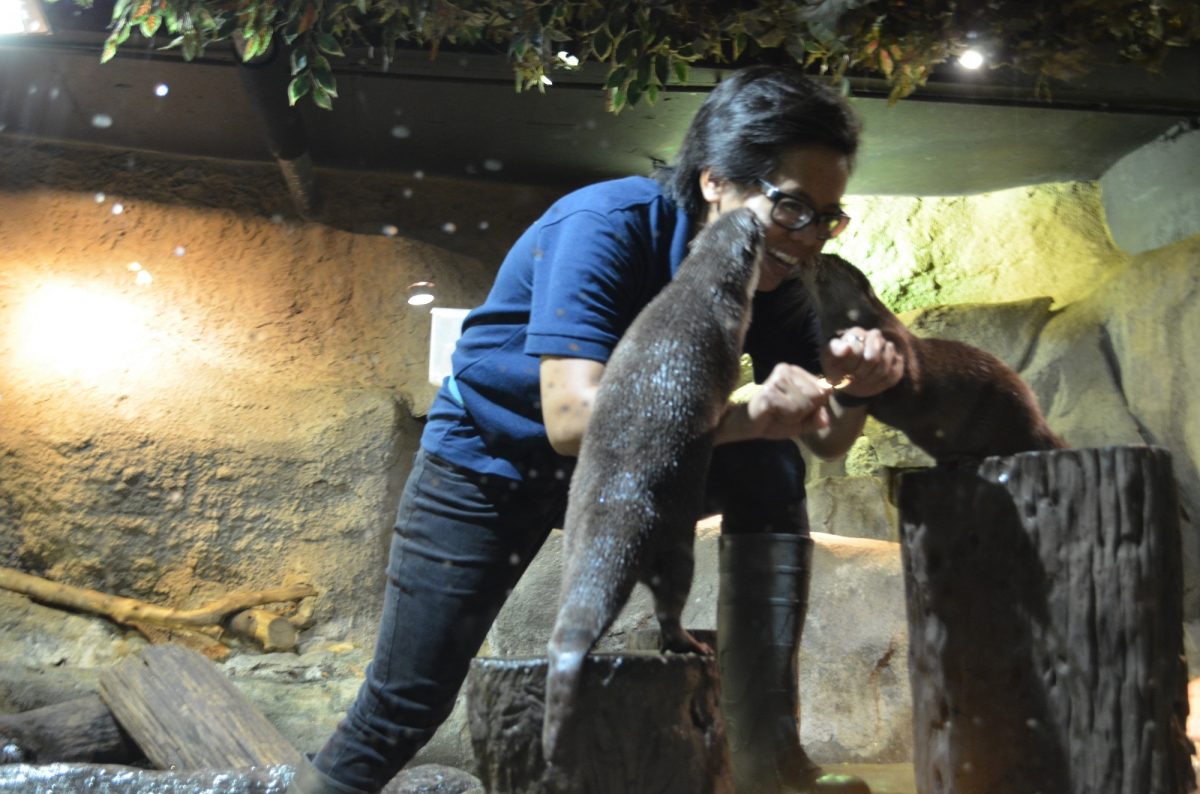 Playful and cheeky, the Asian small-clawed otters are a thrill to watch too. Look out for their daily feeding sessions at 11.15am and 4.30pm, and watch them show off some tricks! In general, we recommend taking note of all the feeding times throughout Aquaria, and planning your trip accordingly. The must-sees (to us) are the shark and otter feedings respectively.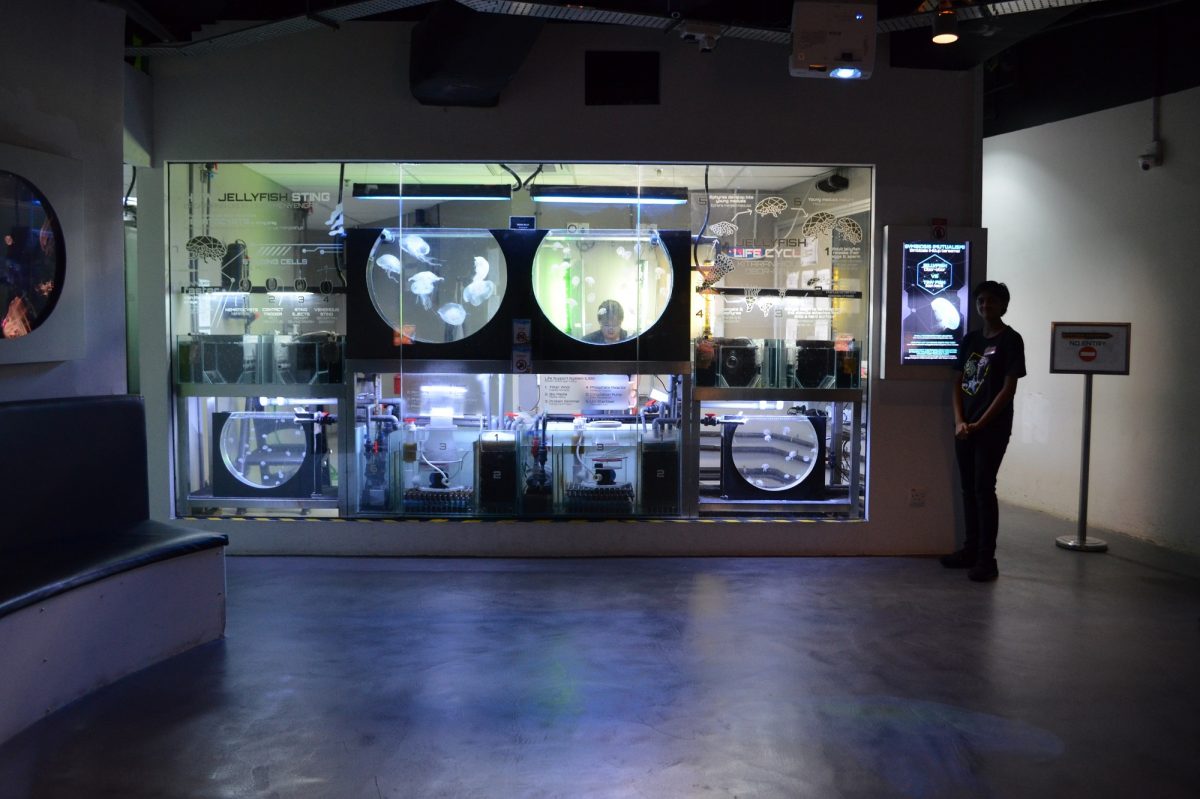 There are two recent additions to Aquaria – the Shipwreck zone and Station Aquarius. The former includes exhibits of creatures commonly found around shipwrecks and on the seabed like stonefish, spotted garden eels, lionfish, and a variety of live corals. It was another good eye-opener to the wonders of the underwater world that can be experienced through diving. Station Aquarius was something more for the kids, we thought. There are four labs in it, comprising the MOON Lab which introduces the concept of conservation through an explanation of endangered species and a 'Back to Jurassic' experience with integrated augmented reality via the 'Holodeck.' The other three labs are the Jellyfish, Seahorse, and Eco Lab respectively. Visitors will be able to learn about jellyfish anatomy and life cycle; seahorse habitat, diet, and anatomy; as well as study the lifecycle of frogs.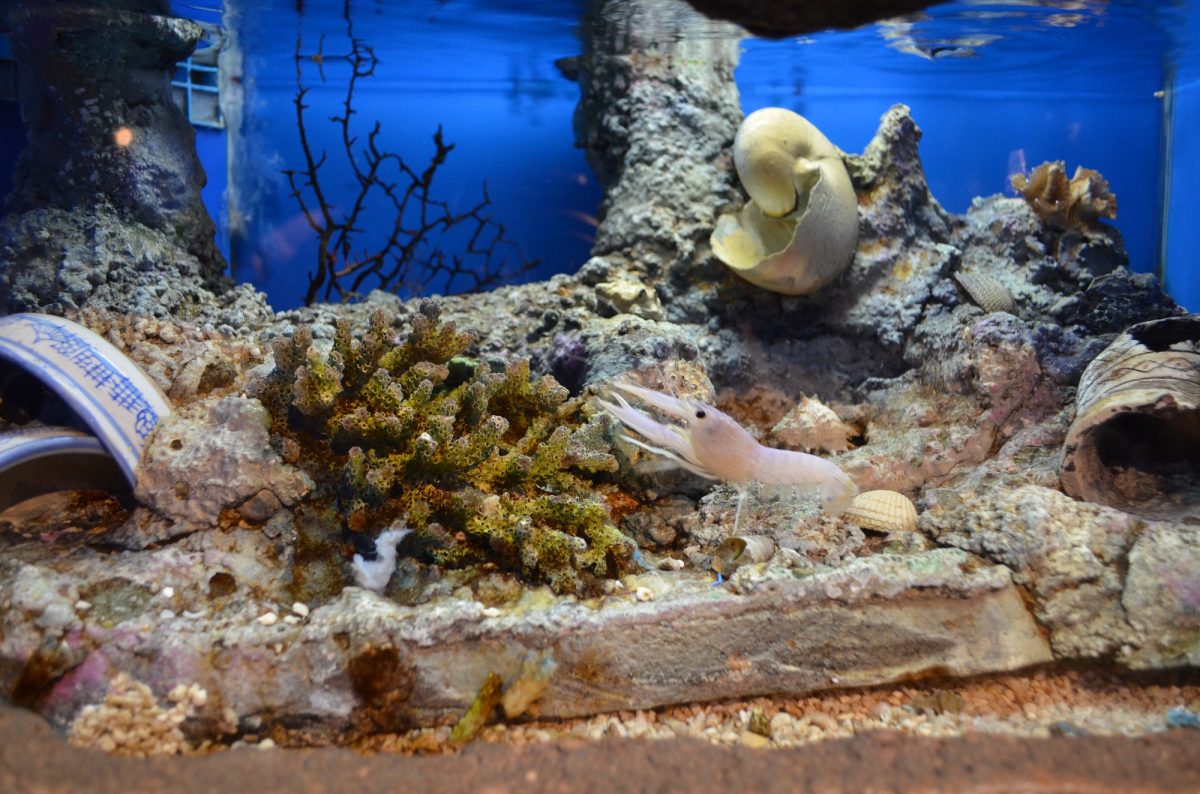 There are many more things to see and say about Aquaria KLCC, but we have a few main takeaways. Firstly, the Oceanarium is super cool and we'd love to hold an event there. Secondly, for families with children, this would be a
really great outing idea. We also want to mention the Sleep with Sharks activity, which is basically a sleepover for children in Aquaria KLCC itself!
Even as adults with no children of our own, we loved the entire experience, so we can only imagine how much more fun it'll be for families with little ones. Also, the fully air-conditioned facility would be a much welcomed respite after a day out exploring KL city!
For more information, visit aquariaklcc.com or call+603 2333 1888.
Comments