First time visiting Johor? Vanessa Gomes compiles a list of must-try Johorean dishes, some of which have a rich history behind them.
When in Rome, do as the Romans do but when in Johor, you better be ready to eat like a Johorean. While the more commercialised areas of Johor cater to the neighbouring country of Singapore, Johor has quite a few local dishes that keep the state grounded to its roots. Rich in culture and history, most of Johor's popular and signature dishes have a story to tell.
Laksa Johor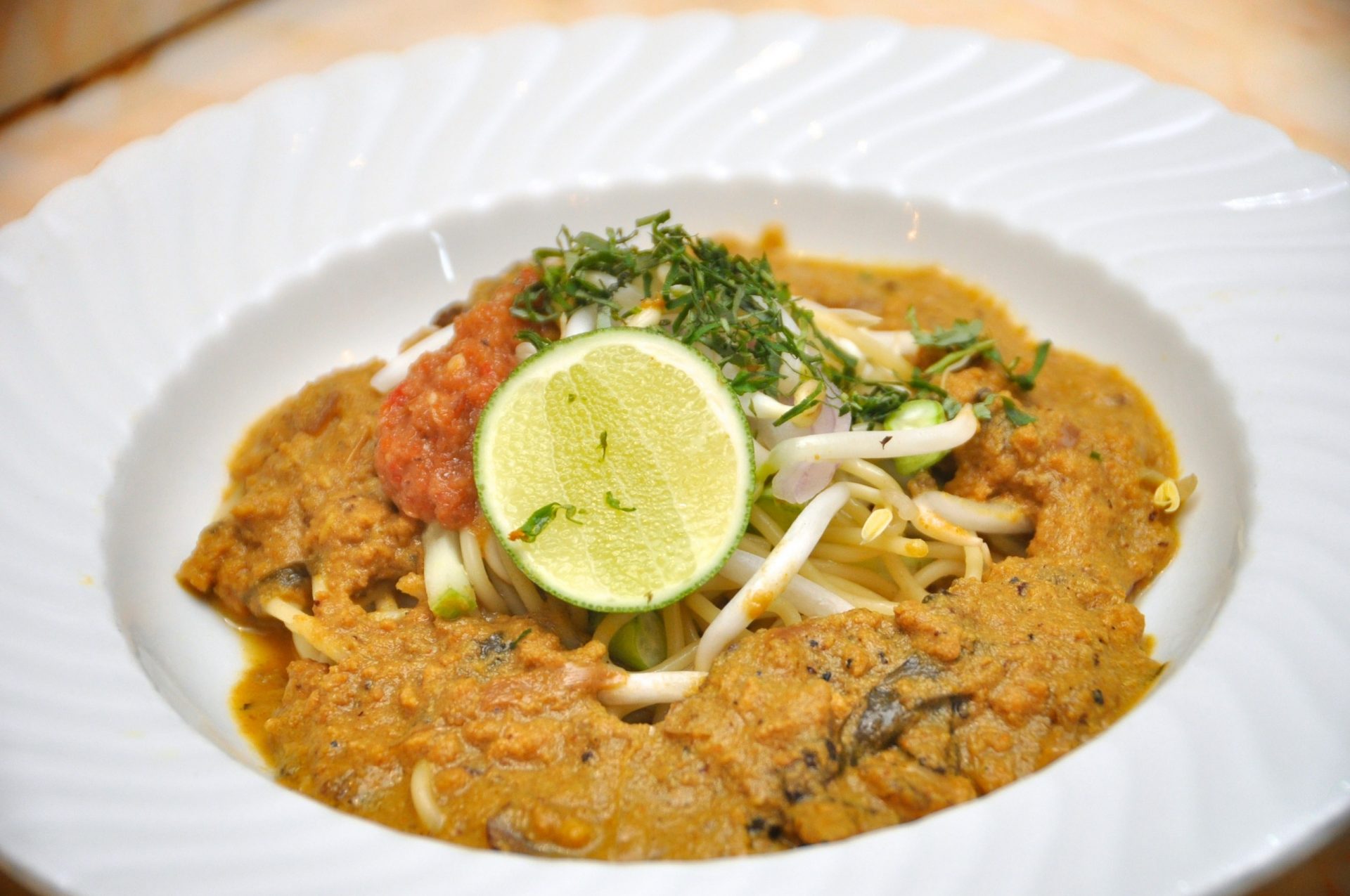 Most people are familiar with curry laksa served with yellow egg noodles and assam laksa, which is served with thick rice noodles, but a distinctive feature of the Johor laksa is that it uses spaghetti instead. The spaghetti is topped with a thick-curry like gravy that contains a mix of herbs including galangal, lemongrass, and kerisik (fried coconut paste), along with ground fish, dried shrimp, coconut milk, and asam gelugur (garcinia cambogia). Adding texture, colour, and acting as a garnish, mint leaves, cucumber, onion, white radish, and beansprouts are placed on top. The dish usually comes with a side of sambal belacan (dried shrimp paste) and half a lime, which is to be generously squeezed all over the noodles before eating.
The history of this dish starts with the "Founder of Modern Johor", Sultan Abu Bakar, who was said to be the first Malay ruler to visit Europe in 1866 and during his time there, told the royal chefs to prepare a bowl of laksa Johor with spaghetti instead of rice noodles. Based on the book 'Johor Palate: Tanjung Puteri Recipes', written by Kalsom Taib and Hamidah Abdul Hamid, the Sultan's trips to Italy developed his love for pasta and for as long as Johorians can remember, the dish was always prepared with spaghetti.
Pisang Goreng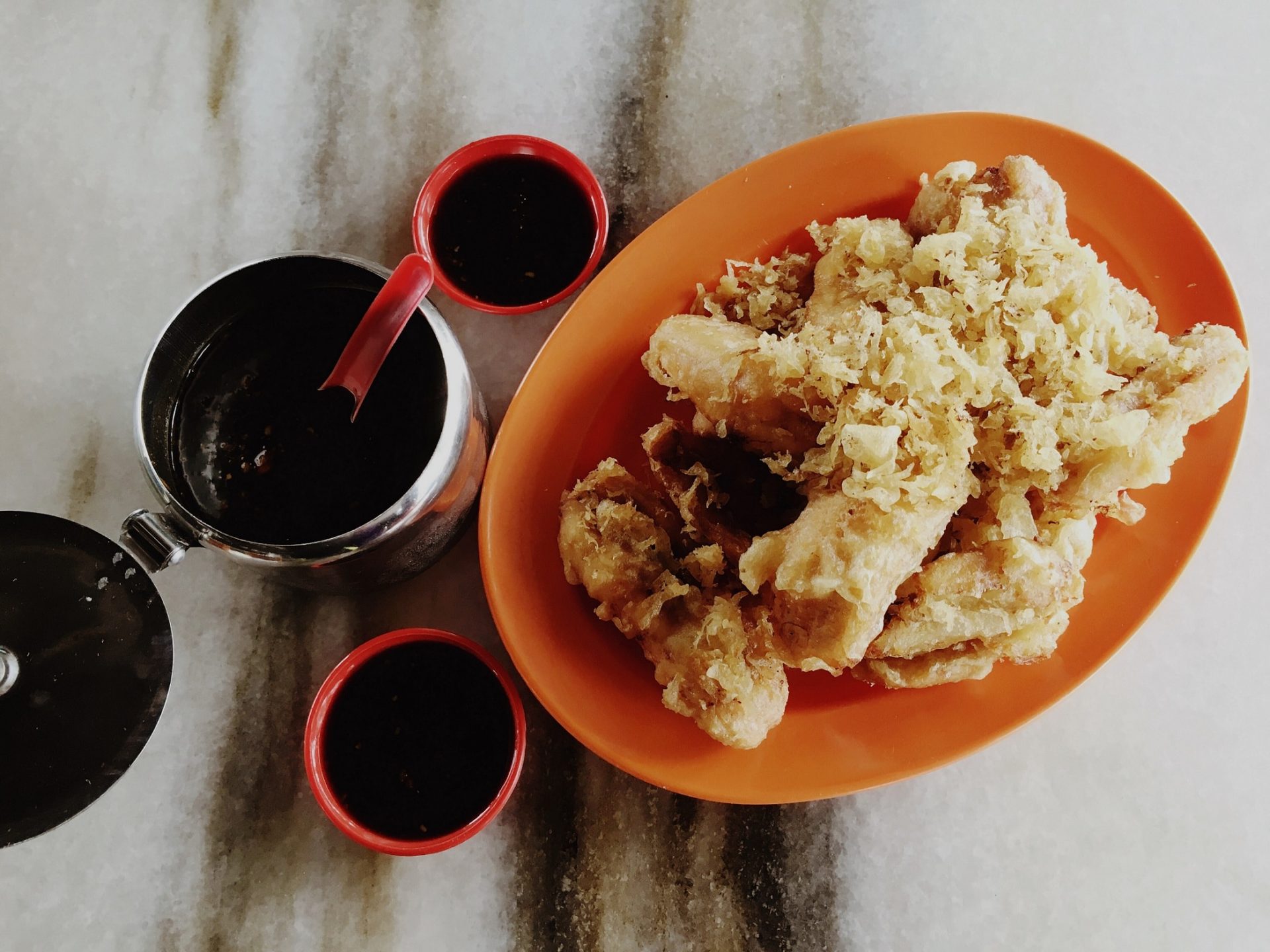 For a true Johorian, no batch of pisang goreng (banana fritters) is complete without a side of sambal kicap, a sweet and spicy dip! Sambal kicap is made by blending together chili padi (bird's eye chilli), garlic, sugar, kicap manis (sweetened aromatic soy sauce), and topped with an added sprinkling of chili padi. Sounds like a weird combination, but Johoreans believe this is the best way to enjoy sweet, crunchy banana fritters.
Kluang Coffee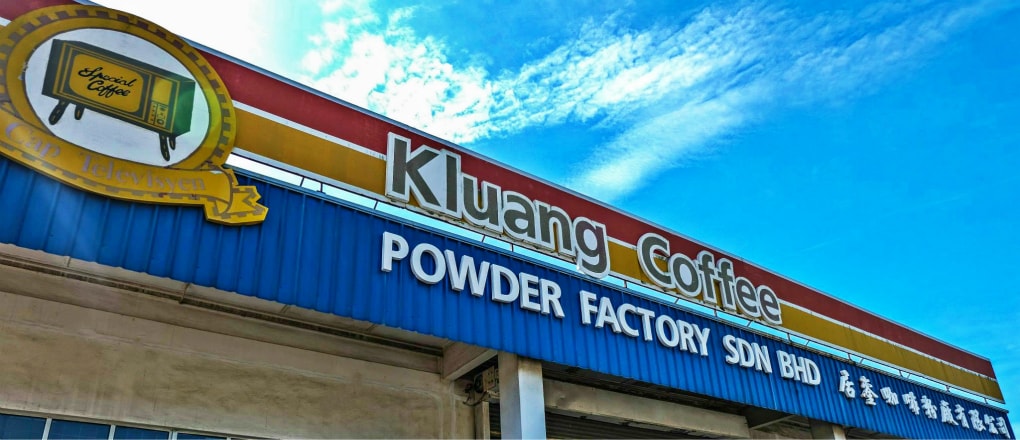 A speciality from the Kluang district, the 'Television brand' coffee is well known to locals. Produced by the Kluang Coffee Powder Factory, one of the biggest coffee manufacturers in Johor, the place is open for visitors. Some people even travel there in bus loads to experience the factory tour. The first factory was founded in 1966 and was located along Jalan Mersing, but was later moved to Jalan Besar. The coffee is best enjoyed with a side of toasted buns with butter.
Why was it called 'television brand'? Television broadcasting began in Malaysia in the early 1960s and at this point, owning a television was the dream for families here as it was considered a mark of prestige to own one back in the day. Televisions were also seen as a tool to not only broadcast news and entertainment shows but it also brought people together in a household, and for Goh Tong Tor, Kluang Coffee founder, these were the values he wanted to instil, hence he used a television set as his brand logo, hoping to produce coffee of the highest quality so that it is seen in every household, while bringing families together with a good cup of coffee.
Tangkak Beef Noodles
While you can find Tangkak beef noodles in Kuala Lumpur and Melaka, the best version of the dish will always be where it was first served. A bowl of Tangkak beef noodles features flat rice noodles in a herb and meat broth, topped with beef brisket, shin, stomach, tendon, tenderloin, and meatballs. You can also opt for a dry version of the noodles, where it is tossed in a sweet and savoury soy sauce mix. If you're not a fan of all the additional beef bits, you can also opt not to order the 'spare parts' but if you don't try, you won't know!
Many beef noodle restaurants have sprouted over the years, but one of the oldest and family-run restaurants is Restoran Kuang Fei (Tangkak Beef Noodle). Having opened branches in Melaka, other parts of Johor and even Kuala Lumpur, the franchise family-run and has been operating for more than 40 years. Starting off as a small stall next to a bus station, lots of people thronged the stall for the beef broth, which is said to have originated from the Hainan Island in China. Until today, this remains a local favourite.



" ExpatGo welcomes and encourages comments, input, and divergent opinions. However, we kindly request that you use suitable language in your comments, and refrain from any sort of personal attack, hate speech, or disparaging rhetoric. Comments not in line with this are subject to removal from the site. "



Comments