September is a rather busy month, taking into account the many holidays we have! If you're going to be around during the holiday period, here are some events for you to check out and keep you busy, until October comes along!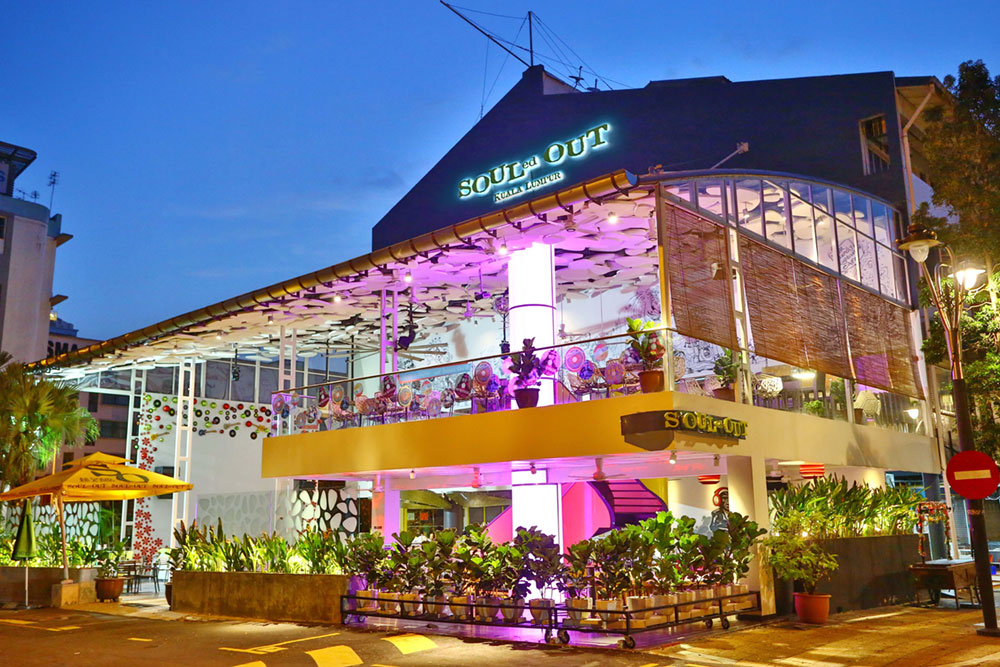 The Mingle is a two hour social event with beer and finger food held at a different restaurant-bar in Klang Valley every month. It's a great place to hang out with friends and meet new people. Both Malaysians and Expats are encouraged to join. Our Mingle this month takes place at the popular SOULed OUT establishment in Sri Hartamas. Always a wonderful place for a Mingle with its laid-back and open-air vibes, variety of beverages, and delicious food, it's sure to be a fun-filled evening.
Entrance fee (soft drinks) + Finger Food: The Expat Card Holders: RM30, Non Cardholders: RM40
Free-Flow Beer + Finger Food: The Expat Card Holders: RM50, Non Cardholders: RM60
3 Glasses of Wine + Finger Food: The Expat Card Holders: RM50, Non Cardholders: RM60
Bottle of Wine + Finger Food: The Expat Card Holders: RM70, Non Cardholders: RM80
Date: Sept 18
Venue: Souled Out Sri Hartamas
Website: mingle.expatgo.com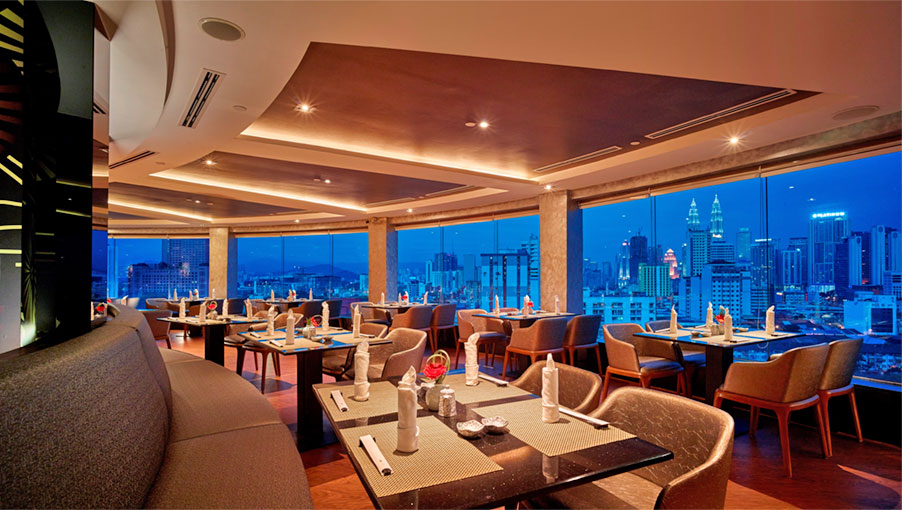 Our next Wine Dinner takes place at Gen Japanese Restaurant. This beautiful restaurant tastefully decorated with elegant furniture, with excellent views of the city, is located at the Sunway Putra Hotel. Holding true to Japanese cuisine's tradition of 'eating with the eyes first', their diverse range of delicacies are as beautifully presented as they are delicious on the palate. Don't forget to register to book your space. See you there!
Date: Sept 26
Venue: Gen Japanese Restaurant
Website: tegmedia.my/wine-dinner-registration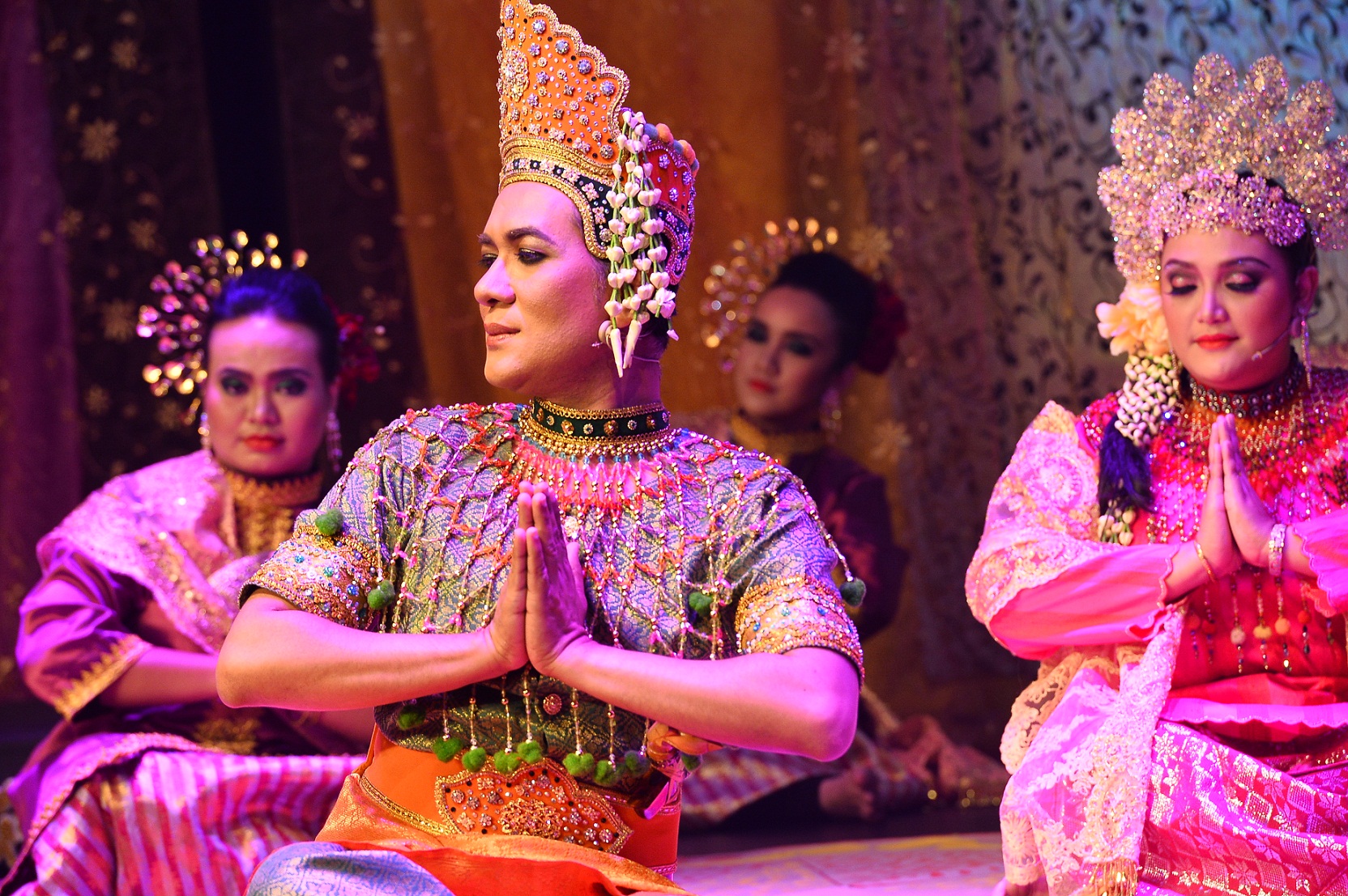 It's the fourth edition of the festival, with an interesting line-up of at least 40 shows at 10 venues all around Kuala Lumpur. For the first time, it will include a photography exhibition of works, by Hasselbad award-winning photographer Nabil Rosman from Kelantan. The exhibition will feature a series of the streets of everyday KL.
Last year, the festival attracted over 33,000 visitors (of which at least 10 percent of visitors were from 20 other countries), and it hopes for similar or more numbers this year. The festival will turn Kuala Lumpur into a global stage by connecting traditional and modern performances from the past and future, across five different genres, dance, literature, music, theatre, and visual arts.
For a list of shows available in conjunction with the festival, click here.
Date: Sept 1 to 30
Venue: 10 venues all around Kuala Lumpur
Website: diversecity.my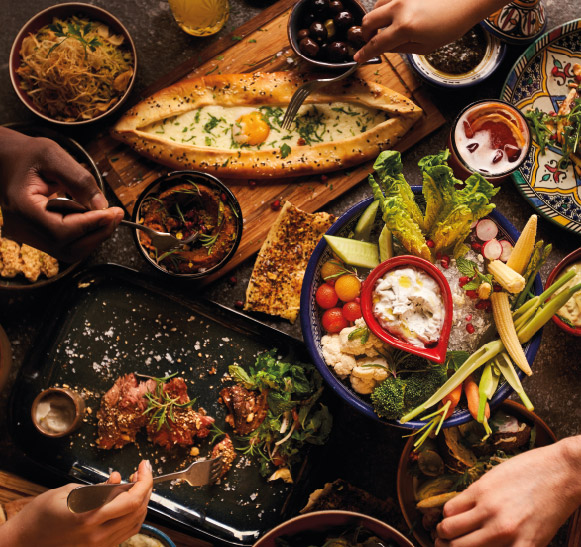 This gastronomical opportunity is coming to an end this month. The Westin Langkawi Resort & Spa invites all food epicureans to an exceptional spread of Arabic delicacies at the BHAR Pop-up a la carte promotion being held at Tide restaurant, featuring visiting Chef Mohanad Alshamali and Chef Khaldon from the Renaissance Downtown Hotel, Dubai along with in-house Arabic Chef Mahmoud.
During this period, Tide restaurant will be transformed into a place where the dishes on the tables are just as playful as the restaurant's colour palette, featuring mystic torches, market-style spices and botanicals on display that emulate the vibrancy of the Middle East.
Valid for bookings until September 28, 2018, and stays until September 30, 2018. For inquiries, please contact us on 60-4-9608888 or email [email protected]
Date: Until 30 Sept
Venue:The Westin Langkawi Resort & Spa
Website: marriott.com/hotels/travel/lgkwi-the-westin-langkawi-resort-and-spa

The Swiss Dream Circus in Kuala Lumpur returns this year for its fourth edition, an artistic spectacle that allows you to dream and be enchanted as you immerse yourself in a world full of emotions. Internationally acclaimed performers from all over the world are here to take you on a journey full of dreams and fantasies. A good circus is one that makes you feel that the artist in the ring not only does his job, but lives for what he does and conveys emotions. This year, we combine traditions with modernity and present an innovative show suitable for young and old alike. For more information, please visit .
Date: Until 19 Sept
Venue: Plaza Arkadia Desa Park City
Website: swissdreamcircus.com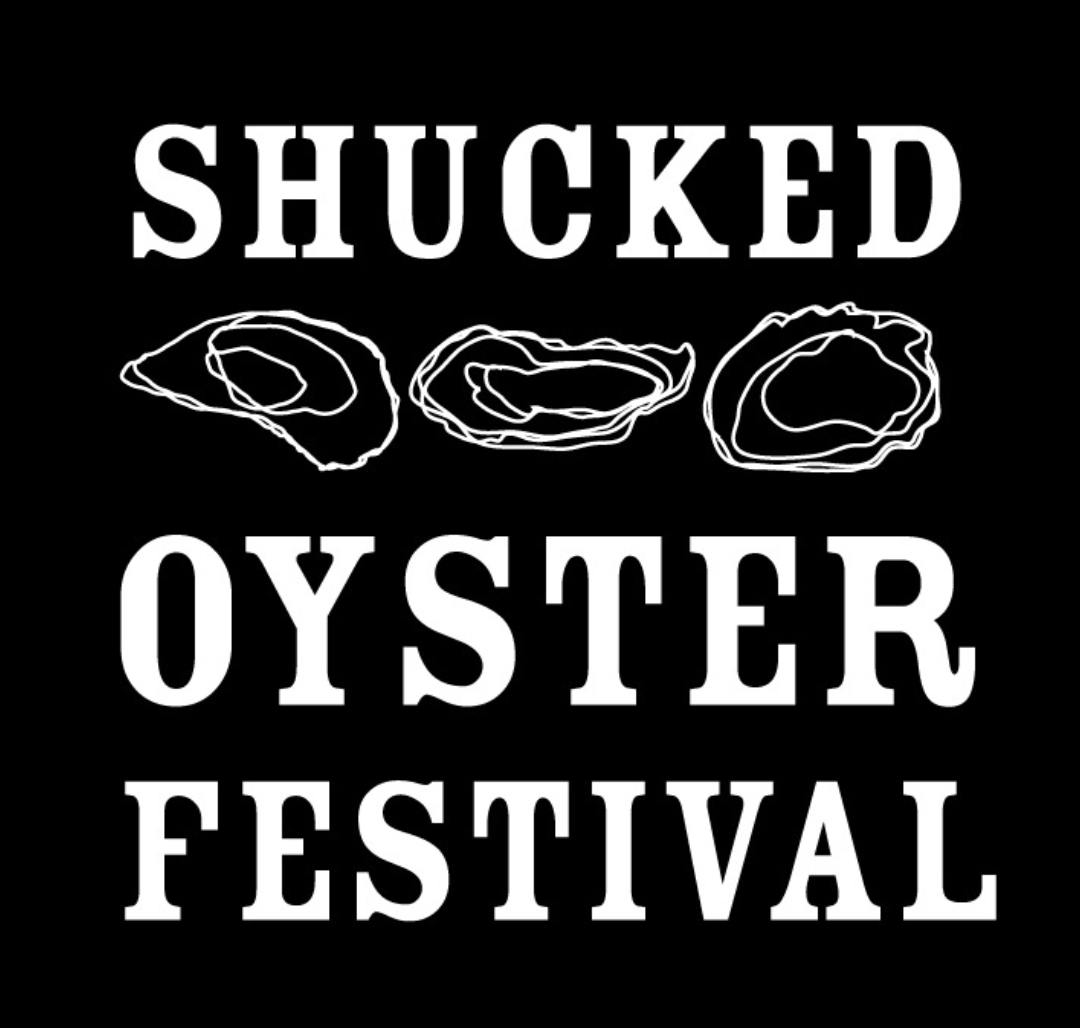 Come and experience SHUCKED Oyster Festival and discover a fine selection of the world's best seafood, the finals of the Malaysian Oyster Shucking Championships, live music and drinks. The friendly SHUCKED Oyster festival is fun for all the family, with a wide range of seafood and other premium foods, a well-stocked bar and several bands. Stanley the Clown will keep the kids entertained, live jazz music will keep spirits high, and graffiti artist Iam May will complete her mega oyster doodle in real time.
For more details, contact Josh Green, Chief Shucker Southern Rock Seafood on +6012 3030134 or email [email protected]
Date: Sept 2
Venue: Southern Rock Seafood Kitchen
Website: shop.southernrockseafood.com.my

insigHT2018 is Malaysia's leading medical travel market intelligence conference in the region, provides more than just a forum for thought leaders and medical travel experts to collaborate, innovate and share knowledge to foster the development of the industry. insigHT2018 is an experience where new connections and lasting opportunities are created!
This year, insigHT presents the theme of "Building Trust Towards Excellence". Emphasising on building our greatest asset, trust, the conference will explore how this indispensable component fortifies networks, partnerships, relationships and initiatives, while opening avenues to create new opportunities throughout the value chain.
Date: Sept 3
Venue: Malaysia Healthcare Travel Council
Website: mhtc.org.my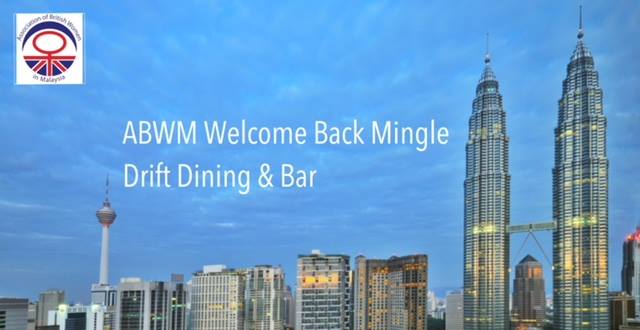 This is the association's post-summer-holidays event to welcome expats back to KL and a chance to catch up with everyone. This is a later start with arrival from 4pm at Drift Dining. Free-flow canapes available from 4:30pm-6:30pm. Ticket includes one glass of wine. Partners welcome to join after 6:30pm.
Cost: RM 160 members / RM 230 non-members
RSVP: By 24th August to House Managers at (03) 2284 4407 or email [email protected] Full payment secures booking.
Date: Sept 6
Venue: Drift Dining & Bar
Website: abwm.com.my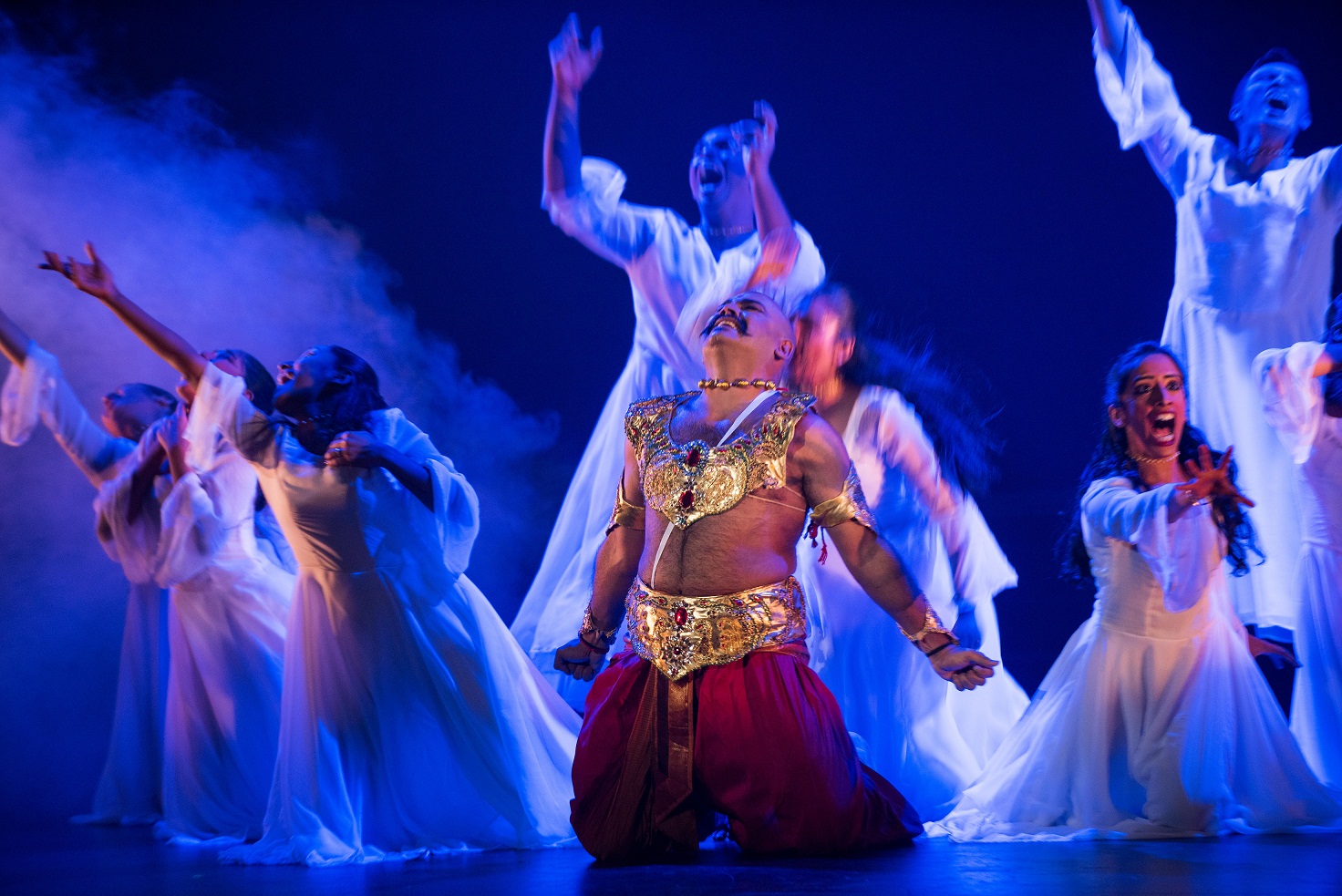 I am Ravana, an epic Indian story of love, lust, kidnapping, and death, is one of the headlining events of the upcoming DiverseCity KL International Arts Festival (KLIAF) 2018. Staged by Australian-based arts and culture organisation Saraswati Mahavidhyalaya (SMV) in collaboration with The Temple of Fine Arts – Inner Space Dance, the show – a visual feast of dance, drama and music – presents an alternate take on the Indian epic, Ramayana, and will be staged for just three nights from Sept 6 to 8 at the Shantanand Auditorium, The Temple of Fine Arts Kuala Lumpur. For more information, visit diversecity.my.
Date: Sept 6
Venue: Temple of Fine Art
Website: diversecity.my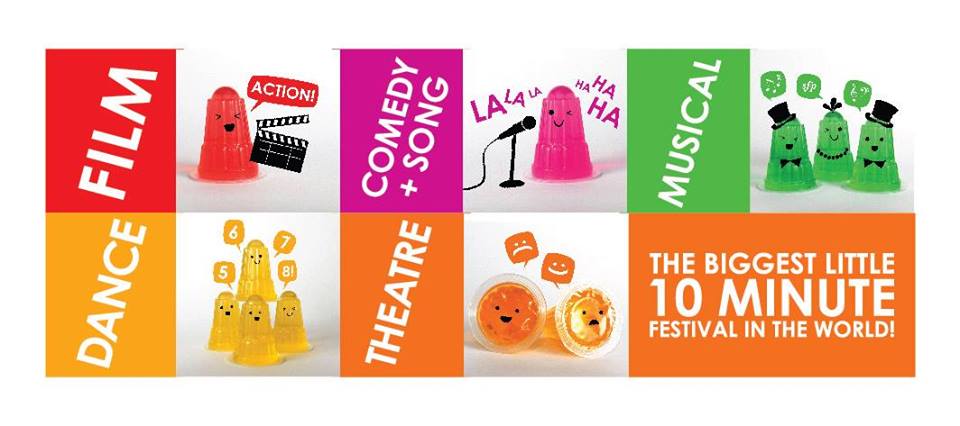 Short +Sweet Malaysia is a delicious arts festival that had been running in Malaysia for 11 consecutive years at klpac! Our aim is to be a platform where local talents can be shown, regardless of age, gender, race or even language This year, Short+Sweet Malaysia 2018 promises a full sweet platter of S+S Film (brand new category), S+S Song, S+S Stand-up Comedy, S+S Musical, S+S Junior Dance, S+S Dance, and S+S Theatre!
Date: 7 and 8, 12 to 15, 19 to 22, 26 to 30 Sept
Venue: Kuala Lumpur Performing Arts Centre (KLPAC)
Website: klpac.org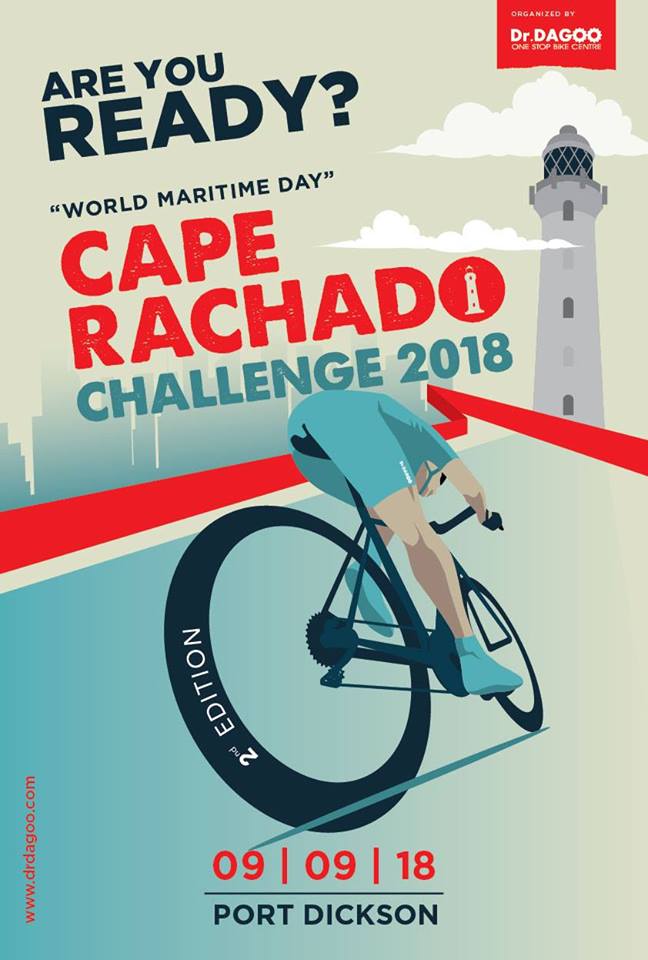 Organised by a volunteer-cycling non-profit group Malaysia Cycling Event Centre, the objective of the race is to bring together cycling enthusiasts. The group itself puts together information for cyclists so it can be accessed quickly and easily. The cycling event itself will be held along the coastal city of Port Dickson in Seremban and the ticket closing deadline is on 31 July.
Date: Sept 9
Venue: Port Dickson
Website: drdagoo.com/event-list/cape-rachado-challenge-2018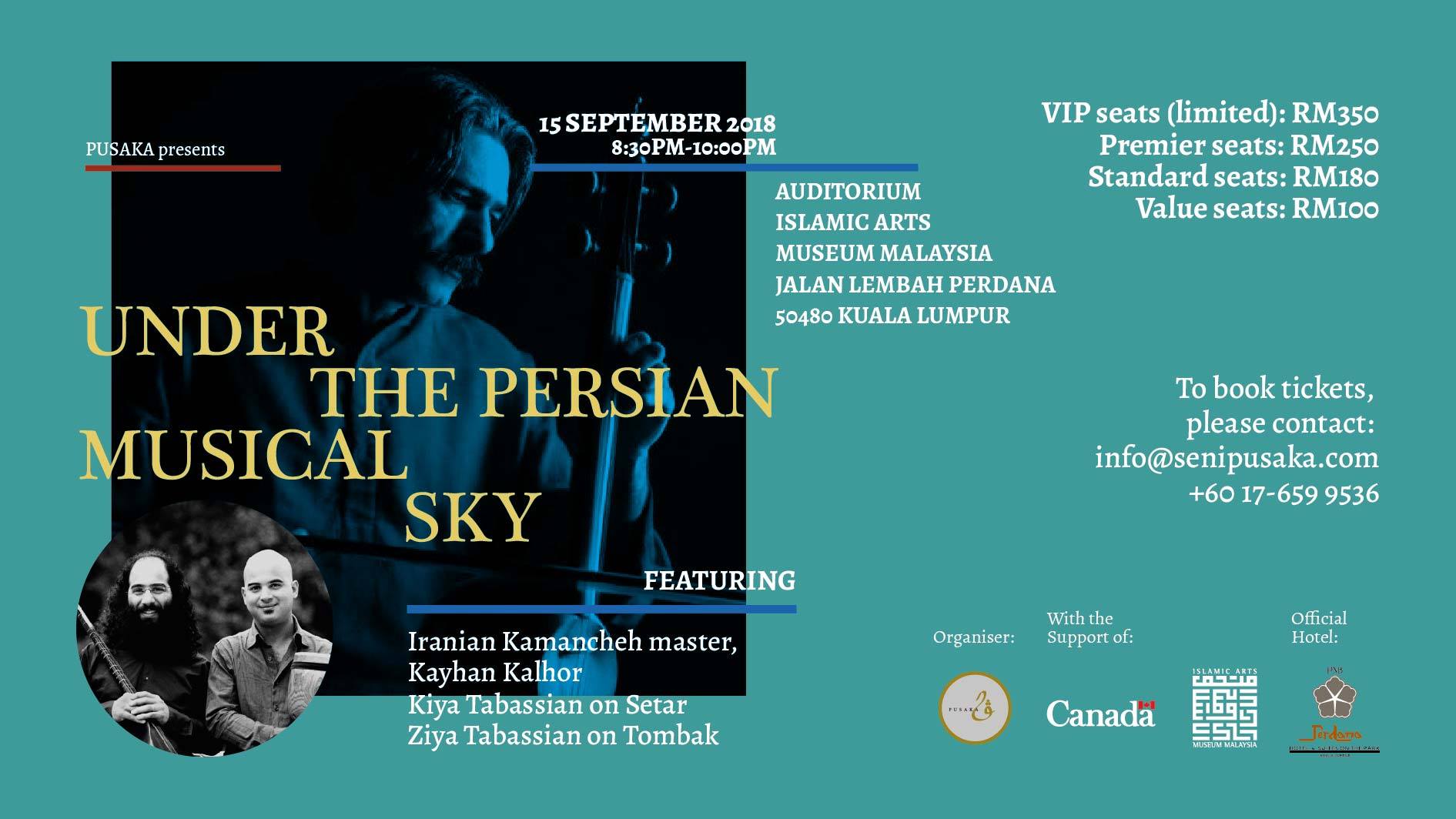 Music unquestionably reigns among the stars of Iranian civilisation and, in a phenomenon unique in the Eastern world, this music carries within it the capacity for constant renewal. This musical encounter — bringing together incomparable master of the kamancheh, Kayhan Kalhor, setar virtuoso Kiya Tabassian and tombak marvel Ziya Tabassian — creates a rich and captivating sonic universe.
To book, please contact: [email protected] or call/ whatsApp: +6017-659 9536
Date: Sept 15
Venue: Islamic Arts Museum Malaysia
Website: iamm.org.my
Get over the mid-week slump with a dose of comedy as it's supposed to be – uncensored and honest. Raw, fast paced and edgy, enjoy comedy from veterans in the industry as well as newbies! The best 3 minute set will receive cash RM100 an opportunity to perform on the weekend shows and if you feel like giving it a go at Crackhouse Comedy Club KL, sign up on the night itself between 8.00pm and 8.45pm.
For more information, email [email protected] .
Date: Sept 12, 19, and 26
Venue: Crackhouse Comedy Club KL
Website: crackhousecomedy.asia

he third installation of Kuala Lumpur's most insane comedy festival – LOL Fest is back, featuring over 40 comedians internationally and locally from the 28th September 2018 till 20th October 2018. This time around, the fest will be at the multifunction venue Jenerator, which is part of the newly renovated KL Citywalk.
Organized by LOL Events, this 4-week long festival will consist of a variety of comedy shows, including magic, music, improv, and so on. Kicking off the fest is Jimmy Carr, hailing all the way from the UK with his 'Best of Ultimate' and closing the whole run would be none other than Malaysia's queen of comedy – Joanne Kam Poh Poh, where she will end her own national La La Lian nationwide tour in KL.
Welcoming our neighbours, Sharul Channa who's well known for her "Aunty Sunita" and the hilarious Hirzi who will team up with the OG Malaysian improv group, AIIA. And not forgetting our homegrown names such as Douglas Lim and Kuah Jenhan.
Tickets can be purchased at
Date: Sept 28 to Oct 20
Venue: Jenarator, KL City Walk
Website: proticket.com.my/lol-events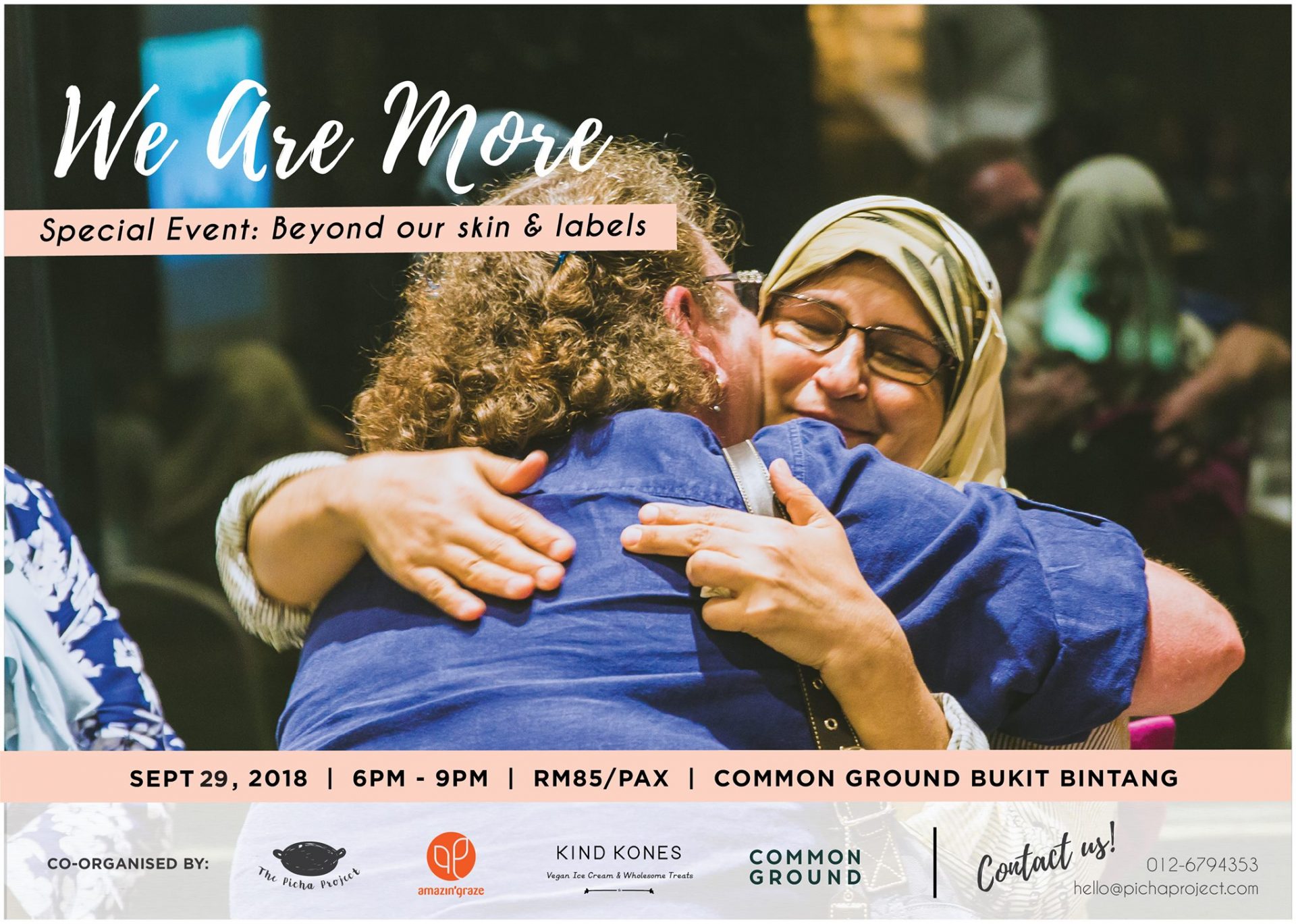 The Picha Project, Kind Kones & Amazin' Graze – three startups with a mission to empower people through food – are coming together this September to host a special dinner. "We are More" is an event that highlights one important message – we are more than the labels that the world has put on us. We are more than our outward appearances – skin and looks, more than our struggles and life circumstances.
The agenda features personal sharing by Sara – a mother from Afghanistan who is currently seeking refuge in Malaysia, and Rocyie Wong – a Psoriasis Fighter who has decided to stop hiding her skin after battling Psoriasis for the past 11 years. Listen to their stories over a special vegetarian dinner prepared by the amazing chefs from The Picha Project , followed with desserts served by Kind Kones and Amazin' Graze.
Date: Sept 29
Venue: Common Ground, Bukit Bintang
Website: facebook.com/events/225684344789285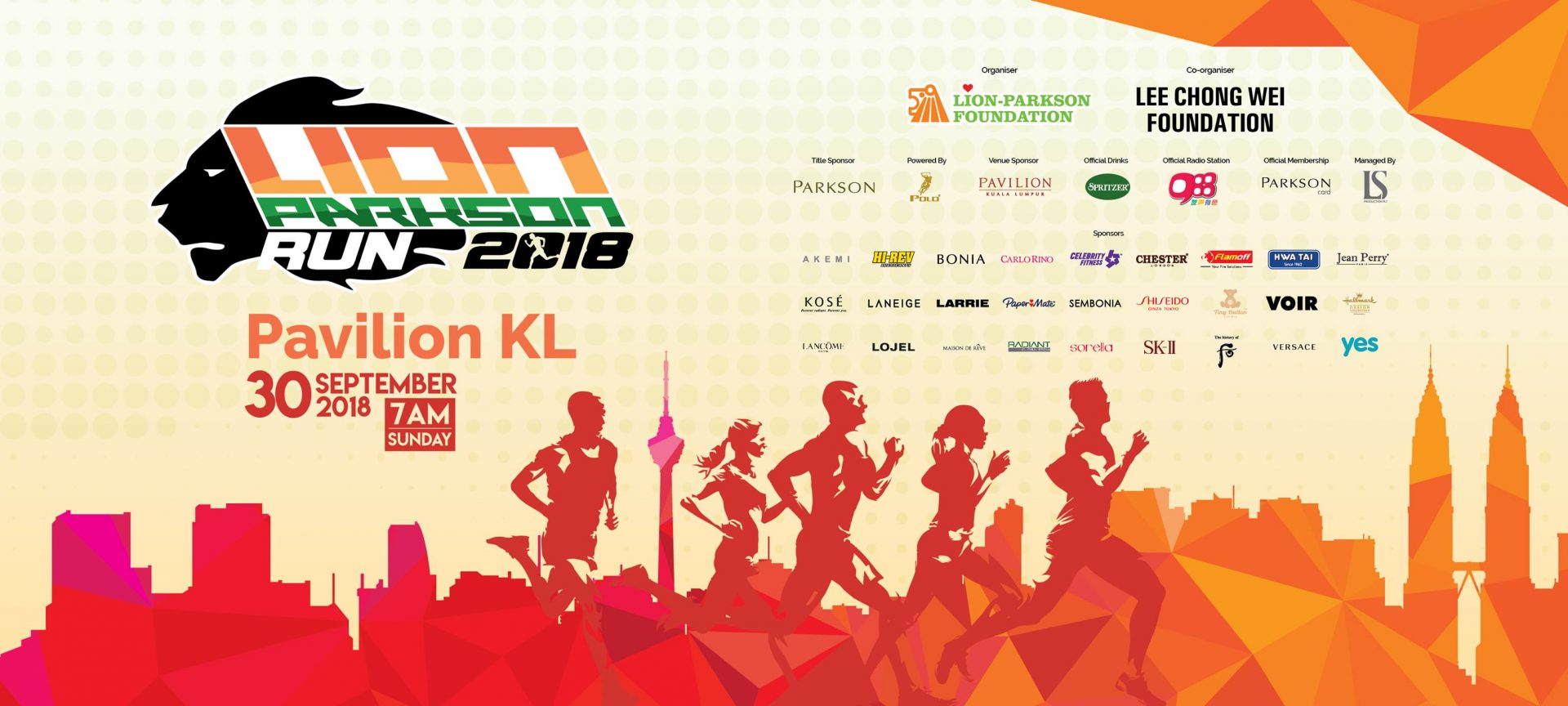 The Lion Parkson Run 2018, a charity run by Lion Parkson Foundation. 100% of your participation fee goes to Lion Parkson Foundation for their charity efforts in supporting education and welfare for the underprivileged community.
Date: Sept 30
Venue: Pavilion KL
Website: facebook.com/events/516189612114691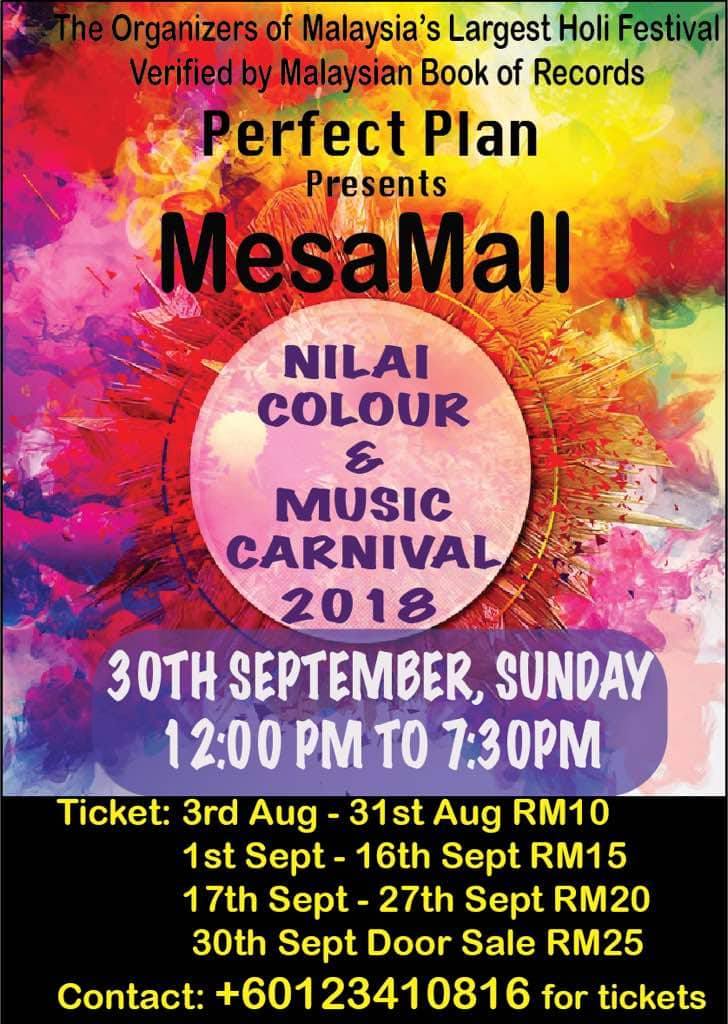 The organizers of Malaysia's Largest Holi Festival and Mud Colour Festival is bringing a colour and music carnival right in the heart of Nilai! Be entertained with drums performances, dance performances, and lots of music.
Date: Sept 30
Venue: MesaMall Malaysia
Website: facebook.com/perfectplanmalaysia
Comments