Besides the cool weather, another reason why Cameron Highlands is a popular tourist destination is because of its old-school charm. British Colonial-style buildings, lush green farms and plantations, gorgeous flowers, fresh air, and a slow sleepy vibe (weekend traffic due to heavy tourist numbers, aside) all make it the perfect getaway from bustling city life. Whenever I visit, I feel like I'm transported to another world that's so different from humid Kuala Lumpur.
The accommodation options up in the highlands also add to the charm, mostly in the form of bungalows or low-rise hotels. Most people, especially those who travel in groups or families, choose to rent a bungalow which often comes with a caretaker or cook. These kind of bungalows usually have beautiful views of the hills and lush gardens.
One that I had the utmost pleasure of staying in recently was the Hill Top Bungalow. It belongs to the Eu family, who own the Eu Yan Sang business empire specialising in traditional Chinese medicine. It used to be their holiday home, but they have turned into a business renting out the entire four-bedroom Tudor-style bungalow which comes with the services of a caretaker.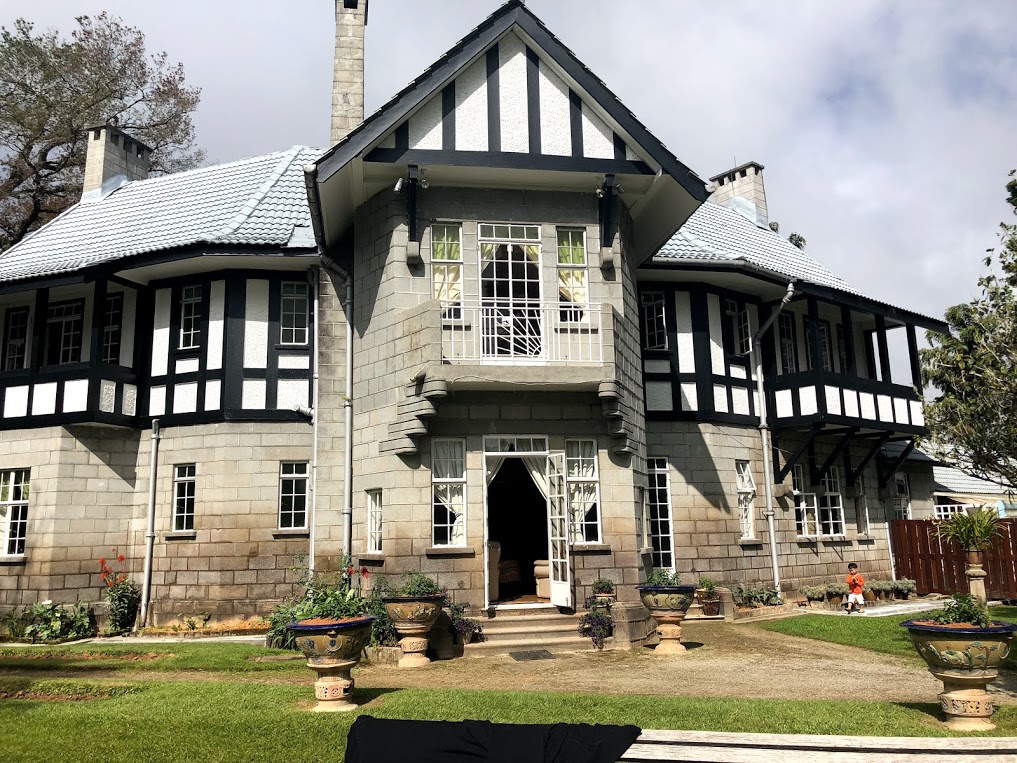 Before embarking on the three-hour road trip to Cameron Highlands, I was given instructions to let the caretaker, Mr Choong, know what time we would be arriving, and to call him when we were about half an hour away so he could give us directions. When we reached the location that Waze brought us to, I realised why. The private road that leads to the bungalow is further up from the town, in a secluded and quiet area, and there is only a small faded sign saying 'Hill Top Bungalow' that you would easily miss.
Mr Choong explained to us later that due to the beautiful gardens and majestic building, the bungalow used to be a hotspot for tourists and they would often come in droves, which didn't sit well with the guests renting the place. Therefore, they decided not to upgrade the sign so it's not easy to find.
A peaceful sanctuary with large spacious rooms, antique wooden furniture, and sprawling landscaped gardens, the Hill Top bungalow is a private haven. Mr Choong, who lives on the premises, will cater to your every need. His mother used to be the caretaker back in the day, and he took over when she grew elderly.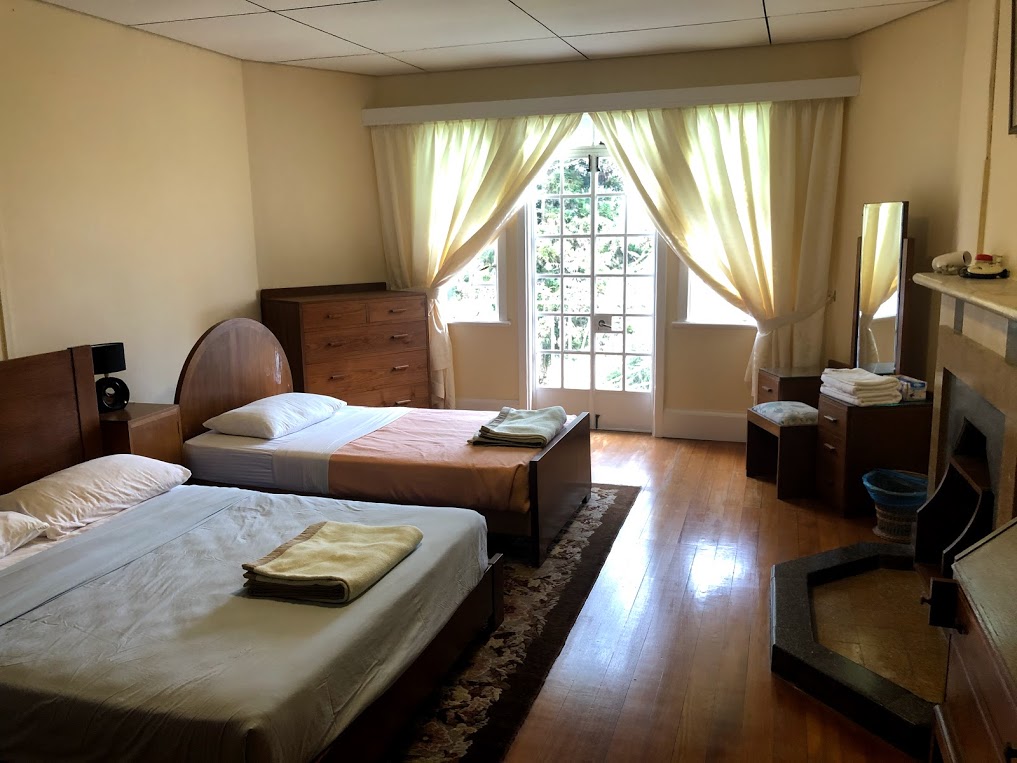 We soon learned that Mr Choong is an excellent cook! We arrived at tea time, where there was a piping hot teapot and fresh scones with homemade strawberry jam and cream waiting for us. One bite and we were in love! They were perfectly buttery and moist. Mr Choong explained that the cool weather is the ideal climate to make these perfect little scones. You can also order a dozen or more from him in advance to bring back home at the end of your trip.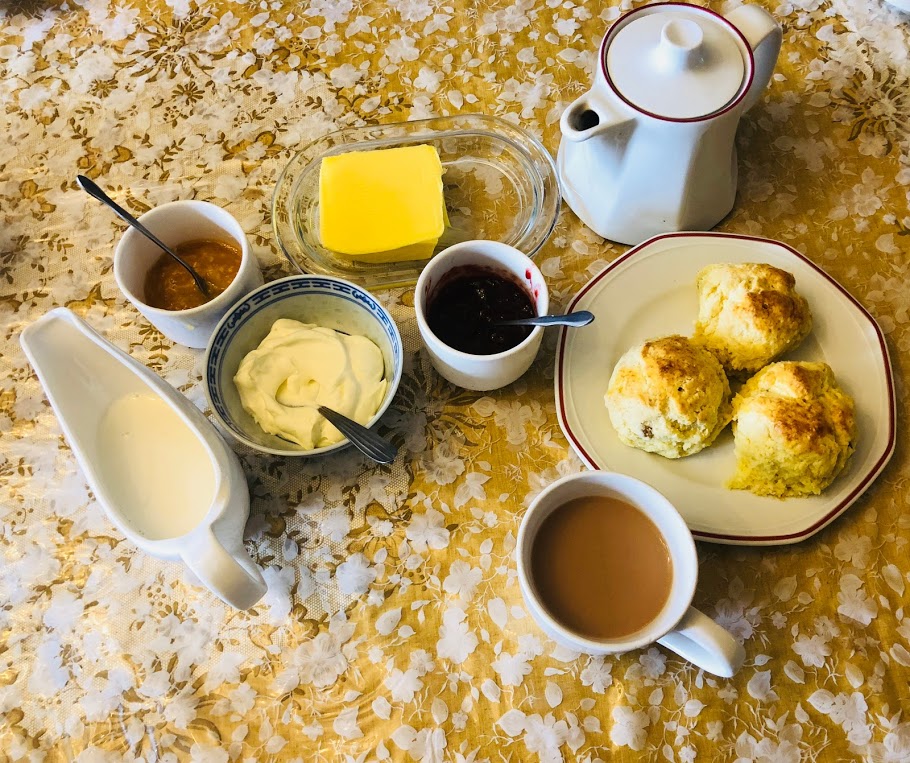 For breakfast, he served us eggs, bacon, sautéed mushrooms, and toast, and for a simple lunch we had home-style Chinese dishes like sweet and sour pork and stir-fried vegetables. For dinner, we had a feast of mushroom soup, roast crackling pork, gravy, roast vegetables, potatoes, and pumpkin, and apple crumble for dessert. Everything was delicious and we marvelled at how he cooked everything up himself. You can feel free to let Mr Choong know your personal taste preferences as he is a versatile cook and can cater to everyone's individual taste. We had a vegetarian in our group, and Mr Choong took the time to prepare special alternatives for him.
The ambiance is so relaxing, you won't want to leave the bungalow. The dining room is perfect for nights of card games and wine (or liquor of your choice), or you can also choose a DVD from their collection to watch in the sitting room. Mr Choong can also arrange a BBQ outside in the lovely garden, if you wish. Being a nature lover and deprived of my own garden back in KL, I was perfectly content have the opportunity to just sit in the garden and enjoy the vibrant flower species that you don't see in the city, without sweating profusely!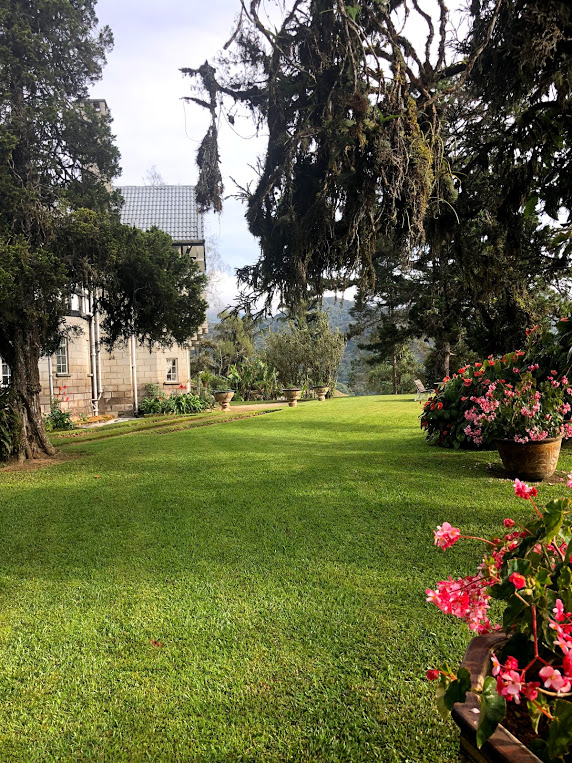 Suffice to say, we had a lovely time at the comfortable and beautiful bungalow. The furnishings aren't as luxurious as a five-star hotel, but it's comfortable and homely. It's a perfect holiday getaway for large family reunions, teambuilding events, or holiday with friends. You could even have an intimate wedding here, which they can also cater for. Small pets are also allowed, as long as you let them know beforehand and obey the simple house rules.
Check out Hill Top Bungalow for a lovely tranquil stay in Cameron Highlands like no other. Visit euco.com.my/hilltop for more information.
Comments