The beauty of boutique hotels lies in anticipating something new to your average hotel stay. We are all for keeping some things constant like cleanliness levels, service with a smile, and functional toilets; but it's refreshing to experience new spaces now and then. In this day and age where so much importance is placed on aesthetics – thoughtful design that is practical yet stylish, extra miles gone for the sake of looking good; there is higher expectation for a paid service or space to spark excitement and wonder. It only makes sense that travelers are increasingly seeking out boutique hotels for a sense of adventure; to experience something new. From sleeping in an industrial-style container bedroom to waking up to nature in a glass box in the middle of a rainforest, here are some of the more unique boutique hotels in Malaysia to discover.
Container Hotel, KL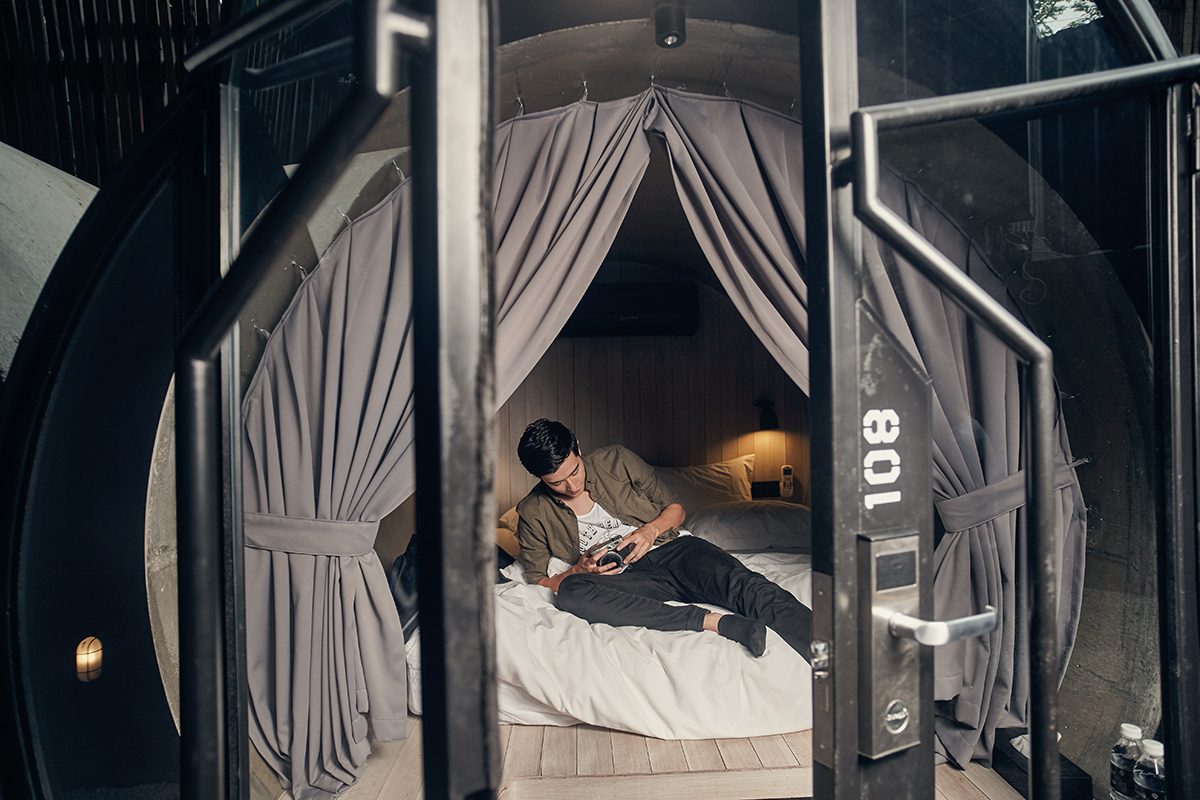 Travelers looking for a quirky stay in KL can check out this affordable, industrial-chic place. Container Hotel Kuala Lumpur is located on Jalan Delima, just a 5-minute ride away from the bustling Changkat scene. While their most unique room type is the Concrete Room (pictured above), guests can also choose to stay in a Camp Site or Deluxe Room. If it's important that you have a private bathroom, the Deluxe Room is the only room type with that option. Prices start from RM135 per room per night for a Concrete Room or Camp Site.
Container Hotel Kuala Lumpur, Jalan Delima, Imbi, 55100 Kuala Lumpur
Bamboo Village, Selangor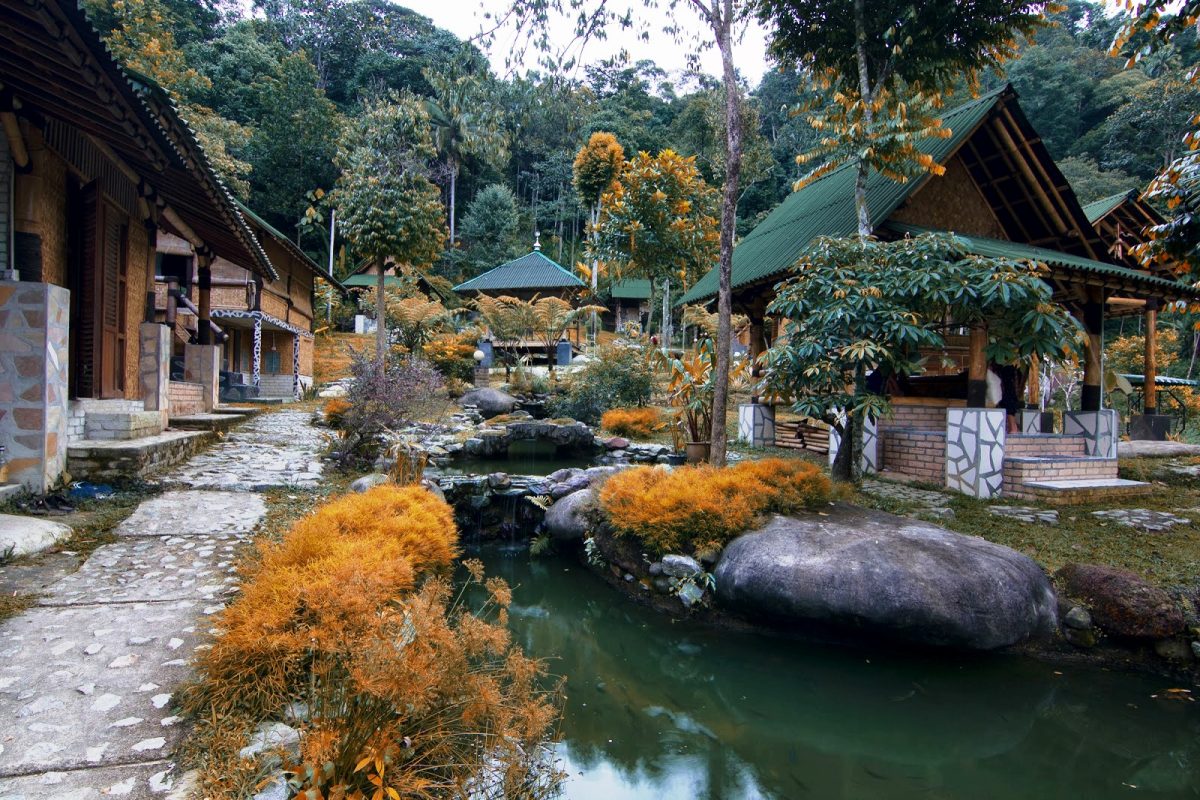 At first glance, this looks almost Japanese. Bamboo Village is in Hulu Langat, which makes it great for a quiet retreat from the city. They clearly state that it is a back-to-basics kind of nature retreat, where there are no hot showers or air-conditioning available. There are fans and electricity, however. Room options range from the Eagle Nest cottage that can sleep three, to the Birds of Paradise bungalow house for up to 12 people. Prices start from RM120 per day for the former. Interestingly, there is the option to work and stay at Bamboo Village at very low rates – working three to five hours a day will allow you to stay at the volunteers' house for only RM20 per night. If you work and stay for more than 7 days, you won't have to pay at all. Get in touch with the Bamboo Village team if that's something you're looking for.
Bamboo Village, Off Jalan Pelangi 5, Taman Desa Pelangi, Batu 11, Jalan Hulu Langat, 43100 Selangor
Riccarton Capsule Hotel, Selangor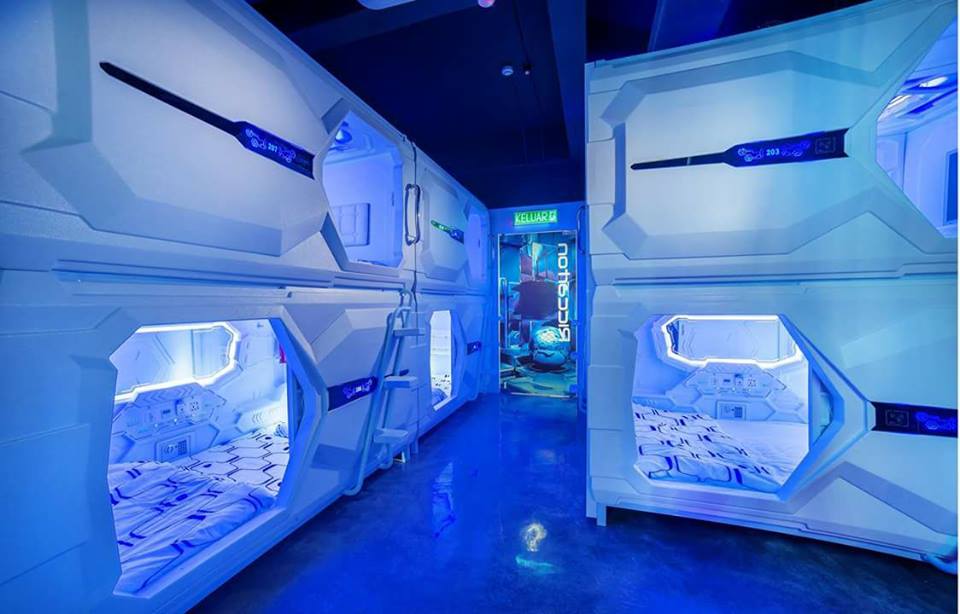 Sci-fi and cool (literally, look at the blue lights), the Riccarton Capsule Hotel is suitable for people who aren't claustrophobic. As you can see, you will be sleeping in an actual capsule with no space for walking or attached bathroom. The experience will definitely make for some interesting photos! Each capsule is 4 ft wide and 8 ft long. If traveling with others who might not be so comfortable with the idea, there are also Standard Rooms for their benefit. Prices start at RM90.91 for a single capacity capsule. Other room types include Premier Single Capsule for Female and Capsule Double, and ranges up to the Deluxe Family which can sleep four adults and two children.
Riccarton Capsule Hotel, G-Wisma Q Titiwangsa, Persiaran Titiwangsa, 1, Jalan Pahang, Titiwangsa, 53000 Kuala Lumpur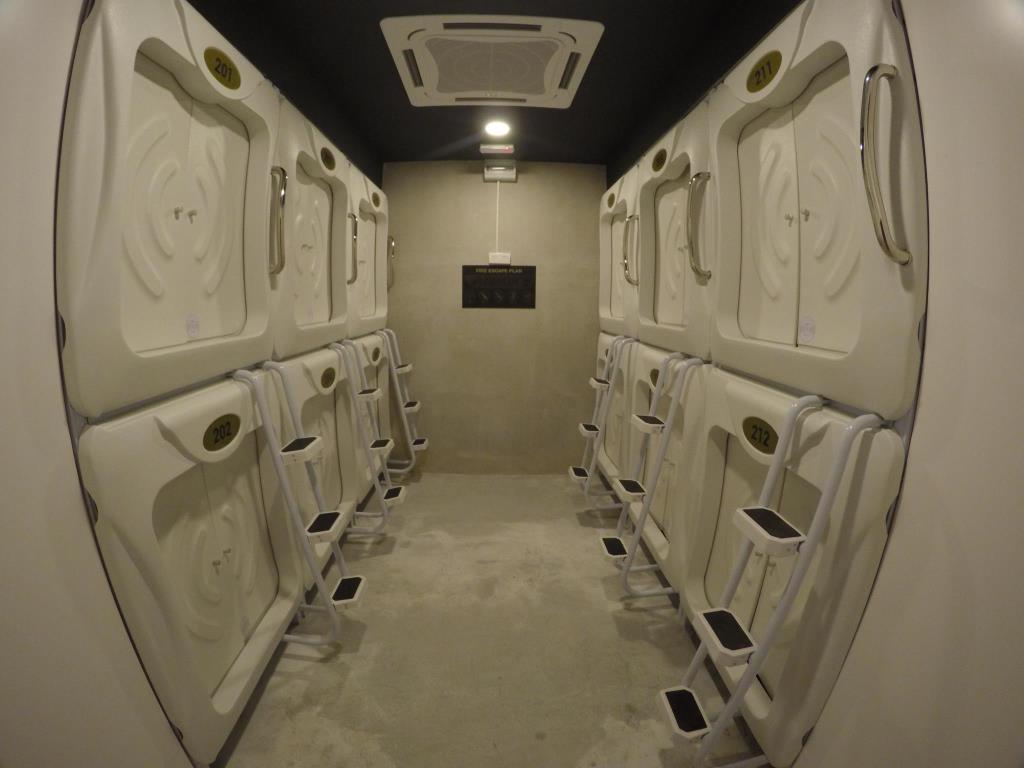 If the capsule room type is up your alley, here's another option called Capsule Town Hotel.
Capsule Town Hotel, 160, Jalan Tun H S Lee, City Centre, 50000 Kuala Lumpur
Sekeping Serendah, Selangor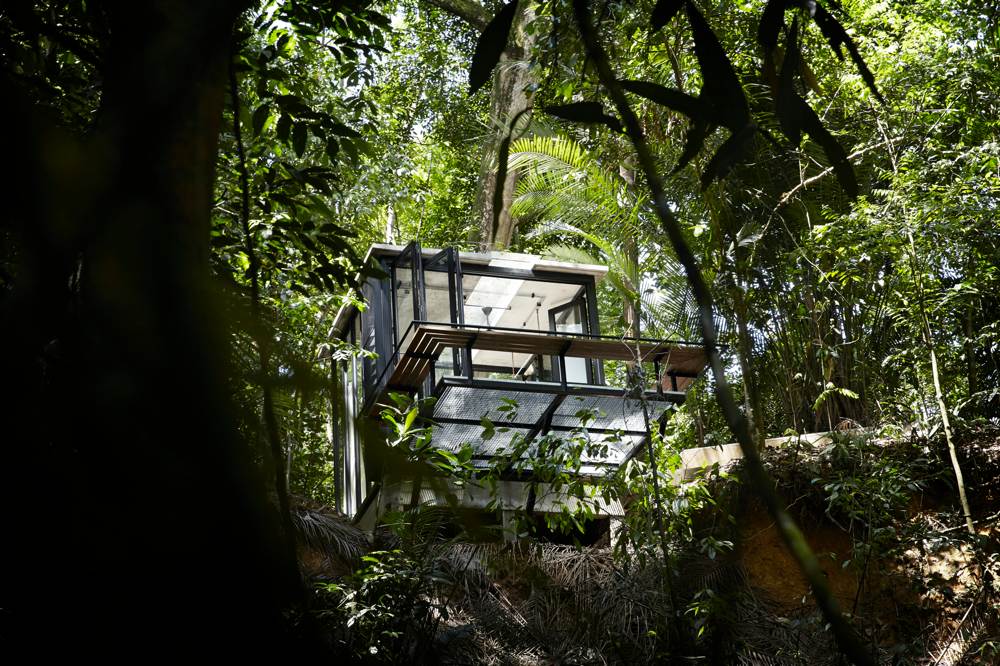 Perfect for a tech detox getaway, Sekeping Serendah is only a one and a half hour's drive from KL city. It is a nature retreat for folks looking to disconnect from the stresses of city life, and enjoy a quiet stay in the midst of a rainforest. The most special room type here is without a doubt, the Glass Box. It is what it sounds like – all four walls are glass (there are curtains for privacy) for an immersive experience. Phone reception is non-existent here, so be prepared for that. There are five room types with choices suitable for two persons or even groups of up to 14 persons.
Sekeping Serendah, N3.368050 E101.631150, 48200 Serendah, Selangor
Time Capsule Retreat, Pahang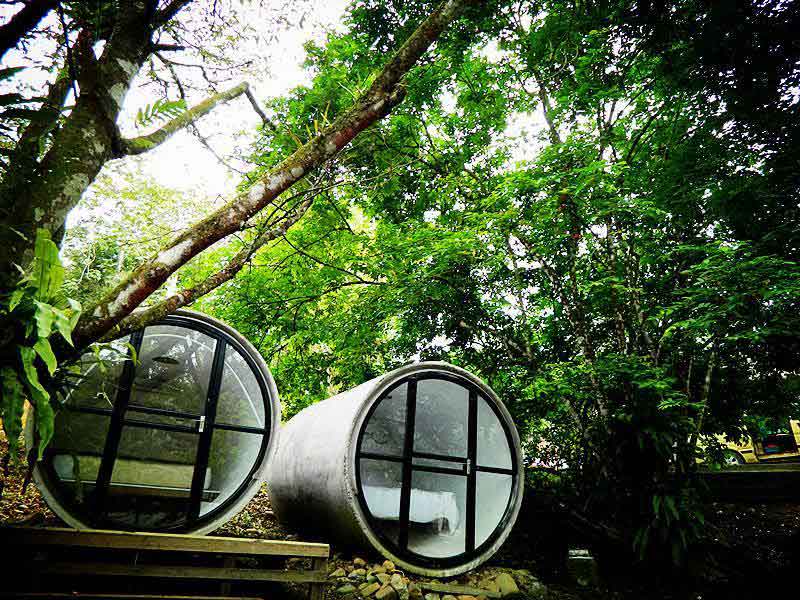 A fan of capsule lodging but also nature? Time Capsule Retreat will meet both those needs. This family-run retreat faces a lush rainforest in the middle of Sungai Lembing town. Besides the great views and peaceful ambience, visitors can also look forward to the cool temperatures of the area. There are seven room types – Capsule 1 and 2, Parallel Aurora/ Cooperate/ Discovery, and White Cottage Standard/ Superior. The largest room can accommodate up to four persons. Price starts from RM139 for a Capsule 1 room, and goes up to RM498 for a Parallel Discovery room.
Time Capsule Retreat, Sungai Lembing, 26200 Sungai Lembing, Pahang
Tubotel, Langkawi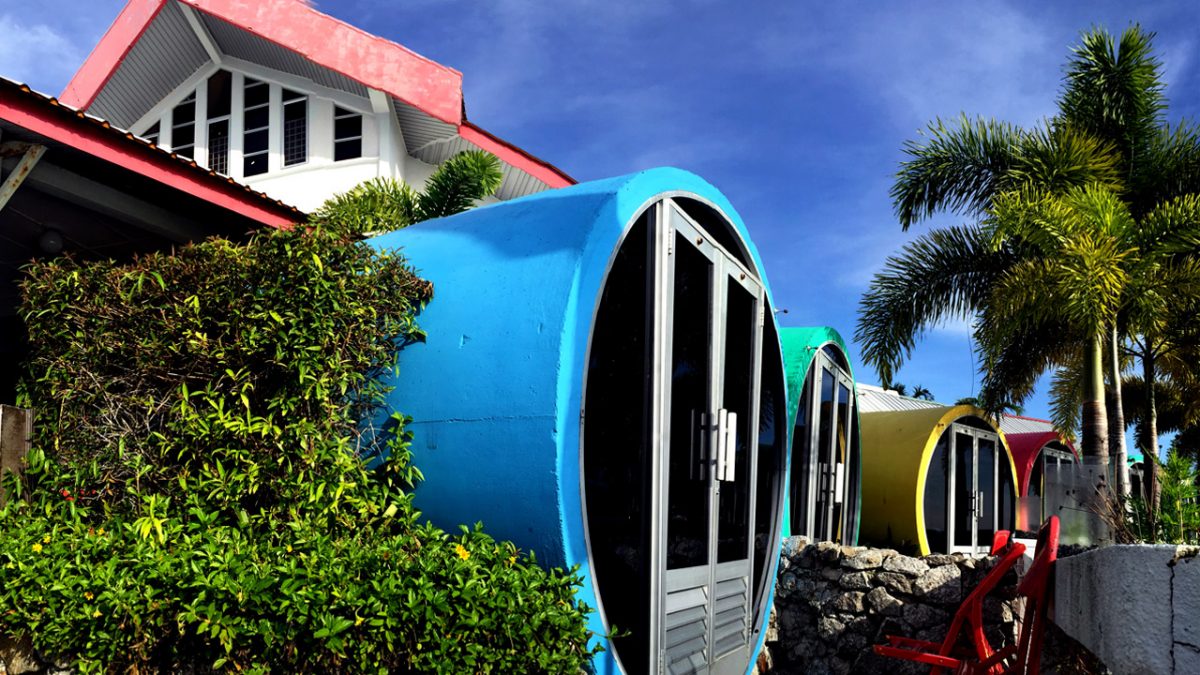 A no frills budget accommodation with a nice sea view, Tubotel is a backpacker-like lodging where all guests use the shared bathrooms. Each little 'tube' room has its own air-conditioning, so it's still comfortable enough as far as a 'basic' accommodation goes. One thing that makes them stand out is their breakfast offerings. Room rates are inclusive of breakfast, and guests can choose from dishes such as Beef Frittata, Muesli with Yoghurt and Fruit, Banana Pancake, or the classic Two Fried Eggs with Roasted Tomato and Beef Bacon or Chicken Sausage, among others. The price ranges from RM40 (non-peak season) to RM268.
Tubotel Langkawi, Kuala Cenang, 07000 Pantai Cenang, Langkawi
Sailor's Rest Resort, Janda Baik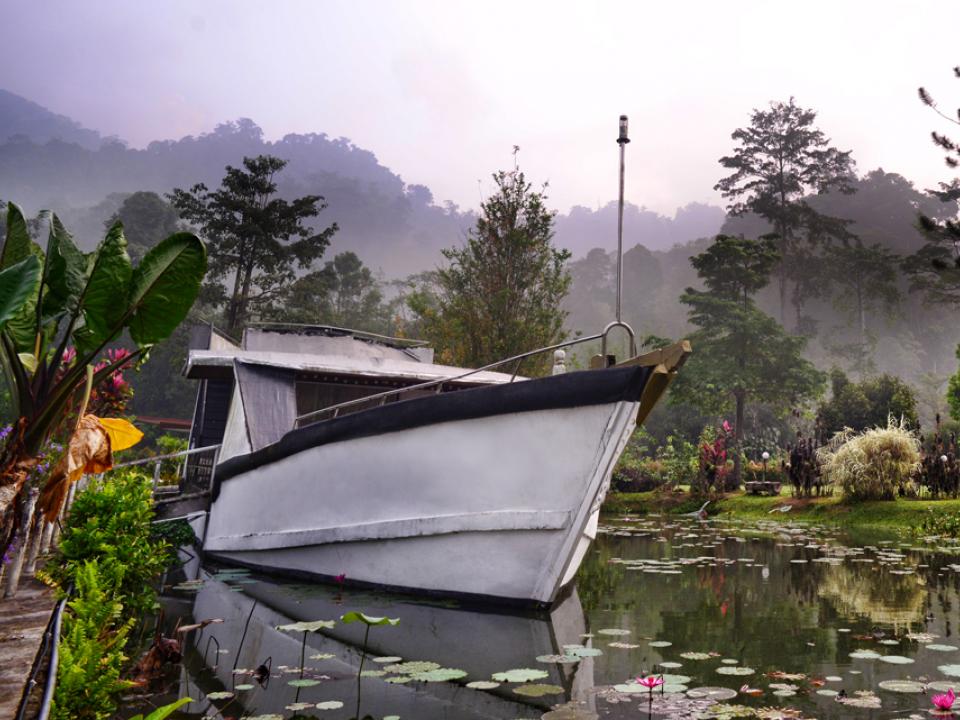 This boat is actually a rentable room. Besides being a really interesting experience in itself, we're also tempted to visit for the picturesque views in the background. We can almost feel the cool air and morning dew clinging to our skin; bliss. There are five room types to choose from – Bungalow, Houseboat, Chalet, and Glamping (tents). Price starts from RM95 per adult for the Glamping room type, and goes up to RM750 per night for the Bungalow that can accommodate four persons.
Sailor's Rest Resort, Lot 8592, Lorong Dato Panglima, Kg. Sg. Lurau, Janda Baik, 28750 Bentong, Pahang
Glamz, Genting Highlands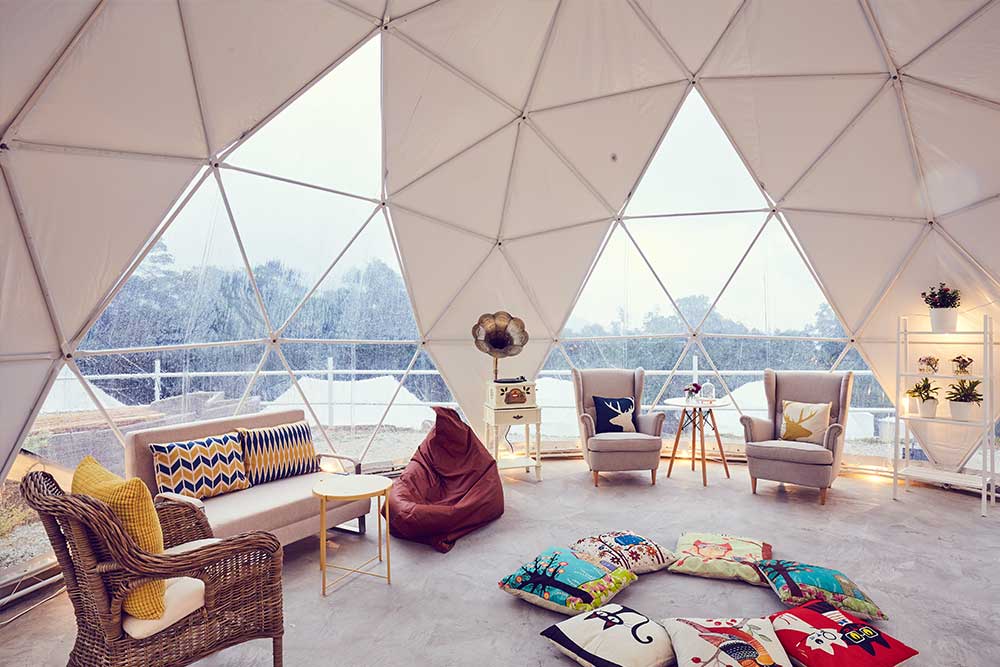 A fabulous glamping retreat to try, Glamz is on the cool hills of Genting Highlands. Choose from three room types – Dome Room, VIP Dome with Private Jacuzzi, and Bell Tent. They are also equipped for private events like weddings or parties. If you're looking for a taste of really glamorous camping, this is your best bet for somewhere that's not too far from KL. Despite being tents, all rooms are equipped with an attached shower and bathroom. Prices start from RM250 for two persons in a Bell Tent, and ranges to RM988 for two persons in a VIP Dome with Private Jacuzzi.
Glamz, 1, Jalan Meranti, 69000 Genting Highlands, Pahang
Permai Rainforest Resort, Sarawak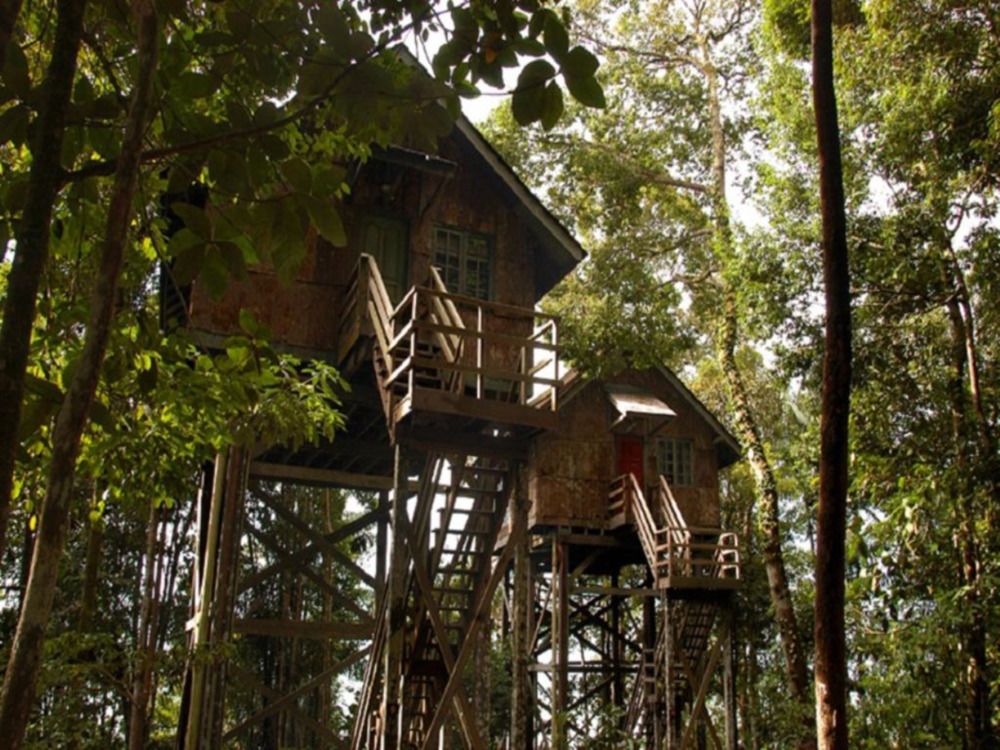 This place will make all your treehouse-living dreams come true. Just look at it! There are five room types – Treehouse, Double Storey Cabin, Air-Conditioned Cabin, Cabin, or you could just pay RM10 per person per night to pitch your own tent on their grounds. Price starts from RM365 per night for two persons in a Treehouse, and goes up to RM675 per night for nine persons in a Double Story Cabin. To complete your experience, choose to go for activities such as Dolphin Watching and Satang Island, Night Kayaking, or Mount Santubong climb, among others.
Permai Rainforest Resort, Pantai Damai Santubong, Jalan Sultan Tengah, 93050 Kuching, Sarawak
Hotel Maison Boutique, KL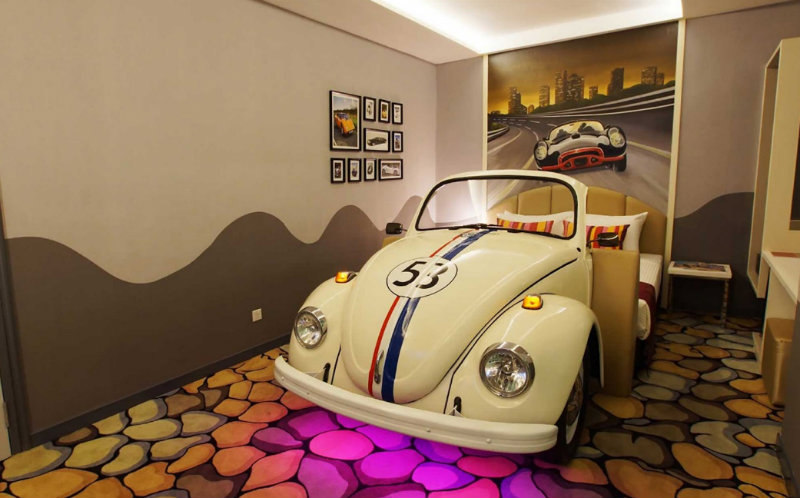 Whether you're a fan of Herbie, Marilyn Monroe, Elvis Presley, or the galaxy as we know it, Hotel Maison Boutique will have a room to fit your chosen theme. There are 18 themed rooms in total, all created and furnished with the idea of providing guests with an unforgettable stay. As an example of how over-the-top some rooms can be, one of the Executive Suites even has a faux horse carriage in it to realise any Cinderella fantasies. Prices start from RM134.33 per weekday night for a Superior Room and ranges to RM621.89 per night for an Executive Suite.
Hotel Maison Boutique, No. 36, Jalan Baba, Off Jalan Changkat Thambi Dollah, 55100 Kuala Lumpur



" ExpatGo welcomes and encourages comments, input, and divergent opinions. However, we kindly request that you use suitable language in your comments, and refrain from any sort of personal attack, hate speech, or disparaging rhetoric. Comments not in line with this are subject to removal from the site. "



Comments