Health and Environment
Methanol poisoning causes 33 fatalities
Methanol poisoning from cheap liquor has been the recent cause of a large number of deaths in the country, with the latest number of fatalities standing at 33. Malaysian's Health Ministry director-general, Datuk Dr. Noor Hisham Abdullah, said two of the deaths were in Selangor, while the remaining two deaths were recorded in Perak and Kuala Lumpur, adding that there have been 87 cases of methanol poisoning reported at medical facilities under the Health Ministry.
Read more:
Methanol poisoning claims four more lives, number of fatalities rises to 33
Lee: Poor monitoring of liquor sales contributed to methanol poisoning cases
Plastic straw ban
Plastic straws will be banned in all the Federal Territories of Kuala Lumpur, Putrajaya, and Labuan from Jan 1 next year, said Federal Territories Ministry secretary-general Datuk Seri Adnan Mohd Ikhsan, adding businesses that are found to be using plastic straws in 2019 risk having their business licences terminated.
Read more:
Ban on plastic straws in KL, Putrajaya and Labuan from Jan 1, 2019
Report: No more plastic straws in KL, Putrajaya, Labuan from 2019
Law and Politics
Najib claims trial to 25 new charges for money laundering and power abuse
Former Malaysian Prime Minister, Datuk Seri Najib Razak, was charged at the Kuala Lumpur Sessions Court on Thursday (20 Sept) with 21 counts of money laundering involving the RM2.6 billion deposited into his personal account. He was also charged separately for four counts of power abuse, all of which he pleased not guilty and claimed trial. Bail was set at RM3.5 million.
Read more:
Najib charged with 21 counts of money laundering
Najib denies all 25 charges over RM2.3b allegedly from 1MDB
Gag order bid against Najib shows prosecution 'desperate', says lawyer
Najib posts first instalment of RM3.5mil bail
Malaysian MP's assets to be made public
The Malaysian Anti-Corruption Commission's (MACC) deputy chief commissioner (Prevention) Datuk Shamsun Baharin Mohd Jamil said the commission will download the asset declaration of Pakatan Harapan (PH) cabinet and parliamentary members at its portal from next month in a bid to ensure all leaders were free from corruption.
Read more:
MACC to make MPs' asset info public
Going public with asset declarations hailed by Malaysians
Voting age to be lowered from 21 to 18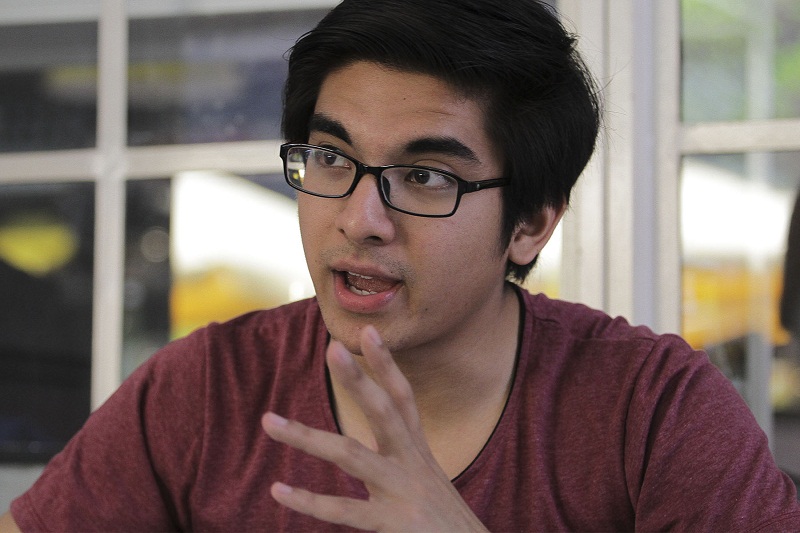 The Cabinet decided to lower voting age from 21 to 18. at its weekly meeting last Wednesday (Sept 19), with Malaysia's Youth and Sports Minister, Syed Saddiq Abdul Rahman saying that works to amend the Federal Constitution will begin soon. The legal age of adulthood in Malaysia is 18 and is considered an age to take full responsibility of one's actions, such as being eligible for a driving test, marriage or to sign contracts.
Read more:
Cabinet decides to lower voting age from 21 to 18
IDEAS lauds move to lower voting age to 18
'Move to lower voting age an affirmation of youths' importance'
Study pros, cons of lowering voting age to 18
Crime
Doctor who used cannabis to treat patients sentenced to death, sparks debate
A 29-year-old father of one, Muhamad Lukman, was arrested in December 2015 for possessing 3.1 litres of cannabis oil, 279 grams of compressed cannabis, and 1.4kg of substance containing tetrahydrocannabinol (THC). Aug 30 this year, he was sentenced to death under the Dangerous Drugs Act 1952 by the Shah Alam High Court. However, many activists and politicians have come to try and ease the sentencing, with netizens calling for a change of law.
Read more:
Xavier Jayakumar to push for reform of laws governing medical marijuana
Amend laws relating to use of medical marijuana, say netizens
Nurul Izzah to seek pardon for medical marijuana carrier sentenced to death
Cabinet discusses case of a man sentenced to death for having medicinal cannabis
Child marriage makes international news, again
The latest child marriage case involves a 15-year-old girl became the second wife of a 44-year-old man Kelantan, just weeks after it was reported that a 11-year-old Thai girl was wed as the third wife to a 41-year-old Kelantan rubber trader. Under the Syariah Law, Muslim girls under the minimum legal marriage age of 16 can wed with the consent of the Syariah court and their parents, while  Muslim men can marry up to four wives. These cases have also garnered attention internationally, including United Nations.
Read more:
DPM: Child bride in second case 'consented' to marriage
Another child bride in Malaysia: UN body condemns marriage of girl, 15, and groom, 44
Malaysia urged to ban child marriages as older man weds teen
Putrajaya can't act against Kelantan, DPM says after second child bride
Malaysia's inaction on child brides a green light to paedophiles, says Lawyers for Liberty
Tahfiz centre principal accused of sodomising students
A 30-year-old principal of a tahfiz centre in Kepong has been detained by the police for allegedly sodomising nine students from the school, aged between 11 and 16, a day after a teacher from the centre lodged a report against him. Tahfiz schools are private Islamic schools that focus on Quranic studies, on top of the government's education syllabus.
Read more:
Tahfiz centre principal accused of sodomising students
Principal of Kepong tahfiz nabbed for allegedly sodomising nine students
Suhakam: Tahfiz schools should be registered with MOE
Cops: Tahfiz centre principal who allegedly sodomised 9 students already charged in court
Lifestyle and Sports
Malaysian-themed sushi tops World Sushi Competition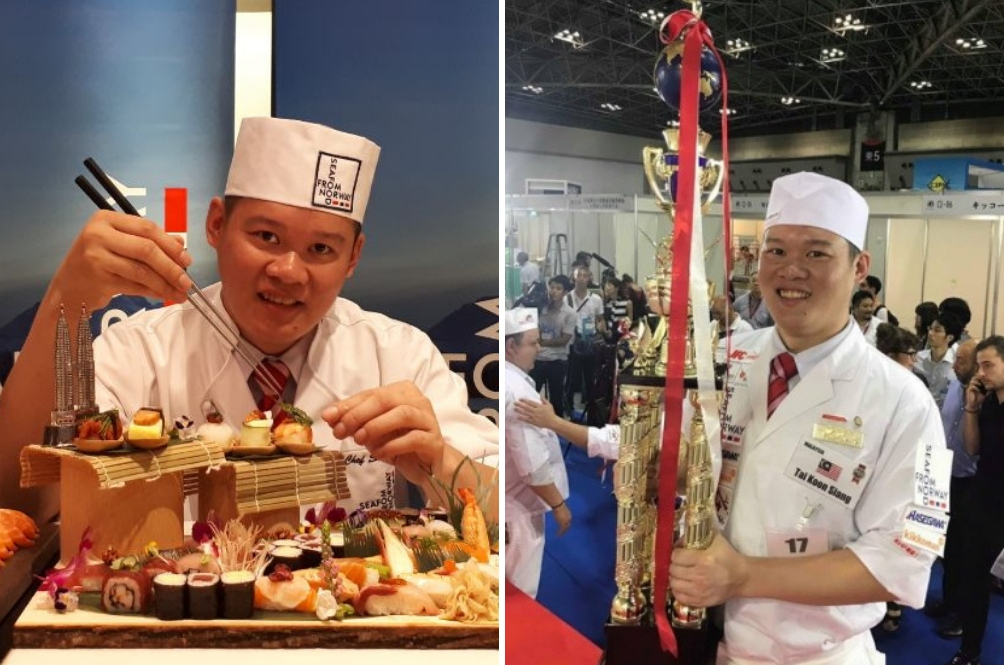 Tai Koon Siang, or Chef Sky Tai wins the World Sushi Cup 2018 , an annual competition that started in 2013. The global competition endorsed by Japan's Ministry of Agriculture and the All Japan Sushi Association World Sushi Skills Institute, saw participants from all over the world, including Brazil, Japan, and the Philippines.
Read more:
Malaysian Chef Tai Koon Slaung Wins World No.1 Sushi Chef Title
Malaysian Chef Wins World Sushi Cup 2018 In Japan
Malaysian-Themed Sushi Just Won First Place At World Sushi Competition!
Malaysia's Lee Chong Wei diagnosed with nose cancer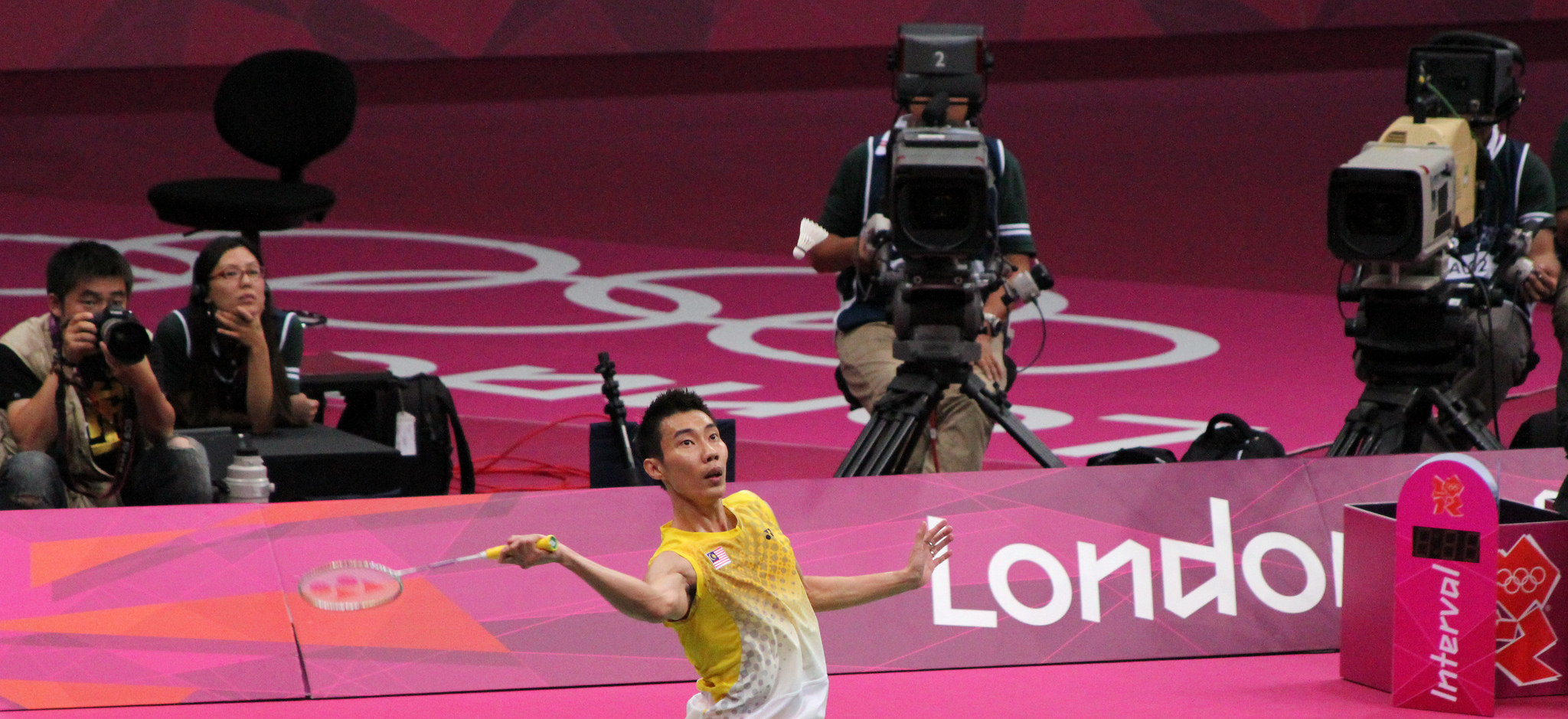 Top Malaysian shuttler, Datuk Lee Chong Wei has been confirmed with early stage nose cancer, says the Badminton Association of Malaysia (BAM), who also requested for the public to grant him the space and peace of mind to recover. BAM president Datuk Seri Norza Zakaria said he is currently seeking treatment in Taiwan and is responding well to treatment.
Read more:
BAM confirms Chong Wei diagnosed with cancer, responding well to treatment
Malaysians send words of encouragement to Chong Wei
Fans in China praying for Lee's speedy recovery
There's no Wei he is giving up
Fans, royalty and govt leaders rally around top shuttler
Boracay, Philippines, to reopen next month after clean-up following over-tourism
The island was closed to tourists since April to carry out a six-month period of repair and rehabilitation, causing the country to suffer a blow to tourism, and now, the island is almost ready to welcome tourists on October 26.  The number of visitors who can stay in Boracay at one time may also be capped and all disposable plastic items will be banned to reduce environmental impact. The Boracay Inter-Agency Task Force has advised the number of tourists should be set at 6,405 per day.
Read more:
Boracay, ruined by over-tourism, will reopen next month



" ExpatGo welcomes and encourages comments, input, and divergent opinions. However, we kindly request that you use suitable language in your comments, and refrain from any sort of personal attack, hate speech, or disparaging rhetoric. Comments not in line with this are subject to removal from the site. "



Comments