There's more to the National Textile Museum than meets the eye. Vanessa Gomes speaks to the museum's senior curator, Mohd. Syahrul Ab. Ghani and discovers the art and stories behind the woven threads.
Just opposite the road from Dataran Merdeka or Merdeka Square is a rather tiny museum, but don't let its size fool you. Malaysia's National Textile Museum is set up in a heritage building there, which was previously occupied by various departments and institutions. The building itself holds a lot of history as it was completed in 1896, but this isn't what we're exploring today. Today, we take a look at the 3259 meter squared museum, comprising of 2 and a half levels of textiles full of history.
Material Culture Through the Ages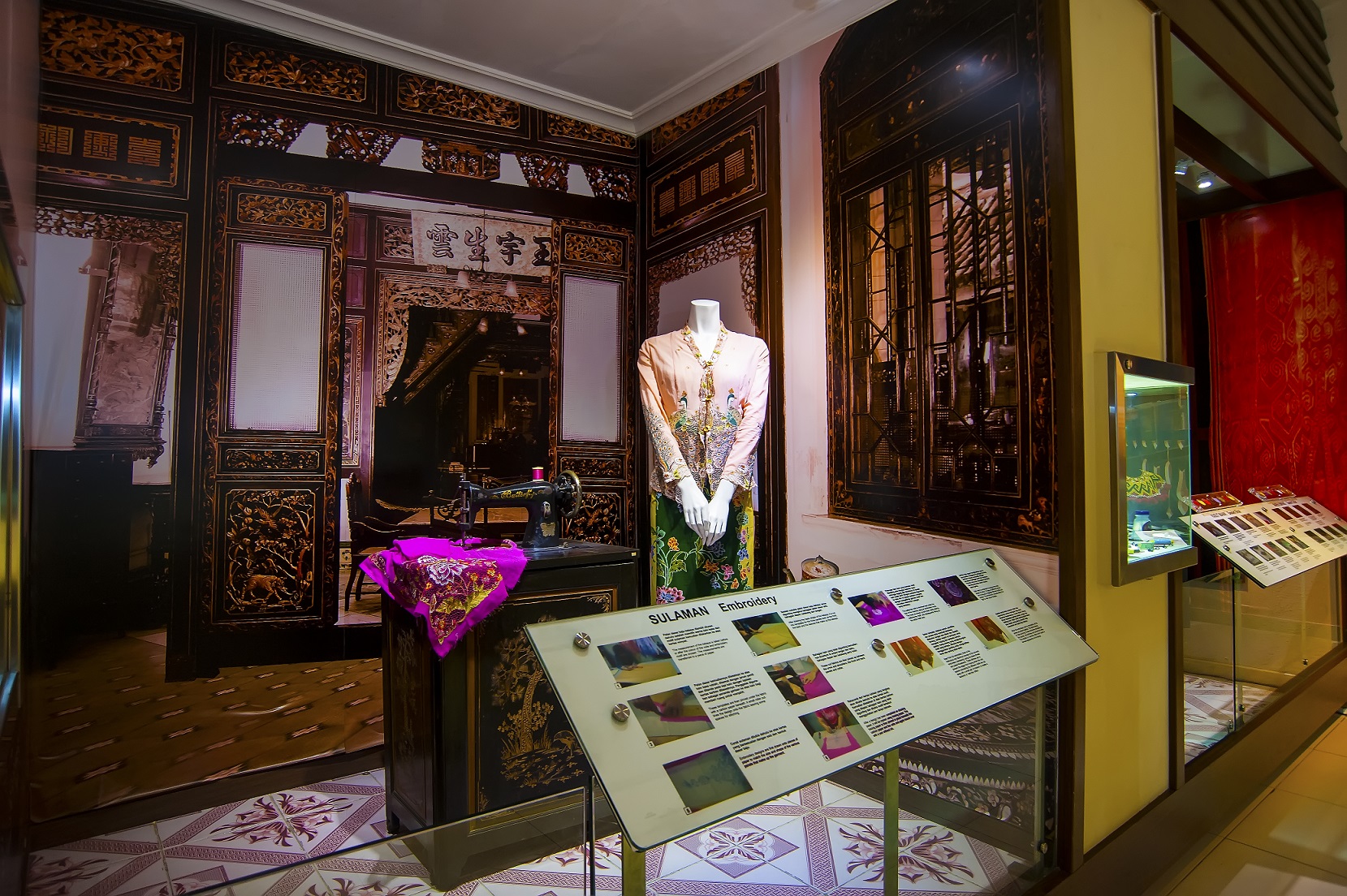 There are four exhibition galleries throughout the museum – Pohon Budi Gallery, Pelangi Gallery, Teluk Berantai Gallery, and Ratna Sari Gallery. Also known as Pohon Hayat or Tree of Life, Pohon Budi is a large tree that can act as a shelter and symbolises history. The Pohon Budi Gallery showcases the textile origins from pre-historic times and its growth through trade in the region. Here, you can also see the tools, materials, and traditional techniques of textile-making through weaving, embroidery, batik-making, gold embroidering, knitting, and beading work, focusing on Malaysia's main textiles such as songket (a silk sarong with golden thread woven into it), tekatan (gold embroidery created by stitching gold thread to create a raised relief on velvets), telepuk (a fine cotton or silk cloth with imprinted floral motifs using gold leaf or dust), decorative beads, and batik.
There's also a focus on East Malaysia with the showcasing of pua kumbu (a traditional patterned multi-coloured ceremonial cotton cloth used by the Iban in Sarawak), keringkam (the traditional embroidery of Sarawak's Malays normally found on women's headscarves), linangkit (handmade decorative embroidery adorning the knee-length skirts of the Lotud people), and kain pis (a richly embroidered one–metre piece of two facing pieces of cloth worn by the Rungus/Kadazandusun group as head-gear).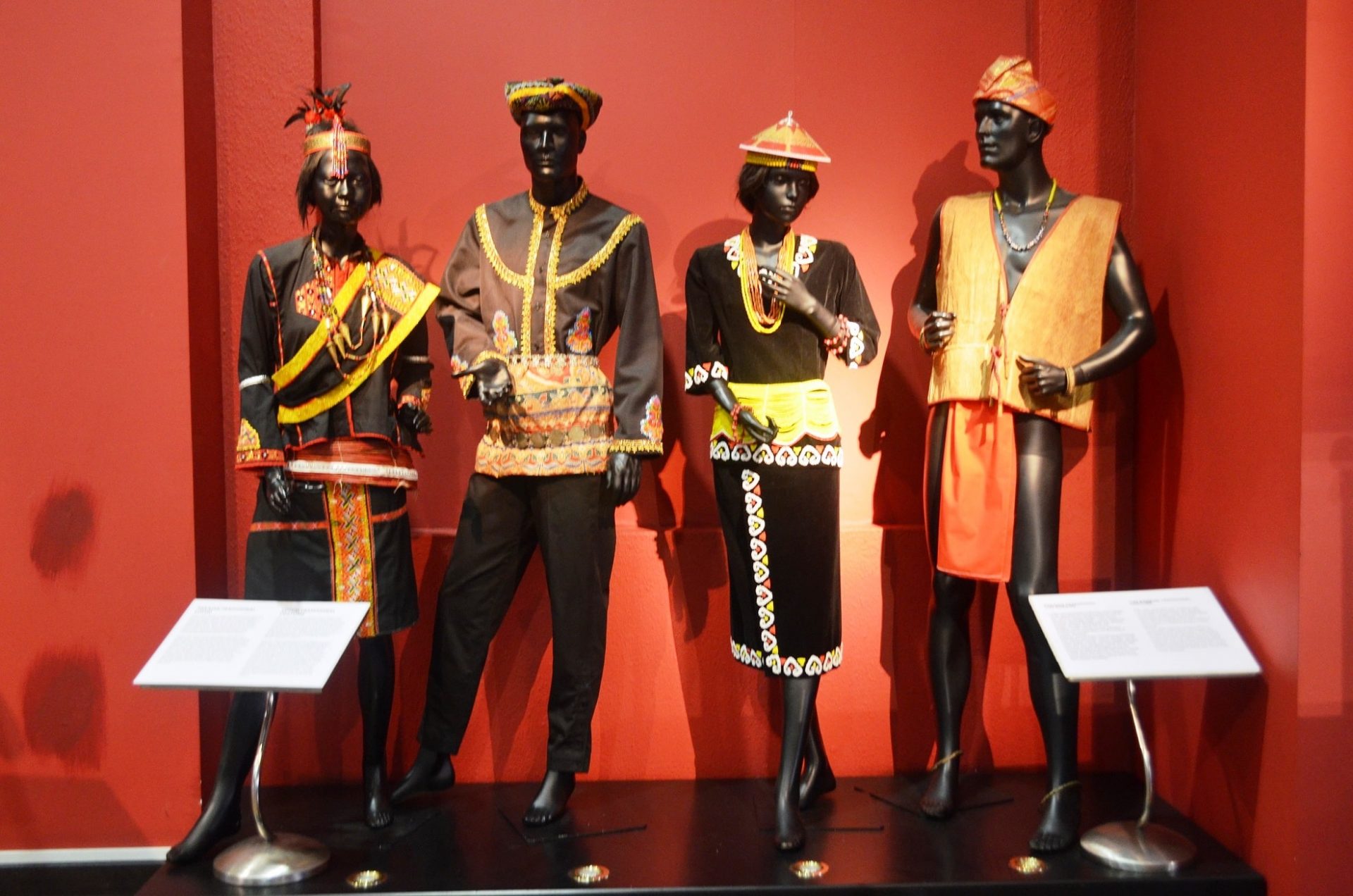 Next is the Pelangi Galley, which means rainbow in Malay, portraying the different colours and cultures here in Malaysia, including kain pelangi, a traditional textile known as the royal yarn of multi-coloured cloth with soft colours such as green, pink, yellow, and blue. This gallery also exhibits some selected heritage collections such as the types of batiks and its growth, clothes of the Chinese community, and Baba and Nyonya heritage, all of which are rich with silk and gold threads, beadings, and fine and varied motifs of ethnic Sarawakian and Sabahan textile collections.
The Teluk Berantai Gallery exhibits the richness, finesse, and beauty of Malay heritage such as kain tenun (woven fabric) kain limar (an apron-like piece made of silk and worn over the kain songket), kain limar songket tenggarung (limar cloth with heavily accentuated gold thread), kain berayat (scripted cloth), and various other costumes.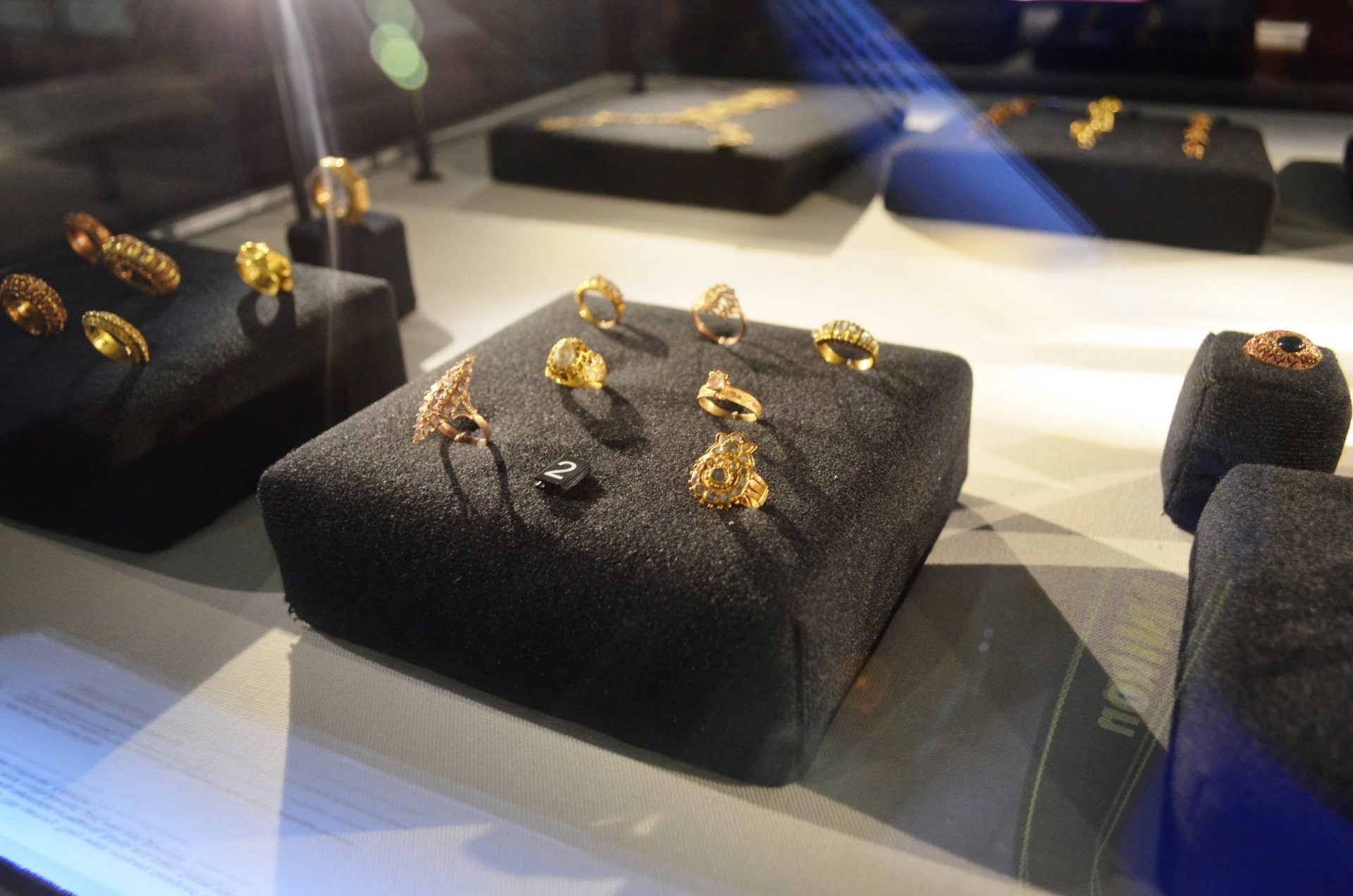 Last but not least, the Ratna Sari Gallery, which exhibits jewellery items and personal adornments of the different ethnic groups in Malaysia made of gold, silver, copper, beads, and plants, designed to be worn on different parts of the body, from head to toe, including the crown, pemeleh (dangling earrings), cucuk sanggul (hair pin), dokoh (necklace with a large concave pendant), pending (large waist buckle usually made of silver), gelang tangan (bracelet), caping (chastity plate), and gelang kaki (anklet). The term Ratna Sari refers to a selected collection of jewellery borne from the creativity of artisans of the past.
Curating Tales of the Past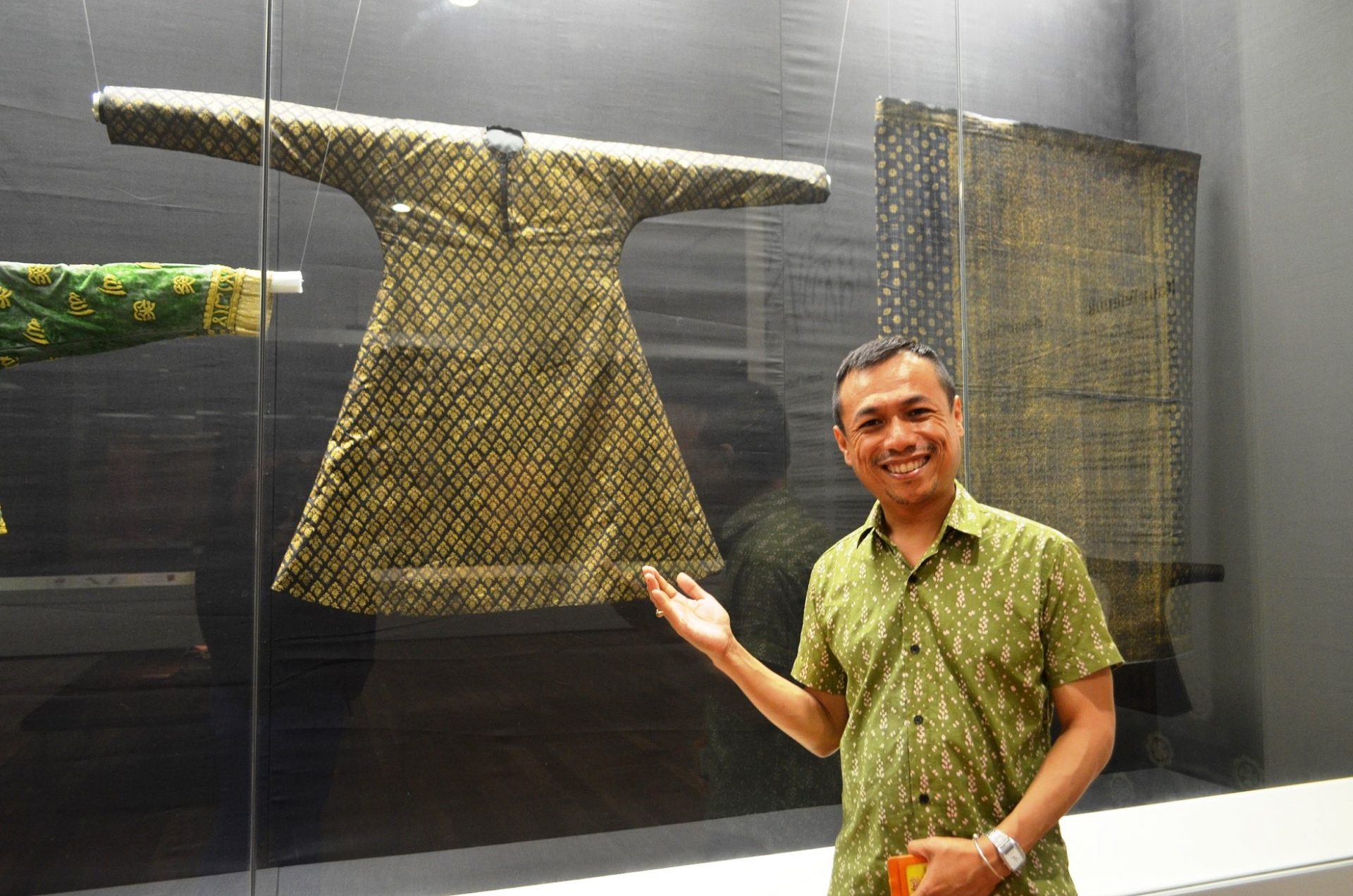 It takes a team to set up the exhibits in the museum, which include curators, conservators, and designers. For the museum's senior curator, Mohd. Syahrul Ab. Ghani, importance is placed on the history and story behind the textiles there, most of which date back more than 100 years, with the aim of instilling the importance of understanding history.
"Sometimes people don't understand it, especially in Malaysia, because they think a museum is only for old artefacts. We need to open the mind-set and views of Malaysians, however, I realise that a lot of young people recognise the importance of a museum," he said.
"We need this museum because it is part of our identity. Without all this material culture, we will have no evidence that we were here and it belongs to us, that the country belongs to us. Every single textile here tells a story."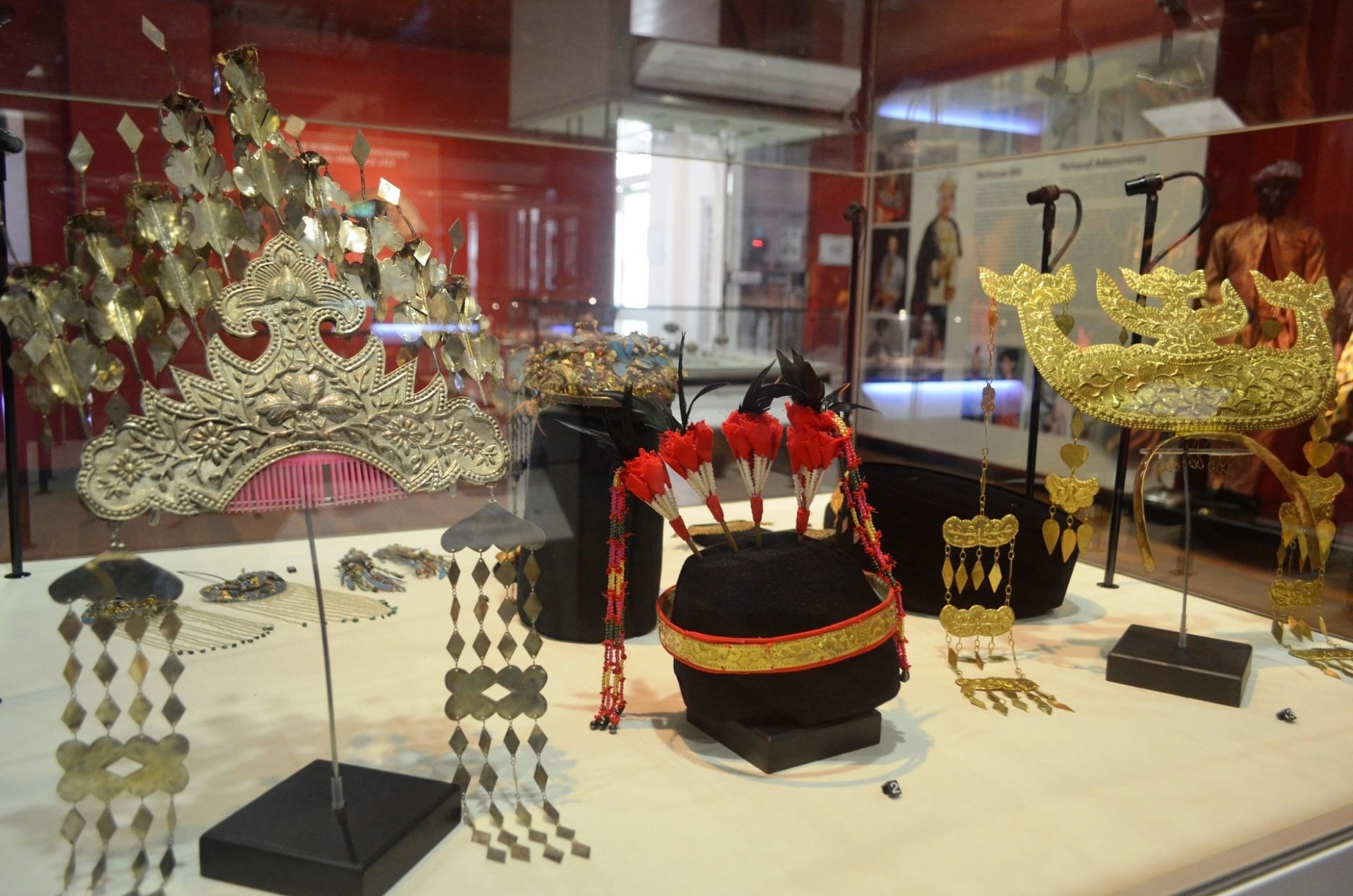 What makes this museum special is that it doesn't just showcase material culture, but also provides an education through art as a form of stress relief. Syahrul noted that in recent years, especially among the younger generation living in KL, people tend to go through a lot of stress in their everyday lives. Sometimes, all that is needed is something colourful that's been put on display with good lighting.
"The city is a bit cramped and we need something to be a form of therapy for us to ease the mind. I think art is one of the methods to do that because it's not just beautiful but also colourful, hence many are attracted to the textiles here," he said.
"Nowadays, people normally practice the minimalist concept with fashion, focusing on black and white, but at the end of the day, we need to contrast the minimalism and the stressfulness of our lives with something that's receptive to our brains, like colours, and for some, wearing something too colourful on our bodies can be too much."
Not Too Bright, Not Too Damp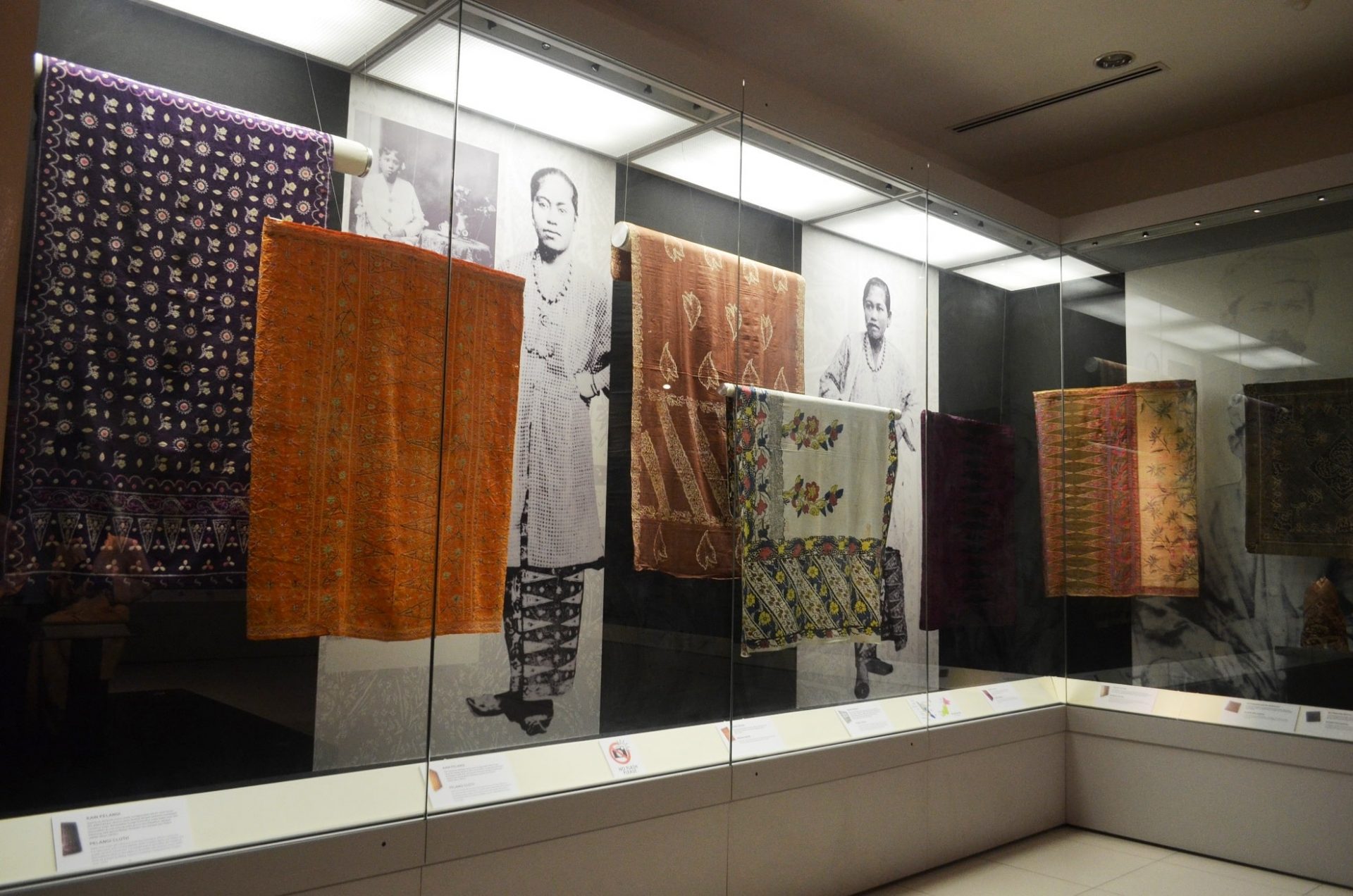 Did you know that textiles are the most difficult type of artefacts to take care of? Due to their fragile nature and organic composition, it needs to be exposed to little light and heat, depending on the material it is made of as most textiles are made from protein and can decompose. Every few months, depending on the condition of the textile collections, the museum changes the textiles, which is done by the conservators.
"One of our objectives is to keep these precious textiles longer, most of which are 100 to 200 years old, or more. The older generation is leaving and a new generation being born, so we have to leave something for them to replicate," said Syahrul.
"I don't think ideas are fully original because everything is copied from somewhere and modified. We copied and modified God's creations, and we learn from nature, our experiences, and culture, so that we can create something good."
Acknowledging Contemporary Art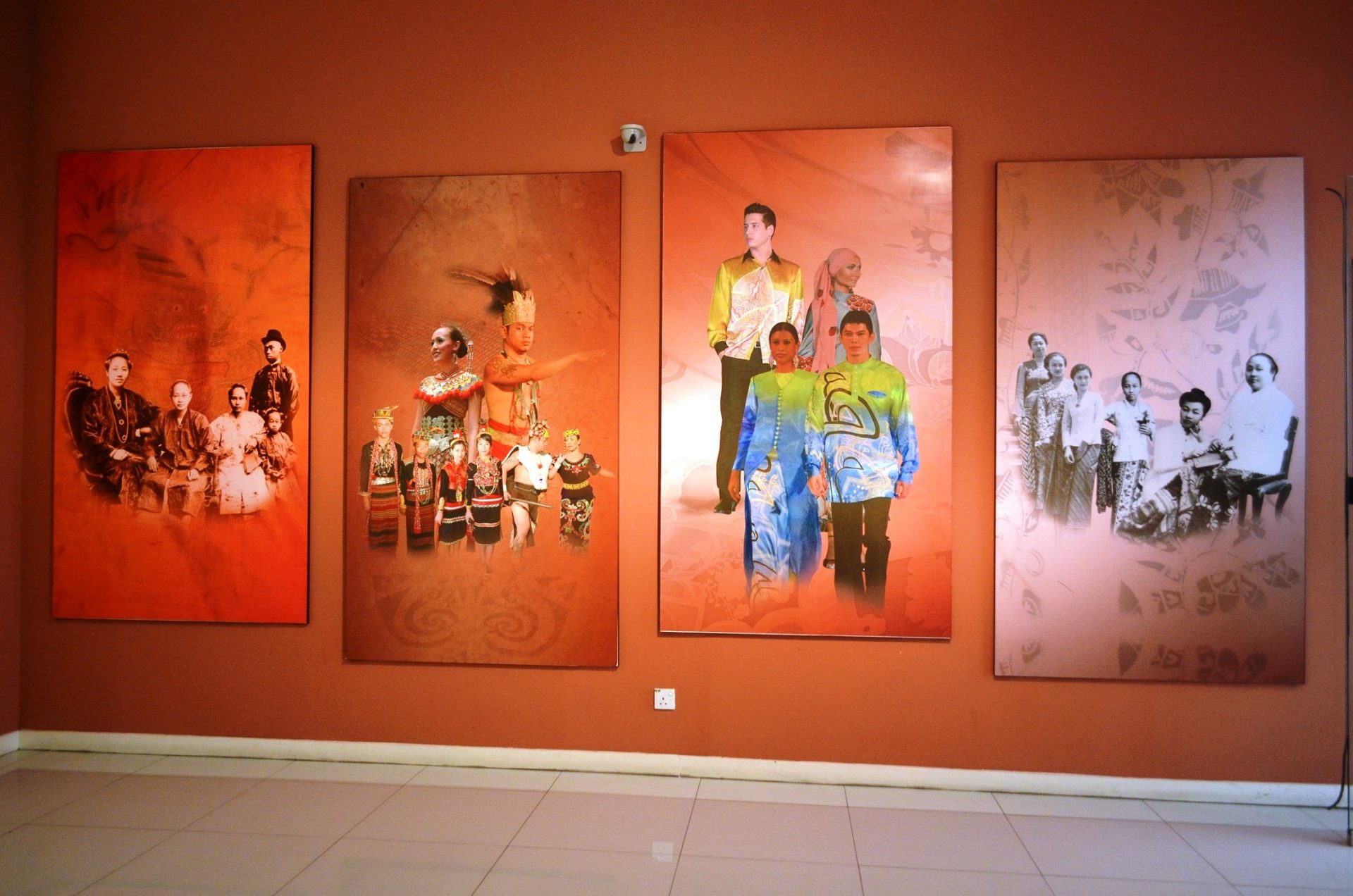 While most of the museum has treasures from the past, their temporary exhibitions are the ones that keep young artists and enthusiasts engaged. Depending on the project and exhibition, some of the temporary exhibitions go through years of research before it makes it to the gallery. As the temporary gallery is not only confined to showcasing ancient relics, Syahrul said this space allows him to create something new once in a while and lets his imagination loose. But he also takes the time and effort to try and engage with visitors when he can.
"We provide a space for people who want to expose themselves and their art to the public, so the temporary gallery is able to tackle the younger generation because it is something they understand," he said.
"The best thing for me is when I get to come down to the galleries to meet people and tell them the stories. I like to talk to the visitors, especially when they come in big groups. No matter how busy I am, I will come down and entertain them."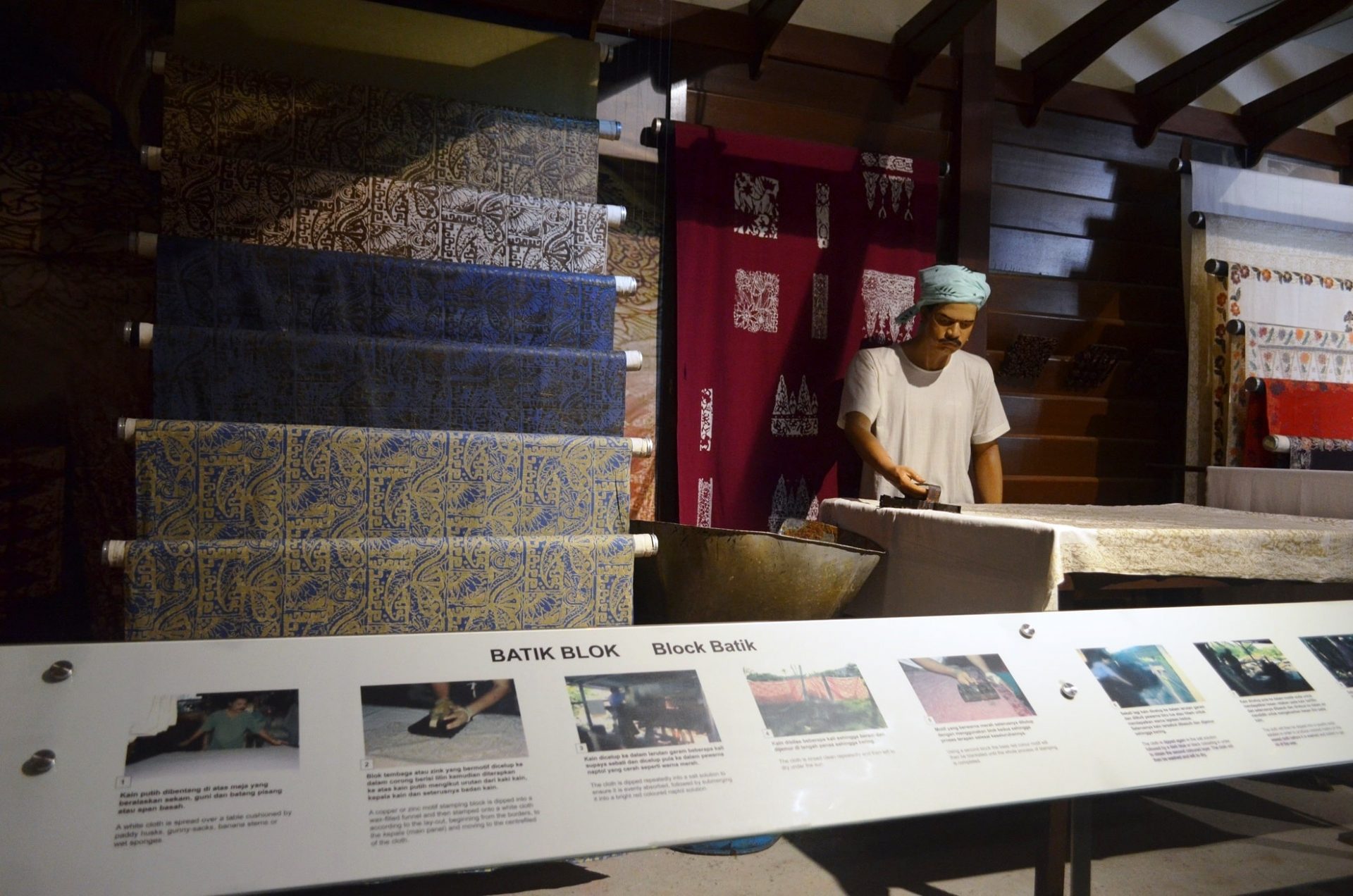 He puts into perspective the kind of work and effort the weavers put in just to make a single piece of clothing, some of which can take months to complete. Most weavers are very hard working and usually work just to put food on the table for the family, although most of the cloths on display were purchased by royalty or the rich.
"Imagine a woman, who is a mother of three, stressfully weaving for six months just to sell and put food on the table. In modern times, some of the more traditional cloths can cost up to RM36,000, so imagine how it used to cost then, but the rich people can afford it."
"Without the rich, the poor wouldn't have been able to survive and get the food they needed, so this shows the balance of life at that time."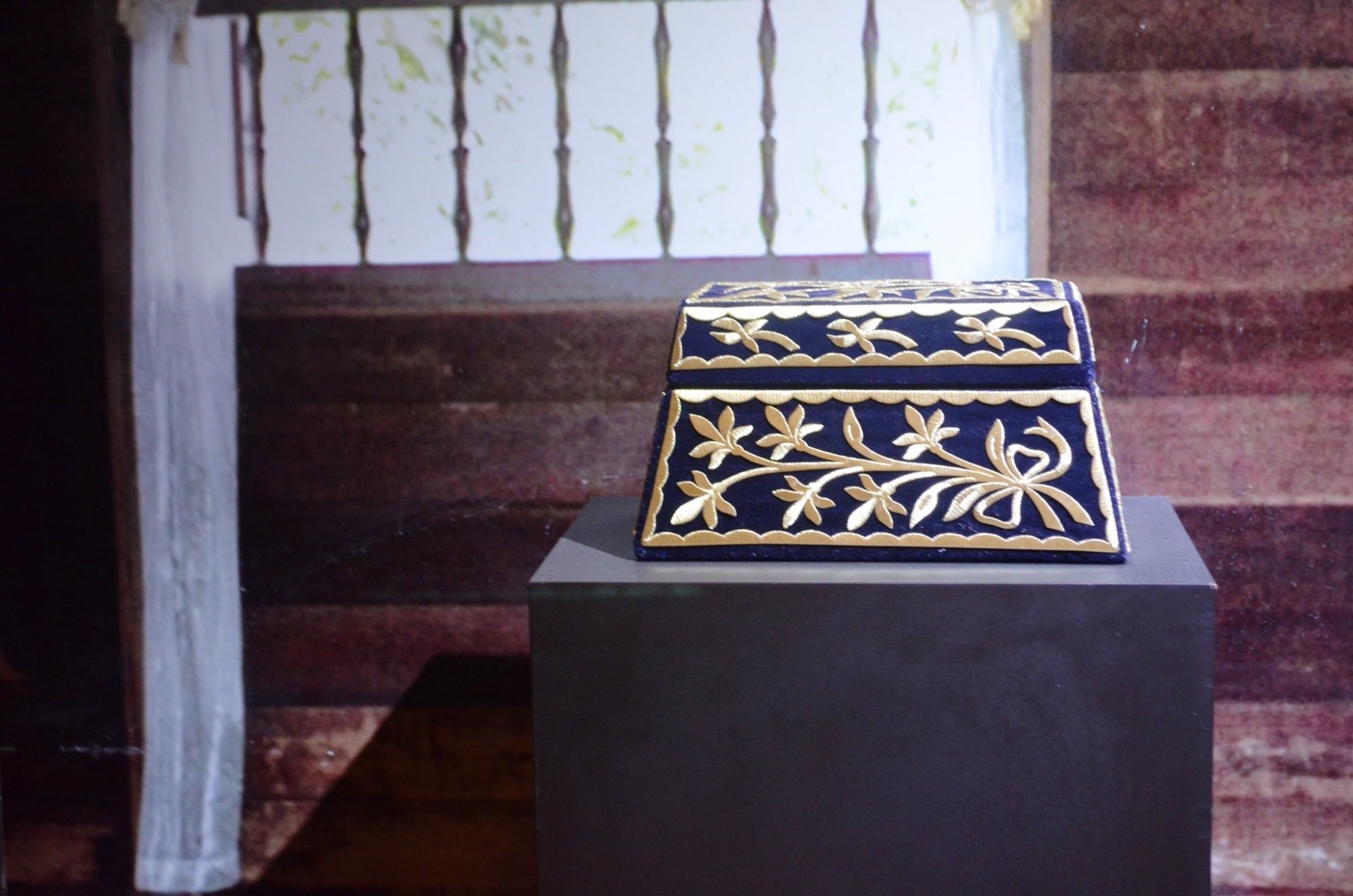 At the end of the day, what he hopes is for people to take the time to sit and stare at some of the exhibits here and let the mind wander.
"Just come here and appreciate the art, and be at peace looking at the beauty. Just sit here and admire how beautiful this cloth is. Imagine it's yours and you get to wear it. Remember the work put into it by the weavers. Even the motives have a story. Immerse yourself in its story, history, and threads."
Comments