Enthusiasts will agree that wine o'clock can be whenever you want, everyday. While we encourage moderation when it comes to wine consumption, we are all for vineyard tours while on holiday. And then it hit us, why not take it up a notch and turn the whole trip into a wine holiday? Much like a dive trip, or yoga retreat, there is such a thing as a wine holiday. Just ask the folks who work in wine tourism all over the world. From visiting the birthplace of Champagne and Chianti to hiking through a vineyard terrace by the sea, here's a list of where to go for a wine holiday.
Barossa, Australia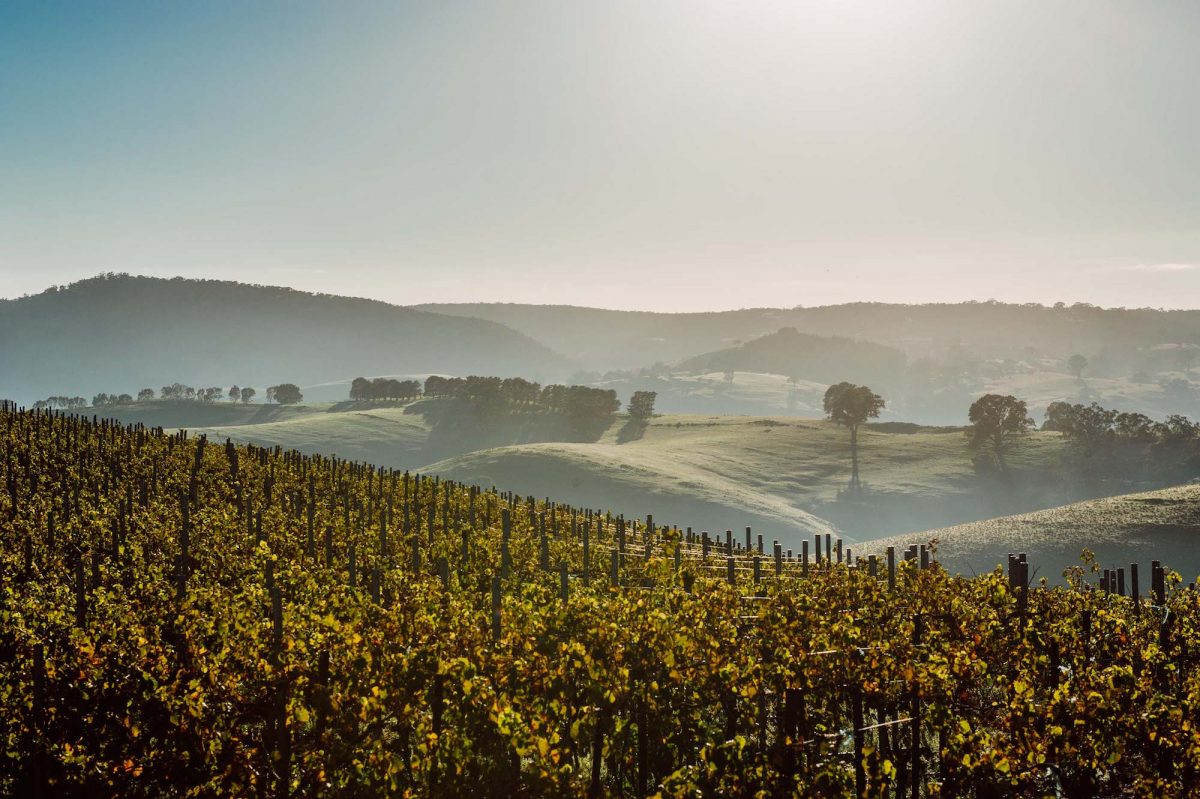 A trip to Adelaide wouldn't be complete without visiting the beautiful Barossa. Just about 70km north east of the city, the journey there makes for a wonderful leisurely drive. Alternatively, there are plenty of tour operators who host trips that begin and end at the CBD. If your main agenda is wine-tasting, this is a good option as you'll be brought to some of the best places, without the risk of driving while intoxicated. Many of Australia's renowned wine brands have vineyards here. Some of them include Jacob's Creek, Penfolds, Rockford Wines, Two Hands Wines, and Wolf Blass, to name a few.
There are also plenty of other things to do in Barossa should you need some wine-free options. A good selection of art galleries and museums, fantastic restaurants to try, lavender farms, markets, trails, and golf clubs ensure that everybody has something to look forward to. Whether you explore Barossa via a hot air balloon ride, cycling tour, unique tour, or comfortably seated in a Daimler, be prepared to fall in love with it all.
Start planning your Barossa wine holiday here with some great resources at www.southaustralia.com.
Champagne, France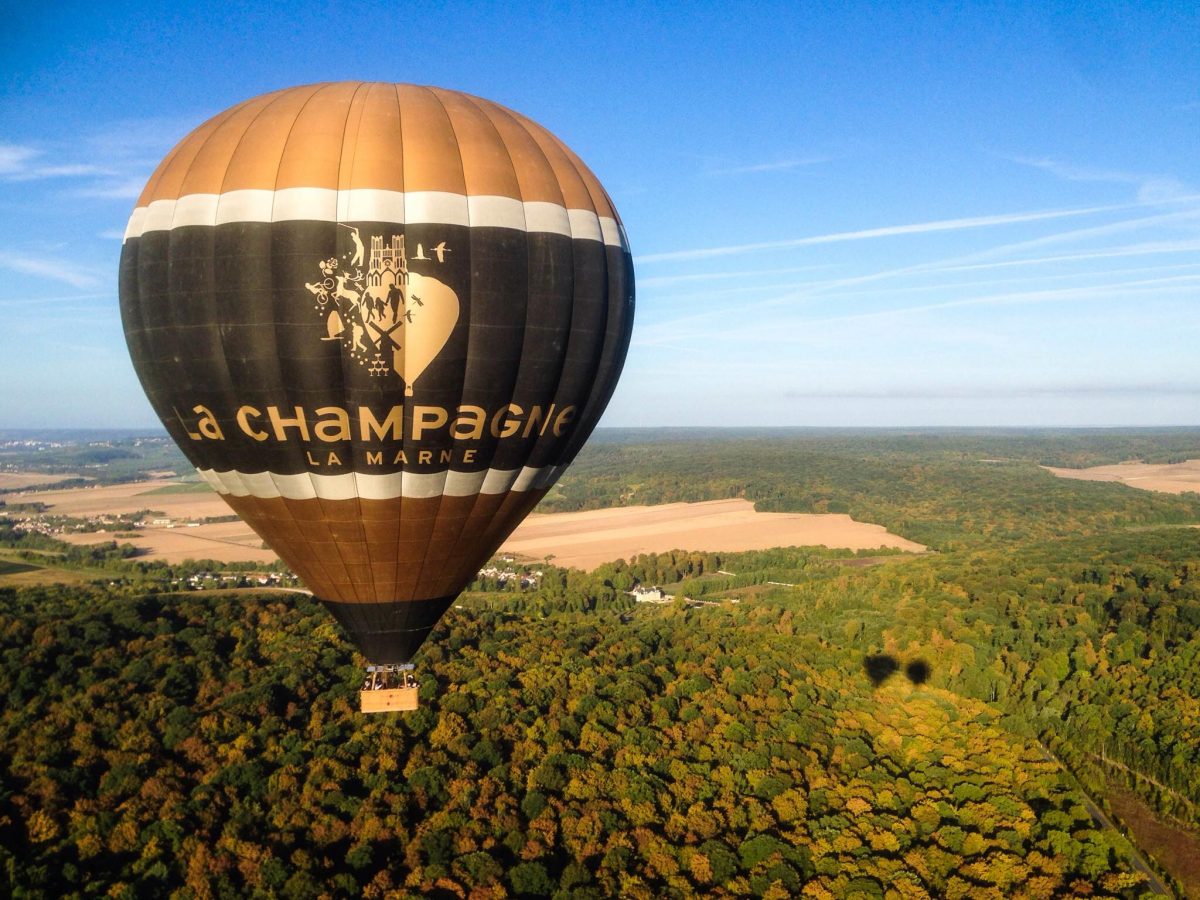 For the love of golden bubbles, it only makes sense for Champagne lovers to choose its birthplace for their wine holiday. Naturally, there are numerous tours that focus on Champagne only, but some include other wine varieties in the itinerary too. All Champagne brands you have ever heard of will have a vineyard here, as is necessary to produce Champagne. The Champagne Route is a 600km stretch through the wine-growing region, of which you may choose any of the five go-as-you-please routes. As you can guess, it will be a scenic and enjoyable drive (please have a designated driver).
As the picture above suggests, you can enjoy a bird's eye view of Champagne from a hot air balloon too. Otherwise, it is a great idea to cycle through the region, stopping by the charming towns on your way for special surprises. Reims, the capital of the Champagne region for instance, celebrates music. Every year between June and July, the air will be filled with catchy jazz tunes and classical notes. Of course, the Notre-Dame Cathedral is in Reims as well. Don't leave the town without tasting les biscuits roses de Reims, which are light, crunchy, vanilla-flavoured biscuits typically dipped into a glass of Champagne.
Check out Champagne and all it offers at www.champagne.fr.
Chianti Valley, Italy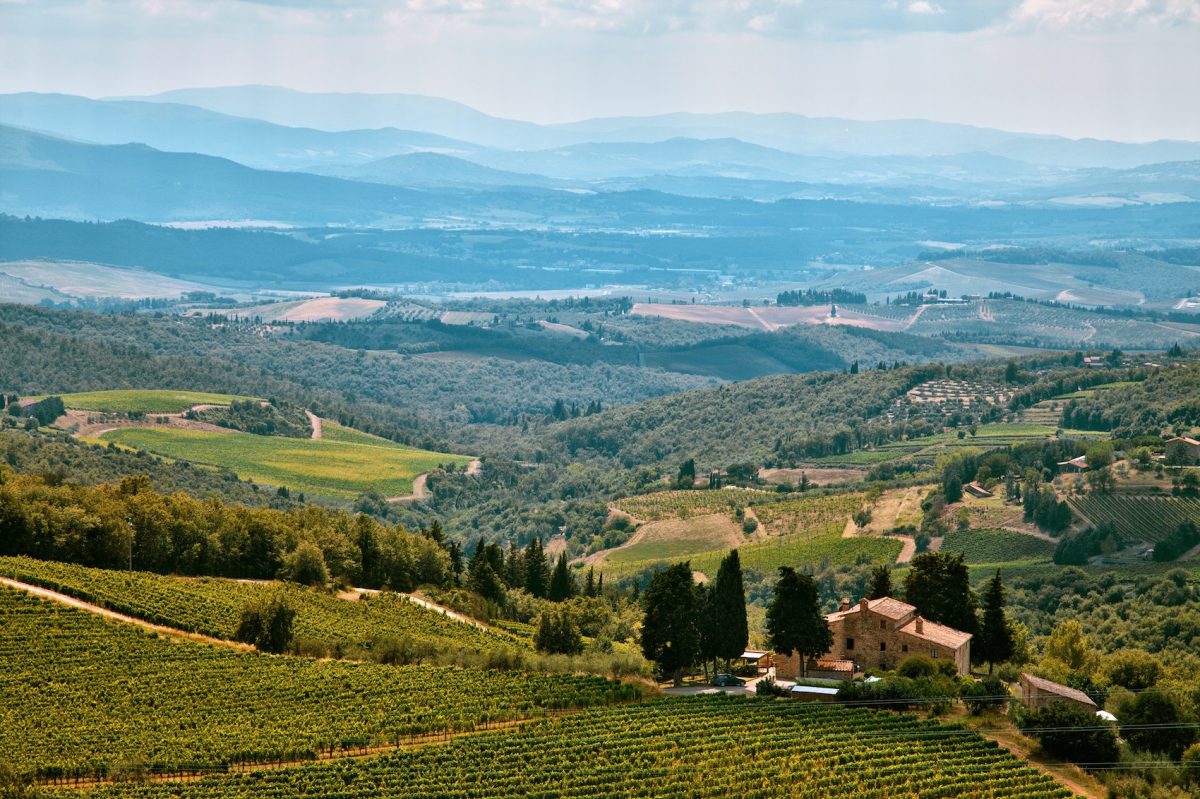 Ah, Italian wines. Chianti is considered the 'heart of Tuscany.' It is the area of rolling hills between Florence and Siena, Arezzo and the hills of Pisa. Dense vineyards, chestnut forests, oaks and maples, attractive medieval villages, romantic castles, and charming colonial farmhouses are among reasons why we should all visit Chianti. However, the most important point for a wine holiday, is that this is the birthplace of the fabulous red wine, Chianti.
When planning a trip here, try to time it with the grape festival and the Festival of San Luca in Impruneta. They both take place in the autumn. A wine holiday to Chianti will allow you to experience so much more than just the famous red wine. Be prepared to photograph castles in every town you stop at, savour authentic Tuscan food like ribollita, Sienese capocollo, and so much more.
Chianti dreams can come true with a little planning help from www.italia.it.
La Rioja, Spain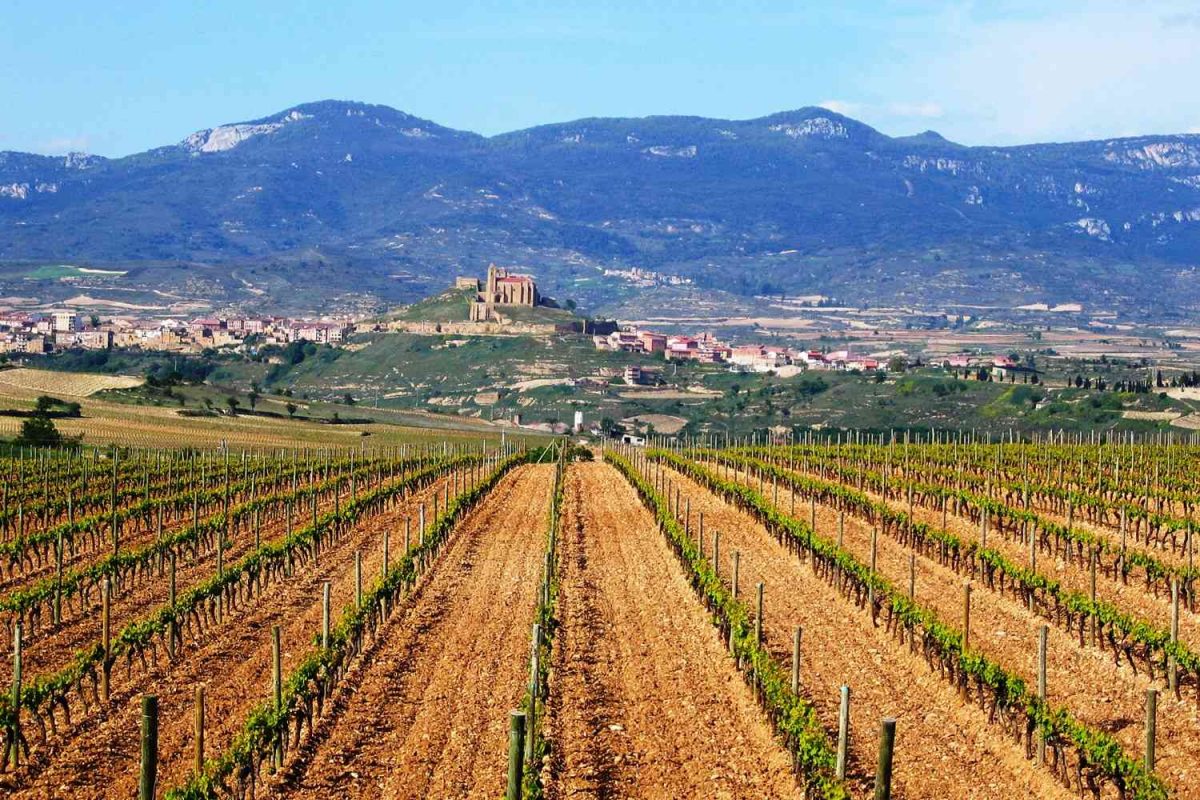 La Rioja is one of the many wine regions in Spain that is awarded the DOC (Denominación de Origen Calificada), or Qualified Designation of Origin. The wine region can further be divided into three parts – Rioja Alta, Rioja Baja, and Rioja Alavesa. Besides savouring lots of their delicious liquid produce, visitors can go horse riding, 4×4 touring, hiking, cycling, or hot air ballooning through the vineyards. The adventurous may consider microlighting or paragliding too.
For real enthusiasts, there are opportunities to experience becoming a winemaker for yourself. You will learn how to pick the grapes, prune the vines, remove the leaves, and bottle the fruit in a traditional wine cellar. Something interesting for families with little ones, is the dinosaur tours. Just hop on the Vinobús, a guided tourist bus that covers different routes related to dinosaur discoveries. Little did we know that La Rioja was also a popular region for the giant creatures long ago.
To discover La Rioja for yourself, see some useful information at www.spain.info.
Lavaux, Switzerland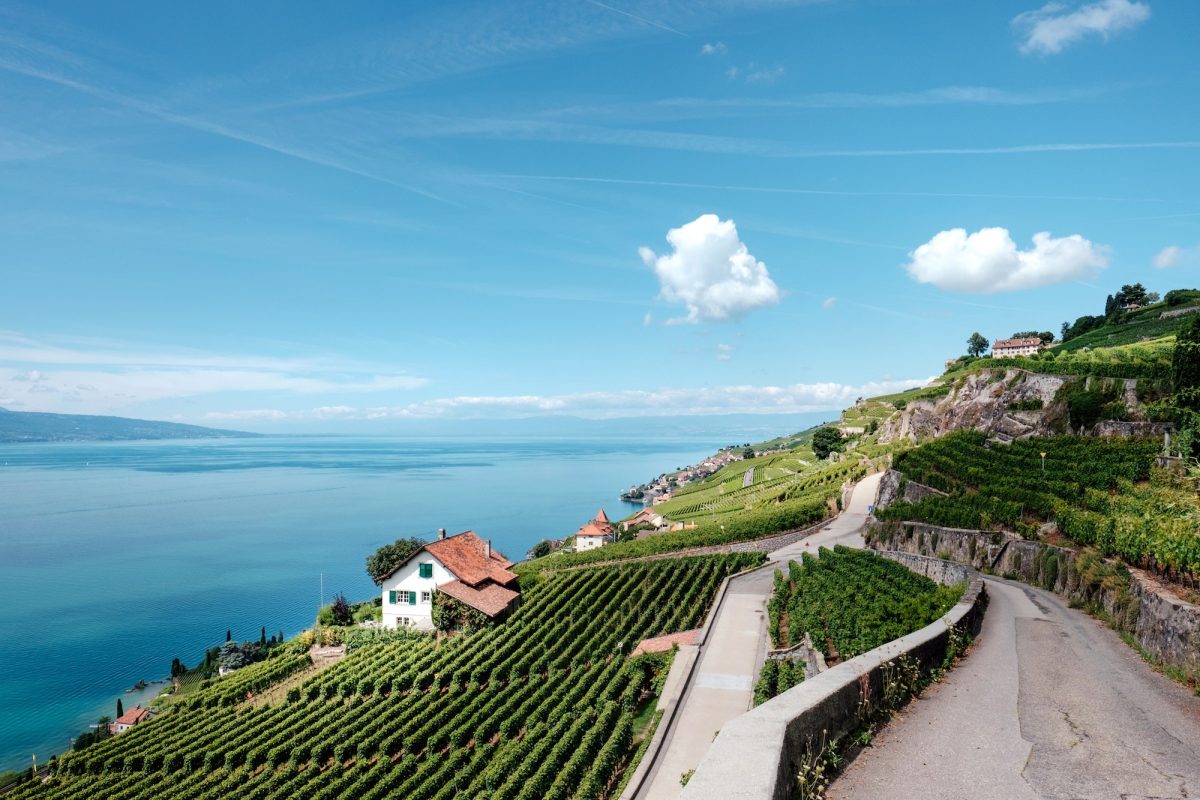 A surprising but equally deserving place to visit for a wine holiday is the Lavaux region in Switzerland. The area contains 830 hectares of daringly constructed hillside terraces. You can look forward to all the joys of a vineyard trail, with beautiful views of the sea too. When planning a trip to the Lavaux Terraced Vineyards, there is the popular option of hiking your way through the vineyards and towns. It is called 'The Swiss Wine Route.'
It is recommended that your journey starts at St. Saphorin and ends at Lutry. The route is 11.7km long and reasonably fit hikers would take an estimated 3 hours and 15 minutes. Of course, it is up to you how long you would like to stay and sample each vineyard's offerings before going on your jolly way. Check out the 'Lavaux-Panoramic' Train, and make sure to contact a local organisation for weather and possible road closure updates.
For a wine holiday with a sea view, check out the information at www.myswitzerland.com.



" ExpatGo welcomes and encourages comments, input, and divergent opinions. However, we kindly request that you use suitable language in your comments, and refrain from any sort of personal attack, hate speech, or disparaging rhetoric. Comments not in line with this are subject to removal from the site. "



Comments