Whether you think of it as the Pearl of the Orient, Malaysia's Second City, or just a favoured place for foodies, Penang is an attractive weekend destination. Editor Chad Merchant visited recently, explored some of the island's landmarks, and savoured some of that famous food.
For those of us living in Greater KL (locals and expats alike), one of the most popular destinations for a short weekend getaway must surely be Penang. The island is easily accessible with a three- to four-hour drive up the North-South Expressway, and though the tolls are admittedly a bit steep, if there are two or three people along for the ride, a weekend to Penang is a pretty affordable and always enjoyable escape.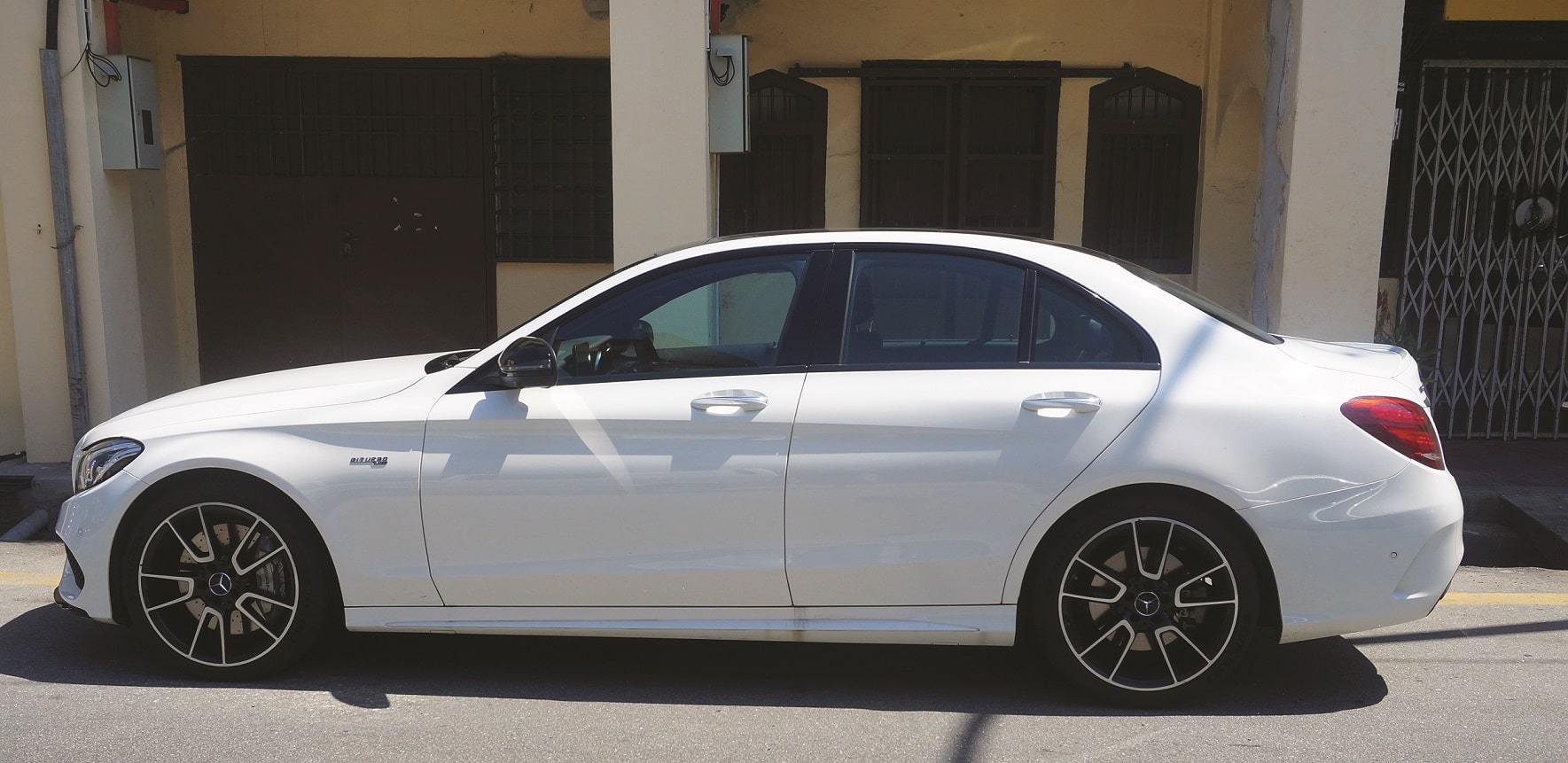 We were recently able to combine a short trip to Penang with a road test of the Mercedes-AMG C43. This is the latest locally assembled iteration of the exhilarating German sedan that knocks a sweet RM91,000 off the completely built-up price. With its aggressive grille, beautiful interior (complete with stylish AMG accents), stable and comfortable ride, and a 13-speaker Burmeister sound system pumping out the tunes, the C43 yielded a great on-the-road experience. We felt the 3.0-litre twin turbo V6 engine might have been overkill for a car in the C43's class, but of course the Mercedes-AMG line is all about performance. And accordingly, there's plenty of exhilaration when the engine is called upon, with a speedy sprint from 0 to 100 kph clocked at just 4.7 seconds. Though we certainly didn't do much of that sort of driving, suffice it to say the C43 provided a great drive to Penang and let us explore the island in style once there.
Food Trails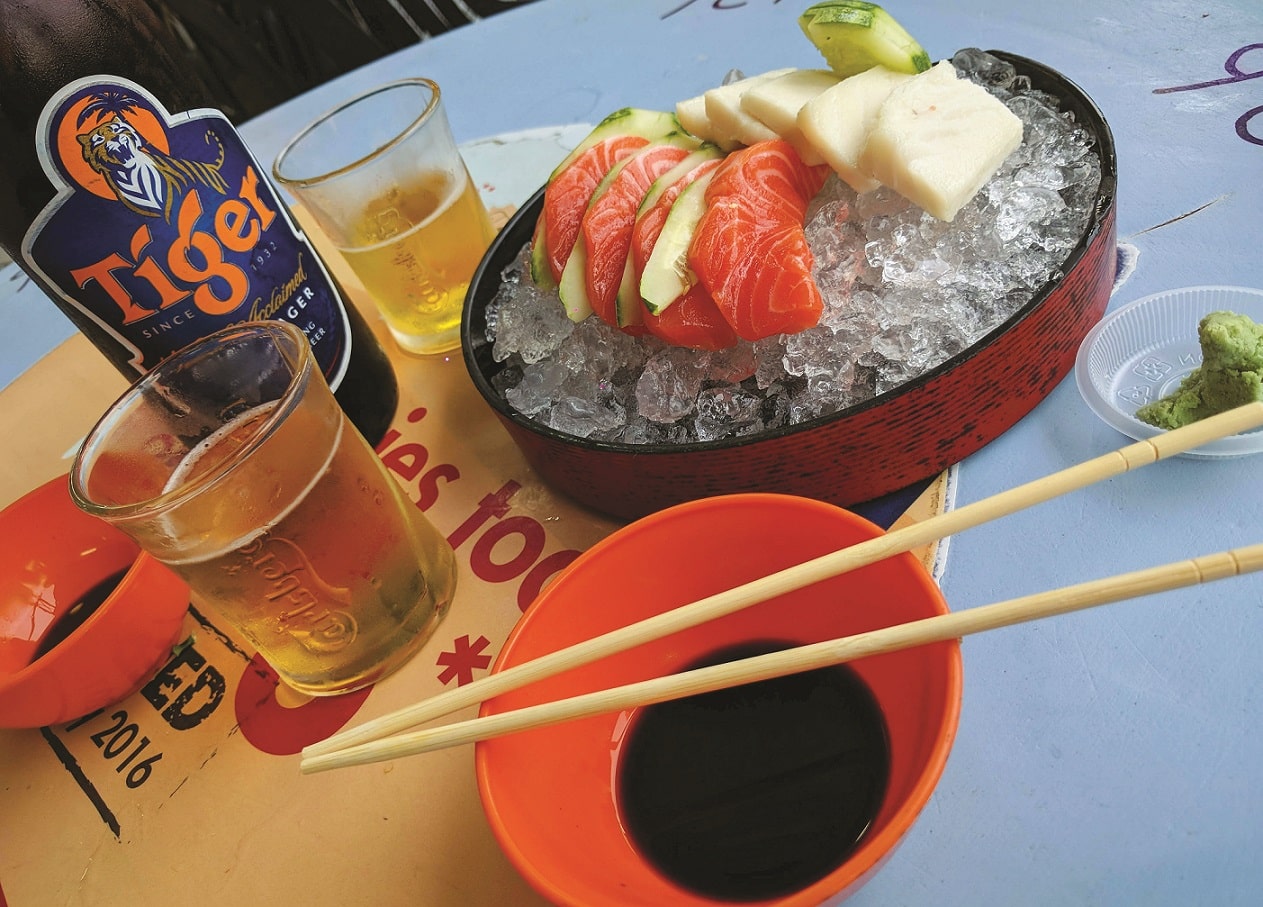 Of course, mention Penang to just about anyone, and they'll likely first associate the island with its justifiably famous food. Every time we head to Penang, we make a beeline for a favoured food court of ours called Viva Local Food Haven. Located in Tanjong Bungah, about midway between George Town and Batu Ferringhi, Viva is certainly popular with the locals, and for good reason. A wide variety of food at wallet-friendly prices – from laksa and grilled seafood to mee goreng and chee cheong fun, and even fresh sashimi and a selection of Western dishes. The great range of food stalls and a comfortably boisterous ambiance make this an easy choice for dinner. The inexpensive beers don't hurt, either, but be sure to ask for an ice bucket to keep them chilled while you drink.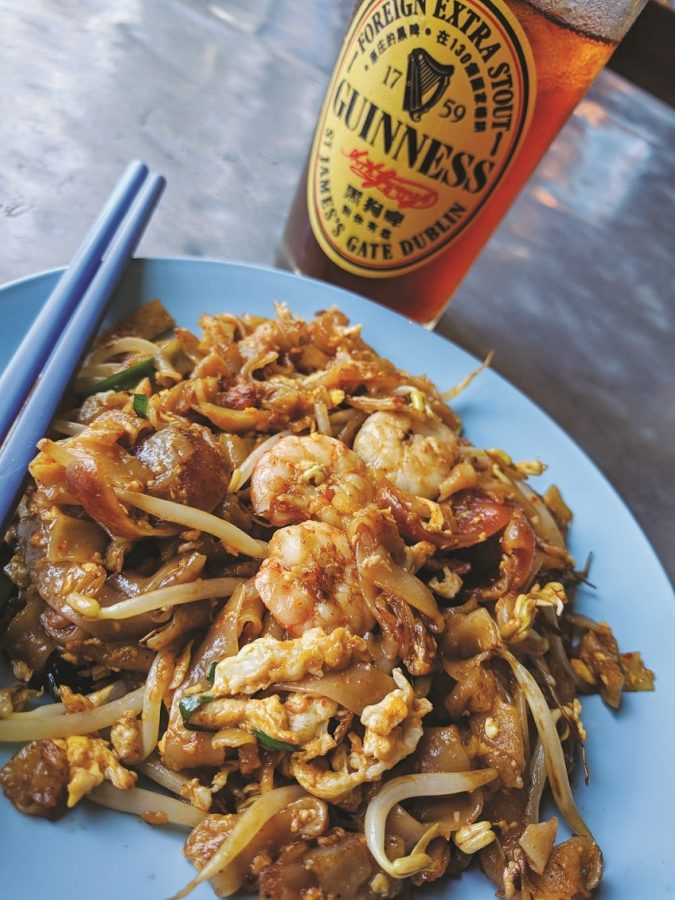 Any food trail taking place here must naturally include one of the island's most famous dishes, Penang char kuey teow, a wok-cooked concoction of wide, flat rice noodles, prawns, bean sprouts, and egg, fried in oil (or lard) and a spicy flavour paste. You might think stalls serving this dish would be on every street corner, but they're actually somewhat few and far between. One of the island's most well-known and long-time 'CKT' eateries is Ah Leng Char Kuey Teow. Now under second-generation operation, Ah Leng's has been serving up this celebrated noodle dish for well over 30 years, and that experience is reflected in the finished product, which is remarkably consistent and tasty from visit to visit.
Another good place we discovered – to our pleasant surprise – is on the popular Gurney Drive. Too often, it's easy to write off Gurney as a place for tourists, a stretch that doles out second-rate dishes of which superior versions can be found elsewhere. Well, that may be true at times, but it's also pretty unfair. I've had some good local food here, and though it's admittedly somewhat hit-or-miss, we were delighted by the 'fried koay teow' stall at a place about midway down the long street, the hawker centre emblazoned with a large blue sign that says Kedai Kopi Public Café. Inside, to the right, there's a small stall offering nothing but made-to-order char kuey teow. We ordered two servings (RM5 each) and found it ticking all the boxes and living up to Penang's reputation for delicious CKT.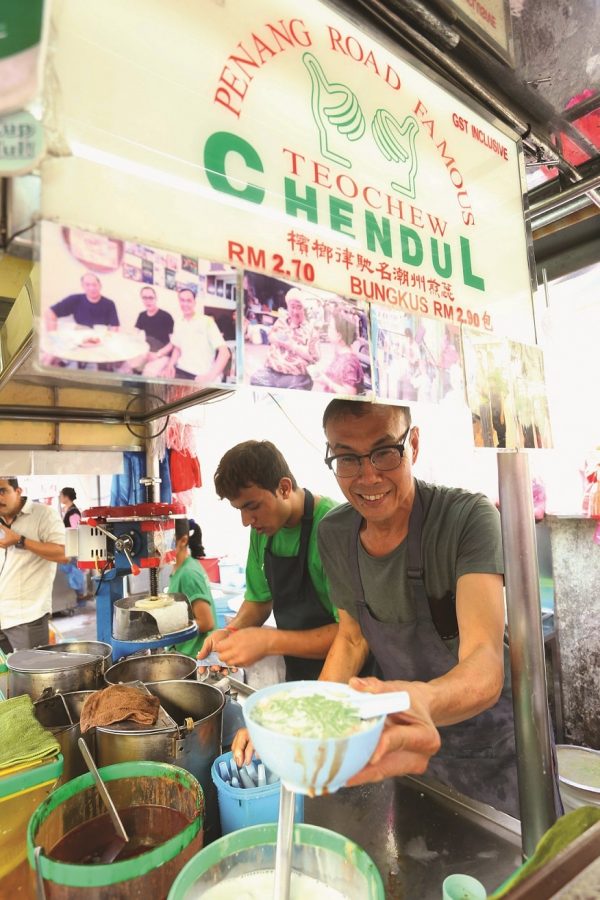 We also visited Penang Road and indulged in another popular Chinese treat in Penang, chendul (or cendol). With shaved ice as a base, and topped with coconut milk, gula Melaka (a sort of brown sugar), and plenty of the jelly-like cendol, this was a particularly welcome stop on a hot afternoon. The cart we patronised was started a remarkable 80 years ago by Tan Teik Fuang, and today is run by his sixth son, Tan Chong Kim. Expect a queue here at most times – it's pretty famous!
A History of Heritage
Apart from the food, perhaps another popular pursuit for visitors would be Penang's rich and multicultural heritage. Many groups have historically contributed to the island's fascinating cultural tapestry – from the Armenians and English to Indian traders, seafaring Chinese, and local Malays.
Today, the multi-ethnic fabric that makes up the island's tapestry is plain to see. Whether strolling through the bustling neighbourhoods of Ayer Itam or taking a leisurely trishaw tour through historic George Town, the influence and presence of Malaysia's three major races can be found almost anywhere in Penang, though the Chinese certainly stand out in certain places. The suburb of Ayer Itam, for example, nestled at the base of Penang Hill, is home to one of the largest Buddhist temples in Southeast Asia and certainly one of the most well-known in Malaysia.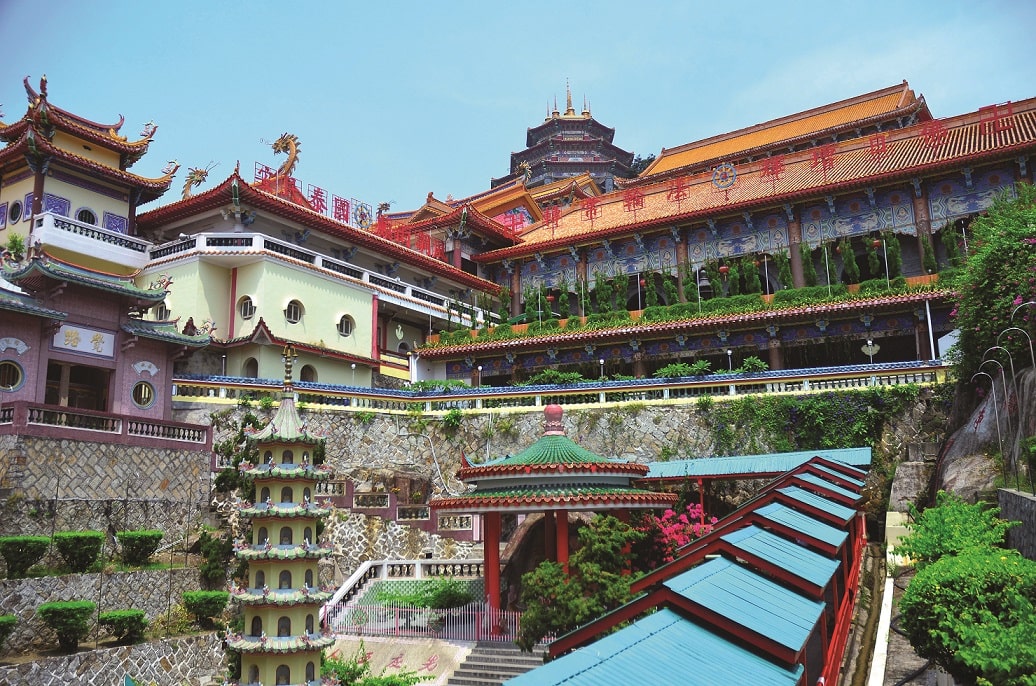 Construction on Kek Lok Si Temple was begun in 1890 and completed initially in 1905, with additional phases carried out over the next 25 years, culminating with the completion of the temple's main pagoda. This striking edifice is a 30-metre pagoda fusing together the architectural styles found in Chinese, Thai, and Burmese Buddhism, to symbolise the temple's amalgam of Theravada and Mahayana Buddhism. More recently, a 30.2-metre bronze statue of Guanyin, the Goddess of Mercy, was completed in 2002. Reputed to be the tallest Guanyin statue in the world, the imposing statue was further highlighted by a soaring three-tiered pavilion reaching nearly 61 metres in height.
A Tour of the Island
A highlight of any visit to Penang today is the famous street art murals in various locations throughout George Town's heritage district, which were commissioned in 2012 and painted by resident Lithuanian artist Ernest Zacharevich. We visited most of the murals, pausing for the requisite photos and analyses, of course, then moved on. Some of the murals are already fading owing to harsh weather and sunlight (and in one case, its proximity to the sea at the Chew Jetty has hastened its near-total disappearance). For an overview of the various murals and a map of their locations, visit angloitalianfollowus.com/street-art-in-georgetownpenang.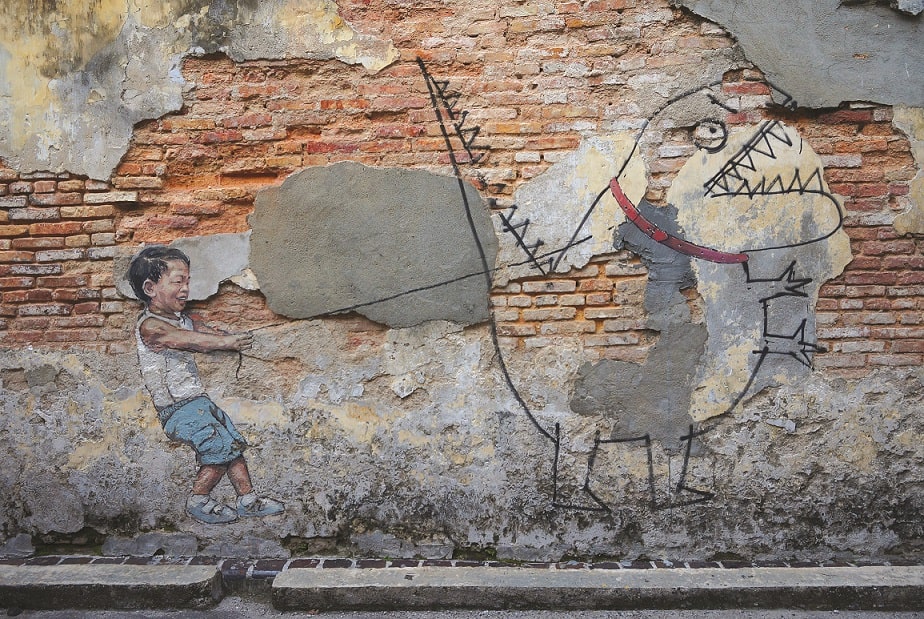 On the northern shores of the island, Batu Ferringhi continues to be a favourite destination for visitors. Nobody would claim this is Southeast Asia's finest stretch of beach – or even Malaysia's – but it's pleasant enough, and probably about the best Penang has to offer. A smattering of hotels and resorts including Holiday Inn, Shangri-La, and even a Hard Rock Hotel, along with a bustling night market of tourist knick-knacks, completes the beachside effect. A fine place to stay, and a continuing favourite, is the Lone Pine Hotel. This independently owned property dates back well over half a century and offers spacious, comfortable accommodation, friendly and gracious service, and nicely landscaped grounds. Though the Lone Pine has been updated and kept modernised throughout its long history, it still feels remarkably and enjoyably quaint, giving visitors a throwback feeling to a simpler, more peaceful time. Strolling around the grounds under the tall, swaying casuarina trees that originally inspired the hotel's name, lounging by the inviting pool, or trying your hand at a number of water sports always available on the beach, time spent at the Lone Pine is always pleasant.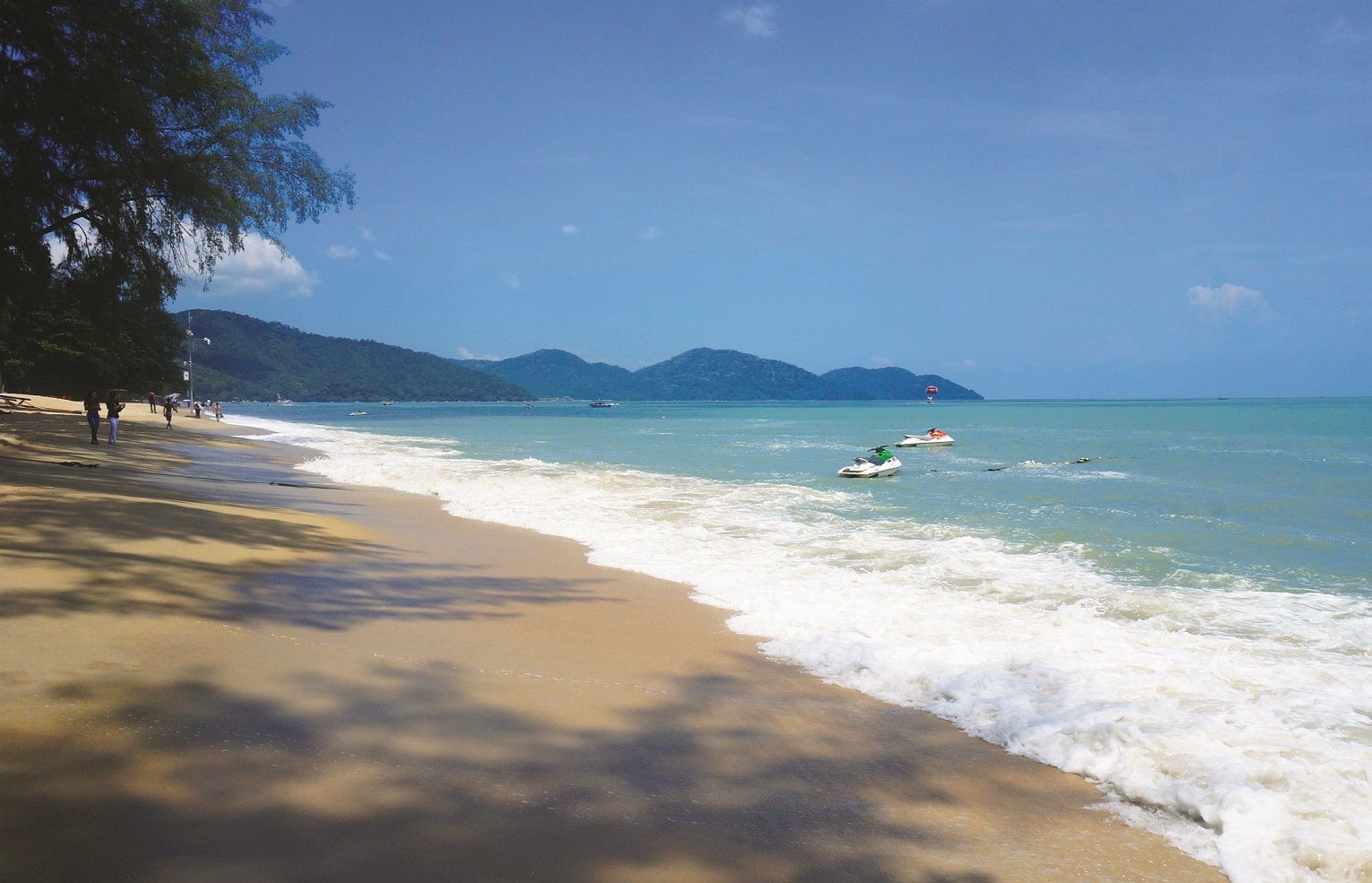 From Batu Ferringhi, it's a short drive to the less congested areas of Penang, comprising the northwest and western parts of the island. Teluk Bahang serves as the gateway to Penang National Park and Pantai Acheh Forest Reserve, and the absence of roads in these protected areas means you'll almost certainly have a lot of space to yourself if you visit, though the park is still reasonably well-visited. Weekends can see a fair number of locals at the park's more popular areas, such as Monkey Beach, the Canopy Walkway, and the Penang Turtle Sanctuary. You can trek through the jungle from the park entrance to reach these areas (and others), with most of the trails manageable within a couple of hours. The Muka Head Lighthouse trail, the furthest from the entrance, features a fairly robust ascent. Most of the popular areas in the park are coastal, so if hiking isn't your thing, you can hire a small boat at Teluk Bahang to take you.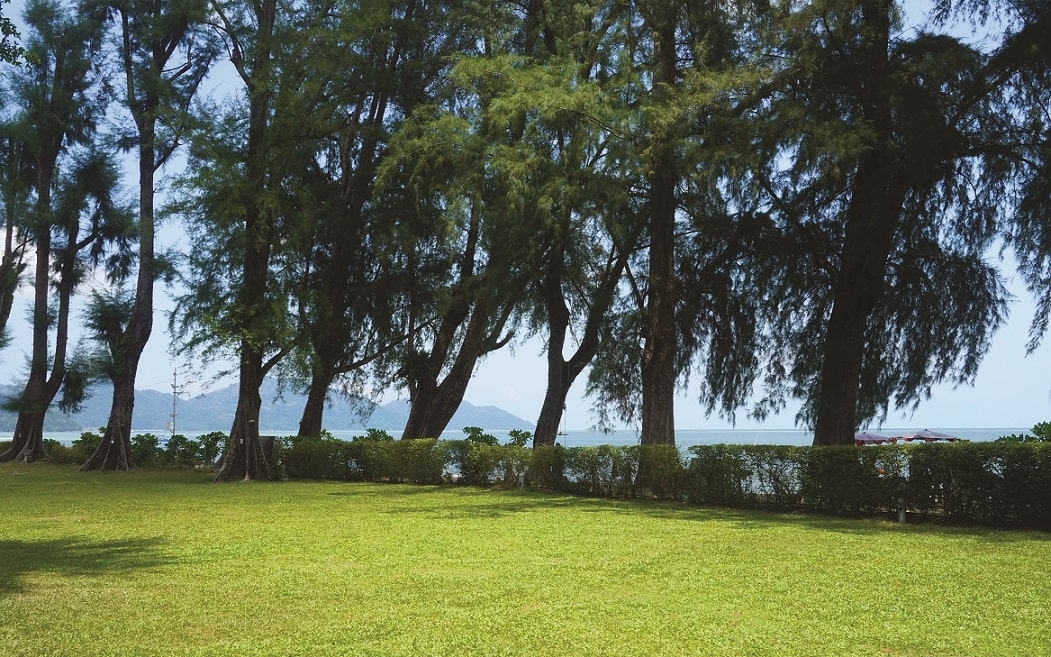 Heading south from Teluk Bahang takes you past the Teluk Bahang Dam and reservoir, then along a winding road through the forest. This part of Penang, in addition to being somewhat scenic, is far less densely populated than the eastern side of the island, and it's possible to drive quite a distance without seeing more than one or two other cars! The only town of any real size on the west side of Penang is Balik Pulau (pop. 24,000). The town is actually part of the City of George Town, and under its administration, but is significantly separated from the main city by the mountainous terrain of the island's interior. From Balik Pulau, you can go southwest to the fishing village of Gertak Sanggul, or like us, continue driving south to Teluk Kumbar and then east to the Bayan Lepas area – where the swell of Penang's population will once again be keenly felt – or even cut across the island on one of its very few east-west roadways to reach Ayer Itam, with George Town just beyond. Penang isn't a tiny island, and can at times find itself bedevilled by traffic woes that rival those of Kuala Lumpur, so driving around can be fairly time-consuming.
Suffice it to say we were happy to be doing our touring in the comfort and style of the Mercedes C43!
So if Penang is in your travel plans, be sure to enjoy the food, see the many sights, and spare a moment to appreciate the rich interweaving of cultures and ethnicities that has shaped the island into the special place it is today. Whether it's a colonial estate, a Protestant church, a Muslim food stall, an Indian temple, a reflection of the Armenian heritage, or a humble char kuey teow stall, there's simply no place in Malaysia – or anywhere – that's quite like Penang.



" ExpatGo welcomes and encourages comments, input, and divergent opinions. However, we kindly request that you use suitable language in your comments, and refrain from any sort of personal attack, hate speech, or disparaging rhetoric. Comments not in line with this are subject to removal from the site. "



Comments