If a committee were tasked with designing a natural paradise, one replete with some of the finest and freshest produce available, the fruits of its labour would be Tasmania. There are few other outposts of civilisation as isolated as Tasmania. Almost half of the island remains relatively untouched and protected as national parks and reserves. In other parts, Tasmania is blessed with the finest farming conditions for growing fresh produce.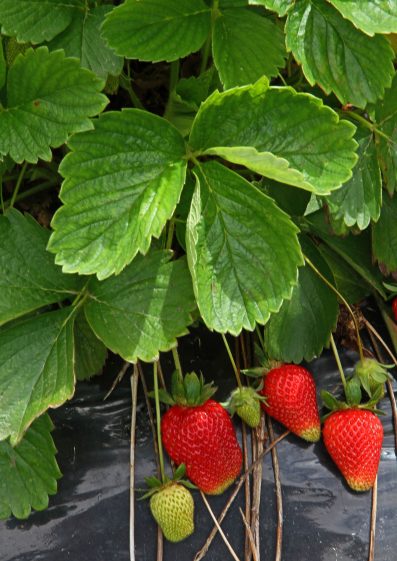 Dining involves a roll call of Tasmania's finest produce proudly listed on detailed menus. These menus provide a lesson in geography with diners trying to identify the parts of Tasmania where Barilla Bay oysters, Rannoch Farm quail, Huon Valley mushrooms, Westhaven goats cheese, Cressy lamb, and Scottsdale leeks are grown, farmed, or raised.
For a small island, Tasmania delivers a big bang for your travelling buck, as I discovered on a recent visit that took in the capital Hobart, Central Highlands, Strachan on the island's southwest, Stanley, Cape Grim, and Launceston. Adding to the island's remoteness, there are no direct international flights to Tasmania, but Hobart and Launceston are connected to the outside world, with Sydney and Melbourne being the main gateways for flights from Malaysia.
Historic Hobart
I organised my visit so that I would be in Hobart for the acclaimed Saturday Salamanca Market. This meant arriving in Hobart on Friday in order to acclimatize, which also gave me a chance to visit the Museum of Old and New Art (MONA) on the grounds of Moorilla Estate Winery in Berriedale. MONA has a world-class collection of quirky art that arouses and tantalises the senses. This integrated tourism site combines art, wine, food (dine in The Source), refreshing Moo Brew beer, and creative cocktails at Void Bar.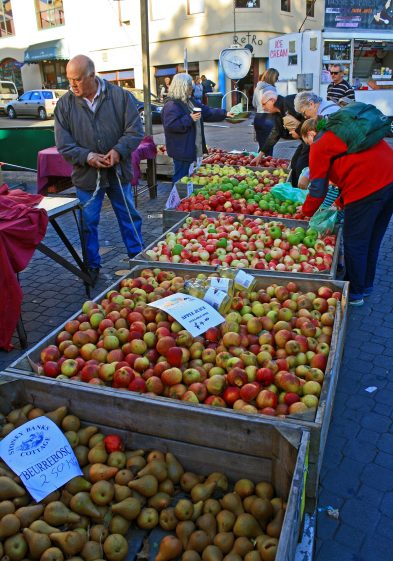 Hobart's waterfront and its wharves, meanwhile, are home to several seafood restaurants and punts floating on the tranquil water. Hobart really is a magical sight with Mount Wellington as a backdrop and the city within minutes of trawlers unloading their fresh seafood. Mures, located right on Victoria Dock, sets the benchmark, and you know it's fresh with their trawlers moored at the front door. Visitors here are never far from the sea, which is brimming with possibly the world's freshest seafood like oysters, mussels, salmon, ocean trout, abalone, crayfish (lobsters), and scallops.
With the Salamanca Market opening early on Saturday, there was no time for sleeping. Salamanca Market (8.30am to 3pm) fronts onto Hobart's docks and is backed by sandstone buildings that were once warehouses. These have been converted to smart bars, boutiques, and cafés. The market is renowned for its selection of fresh, seasonal, and artisanal produce. More locals frequent the market than tourists do, which is always a good sign in my books. Rummage amongst stalls selling soaps, scarves, pre-loved books, carved Huon Pine, wines, and olive oils.
Central Highlands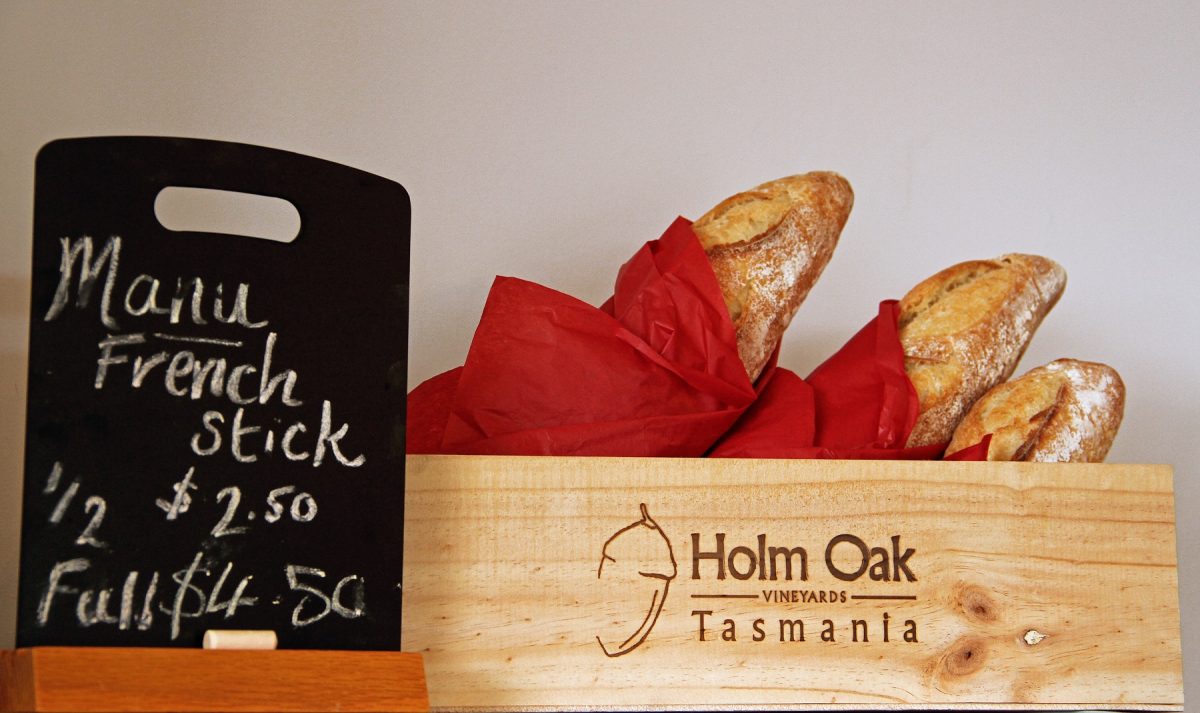 Despite only scraping the surface on what Hobart has to offer, it was time to head north. My first stop was Oatlands in the Central Highlands, where my goals included admiring the old sandstone buildings and paying a visit to Callington Mill. Oatlands is also home to Companion Bakery where locally milled flour is used to bake healthy breads and pastries, while Mill Keepers Café at Callington Mill also incorporates local flour in its scones and lemon curd tart. If you're a fan of freshly baked breads and tasty pastries, this is the place for you.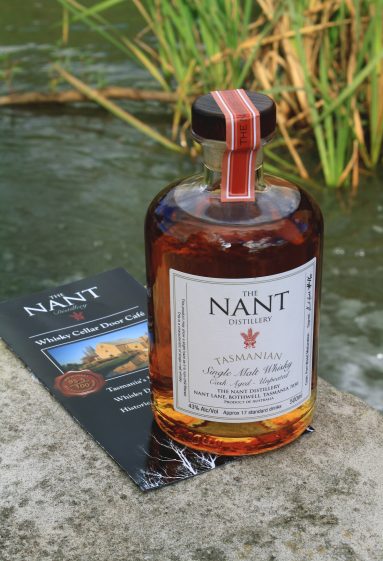 Retracing my tracks to reach Curringa Farm for the evening, I travelled via Bothwell to seek out some handcrafted whiskies. Nant Distillery blends highland water and Tasmanian barley to produce serious whiskies, like the acclaimed Nant Single 63% Malt Whisky (American Oak Bourbon Wood). Now, there is a Tasmanian Whisky Trail website with details of at least 15 whisky distillers on the island; isn't that just wonderful for such a small island?
For example, Hellyers Road Distillery, further north near Burnie, produces whiskies which include a 'Slightly Peated Whisky' and those matured in Pinot Noir wine barrels.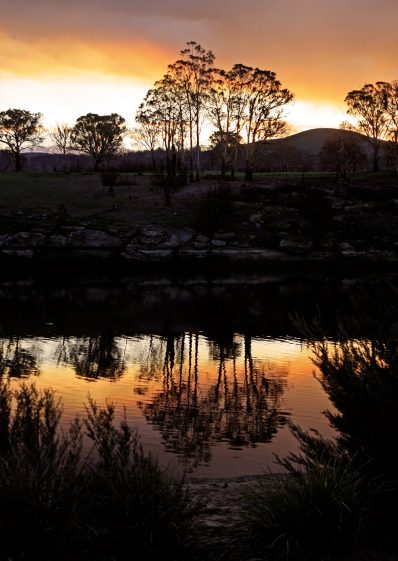 Back in the Central Highland, Curringa Farm is highly recommended, as there are several houses on the 300-hectare farm decked out with every creature comfort. A fully-equipped kitchen and BBQ meant I could cook in the outdoors and dine beneath a shimmering galaxy of stars. This is a working farm, and visitors get the opportunity to enjoy freshly baked breads and scones, farm eggs, and the owner's famous shearer's cake.
Wilderness Ventures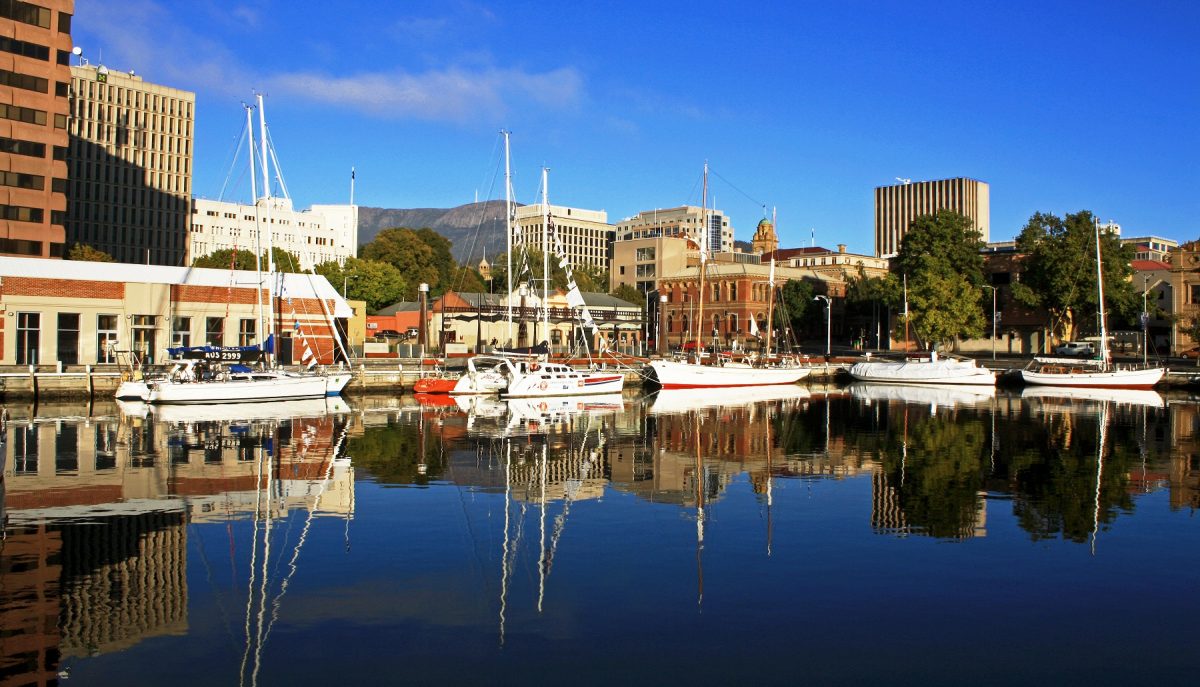 The village of Strahan is located on the remote western coastline with nothing but ocean between it and South America. I travelled here to cruise the Gordon River wilderness and to enjoy an abundance of seafood.
Accommodation at Strahan Village overlooking the tranquil cove is excellent and gave me a comfortable base during my stay. While visiting this area, cruising to the UNESCO-protected Gordon River on the Spirit of the Wild or MV Sophia is the essential excursion, and it's one made more pleasant by travelling on vessels using electric motors which ensures a near-silent cruise.
The Northwest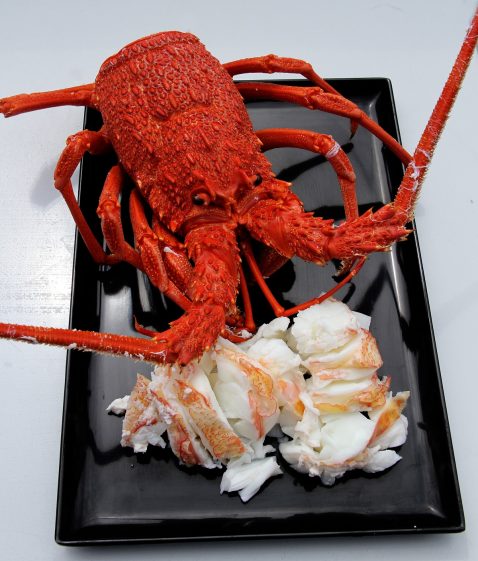 One of the great finds on my Tasmanian travels was the small village of Stanley. This postcard-perfect town is lined with beautiful old shops and houses beneath a rocky outcrop called The Nut. There are several restaurants, and the food served in the Stanley Hotel is considered some of Australia's finest pub food. My meal included Smithton oysters, Greenham's Cape Grim beef, and local crayfish washed down by a glass (or two) of Domaine A pinot noir.
Cape Grim is located on Tasmania's remote northwest and a tour of Woolnorth Station to breathe the world's cleanest air, admire the rugged coastline scenery, and take in the sight of the famous Cape Grim cattle grazing was an amazing experience.
Journeying North
On my road journey to Launceston, I planned several stops along the way to sample creative chocolates, juicy raspberries, and cheeses. Chocolates at House of Anvers in Latrobe are worth stopping to try, especially the Aztec hot chilli chocolate, which brought back memories of the movie Chocolat. Chocophiles will be in seventh heaven with the chocolate sampler plate, another tempting indulgence.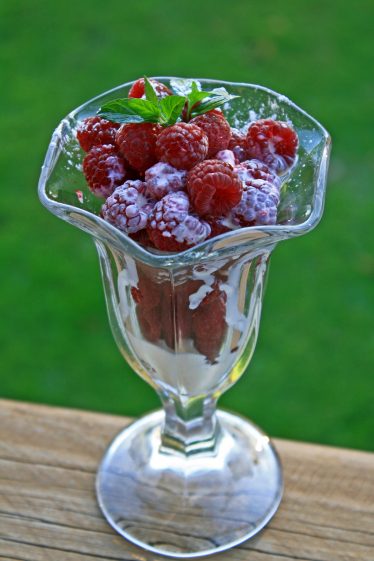 Christmas Hills Raspberry Farm, on the other hand, with its wonderful café serving anything and everything to do with raspberries makes an ideal break for morning or afternoon tea. Try the affogato with ice cream and raspberry syrup or a simple dish of fresh raspberries and cream. I also stopped at Ashgrove to sample their artisanal cheeses, such as those made with lavender and wasabi. However, my favourite was the mature-style cheese, and it was great to be able to see these and other cheeses being made.
Launceston and the Tamar Valley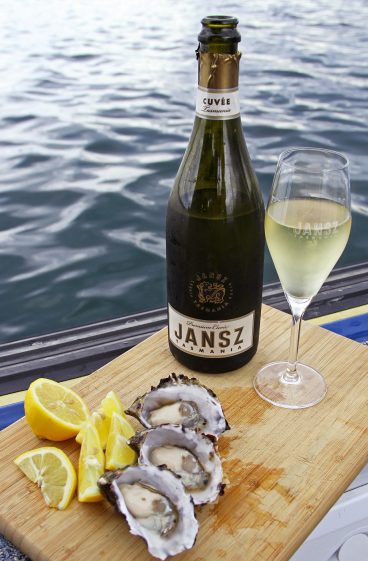 Launceston was eagerly anticipated for several reasons – cool temperate Tamar Valley wines, delicious sauces and jams, a lavender farm, and the Sunday Market in Evandale. Several wineries are located along the Tamar River where cool climate wines made from Riesling, Gewürztraminer, Chardonnay, and Pinot Noir are made. One of my favourite labels is Josef Chromy so it was to Relbia, near Launceston that I headed first. Other significant wineries in the valley include Dalrymple, Delamere, and Jansz.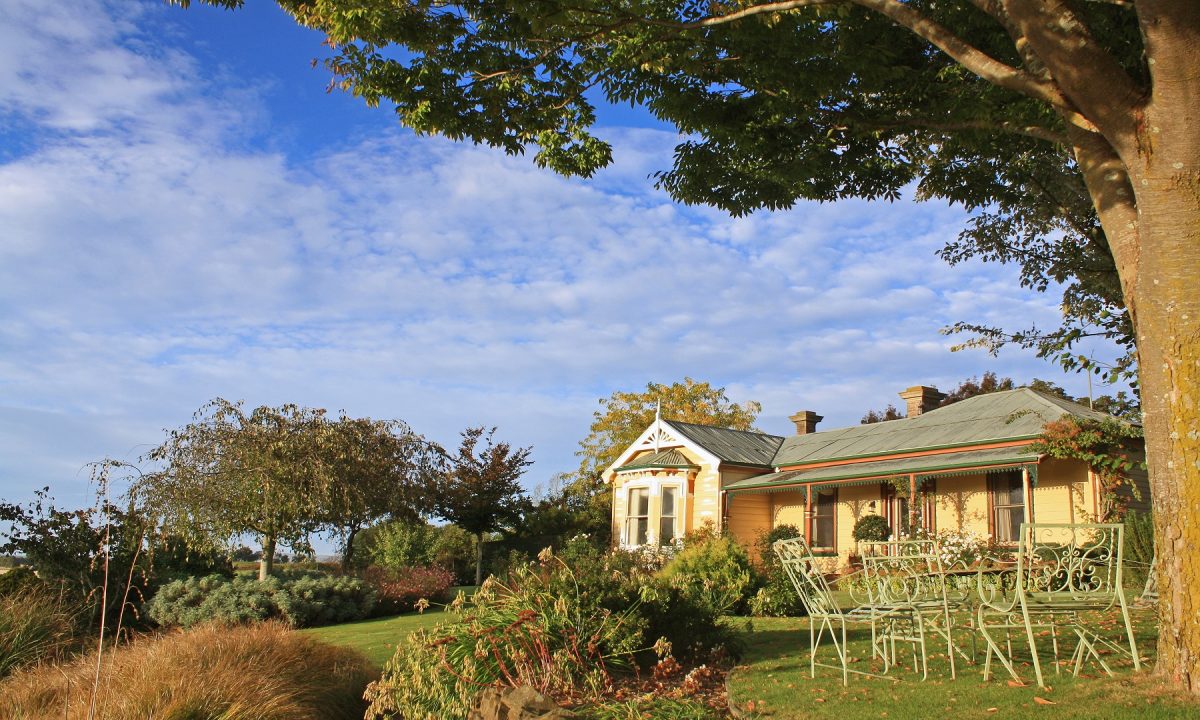 Tasmanian Gourmet Sauces Company at Evandale is a must for those arriving or departing Launceston Airport as it's located just minutes away. Owner Tim Barbour knows exactly what Malaysian visitors want, as he is a regular visitor here and many of his gourmet products are available in Kuala Lumpur's leading grocers. An extensive range of jams, sauces, relishes, chutneys, and mustards are made from Tasmanian produce. Pepperberry is another product sourced from native forests with Tasmanian Gourmet Sauce using the piquant pepper to make plum and pepperberry relish and pepperberry mustard.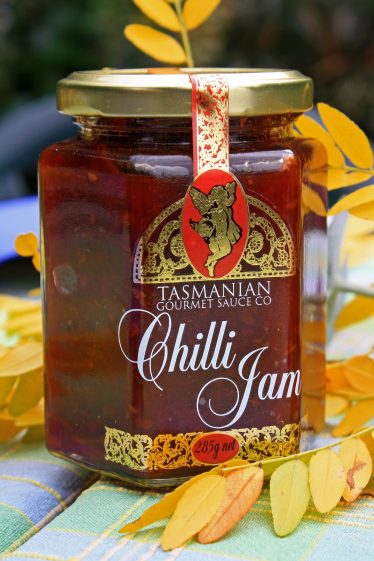 If that's not spicy enough, the hot chilli mustard and chilli jam are tailor-made for Malaysian palates. It's the perfect place to stock up on unique Tasmanian gifts before flying home. Visitors should also take time out to inspect the beautiful Instagram-worthy gardens here.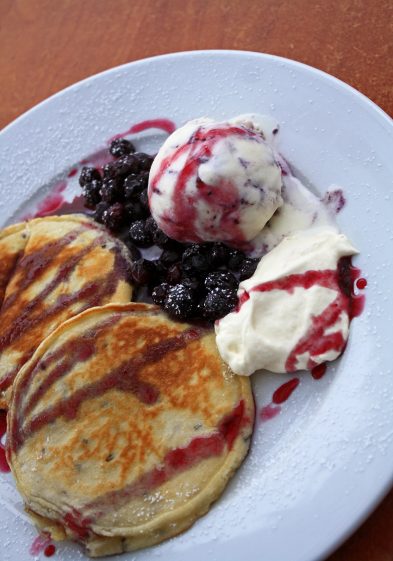 The locals gather at Evandale's Sunday Market to buy local produce such as artisanal breads, Fingal Valley German sausages, organic apples, and fresh vegetables grown by Lao migrants. In addition to the market, there's also Bridestowe Lavender Farm, a brilliant tourist facility to the northeast of Launceston with fields of lavender (most impressive in December to January). Enjoy the café here which serves lavender ice cream plus lavender and blueberry pancakes.
After a week of exploring the island, I realised that I hadn't made it to Cradle Mountain or the East Coast. I did my best, but was constantly distracted and engaged with the wonders of this special island. It seems I have little choice but to start planning my next visit.



" ExpatGo welcomes and encourages comments, input, and divergent opinions. However, we kindly request that you use suitable language in your comments, and refrain from any sort of personal attack, hate speech, or disparaging rhetoric. Comments not in line with this are subject to removal from the site. "



Comments