Drums create a sound as pure and comforting as our heartbeats, and perhaps that is the magic of the 24 Festive Drums. This is how Zyee Leow and her fellow drummers hope to touch the hearts of their audience, through Orang Orang Drum Theatre.
When Leow and her husband, Boyz Chew, co-founded the first drum theatre in Malaysia back in 2013, they weren't sure what they were in for. All they were certain about was their passion for drumming, and their dream to connect with people through their performances.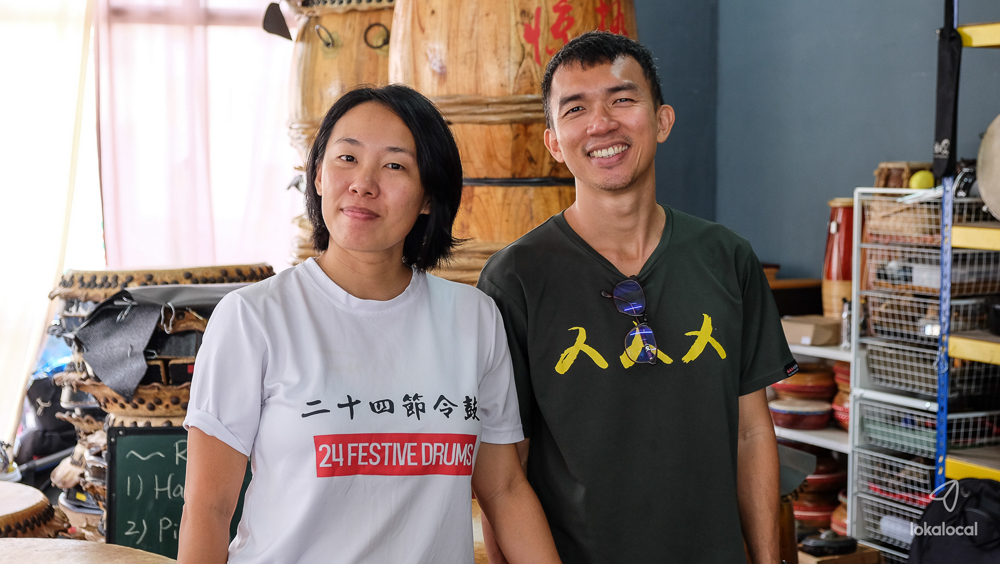 The name Orang Orang Drum Theatre fittingly means 'people' and 'community' in both Chinese and Malay, which represents their mission to bridge the gap between the performance art and their audience.
"Sometimes we feel that drumming is more abstract and conceptual. It's hard to embody the story and feeling," said Leow, who has been playing for over 20 years. "With theatre elements, it became more interesting, so we wanted to use the drum theatre to discover a new art form of blending drums and performance together."
Reinventing the drum
This humble drum theatre found its roots in 24 Festive Drums which is, unknown to many, a relatively new performance art.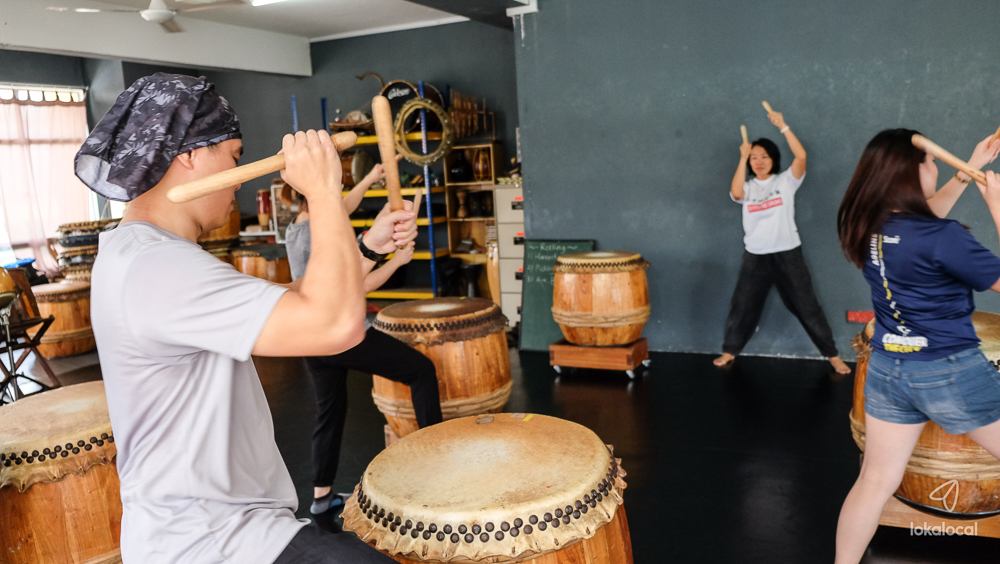 While it might sound like it has existed for centuries, the drumming style was actually invented by two Malaysians in 1988. Ironically, it doesn't necessarily involve 24 drums! The concept is based the 24 festivals in the Chinese lunar calendar, in which farmers used to remember the agricultural cycle. Each drum represents one of the festivals.
Before its creation, drums were traditionally used to accompany dance performances, rarely seeing the spotlight. With the 24 Festive Drums, the drummer becomes both the main performer and the musician. As such, the group must work together to convey the emotions and storyline as a whole.
For those who haven't seen such a performance, the intense beats and artistic choreography, which often seems like a cross between drama and martial arts, can make it quite exhilarating to watch. This was what pulled Leow's heartstrings when she was still a student. "I noticed that there are a lot of movements to it. There are many ways to collaborate. And the performances you put on the stage are attention-grabbing. You feel like you can stand out."
Staging a new identity
On a deeper level, the 24 Festive Drums is also a reclamation of the Chinese identity in Malaysia. In a way, it emphasises a form of cultural unity through a common rhythm.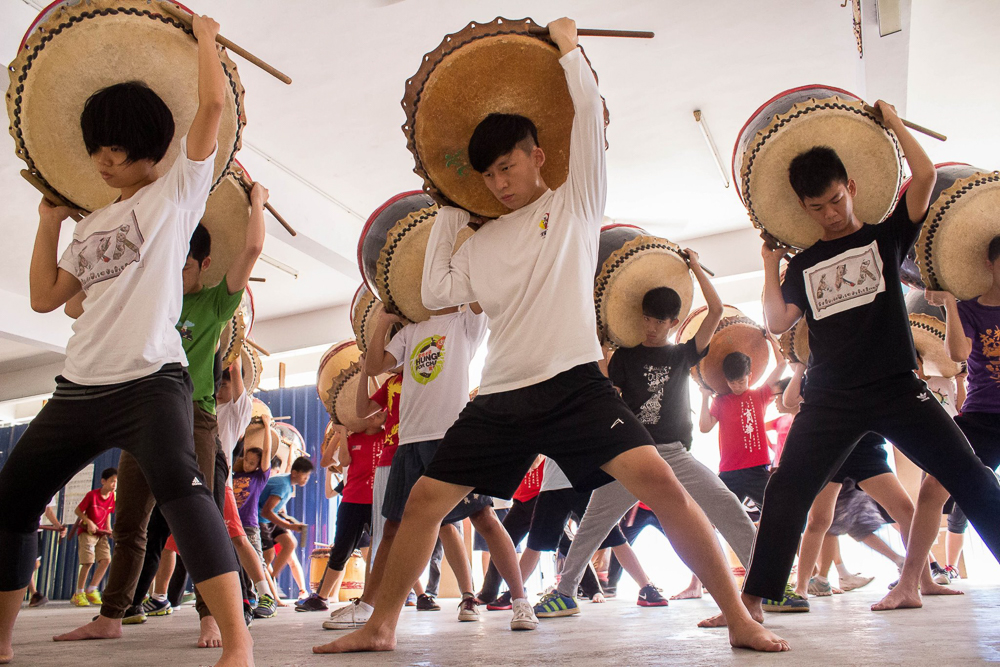 "After the Chinese settlers migrated to their new homeland, there was a conflict of identity. Because of that, people looked for ways to preserve the Chinese culture and identity," Leow added.
Orang Orang Drum Theatre reinterprets this art form by infusing theatrical elements to tell a story, such as current issues related to the environment or society.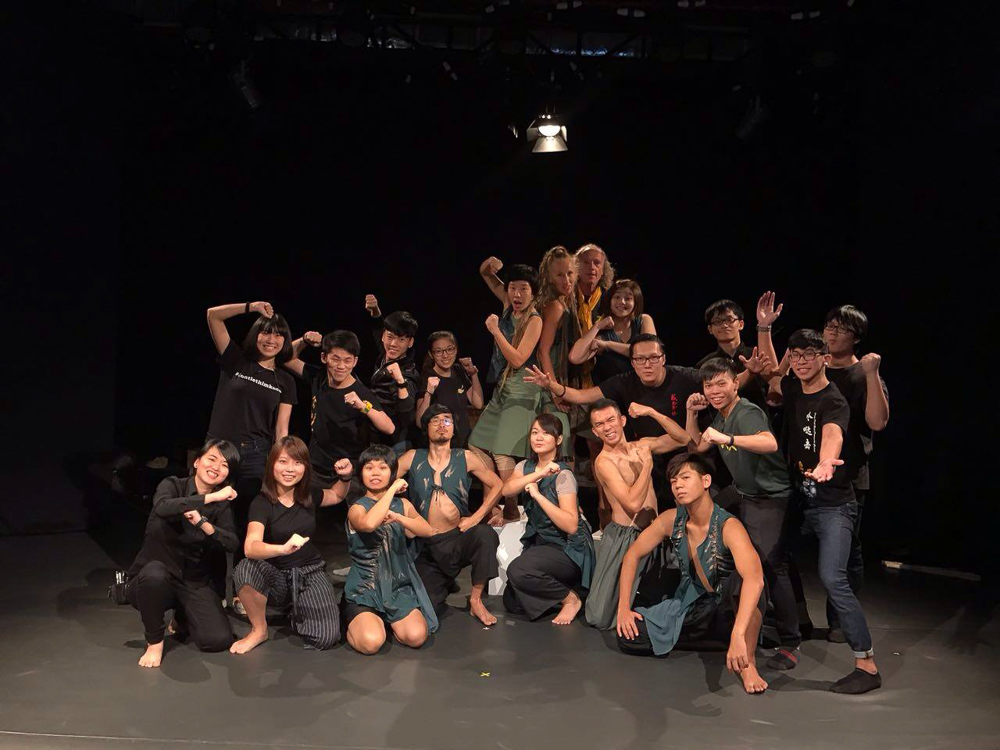 In one performance, the choreography included newspapers to explore trust in the media. In another, they performed Ikan Kekek, an old Malay folk song, for a percussion competition, which won them first place. Not only have these modern approaches gained the drum theatre attention, it has become their way of preserving dying musical traditions.
"Preserving a traditional art cannot simply be about repetition. There has to be some new elements," said Leow.
Home, where the heart is
There are currently around 20 members in their drum troupe, only eight of whom work full time. When the team is not busy working on their new choreography or jetting off for another performance, they run classes at high schools once a week. Leow has been teaching for over 10 years. She and her troupe also run a 24 Festive Drums class and recycled percussion class on LokaLocal, for people who are interested in learning the basic drumming techniques in their studio.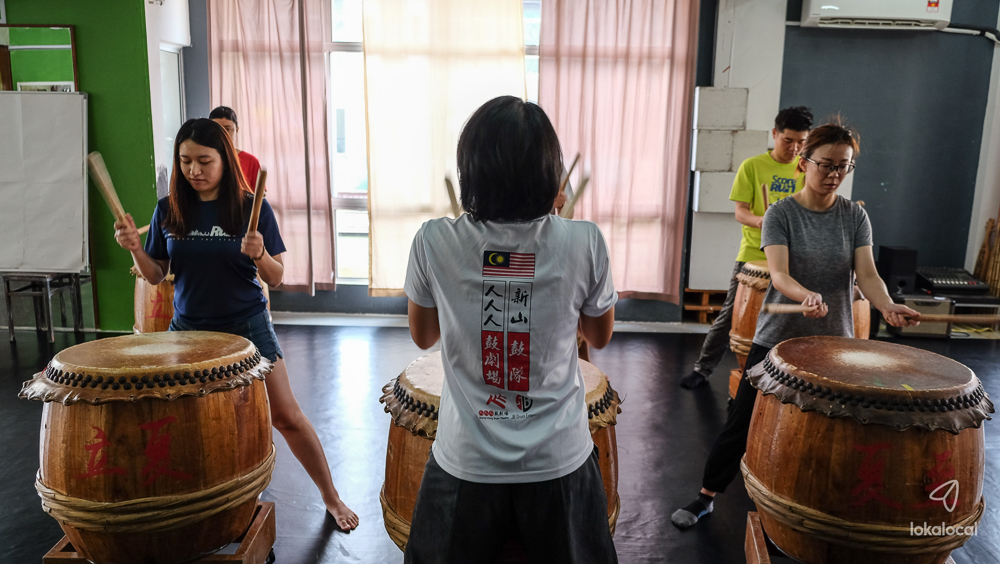 She admits that choosing this dream is not an easy one, which is why their drumming dream team would only recruit members who are genuinely interested in the art.
"In performing arts, you will question yourself every day. No matter what industry or job you get into, you have to find the passion in it. That's why I feel I will go down the same road. I found my passion here; it will last me a long time."
The dream? It sounds innocent enough: to find a place they can call their own, and build their house away from the fast-paced life, somewhere closer to nature. They envision it to be a place they can turn into an art centre for artist residencies and performances. Until then, the Orang Orang Drum Theatre will continue to share their passion and beat the drums to their own rhythm.
To get a feel of drumming with the guidance of a professional troupe, you can join the Traditional 24 Festive Drums Workshop on LokaLocal. For something more freestyle and fun, you can go for their Recycled Rhythm Percussion Jam and Workshop.
---
"ExpatGo welcomes and encourages comments, input, and divergent opinions. However, we kindly request that you use suitable language in your comments, and refrain from any sort of personal attack, hate speech, or disparaging rhetoric. Comments not in line with this are subject to removal from the site. "
Comments