This article was written by Yukeshwaran Devadas.
The new year doesn't really have to mean a new list of goals and challenges. How about learning up some fresh skills, finding a new hobby or simply making the most of your free time? Beyond Penang's food and attractions scene lies a mixture of workshops waiting to impress and set you unshackled from your smartphones.
Judging by the list, good luck choosing where to start.

1. Moonshop Gallery
If you love nature, you'll be over the moon at this gorgeous gallery, which is located on the ground floor of Penang Bowl. Their terrariums are a sight to behold, yet the real deal is to register for the workshop and create one for yourself. Using a mixture of stones, compost soil, leca clay and tiny plants, form your own forest in a bottle. It's not all about the aesthetic value, as you'll also learn about a rainforest's ecosystem. Also check out their Moon Forest, a light up terrarium and Forest Frames, which would grace up your living space in the most enchanting way. You'll walk out with a fresh appreciation on how botany and beauty can coexist in harmony, minus the need for a huge space. Don't forget to order some freshly brewed coffee and cakes from the neighbouring cafe named Dan while you improve your green fingers.
Location: 38, Lebuh Farquhar, 10200 George Town, Penang
Contact: +6016 4764011
Website: moonshopgallery.com

No. 2 Planet B112
There's no denying that if someone offered you an art journal station that is well-stocked with creative stationaries and journal supplies, your inner kid would say "Sign Us Up" and so, here it is at Cubopark. From designing drink coasters using paper mosaic to putting together customised booklet journals, Zentangle Art, to impressive brush lettering and everything in between, you'll have a good time giving that right side of your brain a fun workout. When you're done with the hands-on stuff, read up the art-inspired books while sipping a glass of iced cold Matcha. This cosy spot is a solid springboard for art aficionados.
Location: A2-07, Cubopark 6, Mukim 18, Tanjung Tokong, 11200, Penang
Contact: +6011 31488449
No. 3 Harriston Chocolate
What's better than eating chocolates? Making chocolates, then eating them! Relish your dreams at Harriston Chocolate's DIY Chocolate Workshop, which boast over 150 variants of chocolates. The hands-on experience, which is ideal for both adults and kids, ranges from chocolate moulding, making of chocolate lollipops, chocolate painting, decorations on biscuits, and of course, tasting to your heart's content. In short, you're drawn into the world of the chocolatier. All of these may sound like there would be an expensive connotation to it, but it's only RM35 for each session, which lasts for an hour. If you call yourself a chocolate lover, the hardest part would be saying goodbye.
Location: 68, Jalan Kelawai, George Town, 10350, Penang
Contact: +604 2261626
No. 4 Little Craft House
Little Craft House is a spot where handmade product enthusiasts will feel right at home. The team has been organising an array of workshops that allow you to be as creative as you wish, with the guidance from experts. Soak up the arty-farty setting, rub shoulders with likeminded buddies, and take matters into your own hands. The most anticipated workshop is their sewing workshop where one can produce bags in various sizes and shades. But do not discount other workshops as well, such as bookbinding, shrink plastic, watercolour, embroidery and more. Next time, when someone asks you where got the bag from, just smile and reply, "I made it".
Location: 1-2-11, Plaza Ivory, Halaman Bukit Gambir, 11700, Penang
Contact: +6011 26470427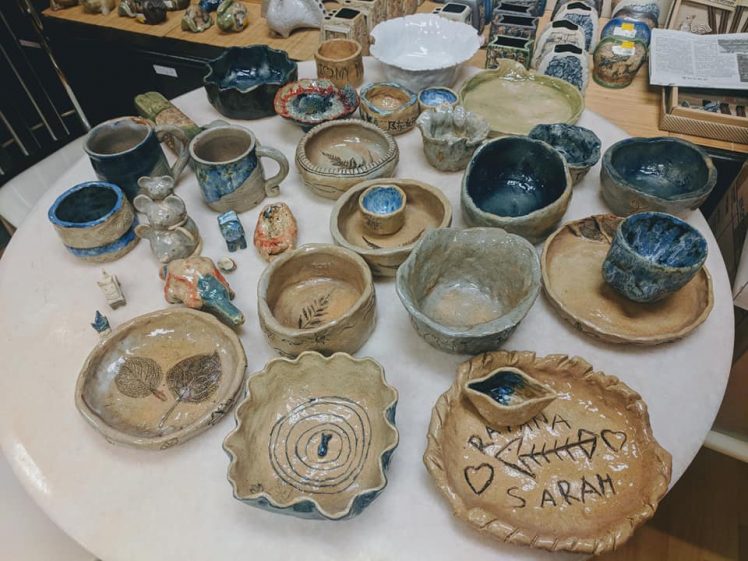 No. 5 Clay.Pu
If you've never tried clay-making, then you've been missing out on a heap of fun. A visit to Clay.Pu would be an attest to the statement. This workshop has been garnering a reputation as an ideal spot for team buildings and school visits since the skills and techniques are spot on. Apart from learning how to use the pottery wheels, and moulding the earth into desired shapes, participants are also encouraged to let loose with their creative flair. Give potteries a visual uplift with strokes of colours, words and fun patterns. In their recent workshops, kids had a great time making clay versions of dinosaurs and cartoon characters. What do you want to make?
Location: Check their Facebook page to know where their next workshop is held.
Contact: +6014 9061303
No. 6 Artsy Sip
Painting is a profound pleasure. Even if you don't have a dab hand on paint brushes, the folks at Artsy Sip will ensure you have a good time and of course, a good painting to return with. As per their slogan "Art for Everyone", the workshop has been a magnet for adults as compared to kids, since it offers a soothing break from all hustle and bustle. The experts would guide you accordingly and once you're comfortable, nothing comes between you and your canvas. As such, the workshop has been a common pick for team building sessions. If that's not enough to convince you, other creative workshops that they organise each month such as Succulent Planting Workshop, and Flower Arrangement Workshop should seal the deal.
Location: 34 Jalan Nagore, Georgetown 10050, Penang
Contact: +6012 4417100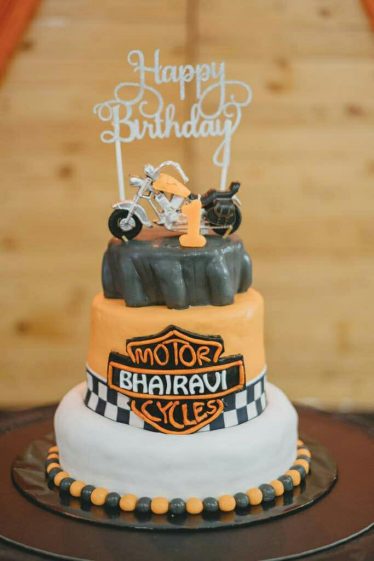 No. 7 Sugarlady Cakes & Cupcakes
Ever got excited looking at a giant fondant cake and thought, "Damn, I wish I could do that?" At Sugarlady Cakes & Cupcakes, they'll teach you how! With over 10 years of experience, their fondant figurine workshop is bound to stretch both your imagination and appetite. You'll not only leave the workshop with a genuine hands-on fondant figurine experience, but also a huge passion for baking. Even better, you can savour some of their signature cookies, which come in the eggless version too. Workshops are available for those 14 years old and above.
Location: Check their Facebook page to know where their next workshop is held.
Contact: +6011 36091395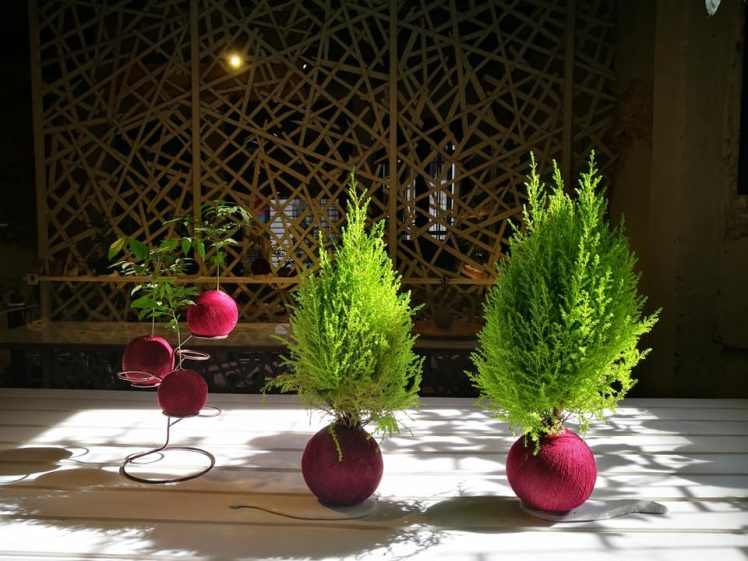 No. 8 M'atural
Just admiring plants won't do much good if you can't figure out how it has evolved as art too. Stepping foot into this contemporary bonsai studio will leave green thumbs swooning with joy, as it brims with luscious indoor plants. Artistic, relaxing and informative are some of the words to describe this minimalistic planting method which originates from Japan. Make the most of your visit by opting for the Kokedama workshop too. What it entails, is creating a ball of soil which is covered in moss, serving as a base for the plant. Doubling up as a cafe, don't miss out their signature quiche and cheese coffee. From time to time, they host bonsai exhibitions too.
Location: 72, Lorong Carnarvon, 10300 Penang
Contact: +6014 9092163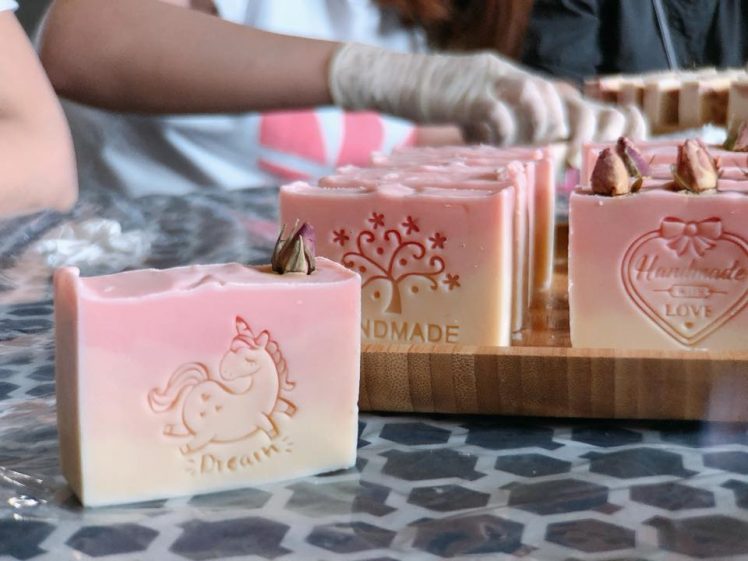 No. 9 Gingerbell Soap
We can't go through a list of workshops in Penang without mentioning Gingerbell Soap, a senior player in the soap-making scene. Why you'll have a great time in their cold process soap workshop? To make the soap, only natural ingredients are used such as vegetable oils and pure essential oils while the visually-arresting colours are entirely plant-based. It doesn't stop there, as you're encouraged to craft caricatures or wishes onto the soap. Apart from that, even breastfeeding mothers with excess milk join the workshop to make their own breast milk soap. Brownie points for their candle workshops too!
Location: Check their Facebook page to know where their next workshop is held.
Contact: +6012 5817544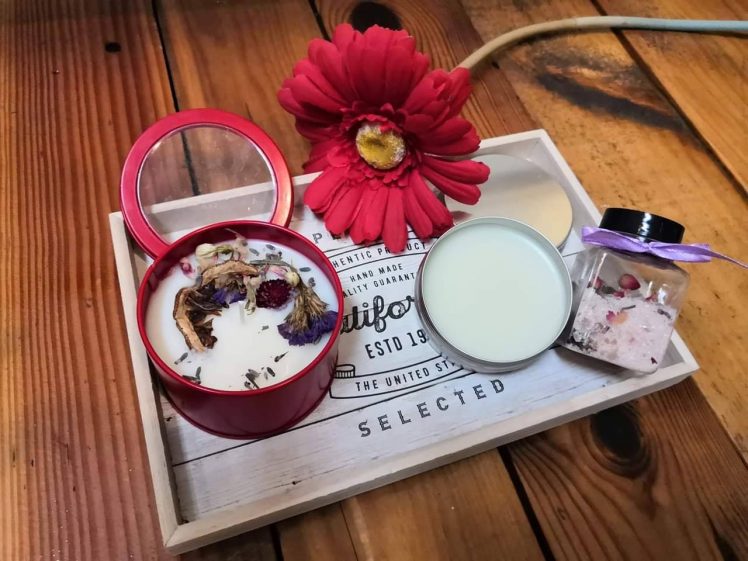 No. 10 Craftarina
Hello ladies, this one is for you! If you're looking for a fool-proof solution for your lip balms, self-care products and accessories, why not do them yourself at Craftarina? It sure sounds like so much fun and frivolity await you. Apart from lip balms, you'll also return home with two other aromatherapy items, mosquito repellent bars and scented wax tablets. While in their candle workshop, luxurious pampering products such as a massage candle, solid perfumes and a bottle of foot soak will guarantee a worthwhile two hours. From time to time, they host accessories DIY classes too, where you can put together your own earrings, necklaces, hair clips and more as per your artistic preferences.
Location: Check their Facebook page to know where their next workshop is held.
Contact: +6017 2041850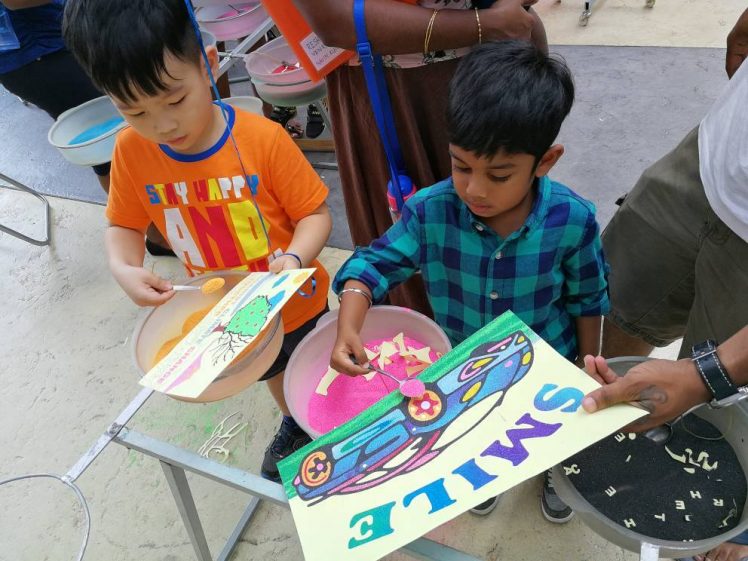 No. 11 Sand Art Corner
When not being sandwiched between a huge load of homework and learning classes, kids tend to be fixated onto smartphones. Finding it tough to break this habit? Bring them over to this sand art workshop and watch their artistic spirit spring to life. The colourful layers of sand will catch their attention in no time and they'll be guided step by step to create art pieces to bring home, or used as gifts. Craft workshops are also organised for thematic end products, such as for birthdays and festivals. That's not all. Further elevate their love for art with wooden key chain colouring, clay craft, photo frames, and even get a window into batik painting.
Location: 4th floor, Gurney Plaza, Persiaran Gurney, 10250, Penang
Contact: +6016 4972252
---
"ExpatGo welcomes and encourages comments, input, and divergent opinions. However, we kindly request that you use suitable language in your comments, and refrain from any sort of personal attack, hate speech, or disparaging rhetoric. Comments not in line with this are subject to removal from the site. "
Comments