As a media company we are able to offer some amazing prices at a small selection of hotels and restaurant as well as on various other products and services. These exclusive deals be found in this section of the website so you may want to save the URL.
Please read the terms and conditions carefully to avoid disappointment
Holders of the TEG Card will usually receive even bigger discounts on these offers and a few are exclusively available to members. Members also get lower prices on our monthly Mingles and Wine Dinners.
Membership is just RM100 per year and you can sign-up online here or call/email Anne at 03 2093 9539 or [email protected]. If your membership has expired or due to expire, please click here to renew.
Hotel Offers
1. PARKROYAL Serviced Suites Kuala Lumpur
With city skyline views, their stylish Studio Suite features a spacious living area and a modern home theatre system for a relaxing stay.
We have room nights worth RM400 per night which we are offering at RM200 per night. Valid until 31st March 2019.
As we have limited room nights, it's on a first-come, first-served basis.
Please note: For reservations, please email [email protected] – Rooms are subject to availability.
Food & Beverage Offers
1. Han Wa Dam, Jalan P.Ramlee KL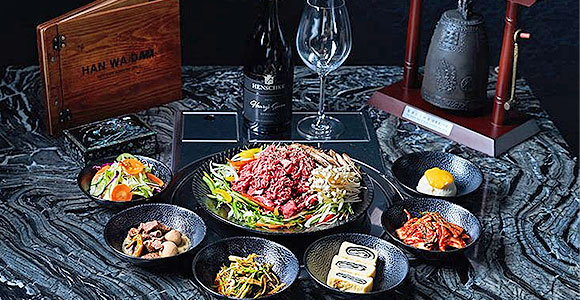 Situated at the epicentre of what is quickly becoming known as the new Korea Town, Han Wa Dam is quite literally the 'Korean place to gather with friends, chat and drink wine'. Occupying an enormous 4500 square foot site on the ground floor of the Menara Hap Seng in the Golden Triangle of Kuala Lumpur, Han Wa Dam Kuala Lumpur is the brand's first oversea branch of currently eight-restaurant Korean chain.
Experience great food, ambience and service. Appreciate each other's company – family, friends, spouses, business acquaintances, through the love for food. Taste great beef and wine, amidst classy surrounding.
We have vouchers worth RM50 which we are offering for only RM30 per voucher.
Comments