February is only the second month in the year, but in Malaysia, the celebrations still go on strong! From Chinese New Year to Valentine's Day, we got some events for you to experience the best of Malaysian festival cheer (and a list of where to eat).
The Mingle KL
The Mingle is a two hour social event with beer and finger food held at a different restaurant-bar in Klang Valley every month. It's a great place to hang out with friends and meet new people. Both Malaysians and Expats are encouraged to join. Our next Mingle will be at Rock Bottom Kitchen and Bar, in the heart of Bangsar. Many are no stranger to this buzzing locale of great food and live music, and we will all be looking forward to a swell time. See you there for drinks and pumping tunes.
Date: 27 Feb
Venue: Rock Bottom Kitchen and Bar
Website: MingleKL
A Cantonese Heritage Celebration 2019
Witness the splendor of Chinese New Year the Cantonese way! Learn about how the Cantonese decedents in Malaysia celebrate this world-wide festival, complete with goodie giveaways by the mall.
Date: 5 Jan – 7 Feb
Venue: Sunway Velocity Mall
Website: https://www.facebook.com/events/754729248224836/?event_time_id=754729344891493
Spark Joy Garage Sale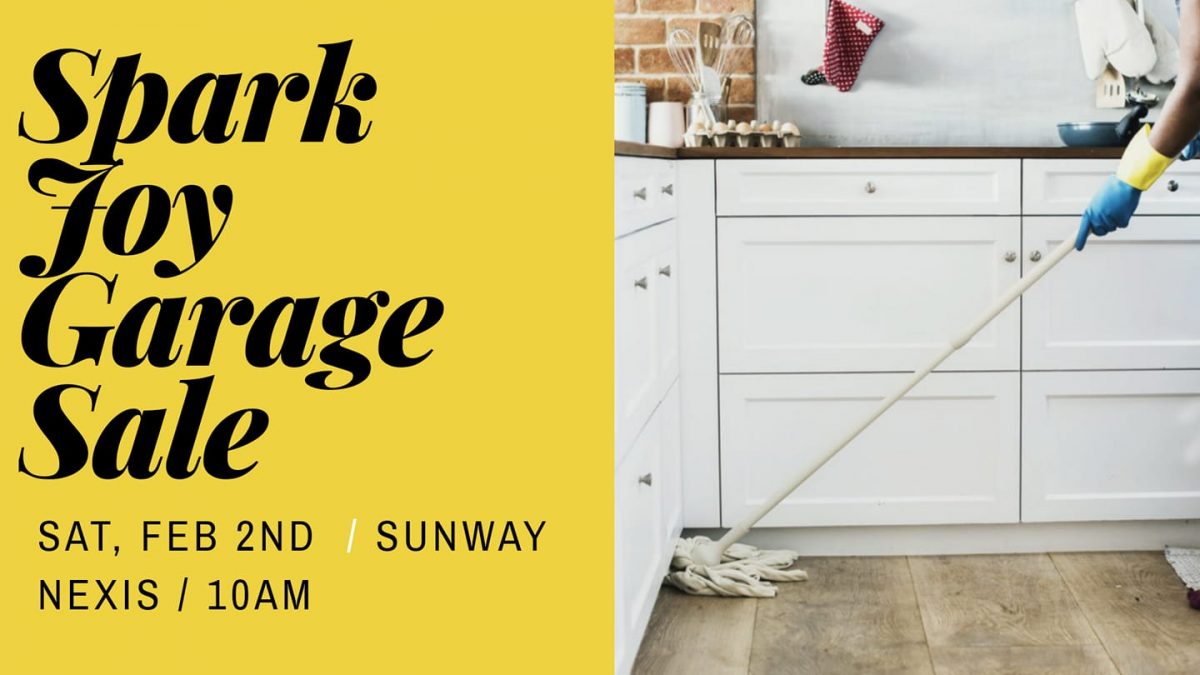 Kondo your way to a neat house! Spark Joy Garage Sale kicks off its first initiative in helping Malaysian households turn one man's trash into another's treasure at Sunway Nexis. Come find what you've been missing to make your own home complete, while helping reduce the habit of fast-fashion.
Date: 2 Feb
Venue: Sunway Nexis
Website: https://www.facebook.com/events/1256575361172185/
REXKL Flower Market 2019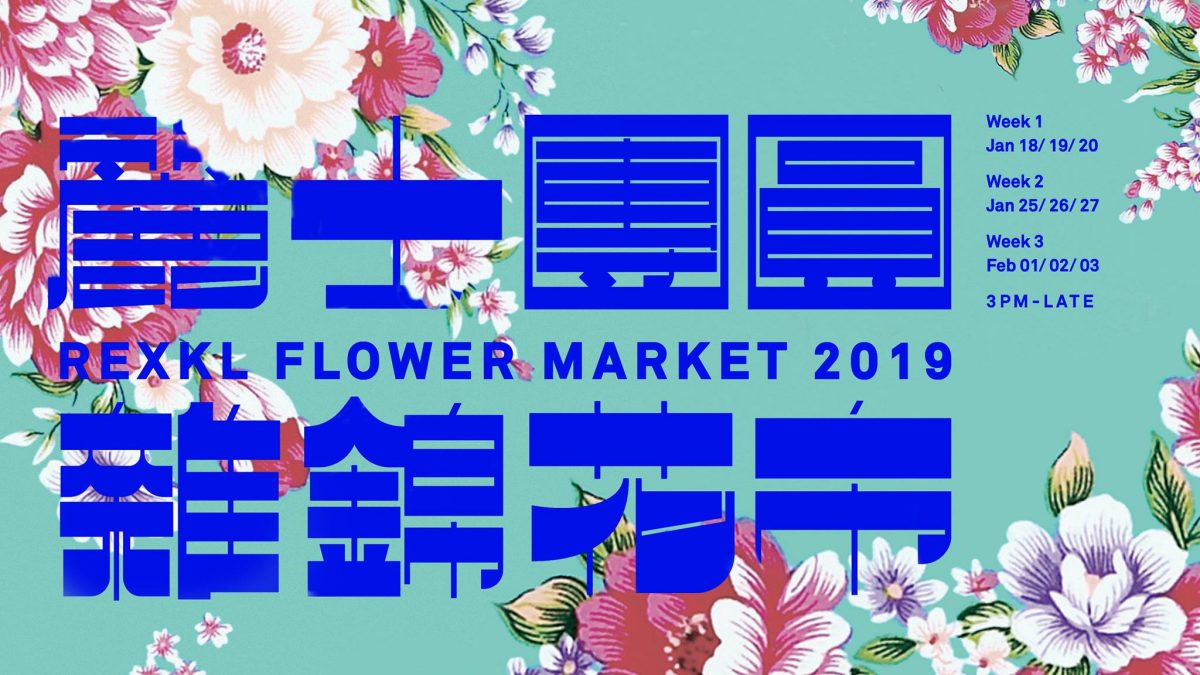 Repurposed from an old cinema building and backpacker's hostel, the REXKL isn't just any ordinary pop-up market. As a community-effort in preserving the old buildings of KL, this Flower Market aims to kick-off a gathering of local entrepreneurs to showcase local wares and talents for the foreseeable future.
Date: 1 – 3 Feb
Venue: REXKL
Website: https://www.facebook.com/events/610617212721410/?event_time_id=610618019387996
A Love Affair, Valentine's Bazaar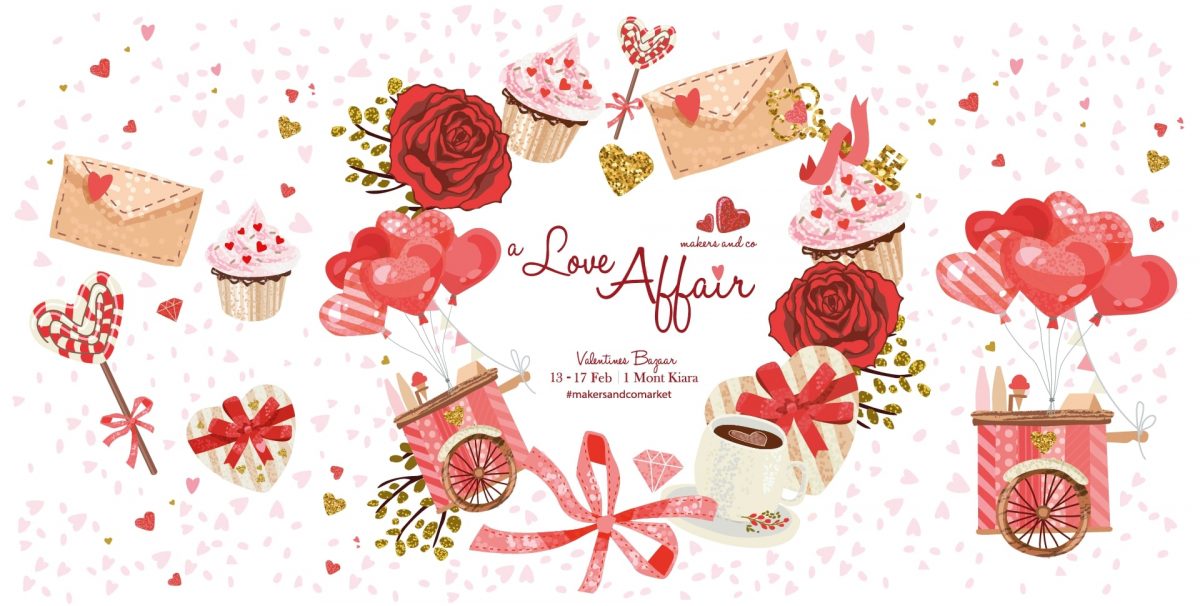 Valentine's Day doesn't have to last for just 24 hours! Support some budding artisans with gifts and activities specially curated for people in love.
Date: 13 – 17 Feb
Venue: 1 Mont Kiara Mall
Website: https://www.facebook.com/events/365618630883231/
Night Walk in FRIM Forest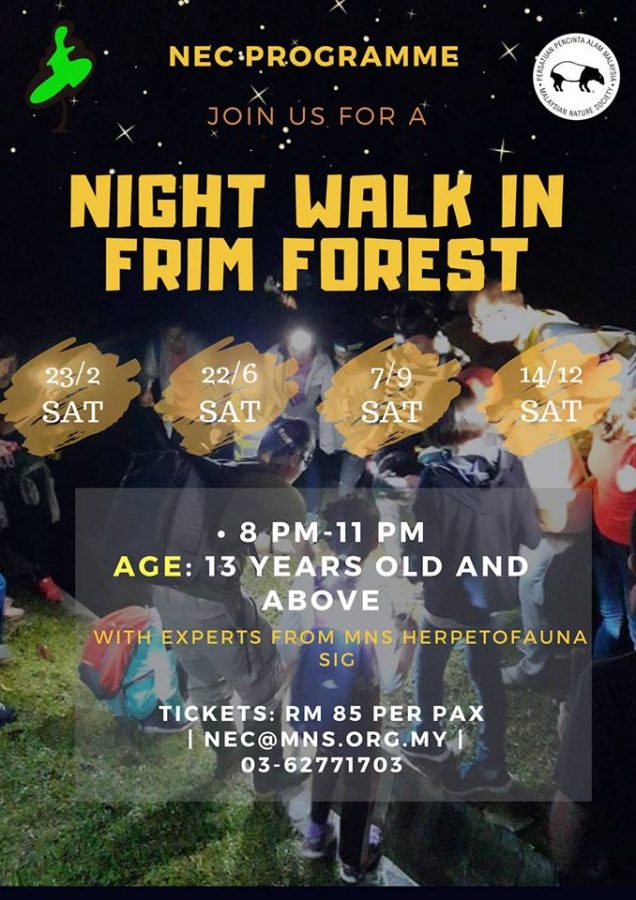 Revel in the beauty of the oldest rain forest in the world with an educational walk. Open to visitors of all ages, witness the true awakening of Southeast Asian biodiversity with its nocturnal inhabitants. Make sure to bring some bug repellent as mosquitoes are also night creatures!
Date: 23 Feb
Venue: FRIM-MNS Nature Education Centre, FRIM Kepong
Website: https://www.facebook.com/events/2055348521422479/?event_time_id=2057798717844126
PJ Startup Festival 2019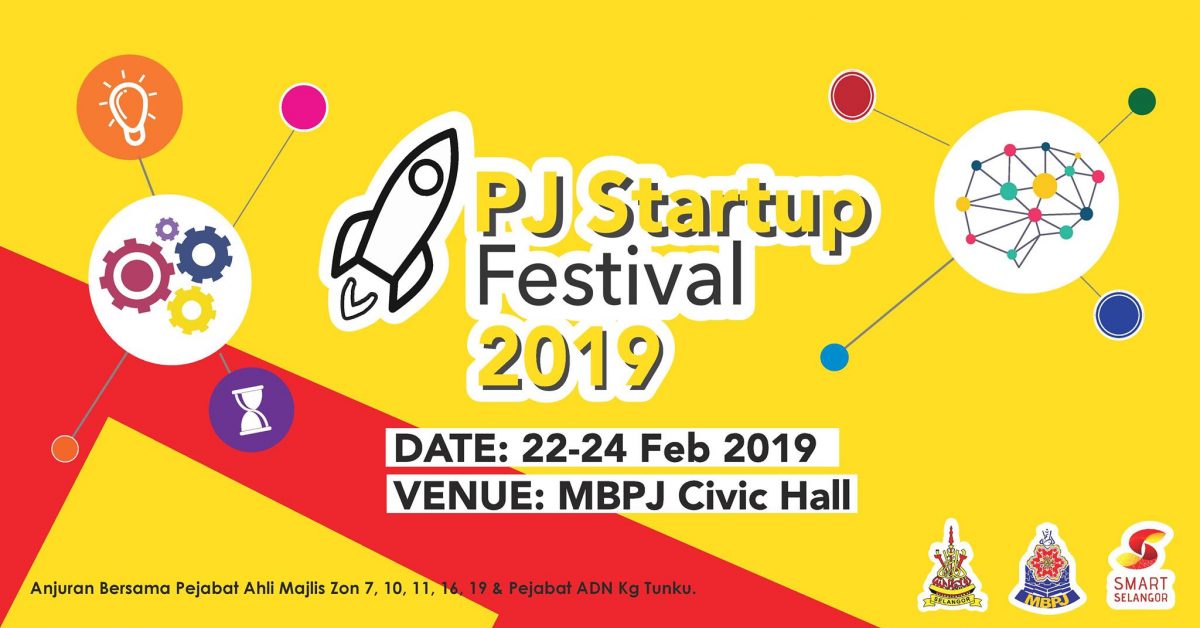 With over 5,000 participants and 80 exhibitors, come and meet the freshest minds of the business scene in Klang Valley. Featuring innovators looking to expand and fix the market as we know it, learn about what it takes to build a business independently.
Date: 22 – 24 Feb
Venue: MBPJ Civic Hall, Petaling Jaya
Website: https://www.facebook.com/events/2012734432360698/
KL Highland Games 2019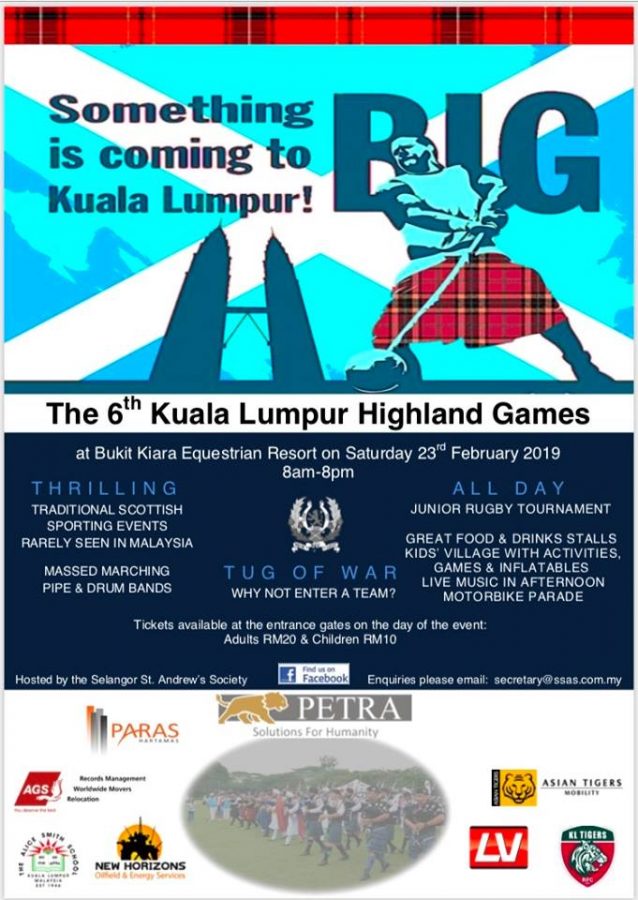 Scotland's traditions comes to Malaysia with the Highland games! Witness fantastic events such as the caber toss – where men attempt to lift and throw a log larger than them, and the beautiful unique melody of the Scottish bagpipes. It's going to be fun for the whole family!
Date: 23 Feb
Venue: Bukit Kiara Equestrian & Country Resort
Website: https://www.facebook.com/events/998256413677354/
Kumar Fifty50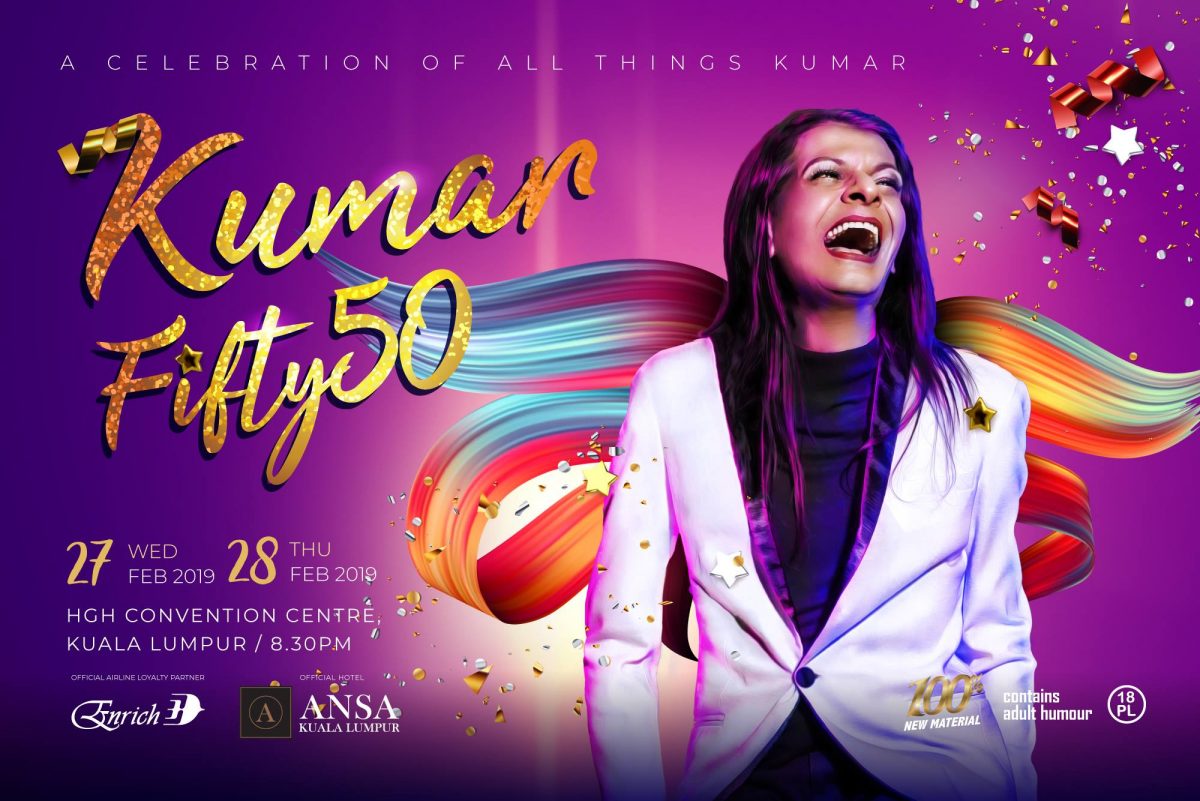 Singapore's funniest drag queen turns the big 5-0! Beloved by generations of Southeast Asia, the flamboyant personality shines forth once again, this time to be up close and personal with fans about the struggles Kumar has faced, and the acceptance that comes with life.
Date: 27 – 28 Feb
Venue: HGH Convention Centre
Website: https://www.facebook.com/events/1998506587118031/?event_time_id=1998506593784697
Comments