This post is brought to you by Tourism Malaysia.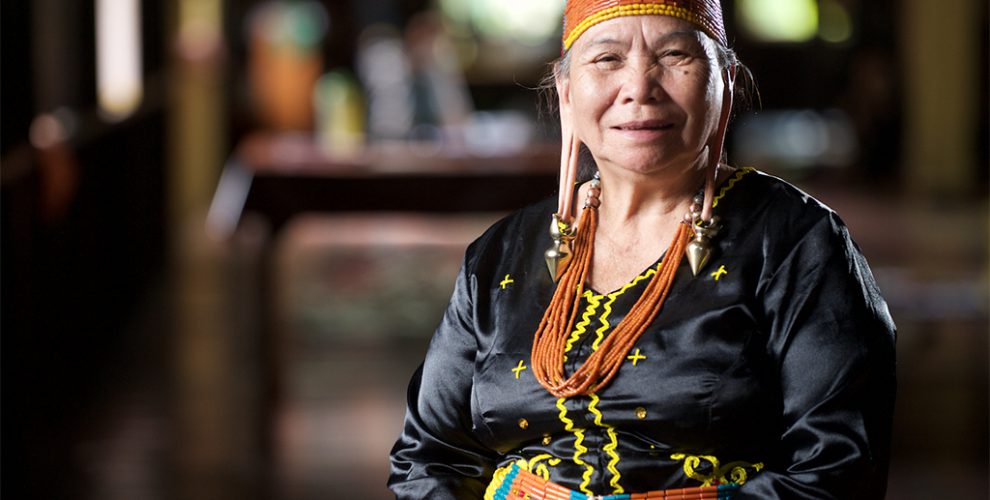 Established as the Malaysia's largest state, Sarawak is a haven of natural landscapes with various national parks, nature reserves, wildlife sanctuaries and dozens of attractions that never cease to amaze travellers. Blessed with vibrant cultures from 27 different ethnic groups, this state that is located on the island of Borneo promises an exciting escape from the mundane day-to-day life.
Be it the sky, land or sea, Sarawak offers endless excitement, adventure and charm that accommodate both slow-paced leisure, and extreme-adventure. With a blend of unique culture, adventure, nature, food, and festivals, Sarawak has so much to offer anyone who is hungry to discover something new everyday. The following are seven places that travellers can visit in 2019 and 2020.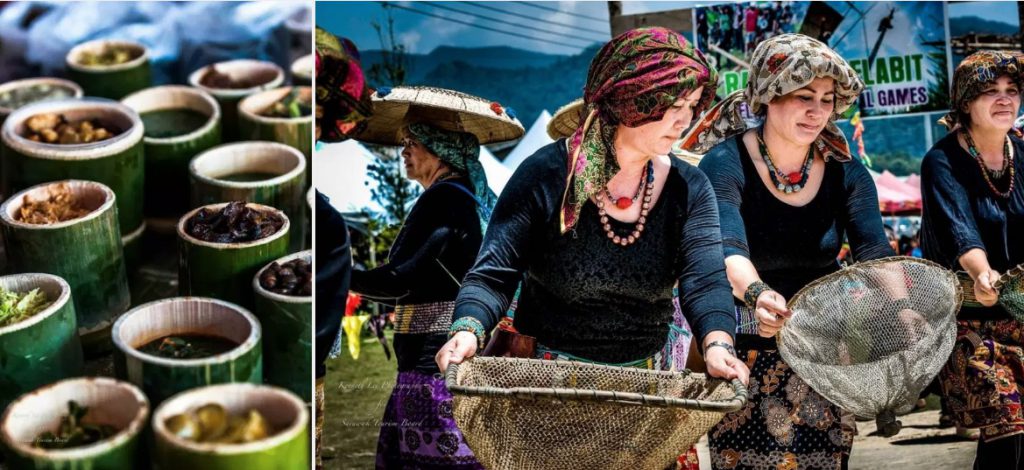 Bario
Fondly dubbed as 'the land of a hundred handshakes', this friendly town is the home of the smallest ethnic group in Sarawak called Kelabit. Known for its traditional crafts and arts, the destination is also home to other tribes like Penan and Lun Bawang. Situated roughly 1,000 metres or 3,500 feet above sea level, this quaint province is nestled in the north eastern corner of Sarawak, surrounded by a lush, pristine and unpolluted environment, perfect for trekking and sightseeing.
For those who seek more thrilling adventures can opt for kayaking and an arduous five-day and four-night trek through the Bario-Ba'kelalan trail. Those who prefer a more leisurely experience can visit the town during events like Bario Food Festival called Nukenen at the end of July every year and savour exotic delicacies like local pineapples and Bario Rice.
Kampung Mongkos
Just an hour and a half drive from Kuching, this village is situated near Mongkos River and offers homestay accommodations. For those wanting to experience living in the longhouse (a communal wooden house, perched on stilts with separate rooms designated for different families), there are 12 families who open up their homes for travellers to stay with them. The Bidayuh tribe inhabit these longhouses, so staying with them is a great way to be directly exposed to their culture, rituals, traditions, and activities.
You can participate in the Bidayuh traditional dance called Langgi Aruh, which involves crossing over handheld bamboos that imitate traps as they are closed and opened rapidly to a beat – the idea is not to get trapped as the bamboo rhythm gradually picks up speed. Travellers can also witness other traditional dances like Langgi Sidandut, Langgi Perang and Langi Empujon, each inspired by age-old folklore. Ritualistic ceremonies and exotic food are arranged for travellers in order to have a truly educational experience in understanding Bidayuh culture.
Enquiries
Koperasi Kampung Mongkos Serian Berhad
Suruhanjaya Koperasi Malaysia, Daerah Serian
94700 Serian, Sarawak
Tel: +6 013 576 4003
GPS: 1°11'23.5″N 110°33'53.6″E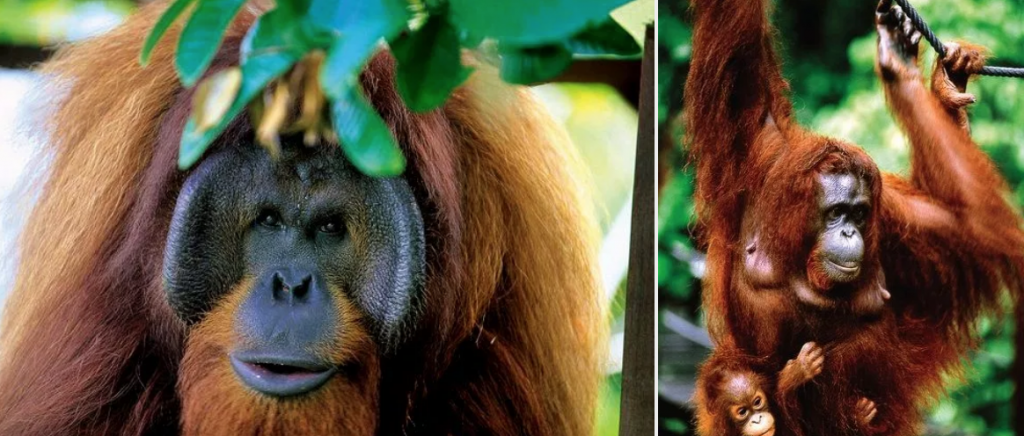 Semenggoh Nature Reserve
Located barely fifteen minutes from Kuching, this nature reserve is a sanctuary to one of the most intelligent primates in the world; the orangutans, whom are known for their ability to learn sign language and utilise rudimentary tools in their daily lives. Predominantly indigenous to Sarawak, orangutans are now critically endangered due to deforestation and illegal logging.
You can meet these wonderful creatures up close at Semenggoh Nature Reserve, where travellers can learn about the orangutans' habitat, and the importance of conservation in protecting this species from extinction. Aimed at reintroducing these apes to the natural environment, Semenggoh Nature Reserve is one of the only sanctuaries in the world where these intelligent creatures can roam free without restriction. The nature reserve also trains these apes in basic survival skills as most of them are rescued at a young age from dangerous conditions. The effort has led to an increase in the species' population in the wild.
Entrance fees:
Adult & Senior Citizen: MYR10
OKU/Disabled: MYR5
Below 18 Years Old: MYR5
Children Below 6 Years old: MYR5
GPS: 1°24'06.1″N 110°18'52.0″E

Mulu National Park
This UNESCO World Heritage site is Sarawak's largest national park and has been listed since the year 2000. It was the first of its kind to be listed as a World Heritage site in Malaysia. Famed for its tall and jagged limestone formations, the park covers a whopping 544 sq kms of lush rainforest with varied landscapes that are criss-crossed by fast flowing rivers and limpid streams.
Dominated by three mountains, thie park boasts a number of breathtaking caves like the world's largest cave passage known as Deer Cave. The formation of the oldest cave in Mulu National Park is said to date back almost five million years! Another highlight of this park is the Pinnacles, situated mid-way up the slopes of Gunung Api. This is one of the trekkers' favourite spots because the view overlooks a series of 45-meter-high limestone towers soaring above its surrounding rainforest.
Travellers should also walk on the world's longest canopy bridge while observing the bustling ecosystem that is more active high up in the trees than on the ground. The entrance fee for the Canopy Walk is MYR42, including a guide. 
Find out more about the canopy walk on http://mulupark.com/tours-activities/uncategorized/canopy/.

Shipwreck Diving at Kuching
For those who love underwater explorations, Kuching is indeed the destination where divers can explore the looming figures of wrecked ships laying at the bottom of the ocean's floor. These large remnants of history are the products the Pearl Harbour attack during World War II when the Japanese pushed their forces towards South East Asia with Borneo as one of the targets.
The plan however, was intercepted by the American and Dutch allies, who attacked the Japanese warships using their submarines in 1941. Despite the brutality of its past, the area now is regarded as one of the most beautiful scuba diving spots, thriving with marine life and corals. There are approximately 19 wrecks located off Kuching's coast. The nearest wreck is the Katori Maru Wreck that sits at a depth of 22 metres, taking about 50 to 75 minutes by speedboat from Santubong. The best time to dive is between April to September. The most recent wrecks of this century can also be found there, such as the TK Wreck, Thai Seven and Barge Wreck.
Find out more about the diving packages on http://www.wetwolfdive.com/dive%20kuching%20wreck.html
Tanjung Datu
Imagine being surrounded by a star-studded night sky while quietly admiring turtles laying eggs in the soft white sands of Tanjung Datu's coastline. Although this is the smallest national park in Sarawak, it is renowned for its purity, untouched beauty, exclusivity and remoteness. From crystal clear waters and thriving corals to abundant vegetation filled with exotic flora and fauna.
The park is situated on the Datu Peninsula at the south-western tip of Sarawak, and is only about 14 sq km in size. It takes about half an hour to reach the park from Sematan Town by boat. Since the site bans commercialisation and large scale accommodation, it is safe to say that Tanjung Datu is free from human-induced pollution, making it nature's wonderland. However, there are four shelters available that can accommodate up to 12 people at one time at this national park.
For campers, they can set up tents on a site that can hold up to 100 people at a time. It is sanctuary not only for the turtles, but many other exotic animals like primates, migratory birds, and wild animals, so be sure to properly follow instructions because reckless behaviour might result in considerable risks.
Reservations & Enquiries:
National Parks Booking Office
Tel: +6 082 248 088
Online booking: http://ebooking.com.my
GPS: 2°03'19.5″N 109°38'31.9″E

Base Jumping in Sibu
One of the most anticipated events in Sarawak is the Sibu International BASE Jump, where jumpers from all corners of the world rally and jump off the tallest building in Sarawak; Wisman Sanyan. This adrenalin-pumping activity sees jumpers launch themselves off the top of Wisma Sanyan which is 126m high. Located in Sibu,  dozens of thrill seekers travel to this city to perform BASE (Building, Antennae, Span, and Earth) jumping while enthusiastic spectators gather to watch these daredevils perform. Compared to skydiving, base-jumping is much cheaper due to the absence of planes and aircraft that would usually cost thousands of ringgits per ride. Organised for the first time in 2009 by Sibu Tourism Task Force Group and BASE jumpers from Australia and Malaysia, this event has now become a highly anticipated annual event.
Enquiries
Tel: +6 084 321 963 / +6 084 330 500
Email: [email protected]
GPS: 2.2904,111.8255
Visit Sibu BASE Jump Facebook page for latest updates and information
---
"ExpatGo welcomes and encourages comments, input, and divergent opinions. However, we kindly request that you use suitable language in your comments, and refrain from any sort of personal attack, hate speech, or disparaging rhetoric. Comments not in line with this are subject to removal from the site. "
Comments