This post is brought to you in part by Tourism Malaysia.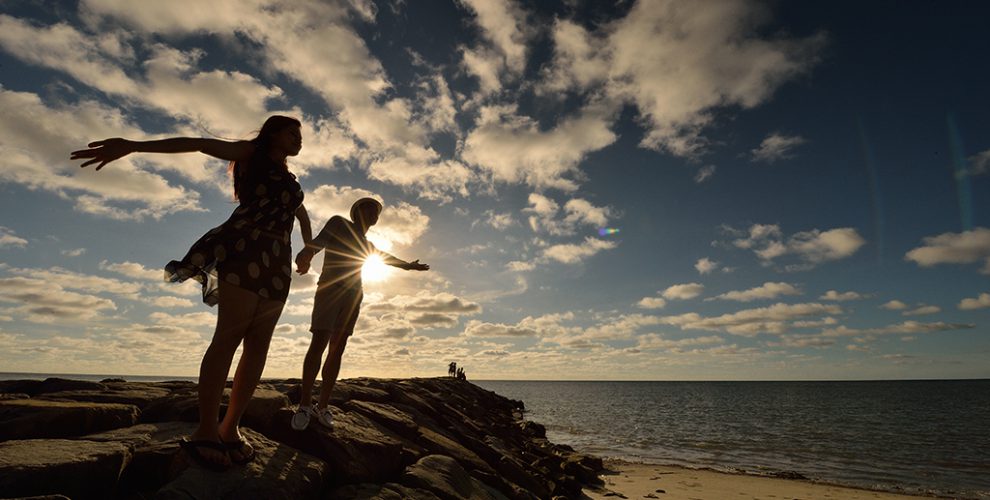 Malaysia has long been a preferred destination for weddings and honeymoons. With a combination of multicultural people, beautiful landscapes, and delicious cuisine, all of these make Malaysia a unique place to hold a wedding, as well as enjoy a honeymoon. But before we can get to that, one must first plan a wedding proposal. In fact, why not do all three here?
Here are some ideas for different, unique, and memorable wedding proposals in Malaysia specially for February, the month of love.
1. Underwater
For scuba diving enthusiasts, what better place is there to pop the question than under the sea? Surrounded by schools of fishes and colourful coral, it's rather a unique place to surprise your significant other with a marriage proposal. With such a calming and magical backdrop, both you and your partner could have the most amazing experience pretending to exist in your very own Atlantis.
Of course when you are underwater, you can't use actual vocals to propose, so making sure there's a small sign to whip out will do the trick, or better yet, get a banner hung on the side of a shipwreck! You will definitely need to collaborate with a team to get this prepared in advance for a thoroughly memorable story that will impress your friends and family for a lifetime.
Scuba diving sites in Malaysia that can be the location for your marriage proposal include Redang, Lang Tengah, and Perhentian Islands (Terengganu), Sipadan, Sapi, Mabul, Layang-Layang, and Mataking Islands (Sabah), as well as Satang Besar, Satang Kecil and Sempadi Islands and Miri waters (Sarawak).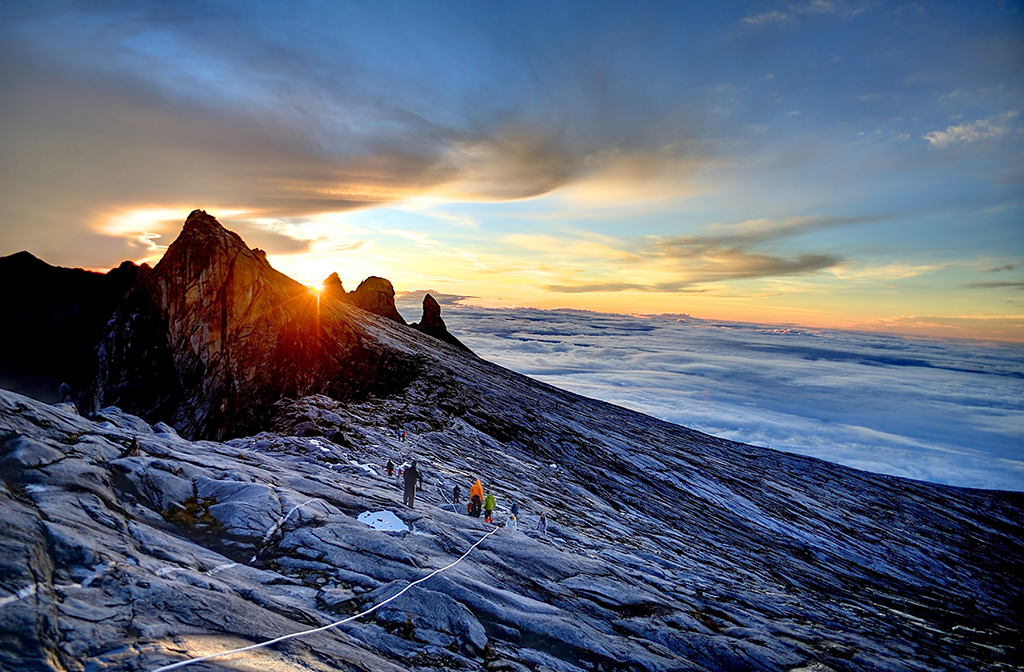 2. Top of the Mountain
There's no finer backdrop to propose to your spouse-to-be than at the top of Mount Kinabalu in Sabah. Standing at a majestic 4,095 meters or 13, 435 feet above sea level, Mount Kinabalu is the highest mountain in Malaysia. However, you may have to wake up at 3 am for the climb to the top in order to watch the sunrise. But just the sheer beauty of that view from the top will not only take your breath away, it will invoke feelings of deep gratitude and togetherness. It will also definitely help forget about the grueling four-hour climb, the altitude change, and cold temperature.
Mt. Kinabalu is a popular hiking destination, and visitors who wish to climb are advised to make reservations 6 months in advance to avoid disappointment in not securing an expedition. The number of climbers are limited to 135 pax daily.
Website: http://www.sabahtourism.com/activity/climb-mt-kinabalu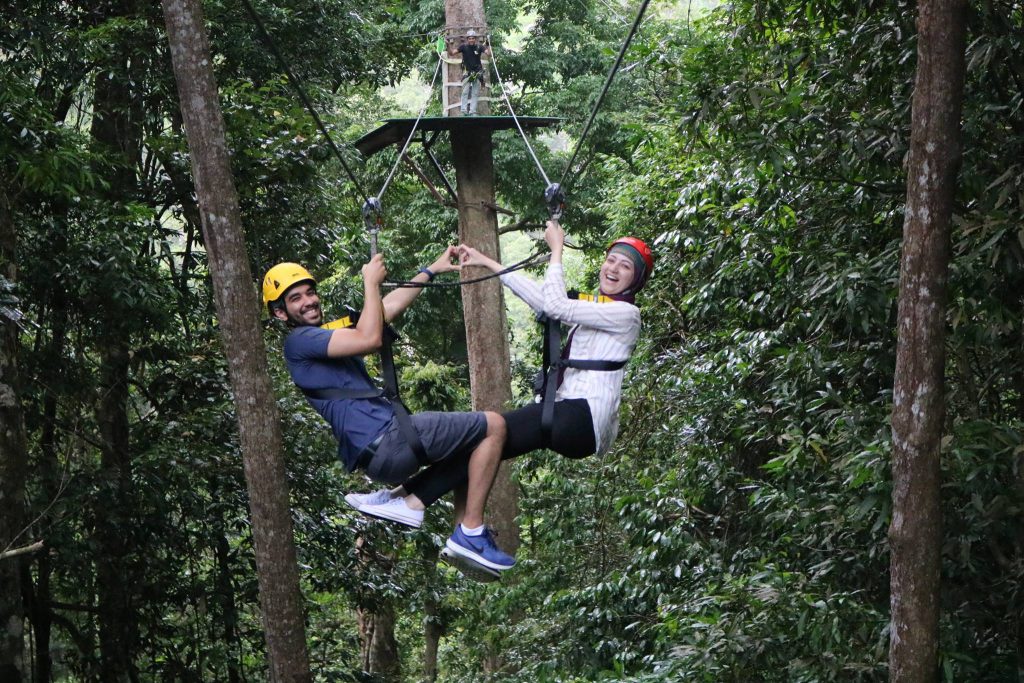 3. Zipline
Take your loved one all the way to Langkawi Island and where the both of you can have so much fun ziplining! Spend two and a half hours soaring along 12 different ziplines over the waterfalls, and within the top and middle layer of the island's rainforest.
And with everyone's adrenaline pumping furiously from gliding through an oxygen-rich forest,can you imagine how incredible it is to be proposed to at the end of such an exciting activity?
Umgawa is the island's first world-class zipline eco-adventure tour, which offers spectacular views of Matchincang Peak, Seven Wells Waterfall, and the Andaman Sea. Umgawa's course features 12 ziplines, one double zipline, three sky-bridges suspended in the trees, and a spectacular descent from towering trees.
Website: www.umgawa.com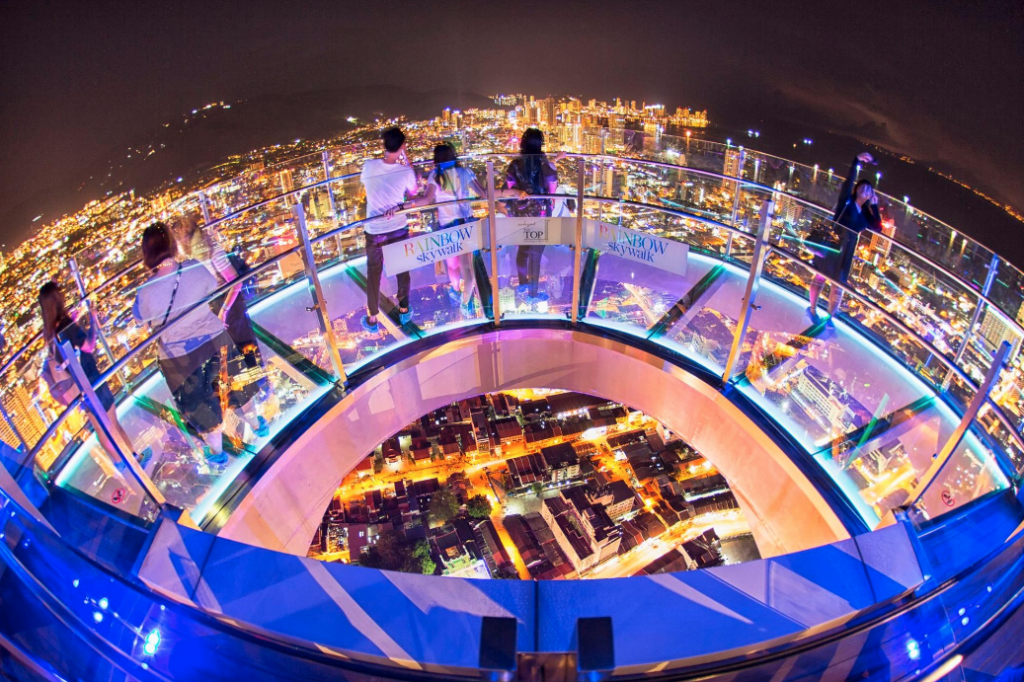 4. The Rainbow Skywalk
The Rainbow Skywalk is the talk of the town on Penang Island because it offers seamless views of George Town and beyond. Located at the city's highest point, the open-air Rainbow Skywalk is a semi-circular glass-bottomed platform extending out from the edge Komtar tower at Level 68, offering visitors the thrilling experience of walking on air 249m above ground.
Make the best of this venue and wait for the sun to set over Penang Hill in the distance, or wait for the city of George Town to light up before proposing. It is bound to be beautiful, romantic, and memorable. Just ensure both you and your partner do not have a fear of heights!
Website: https://thetop.com.my/rainbow-skywalk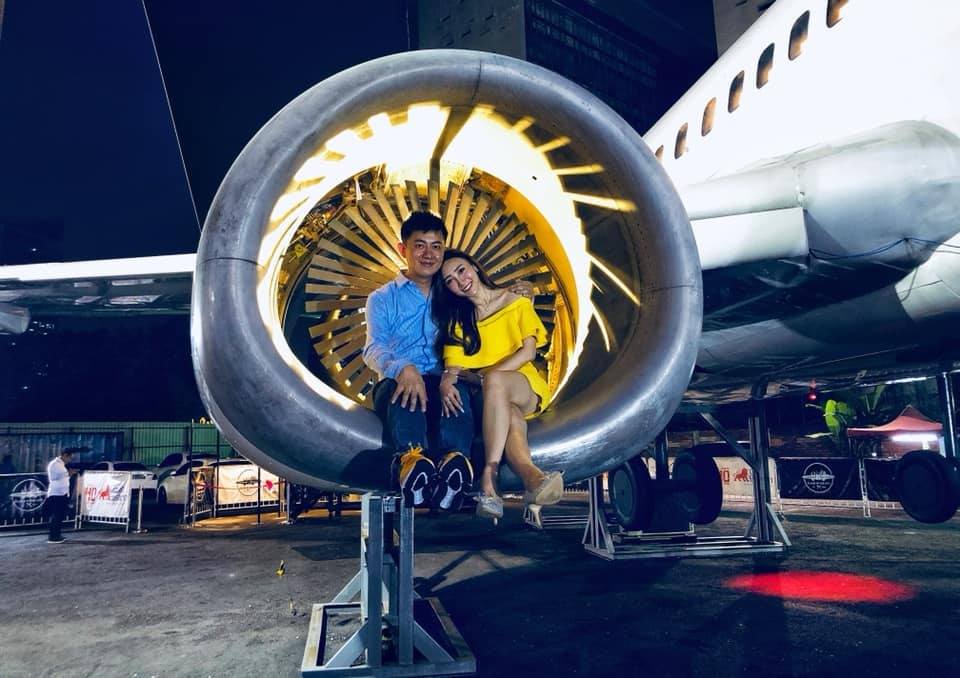 5. Plane In The City
Located in the heart of the KL city at Jalan Bukit Bintang; Plane In The City, which is an an actual Boeing 737 aircraft, is listed in the Malaysia Book of Records as the 1st Aeroplane Restaurant in Malaysia.
Plane In The City is an extraordinary venue for a proposal even though you will not be flying at 35,000 feet. With this real-life flight simulation though, you won't have to deal with cramped aisles and lack of leg space, unpredictable turbulence, crying babies, or being rejected in front of strangers of various nationalities. To make it more interesting, there's even an option of proposing on the wing of the airplane. And as you can imagine, that's entirely insta-worthy for the experience alone.
Website: http://www.planeinthecity.com
Comments