This post was adapted from National Geographic.
Every year, National Geographic's Travel Photographer of the Year contest draws thousands upon thousands of beautiful entries from talented photographers all over the world. Here are last years grand prize and subsequent winners, in the categories of nature, cities as well as people's choice winners.
Grand Prize Winner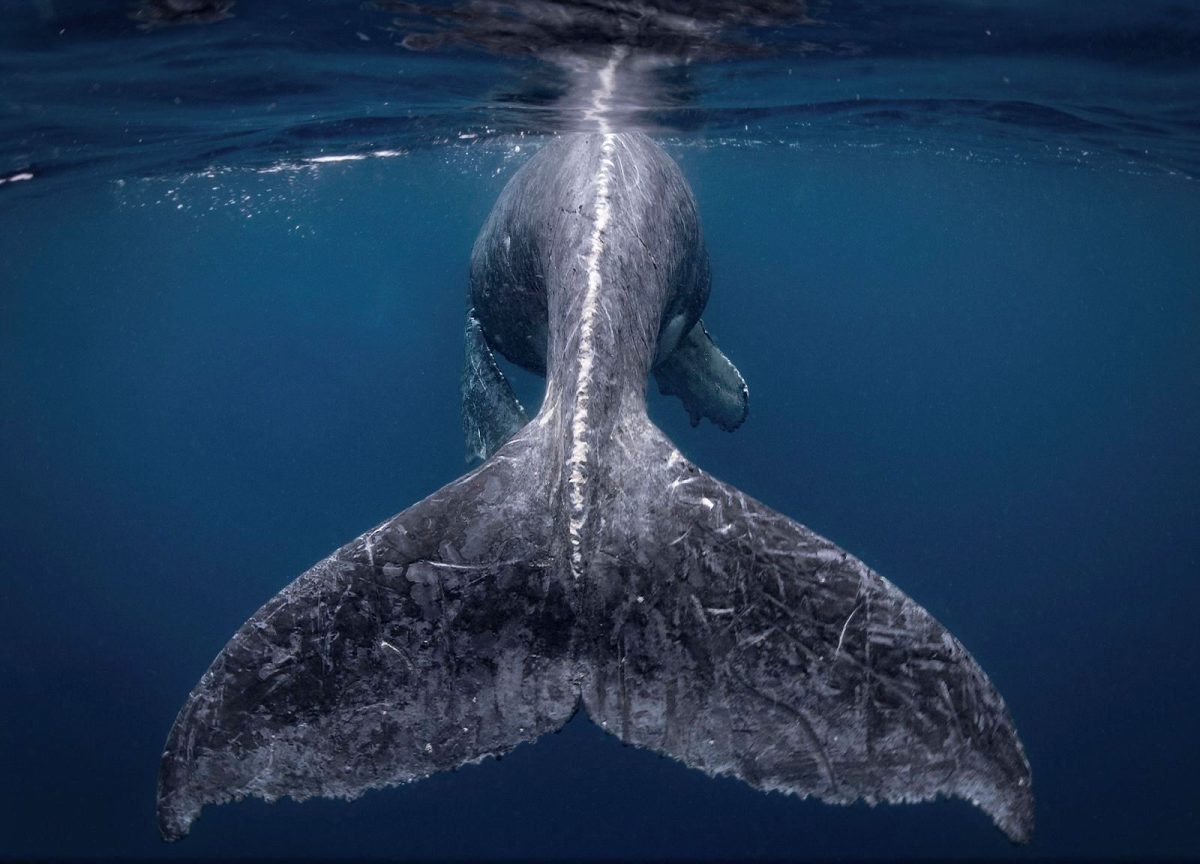 Mermaid by Reiko Takahashi
"I was fortunate to have encountered a humpback whale with her calf on my first day snorkeling near Japan's Kumejima Island. Most of the time, the calf stayed close to her mom. At one point, the calf began jumping and tapping its tail on the water near us—it was very friendly and curious. Finally, the mother, who was watching nearby, came to pick up the calf and swim away. I fell in love completely with the calf and its very energetic, large, and beautiful tail."
Second Place Winner
Flamingos Take Off by Hao J.
Thousands of flamingos are seen taking off from the colorful Lake Natron in Tanzania. Before taking off, flamingos need to take a short run on water to build up some speed. At that moment, their long, red legs create a series of water ripples on the surface of the lake. Looking down from the helicopter, these ripple lines look like giant aquatic plants flowing in the water. This photo was taken from a helicopter.
Third Place Winner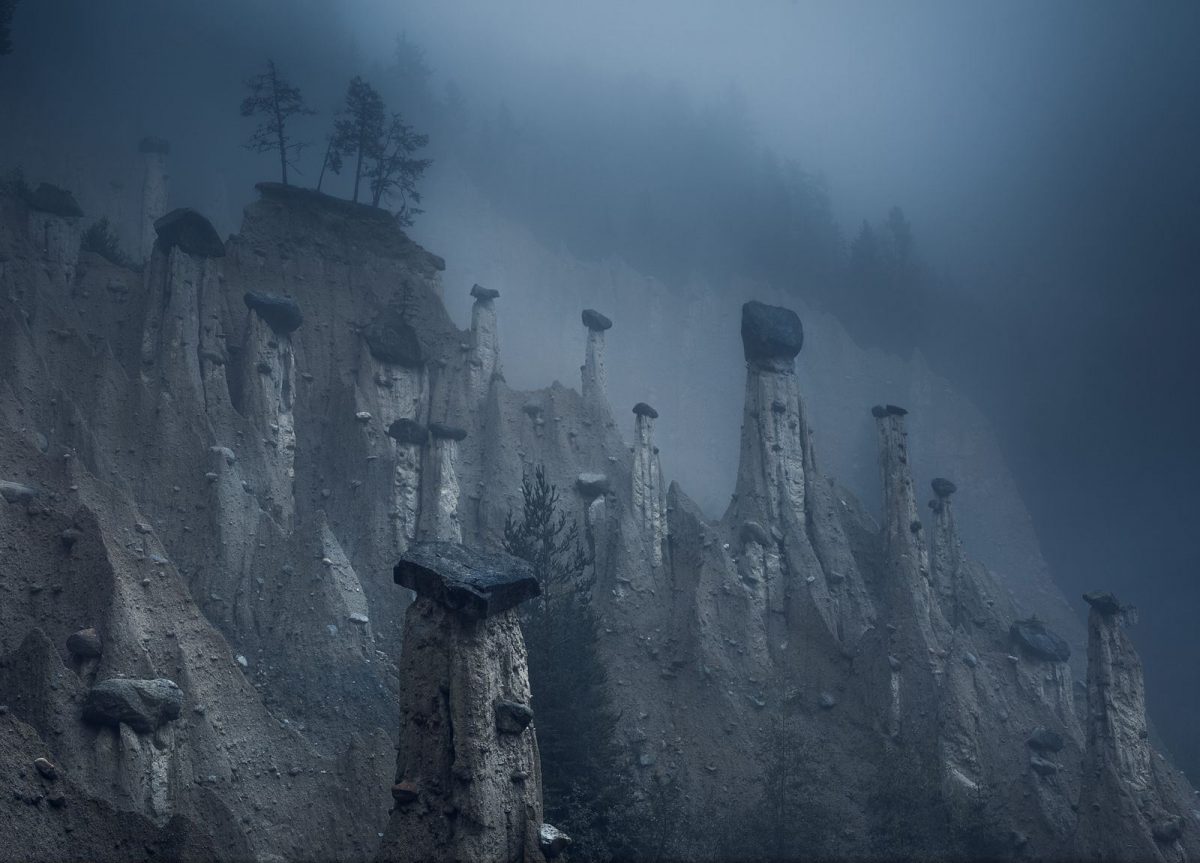 Mars by Marco Grassi
These natural sand towers, capped with large stones, are known as the Earth Pyramids of Platten. They are situated in Northern Italy's South Tyrol region. Formed centuries ago after several storms and landslides, these land formations look like a landscape from outer space and continuously change over the years and, more accurately, over seasons. This natural phenomenon is the result of continuous alternation between periods of torrential rain and drought, which have caused the erosion of the terrain and the formation of these pinnacles. As the seasons change, the temperatures move between extremes and storms affect the area, pyramids disappear over time, while new pinnacles form as well.
First Place Winner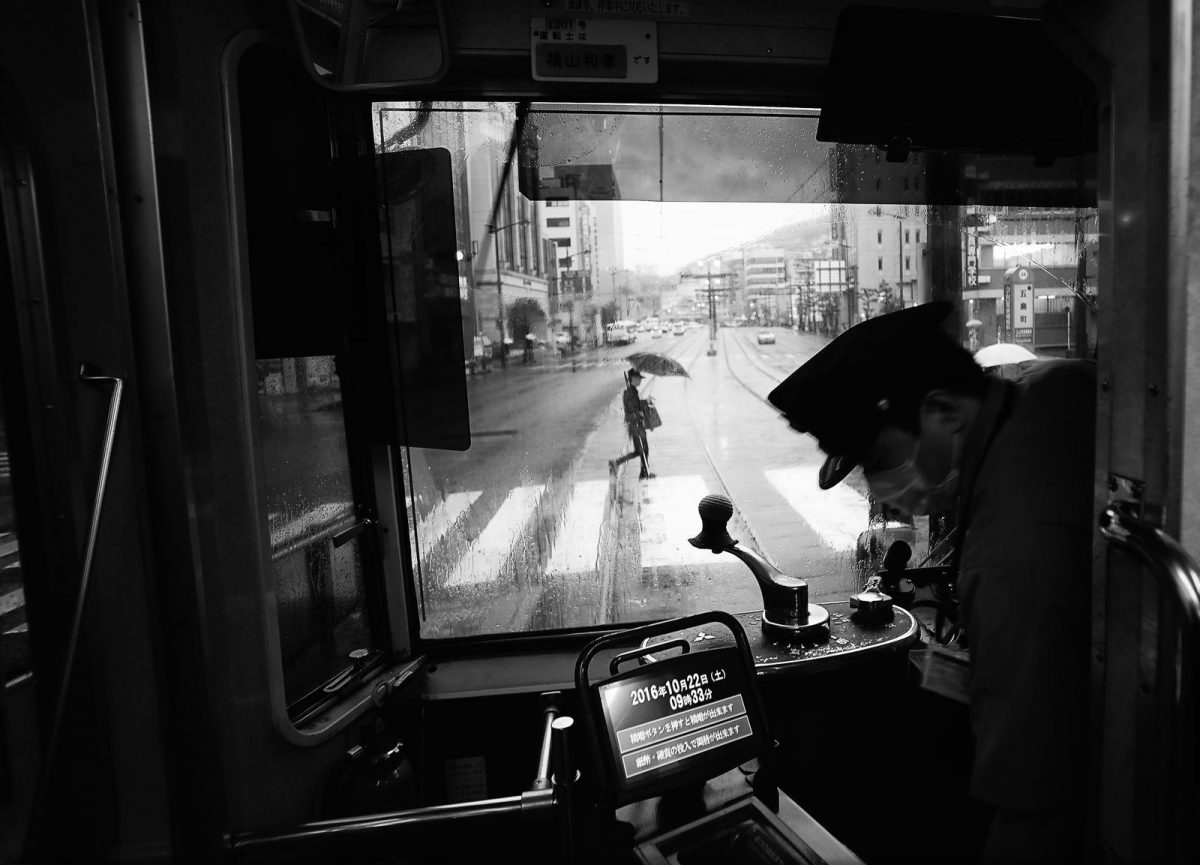 Another Rainy Day in Nagasaki, Japan by Hiro Kurashina
"This is a view of the main street from a tram in Nagasaki on a rainy day. The tram is vintage, but retrofitted with modern ticketing equipment. A conductor is no longer on board—only the lone driver. The quiet streetscape seen through the front windshield of the tram somehow caught my attention. This view presents quite a contrast to busy urban centers in Japan, such as Tokyo and Osaka. There is so much to explore the historic city of Nagasaki. I want to go back there again!"
Second Place Winner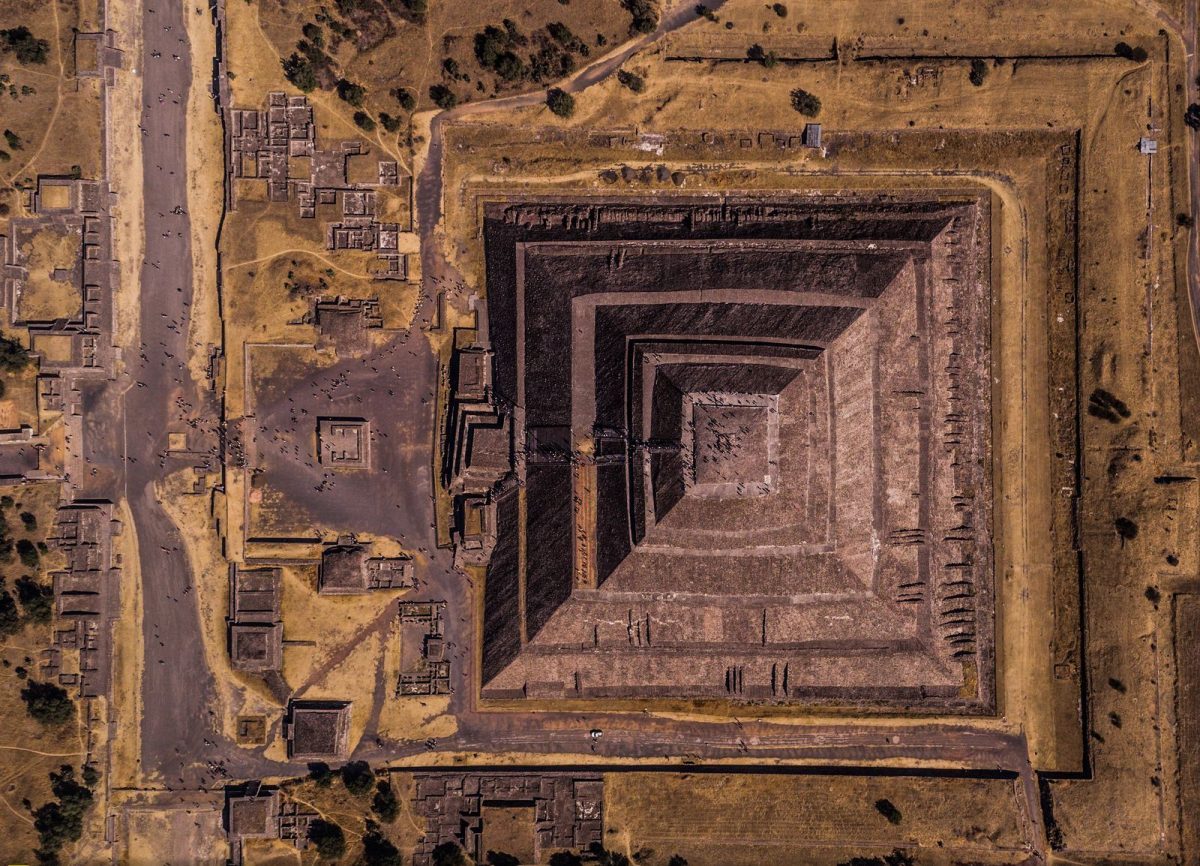 Geometry of the Sun by Enrico Pescantini
"Teotihuacan means 'the place where the gods were created,' and that's the exact feeling visitors have when they walk along the Avenue of the Dead at this Mexican archeological site. This pyramid was dedicated to the Sun god, and I found it mesmerizing how the rising sun in the picture conquered just half of the image, while the other half is in shadow. I have always loved archeology and ancient civilizations, so I couldn't wait to visit Mexico and explore the remains of the pre-Columbian civilization. I planned my visit to Teotihuacan at sunrise, to get a combination of golden sunlight, a play of shadows, and crowds of people. I flew my drone to see if the image I had in my mind was really out there. Luckily for me, this frame was just waiting for my camera!"
Third Place Winner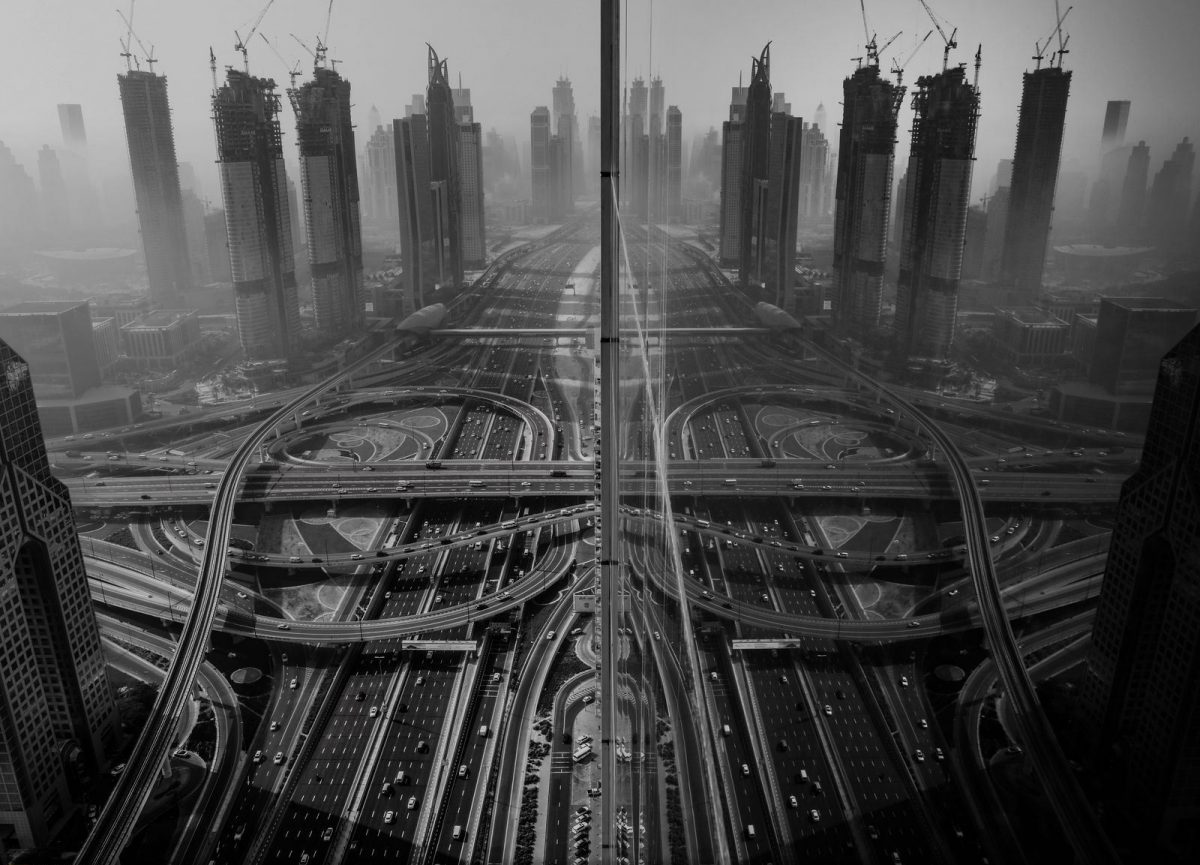 Reflection by Gaanesh Prasad
"On an early morning, I wanted to photograph the fog, which is epic in Dubai every year from December to January—and is almost every photographer's dream in this part of the world. Sadly, I could not get access to the rooftop and so I peeped through the glazed window on a lower floor. I was overwhelmed and excited to see how beautiful the city looks, and my excitement was quadrupled as soon as I saw the reflection of the road and buildings on the building facade that I was in. I immediately opened the window to the maximum permissible amount and clicked a single shot with outstretched hands."
Honorable Mention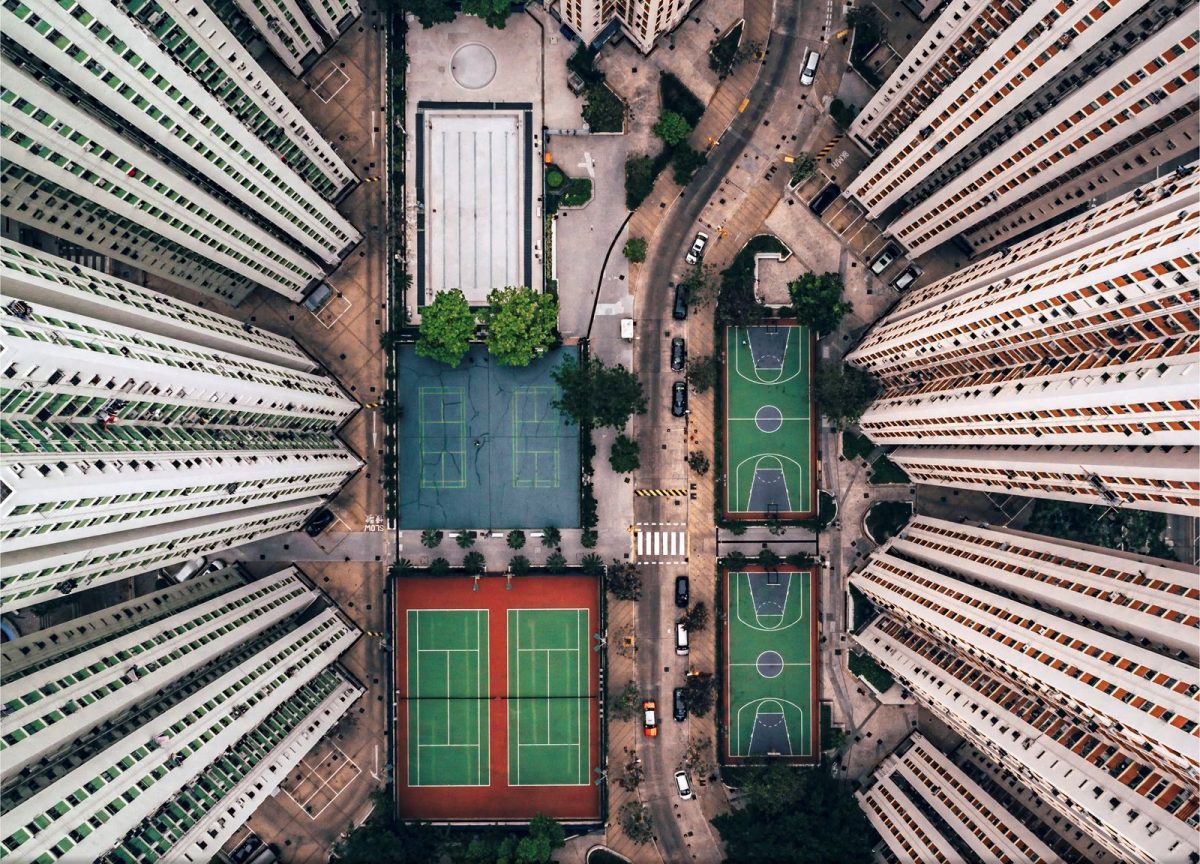 Alone in the Crowds by Gary Cummins
"In this photo, I tried to bring the intense and stacked living conditions that Hong Kong is famous for into perspective for the viewer. With so many people living in small spaces, it's strange to see all these amenities empty. As a solo traveler, I'm often alone in crowds and this photo resonates with me. I barely scratched the surface of this incredible urban environment, but this image really summarizes my experience here."
People's Choice Winners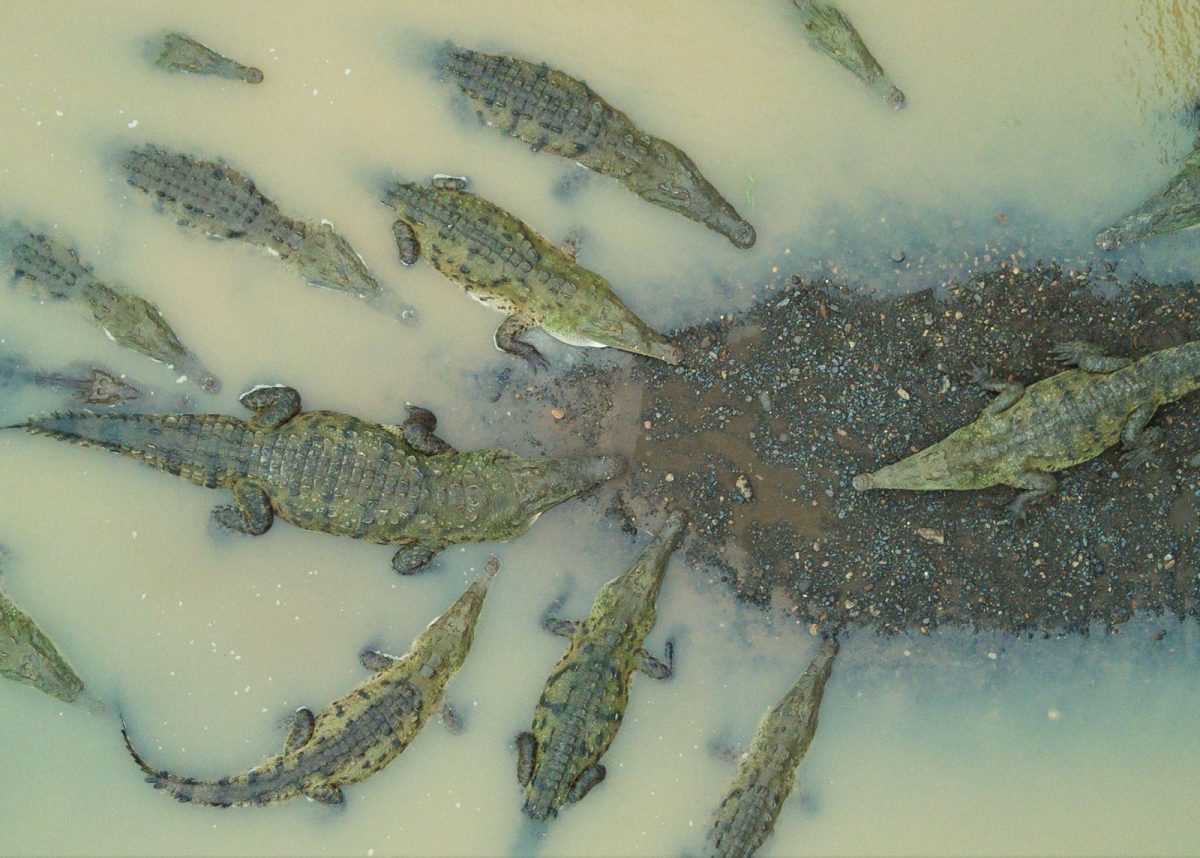 Formation by Niklas Weber
"When we arrived at the Río Grande de Tarcoles in Costa Rica, I saw a fantastic formation of the sharp-mouthed crocodiles. I couldn't help myself, and I started my drone and began to photograph them from the air. My heart was beating like crazy because I was incredibly excited, on the one hand I was a bit scared for the drone, on the other hand I was so happy about the unique moment."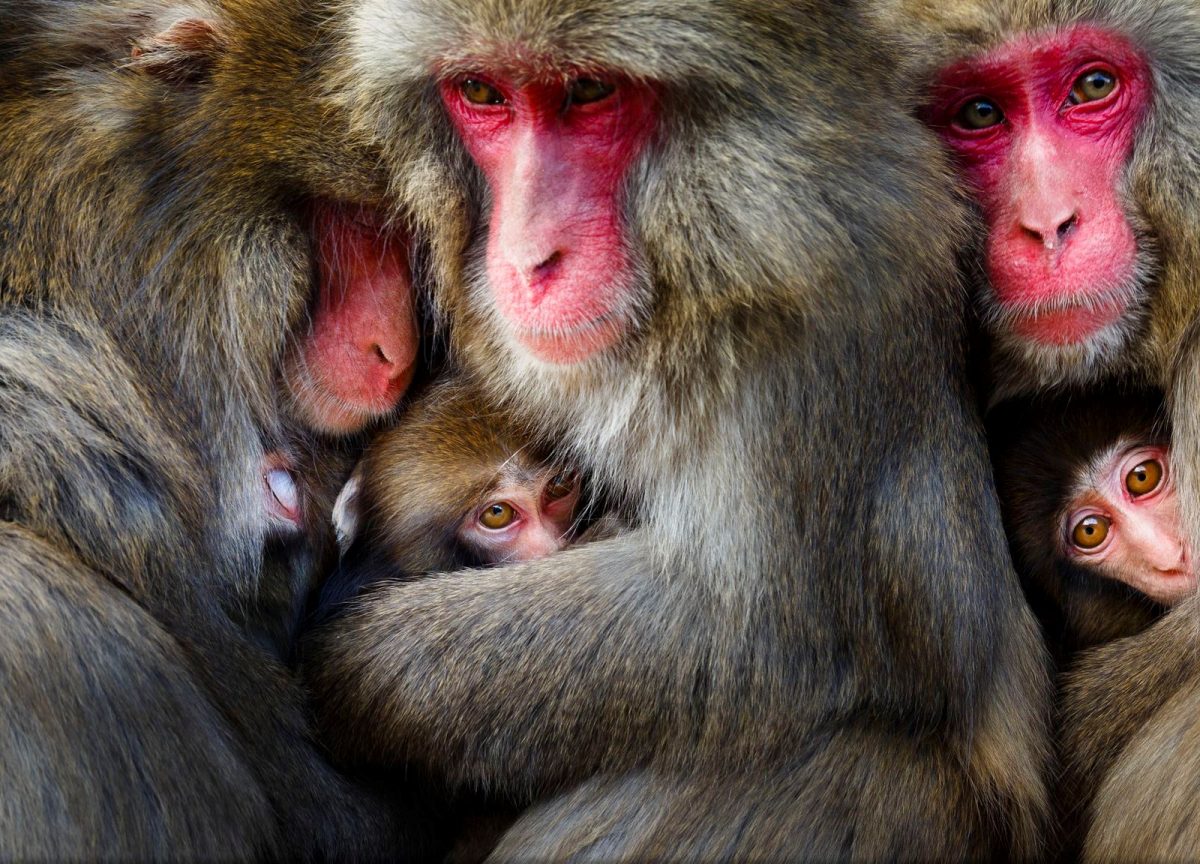 The Highly Tolerant Society by Hidetoshi Ogata
"On a cold winter day, I captured the moment when mother monkeys formed a huddle after social grooming in Awaji Island. Japanese monkeys are generally considered to be despotic and aggressive, but they are building a social relationships with mutual benefits."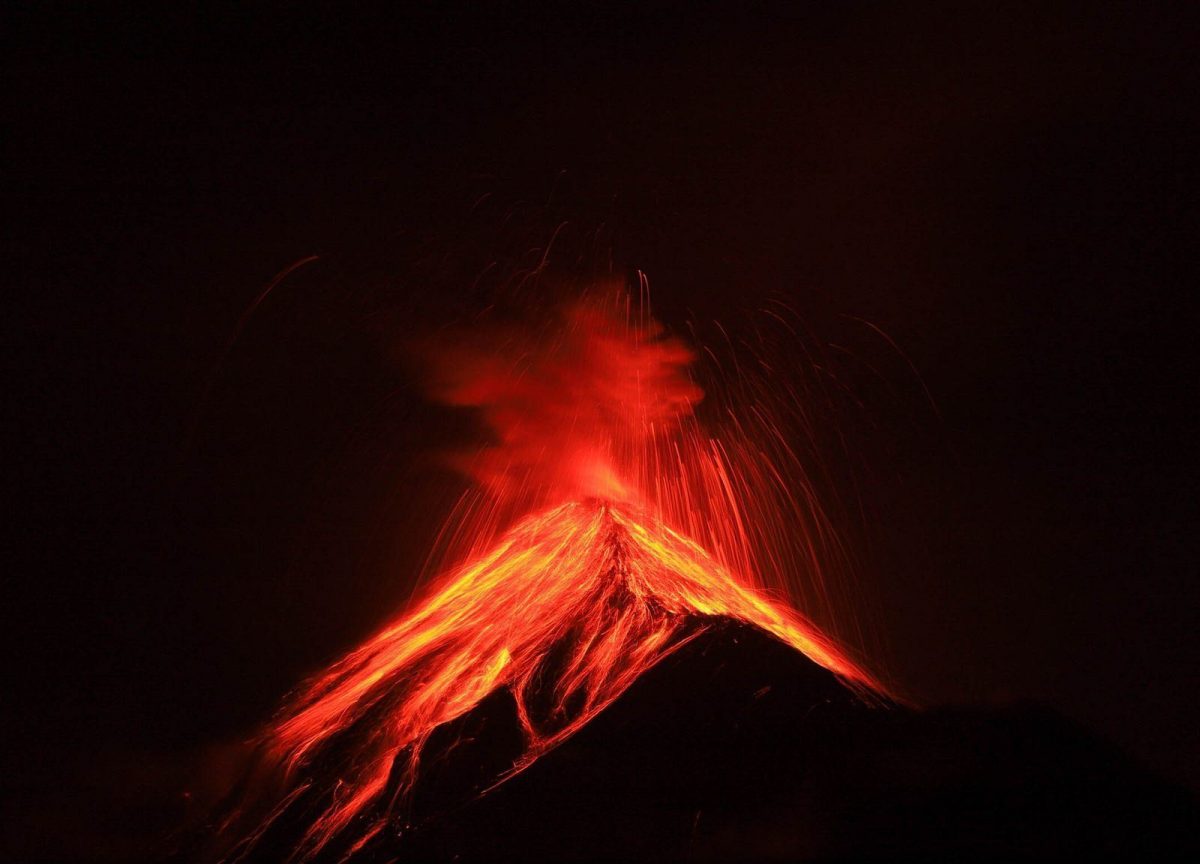 The Doors of Mordor are Open by Jeffry Arguedas
"Never before had I seen such a majestic eruption of a volcano and at the same time feel secure. Camping one night in the Acatenango Volcano and having a volcano as active as the Fire a few kilometers away, it was an incomparable experience, I felt trapped in the book "The Lord of the Rings" walking through Mordor. Walking for more than 5 hours with cold clothes near 3900 meters, food, 5 liters of water and a tripod, was exhausting, but each step made it worthwhile."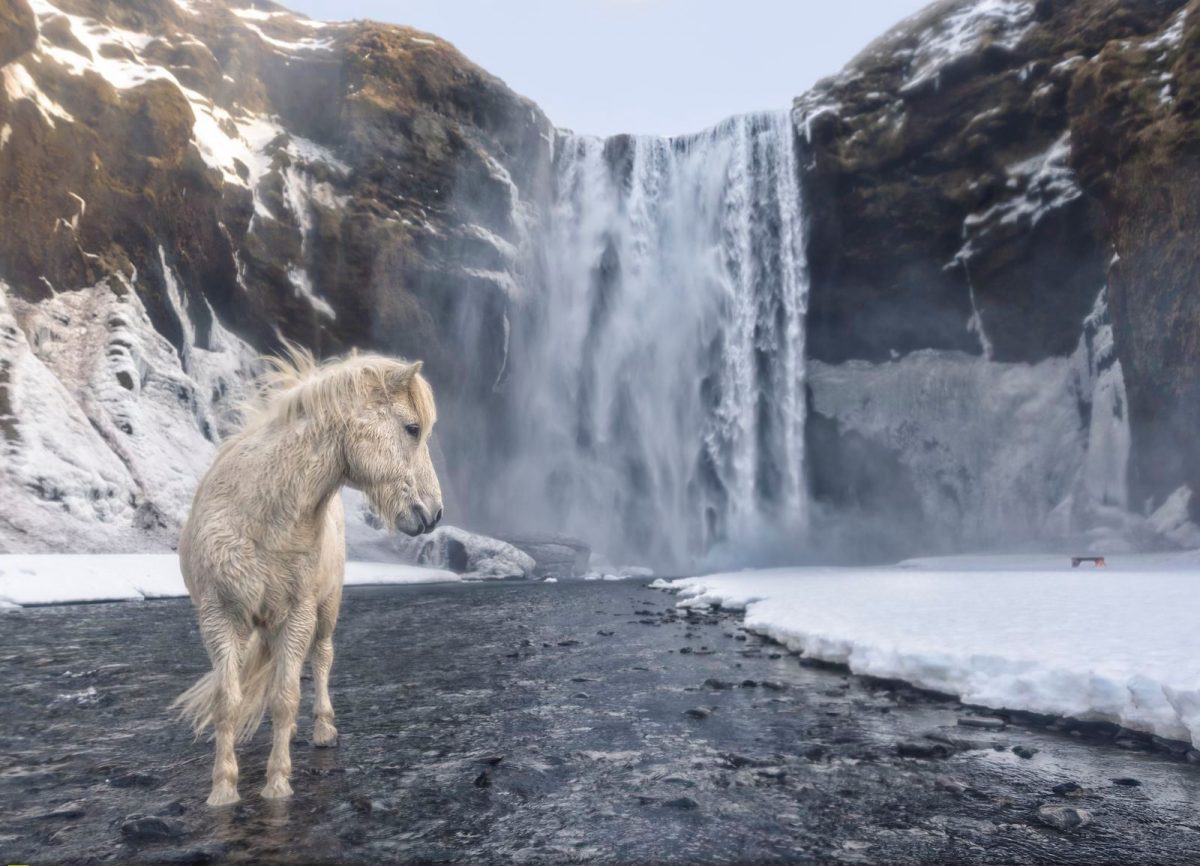 Wild Iceland by Enrique Arencibia
"If already one of the most beautiful landscapes ever seen, imagine getting there and finding this wild and majestic Icelandic horse posing for me. That very morning, I was wondering if it would be worth going considering the bad weather, terrible cold, and unimpressive light conditions. But sometimes you never know what you are going to find."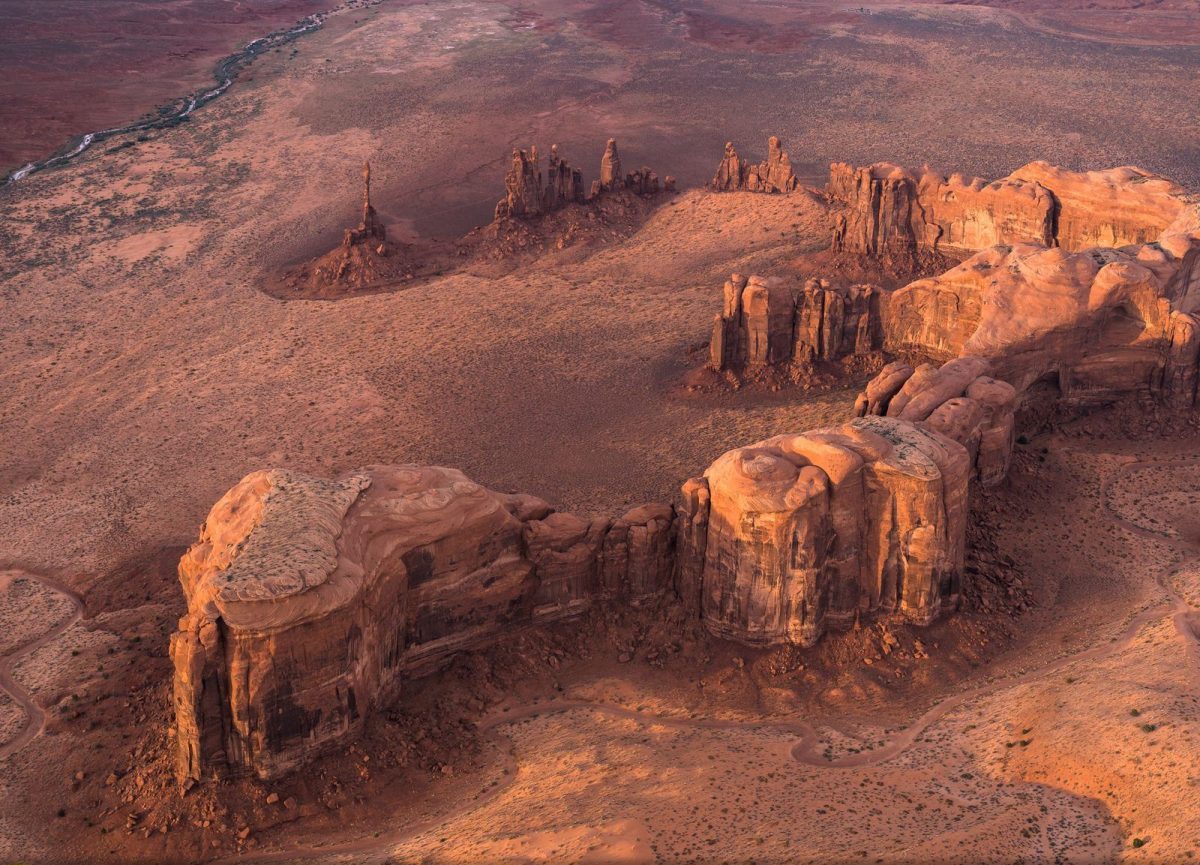 This aerial shot was taken from a microlight trike in Monument Valley, UT.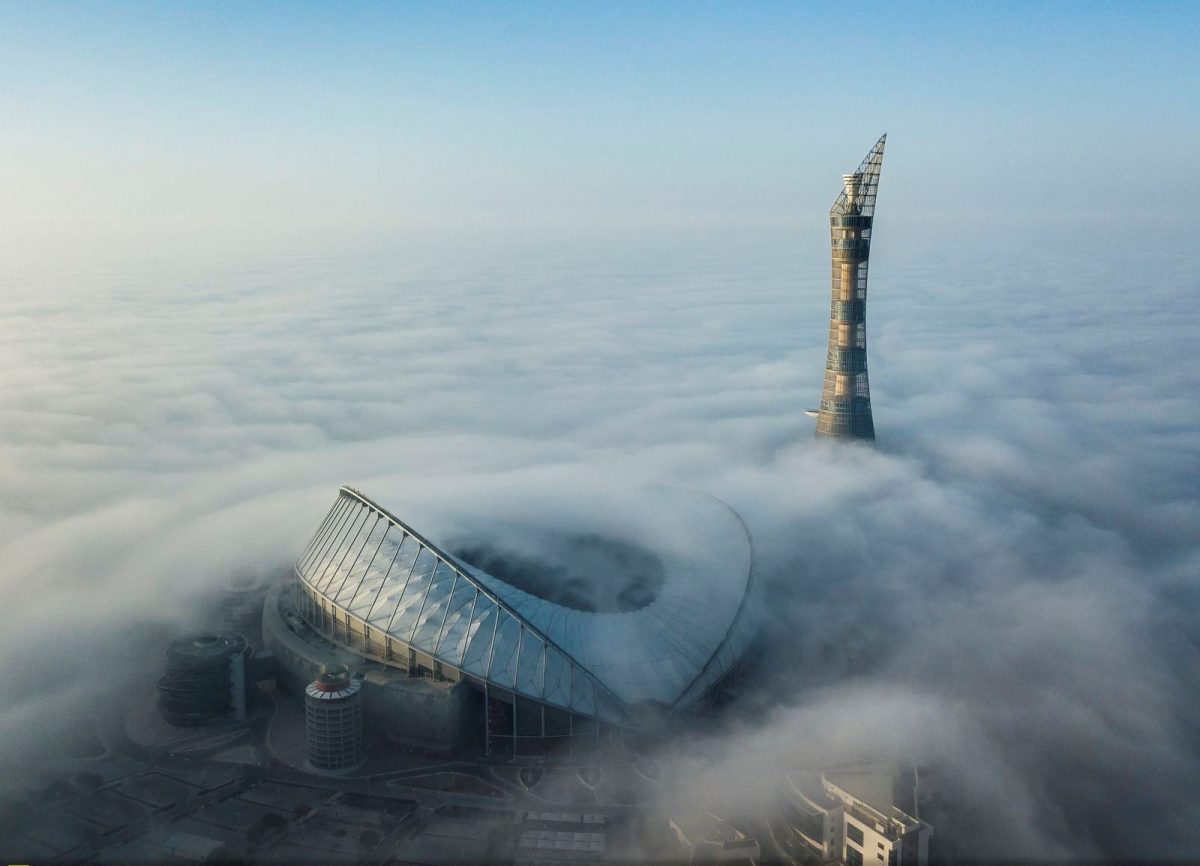 Future of 2022 Revealed in Fog by Ray Toh
The first WC2022 stadium to be ready, revealed during a foggy morning.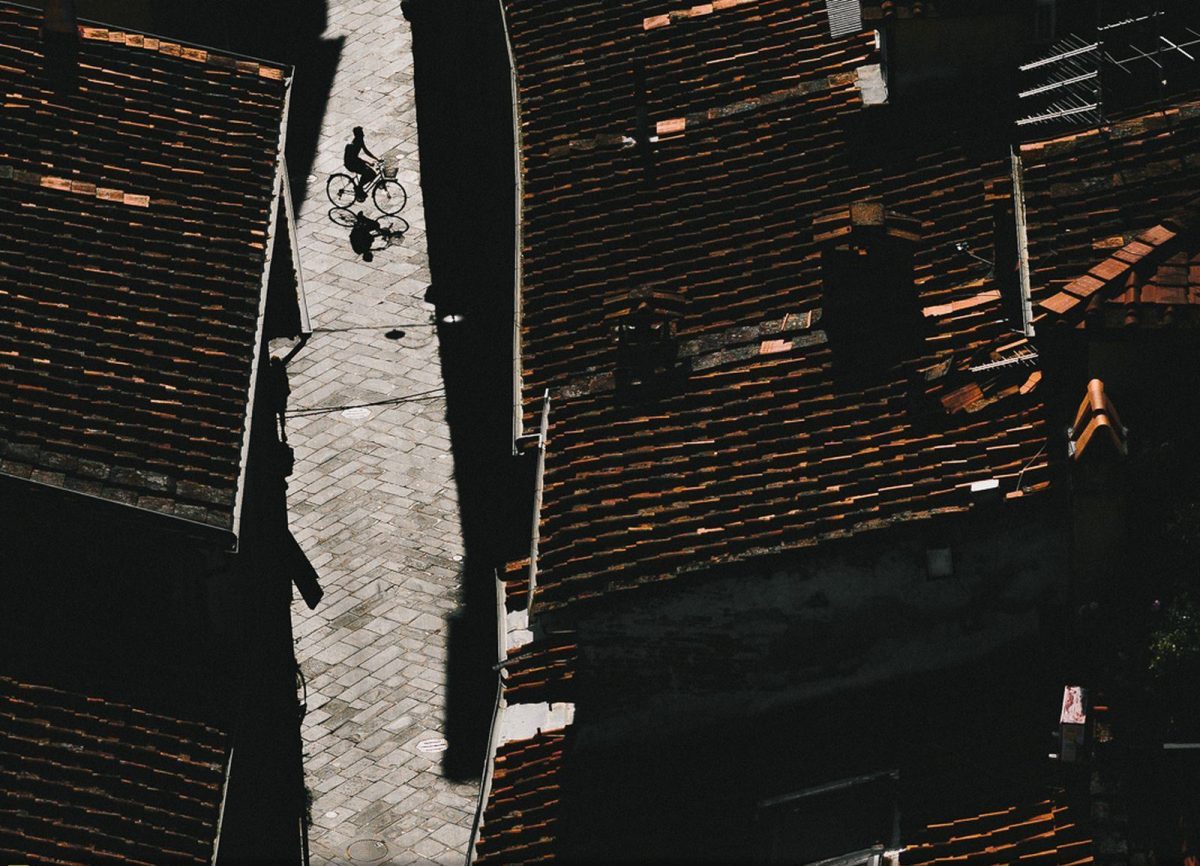 Biker by Mark Zhu
Lucca is an city in central Italy with well-preserved renaissance-era city walls and architecture. This photo was taken during the sunset hours, where the warm sunlight blends everything together, and a local biking through the city seems to be traveling back in time.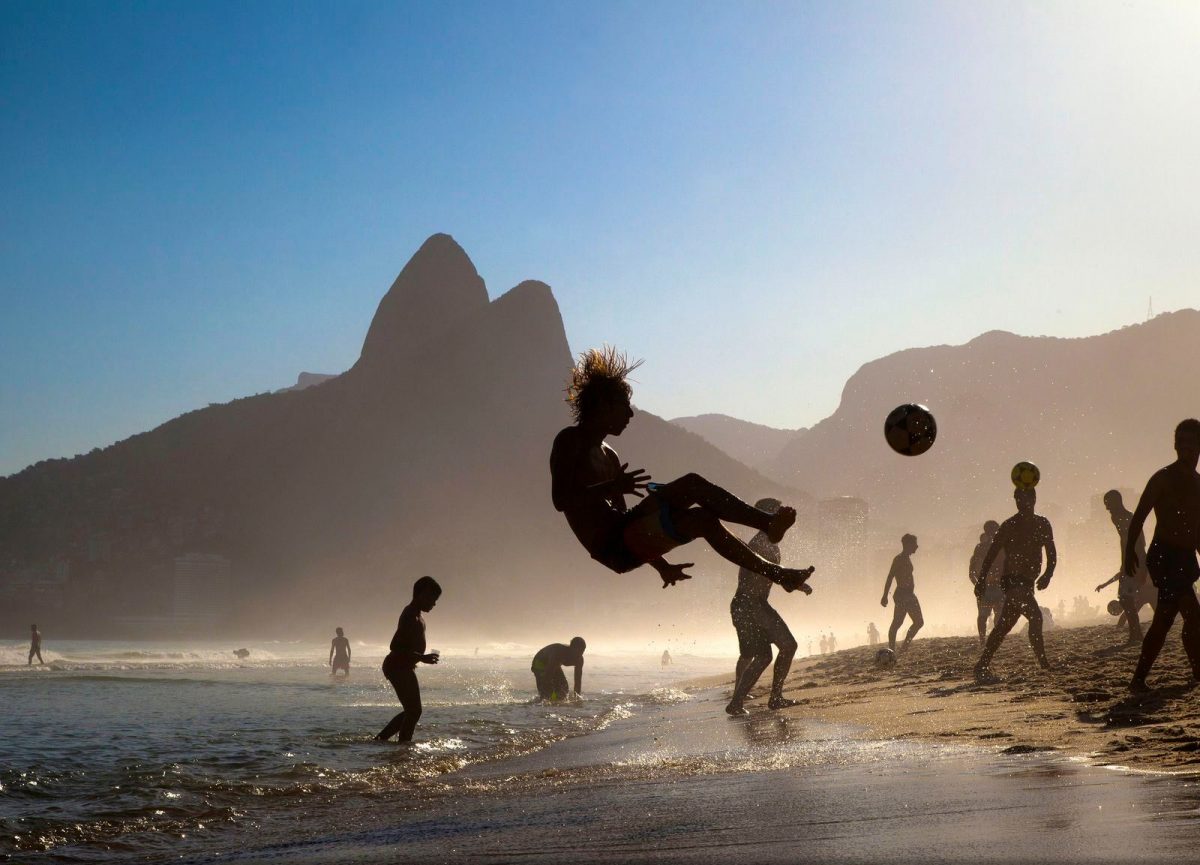 Ipanema Beach by M. Raccichini
"Maresia or sea spray are generic names used to refer to aerosol deriving from the wind that causes a nebulized cloud that forms on the crest of the waves. On some days a thick blanket accumulates on the beach and there is a strong smell of the sea. For several days I was fascinated by this, and so I went back to this beach to take this picture."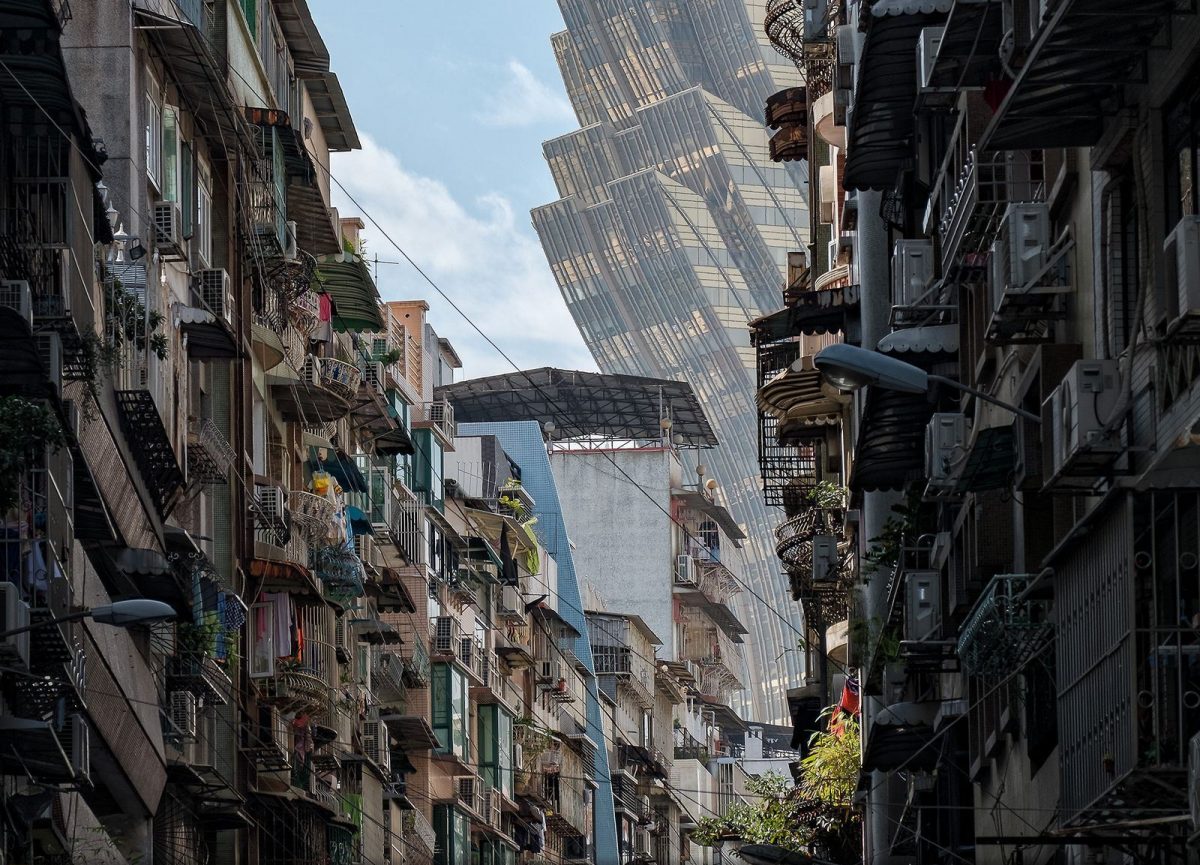 The Invasion by Paul Tsui
A quiet street in Macau. Modernization around is quickly changing the city.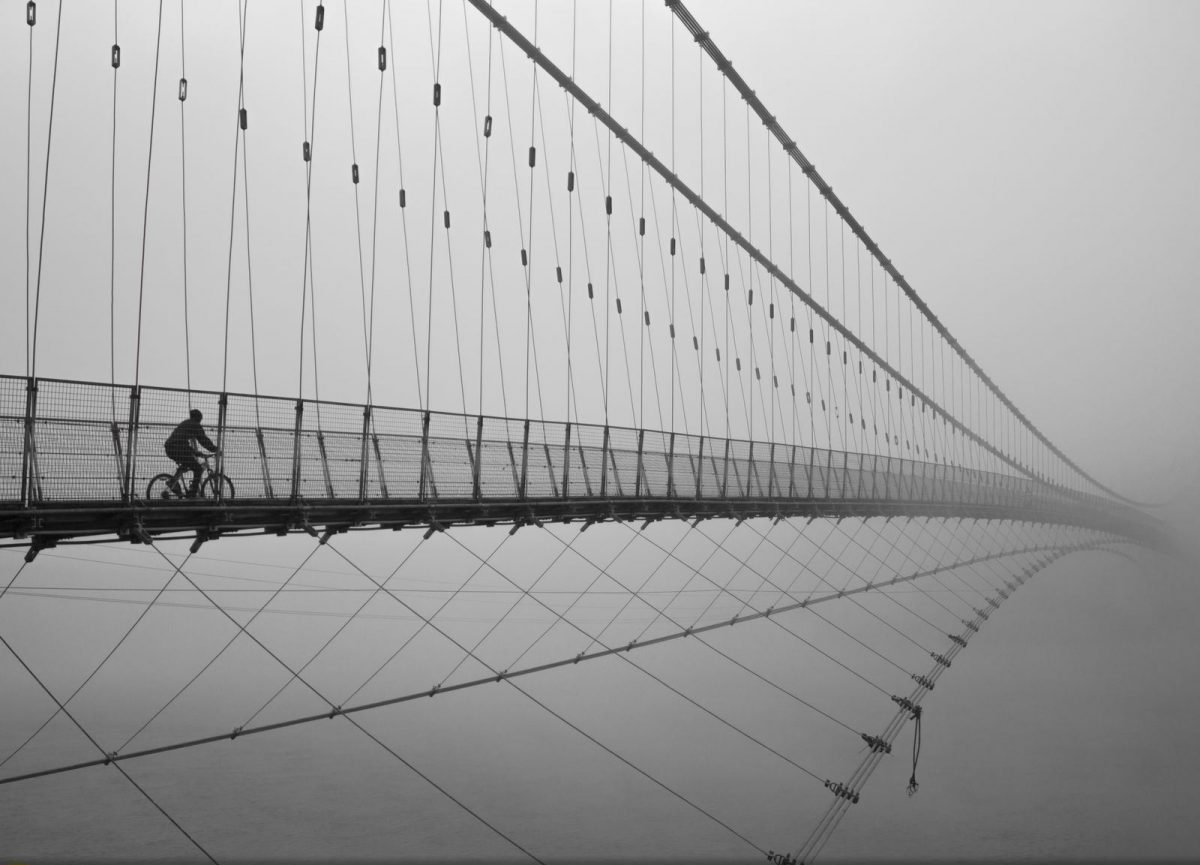 Travelling to Heaven by Trikansh Sharma
"A traveler is seen riding across Ram Jhula bridge in India. When I was at this location, I was trying different angles and perspectives by adjusting myself, then I suddenly noticed a man on a bicycle coming towards the bridge—luckily the bridge was otherwise empty. I framed this moment in my mind—which is a good example for travel photography—and then pressed the shutter to capture the image. In this photograph, the bridge has no ending point and looks as if the man is traveling towards heaven."
---
"ExpatGo welcomes and encourages comments, input, and divergent opinions. However, we kindly request that you use suitable language in your comments, and refrain from any sort of personal attack, hate speech, or disparaging rhetoric. Comments not in line with this are subject to removal from the site. "
Comments