This article is part of an ExpatGo feature on books, authors and reading in Malaysia and around Southeast Asia. To see more articles in the same series, please go to the reading series section.
The tale is one that most publishers would reject for fear of it sounding too far-fetched. A 92-year-old former head of state who had been a steadfast enemy of his government's opposition party for decades laying that all aside to cross over and join forces with the very man he himself had sent to prison some 20 years later in a bid to topple the government he once headed up, now led by the successor he had helped put into power.
Scandal, corruption, shifting allegiances, and surprising alliances – and much more – all play their part in this remarkable tale. Only it's not fictional. As anyone in Malaysia surely knows, this was exactly what played out in the run-up to the country's 14th general election, held on May 9, 2018.
Almost no one believed that after over 60 years of uninterrupted power and the deep entrenchments that were born of that long tenure at the levers of control, the oppressive and all-powerful Barisan Nasional government could possibly be voted out of power.
But the Malaysian people had a very different take on things. The enormous scandal of 1MDB had brought global shame to the country, and Malaysians were not in a forgiving mood as they headed to the polls. They were hungry for change.
The People's Victory: How Malaysians Saved Their Country, the newest book from author Kee Thuan Chye, recounts with fascinating detail the story of how Malaysians rejected corruption and autocracy and took responsibility for their country, struggling against and ultimately overcoming incredible odds and changing the Malaysian government. It tells the story of how that 92-year-old former Prime Minister came out of retirement and joined with his former opponents and Malaysians everywhere in a desperate bid to save the country from becoming and remaining a kleptocracy.
The saga begins with the outcome of the 13th general election, held back in 2013, then winds its way through five years of drama, plot twists, cover-ups, and various bombshells, all leading up to the climactic election held last May, the results of which shocked the world. Malaysians did the impossible and replaced a government they deemed to be irredeemably corrupt. As the book's tale unfolds, the narrative moves breathlessly from frustration to despair to anger to resolve to hope… and finally, to stunned euphoria. It's a political tale worthy of high literary honours, but in this instance, it's all true.
Those interested in the mechanics of Malaysian politics will find the book very illuminating, but never dull. The People's Victory outlines all the nefarious steps the previous government took in order to ensure a Barisan Nasional victory, including redrawing the boundaries of voting districts, passing vague laws to suppress unfavourable news, setting the day of the election in the middle of the workweek, and other tactics, including a last-minute plea from former PM Najib Razak, promising a range of gifts and perks should his government prevail. Ultimately, none of it worked.
The People's Victory is an engaging read, and an educational one, as well. Published by Marshall Cavendish, the 288-page paperback book not only tells a good tale, it honours the countless citizens of Malaysia who – in ways big and small – fought for and finally achieved change, bringing about the beginning of a "new Malaysia."
The People's Victory: How Malaysians Saved Their Country is available in good bookstores throughout Malaysia. The author, Kee Thuan Chye, is a bestselling author of several other titles, along with being a published poet and playwright. He was a full-time journalist for 30 years up until 2009 and continues to write political commentaries for online news websites.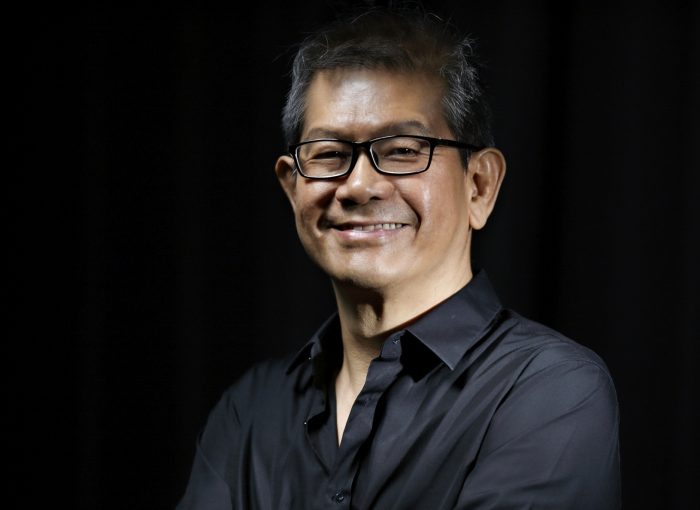 " ExpatGo welcomes and encourages comments, input, and divergent opinions. However, we kindly request that you use suitable language in your comments, and refrain from any sort of personal attack, hate speech, or disparaging rhetoric. Comments not in line with this are subject to removal from the site. "



Comments