The special economic zone of Iskandar was established 13 years ago on 8th November 2006 by the state of Johor, as its main southern development corridor at the tip of the Malaysian peninsular. Founded under a 2005 government-requested feasibility study by the country's sovereign wealth fund –Khazanah Nasional– the region was said to be an economically and socially beneficial development project. According to the Ninth Malaysia Plan in 2006, Iskandar was considered to be a high-impact development plan; since then, the economic zone has amassed US$47 billion in committed investments alone, which is around 41% of the targeted amount that Iskandar aims to achieve by 2025.
Named after the 24th Sultan of Johor, Almarhum Sultan Iskandar ibni Almarhum Sultan Ismail, it looks like the grand old state of ancient monarchs have joined the frenzied race of 21st-century modern development, and it comes in the image of Forest City – a brand-new futuristic island metropolis aimed to be completed between 2035 and 2040.
Enter Country Garden, a Chinese property development company named as one of Forbes Asia's Fab Top 50 companies, with a market capitalization of over US$8 billion as of 2014. They have produced over 200 high-end township developments throughout China, Malaysia, and Australia, and in these markets collectively, have sold properties to over 1,500,000 homeowners.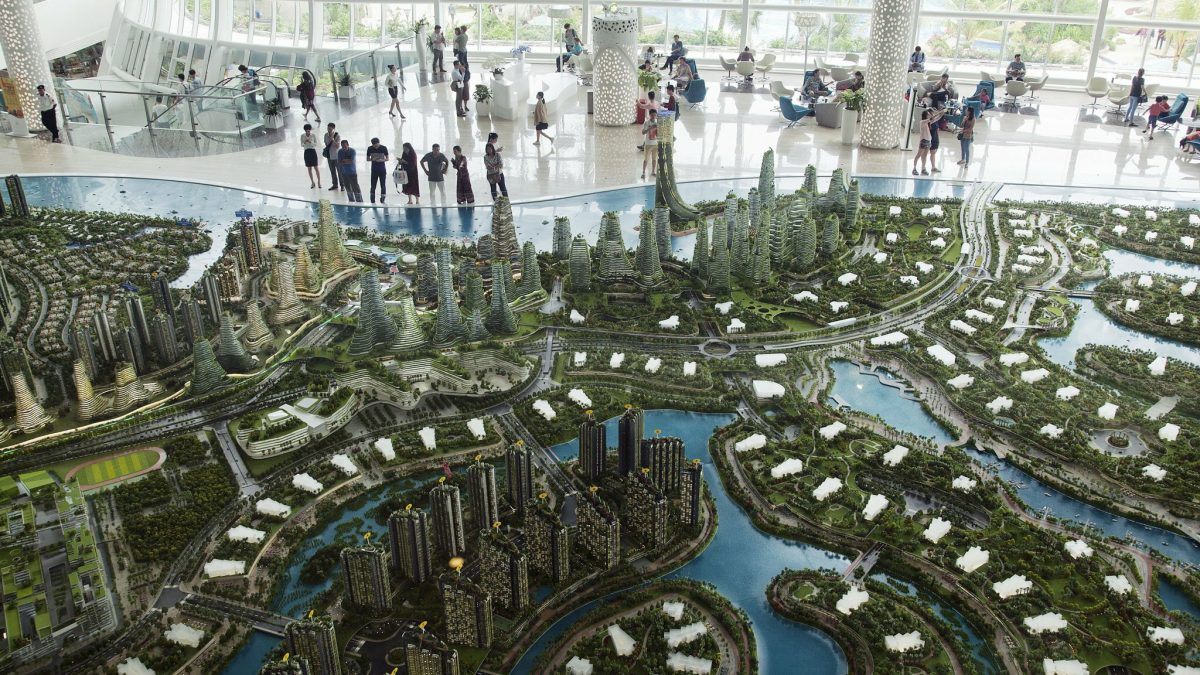 Forest City, Country Garden's long-term development venture in Iskandar boasts some very impressive eco-centric architecture, promoted as a green city of the future. The development will sit on four reclaimed man-made islands with a total land area of 1,386 hectres, which is also equivalent to 150 million sq ft! It is approximated to be 3x the size of Sentosa Island in Singapore, 4x the size of New York's Central park, and it should house about 700,000 residents. The mega-project is also estimated to have a gross development value in excess of US$29 billion in a span of 20 years.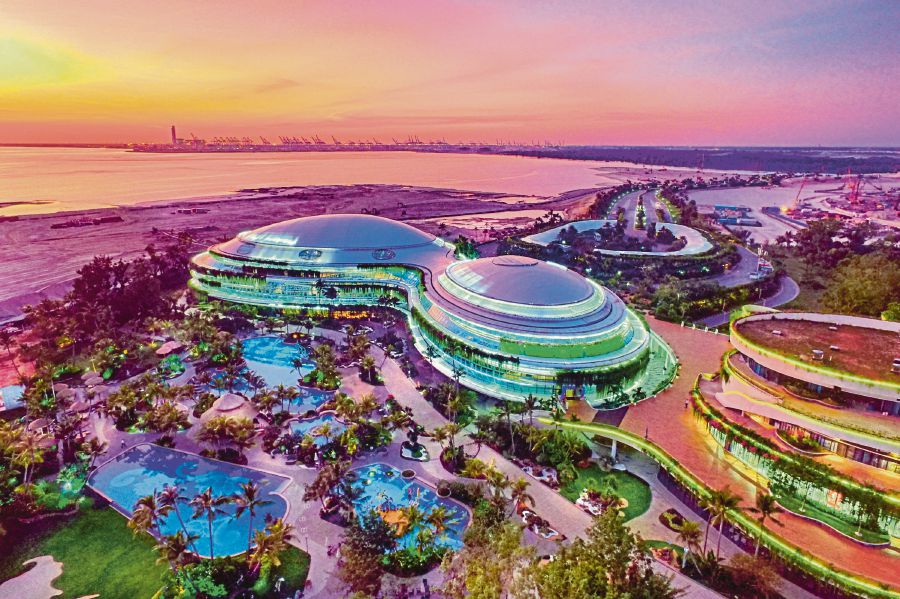 In addition to being an environmentally conscious development with sky-scraping futuristic buildings sprouting an abundance of plant life, Forest City claims to be a fully 'smart' city with properties using the latest technologies to provide built-in security systems with facial recognition, and 24-hour surveillance by Nepali Gurkha-trained guards, supposedly.
It will also be the first city in the world to introduce underground roads to its multi-tiered urban living plan. This is in the hopes for the main spaces above to be pollution-free and uncongested, with the exception of a high-speed electric rail system as a means of public transport, as well as to connect the city to Singapore.
An award-winning metropolis of the future
Forest City's admirable plans of enriching biodiversity and sustaining local greenery in a tech- smart setting have won them the United Nations Sustainable Cities and Human Settlements Awards three times to date, as well as seven other environmental design awards! It has been reported that there are currently no other in-the-plan cities with their particular blueprint of urban forests creating a natural barrier to control carbon emissions, as well as being equipped with rainwater conservation systems.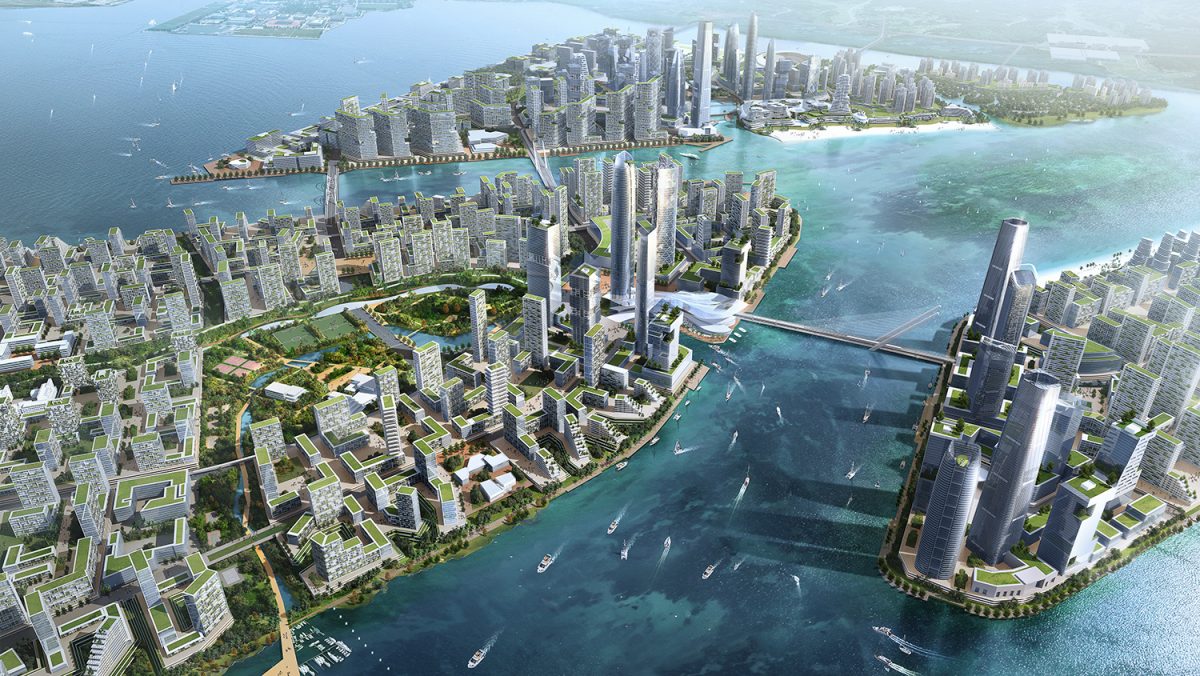 With so much focus on maintaining a harmonious balance between modern urbanization and environmental awareness, it does seem rather bizarre that the reclamation for the city's four man-made islands were "approved" for commencement in 2014 without a legally required Detailed Environmental Impact Assessment (DEIA).
It was only when Singapore started asking questions about the potential effects the reclamation works would cause in their shared coastal waters with Malaysia that a DEIA permit was obtained by Country Garden. By then the damage caused was already apparent. Forest City's landscaped beach on its first island and extended causeway cuts into the country's largest seagrass meadow, altering currents, and threatening the fragile ecosystem's biodiversity.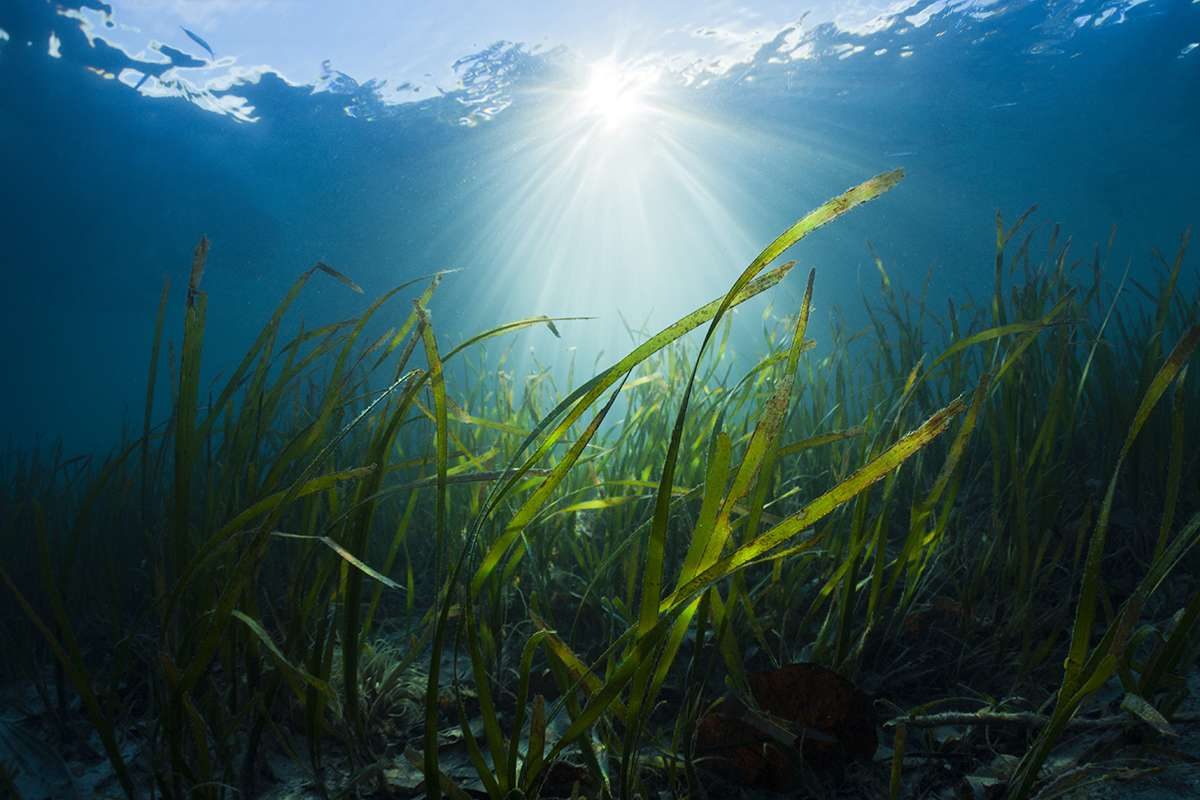 Also deeply affected is the Pulai River Mangrove Forest Reserve, a RAMSAR (UNESCO Convention of Wetlands) site, that has been ripped up to make way for one of three specially designed golf courses by golf legend Jack Nicklaus.
This is most definitely not an isolated phenomenon, as certain countries around the world have been opting to replace actual nature with man-made environments amid cries of global warming destabilization. And yet, only the sparkling new facades prevail, but at what cost?
The threat of economic colonization
In the words of their promotional video, "A prime model for future cities," Country Garden's US$100 billion project has yet to reach such lofty heights with what seems to be caveats cropping up around their glittery artificial shorelines.
They come in the formidable form of re-instated nonagenarian Prime Minister Tun Dr. Mahathir bin Mohamad, as he openly objected to the project citing that it wasn't built for Malaysians, and that he wasn't willing to give out permanent visas for foreigners looking to buy homes on Malaysian soil. Partly because this was a project that the current government had no hand in, seeing as they took office in a shock landslide win in the historic May 2018 elections.
With accommodations designed for luxurious living, just a two-bedroom apartment is said to cost at least US$170,000, going up to almost US$1.4 million for a four-bedroom house. What's extraordinary is, almost 80% of all units on the first island have already been sold to mostly Chinese nationals, whom the project was primarily marketed to in its initial phases.
As soon as reports flooded out about Tun Dr. Mahathir's aversion to Forest City, representatives of Country Garden stated that the Prime Minister's words may have been taken out of context, and that they are working with the current government to establish proper clarifications on the matter. Reports from a week later saw Housing and Local Government Minister Zuraida Kamaruddin say that they will converge with Country Garden in hopes of properly understanding the project before submitting a detailed report to the cabinet. This has been consistent with Pakatan Harapan's "10 promises in 100 days" pledge.
Adding to the predicament is the Chinese government themselves, who have clamped down on foreign property investments limiting capital flight in order to strengthen China's currency, and stabilize their foreign reserves. This has thrown a very big wrench into the already troubled project, which now sees Chinese nationals who have invested advanced down payments for their units, unable to complete payments as they now have a US$50,000 limit per person on foreign money transfers annually.
Uncertain times ahead
In a rush to conduct damage control, Country Garden have since closed their sales offices in China, and "shifted their sales strategy internationally," searching for new customers in the Middle East, Japan, Thailand, and elsewhere. Conflictingly, they have yet to reveal their 2017 sales figures and their official spokesperson have gone on record to say that they might not continue with the rest of the development until sales demands go up again. This comes among rising concerns that the overly ambitious project could very well turn out to be a white elephant sitting in the southern corridor.
This now definitely serves as a cautionary tale for any foreign development in the country going forward after the upheaval of the last government who left everyone sitting in monumental debt. A great question pertaining to this would be where are the contingency plans in both trying to accommodate local needs as well as inviting foreign investments without destroying anymore natural flora and fauna? What will be the future of Forest City seeing as Malaysia is currently experiencing a property glut that has been reported to be the worst since the 1999 Asian Financial Crisis?
Tightened by so much red tape and leaving the population with more questions than answers, it can only be said that time will tell. For now the tangible image of what the future will look like must still remain in utopian Hollywood flicks.
---
"ExpatGo welcomes and encourages comments, input, and divergent opinions. However, we kindly request that you use suitable language in your comments, and refrain from any sort of personal attack, hate speech, or disparaging rhetoric. Comments not in line with this are subject to removal from the site. "
Comments