Spend a day at The Spa at Saujana and enjoy all new offers! Two packages are now available for singles and couples, with each providing the ultimate luxury and comfort you and a loved one need to wind down from the daily hassle of life.
Charcoal Detox Experience
Enjoy the Char-Detox Experience for a relaxing elimination of toxin build-up. Stimulate and cleanse the physical body and relax the mind for complete rejuvenation. Begin the series with an Aromatherapy Foot Bath, followed by a 60 minute-long Detoxifying Massage, and treat yourself with a Charcoal Body Polish and Herbal Steam Bath to sink into heavenly bliss.
Duration: 120 minutes
Price: RM290 per person / RM530 per couple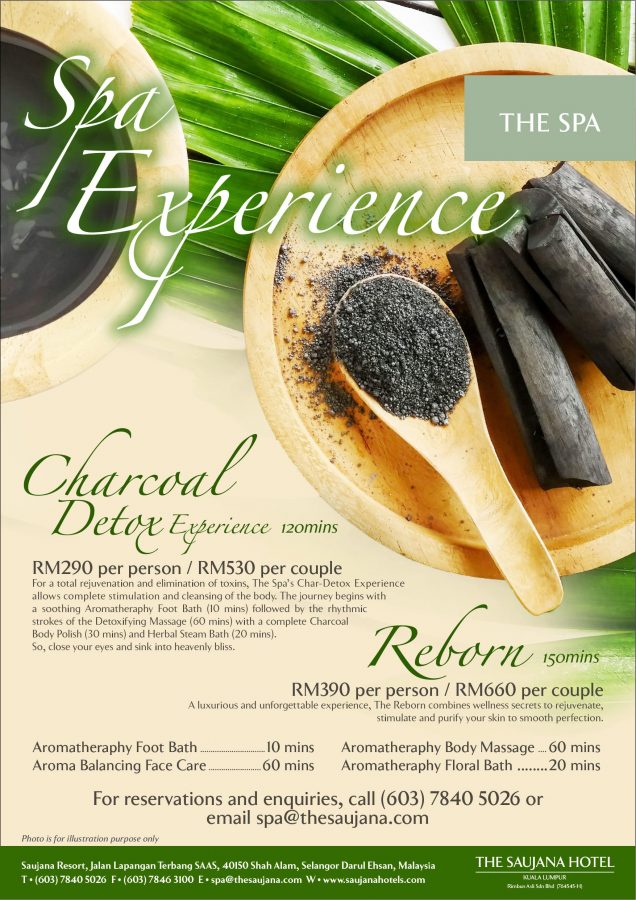 Reborn
Indulge in The Spa's best kept secrets to wellness to rejuvenate, stimulate and most importantly, purify your tired skin to smooth perfection. The package includes the ever popular Aromatherapy Foot Bath, Body Massage, Floral Bath, and the Aroma Balancing Face Care for a wholesome external renewal in luxury.
Duration: 150 minutes
Price: RM390 per person / RM660 per couple
For reservations and enquiries, do contact +603 7840 5026 or email [email protected]
Comments